LOOP Recordings Aot(ear)oa's first two releases were platinum-selling albums by Rhian Sheehan and The Black Seeds. LOOP has since put out over 200 releases and had a multitude of hit albums, including a run of multi-platinum releases by Fly My Pretties. The label reached new heights in the 2020s when it helped L.A.B. place two songs and an album at No.1, becoming the first independent label to have a chart-topping single since Flight of the Conchords a decade earlier.
LOOP: beginnings
The label was born out of the ashes of LOOP magazine, which from its sixth issue onward included a free cover-mounted compact disc of local music. There were reports of people buying LOOP, taking the CD and handing back the magazine.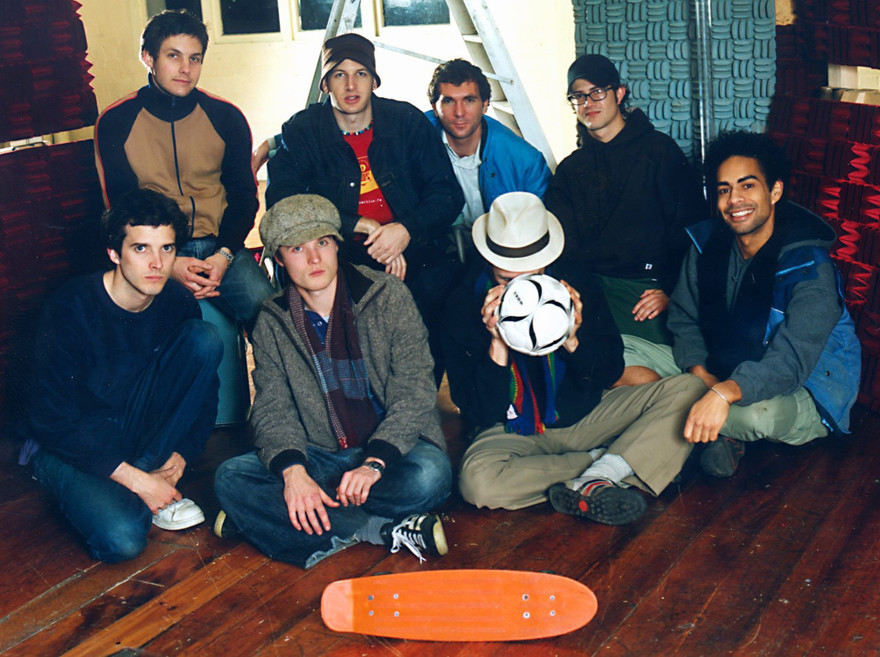 When LOOP magazine was placed into receivership in 2001, the associated intellectual property rights and rights for the back issues were put up for sale. Former LOOP office manager Hannah Cornwell then worked with Mikee Tucker to launch LOOP Recordings Aot(ear)oa.
"It was such a bootstrapped operation," says Cornwell. "I remember making everyone give me their receipts even if they'd just paid a dollar for parking, so we could claim it back as an expense. I have to hand it to Mikee – I was already a hard worker, but when we started the label he taught me how to really work hard."
The pair brought Andy Mitchell on board, whom they'd known through his work on the LOOP magazine compilations. The label officially launched in June 2001, but Cornwell insisted they shouldn't discuss their plans with anyone except for business associates until their first releases were out. "I was really aware of that New Zealand thing where you try something and people want to shoot it down before you've even got off the ground."
If LOOP wanted to be a serious music label, they needed to move beyond handshake deals. Fortunately Tucker happened to own the website address www.amplifier.co.nz. Entertainment lawyer Chris Hocquard wanted it for his digital music store Amplifier, and Tucker swapped it in return for Hocquard providing a basic contract template for LOOP to use.
The first two albums to receive official LOOP catalogue numbers were Rhian Sheehan's Paradigm Shift and The Black Seeds' Keep On Pushing (both 2001). LOOP had no money to invest so the costs were initially covered with loans from the artists' parents. Fortunately the loans were able to be paid back soon after release, though Tucker knew they had to cut costs wherever they could.
"I went to meet Peter Baker and Soren Lundberg at [distributor] Border Music," he says. "Soren took a punt on Black Seeds and Rhian. To save money, we did things like double posters. We put them on glass windows so as you came into a café you saw the Black Seeds art, then once you sat down you saw the Rhian art."
The first two releases were foundational for LOOP. They were both certified gold over the next few years and eventually reached platinum. It marked a clear split from the magazine as they were individual artist releases rather than compilations. However, LOOP was still in a precarious financial position and the car they used had a hole in the radiator. Cornwell recalls having to chew gum so she could stuck it over the hole before driving.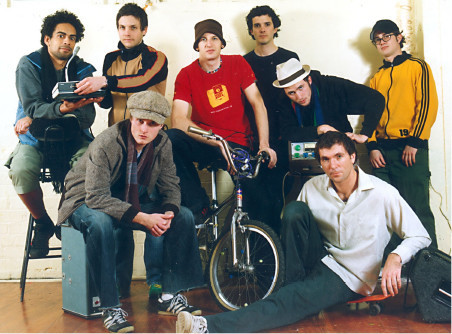 Fortunately, the success of Rhian Sheehan and The Black Seeds attracted LOOP's first outside investment, which came from Lloyd Morrison, who also ran the website Smoke CDs, through his investment company Morrison and Company.
'We arranged funding album by album," says Tucker. "Me and Hannah would create a budget and take that to Lloyd Morrison, then we'd sign an agreement for them to invest a certain amount of money which would be paid back, the loan plus profit. We later had the same arrangement with Ross Steele. He doesn't like people to know all the ventures he's backed, so all I can say is that there'd be no fabric holding together the Wellington scene without Ross."
LOOP Recordings Aot(ear)oa's next move was to return to creating compilation CDs (as they had with LOOP magazine). First they launched the incredibly successful LOOP Select series, then collaborated on a compilation with long-running festival The Gathering.
When Tucker had worked at Grace hair salon, he found they spent hundreds of dollars each week on new CDs, so he knew the scene-setting power that the LOOP compilations could provide. Wellington's renowned café culture also relied on creating an enticing musical ambience. The LOOP Select compilations fit this bill perfectly and practically became the soundtrack for inner-city Wellington.
LOOP also released an EP by the band Ebb, who had a track on LOOP Select 001. A trio comprising Iain Gordon (Bongmaster), Reuben Sutherland and Lisa Tomlins, their debut EP was a co-release between their own Dental Records label and LOOP.
In 2002, a new compilation series was created after discussions with MP Nándor Tánczos.
"Hannah and I lived with Nándor," says Tucker. "We ran LOOP out of our house in Mt Victoria. Dylan C also lived there later on and helped curate a couple of LOOP compilations. We were all broke so Nándor's parliamentary accommodation wage paid a sizable proportion of the rent. Nándor was a DJ so he had decks set up in our lounge and loved playing dub plates. He arranged for me and another long-term LOOP collaborator, Gareth Moon, to meet with the Green Party. Their brief to us was to shake the image of being Morris-dancing hippies."
The result was the Green Room series, which focused on dub and reggae music, with cardboard sleeves laid out by Native Design. The compilations were a great success, and each was named after the core beliefs of the Greens: Eco Nation (2002), Wahine (2003), (Ear)th (2004), and Hope (2005). Job done, the series was being wound up when news arrived that legendary Green MP Rod Donald had passed away. A final release was created in his honour, appropriately named Whānau (2006).
LOOP often relied upon relationships such as these. For example, the man behind electronic act 50Hz was studio engineer Jeremy Geor, who worked on the original LOOP magazine compilations at Flax Wax. LOOP released his album Carbon (2002) which included the single 'Seek No More'. Vocals were supplied by Ladi6, who recorded her parts at Radio Active during a visit to Wellington. Only a few hours were available so they quickly picked a beat and she created a vocal part using lyrics from her notebook. The track reached an international audience as a 12", shifting over 2000 copies.
In 2002 Tucker happened to catch two Toi Whakaari drama school students, Laughton and Fran Kora, performing music at the Ballroom Café. He went back a second time so he could ask about their music. They insisted he come to see the full family band play at their brother Stu's 21st in Whakatane. This led to Tucker doing live sound for the first (and last) time at the event because the soundman had passed out.
Kora's first official track 'Barely Can See' appeared on LOOP Select 004 (2002) and LOOP arranged the release of their first single, 'Politician'. Disagreement between some members of the group and Tucker resulted in them going their separate ways. However, Kora appeared on multiple LOOP compilations and Tucker's association with the Kora family extended through to signing L.A.B. over a decade later.
LOOP eventually set up their own office space, taking half the floor above Radio Active. The label already had its sights offshore and Tucker joined a New Zealand delegation to long-running French music conference Midem, alongside representatives from Kog and Arch Hill Recordings.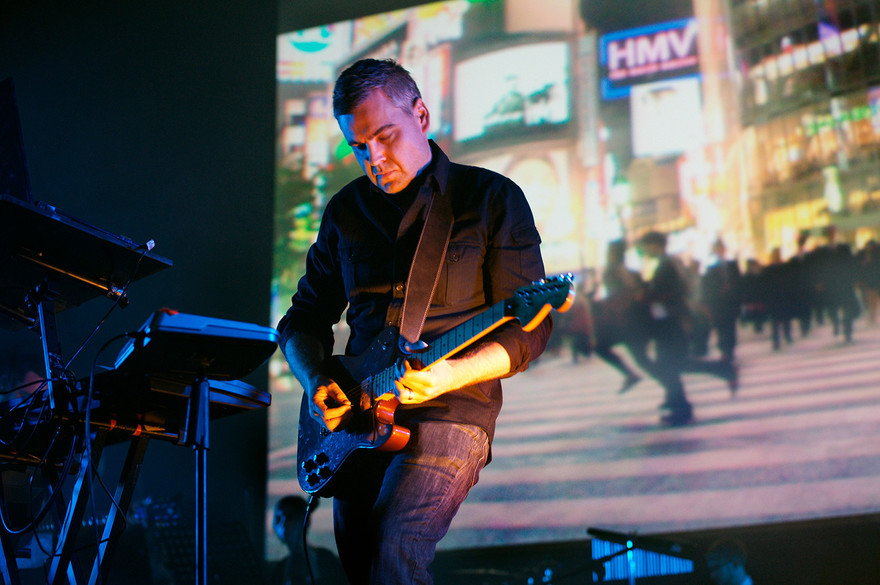 LOOP's work promoting itself internationally resulted in the inclusion of a couple of tracks by Rhian Sheehan on the top-selling international CD series Café Del Mar (Volume 10 in 2003, Volume 11 in 2004), which led to lucrative synch deals overseas for TV/movie placements. Alongside these overseas deals, LOOP also began working with local music publisher Mana Music, which made Cornwell realise that some of the biggest money in the music business was through publishing rights, an interest that would soon become her career.
At MIDEM, Tucker met Charles Kirby-Welch, who'd just left Virgin Records to start Kartel Music Group. As the label's representative in the UK and Europe, he became crucial in getting LOOP acts into the region. Kirby-Welch also worked with Fat Freddy's Drop. He and Tucker joined forces with another Londoner, Jasper Edwards (ABC Recordings), to create the showcase gig Return Of The Aotearoanz at London's Fabric nightclub. It was a follow-up show after a smaller gig a year earlier called The Underground Sounds Of The Aotearoanz. Tucker arranged the gig to coincide with the release of LOOP Select 003.
"It had the best New Zealand music we could find at the time. It was a double CD with a booklet and global distribution through UK-based distributor Time Warp so it was all over London. I ended up buying it in HMV because it blew my mind to find it there. I moved them up to the front of the store and tried to tell the staff how amazing it was!"
The showcase included many artists who had appeared on LOOP compilation CDs: Ebb, Pitch Black, International Observer, Fat Freddy's Drop, and epsilon-blue (with DJs that included Nathan Haines, Freq Nasty and Salmonella Dub). The audio was live-streamed back to New Zealand through the website Groovetech. Edwards subsequently created Spacific Ltd, which toured New Zealand acts in the UK.
In 2003, Andy Mitchell relocated to Japan, and it was left to Tucker and Cornwell to continue their plan to take New Zealand music to the world. They received government funding to visit hotspots overseas and explore how a worldwide market could be opened up, not only for LOOP, but for other local labels who were looking offshore.
Cornwell and Tucker decided to part ways. Cornwell accepted an offer from Mana Music's Chris Gough and Nicky Donohue to work for publishing business Native Tongue, as well as starting her own business, Liaison Music.
Tucker had taken a controlling stake in the company (60% by August 2002) and then bought out the 25% that Cornwell had held. Andy Mitchell retained 15%, but Tucker later moved dd operations under the umbrella of a new company, LOOP NZ Media Ltd, and took full control.
Even after leaving LOOP, Cornwell remained deeply involved in efforts to get New Zealand music overseas as part of the Music Industry Export Development Group. Cornwell and Tucker wrote the "Creating Heat" report based on their overseas trips which led to the New Zealand Music Commission's Outward Sound funding scheme. Cornwell then moved into music publishing before moving into a career exploiting more general intellectual property rights .
In Osaka, Andy Mitchell befriended Especial Records shop and label owner Yoshihiro Okino and staffer Kenji Sakajiri. Mitchell's influence saw Especial release a Japan-only 12" single by Joe Dukie & DJ Fitchie (Dallas and Mu from Fat Freddy's Drop) with artwork by Melbourne-based Wellingtonian Mephisto Jones. Sakajiri later founded his own label, Wonderful Noise Productions, which has released and toured numerous New Zealand artists including Electric Wire Hustle, Julien Dyne, Lord Echo and Ladi6. Mitchell kept up the Japanese connection after returning to Aotearoa, working with Wellington-based DJ crew the Jewel School to host gigs by Jazzy Sport artists Grooveman Spot and DJ Mitsu the Beats. He became a Hutt City Councillor based in Naenae.
LOOP: expansion
As LOOP Recordings Aot(ear)oa grew, it broadened the variety of music that it released. There continued to be electronic acts like Confucious, Tubbs, and drum'n'bass pioneers The Upbeats, but they sat alongside the groove-based music of Age Pryor and synth-pop act The Video Kid, a side project from Bret McKenzie (The Black Seeds, Flight of the Conchords).
Pressing CDs requires money upfront and the resulting income can take months to come in. Young labels are usually forced to either release material very slowly or find investment elsewhere, often by partnering with a bigger record label. Rather than having a major label logo on his releases, Tucker decided he could partner with any big company. The LOOP Select releases often received funding from corporates (e.g. Nokia) to cover their initial pressing and promotion, which meant their sales were pure profit. An album by funk-jazz group Twinset was funded by Microsoft in exchange for each copy bundling a download of Windows Media Player.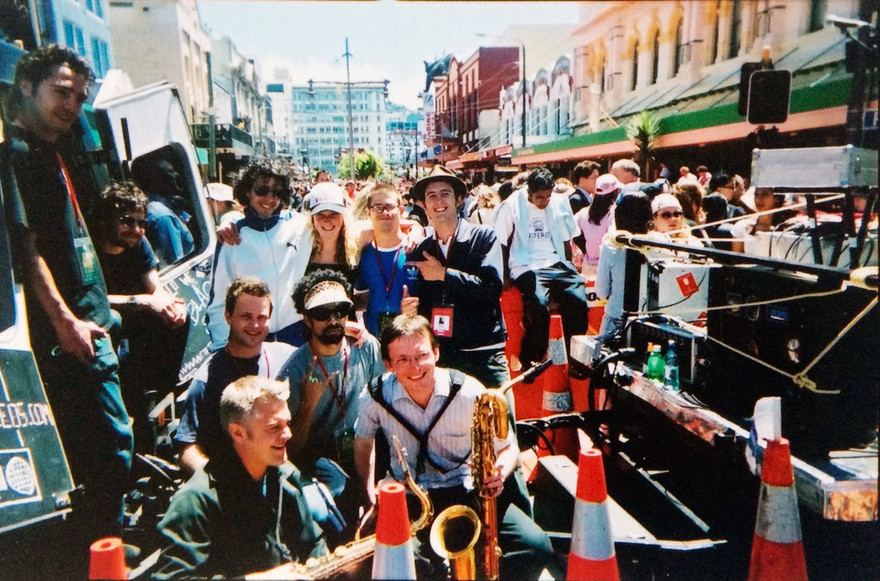 LOOP's next compilation, Good Shit Happens (aka LOOP Select 005, 2003), was their most packed release yet. It included a book, an 18-song CD, and a DVD with nine music videos and eight short films. One of the short films, Two Cars, One Night by Taika Waititi, was later nominated for an Academy Award. Good Shit Happens intentionally arrived with the release of the third Lord of the Rings movie, but Tucker recalls the name was controversial.
"The government paid for 2000 copies so it could be put in the goody bag for the world premiere of Return of the King, but a certain government department said that nobody overseas would get the phrase 'good shit happens' and their media would think the present was totally crazy so it'd be a bad look for New Zealand. Peter Biggs, who was Chair of Creative NZ at the time, rang some key people at the studios and managed to get it retained.
"Rosie Riggir from Charlie Ash was working for me, so we went down to the Duxton where the goody bags were being packed and tried to help out, to speed things up. There were so many bags all over those hotel rooms that she had to stand in the shower. Rosie's butt hit the shower nozzle and water sprayed all over the premium goody bags that had been stored in the room, which included ones for the stars like Viggo Mortensen and Orlando Bloom. She dragged me to the bathroom and made me block the door while she tried to dry them."
LOOP ran the Lord of the Rings after-party at TSB arena with Fat Freddy's Drop playing, which led to a string of big jobs for film companies. Good Shit Happens received overseas distribution in the UK, Germany, Japan, and Australia (through Shock). By this stage, LOOP also had a representative in Australia, Josh Preston, who set up regular live events for the label's acts across the Tasman.
LOOP's willingness to try new ideas led to one of the label's most successful projects, Fly My Pretties, which kicked off in 2004. By that stage, The Black Seeds had decided their success required major label backing and signed to Capitol Records (part of the EMI group, not to be confused with Wellington indie label Capital). However, Tucker was philosophical about the band's decision to leave LOOP and they remained good friends.
"Would LOOP have made 'So True' as big as it was? Probably not, so perhaps it was the right move. Of course, I was gutted but I said to the band, 'good luck, we're busy enough anyway'. Later on, Barnaby [Weir] met me in an Irish pub and told me about his idea for Fly My Pretties. He wanted to take music out of pubs and put it in a theatre setting, so people could properly appreciate it and the show could be a bit more artistic.
"That was a lesson in not burning your bridges, as my parents always taught me. It was the same as how I stayed friends with all four Kora brothers, then down the track Brad came to me and said, 'Kora didn't work out on LOOP, but this L.A.B. thing might'. The two biggest earning artists in LOOP's history have come from acts on their second time around."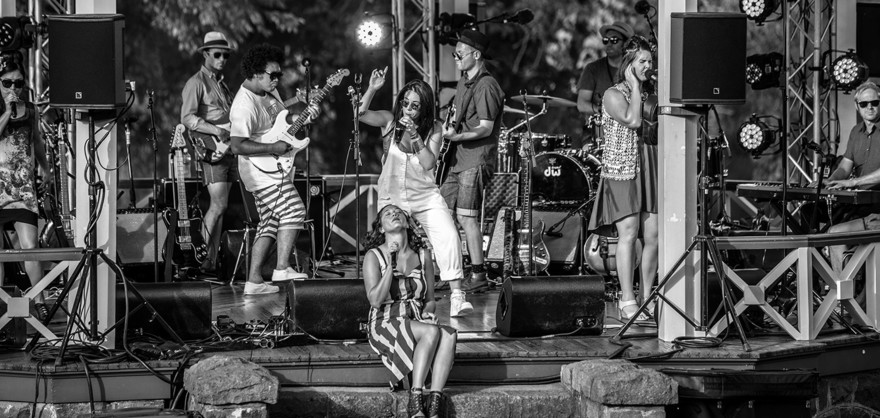 Tucker and Weir came up with a unique plan. They'd gather an ensemble of well-known local musicians to write new songs in the weeks leading up to the show. Everyone onstage would be dressed in matching vintage outfits and there'd be a specially designed stage set, as if it were a true theatre piece. The performance would be recorded for an album by sound engineer Lee Prebble, who had recorded and mixed the first Black Seeds album at Marmalade Studio. Prebble now had his own studio, The Surgery, which was where many other LOOP artists recorded over the years, including Samuel Flynn Scott, Spartacus R, and L.A.B.
Fly My Pretties was a phenomenal success with sold-out shows and a platinum-selling CD. The next two Fly My Pretties albums also went platinum, with the 2007 album winning best roots album at the NZ Music Awards,nd the 2009 album debuting at No.1. Three subsequent live Fly My Pretties albums all reached the Top 10. A huge number of well-known musicians have taken part, with line-ups including Hollie Smith, Aaron Tokona, Tiki Taane, Ria Hall, and Anna Coddington, as well as Fran and Laughton Kora.
Brigid Connor was working at BATS when the very first Fly My Pretties was held there. She later joined the LOOP team to manage Fly My Pretties' larger subsequent shows at the Wellington Opera House and Auckland Town Hall in Auckland. Perhaps the most challenging show she worked on was Hextatic, a LOOP collaboration with the British Council for the Fringe Fest, which involved putting a big screen on a barge floating in the Whairepo Lagoon. It was an ambitious undertaking given the wild Wellington wind.
Connor's involvement lasted until 2007 and overlapped with the long tenure of Kezia Hinchey, who worked with LOOP from February 2005 to September 2009. Hinchey's roles included royalties and merchandise manager, artist liaison, and event coordination.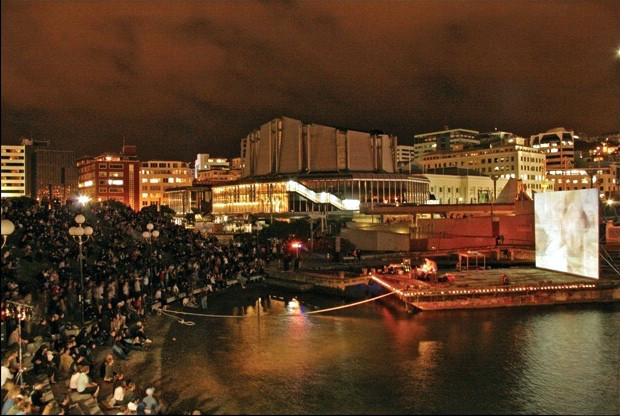 LOOP issued over a dozen releases in both 2005 and 2006, including a solo album by Phoenix Foundation frontman and Fly My Pretties alumnus Samuel Flynn Scott, as well as top shelf electronic acts Recloose, Module, and Skallander. Tucker believes Recloose was attracted to LOOP because of a new employee.
"I met Phil Brokelmann [aka Phil Bruckmeier] at MIDEM when he was working at Compost Records. I got a visa for him under the skilled migrant category in 2005, since I knew he would add to the industry with his experience at a big German label. He was on board when we moved to Auckland. We set up an office inside Software Images [Maidstone St, Ponsonby]. At that point our number of staff exploded. That's why we got Phil on board, so we could release more tunes like Ninja Tunes, K7, and Compost. He knew that world."
Another key figure at LOOP during these years was Sarah Crowe (now Pearce) who found it a great introduction to the music industry after moving to Wellington from Northland. She started in 2005 as royalties manager, but gradually rose to the position of CFO in 2008, as well as looking after the US and French arms of LOOP.
"It was an interesting time in the industry. CD sales were in decline, but digital hadn't quite caught up. We had Mikee at the helm who was ingenious at coming up with ways to get brands to sponsor music projects and was not risk averse to trying new things. There was a creative, fast-paced and hardworking crew at LOOP during those years, and I am proud to have worked there. While there I became the first woman on the IMNZ board and went on to become deputy chair, and became increasingly passionate about independent music."
Other staff at that time included Andy Williams, Markus Sawyer, Tim Beals and Rachel Cooke. After LOOP, Crowe spent four years working as a contractor in the industry and eventually became Assistant Music Manager at NZ On Air.
Tucker, Brokelmann, Crowe, and the other staff at LOOP were increasingly focused on finding an international audience for their music. Even so, the label's next move was stunningly audacious – it was heading to Los Angeles.
LOOP: North America
Bennett Freed was a US music industry veteran who managed hit acts such as Wham! and Frankie Goes To Hollywood. He had no plans of getting involved in the New Zealand music industry when he first visited in 2005. Instead he was in Aotearoa to investigate whether traditional Māori healing might help treat his autistic son. However, the person driving him around the country played the Green Room series of CDs in the car as they travelled from place to place.
A few weeks later Tucker was woken in the early hours of the morning by a phone call. Freed was on the line from the US, wanting to find out more about the Green Room compilations and what he could do to help the acts involved to be released stateside.
"I went to America and he introduced the other investors, Stephanie Bennett and Jim Mervis," says Tucker. "Stephanie practically invented the idea of a 'rockumentary' by doing films like The Compleat Beatles and Chuck Berry's Hail Hail Rock'n'Roll. Jim was Roy Orbison's manager and ran MGM Records. So they were a power couple. There was also Maurice White from Earth, Wind and Fire, and that band's manager, Art Macnow. They were all friends with Bennett, so he got all four of them to invest equally. It wasn't a lot, but meant we got to work out of the offices of Earth, Wind and Fire."
By August 2006, Tucker had relocated to Los Angeles to set up LOOP North America, along with industry veteran Todd Bisson who brought 17 years of industry experience working at Sony and EMI, and Jeff Jacquin, who had worked with big names, including Hole and the Stone Roses.
That same year, LOOP undertook another ambitious overseas project, OE Brazil. This involved sending six New Zealand musicians on a trip to Sao Paulo, Brazil: Barnaby Weir, Hollie Smith, Maaka Phat (Wai), P.Digsss (Shapeshifter), Recloose, and Alda Rezende (a Brazilian singer based in Aotearoa). They collaborated with over 70 Brazilian acts, leading to an album and a documentary that was shown in New Zealand on the C4 channel, and in Brazil.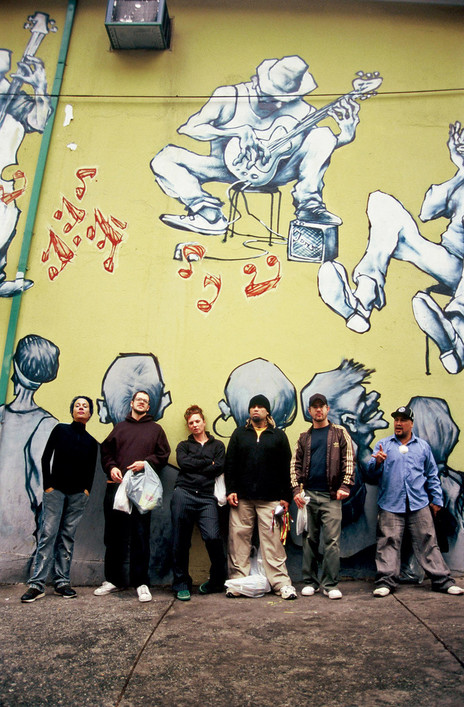 LOOP Select 008 (2007) reflected LOOP's international focus by having its tracks co-compiled by Jason Bentley, a long-time DJ on KROQ-FM and KCRW. Bentley also supervised the music for the first three Matrix films. The CD included overseas artists alongside local LOOP signings such as Paul McLaney, Adi Dick, Tommy, and Samuel Flynn Scott. It included music videos, short films, and a 90-page art book.
LOOP continued to innovate over this period, producing their own podcast, LOOPkast. Originally a radio show, The Green Room on Radio Active, it was sent out on CD to RDU and Radio One to be simulcast. After a few years, LOOP began to host the shows online as mp3s, a novel and expensive endeavour at the time.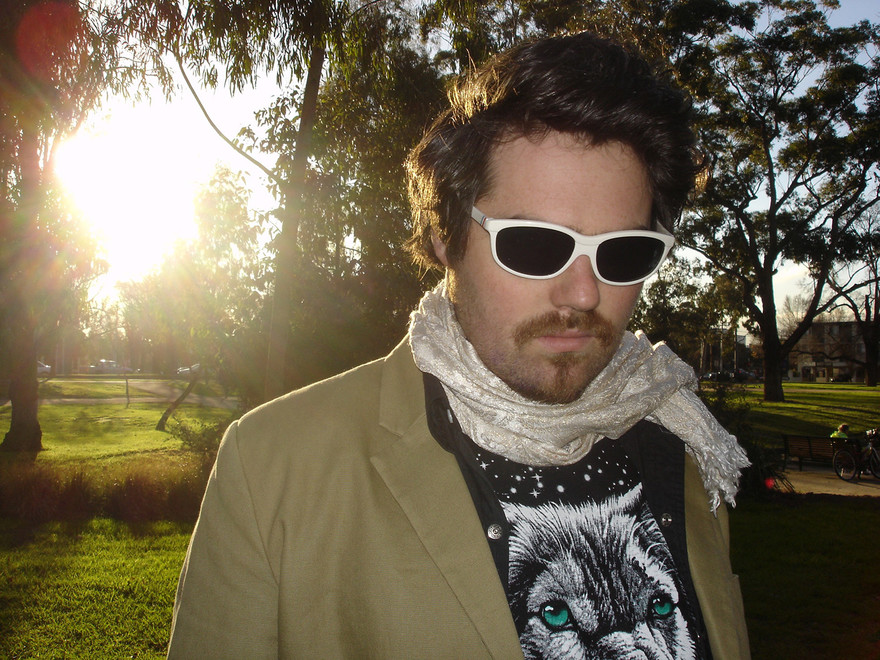 LOOP North America oversaw releases and tours by Hollie Smith and The Black Seeds, as well as representing The Mint Chicks in the US. Being in the US also made it easier to organise overseas acts for the benefit CD Surfaid: The Music (2008), which supported Surfaid's goal to use surfer's love of far-flung spots to improve the well-being of locals. The CD included acts like Spearhead, Thievery Corporation, and Eddie Vedder singing with Crowded House.
While in the US, Tucker was hired as Head of Music Supervision and Marketing for the PlayStation release, Jackass: The Game (2007). LOOP's local acts didn't fit the punk-heavy soundtrack, but The Datsuns featured. Their manager, Tom Dalton, went on to do royalties work for LOOP and tour-managed a couple of Fly My Pretties runs. The soundtrack also featured LOOP North America act Skinny Puppy, a legendary Canadian group that Jacquin managed.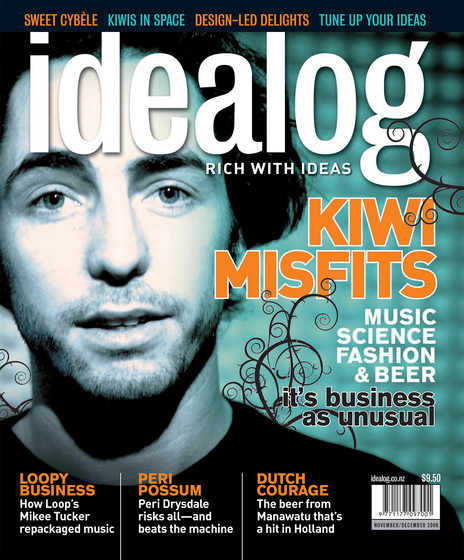 By 2008, Tucker found LOOP North America wasn't achieving what he'd hoped.
"Why didn't North America work? The artists we had just didn't quite connect and we didn't have the funds you need to break America, but most importantly the day I got there Tower Records was shutting on Sunset Boulevard so it was just the wrong time. Our idea had been that the funding from our original four investors – along with having their experience on our company board – would allow us to find more money. However, nobody wanted to invest in what people saw as a sunset industry."
Two other key events also played into Tucker's decision. He and his partner had recently had their first child. Meanwhile the role of LOOP's label and marketing manager had been vacated by Phil Bruckmeier, who had been shoulder-tapped by Malcolm Black to become Head of Music Creation and Licensing at Les Mills.
The increasing reach of the internet meant that Tucker could do his work from anywhere, and he relocated to his hometown of Auckland. Yet the new digital world had a serious downside: the market for CDs was collapsing due to illegal file sharing. It certainly wasn't sustainable to have a record label with four staff in LA and half a dozen back in Aotearoa.
LOOP: the entertainment company
One thing LOOP had going for it was that it was a relatively small and flexible company, and willing to innovate to find new sources of revenue. Over the years, LOOP had received income by creating six compilations for the Automobile Association (AA) and eight for New Zealand Fashion Week. LOOP also worked in a similar way with other corporate clients including Orcon, Cadbury, NZ Post, Smokefree, and dozens of others.
Another example of LOOP's willingness to try new approaches was the album Rock This World (2008) by hip hop act Yes King, sold as a free download alongside a specially-created Huffer T-shirt, even if a $75 T-shirt was a hard sell in winter.
The days of having over a dozen releases in a year were now behind them. In fact, the only major project in 2009 was the third Fly My Pretties album. However, LOOP continued to work with new acts over the following two years, putting out albums by rapper Tommy Ill, who'd done two EPs with them; reggae group The Midnights; London-based roots/rock singer Jayson Norris; and progressive rock six-piece Spartacus R.
However one of the label's biggest successes was founding act Rhian Sheehan, whose work now had international reach. One striking example was the compositions he created for We are Astronomers, a film created for exhibition in planetariums. It was narrated by David Tennant (Dr Who, Broadchurch) and shown across the world. Sheehan's work also appeared in many TV shows at home (The Cult) and abroad (Top Gear, Silicon Valley).
Sheehan's 2009 album Standing In Silence was sold with a wind-up music box that played a melody from the album. The launch included a photo exhibition that involved attendees donning headphones to listen to music from the album while looking at photography by Andrei Jewell and footage shot by Gareth Moon (Nektar Films). Artwork from the exhibition was then sold by LOOP in collaboration with the artists. A percentage of the profit went to Greenpeace.
It inspired LOOP to take part in other art exhibitions in the following years. Flox (aka Hayley King) provided imagery for both the CD and live show that accompanied Fly My Pretties IV (2012) and Tracey Tawhiao created work for Ria Hall's 2017 Rules of Engagement album. LOOP helped to turn both sets of work into exhibitions.
Fly My Pretties were more popular than ever on the live stage, even if it was impossible to shift as many units as before. Fly My Pretties IV (2012) collected together the best performances from their 2011 tour, including from a sold-out show in Melbourne. The ever-changing group reconvened for another successful national tour in 2013. In 2016 they recorded another live album, String Theory, and a pair of studio-recorded albums which captured their most popular works in a polished form more suitable for TV and film synching. All three of these followed their predecessors into the NZ Top 20.
Another act that had connections back to the early years of LOOP was Eru Dangerspiel, the new project of TrinityRoots drummer Riki Gooch. The reputation of the group was such that their first album for LOOP was recorded before a packed house at the Auckland Town Hall.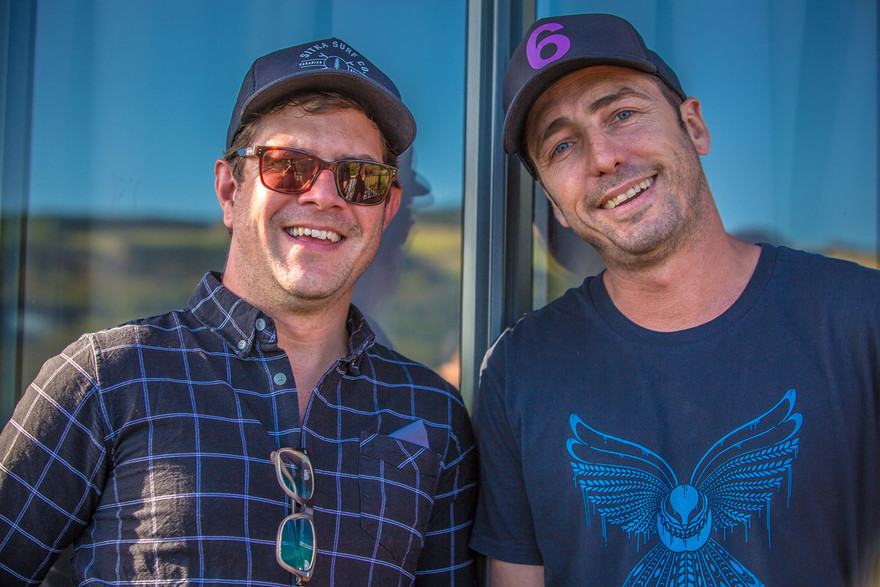 Mikee Tucker still took on a variety of roles at any given time: booking agent, record company manager, and publicist, though he wasn't above acting as van driver or door person for shows when required. The label was also given new energy by a succession of talented staff. Sharina Khan first joined LOOP as a PA in 2009 and eventually became label manager (2013 to 2014), running their office above Real Groovy Records in Auckland with Karis Wolfgramm.
For some staff, LOOP was a stepping stone to other jobs in the entertainment industry. Hayley Dingwall worked at NZ On Air before moving on to Creative NZ; Maria Deere went on to a long career as an event organiser; Renee Hermsen joined the New Zealand team at Live Nation; Rire Norman became an organiser of "ecstatic dance" events; Rachel Cooke became a production manager at BBC Music TV; Penny Powell took a job helping run the Besitival festival in Dorset, England.
Not all of Tucker's work contacts were so uncomplicatedly constructive. In 2014 he met Kim Dotcom while visiting Laughton Kora at Roundhead Studio. Dotcom wanted LOOP to release his solo album, which he was creating with the help of Laughton and Tiki Taane, but Tucker turned him down. However, Tucker supplied advice on the album and it led to Dotcom hiring LOOP to manage the release. The marketing budget was huge and included a stunning live performance by Dotcom at Rhythm and Vines. Tucker was then hired for the Internet Party's political campaign and related "Moment of Truth" event, though the latter fizzled when key information was taken off the table by Dotcom's lawyers.
Unfortunately, Tucker's connection with Dotcom caused friction with other recent work he had taken up. Tucker was managing Nive Live/TEG events in New Zealand and was employed as marketing director of Ticketek. Tucker left Nive Events after an eight-month stint, realising that he was too heavily overcommitted.
The most exciting project that Dotcom got Tucker involved with was streaming service Baboom, which aimed to provide "fair trade streaming". Rather than the service's income going into a pool which was unevenly shared among artists, the subscription cost would be paid out only to the acts played on that account. If a user paid $10 per month and played only one artist, then all the money would go to that artist (minus a cut taken by Baboom). Tucker had been flying back and forth to Portugal to oversee progress on Baboom, but his effort was in vain. Dotcom pulled his backing before it launched.
As a result of these distractions, LOOP's only releases in 2014 were the Dubcatcher album from DJ Vadim and The View by Spartacus R. From the outside, it may have seemed like LOOP was slowly receding, but instead the label was about to embark on a fruitful new era.
LOOP: the new generation
LOOP was sparked back into action by a new scene developing in the clubs of Auckland, which included acts such as Yoko-Zuna, Bailey Wiley, Miloux, and Third3ye (Melodownz and Angelo King). Tucker didn't fancy visiting clubs until the early hours of the morning, so in 2015 he enlisted Dan Clist to scout new talent, which led LOOP to sign the aforementioned acts. Clist had previously been the music director and a drive host at Kiwi FM, where he and programme director Tim Homer brought Tucker on board as a DJ from 2010 to 2013.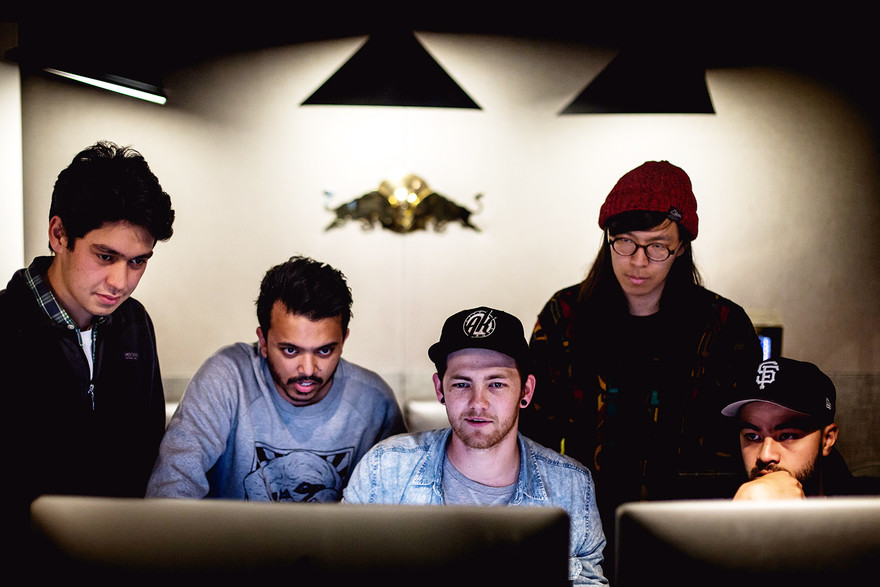 Electric Wire Hustle were another new act to the label, bringing with them the extensive worldwide following they'd already collected. In classic LOOP style their 2015 Aeons EP was launched in an unusual fashion, as a free download with a bottle of Aeons gin, which had been produced while Electric Wire Hustle's music played in the background.
One of LOOP's main income streams had always been through organising live shows and it went beyond just music. Since 2012, Tucker had been involved with organising Tedx Auckland events. A few years later, Rhian Sheehan went to a Neil deGrasse Tyson talk in Australia and met the organisers, Think Inc, who were keen to add a New Zealand leg to their speaking tours. Sheehan put them in touch with Tucker, who arranged in 2016 for LOOP to become their local promoter. This saw the LOOP team arranging talks by well-known speakers such as Neil deGrasse Tyson, Chelsea Manning, Jane Goodall, Steve Wozniak, and Julian Assange, which led to the formation in 2018 of a dedicated company with Desh Amila, called This Is 42.
They did a particularly unusual musical show over this period, as Clist recalls.
"Paul McLaney's Play On album was a show on the closing night of first season of the Pop Up Globe in 2016 and involved Shakespeare's soliloquies being set to music. Everyone had done it before with the sonnets, but not the soliloquies. The show sold out, and we took it to a few arts festivals across New Zealand the following year. Bruce Lynch then produced an album of the soliloquies, and it featured Julia Deans, Maisey Rika, Mara TK, The Black Quartet and others."
Some of the musical artists that LOOP had previously worked with were now coming into a new level of artistry. Two songwriters who had contributed to Fly My Pretties released solo albums through LOOP, bringing them critical acclaim and reinvigorating their careers. The NZ Herald called Anna Coddington's Luck/Time (2016) her "finest hour" and Ria Hall's album Rules of Engagement (2017) yielded the APRA Maioha Award winning song 'Te Ahi Kai Pō'.
Hall and Coddington also appeared alongside Stan Walker, Tiki Taane, Troy Kingi, and many others on the star-studded line-up of the 'Stay' single, which LOOP put together under the group name Tūtahi to encourage unity during the Covid-19 lockdowns of 2020. The single included two members of LOOP's biggest breakthrough act, L.A.B.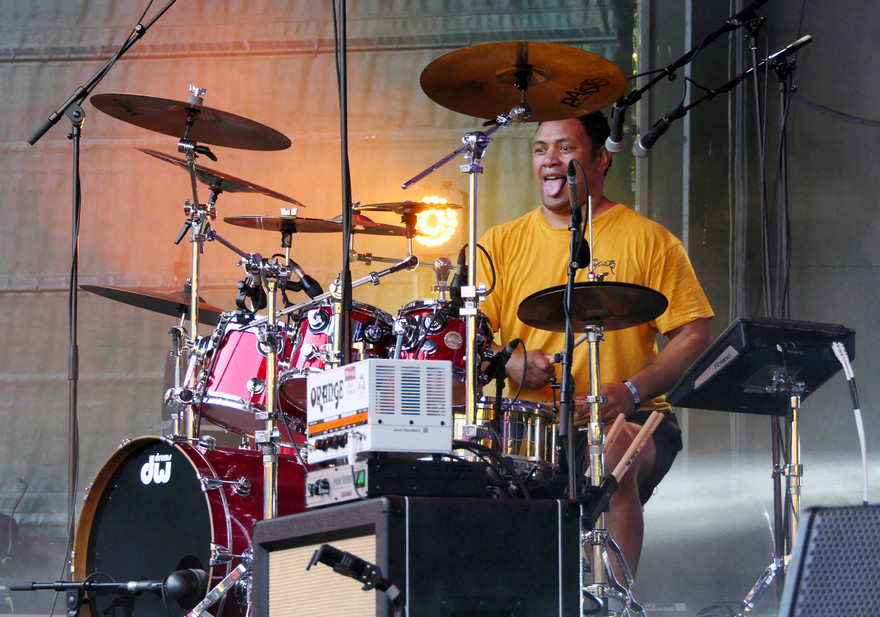 L.A.B. was initially put together by Brad Kora and his brother Laughton (they were the "L" and "B" in the group's name). Brad brought in singer Joel Shadbolt, whom he'd seen performing on the Good Morning television show. The members of L.A.B. wrote their aims on a pizza box at an early practice – they wanted to record three albums in three years and make enough to buy each member a house.
By 2021, L.A.B. had released four Top 20 albums (two platinum, two double-platinum), had two No.1 singles, racked up over a 150 million streams across their catalogue, and were headlining their own shows at huge venues such as Western Springs, Mt Smart Stadium, Bowl of Brooklands, and the TSB Arena.
Despite the increase in scale of the work that LOOP is doing with L.A.B., Dan Clist believes it hasn't altered his core approach.
"Whether you're producing a show for 30,000 people or for 200 people, a lot of the fundamentals are the same. If you're helping release an album that goes straight to No.1 as L.A.B. did or you're releasing something like Nickodemus and the Maharaj Trio that is very niche, then as a label manager you're putting your everything into a release to help that artist."
In 2019, LOOP expanded into a new area by launching its own publishing wing. The starting point was Katchafire's attempt to sign with international agency Kobalt, which has an office in Australia and represent the biggest local acts in this territory, among them Lorde and Crowded House. However, Kobalt was too stretched to take them on. Tucker had already worked with the CEO of Kobalt Australasia (the CEO oversaw LOOP's old distributor AWAL), so Tucker suggested a partnership whereby LOOP would represent local acts as a publisher but Kobalt would provide the administration through its state of the art app.
Tucker had already been critical of how transparent APRA was in their control of local music licensing, especially during his time as the chairman of Independent Music NZ (IMNZ). Once LOOP had its own publishing wing, it meant they could experiment with taking a more disruptive approach, as when LOOP directly licensed the music at L.A.B.'s TSB Arena show, so the performance fees were paid directly to the rights holders rather than going via APRA.
LOOP publishing began with only four acts: Troy Kingi, Katchafire, L.A.B., and Ria Hall. Tucker says they represent a new central focus for the label.
"Ria Hall's Rules of Engagement album was a real game-changer for us. Of late, we've predominantly worked with Māori artists. It's fairly obvious when you look at our roster and who we represent as a publisher. Theia has also been a guiding light for us in that respect. Every Tuesday she comes to our office and gives us all te reo lessons. That same day, she also takes her whiteboard along to give lessons at Live Nation and Warner too. Everyone is picking up the mantle, which is cool."
When Tucker looks back over 20 years of LOOP Recordings Aot(ear)oa, he is proud of working with not only great artists but also great people. The label has employed over three dozen staff at various times during its existence, the majority of them female and in management roles in an industry that is often biased in the opposite direction. In 2021 the label office continues to reflect a balanced gender split, with Tucker and his wife Stephanie Young running the label with Dan Clist (now a minor shareholder in the company with them), Emma Hall-Phillips, Scott Tindale and Erin Nelson.
Tucker hopes he can learn from his 20-plus years of experience to ensure the label continues to grow at the right speed, and that it doesn't overextend itself as it has sometimes done in the past. LOOP still attracts impressive new talent, and it seems certain LOOP's remarkable success story will continue for many years to come.
Link: