As music venues go, The Golden Dawn should have been a non-starter. On Auckland's Richmond Road a few steps from the Ponsonby Road corner, its uncovered courtyard bordered homes in which people expected to sleep, and the inside room was a misshapen, if charming, space. The sight lines were rubbish and there was little room for musicians. That it did work was down to several elements, some utterly intangible and all people-driven.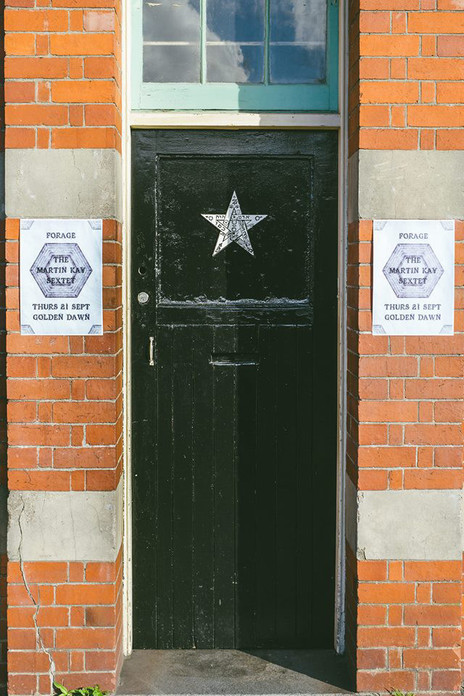 First off, it was a very good thing that owner Stephen Marr approached Sam Chapman in 2010 to pull it all together. As the central figure behind successful Wellington venues Matterhorn and Mighty Mighty, Chapman knew plenty about multi-purpose venues where the demands of creating a vibe often trumped utility.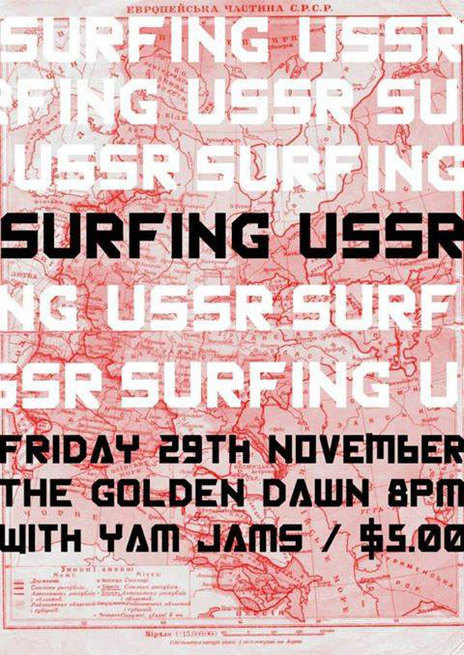 "I was looking to apply that [Wellington] experience, in terms of context," says Chapman. "Looking at the design and feel of [Golden Dawn], I didn't want it to be over-designed with a million dollar fit-out. It needed to retain its soul, a lo-fi soul, in a way that didn't cater to any particular scene. We wanted it to be as diverse as possible so you'd have all these different sub-cultures rubbing together.
"I also didn't want to embrace the [Ponsonby Rd] frontage or have a sign, it felt like a place that had to be found."
As for the name, he'd been researching artist Bruce Russell and an idea popped up, The Golden Dawn: "It isn't anything terribly deep, just that it suggested something new for Auckland."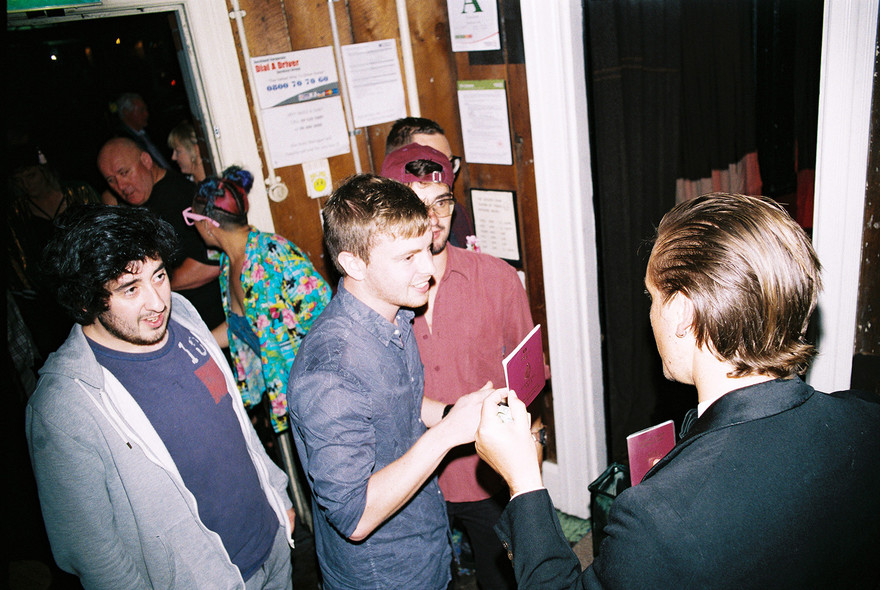 It also turned out to be the name of a far-right, Greek political party.
Thought was given to repainting the door to match a new name, The Golden Door, but he instead decided to tack on a title he'd considered for Mighty Mighty, The Tavern of Power.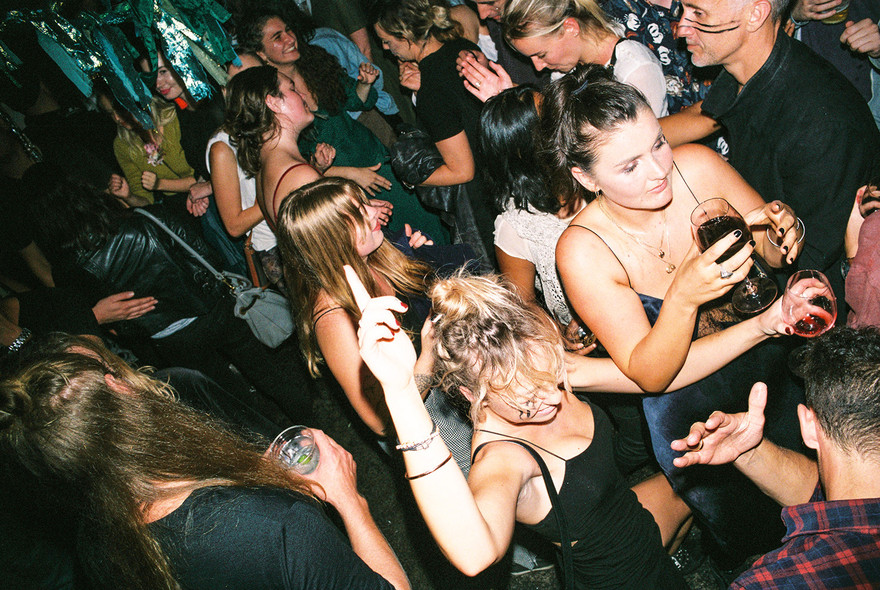 If the full name was never adopted by regulars, it at least looked less fascist on Facebook. Not that the bar cared that much: when its (black) door opened, The Golden Dawn considered itself more art project than business venture. They expected 18 months of fun and games before shutting down so Marr could move his hair salon in.
As to how those months would play out, Chapman – along with Marr and founding general manager Kelly Gibney – left that in the hands of another with plenty of bar experience, Matthew Crawley.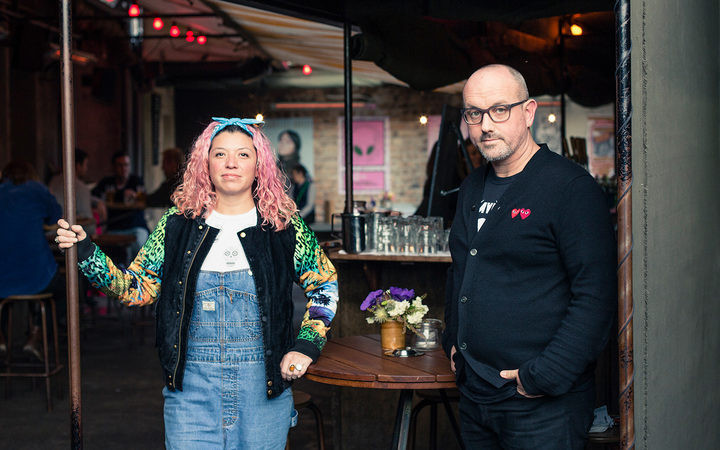 After starting out at Paradise Bar on Karangahape Rd, Crawley had kicked off four more music venues: Eden's Bar, Whammy, the Schooner Tavern, and Cassette in Vulcan Lane. He met with Marr and heard their plans for a "wild place where we'd get in, make a bit of a splash, and then get out quickly."
The theme was to be experiential, so all possibilities were on table. "We started with a very strong idea," says Crawley. "The words were 'this is not a venue,' and I can't tell you how many times I was reminded of them, just like I'd also say 'it's not a restaurant, but we do food, and it's not a cocktail bar, but we do cocktails.'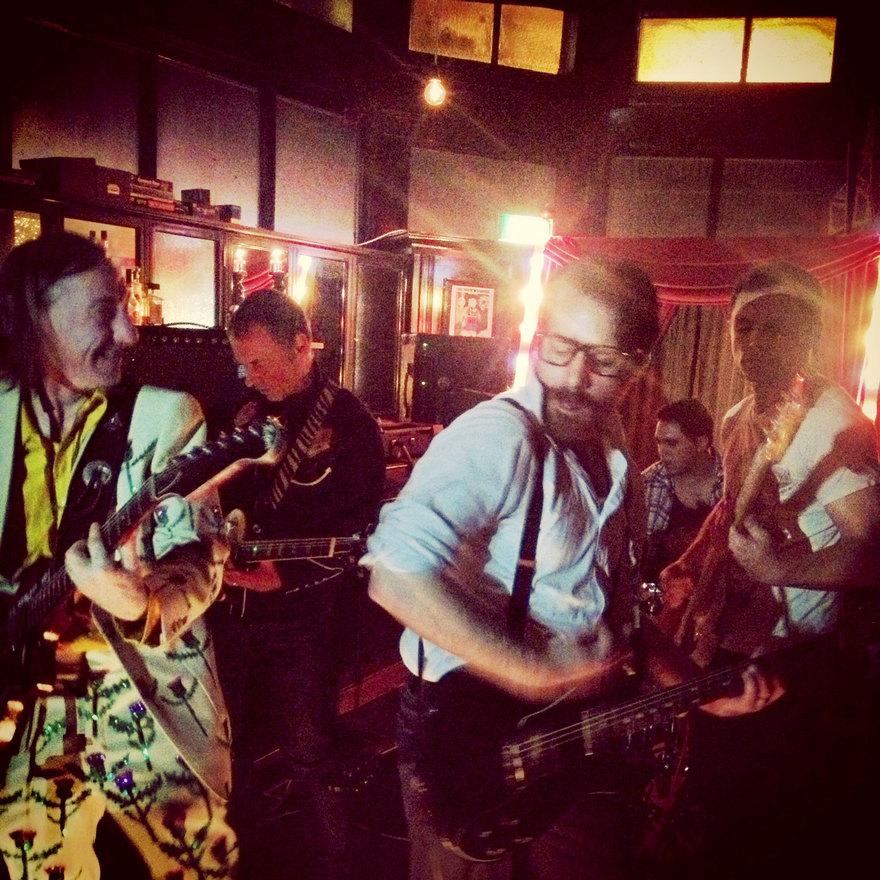 "So it became a bar with live music and DJs without ever calling itself a venue, and that worked because the moment you label a place as something then it becomes just that. The music was never intended to encroach on the experience people were having on any given night, it was only there to enhance it."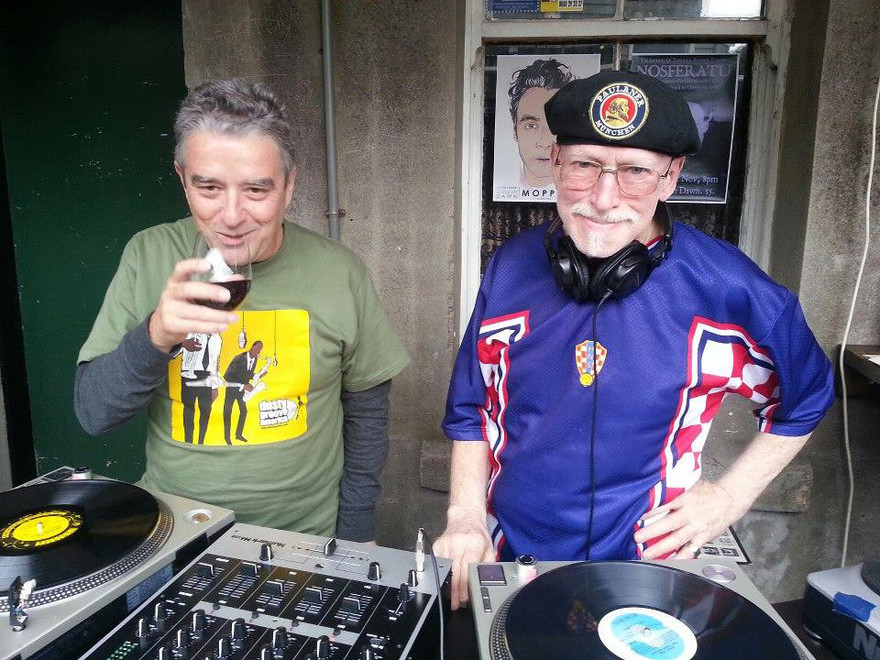 Initially, live music played under the stars (or the rain) in the courtyard, which was lovely for everyone except the neighbouring Ponsonby-ites. Complaints rained down on council officials who struggled to respond when they couldn't identify the villains responsible. The idea to have no signage was paying off, even if the inevitable queue outside should have been a giveaway.
When they finally did find them, the council handed over 21 noise complaints and a stern message that things could not continue.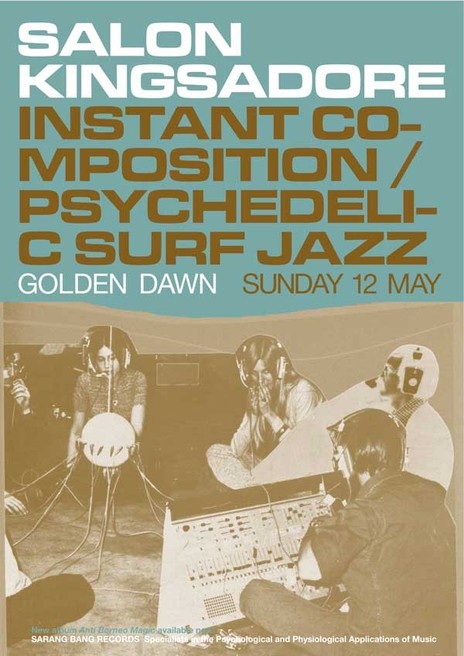 Crawley's first response was to mitigate the volume levels, beginning a cat-and-mouse game that ran for about two years. "Really, it's unthinkable now to think that we had regular full-noise, outside, in a residential area until 11 or 12 at night for that long. But I have to say the council was very reasonable given what we were doing; no one yelled at us, which was incredible.
"The final straw came when we had the Phoenix Foundation, with full PA, on a Sunday night. It was ridiculous and probably the closest you'll get to anarchy in Ponsonby any time soon."
"We'd definitely been pushing the boundaries," says Chapman. "I'm still amazed we got away for it as long as we did."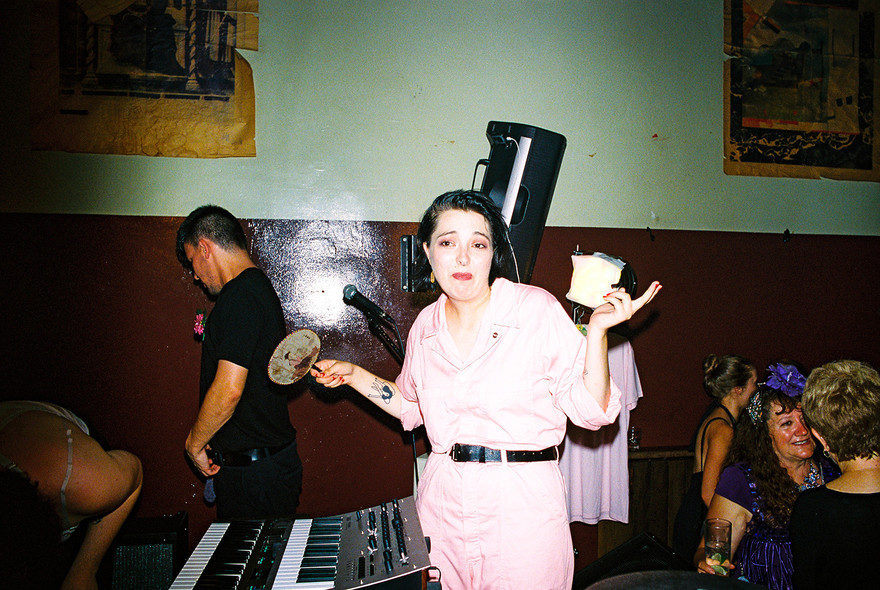 Then again, why worry? The bar was still ostensibly a short-term jolly and, to Crawley, the idea of moving music inside felt like the death-knell. That silly room made no sense to anyone.
"But we got to the point where the only solution was to shuffle people inside and hope it would stick, and sure enough, somehow – even though the stage was unbelievably small and awkward – it became a staple.
"We ended having more live music than ever but it was still never a venue as such because outside [where DJs continued playing] was much bigger and inside was still a functioning bar. Also, most venues don't have walk-up traffic, you check who's playing first. The magic of what we did was that people wanted to come to the bar and they got the music whether they wanted it or not."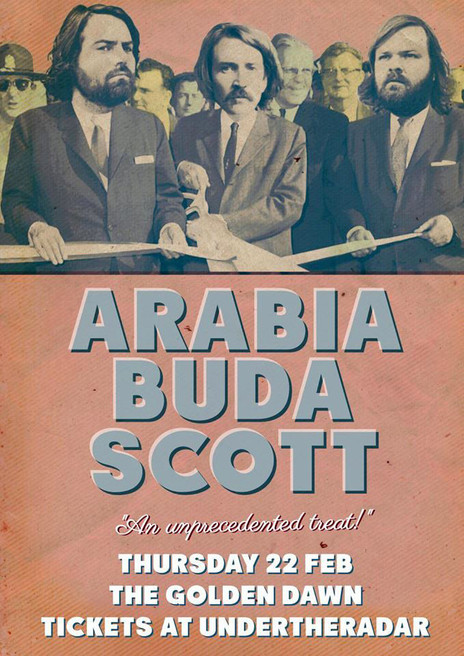 More often than not there weren't any listings to check anyway, all you knew was that it would be completely different to whoever played the night before. Crawley tended toward a chaos made possible by his extensive contacts within, and knowledge of, the local music scene, and the constant requests to perform. When the bar closed he still had about 700 unanswered band pitches on his email.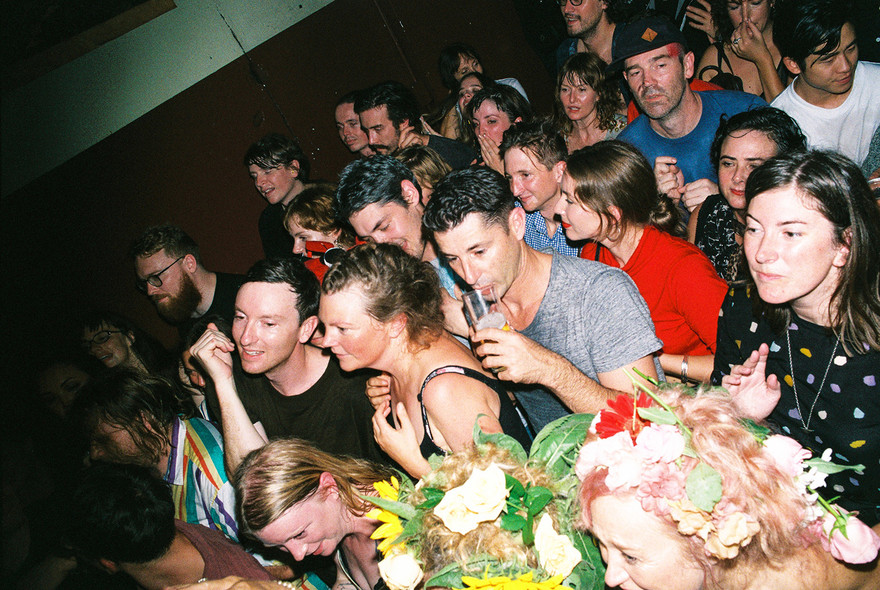 This made his relationship with bar manager Nick Harrison all the more vital. It was Harrison who ensured the staff showed up, the beer flowed, and the food was produced, so his mate could concentrate on "the vibe of the thing". Their success was reflected in their lock down on various "bar of the year" awards.
But it was always more of a lifestyle than an occupation. If it was the go-to spot for visiting celebrities or the obvious venue for events such as the wake for Headless Chickens' bassplayer Grant Fell, it required all the energy its managers could muster.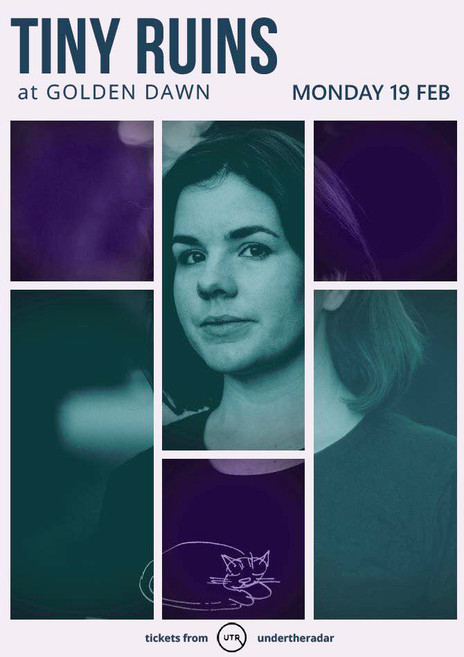 And so, after seven years and about 2200 live performances, Crawley and Harrison, agreed to up sticks.
The final night (and morning) was on 24 March 2018 which also marked about 15 years since Crawley first began booking venues. So it was appropriate that the final band to squeeze on stage was his old group The Cosbys playing as Jimmy Hat & The Professionals, with Crawley resplendent in a pink tu-tu.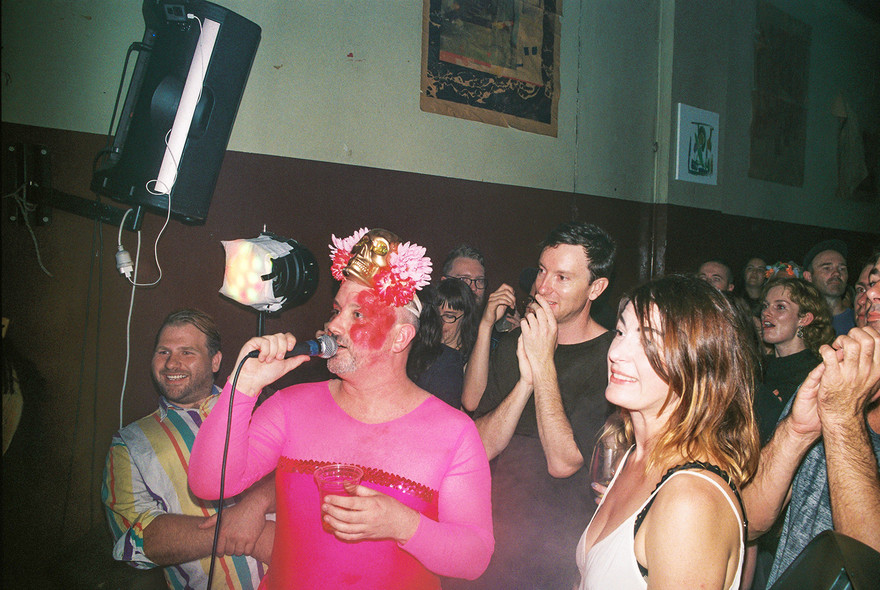 "Despite everything," says Crawley, "the only threat of closure we ever faced came from us. We could have closed whenever we wanted and in the end, we did, no one was telling us.
"We'd started off prepared for two full-on years. Then we had to draw out those rations for another four and we had good energy levels right up until that final year. Nick and I both sensed our reserves were dwindling and we needed to be replenished in some way, but it was still a hard decision to close, really hard, but we felt like we had other things to discover."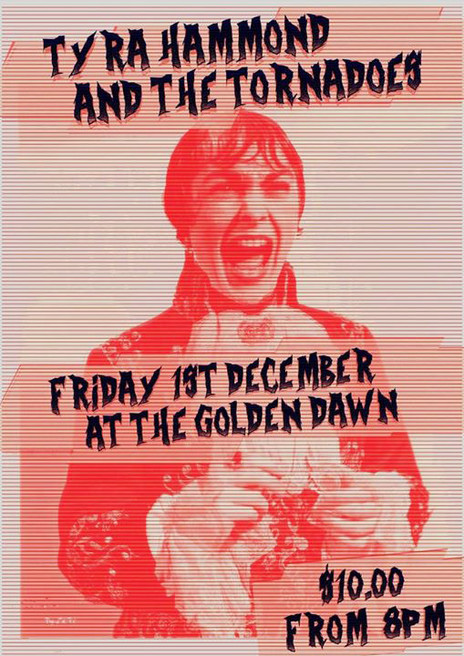 "I think we only lasted as long as we did," says Chapman, "because of the personalities who got involved. We were really fortunate because it got to the point where a real trust was established between the people going there, the staff, and whoever was performing. You saw that in the final few days, the atmosphere was just spectacular."
A question still asked of those involved in the cultural phenomenon that was Golden Dawn concerns musical highlights.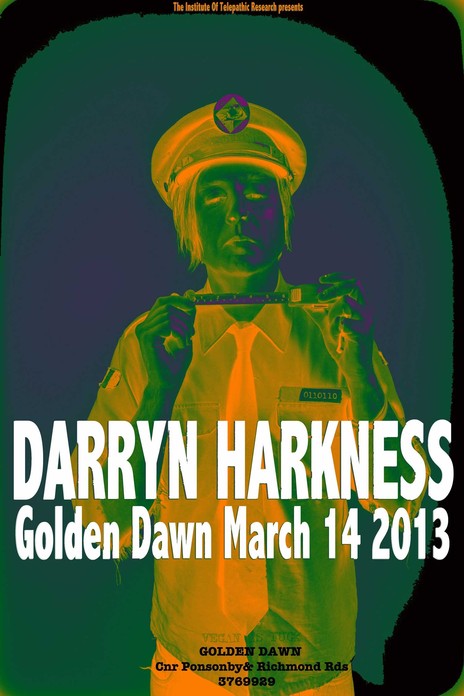 Crawley reckons it was Lawrence Arabia's four week, star-strewn and sweat-soaked, run in December 2014 playing covers from the 60s, 70s, 80s and the great New Zealand songbook (evidence can be found on YouTube).
For $5, punters at the final show witnessed guest spots from Dave Dobbyn, Don McGlashan, Neil Finn, Liam Finn and Hopetoun Brown.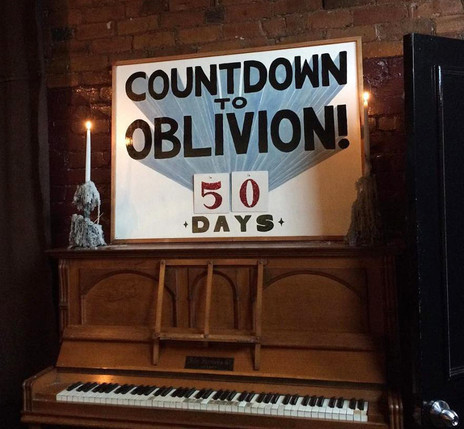 Speaking for many, James Milne (Lawrence Arabia) describes Golden Dawn as "a terrible place to play."
"It was a mess, the gear was in disrepair, tangled, and strewn all over the place. The stage was too small and you couldn't really hear anything.
"What made it a very good place to play, I think, was that Matthew, as curator, was attempting to indulge grandiose concepts in totally unsuitable environs. The whole overarching experiment of bringing such a diverse roster of artists into that space gave it a great cachet and, because it was cramped and shitty, it gave people license to experiment and relax in a way that you wouldn't in a bigger, more prestigious-feeling venue.
"The intimacy of the space, particularly on those cramped, oversold nights, gave it a special, overheated sauna-like feeling which sort of united the performer and audience in communal suffering, ultimately resulting in ecstatic joy."
Every Golden Dawn performance over the last three months was recorded with the intention of producing a movie – working title, There's No Sign on the Door: the Tavern of Power Concert Movie – and, possibly, a string of live albums.
--
Vice: "In loving memory of Auckland's Golden Dawn"
RNZ's The Wireless: No! Golden Dawn is saying goodbye
The Spinoff: "We're so grateful to everyone.."