The Wine Cellar and Whammy Bar have both become well-loved landmarks within the live music scene in Auckland over the past decade, especially when it comes to indie, folk, or experimental music. Both venues pick up on the indie cool that K Rd has always had, and it's no surprise to learn that the man who started both venues, Rohan Evans, is such a lovely chap.
Introducing Rohan
Rohan Evans grew up in the Coromandel on his family's winery, Purangi Estate, but the limitations of small town life eventually became too much – especially when he couldn't do the subjects he wanted in his final year of high school. Instead, he left for Waikato University and was enraptured by the live music coming through the city. "The first year I went to university, they had one of the last big orientation tours by local acts. So I saw The Clean, Straitjacket Fits, Fatal Jelly Space, JPS Experience, Chris Knox, and Otis Mace Guitar Ace, all within the first two weeks of being in Hamilton. It made an impression! After that, I also saw other great local bands like The Watershed, Book of Martyrs and later The Hollow Grinders, Pumice, and GROK."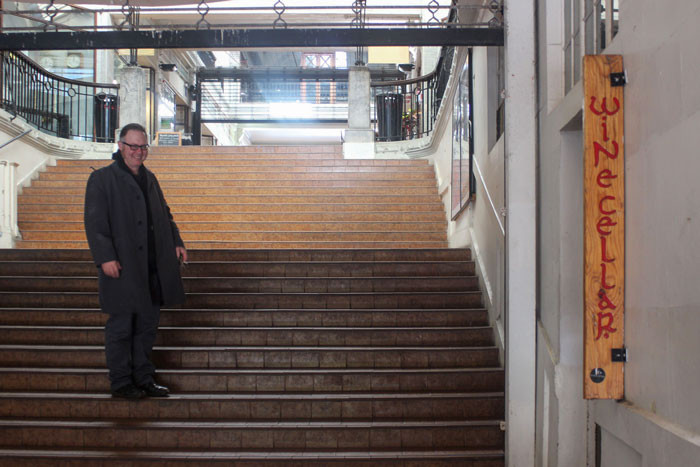 He soon wangled himself a slot on the local student radio station, Contact FM, which allowed him to connect further with the Flying Nun scene, as well as inflicting upon his listeners his love of goth bands like Bauhaus and The Cure. When he finished his BA, he headed overseas for a six month trip and passed through Berlin at the perfect moment to see the first flourishing of DIY bars in the city. "West Berlin had a strong counterculture before the wall came down and in the years afterward, that counterculture took over places in East Berlin with cheap rent or no rent at all. I was only there a couple of weeks, but those squatter bars stuck in my mind."
He returned to Waikato University and completed an MA in History before leaving to teach English in South Korea, where he met his wife, Isabel, another Kiwi who was teaching in the city.
Birth of the Wine Cellar
After another six years in Korea, Rohan ended up back at the family winery and that's when he came up with the idea to start the Wine Cellar.
"Isabel was studying at Auckland University, so I was hanging around Auckland in my free time and not being particularly productive. I came up with the idea of opening a branch of the family business in town. I was looking in the Skyway building on Karangahape Road. There was a cute little space in there so we phoned the number in the window. That was how I first met Murray Rose, who owns lots of properties on K Rd. When I explained what we want to do, he marched me and my Dad across the road and down the stairs of St Kevin's Arcade and said – 'what about in here?' It was just this big empty room filled with building materials. They'd been renovating the storefronts upstairs, so the joiners were keeping all their stuff inside."
He modelled his new bar on the neighbourhood Izakaya bars he'd visited during trips to Japan, combined with the DIY feel of the East German bars he saw in the 90s. His progress was delayed for six months by council red tape – the space had been listed as residential and he had to apply for it to be reassigned as commercial and get the owner to install fire protection. He spent this time creating items for the bar in the workshop at the family winery.
"I'm not much of a handyman, but the isolation of living in the Coromandel meant I put my hand to a few things, including the bar-top made out of giant Rimu barrels and the engraved signs with somewhat regrettable Tolkienian fonts. My father thought we should have really big signs, but I wanted it to look like the bar might've always been there. There wasn't any intention for it to be a music venue. It was just a dive bar, where it's the people and the things that you're drinking that are important so it's always been dark and dingy and recycled."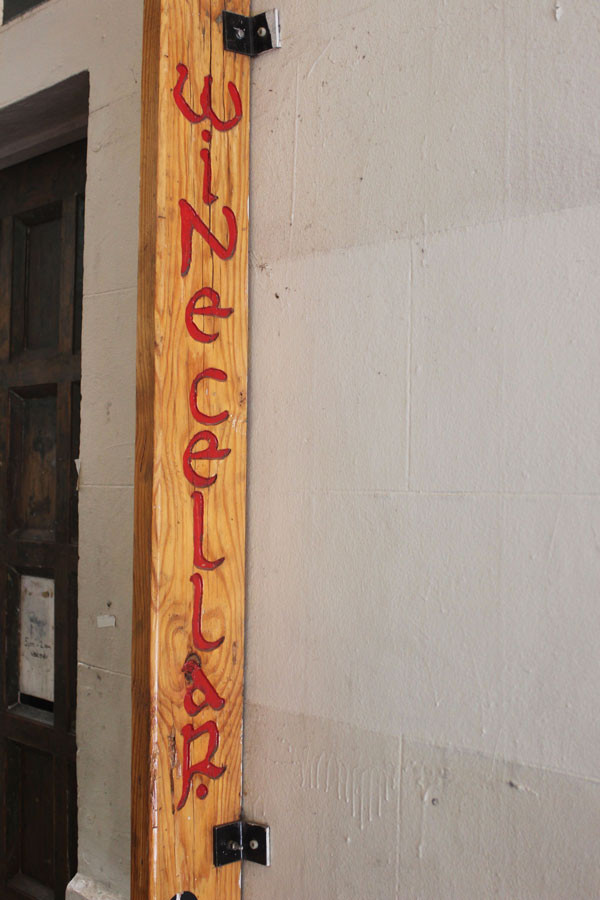 The first shows
Rohan first dipped his toes into hosting bands when he let a private function feature a band of jazz school students. He was soon approached by blues player Tom Rodwell, who wanted his two piece, Rent Party, to play in the corner just inside the bar's front door. Rodwell went on to play regularly in the venue as Storehouse. The bass player in Rent Party was sound engineer Paul Winstanley, who already had a long involvement in the local music industry. He was able to teach Rohan the basics of doing live sound and soon the Wine Cellar was putting on regular gigs.
"From there, we started getting more of the art-noise acts like Dean Roberts. Then I had the terrifying experience of having a gig by Fats White (aka Brent Hayward, formerly of Shoes This High). They were a five-piece and that was our first noise complaint. The Broken Heartbreakers were the first band to play with a full drum kit, though their drummer, Rick McShane, played very quietly. The first big shows were probably Chris Knox and Bill Direen."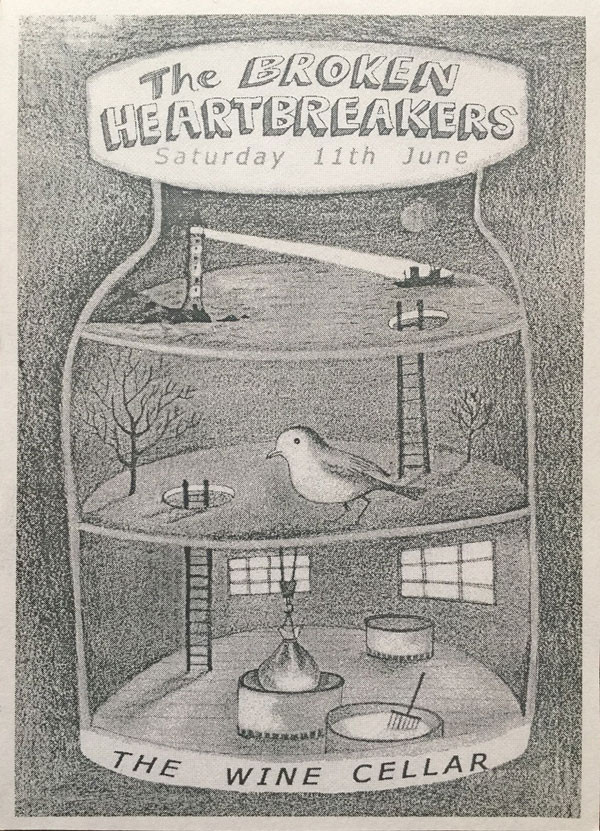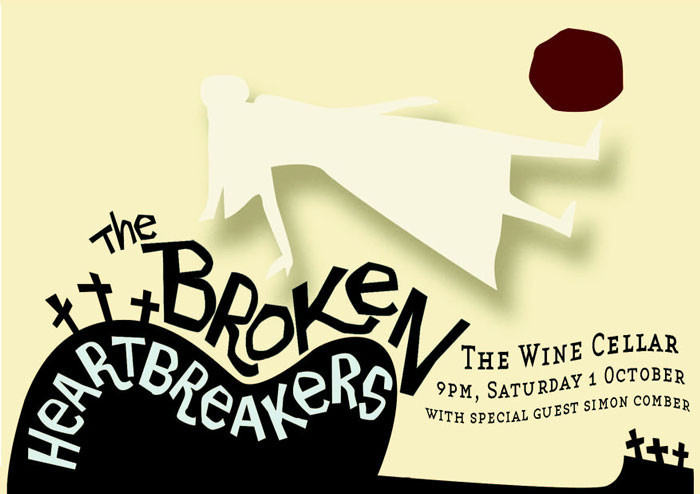 It soon became clear that there would be fewer noise problems if the musicians set up at the far end of the bar from the entrance. Rohan gradually expanded the number of gigs he did after other venues in the area shut down.
"We started very tentatively, but there was more and more pressure as things closed – especially when the Temple Bar came to an end. Matthew Crawley was doing his Kiss and Make Up Club upstairs and then he moved it to Eden's Bar, but there was never really a clash with what he was doing because I wasn't just interested in indie music. I was interested in noise and experimental music, as well as quieter stuff like indie folk, blues, and alt-country."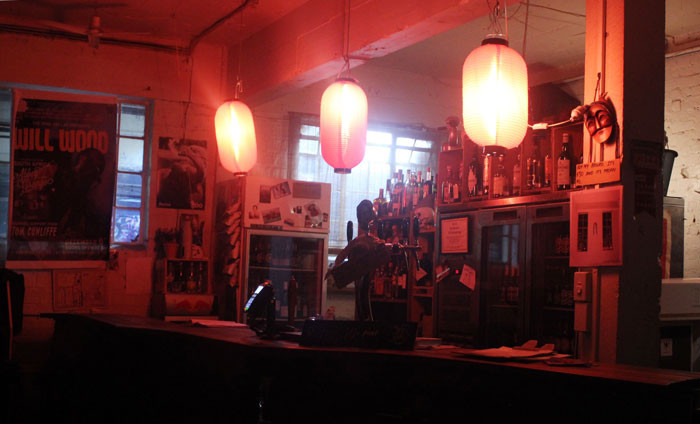 The small bar room even hosted a couple of international acts brought over by Crawley – Crooked Fingers (the singer from Archers of Loaf) and Micah P Hinson. Rohan was just as excited to host local indie legends such as Graeme Jefferies. "He did a show at the Kings Arms and not a lot of people came to it. So one of his friends organised a last minute show with me for all the people who had missed it. We packed out the Wine Cellar for a very special show with Pumice in support. It ended up being one of the last ones we did in the bar room."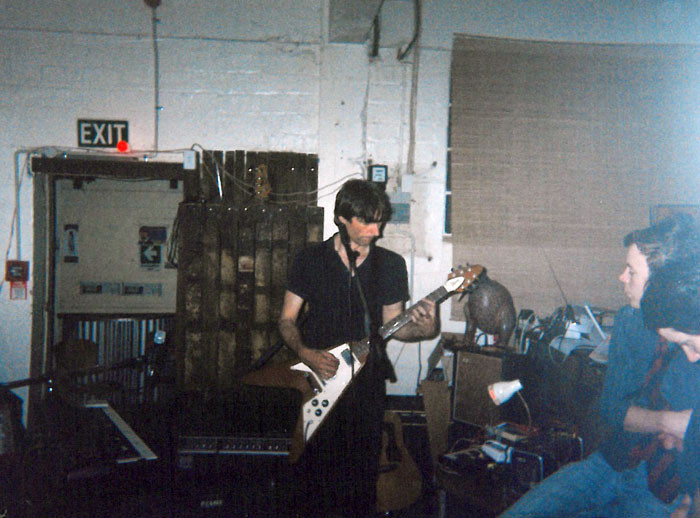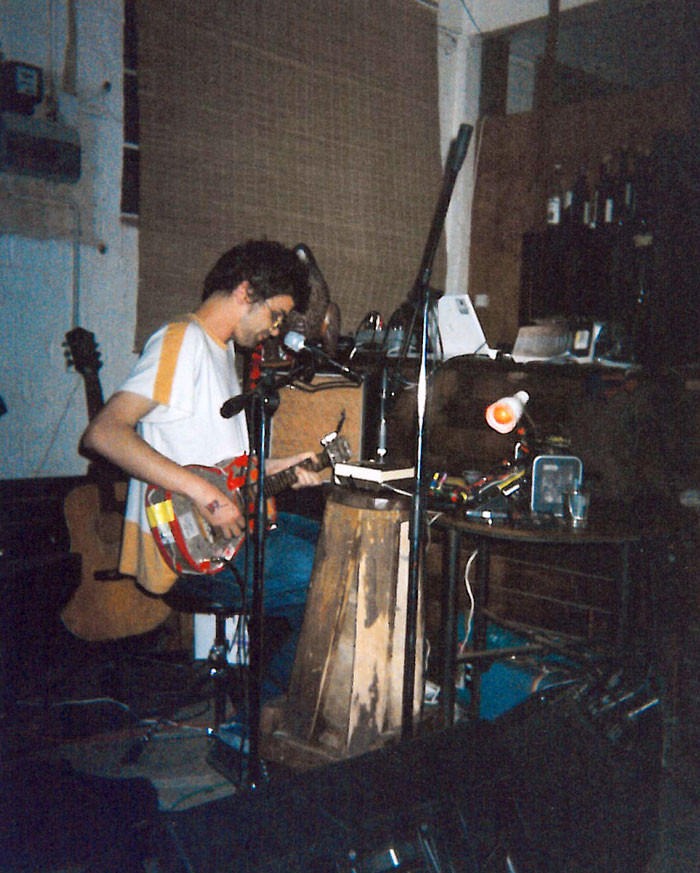 Eventually the interior of the Wine Cellar began to seem cramped and Rohan allowed larger groups to play out in the open alcove at the rear of the bar. "We always had the alleyway, but it was originally filled with air-conditioning pipes that had been removed from the dance club Calibre next door. We could use the alleyway because Calibre was pretty empty until around three in morning, when they'd be packed. So bands played under the stairs with their gear aimed toward the smoking area, but I hadn't really thought it out. It actually meant that the bands were broadcasting out into the whole of Myers Park – the sound drifted out the staircase, hit the building and bounced out into the opening above the park. Most shows didn't cause much disturbance. The Crabbs versus Teenwolf show sticks in my mind as a great one, with both bands going song for song. Then we had this American noise act called Yellow Swans and they had four bass amps and a Roland JC-120 on full. Then a month later we had the Rock and Roll Machine play and they were very loud – Fender Twins cranked all the way up. So that really began to annoy people in the neighbourhood."
The back room
To solve his noise problems, Rohan approached the owner of Calibre to see if he could sublet their back room, which had a door connecting it to the alleyway behind the Wine Cellar. This allowed the Wine Cellar to have a performance space separate from the main bar area and Rohan gradually began accumulating gear for the space – building up backline that musicians could use free of charge. When the Odeon Lounge in Mt Eden Rd closed, there was even more demand for bookings at the Wine Cellar and the venue also took over Vitamin S, a weekly musical improvisation night that mixed free jazz, noise, and experimental music, an event that continues to the current day.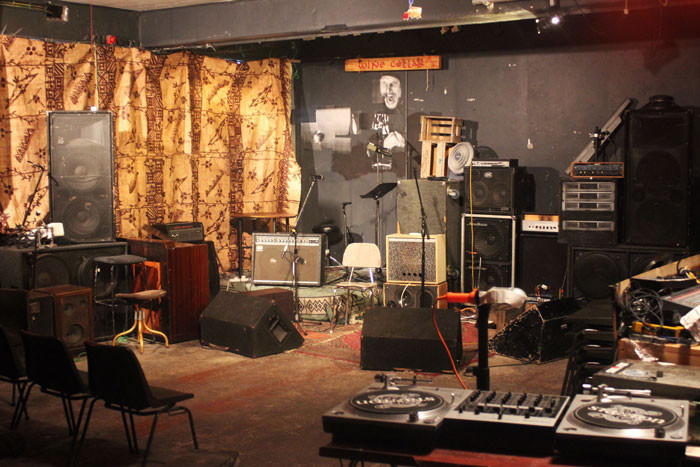 Rohan's access to the back room was disrupted when Calibre was abruptly sold. "It was bought by one of the customers – a young electrical engineer who was really into the gym and house music. The new owner thought he owned the property itself, so stopped paying rent. The first sign of trouble was when the landlord asked me to pay him directly any money for subletting the backroom. Then the landlord locked Calibre out, but they broke in and opened anyway. Then they got locked out with bailiffs who sold all their possessions. I rescued some subs owned by Oceania hire company that were about to be sold off. I hoped that I'd just be able to split the lease up so I could keep using the backroom, but the landlord didn't want to do that. Instead I ended up working with a neighbour from upstairs, Mike Taliaferro, and the two of us took over the whole of Calibre and relaunched it as Whammy Bar."
Whammy Bar
The first problem Rohan faced was that there was only limited noise separation between the two bars. He therefore arranged shows so that the Wine Cellar would host early shows, finishing around 10.30pm. The Whammy Bar shows would start only after these had finished. The new bar did have the unfortunate feature of having a pole in the middle of the stage, but most bands were happy to work around this obstacle or cram onto one side of the stage to avoid it.
At first, Rohan brought on Matthew Crawley to book shows at Whammy. Eden's Bar had long since closed and Crawley had spent the intervening years booking the Schooner Tavern. This helped draw the best bands from the local scene to the venue, although Crawley eventually left to book shows at Cassette Nine and then Golden Dawn.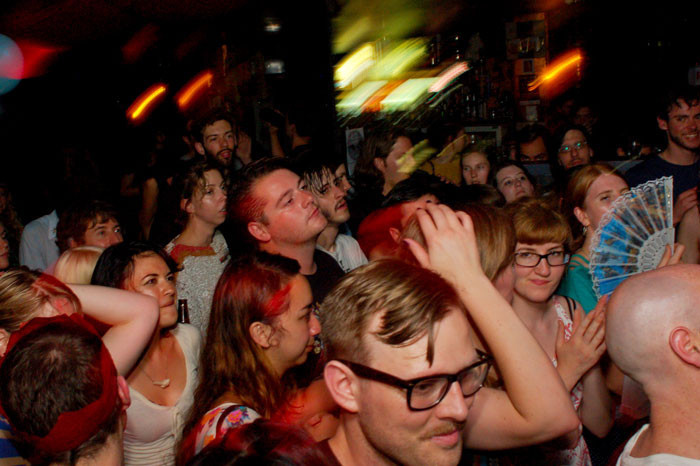 Whammy Bar had even more potential for hosting international artists, though an early show by the mash-up DJ Girl Talk ended up breaking parts of the PA. The venue went on to host Wooden Shjips, Deerhoof and Thee Oh Sees, though Rohan continued to be just as excited by the local guests. "Having The Bats play at Whammy was a personal highlight for me. Doing sound for them was amazing. Those guys were my heroes and they were so lovely to deal with as well."
Whammy Bar became a regular haunt for upcoming indie bands of the time, including Street Chant and Wilberforces, but it was so well liked that even some of the more established acts wanted to play there. The Mint Chicks booked a show on a Wednesday night during the height of their success and it was so packed that an Australian group playing at the Kings Arms on the same night had to cancel their show and beg to be added to the line-up. Betchadupa also played a packed reunion show at the venue and, on another occasion, The Datsuns appeared secretly as the Sadnuts (the letters of their name rearranged).
Rohan did find there were limits to the type of show that Whammy could hold, especially when it came to putting on a show for three overseas acts at once.
"The Melvins, High On Fire, and Kylesa were booked to play Whammy and we were dealing with the local production company, who brought in a massive PA, extended the stage, and put in crowd barriers. The Melvins and Kylesa had two drummers and High On Fire had a double-kick drum so the production company brought in six drum kits. High On Fire were contractually obliged to use Blackstar cabs and amps, while the rider for the other two bands specified Marshall stacks. Rather than ask the bands whether they were all okay to use Blackstar – which is effectively a Marshall clone – they just brought in more gear. We had to take apart our PA so they could load in their one with a desk. We had to close Wine Cellar to store all the gear – all in big road cases, so it was a mountain of gear. The night The Melvins were meant to play, the second big Canterbury earthquake happened and they were stuck in Christchurch. We had to load our PA back in so Kylesa could play their own show that night, along with the support bands. Then The Melvins played later in the week. Luckily the promoter had booked a studio upstairs that they could use as a green room, because they didn't particularly want to hang out in the basement of an old building after going through an earthquake. Though they ended up being in Japan when there was an earthquake there not long after that."
Rohan's mini-festivals
In response to the Christchurch earthquake, Rohan quickly organised a charity gig, which he ran over both venues simultaneously by opening up the passageway that runs between them. It was among a number of shows he's done for a good cause – one gig raised money for a regular customer's cat who needed an operation; he did shows to encourage people to vote and helped promoter Matthew Crawley put on a fundraising show when he fell into debt. At one point, Rohan even jokingly put on a show to raise money to repair the toilets in Whammy Bar. "In the Wine Cellar we only ever broke one toilet in 11 years, whereas in my eight years of running Whammy bar, I replaced nine of them."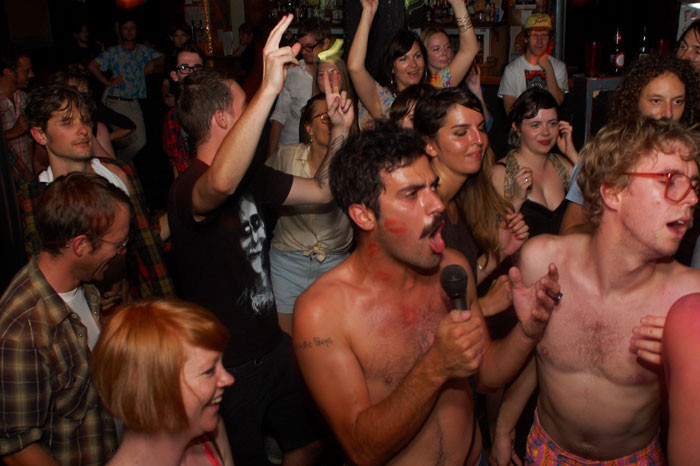 One regular event that Rohan holds simultaneously across the Wine Cellar and Whammy Bar is the Borderline Festival. "The idea of Borderline was to try to develop an audience for bands that might pop up out of Auckland and who might not be that well known here. A band that comes to my mind are Mister Sterile Assembly, a Wellington art-punk group who dress up for shows. They'd come up and play a show, but hardly anybody would be there. So I said, I'll put you on amongst a bunch of local bands and then people will see it. Borderline always tried to be eclectic with quite a few young bands and many of them have gone on to long careers – for example, God Bows To Math, who played the first Borderline after only having done a couple of shows and now they've done a few albums."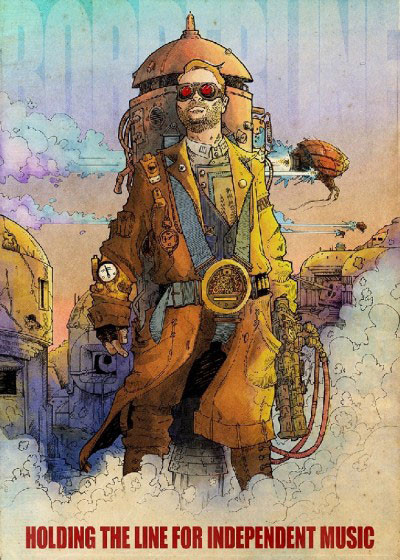 Selling Whammy Bar and the ongoing legacy of the Wine Cellar
Rohan ran both bars in tandem for eight years before finally deciding that it was a little too much work for a father of three (his partner, Taliaferro, had been an increasingly silent partner in recent years). Fortunately the bar was taken over by two people with the right skills to keep it running – gig promoter Lucy Macrae (co-owner of promotion company, Chicks That Scream, who brought over Grimes and other international tours) and sound engineer Tom Anderson (who is also the bassist in PCP Eagles and a tutor at MAINZ). Rohan has been glad to see the pair attempting to push the potential of the bar forward. "They definitely want to develop it more. They have a rental PA and it's more set up for those touring acts. It's a bit less DIY. It allows me to focus on maintaining things at the Wine Cellar and not go insane. We've built a wall to soundproof the two venues so [Wine Cellar] is no longer tied to being the early venue. Everyone in the world wants to play at 10 o'clock."
Over his time running both venues, Rohan has supported the creative scene not just by having a venue but by employing a number of musicians and artists as staff. Musicians who have worked at one of the two venues include Joe Silva from PCP Eagles, Oscar Dowling and Durham Fenwick from New Gum Sarn, Dorian Noval (who plays with Emily Edrosa), and Stan Woodhouse, who now has a successful career as a folk musician in Australia under the name Skyscraper Stan.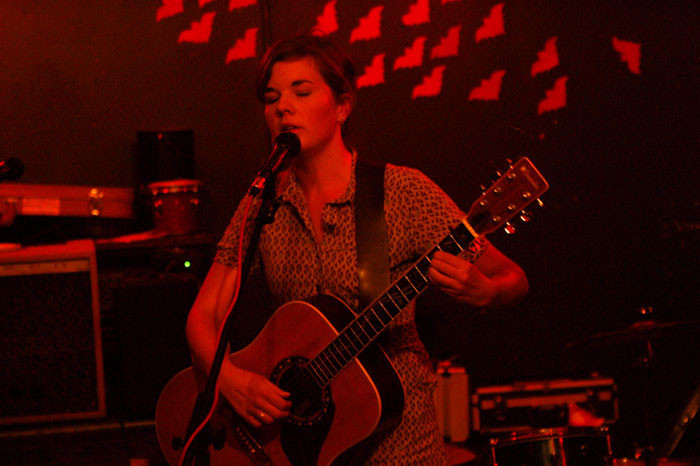 A huge number of music acts have come through the Wine Cellar and Whammy Bar while Rohan was running both venues and he admits taking great joy in watching some of them grow as artists over this time:
"It was nice seeing Steve Abel going from being this hesitant solo artist through to confidently running this amazing band that had Geoff Maddock [Goldenhorse] playing guitar, Milan Borich [Pluto] on drums and Gareth Thomas [Goodshirt] on accordion. Or seeing Sam Prebble develop his song cycles and story-telling aspects between songs to the point where he created his big Antarctic explorer song-cycle that he then toured and did fringe festival things with. Holly's trajectory with Tiny Ruins was also great to watch. I can't claim any ownership of that, but it did make me happy to watch. She played some early shows while she was still living in Wellington. Then at one of the Borderline shows, I got her and Djeisan Suskov to play together to do a combined show of Tiny Ruins and Cool Rainbows tracks. That was the first show where Holly played with Cass Basil and Alex Freer [Artisan Guns]. Her first album release was a few back-to-back nights in the Wine Cellar. Then the second album release involved me going to Crystal Palace to do sound for a packed house of 600 people. Watching musicians develop like that is really special, though I end up getting a wrench now when some of them are too big to really play shows at the Wine Cellar because there'd be too many people."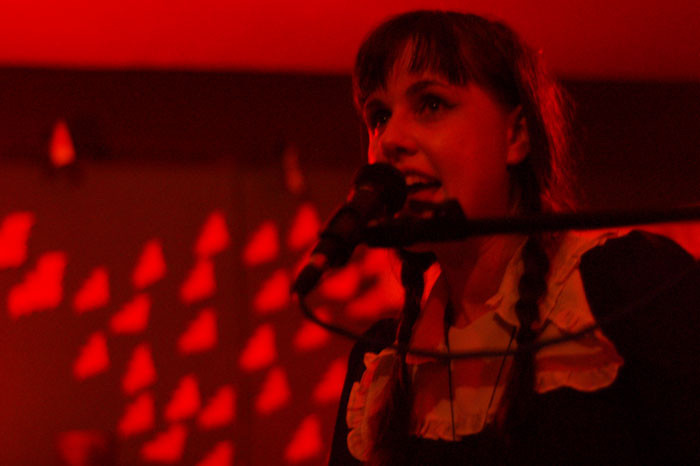 A number of the bands that came through the Wine Cellar and Whammy Bar almost seemed to create scenes unto themselves. Rohan picks out Lucy Stewart and members of her family as being some of the most regular performers – over the years, she has played in the Vietnam War, Las Tetas and The Drab Doo-Riffs, as well as helping run the Country Club events that took place at the venue. Another person you'll often see onstage at one of the two bars is Andrew Tolley (from Kato Records), who has appeared under a number of guises: playing solo as Mr Slackjaw or in the bands Smokin Daggers, Blood Bags, and The Bloody Souls (plus he's booked plenty of other garage rock bands for shows over the years). Rohan has also built up connections with some out-of-town scenes, like the Lyttelton acts that formed around The Eastern (Delaney Davison, Marlon Williams, etc) and those released by Dylan Thomas Herkes' garage rock label, Stink Magnetic (Tape Wolf, The Damned Evangelist, etc).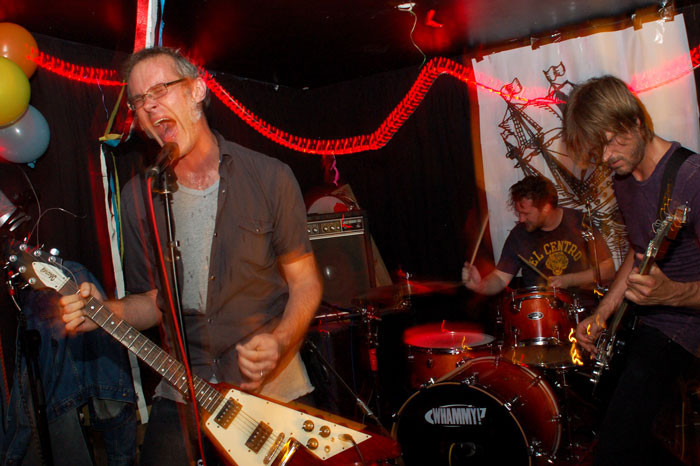 Rohan's work is never done
Now that he is down to just one bar, Rohan also hopes to have more time to devote to writing, recording and releasing music. Both his venues have also doubled as recording spaces over the years, starting with the first recording at the Wine Cellar, by Rohan's former group Golden Krone, a duo with his flatmate, Andrew Scott. His knowledge of sound recording grew through this process and he has now recorded a number of local bands including Dad Jokes, Graham Panther, The Broken Heartbreakers, Evil Twins, and Girls Pissing On Girls Pissing, a return to his love of goth music. Rohan also mastered and helped press on vinyl New Gum Sarn's debut recorded by Sam Hamilton (a former flatmate, artist & occasional wine cellar glassy). He also records noise music as ¡Recuerde! solo and in the duo Toy Triptech. Lately he's taken an interest in some local music scenes that haven't been well documented. In particular, he's been trying to encourage Greg Locke of Orange Recordings to digitise and reissue his material since his releases were mostly short run cassette tape runs (the label put out a lot of indie music from Hamilton in the 90s, including music by Greg Locke himself, The Trons and currently The Hollow Grinders).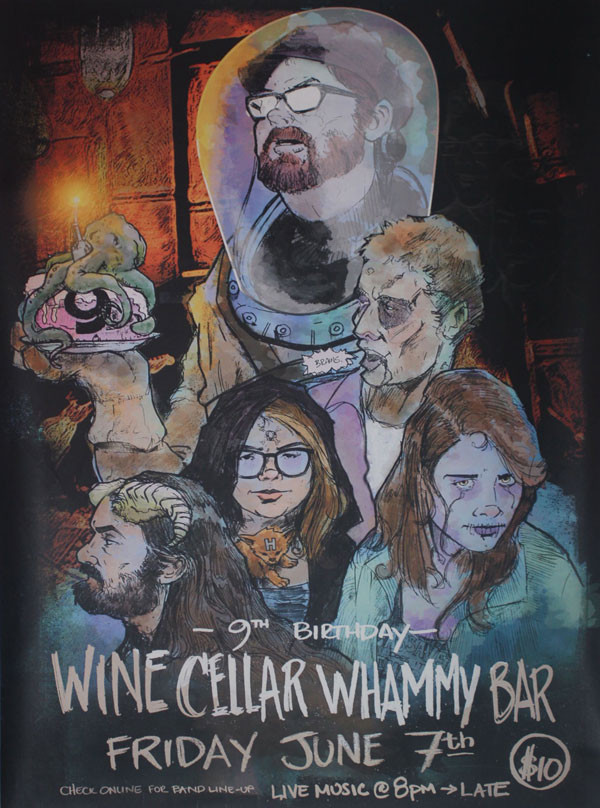 Even outside of the musical sphere, Rohan tends to keep busy, especially with three children and a budding career in local politics (he ran for a place on the Eden-Albert Local Board in 2013). Even with all this going on, if you head down to St Kevin's Arcade at 10pm on a weekend night then you're still likely to find Rohan behind the sound desk either at Wine Cellar or Whammy. The venues that he started may have become institutions in the local scene, but so has the man himself and long may his good work continue.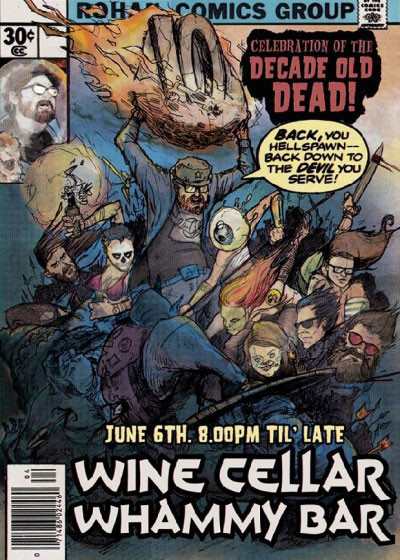 Links
Radio NZ - Stages: Wine Cellar
Live music's fight to survive Covid-19, 2020
www.facebook.com/WineCellarStKevins
www.facebook.com/thewhammybar
All photos by Gareth Shute, unless otherwise noted.