Like some species of native bird, the extinction of the Christchurch record shop – known as "record bars" in the 1960s and 70s and then "record and cassette bars" in the 80s – has been a gradual one. It's a lamentable trend not unique to the Garden City.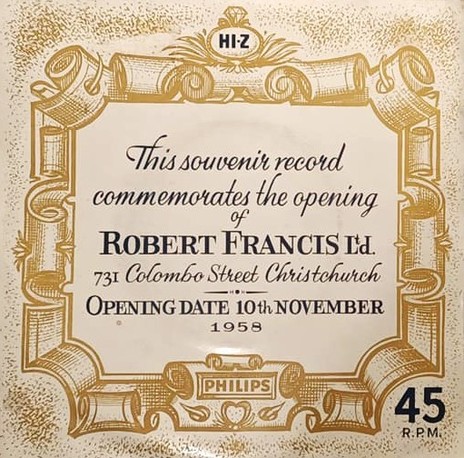 This micro-extinction process over the past two decades for this city has six main root causes: record companies putting all their eggs in the basket of compact discs in the early 80s, illegal and legal downloading of music including free-to-listen platforms like Spotify, punters having the ability to access the same piece of vinyl from overseas and import it free of local GST, dominance of retail giants like The Warehouse ... and last but not least, don't forget the earthquake. Record shops need to house themselves and central city brick-and-mortar buildings were largely destroyed on 22 February 2011 when the Christchurch Earthquake struck.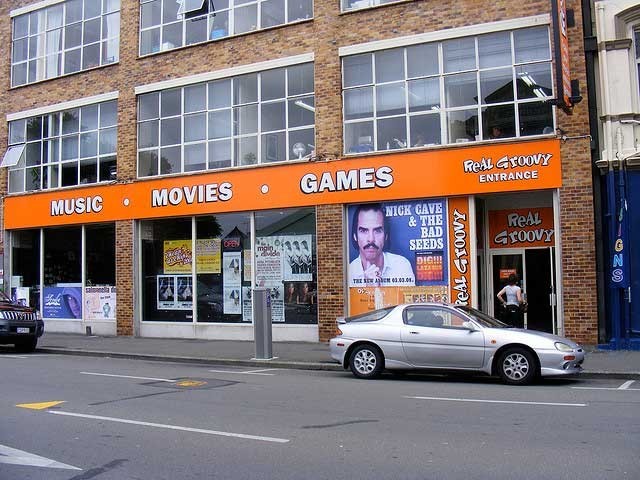 In post-earthquake Christchurch the number of independent record shops sat at a precarious five: Galaxy Records, Penny Lane, Selwyn Street, Radar, and Lyttelton's Evil Genius, which opened just a week before the quake.
In 2020 it sits at just three: Penny Lane, Ride on Super Sound (high up on the top of Smash Palace), and the AV Club in New Regent Street.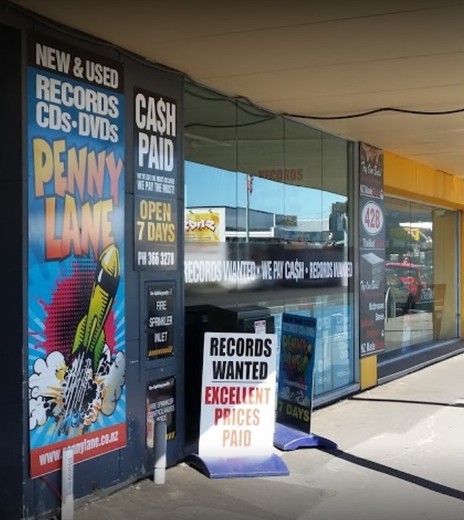 Christchurch is not alone in this gradual decline between the heyday of record shops in the mid-80s to where we are today in 2020. The advent of file-sharing, YouTube and digital access also spelled the death of many an overseas independent record shop, as has the effect of the "big box" retailers' ability to secure a major chunk of the Top 20 sellers at prices the smaller retailers simply couldn't compete with. In 2008 approximately one in four independent music retailers in the United Kingdom closed (99% of the Top 20 singles in the UK are now downloaded) The first 10 years of this century saw 7000 US record shops biting the dust.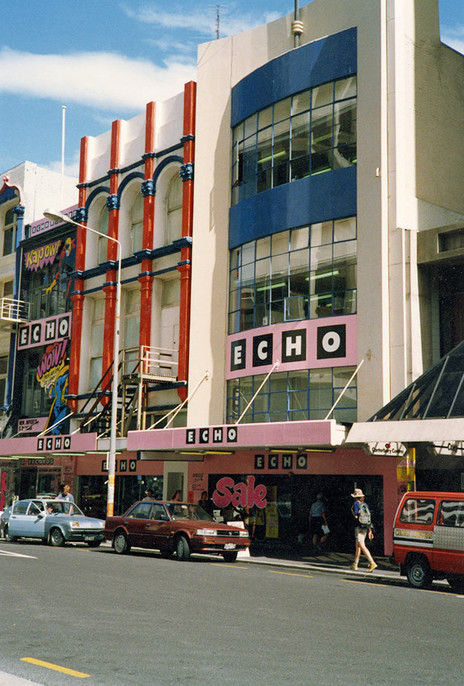 Until 2014 the figures in New Zealand were similarly rather stark. In 2003 recorded music sales were running at around $120 million per annum, but by 2014 had dropped dramatically to $80 million. The following year things turned around somewhat for the recording industry. Sales increased to $86 million, in no small part due to the sale of physical products. Vinyl was back in vogue, raking in the dosh a few thousand MP3s would be required to amass.
It wasn't always this way of course. For the retailers that could truly be called record shops, there were far happier times, in town and around the suburbs. At one stage Christchurch had record shops in abundance.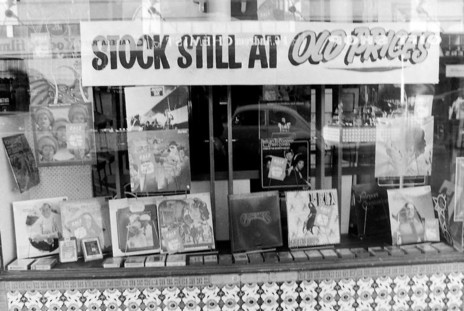 This was matched by an equally vibrant pub music scene. Link at the Blenheim Road, Friar Tuck, The Newz (Bon Marche) at the Aranui, Splash Alley at the Hillsborough, The Narcs at the Adams Apple Night Club, the Gladstone Hotel, etc. Overall, the Christchurch music scene from 1970 to 1990 was unquestionably a big part of life, irrespective of which musical genre you were into.
Often the only place you could listen to that song you had read about in the music press, heard on the radio, seen on Ready to Roll or on stage at a pub, was via a local retailer.
There was a big enough market in Christchurch for the established department stores like Farmers, DIC, Beaths, and Haywrights to have their own record departments. To give you an idea of their scope, in 1975 Haywrights had record departments operating out of Gloucester St, Northlands, Upper Riccarton and Sydenham.
Similarly, the Christchurch hi-fi shops (1960-1985) all dabbled in records to some degree. Sedley Wells, Amalgamated Tele-Hire, Milligans Radio, Ashley Keith, Hi-Fi House, Ritchies Radio, and even Wigram Radios – they all had records for sale.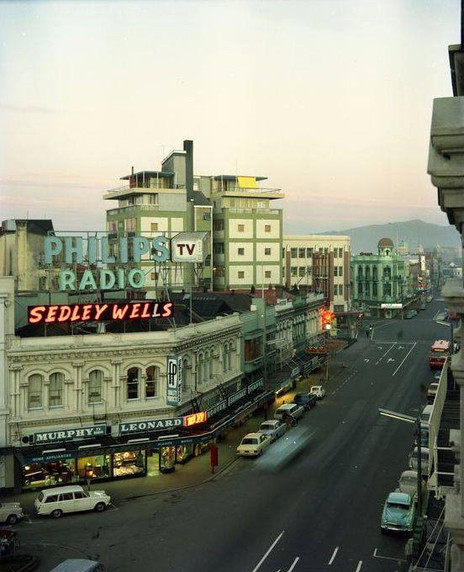 Not to be outdone, Alan Steel Radio and TV (Kaiapoi), Conway Book and Toys (Rangiora), Ace Cycle & TV (Kaiapoi), The Book Shop (Christchurch Arts Centre), Video Inn (Christchurch), Borders Bookshops, and Rolls Appliances (Christchurch) all had a crack at compact discs and/or records.
New Zealand's godfather of music retailing, Begg's, offered classical and jazz records alongside pianos and guitars (at 156 High Street then 463 Colombo Street). In 1971 they operated branches in Invercargill, Dunedin, Oamaru, Timaru, Nelson and Auckland. They were the only nationwide record/music retailer, and their head office was in Christchurch.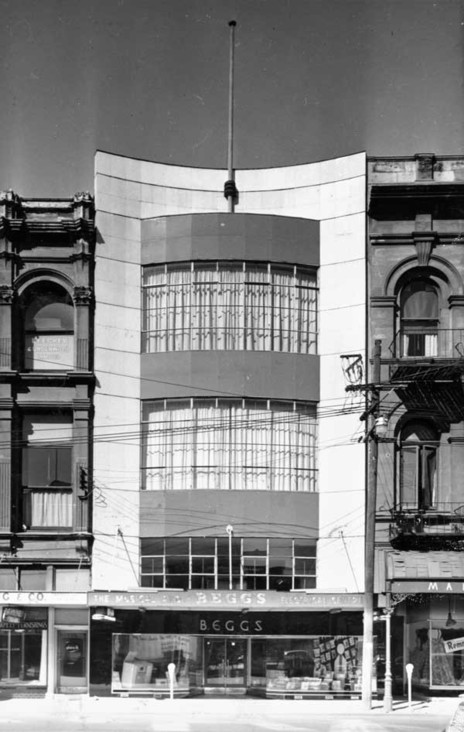 At the height of physical sales during the late 1980s to mid-90s, when compact discs were the main product, every respectable Christchurch shopping mall had its own CD store. By this time the majority of Christchurch music retailers had dropped any pretence of being a record shop. The new entrants promoted themselves as compact disc stores.
Music Connection (Barrington Mall), Noel Leeming and the CD Store (Riccarton Mall), Pop Musik (Barrington Mall), Record Room (South City Centre), Downtown Video and Records (Sydenham Mall), Trax Music and Sound Scene (Linwood Mall), Village Mall (Avonhead Mall) – those pesky seven days a week shopping malls were where it was at for consumers.
New Brighton was especially blessed. In 1987 three shops operated within 200 metres of each other in the New Brighton mall. Soundwave, EMI and Record World all basked in the easterly wind.
At the same time, home-grown dedicated record shops such as the Record Factory, Echo, Soundwaves, and Round-about Records expanded from their original flagship shops, to have branches all over Christchurch. In 1985 the Record Factory could boast four local outlets. Electric City had a similar number in 1996.
The list of Christchurch record shops during the years 1960 to 2000 is quite extensive. Many buildings they were in are now destroyed: a prime example is Real Groovy on Tuam Street. After being rendered "dangerous for occupation" following the 2011 quake, the empty, ruined building they occupied at 179 Tuam Street suffered a fire in 2016.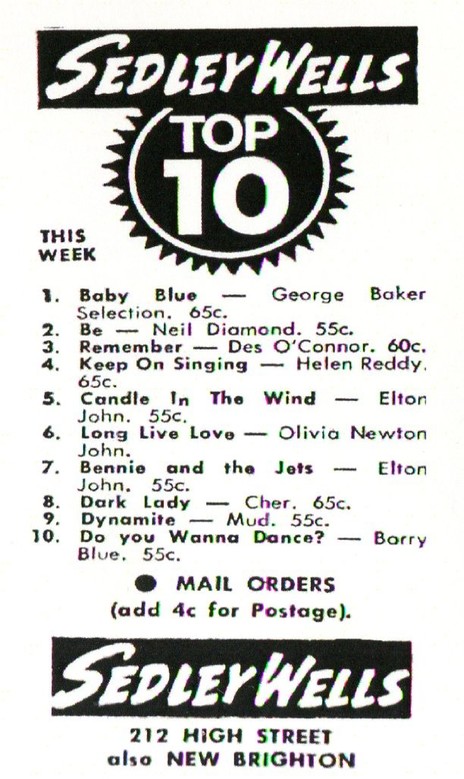 --
Onwards to the list of shops, as best as I can ascertain ...
Arcade Music Shop (McKenzie and Willis Arcade, 120 Hereford): Around for at least the entire 70s.
Aquarius (126 Cashel Street): Their age (pun intended) was the beginning of 70s.
Bateman Records (Oram Ave, New Brighton): Starting from their original shop in Brighton in the mid-60s, it became Spins and Needles. They moved to Brighton Mall in 1985 and also had a shop called Batemans Audio at 248 High Street.
Begg's Music & Sound Specialists (603 Colombo Street): See above.
Bob's Record Shop (378 Worcester Street): Around for a couple of years in the early 80s.
Brashs (76A Seaview, New Brighton, and 107 Cashel Street): In their day Brashs were the Australasian equivalent of JB Hi-Fi. At the start of the 90s they ventured into the New Zealand market by purchasing HMV. As far as I can ascertain their two Christchurch stores only lasted two years, 1991-1992. The chain collapsed in Australia in 1995.
Canterbury Music Centre (cnr Cashel and High): Mostly second-hand as well as comics, etc, in the mid-90s.
CD Central (498B Colombo Street): Arrived circa 1996; blink and they were gone.
CD Store: Part of a nationwide franchise, in 1996 they had a shop on the corner of Cashel & Colombo Streets as well as one in Riccarton Mall. Then it expanded (see below, also Marbeck's and Planet Jack).
Central City Records: refer to Rockabilly, below.
Compact (105 Riccarton Road): Came and went in the late 80s.
Cotters (158 High Street): The grandaddy of all record shops in Christchurch. Yes, we are talking about the same company that still today sells and repairs household appliances. They had a city branch, and a handful of outlets in Christchurch selling records in the early 60s.
Discount Records (110 Gloucester St): Refer to Soundwaves, below.
Cyclops Records (170 High Street): Was alive in 1991.
Dizzy Limits (High Street): Tim there, who went on to work at Galaxy, dabbled in music as well as clothing, c. 1991
Echo Records (High Street and other locations): In 1988 Echo had three shops: 239 High, 386 Colombo and 18 New Regent Street. On High Street the stores offered records and video at 243, compact discs at 239 (compact discs), and second hand at 237. By 1995 Colombo and New Regent had closed but they had a branch in Barrington Park Mall. Taken over by Real Groovy.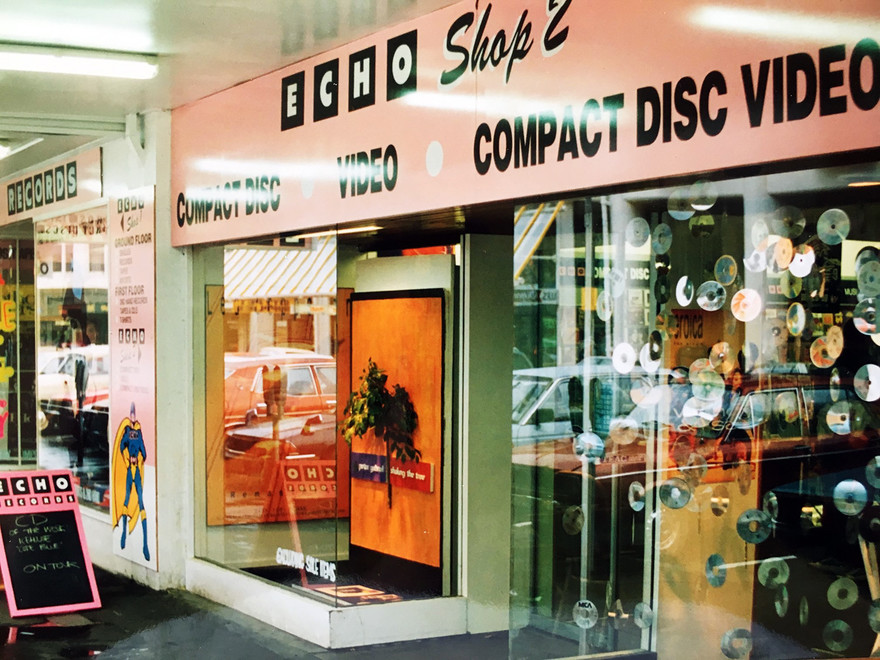 Electric City Music aka ECM (107 Cashel Street, Riccarton Mall, Northlands and New Brighton): Refer to HMV, below.
EMI (731 Colombo Street, and other locations): One of the first genuine dedicated record shops in Christchurch. The manager in the late 60s was Patricia Columbus, sister of Ray Columbus; among her staff was Lea Shepherd, sister of Roger Shepherd. Roy Montgomery (Pin Group/Shallows etc.) was also an employee. The shop was once tagged with the words "Roy Division" a reference to The Pin Group's moody sound, à la Joy Division and its singer/guitarist. Another musician behind the counter at EMI was Mike "Johnny Velox" (and The Vauxhalls) They had a second shop at 129 Cashel Street in the mid 70s, which also housed the World Record Club run by EMI (NZ).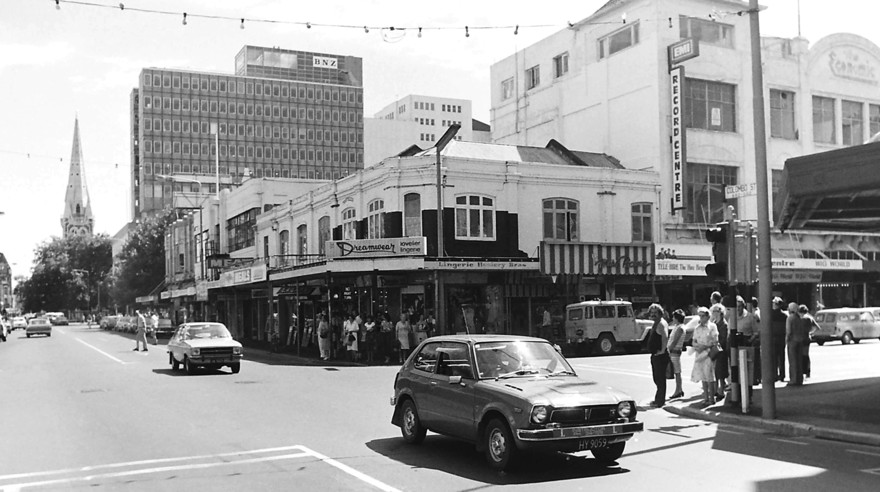 Galaxy Records (Gloucester Arcade, then High Street, then Asaph Street): Started in 1987 by Nick Lorite who had something to do with Rhapsody in Wellington in the 1990s. Nick basically re-branded the Record Joynt. Nick sold to Tony Green who was drummer for The Haemogoblins. Dave Imlay took over from him in 1993. Dave closed the shop in August 2018 and in its place was another shop specialising in vinyl called "Ride on Super Sound" that shifted to Smash Palace.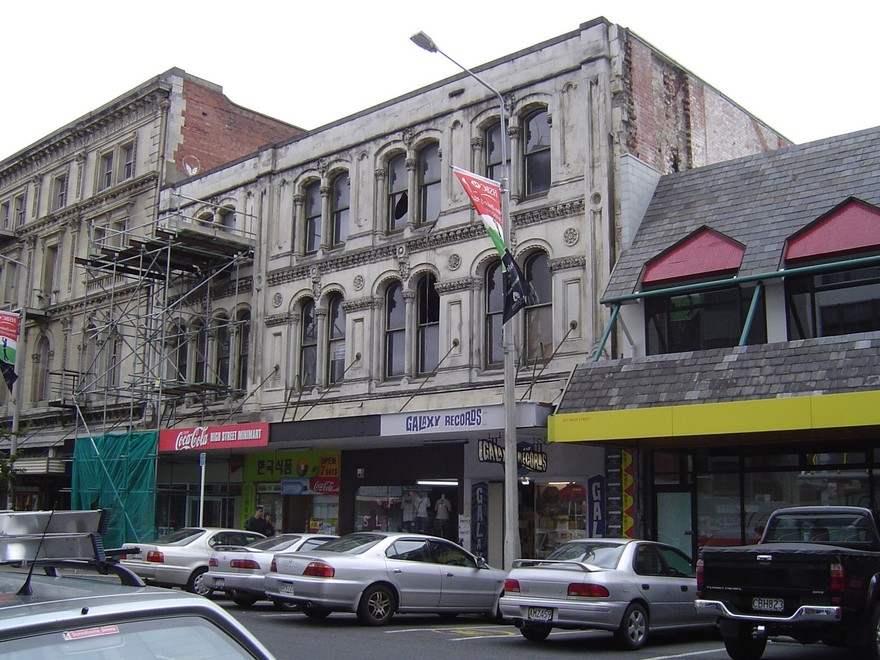 Ganda's Record and Music Centre (391 Main South Road, Hornby): Started in early 80s. The owner went on to become a city councillor.

Generation X (Manchester Street): Upstairs from Manchester St, around the 207 area, run by Bev Greene (aka Nova Technova) and Don Gone (of the HiTone Destroyers) in the 1990s. In his AudioCulture piece on the Kato Records label, Nich Cunningham describes "a seemingly endless plethora of primordial bands" emerging in the Christchurch underground during the mid-90s. "The scene found its epicentre in the warehouse flat/venue Hex Central and local record store Generation X."
Golden Disc Record Bar (84A Hereford Street and 380 Worchester Street): Once had two shops in the mid-80s.
Grunt Records (800 Colombo): Part record shop, part T-shirt shop, run by Bruce Rae and wife Karen in the late 80s. The in-place for Christchurch metallers. Watch an interview with Bruce Rae here.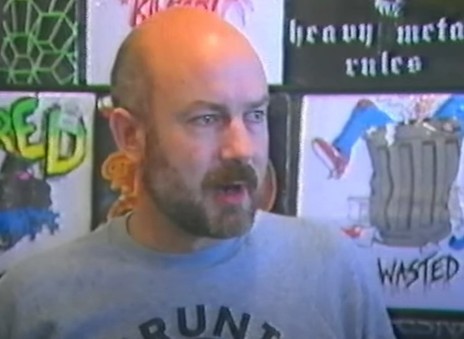 Hi-Fi Records (6 New Regent Street): Around in the mid 70s, better known later on as Hi-Fi House.
Hootin' Records (45 New Brighton Mall): Refer to Record World, below.
Hornby Records (Hornby Mall): In the mall for over 20 years beginning in the late 70s.
Lawtons Books and Records (Church Corner Mall): About in the 80s.
Marconi's (Bush Inn Centre and New Brighton Mall): Combined music and videos/DVD's in mid to late 90s.
Millers Plaza Record Centre (163 Tuam Street): Short-lived shop in the mid-70s.
Mikes Place (McKenzie and Willis Arcade): Run by Mike McNabb for at least a decade starting in the mid-70s. Note: In the 1960s, McKenzie and Willis were major players in what was called "recordings and gramophones".
The Mousetrap (43 Bealey Ave): Better known as Mousetrap Records, the Carlton corner shop was run by John Ford for over 20 years – approximately 1970-1996 – and specialised in second-hand. Final location was 568 Barbadoes Street. The end of the record meant the end of his business, which was one of the longest lasting. Fab shop(s), sadly missed.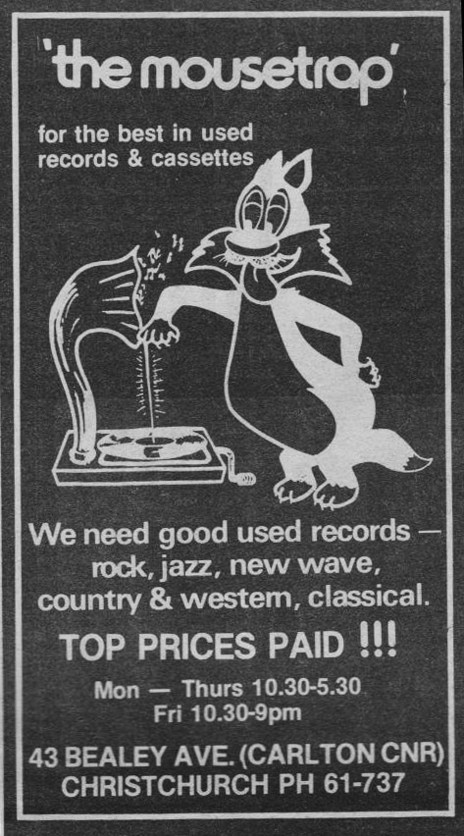 The Music Box (83 Cathedral Square): One of the original record bars started in the mid-60s and lasted in the Square for around 15 years. The Music Box was where I purchased my first record, Deep Purple in Rock, for the princely sum of $6.50. The year was 1971 – and yes, I still have it.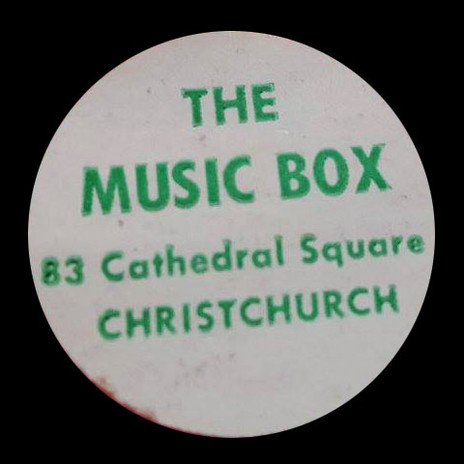 Music Connection: Lasted a few years in the Barrington Mall (approx. 1992).
Palladium Records (232 Manchester Street): Around in the late 80s.
Planet Records: Shades Arcade in mid-80s.
Pop Muzik: Located in the Barrington Mall in 1992.
Radar Records (85 Cashel Street Mall): Started in 1984 by Ross Middlemiss and Brian Reidy, who became another casualty of the 22 February 2011 quake. It was a mighty fine institution.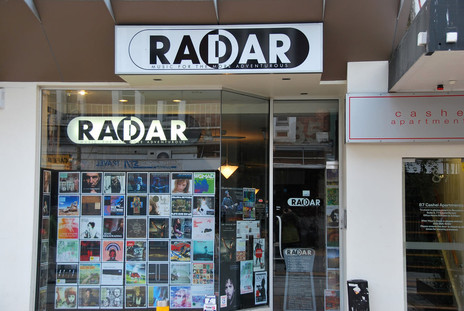 Real Groovy (High St then Tuam): Had ambitions to conquer New Zealand. Sadly it all ended in tears. Both Christchurch and Wellington branches have now closed. Paul Huggins from Christchurch now runs Rough Peel Records in Wellington; the Auckland store is still operating. Once the biggest show in town – until 22 February 2011.
The Record Bin (110 Gloucester St): Trading for a few years in the late 70s.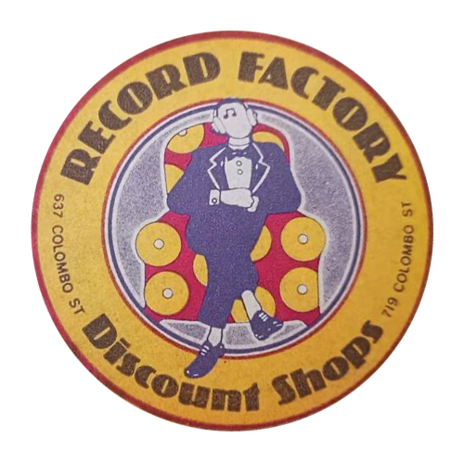 Record Factory (637 Colombo Street): Opened in 1973. In their mid-80s heyday they had four shops: 637 and 719 Colombo, 103 Riccarton Road, and 79 New Brighton Mall (Flying Nun founder Roger Shepherd began working part-time at the 637 Colombo shop in late 1976). The second Record Factory shop to open was in The Plaza Arcade, managed at one stage by Del Richards, who went on to HMV, EMI and Sounds Music. He passed away in 2016. I remember venturing by bus to The Record Factory in 1977 where I grabbed the autographs of the original line-up of Split Enz promoting their album Second Thoughts. By then, the price of an album had climbed to $7.99 during an era when records were considered a luxury item at the time and taxed at 40% duty.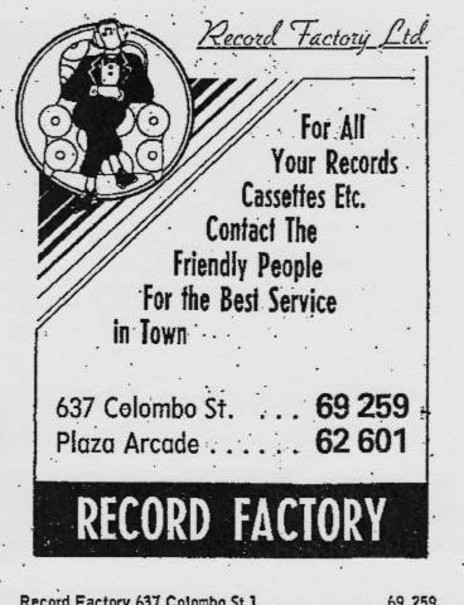 The Record Joynt: In the Star-Sun building by Savoy Theatre in Cathedral Square, in what became Atlantis Market, which opened 27 March 1976 – much to the delight of local hippies. Operated after that, alongside Atlantis, from the Gas Building for approximately a decade, starting mid-1976 until 1987 when the owner Brett Heaney sold out to Nick Lorite, who rebranded the place Galaxy.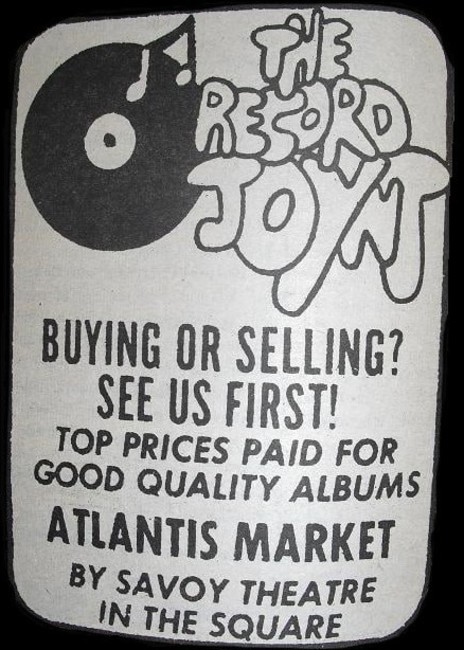 The Record Room (114 Cashel Street, 698 Gloucester Street, South City Centre): Started and manned for a long time – from 1969 till 2005 – by Rod Mitchell. One of the pioneering record shops in Christchurch, specialising in classical and jazz. They opened in the early 60s from a shop at 123 Cashel then moved to Gloucester and finally to Colombo.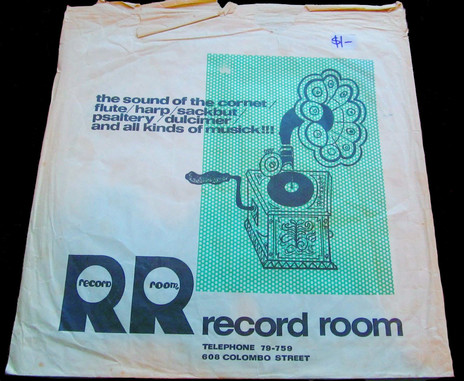 Record World New Brighton (45 New Brighton Mall): Started in the mid 80s, it became Hootin'.
Renaissance Records (236 High Street): On the scene in the mid 70s.
Rhapsody Records (208 Fendalton Road): Had a lifespan of a few years in the mid-70s selling second-hand. I still have my copy of Pink Floyd's Meddle I bought from there.
Riverside Traders (50 Oxford Tce, near Durham): Opened in 1975. Definitely had Christchurch's largest selection of second-hand vinyl at one point. This was the first store of Darryl Calcott (of Echo fame). He started Riverside with Bernie McLean, Richard Sinke and Lester Todd, who went on to purchase the Dux De Lux in 1980.
Round-about Records (Papanui): Opened in Papanui, 1977, and run in its entirety by Paul Gallagher. It moved around via Northlands and Merivale and back to Papanui. There were two shops operating at one point. In 2004 Paul pulled the pin after 27 years. He is still selling a few CDs out of a tourist shop in Akaroa.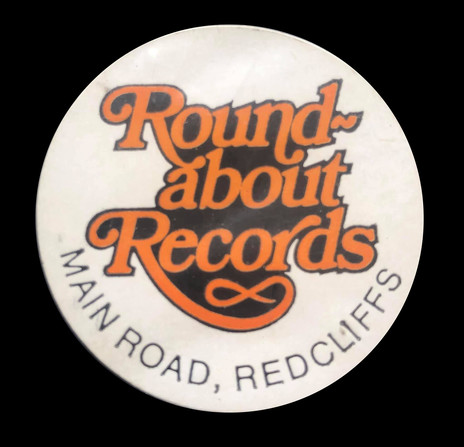 Rhythmic Records (Kaiapoi): Operated on Williams Street in the mid to late 80s.
Rockabilly Records (227 High Street, corner Lichfield and High): In existence for some years in the early 90s, starting in Shades Arcade. Tim Shaw was the guy there.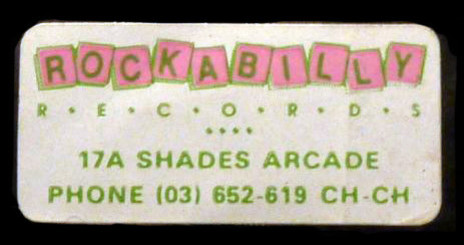 Selwyn Street Traders (Selwyn Street): A renowned Sydenham institution, on the scene for over 25 years, run by Wayne Pester whose stock of 1950s and 60s rock'n'roll singles were a magnet for jukebox owners. The building went kaput in the 2011 earthquake and there the story ends.
Sounds (Cashel Street etc): Nationwide, mainstream chain of the 1990s and early 2000s; for a while all the major malls had both a CD Store and a Sounds store. Christchurch had them in Northlands, Riccarton, City, South City, Dressmart, at least, then crashed and burned in 2009 (before it was cool). Refer to Brashs, above.
Soundwaves ("The Barn" New Brighton, Merivale Mall): Opened in 1978 in the Brighton Mall, which at the time was the only place you could shop on a Saturday. They had a branch in Merivale Mall and a separate shop called Discount Records in the city which sold second-hand as well as new. The owner was Peter Sheppard, who is now dead; his wife Sally lives in Westport. Many of the Sheppard family were involved with the day-to-day running of the three shops. As far as I can tell Merivale was the last to close.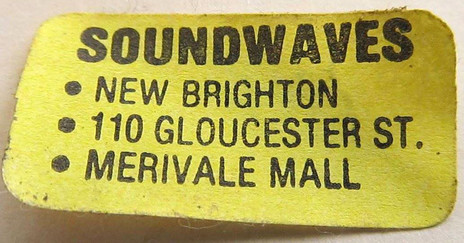 Sound Scene: Linwood Mall in the mid 90s.
Soundz Great: New Brighton Mall, mid to late 90s.
Spins and Needles: (New Brighton Mall) Refer to Batemans Records, above..
Tandys (High Street): Wellington-based retailer with shops throughout New Zealand. Lasted about five years from around 1995.
Touch Tunes: 46 Coleridge Street in the mid 90s.
Trak-Atak: The Surfside Mall in New Brighton, 1994. Gone by the following year.
Trax Music (Linwood Mall): Around for ages.
University Book Shop Records Run by Tony Peake who died in South Australia in 2010. One of the first shops to champion alternative and dance music, and import directly. Later Steve Birss, who was in the bands Throw and Dolphin, and worked at Echo and Penny Lane, took over Tony's role at UBS. Robert McGlaughlin also worked there for a good many years and Mike Williams (Johnny Velox of The Vauxhalls) worked alongside Tony in the late 70s. I can recall purchasing The Damned's first album from Tony Peake upstairs at The University Book Shop. It came out of a box on the counter temptingly labelled "Imports". When imports were a big thing.
Uptown Sound (376 Riccarton Road): Church Corner, mid 90s.
Village Music (Avonhead Mall): Came and went in the 90s.
World Record International (698 Colombo Street and 129 Cashel Street): 129 was a record shop of some kind for ages.
--
And no article of this nature would be complete without mentioning the record shops that have been and gone or – in the case of Penny Lane – survived the mass extinction since the turn of the century:
Asylum Records (Lichfield Street): Dance music shop approx. 2006-2008
Bunker Records (Basement on Lichfield Street same as Constant): Located next to Licker Lounge, the appropriately named dance music specialists were around for a couple of years from approximately 2000.
The CD Stores (every major shopping centre): Began as a single store in Christchurch, opened by Neil Stott in November 1990 at Big Fresh Shopping Centre. One of the leading specialist stores when it launched and, with Radar, a leading classical store. Its second branch, at the Triangle Centre on Colombo Street, was the biggest in Christchurch, with an instore café. Bic Runga once worked in their Triangle Centre Store. Other branches in Riccarton Mall, South City, The Palms, Dressmart Hornby, Northlands, Merivale, Christchurch Airport, and Barrington. See also Planet Jack (a sub-brand) and Marbecks. In the early 2000s, with Napster and other illegal downloading affecting sales, the emergence of the DVD was a temporary saviour, so the chain was re-named The CD & DVD Store.
Constant Force Records (High Street, and before that in what was literally a basement bunker at 72 Lichfield Street): Trance and dance music specialists, one door down from Galaxy. Started 1999 and closed 2004. Ben now lives in Australia and is into high finance.
Lyttelton Records (650 Ferry Road): Combined gig venue, coffee, vinyl and great donuts, 2018-2019.
Marbecks (Franchises in Barrington, Merivale, Riccarton, Triangle Centre, Eastgate, Northlands, Palms, and Merivale, as well as outlets in the domestic and international terminals): A rebranding of the nationwide CD Store, using the name of the legendary Marbecks store in Auckland. It came into town all guns blazing around 2010, opening no less than 10 shops. Eighteen months later they were down to three and it got whittled down to just Riccarton Mall. Once a bastion of alternative music in New Zealand, at one stage the proud parents of the most wondrous record shop in the land. Now left battling it out with The Warehouse for their share of the Lady Gaga and Six60 sales. Brings a tear to one's eyes.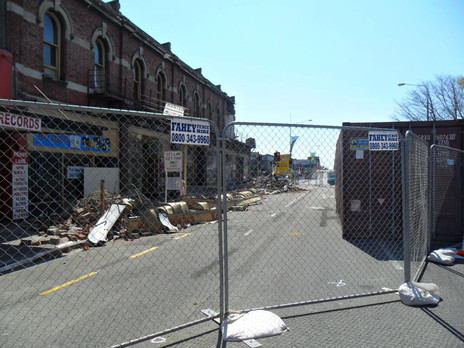 Penny Lane (463 Colombo St): This store was wrecked in the quake, and it operated out of Eastgate Mall & Riccarton Road at one point. Now at 430 Colombo Street, the store is flourishing, and has rapidly grown into a local institution and seems to go from strength to strength. One of only three last-men-standing for vinyl addicts and local band promotion. A lot rides on their shoulders. Luckily, they are broad ones.
Planet Jack: A sub-brand of The CD Store chain, to appeal to the youth market in the early 2000s. Planet Jack had shops in Dressmart Hornby and Riccarton Mall as well as a kiosk at Christchurch Airport.
Static Records (Poplar Lane): Ran from 2005 till 2007. Possibly morphed into Spin (below).
Spin Records (Poplar Lane): Dance/DJ records outfit about for a couple of years, around 2007.
--
Thanks to: Christchurch Library, Christchurch Press, Scott Koorey, Kevin Hill, and the Facebook group New Zealand Record Stores That Are No More. This page is an adaptation of Paul Gilbert's "The Sad Demise of the Christchurch Record Shop" at The Nostalgia Black Hole. Any stores not mentioned, please email the details to: editor@audioculture.co.nz