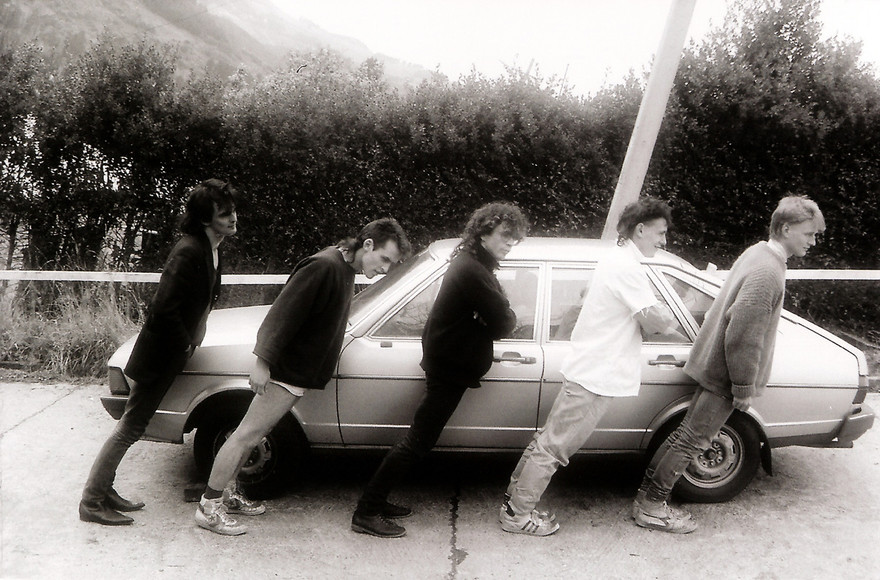 By the mid-eighties the influence of the first generation of Dunedin Sound bands was waning. The Stones and The Clean were gone and The Chills and Straitjacket Fits were in Auckland. Yet Dunedin's live entertainment scene was firing on all cylinders with lots of bands, heaps of venues and good crowds for local acts. Many of the bands at this time were inspired by English and US new-wave bands and Australian groups such as Hunters and Collectors and Midnight Oil but ska, reggae and rap influences were also creeping in. There was also an active punk, oi and hardcore scene based around Seacliff and at the Nerve Centre venue in Bond Street.
Despite the fertility of the scene many of the groups were hard to categorise and it was difficult for local acts to access recording facilities and release their own material. Flying Nun tended to focus on their established acts – and their fellow travellers – and with a few exceptions, tended to shy away from that anything that didn't fit the "house" sound. Those major labels that did release more "mainstream" local music tended to focus on Auckland. The only Dunedin bands I can think of that got released on labels other than Flying Nun in this period were The Idles on Wellington's Jayrem and (after early releases on Flying Nun) Netherworld Dancing Toys on Virgin. These two bands also dominated the local entertainment scene in the mid-1980s with frequent full houses at venues like The Captain Cook Hotel and Sammy's Cabaret.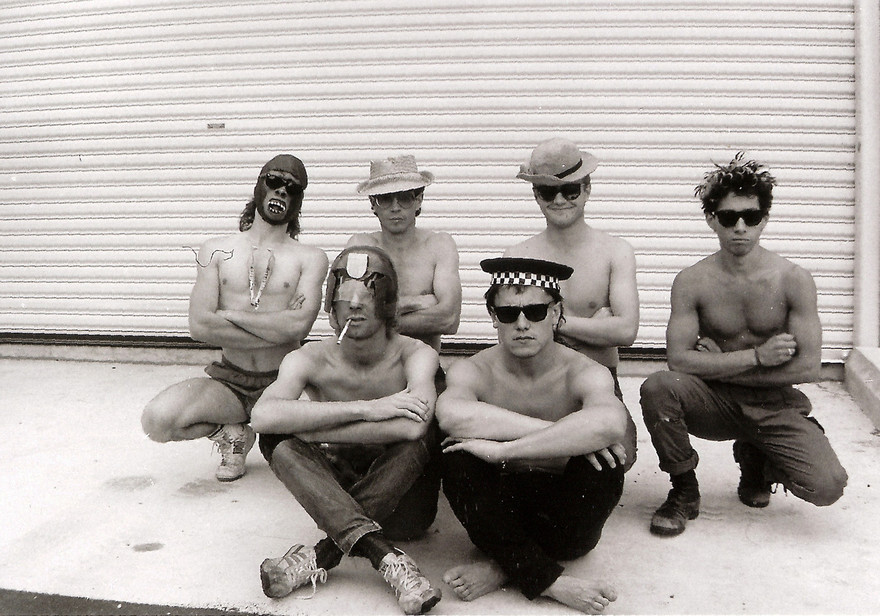 Into this apparent vacuum stepped a 21-year-old student named Cam Olsen. He began playing saxophone with his younger brother Nils, then became "the Nordic Horns" – the horn section of established local group called The Idles (originally Pretty Idles). Olsen was excited about some of the new songs the band was writing, which he wanted to record and perhaps release. After a late night talking with some of his musical buddies he got a $5000 overdraft to start a local record label: Rational Records.
A co-founder of Rational was Mike Pearce, who had just set up Strawberry Sound with Roger Wilson. Strawberry was a new audio-visual company which also had a small 8-track recording studio in their premises in Bath Street near the Octagon. Mike agreed to let the fledgling record company use the studio on easy terms and to help Cam get the ball rolling.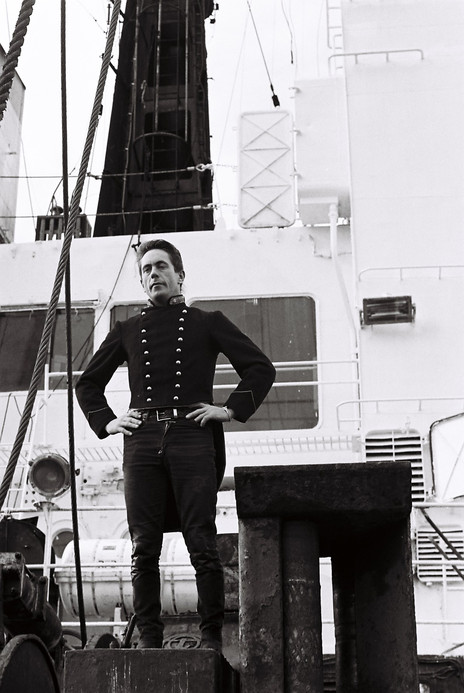 "I started Rational because I wanted a challenge," says Olsen. "I wanted to be part of a scene with my friends and I wanted to release a record by the group of people I was playing with at the time."
In July of 1986 Cam and Mike, along with some other local musicians including Ross McKenzie and Rob Murphy, organised a big gig at Sammy's Cabaret on Crawford Street. Ten established local bands agreed to play in exchange for recording a free track at Strawberry to go out on the label's inaugural release; all the money raised on the door on the night would go towards expenses. Rex Simpson from TVNZ and Sean Flaherty from the Otago Daily Times gave this first gig a lot of media coverage and a big crowd turned out on the night to see Aardvark, The Idles, The Spaghetti's, Craig Watt, The Moon, Let's Get Naked, The Shorts, Armalite Hour, Rhythm Cocktail, and The Baxters. A few months later a 10-track vinyl compilation featuring all of these bands, Art for Chart Sake, was pressed in Wellington. Olsen distributed most of the 700 albums by driving around the country visiting local record shops. Like all future releases they were also sold at upcoming gigs by Rational bands.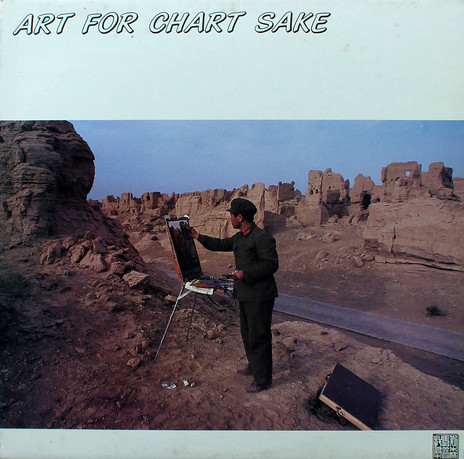 Inspired by the fact that one gig had created enough goodwill and money to release an album, regular fundraising gigs organised by Cam and Bruce Mahalski followed with the understanding that the bands that played the most were the first in line for further releases.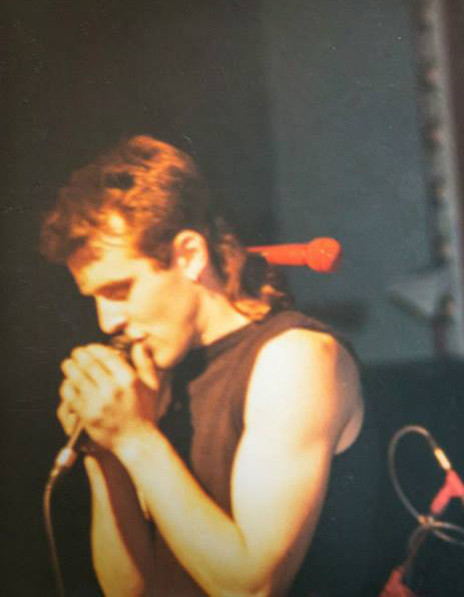 Olsen's friend, Wellington promoter Peter Kaye, became involved and suggested releasing a five-track EP by Christchurch band Murder Incorporated which had been recorded live at Kent House in Christchurch. He would sort out the money and some of the distribution. It seemed like a good idea to get another record out while the fledgling label scrambled to set up its own distribution and Murder Incorporated's Carbine was Rational's second release in early 1987.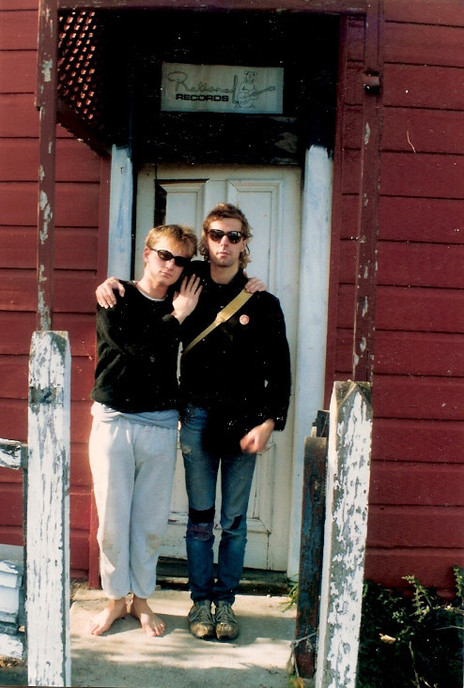 One of bands that played many of the fundraising gigs was Let's Get Naked. They formed after The Idles had split up shortly after the Art for Chart Sake release but inherited some of their members and much of their audience. With regular appearances, original songs and an energetic show by their two frontmen, they used to pack the Cook and the Oriental Hotel, sometimes on their own behalf and sometimes for Rational's. Radio With Pictures was there to film one of the label's regular fundraisers at Sammy's in mid-1987 when the band was at their height. After getting a grant towards expenses from the QEII Arts Council, Let's Get Naked's Something Like That was the label's third release (on both vinyl and cassette) later that year.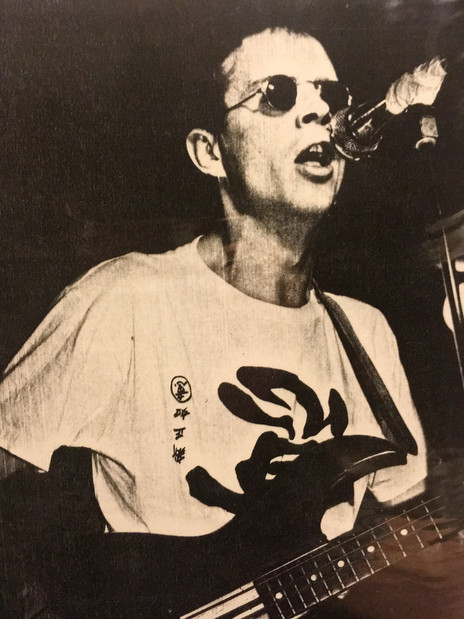 As well as releasing records, Rational also provided opportunities for up-and-coming bands to play with more established ones at their regular fundraisers. Jan Hellriegel made her one of her first appearances at one of these multi-band gigs. Other bands included The Moon, Armalite Hour, The Spaghetti's, Raise the Pulse, EOE, Craig Watt, Jim's Live Deer Recovery, The Mudflat House Rockers, Atomic Radio, After Dark, Demo Squad, Bone Orchard, The Moomins, Stanley Manthyng's Pink Polyester, and Stuffed Husbands.
Rational's final release came out in 1988: a double EP on vinyl and cassette called Influence/Affluence featuring regular Rational supporters The Moon on one side and Antony Baldwin's band, Bone Orchard, featuring a number of other Rational musicians, on the other.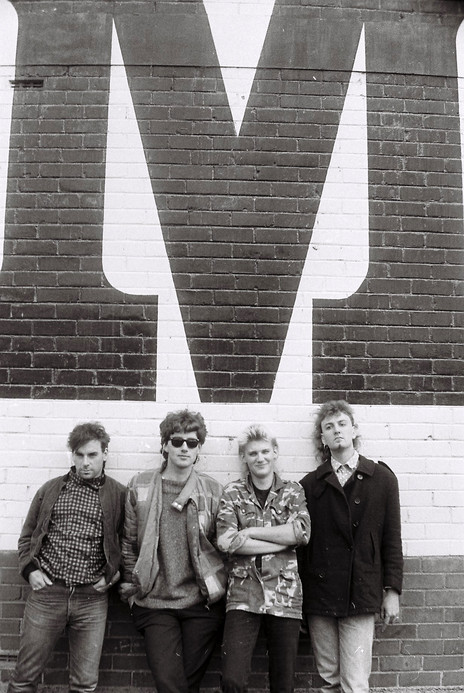 Sadly by this time the experiment in trying to let a non-profit record company pay for itself was falling apart. Some of the bands thought that the label was making money off their backs and started demanding bigger fees to play at fundraisers. But the truth was that all the money was going into production costs and although the sales of the first few records were reasonable they weren't sufficient to set up a proper capital base. EMI's pressing plant in Lower Hutt had also closed that year and it was hard to see a way forward. By mid-1988 Rational was all but finished and Cam was left to pick up the remaining bills. While many of these bands didn't last the distance and are all but forgotten today, some of their members went on to achieve greater success in the future and many are still active today.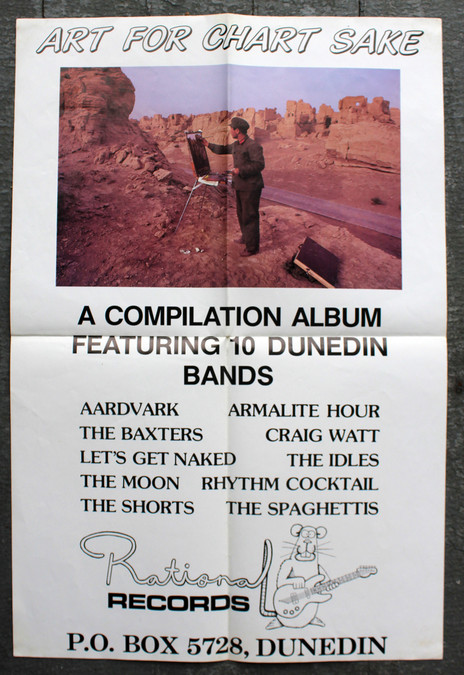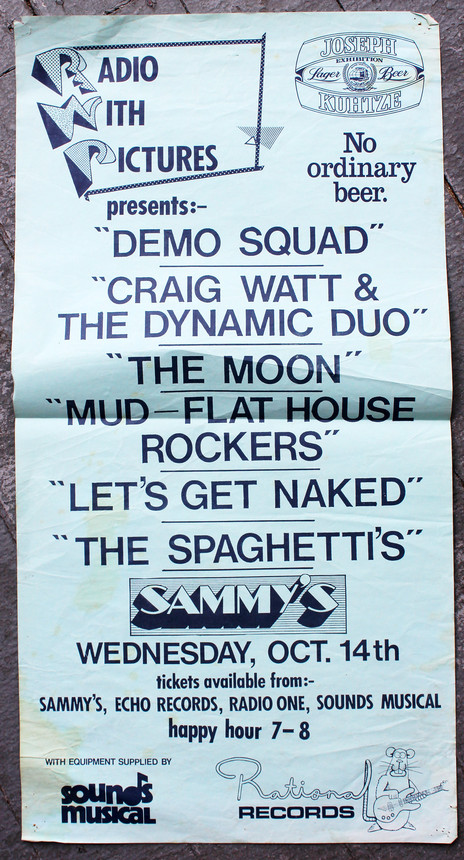 Olsen wasn't alone in thinking that Dunedin deserved its own label and in 1988 Xpressway was launched by Bruce Russell and like-minded musicians Peter Jefferies, Peter Gutteridge and Alastair Galbraith. At first the label concentrated on cassette releases by local alternative bands including their own before setting up record releases and distribution deals with a number of overseas labels in the early nineties. A few years later Yellow Eye Music came out with their epic Dunedin compilation CD, But I Can Write Songs OK, and released a number of other CDs before focusing on management.
Looking back at Rational's endeavours, Bruce Mahalski says: "It was perhaps a genuinely naive attempt to set up a record label like a non-profit communist collective – perhaps something slightly akin to Rough Trade records – but in the end not so successful."
--
YouTube links:
Murder Inc - Judgement Train (1987)