In 1975 Eldred Stebbing retired the famous Zodiac label for pop and rock releases and launched a new label imprint, Key.
The first release was 'I Get High On Music', the first single off the second Headband album Rock Garden. Releases by Zodiac stalwarts Murray Grindlay and Toni Williams followed.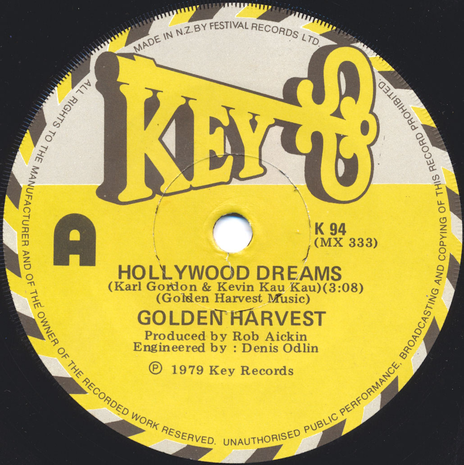 In 1977, with Stebbing's new producer Rob Aicken and a young engineer Ian Morris, the studio-based label had success with the debut single 'Gutter Black' by Ponsonby band Hello Sailor – two band members lived in Jervois Road a few doors away from Stebbing Recording Studios.
The single achieved radio play – an almost impossible task for a New Zealand rock band in the mid to late 1970s – partially because their manager, David Gapes, was a co-founder of Radio Hauraki. A successful album by the Hello Sailor followed, and then, in 1978, Ian Morris's own band Th' Dudes released their debut album.
Both albums sold very well in New Zealand with Th' Dudes certified gold, but more importantly they launched the careers of several of New Zealand's key musicians of the 1980s and beyond.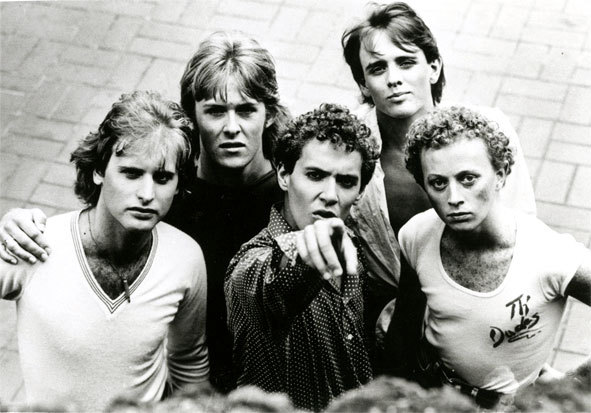 Another successful album from each band arrived in 1978 and 1980 respectively but both groups disbanded, leaving Key in the process. Th' Dudes split prior to their album release. The Key label's last release by a new artist was a single by The Royales in 1982, thus effectively ending four decades of Stebbing contemporary record labels.
The odd release – country or MOR – would arrive on Zodiac in the 1990s but the grand history of one of New Zealand's most important labels more or less drew to a close in 1982, with any Stebbing recordings thereafter being licensed to third parties (for example Patsy Riggir in the 1980s).