In 1980s Wellington a new generation of R&B musicians emerged to form a loose, artist-led collective. Bands from this colourful, lively scene included the Hulamen, Pelicans, Tombolas, and Economic Wizards. They created a lasting body of work on the Eelman label, launched by Hulamen keyboardist John Niland.
"It was always about the recordings." Niland – keyboard virtuoso, artist, ceramicist, and co-owner of a local dog daycare business – sits in his Eelman office, a former hair salon with a round Registered Beauty Therapists sticker on the front door.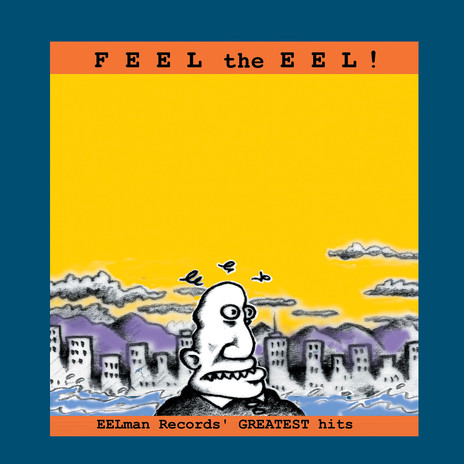 It is home to the historical archive of the Eelman label, which he founded in 1982; it contains metal pressings, original vinyl, a swathe of A2 folders with plates and separated film of original 12" cover art, and never-released recordings on quarter-inch master tapes. Orange and blue storage boxes are filled with ephemera: gig clippings, reviews, photos, drawings, posters, flyers, receipt books, invoices and cheque book stubs.
Niland is the guardian some of the best recorded music to come out of late 20th century Wellington. In October 2019 the entire Eelman catalogue – remastered, digitised, all rights cleared – was re-released via streaming services on the appropriately digital date of 11/10. ("Five hours, 30 minutes, 52 seconds. 89 tracks," Niland described the project in a Facebook post. "Five years of technical research. Untold pies.")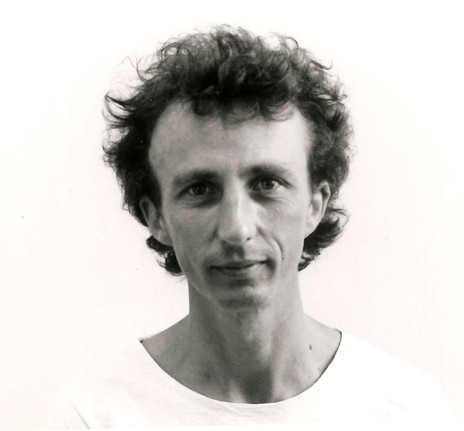 Those recordings began in 1982, with a remarkable EP from The Hulamen that reflected their embrace of all aspects of the creative process: music, art, theatrics. It was followed with releases from diverse yet related acts, often with overlapping memberships. These ranged widely in musical style, but shared many common characteristics: lyrical ingenuity, sociopolitical themes, lashings of anarchic private vernacular, horns and funky rhythm sections, a plethora of guest appearances, and a penchant for colour and fun that was reflected in cover art, garb and staging.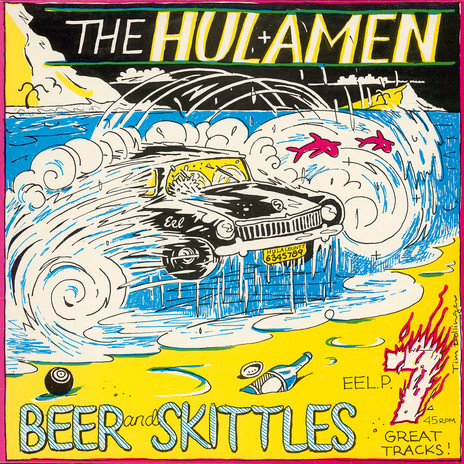 Eelman released 45rpm 7" singles, tape cassettes, vinyl albums, eventually CDs. But the prevailing format was the one set down by the Hulamen: the vinyl 12" EP ("extended play").
Until 2019, most of these were locked in the formats of the time. Bringing the catalogue up to speed for the streaming era took half a decade to plan and a year to realise. Niland brought the past back to the future through old school communication, and the latest technology.
"I avoided emails and text messages," he says. "The plan was to talk to everyone the same way we did in the 80s, then there was no room for miscommunication."
To make streaming releases possible, he did due diligence with far-flung former band members – Wellington, Auckland, Motueka, Port Chalmers – to get approval and signatures on documents.
With the invaluable assistance of a member of the next generation, Reuben Daubé, a year of stocktaking work successfully sorted decades of archival material, including accounting documents that show how the Eelman label was built on sound financial management. But also on respect for the artist, for the greater good, for collaborative effort. And enabling fun.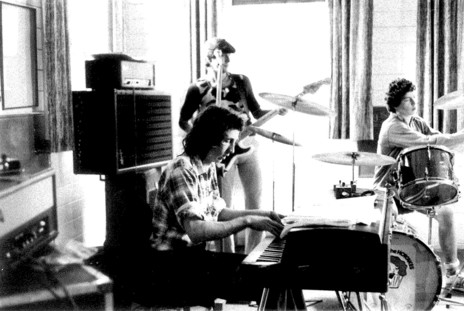 John Niland was deep into art, music and entrepreneurship long before he started Eelman. He was taught piano by Lower Hutt nuns, and had his first "musical breakthrough" at the music school of Colin Hemmingsen.
Another significant breakthrough came at a gig at The Moorings, a large Thorndon house owned by the Lenniston family which hosted many parties and musical magic from the late 1970s onward. Niland was playing keyboards with Thais and the Hot Cakes; the drummer was Tim Robinson, also a member of the large crew of young ska/soulsters The Rodents. Niland remembers some Rodents looking through the window of the Moorings, mouthing "We want you to join our group".
So he did. Five years older than the rest, he was wiser, thinking ahead.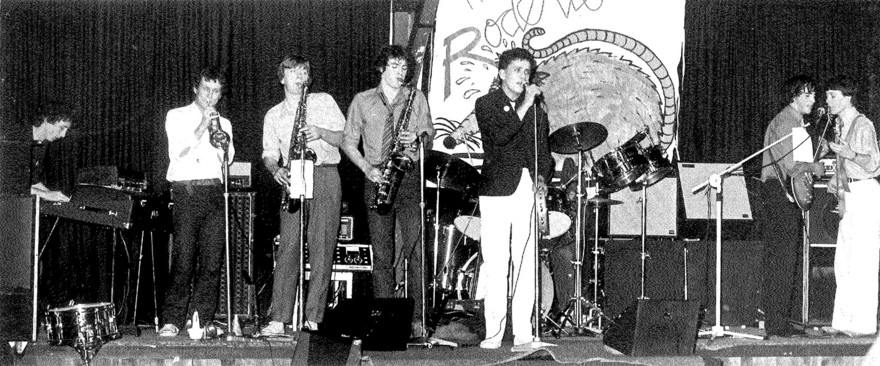 The Rodents became a powerhouse touring outfit stirring up crowds nationwide with choice covers. When the group cut a couple of tracks at Radio NZ's Broadcasting House, Niland saw the value in developing a recorded legacy, as opposed to a collection of remembered concert experiences.
The breakup of The Rodents in 1981 resulted in a new musical congregation, The Hulamen, led by the group's guitarist John McDougall, who was ready to flex his compositional muscles. Niland was in: "I said I'd happily join a group if the emphasis was on original music with a focus on recording."
To manage the group, Niland transferred skills accrued from his established painting and decorating business. The goal was to go back to Broadcasting House with a budget.
"The secret to the Hulamen was good money management and the vision," he recalls. "We would practice at the YMCA on Willis Street, then play three nights – Thursday, Friday, Saturday – at pubs like the Terminus. All of our live revenue was deposited into term deposit accounts – term deposits! – so that no one could touch it." (Interest rates at the time were as high as 12.5%.)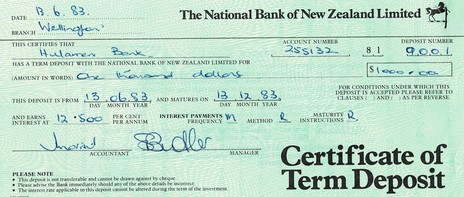 Gradually, it paid off. Niland headed back to Broadcasting House with around $14,000 ($50,000 in 2019 dollars). "I remember going up to [Broadcasting House studio manager] Bob Cameron and asking about recording sessions," he recalls. "Bob said, 'This is how much it will cost.' So I wrote him a cheque. He was surprised. We got great service from him and [engineer] Tony Burns."
The Hulamen and their live engineer, the fastidious and ambitious Nigel Stone, piled in to the studio, eager to learn. The group also recorded at Marmalade Studios, says Niland, "partly just to get the different experience, but also because engineer Ian Morris had seen one of our gigs and suggested we record there."
An unexpected benefit of recording at Broadcasting House turned out to be obligatory meetings about the music with the production team. "This was new," says Niland. "Tony Burns was great with arrangements."
The resulting tracks varied in style, but nearly 40 years later still sound fresh, contemporary.
Niland was close to his goal. They had the recordings. But what release format? Why an EP? "We wanted all the stuff to be strong," he says. "The selection had to be representative of the repertoire and while we made a lot of extra recordings, we were limited by the 45rpm vinyl format to a certain number of tracks.
"Of course we had to have 'Working For A Living', 'Barking Up The Wrong Tree', and 'Beer And Skittles', which was the obvious title for the EP. And 'Underground' to show off Marion Spencer's singing."
Recordings complete, the 45rpm 12" vinyl pressings were packaged in a brightly coloured cartoon cover by Tim Bollinger, with a B&W back cover by Andrew Clouston, who was also responsible for the label name and iconography.
"We were drinking beer and eating fish and chips, and I saw an interesting drawing that [saxophonist] Andrew Clouston was doing," Niland recalls.
"'What's that?' I asked.
"'That's the Eelman', said Andrew.
"That's the label, I thought."
And so it became.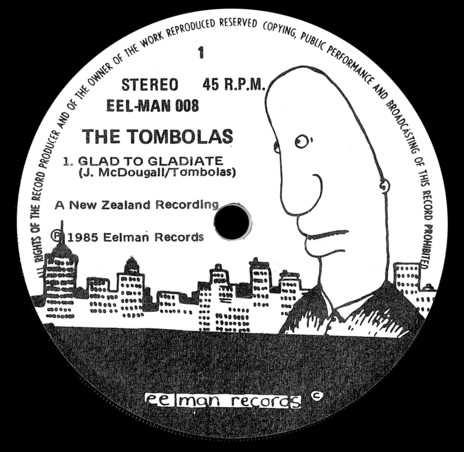 Mysterious and vaguely threatening, somewhat like the Groke from Tove Jansson's Moomintroll books, the Eelman became an iconic presence on the covers and spindle labels of vinyl releases, on posters, and on stage at Hulamen gigs, with friend Bob Drummond sporting a papier maché Eel-head, prowling beneath dancing Hulettes on their elevated platform.
The punchy raw colours and illustrations of Beer and Skittles set the template for what would become a crucial part of the Eelman aesthetic, featuring contributions from a number of artists, primarily Tim Bollinger, who would also create cover art for A Bop In The Ocean by The Living Daylights, Bill Lake and Rick Bryant's We're in the Same Boat Brother, the Windy City Strugglers' eponymous debut, and the 2014 digital-only release of John McDougall and John Niland's Goodbastard album, Groove Thesis.
Beer & Skittles was released to an eager Wellington audience in late 1982. At that stage the group was relatively unknown outside the capital and had effectively broken up. (John McDougall had fallen in love, and was off to Europe to live high in the hills as a not-so-lonely goatherder. But that's another story.)
Initially, Wellington distribution was handled by McDougall's brother, Stephen (now a leading light at Pacific Architecture). It was a local hit, encouraging trips to Auckland and the South Island by Niland, pushing copies to record stores from the back of his car.
While in Dunedin, Niland saw the video created by artist Debra Bustin for the 'Beer and Skittles' title track bring the Hulamen to national consciousness with screenings on RTR Video Releases and Radio With Pictures. "Record shops around the country were suddenly asking, 'Where can we get this record?'"
It was time for a second pressing, changing the speed from the original 45rpm speed to the 33rpm that was more usual for 12" recordings (the cover art still cited the former speed, though, causing some confusion).
This coincided with Niland making a distribution agreement with Jim Moss at Wellington-based Jayrem Records, whose motley catalogue had no trouble incorporating most weirdness, including Eelman's.
As Moss recalls, "Jayrem Records initially got involved with Eelman's Beer and Skittles via the Chelsea Records connection. Most of the Eel people shopped at Chelsea and we became an important distribution point for their various projects.
"We also got involved with organising (and advancing money for) pressings (and cassettes!) for them. Jayrem also did promotion stuff for Eelman – radio sampling and press reviews."
This arrangement proved fortuitous, as Niland soon moved to Nelson with his weaver partner of the time. He then relocated to Sydney to study music, then completed a ceramics major at art school, letting the Eelman mantle be picked up by those that wanted it. Subsequent releases, he says Niland, "happened by themselves."
No further recordings would come from the Hulamen. In 1985, Niland would release the seventh Eelman release, his solo piano album "inside". But in the interim, others were ready to step up.
Bill Lake, philosophical stalwart of the Wellington music scene since Mammal, loved the energy, the colour and the horns of the Hulamen, and was inspired to take a similar path with his new band The Pelicans, featuring Nick Bollinger and Stephen Jessup (both formerly with Rough Justice), plus Hulamen drummer Andrew Cross, a number of their horn players, and Bollinger's brother Tim (percussion). This made for a big and colourful stage presence: lots of bright shirts and trousers, and weird and wonderful stage sets created by Wellington artist Debra Bustin.
Their big-band sound – soulful, reggae-influenced, politically astute, brassy – proved popular with local audiences. Engineer Nigel Stone, who had learnt much from the Hulamen's recording sessions and live shows, told Lake: "You've got the songs, it's time to record them." The Pelicans' eight-song EP 8 Duck Treasure became the second Eelman release in late 1983, distributed by Jayrem. Like the Hulamen's EP, it sold well; Krazy Legs was a six-track follow-up in 1984.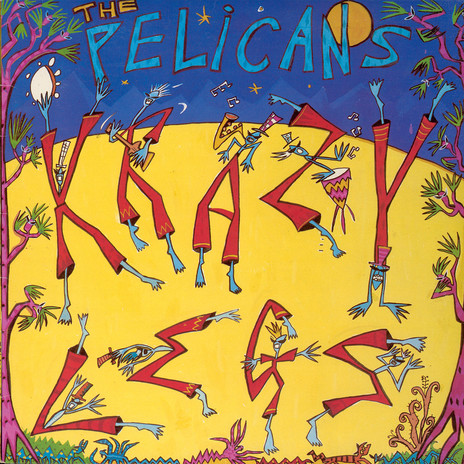 The Pelicans releases and other Eelman recordings benefitted from airplay on the loose nationwide network of campus radio stations, which were expanding broadcasting hours, increasingly on FM. A fervent commitment to New Zealand music, coupled with a relatively small supply of original local recordings, meant that any good local tunes were guaranteed constant airplay, and consequent sales.
Andrew Clouston took his saxpertise from the Hulamen to a session career. In late 1982 he joined megagroup DD Smash, the band Dave Dobbyn formed after Th' Dudes. After a couple of years with Dobbyn's hugely successful touring and recording act, Clouston returned from Australia to corral former Hula-mates and Pelicans into recording his own instrumental EP for Eelman in 1984. The Bag showcased his titular track alongside songs by Allen Toussaint and Matthew Moore, and was sleeved in his idiosyncratic art work.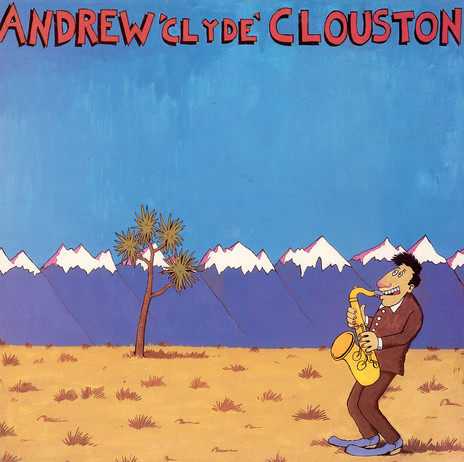 Andrew was the youngest of a large and creative tribe of Cloustons. His brother Matthew also has an Eelman connection, providing most of the lyrics to one of the songs ('If Anyone Can, the Vatican Can') on the third Eelman release, by the Economic Wizards.
Formed in the wake of the divisive 1981 Springbok rugby tour of New Zealand, the Wizards adopted the self-styled nickname of Prime Minister Robert Muldoon, and their humorously scathing songs reflected the anti-establishment tenor of the times. Unlike the other Eelman acts, they were much more of a rock band: raucous proto-cowpunk with an expressly political stance that went down well in the capital.
The band started as Wellington friends, all with nicknames – "Lois Flange" (drums), "Jim Steel" (vocals), "Brackie" (bass), "Landy" (guitar), and "The Reverend" (harmonica) – but soon made an exodus to Auckland. They frequently returned to the capital for live gigs, most commonly at the Cambridge Tavern back bar Cosgroves, a regular haunt for the Pelicans.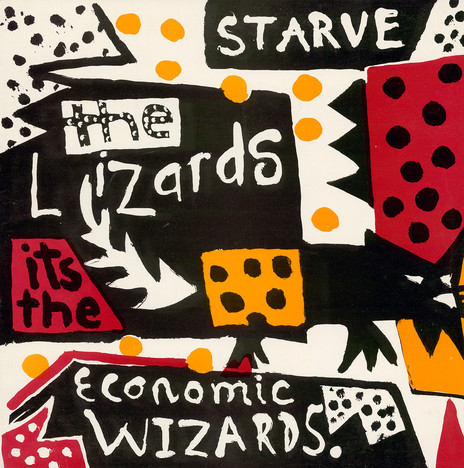 As had been the case with the Hulamen and Pelicans, the Wizards used the proceeds of a QEII Arts Council grant for recording. A Jayrem deal they secured as runner-up in a Battle of the Bands competition saw the release of a four-track debut EP in 1984: Starve the Lizards It's The Economic Wizards. Its front cover design was by artist friend Guy Tarrant, using three-spot colours; the back was by vocalist Paddy Neville (aka Jim Steel). Neville was responsible for all the artwork on the band's Second Coming EP, released in 1986, and the band continued to perform – regularly, if infrequently – until his death in 2017.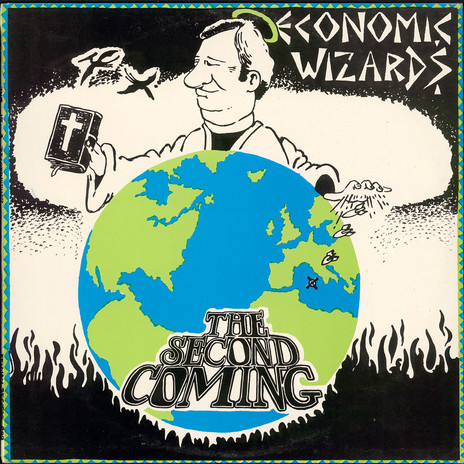 In 1985, as New Zealand began to adjust to a different political climate under David Lange and Rogernomics, John McDougall returned from Europe and persuaded Jessup to work with him on a new "hornless Hulamen" group: the Tombolas. This reunited them with the Hulamen rhythm section of Cross and Paul "Mac" MacAllister, augmented by percussionists Tim Robinson and Danny Makamaka, the latter moving south from Māori group Storm. Annie Crummer contributed vocals, as did the three Finau sisters (Mara Finau would go on to play a leading vocal role in the Holidaymakers). Another new addition was keyboard whiz Brenton Dempsey. The Tombolas only lasted a year, with just one Eelman single released: 'Glad to Gladiate' b/w 'Vandalise', featuring a distinctive screen-printed collage illustration by McDougall's sister Lucy. Despite the popularity of their live shows, and 'Vandalise' becoming a big favourite on Auckland's student radio station bFM, the band fell apart on Christmas Eve 1985, over money.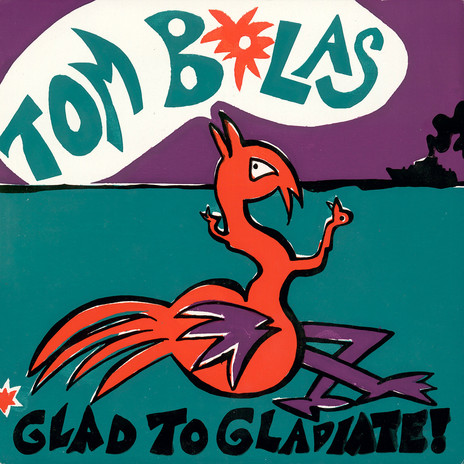 Bigger things were ahead for McDougall and Jessup, who were determined to make a hit single with their next group. The Holidaymakers would indeed do that, having one of the biggest New Zealand recording successes of the 1980s with 'Sweet Lovers'. But that's another label (Pagan), and another story.
Meanwhile, Lake and Bollinger had continued to work together in a new group, The Living Daylights. A slimmer lineup saw vocalist and guitarist Ra Te Whaiti fronting Lake's songs, with veterans Alan Norman (keyboards), Ross Burge (drums) and Neville Schwabe (saxophone) in the lineup. One Eelman album came out in 1987, A Bop in the Ocean, and a second remains unreleased (it was deemed economically unviable as the independent vinyl record market subsided, and CD pressing costs remained prohibitive).
It would be three years before another Eelman recording featuring Lake appeared, and that came on cassette. The 1990 album We're In the Same Boat, Brother reunited Lake with Rick Bryant and various Strugglers for a collection of blues covers and four Lake compositions, including the classic song written with Arthur Baysting for Bryant: 'Can't Get Back'.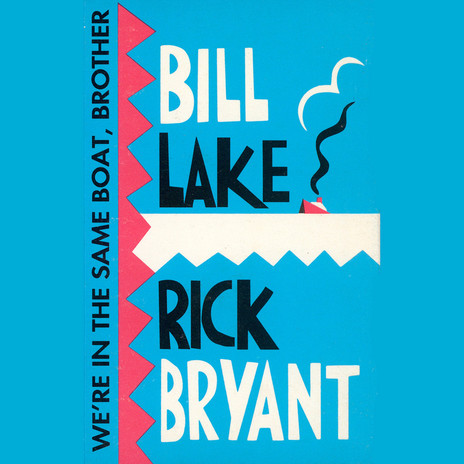 John Niland's 2019 Eelman reissue project came just in time for We're In the Same Boat, Brother. According to album's co-producer, Nick Bollinger, the Agfa quarter-inch master tape "was shredding as they converted it ... but they got the whole thing".
The label's other cassette-only release was from 1986: The Ranchsliders Go To Hollywood, a 20-minute collection of six bittersweet pop songs featuring two lineups, both with sparse and effective instrumentation (bass, drums, multi-tracked guitar). Guitarist and main songwriter Stephen Hinderwell would also play a pivotal part in 1990s groups The Inhalers, Pit Pony, and The Gardening Angels. Hinderwell, later a key presence at Wellington record store Slow Boat, now contributes to Sven Olsen's Brutal Canadian Love Saga, a sprawling musical project run by former Ranchslider Nigel Beckford. He also recorded a 2012 album with Hikitia Ropoata, Bleakwater.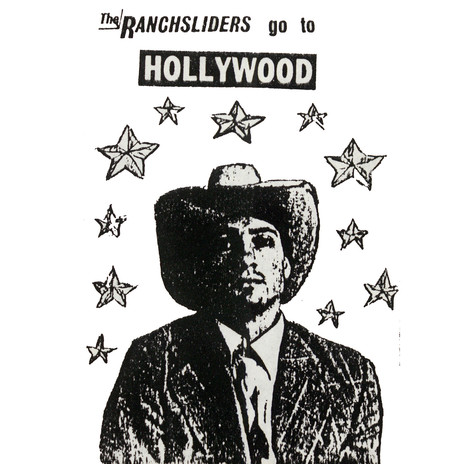 Eelman Records finally entered the CD era in 1994, with its final "first era" release: the eponymous debut (after a quarter-century!) by the Windy City Strugglers. Also that year, Niland released two further albums of instrumentals – Barnett Lane and I Just Called – and from 2015 he has released a further seven instrumental releases to streaming services.
Some of the Eelman label's best tracks were compiled on the Feel the Eel CD in 2000, adding killer song 'Nova Bossa' by the Tombolas. However, none of the rest of the original catalogue was ever re-released on CD.
In the early 2000s, Niland used his art, design and media skills to create the Eelman Records website, "to bring together all the valuable artistic development and the individuals who embraced the concept of Eelman and breathed life into it".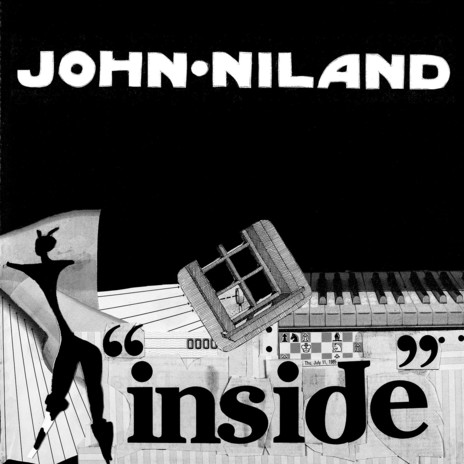 As he wrote on the site, "It was always my intention to return to Eelman and develop the archives that had been languishing. The first project in this direction was the Eelman compilation which began in 1999 with the collection and digitisation of a section of the tape archive fondly looked after by Nigel Stone and a design relationship with Andrew Clouston, creator of the Eelman character."
The 2019 digitisation process was conducted with the collaboration of former Marmalade engineer and Inhalers member Andrew Downes, described by Niland as "a bloody legend". Tim Farrant of Buzz Audio supplied some crucial missing media. The recordings from the 1980s were all made available again, sounding better than they ever did.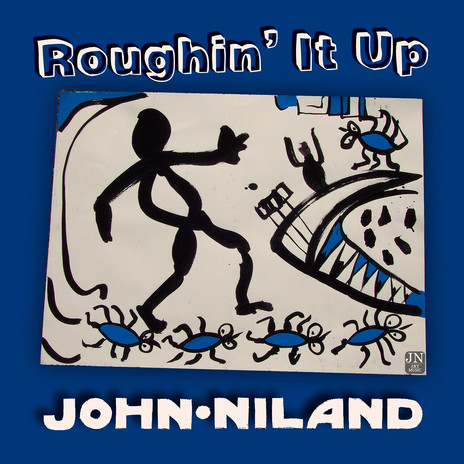 Other Eelman-connected recordings include Peter and the Wolves, featuring former Hulamen and Holidaymakers singer Peter Marshall, which came out digitally in 2014 under the Eelman banner. Marshall was in fine voice, fronting many former collaborators on a collection of John McDougall songs. These include 'Lego Heart', written with Steven Hinderwell: the power ballad highlight of the Holidaymakers' live act that could have been their world-beating single, had it ever made it to record.
McDougall's 2014 release Groove Thesis – a 2010 recording as Goodbastard – is also streaming under the Eelman banner, reuniting him with Niland and Jessup, and adding Richard Caigou on drums and Elliot Fuimaono on bass, with vocals from Rapai Te Hau and Thelma Baleikasavu. McDougall is sitting on a treasure chest of unrecorded and unreleased songs.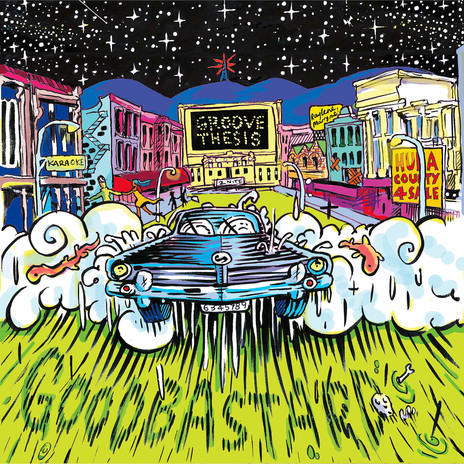 The 1980s Eelman archives tapes include Hulamen outtakes, including the only recorded version (a Terminus live gig) of their party starter 'I Think I Should Be Locked Away And Helped', with Gerry Moran (of 'Working for a Living') on vocals. There are studio and live recordings from the Tombolas and Economic Wizards, and a complete unreleased second album from Bill Lake and the Living Daylights, Return of the Living Daylights.
Making these available is the next step, Niland said in 2019. The digitisation of Eelman has proved a mammoth task. He has no regrets for a job well done, saying it that it was always about enabling an opportunity. "It's always been about ... just trying to manage the genius devil."
Eelman Ephemera