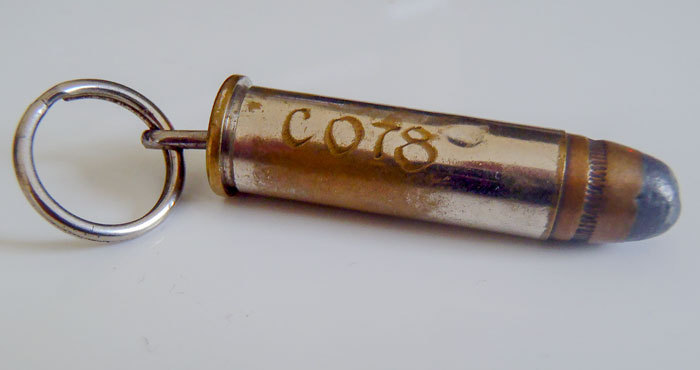 Introduction
Auckland club life was extraordinarily healthy in the 1990s. The High Street scene, centred on Cause Celebre/ Box, Squid and DeBretts, was both vibrant and proved to be an enormous hothouse of both live and DJ talent. Magazines, record shops and young clothing designers embedded in the scene thrived and some, the likes of Huffer and Karen Walker, became national or even international names.
By 1998 Calibre was managed by Roger Perry and Calibre was the pre-eminent house music venue in the city.
As the scene grew it expanded up to Karangahape Road where another generation of left-of-centre clubs and venues flowered in the last part of the decade. Calibre, down the stairs in St Kevin's Arcade, was a linchpin of this scene. From many of its players and DJs, who were tied into a strong international indie label network via the DJs that arrived, often weekly, from the USA and the UK, came the very first New Zealand dance and house records, with Joost Langeveld and Roger Perry's Reliable Records and Simon Flower's Nurture label being the primary driving forces. Indeed, the club had its own anthem, 'Calibre '98' from Reactor Music (Perry and Langeveld), which found heavy airplay on 95bFM and, later in the club's life, on its own radio station of sorts, George FM.
Calibre began life in 1995 as a lounge with comfortable seating and easy sounds, but that didn't last long. It was soon acquired by the drum and bass community for a regular venue, which grew and grew. By 1998 Calibre was managed by Roger Perry and Calibre was the pre-eminent house music venue in the city, with Soane and Chelsea both resident DJs. At its peak, barely a week passed without a new single, on 12-inch vinyl, arriving – either from the club's DJs or the throngs of aspiring producer/DJs that were hanging out there.
Firm dates on Calibre seem hard to pin down, but it closed around 2003, having passed through several owners, including Nick Horton and Chae Ball. The space was later Whammy Bar.
Barney McDonald was there.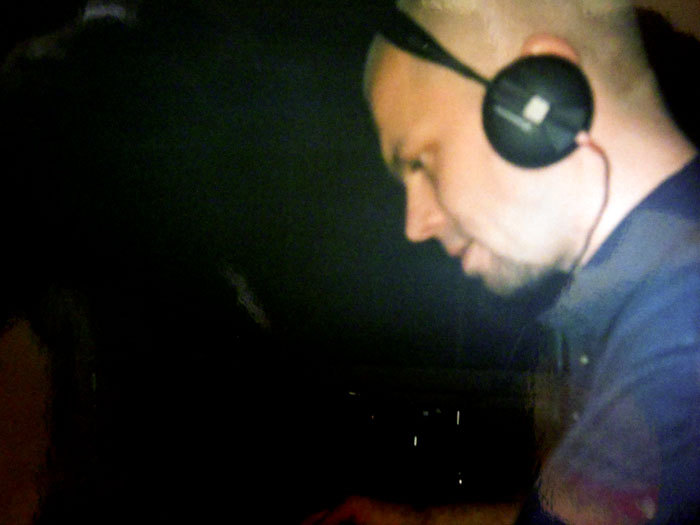 Barney's version
I'm sure those are my feet down there. I can see them grazing the floor at the end of my extraordinarily long, stick-like legs. If I can manage to control them I might just be able to stilt-walk my way across the dance floor from where I was just sitting and make it to the toilet. And I really need to go to the toilet. The music isn't helping. A dance floor full of people who seem to be in a similar state are swinging from vines and smiling maniacally, which makes navigating my way through their midst akin to walking a highwire surrounded by flailing arms and heads.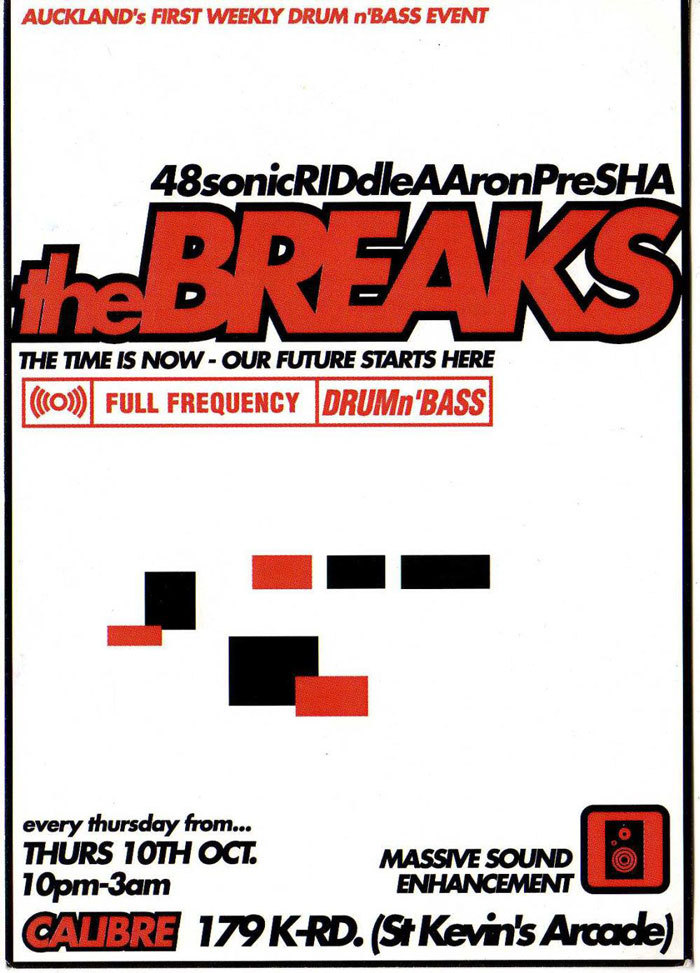 Calibre on a good night, which was most nights, served up the kind of experiences most people only see in films with titles like Blue Velvet, Fear & Loathing In Las Vegas and Enter the Void. The expression "It's all gone Pete Tong", itself a film title and a reference to one of the biggest DJs and producers of the nineties, could so readily be applied to any number of madcap nights at Calibre.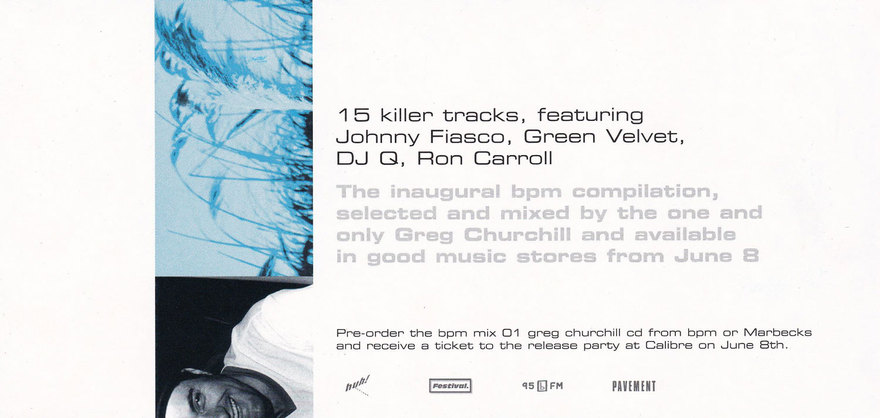 The seeds were planted and the ultimate clubbing experiment was unleashed, a laboratory in which the wild and wacky could flourish, and fascinate.
This was a playground that ironically had some roots in a former Auckland club called The Playground (in Nelson Street, 1987-88) where Roger Perry, later the manager of Calibre, was the resident DJ. It could be said that many of the predecessors in the city led to Calibre. Without Zanzibar, The Brat, Quays, Six Month Club, Alfie's, Staircase, Berlin, Asylum, Cause Celebre, Box and their ilk, Calibre couldn't and wouldn't exist.
It was like all those clubs with the many DJs and patrons who inhabited their sweat-soaked walls over the 1980s and 1990s were the incubator in which the people and ideas that made Calibre so transformative could germinate. The seeds were planted and the ultimate clubbing experiment was unleashed, a laboratory in which the wild and wacky could flourish and fascinate.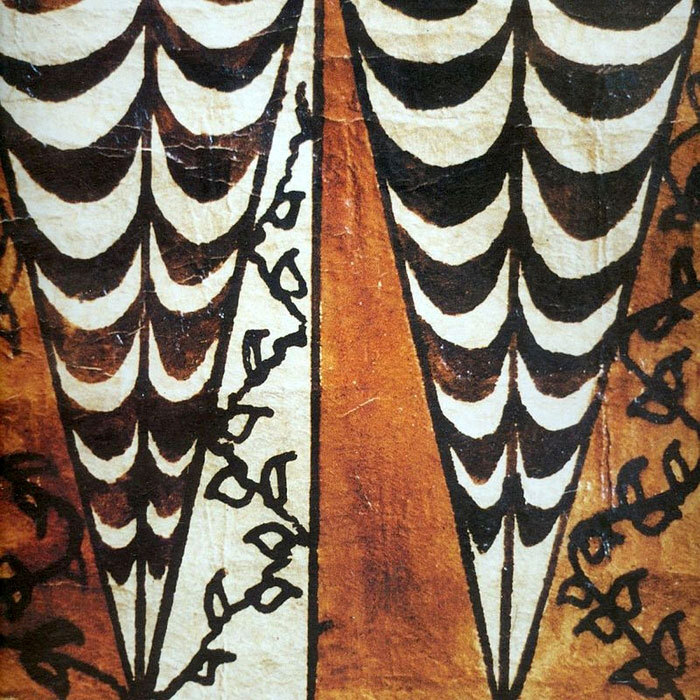 The Breaks
My initial fondness for Calibre came in the form of The Breaks every Thursday, a drum and bass night that unleashed this relatively new sound onto a city that needed something fresh, urban and edgy to enliven and embolden it. With camouflage netting encasing the dancefloor and booth, it took the term "jungle" a little literally but was none the worse for it.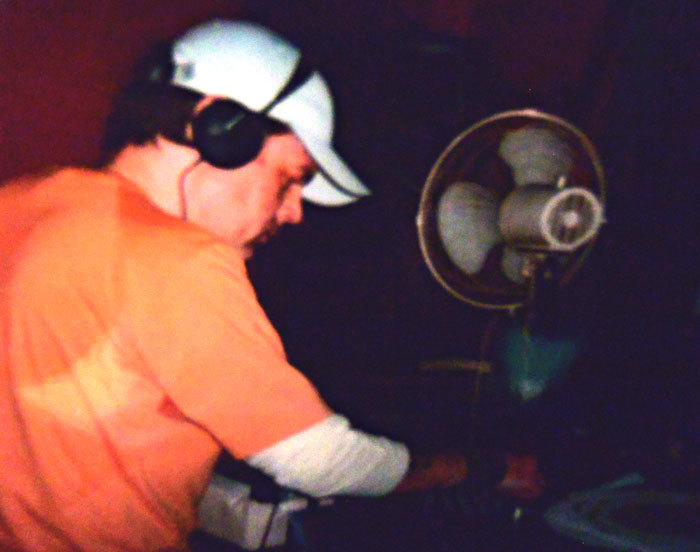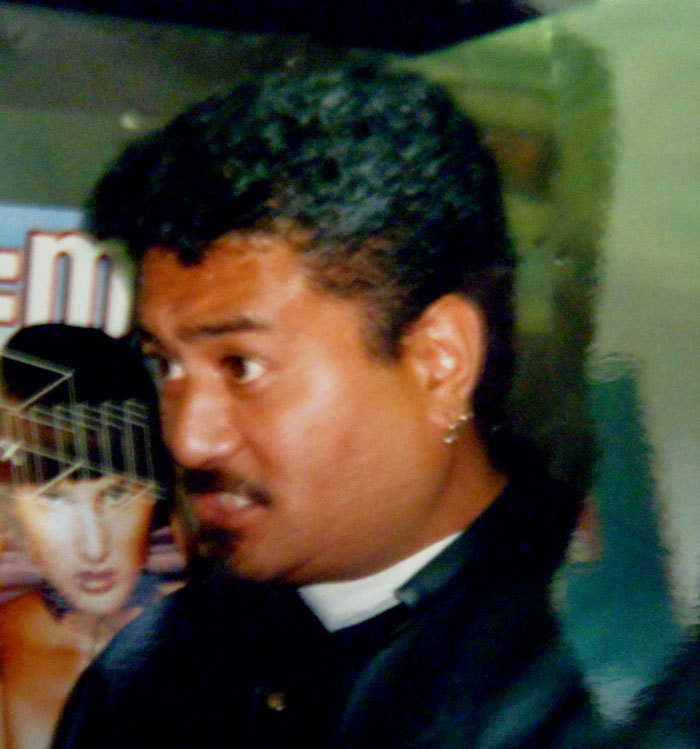 With the tunes of LTJ Bukem, Peshay, Adam F, Photek, Goldie, Alex Reece, Trace and a myriad other underground UK producers rumbling through the bass bins, Thursday nights turned into a family affair. We were all on the same buzz, revelling in an innovative style of music that reminded me of the fun I had discovering hip-hop at the Asylum in the mid-80s when it wasn't busy being the Galaxy.

The configuration of Calibre afforded numerous nooks and crannies to hang out with any number of fellow travellers on a sympathetic journey. Hitting the club around 1am or 2am meant at least four or five hours of playtime with my fair-weather friends. Fortunately, our concept of time was transcendent. We were time travellers who spanned hours in a single moment, emerging into the morning rain or shine perplexed and bemused that so many hours had passed so easily.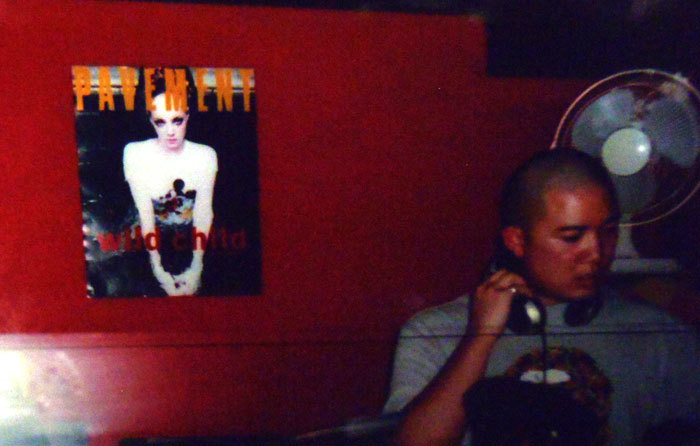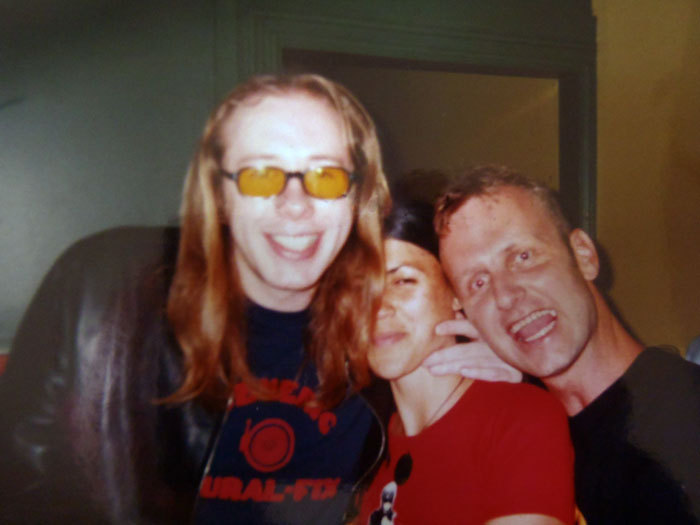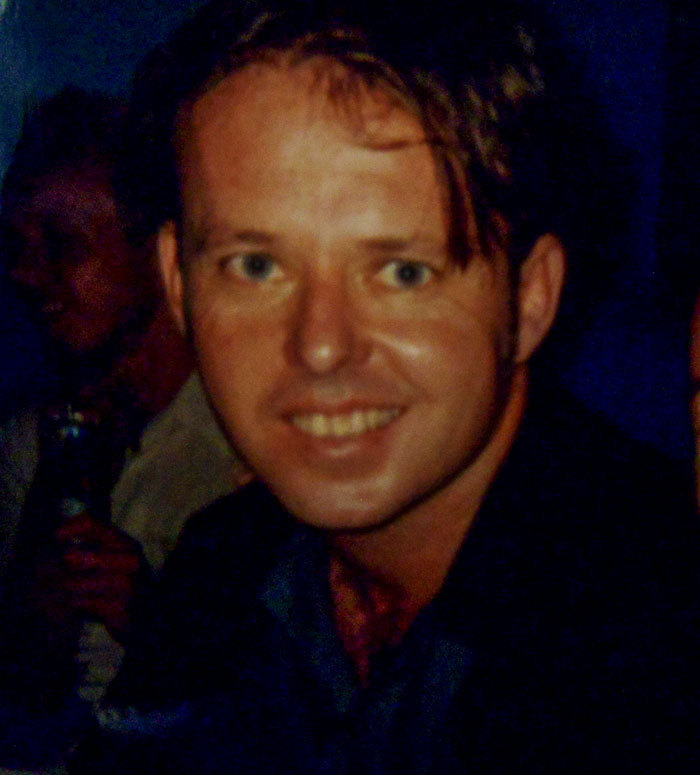 I blame the music
I blame the music. The music our friends were playing in Calibre had the cheeky habit of wrapping its melodious tentacles around our senses, encouraging a spiritual experience to occur. Sometimes the transformation was social. Other times it was spatial. It could even be rhythmic, as people found ways of expressing themselves to music that defied backgrounds, ego or inhibition. This was our Studio 54, Paradise Garage, our Haçienda.
Like certain legendary New York City clubs, Calibre had its resident freaks. Wonderful, creative, expressive freaks. We were all freaks, but certain people excelled. They invented costumes and props for the sheer pleasure of entertaining themselves and delighting their friends. Taking more than a leaf out of Leigh Bowery's imaginary handbook on garb to be gasped at, one resident chameleon could out-Party Kid the Party Kids, conceiving some of the most remarkable outfits Auckland nightlife will ever ogle at. Eye candy doesn't come close to underlining what his endeavours achieved. Stir with some wicked tech house, and the result put 1960s psychedelia and 70s disco hedonism to shame.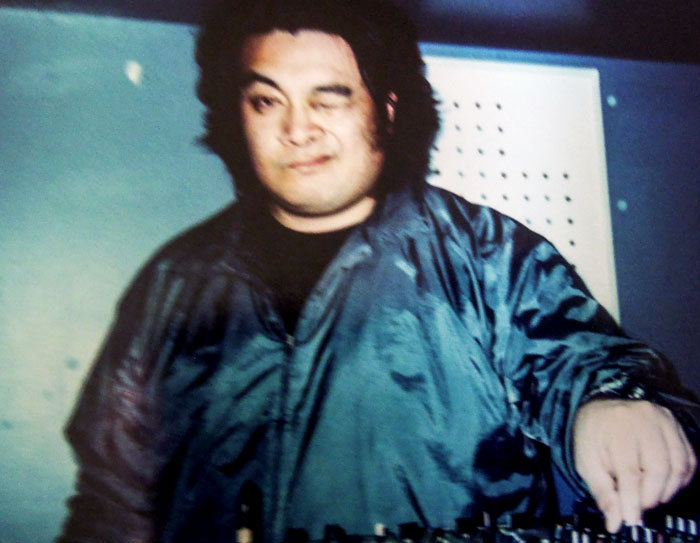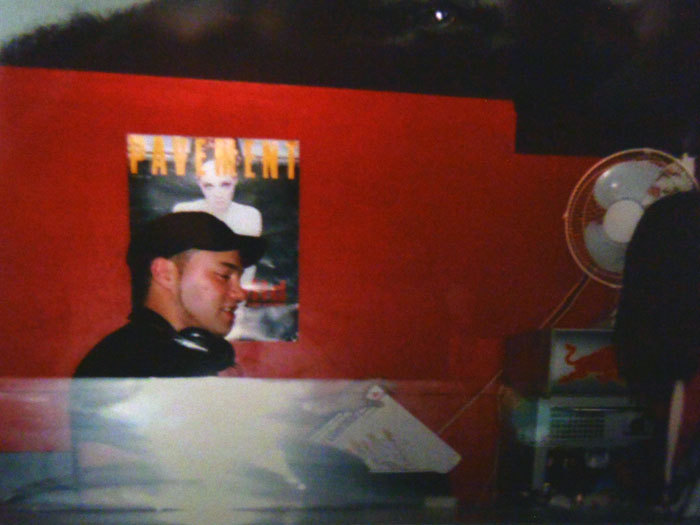 One club night, possibly involving an appearance by an international DJ – Derek May? Dave Angel? Azad Rizvi? – resulted in the dance floor and much of the remaining floor area being covered in rolls of real grass. Pot plants lined the walls. The smell of soil competed with a variety of other odours, the least unpleasant of which was the many brands of perfume competing for mystery in the air. Initially, there was cigarette smoke, always the cacophony of body odours. But the cut grass and rich soil was a welcome change. I even remember a lawnmower, though that could simply be the product of too much of a good thing – or not enough. There was certainly a lawnmower dance. Plus the washing machine. And the football pass. We knew how to use our imaginations to have fun losing track of time.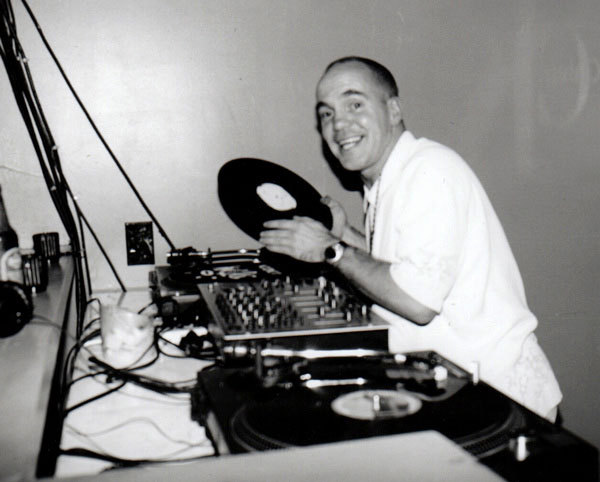 Promoters loved Calibre. It was perfect for intimate gigs with innovative artists. A couple of hundred people through the door meant a successful night. The staff adored the scene. They were the right people at the right place at the right time. They made you want to come in on a slow night; whoever was DJing made you want to stay. The décor and furniture weren't fancy. But the lighting was dark enough to hide the cigarette burns, torn upholstery and our own shenanigans. With the entrance a few metres inside St Kevin's Arcade, a cigarette butt's throw from the hustle and bustle of K Rd, the legendary doormen fed us down the stairs and into the club's snaking interior with humour and without fuss.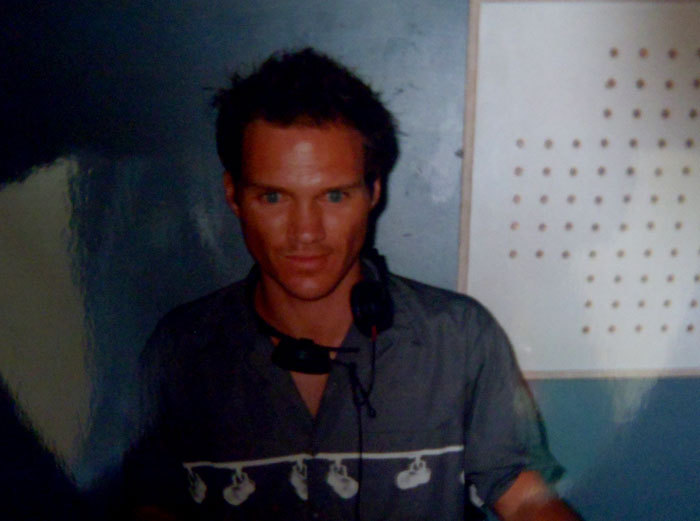 I sometimes parked my car in the arcade, right outside the club entrance, taking liberties when I really shouldn't have. One Saturday morning, word came down the concrete stairwell that I needed to move my motor and it served me right that on this night, of all nights, I'd lost my keys somewhere in the club. They weren't to be found, and just when I was debating my dilemma with Pa, bouncer par excellence, a smiling clubber appeared from the street dangling my key in his finger. He'd found them on a sofa downstairs, meant to hand them in, only to realise his mistake when he got home. So he came back to return them. My reputation was saved. The arcade above could open. Calibre will forever remain close to my heart as a place where good people created something great.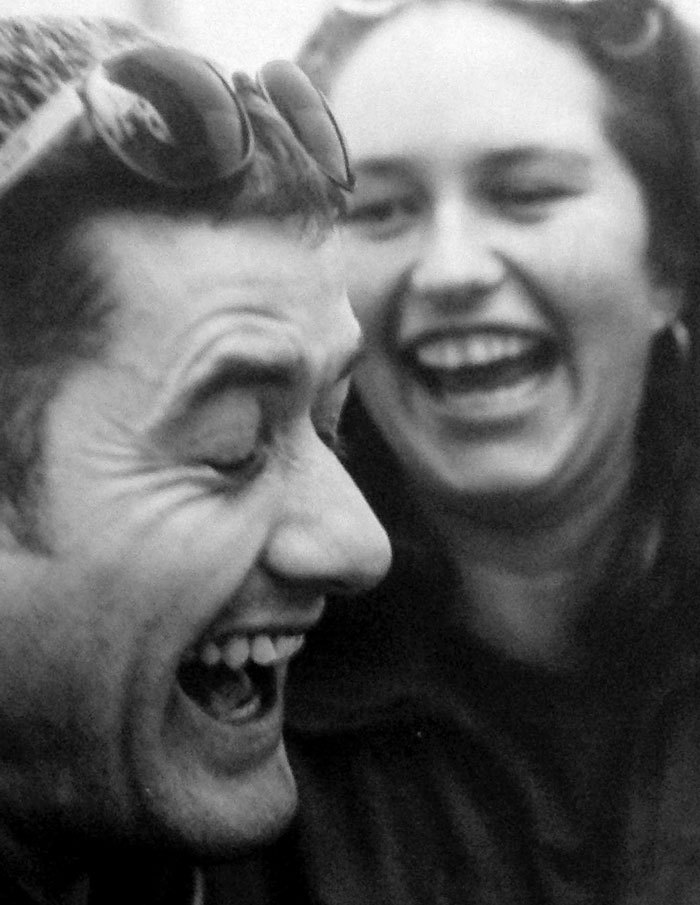 An incomplete list of local Calibre DJs
48 Sonic
Aaron
Andy Hayes
Andy Vann
Ange
Angela Fisken
Benwah
Bevan Keys
Brendan Lawler
Camille
Chelsea
Chris Cox
Chris Hogan
Claire Dell
Dean Webb
Dick Johnson
Ed
Emerson Todd
Gideon
Greg Churchill
Hamilton Brooks
Isaac Aesili
Jamie Robertson
Jason Howson
Jason Jones
Jonathan Broadbent
Leon & Cuffy
Mark Burgess
Mike Walden
Mikey Havoc
Paul Dean
Philippa
Phully
Pots
Presha
Radley
Riddle
Rob Warner
Roger Perry
Sambro
Simon Oakley
Soane
Stephen Green
Tim Adams
Tim Phin
Zayn Kemp