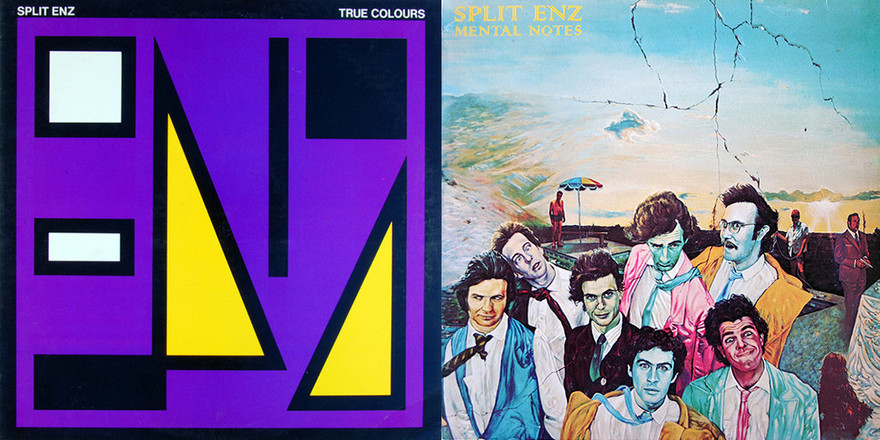 The actor Sam Neill wouldn't be among the first people you would go to for comment on popular music. But his article in Grant Smithies' 2011 book Soundtrack: 118 Great New Zealand Albums on his favourite album – True Colours by Split Enz – probably captured what many feel about it.
"Some records, the best ones, are time machines – portals to another place and another life. True Colours is that for me," he wrote.
True Colours, released in 1980, was a career changing, commercial and songwriting watershed for Split Enz which captured Sam's imagination and heart ... and those in AudioCulture's audience who voted it top of the survey to find the classic New Zealand album.
"They remind me of days gone by, of discovering myself to the background of this music," wrote an AudioCulture reader, also called Grant.
"The music relates to a particular time of my life," said Kay. "19 years old, at Teacher's College, first year flatting, becoming more adult and independent. Music makes connections to time and place and they were good times."
Jasmine summed up a common experience: "It's my first Kiwi album that I bought myself at 14 years old. A lot of good memories listening to it with friends and family."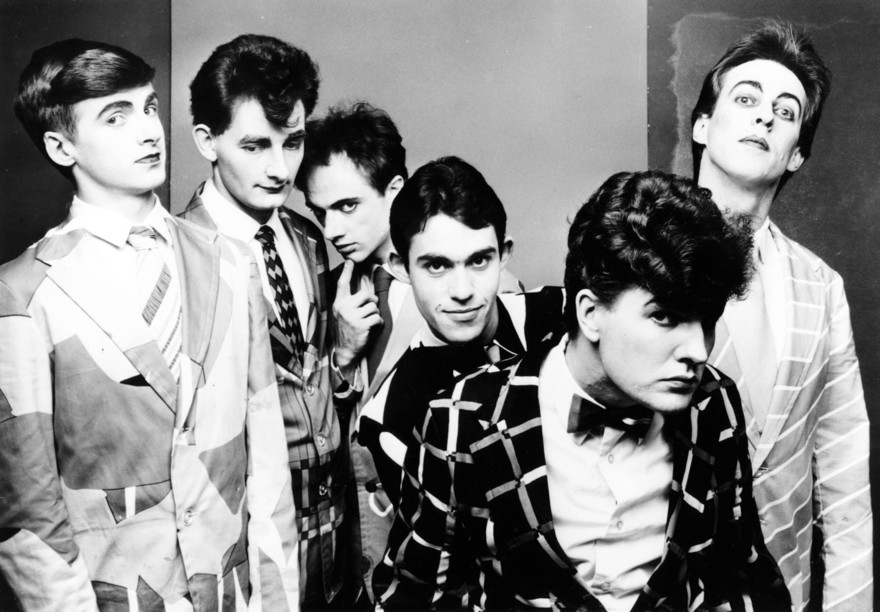 True Colours was smart pop, a heartfelt ballad, and constrained quirkiness which have endured when many other albums haven't.
"It's just a classic," said Kayla. "I used to listen to it on repeat as a kid in the 2000s even though it was a good 20 years after its release. I think we even sang one of their songs at primary school assemblies."
It was also an album which vindicated the loyalty and emotional investment many here – who had followed Enz highs, lows and revolving door membership – had in a band which we thought of with first-name familiarity.
Neil, not the Enz one, said, "this one finally laid to rest the cultural cringe about Kiwi music and kicked off an extended, joyous, celebration of who we are, by us."
That "by us" illustrates our closeness to Split Enz, the little Kiwi battlers taking on the world. And, with True Colours, winning.
True Colours arrived between the fading fury of British punk and emerging new wave from the US. Michael Jackson's 'Rock With You', Blondie's 'Call Me', Queen's 'Crazy Little Thing Called Love', the Pretenders' 'Brass in Pocket', Gary Numan's 'Cars' and Pink Floyd's 'Another Brick in the Wall Part II' were all on the charts.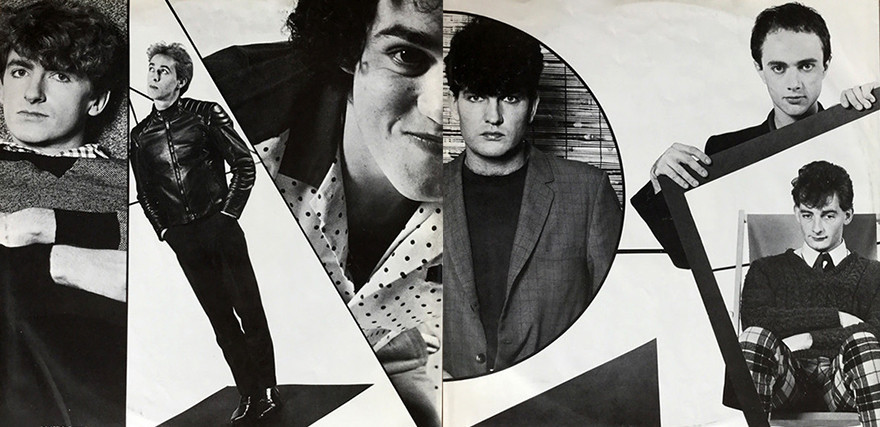 It also came at a midpoint in New Zealand music: Dragon had long been based in Sydney, Shona Laing had moved to Britain, Hello Sailor just about run their course, Sharon O'Neill's career only taking off, and the mainstream pop of Jon Stevens – his debut album Jezebel released the following month – held little appeal for serious listeners.
The reggae revolution spearheaded by Herbs' Whats' Be Happen? was yet to arrive, and Flying Nun hadn't emerged to pave the way for local alternative rock.
If the music world around it was divided then so too was True Colours, a tightrope walk between who they'd been, where they were and hinting at where they might be headed.
It had been fewer than five years since their challenging and musically shape-shifting debut Mental Notes and only three original members remained: singer/guitarist and pianist Tim Finn, keyboard player Eddie Rayner, and singer/percussionist/costume designer Noel Crombie.
Long gone was Phil Judd, their provocateur who'd been Tim's foil, sharing his intellectual and literary interests. They'd stabilised with singer-guitarist Neil Finn (who arrived in 1977), plus an English rhythm section: drummer Malcolm Green and bassist Nigel Griggs.
Tim still dominated: six of True Colours' 11 songs were his, but Neil had three alongside Eddie's 'Double Happy' instrumental and the electro-pop closer 'Choral Sea', attributed to the whole band.
Neil had made tentative songwriting efforts previously – his co-write with Tim 'Give It A Whirl' on the previous album Frenzy – but now emerged with 'I Got You', which topped the charts in Australia and New Zealand and went top 10 in Canada and Britain.
True Colours was a calculated move away from their attention-getting vaudevillian theatrics and appearance.
As Tim told The Age in Melbourne at time, he "got sick of looking like a parrot when I was trying to sing love songs ... now we are simpler and more effective ... the music still has depth, but it's more immediate."
So Split Enz stepped up with an album which bristled with nervous energy ('Shark Attack', 'Nobody Takes Me Seriously'), yearning ('I Hope I Never', 'Poor Boy') and delivering that long-sought hit with the coiled tension of 'I Got You'.
Produced in Melbourne by David Tickle – who'd recorded the Enz's previous single 'I See Red' then subsequently polished Blondie and the Knack – it was the album that Neil acknowledges was when they became a pop band, and an album he holds in great affection.
As Eddie told Gary Steel in an AudioCulture interview in 2020, "I think some members of the band were more aware of and wanting chart success … Tim, who was more savvy than me, was also right in thinking he needed to write songs that 'connected' more than earlier material. Neil likewise ... and we each did what we felt necessary to achieve that."
The album rocks with the energy of young men on 'Shark Attack', 'What's the Matter With You', and 'Nobody Takes Me Seriously Anyway' – Neil just past 21, Tim and Eddie 27 – and throbs with barely constrained power on 'I Got You'. It aches into maturity with Tim's 'I Hope I Never' which, lyrics aside, boasts a sublime melody, a song so singular it is immune to being covered or reinterpreted.
Consider Annie Crummer's version on the 1996 ENZSO album with the New Zealand Symphony Orchestra, or Australian Bernard Fanning's treatment on the True Colours tribute album True Colours: New Colours in 2021. Good though they are, neither touches the emotional fragility Tim imbues it with.
It was one of Tim's many messages to Judd, someone he missed with the kind of love and ambivalence Lennon and McCartney felt for each other after they too fell out and went separate paths.
According to Enz' former bassist Mike Chunn, the song was prompted by Phil refusing to take a call from Tim: "It should be possible I know/ to see you without stress/ but I can see I'll have to go ... I hope I never have to cry again".
As its polar opposite, the controlled craziness of 'Shark Attack' – a cousin of the frantic 'I See Red' – captures the dichotomy between love and fear: "I was swimming in the harbour of your smile/ splashing in the ocean like a child/ I didn't know what dangers lurked there ..."
True Colours straddled pop and rock with undercurrents and emotional sinew which give an album enduring appeal.
Sam Neill speaks of Tim's "breakneck brilliance" and his "vertiginous dives between arrant self-confidence and despairing self-doubt".
True Colours is an album in which distinct parts cohere into something greater than their sum, and Eddie's inventive keyboard playing adds a thrilling extra dimension ('What's the Matter With You').
The album spent 10 weeks at No.1 in Australia, eight weeks at the top here, stayed in Rolling Stone's US album charts for six months, was a triumph of marketing (laser-etched vinyl, the multi-coloured sleeve designs) … and the 40th anniversary reissue debuted on the New Zealand charts at No.1, remaining in the top 20 for eight weeks.
Hard to believe this was the same band which recorded Mental Notes, voted the third-best New Zealand album by AudioCulture readers (after Based on a True Story by Fat Freddy's Drop).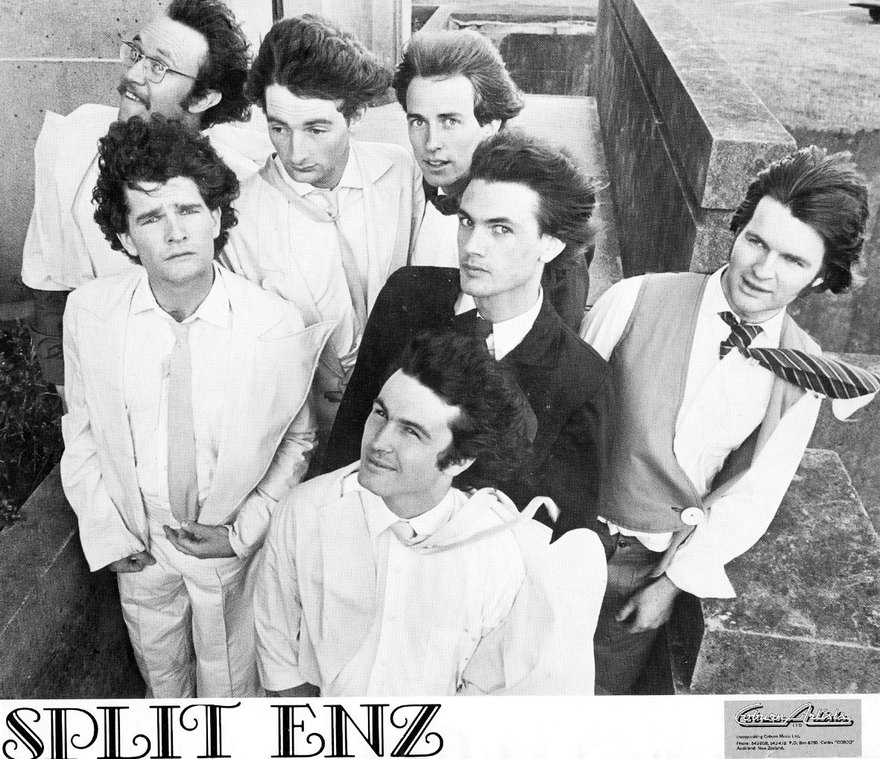 Mental Notes came out in 1975 when Helen Reddy, Sweet and the Osmonds were big sellers. Billy Joel and Leo Sayer were just getting their careers away, and people bought singles by Linda Ronstadt. Frampton came alive.
Punk and disco were still at least 18 months away and the art-rock movement helmed by the likes of Genesis and Yes was peaking.
Annie Whittle was New Zealand's top female vocalist, John Hanlon's folksy Higher Trails picked up album of the year, the top group was Rockinghorse, and the best new artist went to glam-rockers Space Waltz.
And along came an arty seven-piece which included a guy who played spoons. We'd seen and heard nothing like them.
Mental Notes can be disconcerting and uneasy. Tim sings like a man possessed by the dyspeptic spirit of Mervyn Peake. The music is all odd angles, strange time signatures and unexpected conjunctions of sound.Eddie's keyboards are startlingly inventive.
Behind the make-up and clownish appearance something darker lurks, yet there's also a beauty and clarity: 'Time For a Change' is more powerful for its sparseness, 'Maybe' is close to a pop song and you can discern a direction they would later explore. There were sometimes glimpses of resonant beauty which reappeared on True Colours.
In places, Mental Notes is indulgent and trapped in its art-rock period: the spoken passage which closes the weird 'Stranger than Fiction', "even the hippie man with his Tarot cards to play ..."
Not everyone has been enchanted by Split Enz.
Grant Smithies in Soundtrack says, "I've met hundreds of people who are profoundly irritated by Split Enz, and even more irritated by the assumption that every living New Zealander holds the band in such high regard … but for all my pathological Enz aversion, there is one Split Enz album that cannot be denied, even by me. It is the first one, Mental Notes.
"Something about it just works, despite all its pretentiousness and guile."
Here's poet Gregory O'Brien in the same book: "[Mental Notes] was my real introduction to poetry. It contained so much that was spoken as well as sung … I found myself inhabiting the pregnant pauses on the album, the silences and moments when the band seemed to have been distracted …
"Split Enz offered a portal into French surrealism, the Gothic tradition, sound poetry, John Cage, Karlheinz Stockhausen, Futurist costume design and the poetry of Mallarmé, Edith Sitwell and Dylan Thomas."
That's a heap of intellectual baggage but Mental Notes was intelligent, disorientating, dissonant, difficult, and just plain strange.
As Nick Bollinger concluded in his entry in 100 Essential New Zealand Albums: "Split Enz would go on to make many great records, but never another as disturbingly brilliant as Mental Notes".
And AudioCulture voters agreed.
Matthew said, "an outstanding debut album, very dark and haunting due to Phil Judd, although 'Amy' about his daughter is brighter. I think 'So Long for Now' is one of the best songs on it but often overlooked. There will never be another album like it.
"Whilst True Colours had the band catch up with the times and was a deserved hit full of brilliant pop songs, Mental Notes proved the band to be ahead of their time."
In 2000 Rip It Up writers collated votes to determine the top 100 New Zealand albums: Mental Notes came in first. As with True Colours – which also has an edge – the challenge of Mental Notes is what has given it longevity.
AudioCulture contributor Gary Steel says "Mental Notes, although it was recorded in Australia, captured the dark, slightly psychotic side of New Zealand culture in the mid-70s, when we still felt like a million miles away from where it was happening.
"The songs, the performances: it all still holds together in a way few other local albums did back then. The cultural cringe was real and Split Enz kicked it in the guts, Trev!"
However the final word on Split Enz shouldn't go to a critic or an actor, but a fan.
Like Elaine, who told AudioCulture, "they were edgy and quirky, wore fabulous suits [and were] unlike any other band in New Zealand at that time. Tim and Neil Finn were and are so talented, wore makeup and could write such memorable songs and sing like no ones' business.
"My friends and I knew we were listening to something special … and we were right.
"Split Enz spoke to a generation."