When seminal reggae producer Lee "Scratch" Perry toured New Zealand in 1999, local promoter Basstech released a run of T-shirts proclaiming "All things have to start from Scratch", a cheeky nod to Perry's influence on many modern genres of music. Significant as that influence is, it would have seemed even more remarkable had he not been born in Jamaica, an island with a population of less than three million people, one that has played a pivotal role in the development of music globally. From hip-hop to punk rock to electronic music – rave to jungle to grime to garage – the studio techniques of Jamaican artists maintain a strong global presence.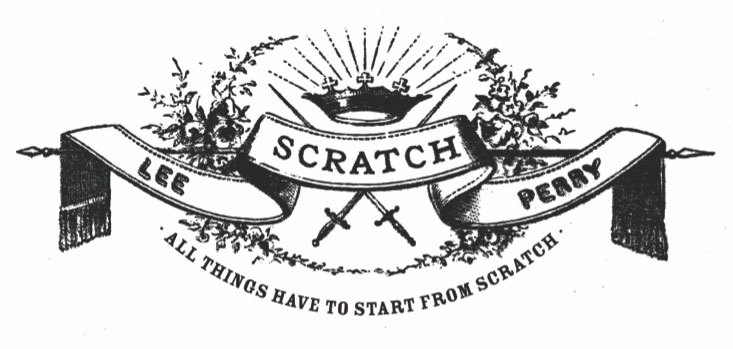 The influence of Jamaica's studios is predated by another significant musical export from the island – the culture of sound systems.
But the influence of Jamaica's studios is predated by another significant musical export from the island – the culture of sound systems – a group of disc jockeys, engineers and MCs playing music at community gatherings, often on the biggest speaker and amplifier combinations possible. From hip-hop's beginnings in the early-1970s to the style and structure of today's DJ-focused gigs – "two turntables and a microphone" – in one way or another derives from the ghettos of 1950s Kingston.
New Zealand's own Jamaican-derived sound system culture began in the early 1980s, a whole decade or so prior to the inception of other more well-known early collectives, when a local community of Twelve Tribes of Israel Rastafarians began putting on dances in Ponsonby, Auckland.
The Twelve Tribes of Israel Soundsystem
Thirty years later, and in the neighbouring suburb of Kingsland, Patrick "Dubhead" Waller reflects, "The first time I saw a sound system in NZ was during 1984, and it was one of the Twelve Tribes of Israel's regular dances. It was in the Ponsonby Community Centre and the gig was Dread Lion Band alongside Jah Love Music Sound System. Now that was a real sound system ... that was physical speakers that they owned themselves, records that were their records, and it was Hensley Dyer operating, putting the records on and MCing. This was the first time I'd ever seen a guy toasting ... and he was a Jamaican as well. I was like 'whoa' this is the real thing! Hensley was one of the founders of the Twelve Tribes in New Zealand, having moved here in 1981, and he brought one of his children with him, Tuffy [Culture], and around about 1982 the Twelve Tribes established themselves locally. There were other people he started it with, but he was very much the figurehead."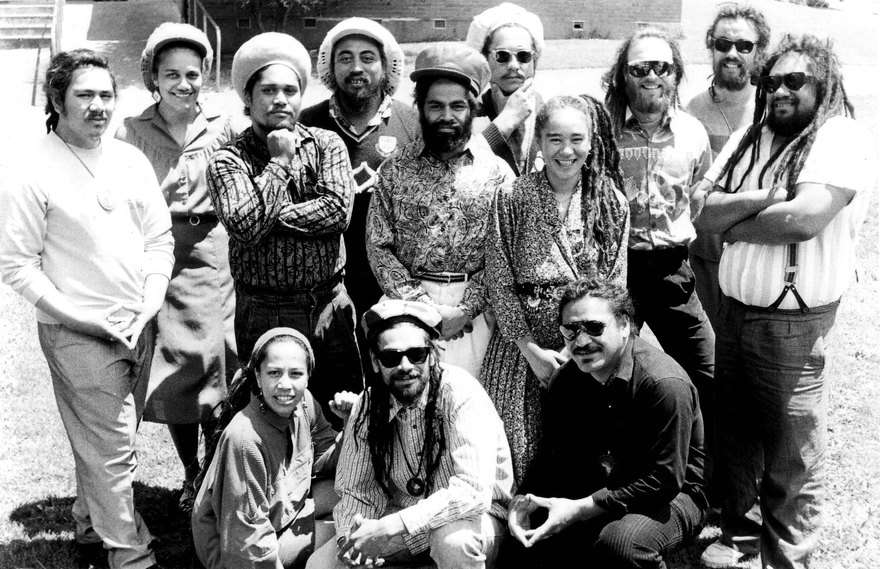 Changing their name from Jah Love Music to The Twelve Tribes of Israel Sound System NZ, and based in a headquarters with a large outdoor yard in Pollen St, the musical collective as well as the wider Twelve Tribes community began holding monthly dances open to the public.
Dubhead continues, "They were amazingly well organised dances, because the organisation itself was a community, and they divided into different bodies and everyone would work in the areas they were good at ... selling clothing or food, or dressing the venue, or being involved with the music, and so on. These were family friendly events with no trouble."
Dubhead remembers a similar level of organisation where the music was concerned. "They were disciplined and they were super tight. People like Jules and Tuffy, they knew when to go on, and then get off when it was time to get off ... there was never any, sort of, 'oh it's going well I think I'll keep going' or jumping up on other peoples' sets ... and I think the religious element was a big part of that. They were like 'we're spreading our message, so we're going to do it in a really clean, disciplined way. So there's no swearing, there's no getting on stage drunk, there's a whole lot of things that you might associate with gigs that was nothing to do with Twelve Tribes."
Early selectors and performers included Sergeant Benji, Obelix Brown, Mighty Asterix, Tuffy Culture, Digi Gad, Blacka Benji, Captain Silver, Jules Issa and Lei D Lee.
From Rasta to Rave: The 1990s
Not long after the rave scene gained momentum in the United Kingdom and across parts of Europe, similar events began happening in New Zealand. One night proved so popular it was packed into a vehicle and driven from Auckland to Wellington. Part dance party and part BLERTA reincarnation, "Gotham City" was the rave that relocated by bus, indirectly providing the catalyst for the inception of both Auckland's Stylee Crew and Wellington's Roots Foundation Sound System.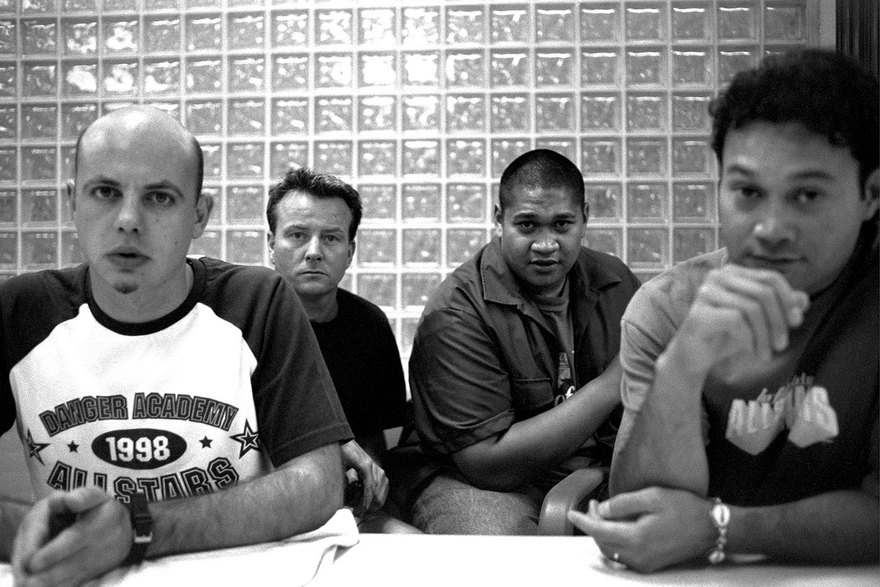 "There was nothing else like that going on, where you could hear hip hop, electro, reggae, all in one place in one night."
— Dubhead
Dubhead continues, "In about 1988 some guys took a lease on an old theatre on Galatos St. There were three of them, Matthias Sudholter from Germany, Pitsch Leiser from Switzerland, and Alan Green who was a New Zealander. They started something, the beginnings of which were kind of a multi disciplined art performance series of events called 'The Lewd and the Ludicrous'. It was performance in any shape or form: dancers, poets, DJs, MCs, multi-disciplinary. The two European dudes had seen the beginning of the warehouse culture in Europe and the festival circuit, and they were like 'right, we want to hold these events where we can get all these different people doing different things and put them on one bill.' So they booked DLT, Sirvere, Stinky Jim, myself, and Twelve Tribes performers, because they used to go to Twelve Tribes dances themselves. They'd have these gigs at Galatos Theatre and they started becoming quite popular because frankly there was nothing else like that going on, where you could hear hip hop, electro, reggae, all in one place in one night."
The Galatos Theatre nights started to get bigger and the Galatos Three joined with Planet magazine to become one of the first crews to hold big dance parties in New Zealand. The first was called Gotham City. Dubhead describes the night. "It went off. It was huge. That really was the first dance party that happened here in Auckland."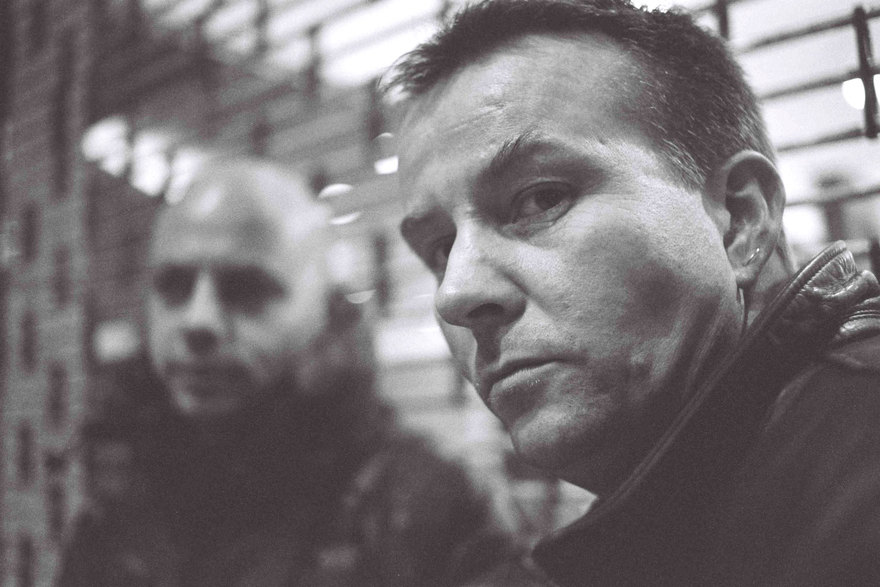 It went so well, the performers and crew boarded a bus bound to recreate the gig in Wellington. Former promoter and co-founder of the Roots Foundation Sound System John Pell attended the Wellington party, also having Dubhead to stay at his flat as a result of both their partners at the time being good friends. John describes the switch that occurred which would see him eventually touring artists such as Lee Perry, Mad Professor and Rockers Hi-Fi over the years to follow. "I was really into goth stuff at the time, Sisters Of Mercy, Dead Can Dance ... and this guy Dubhead turned up to my place with this crate of reggae records to play this rave, and he was putting them on and I was like 'Wow, this is awesome'." Dubhead observes, "He came to the rave, saw me and Tuffy performing, live MCs and dub rhythms, and, um basically converted ... that was it. No more goth records. Big Youth, U Roy, boom! [laughs]"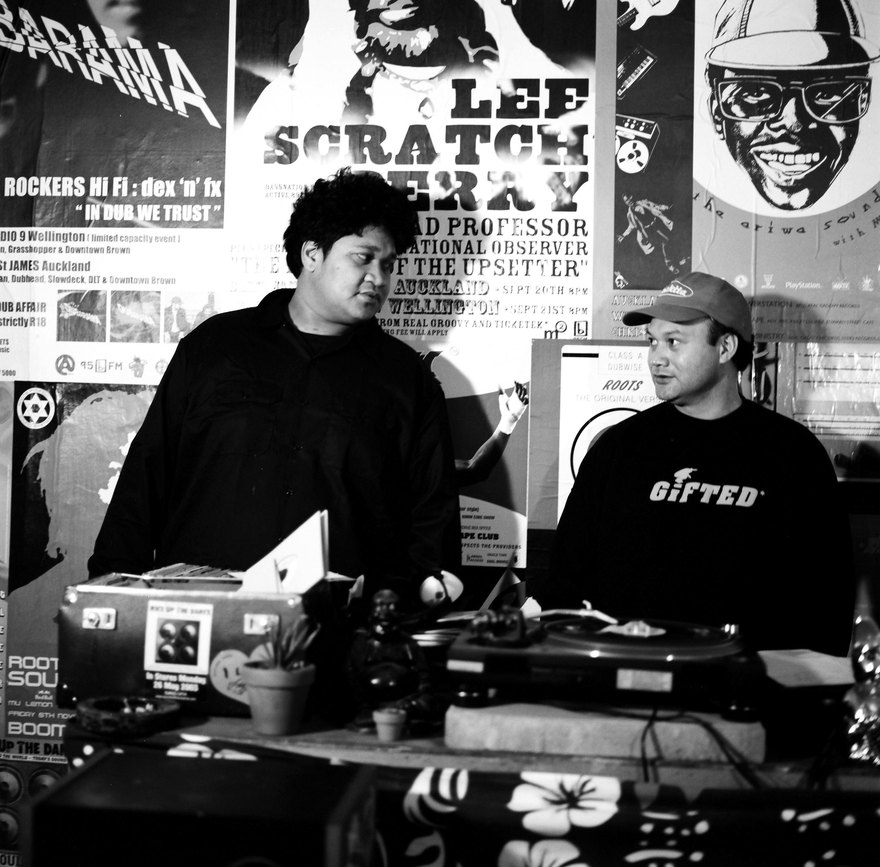 The Roots Foundation Sound System
Wellington's Roots Foundation Sound System nights provided a cross-section of genres set against a Jamaican-inspired backdrop. With John now energised to start putting on dances, and also managing former Wellington venue The Carpark, it was fortuitous that in 1991 a reasonably fervent advocate of reggae arranged for a wall of sound to be delivered and installed in the venue for one night only.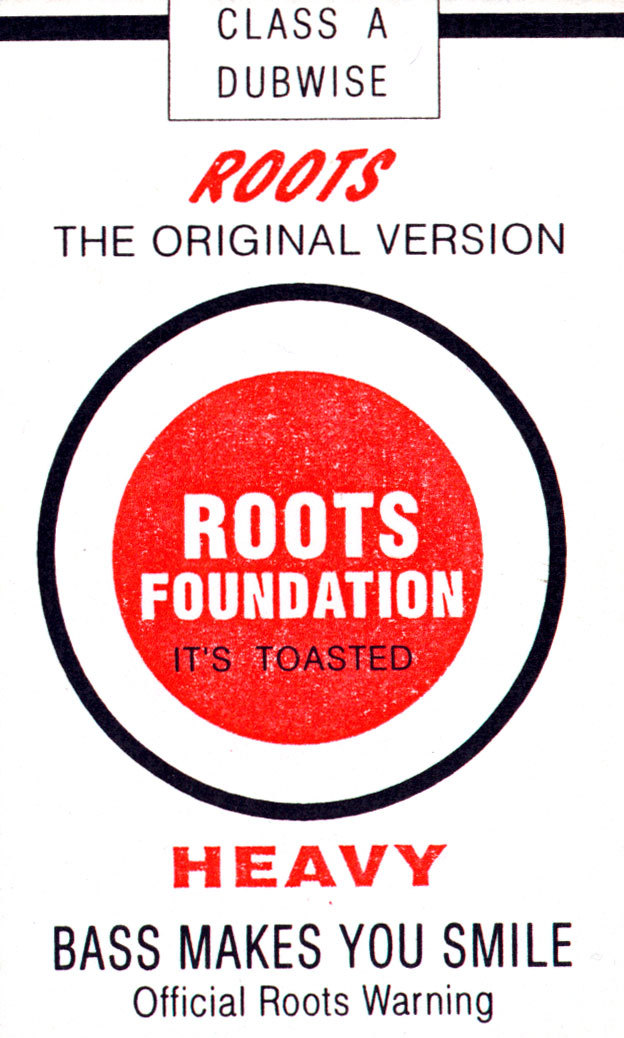 Danny 'Lemon' Scotford's "All Night Reggae Powerhouse" debuted there in 1991. Danny remembers "there were six people there ... and the eventual members of the Roots Foundation were four of them!" The four were Danny "Lemon" Scotford, Chris "Mu" Faiumu, Akakoa "Koa" Williams, and John "Roast Chicken" Pell. Mu recalls, "After going to that All Night Reggae Powerhouse gig and seeing that much PA set up it pretty much seemed common sense I thought. Put on a party, put a huge sound system in there, and play some good records." Beginning in 1992, the collective recently celebrated its 21st birthday at Mighty Mighty in Wellington.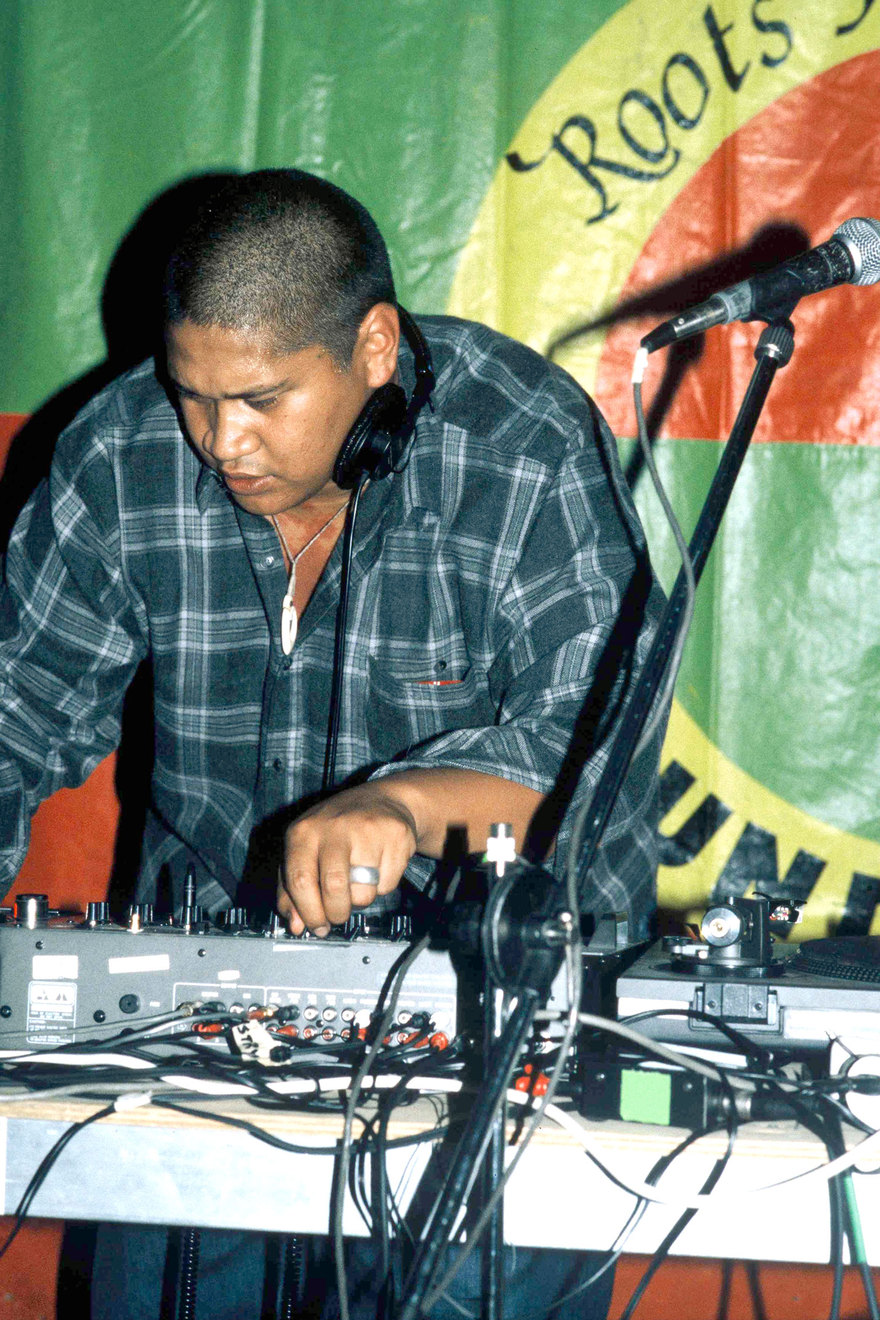 "It's always been a melting pot of stuff," says John, "I mean, right from the beginning. Reggae's been the basis, the framework, but it's always been a mix and mash of all different styles. I always thought it was like a show. You know, with Tuffy Culture, the Te Uki Ou Drummers, Jules Issa, Salmonella Dub ... it's more like you're coming to a show where the DJs are as important as the live acts. So we kind of put our own stamp on what a sound system is with what we did, as opposed to a more purist Jamaican thing. It was more just a party night. Sound system might have been a tag or a name for it."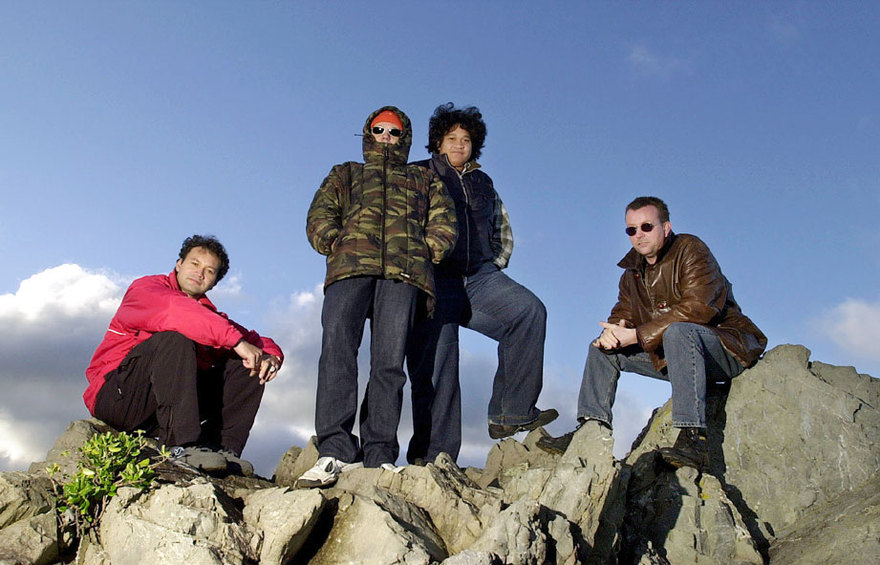 Danny continues, "What became very apparent, was part of the purpose of what we played was to illustrate the influence that Jamaican music has had on all the other genres of music we select, and what a huge influence it had and still has on dance and electronic music through until today."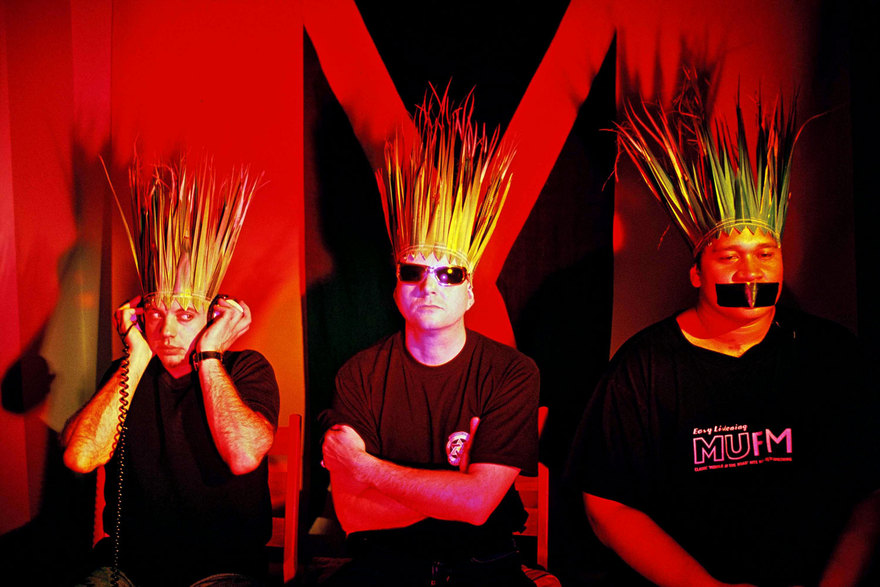 The Stylee Crew
As a result of the early raves in Auckland, there were a collective of DJs who kept getting booked together. Dubhead, alongside Jim "Stinky Jim" Pinckney, Alex "Slowdeck" Doyle, and Darryl "DLT" Thompson decided to try putting on gigs themselves. Dubhead recalls, "Stuart Broughton, the manager of Supergroove started booking DJs and MCs to support the band's shows. He put on a gig at the Dog Club, now the Dog's Bollix, with Big Matt, ANC Dread who became Antsman, myself, DLT, MC OJ and Rhythm Slave, Tuffy, and Slowdeck. The gig was called Dog Club Stylee."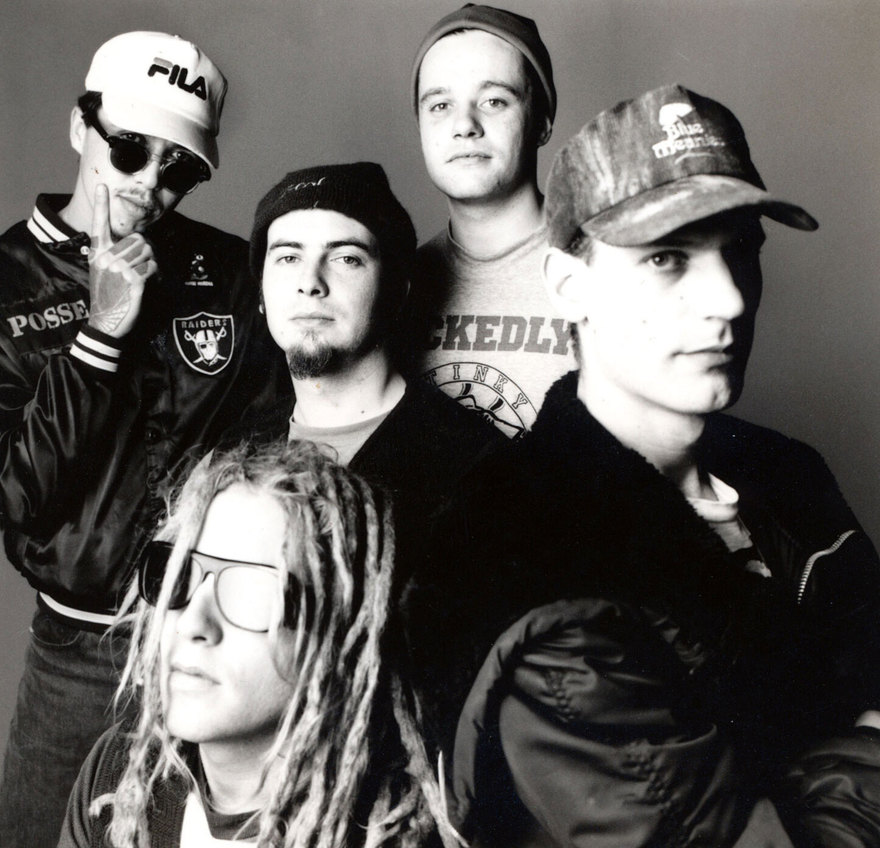 "As a result we got booked as 'The Stylee Crew' for a party behind a skate shop in Symonds St at the time, a name we never really liked, but it stuck. From there the gigs started getting bigger, and around this time Roger Perry got back from the UK. Before Roger left he was playing at Cause Celebre/The Box and Siren, so he was big in that club scene and he was a very good DJ. But in the UK he'd discovered things like Massive Attack, Rockers Hi-Fi, and Soul II Soul – basically UK popular culture was becoming infused with sound system influences! So when Roger was there these were the biggest things and when he got back it was like 'this is the new shit, playing house records in clubs is one thing, but playing riddims over a big system ...' and he came to us and asked to be a part of The Stylee Crew, and we of course said yes." Around this time the name was changed to the 37 Degrees Crew.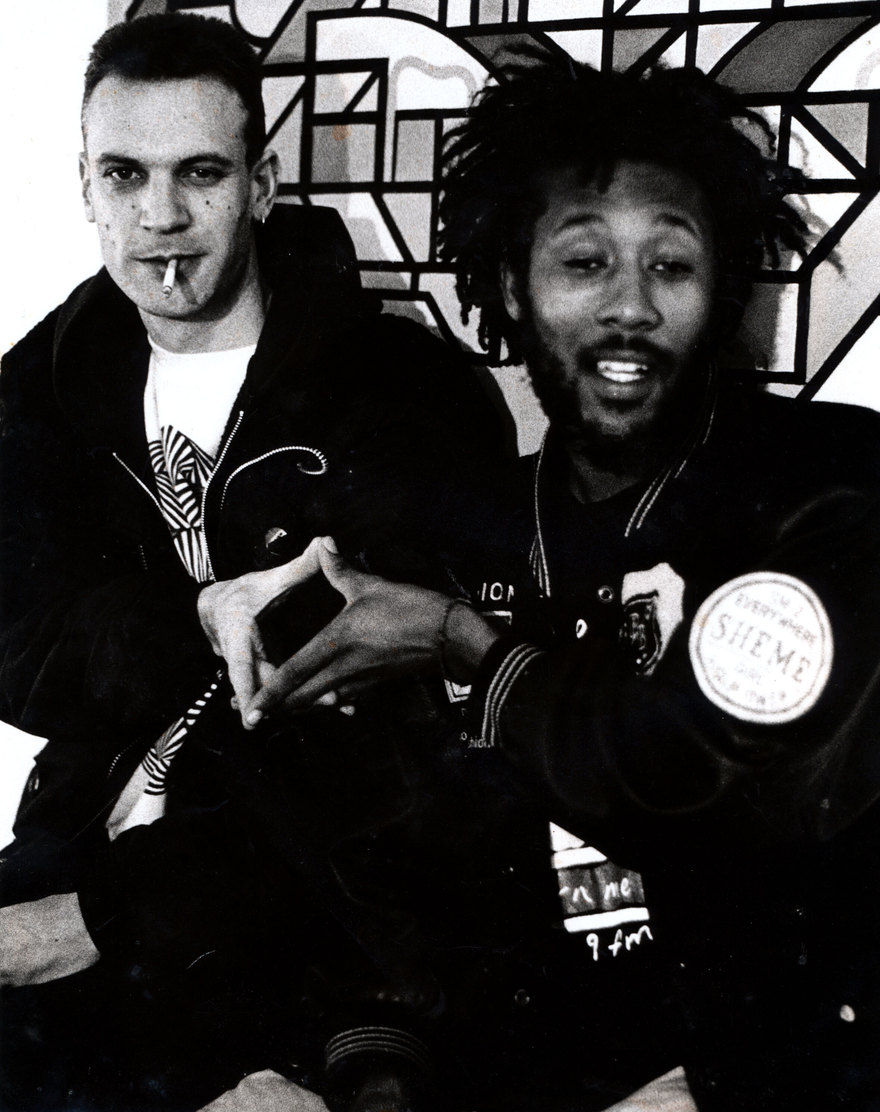 "So like the Roots Foundation, we each had our specialty, we each had emcees we worked with, we were promoters, and when we put on a gig we'd hire the best sound system we could find. We were a collective of DJs who had a musical vision who wanted to put on events, and they were events with a specific reggae or sound system ethos about them, though not playing just reggae all night. Another similarity with ourselves and the Roots Foundation is we didn't own our own rig, but we were able to hire them from guys who were sympathetic to the sound we wanted ... these were the guys who owned a PA and spoke the same language."
In Auckland at the time it was the team from Acme Audio who were a part of the Stylee Crew collective, coming in to check the venue and EQ the PA to suit the room and the music to be played. In Wellington with the Roots Foundation, Andy Craig's Western Audio did similar.
Custom built rigs
In the original Jamaican context, a complete sound system combines both human beings and machinery. In this regard a sound system can be thought of as a musical group or band. There are specific roles to be filled, from selecting the records to be played to mixing them (the combination of which is the DJ in the modern sense), to providing vocals over tracks (traditionally known as deejaying in Jamaica, though more widely referred to as MCing). A further role is that of the soundman, or the person responsible for setting up and maintaining the physical sound system, "tuning" it to the specific type of music the collective play.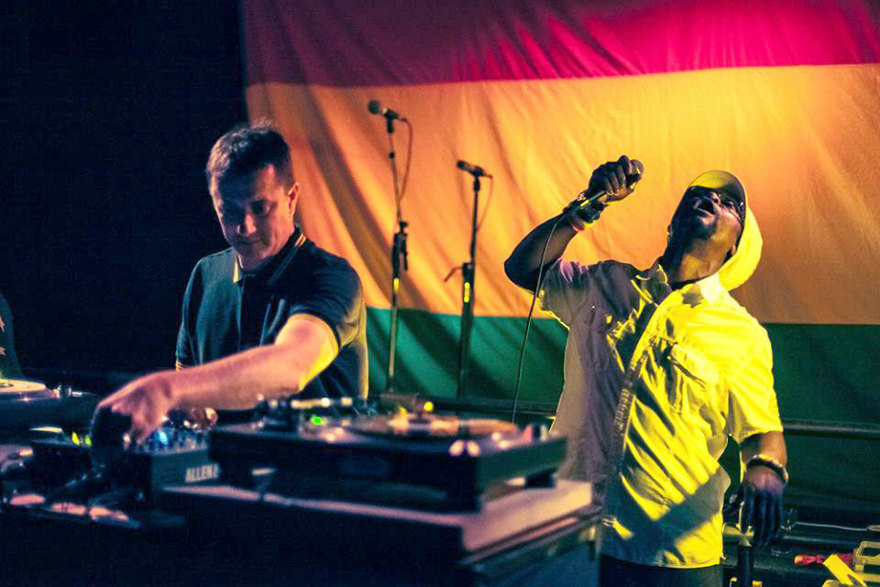 In recent years in New Zealand, a scene of owner-operators custom building traditional reggae-based systems has emerged.
In Jamaica, traditionally the sound system equipment and record collection were owned by the sound system's operator, as was the case with Twelve Tribes New Zealand, with audio rigs often custom built systems with trademark large bass speakers, known as scoop bins. However many sound systems both in New Zealand and across the world have emerged and performed without owning a physical system. In recent years in New Zealand, a scene of owner-operators custom building traditional reggae-based systems has emerged, such as Lion Rockers Hi-Fi from Piha, JAFA Mafia, and Vital Sounds Hi-Fi from Wellington.
Whilst the general consensus in the music community is that one can perform as a sound system without building, owning and maintaining a physical system, Marty Vital of Vital Sounds begs to differ. In 2008 he launched New Zealand's first ever custom-built scoop-based sound system, Vital Sounds Hi-Fi, in the tradition of Jamaican and UK based sound systems.
"I believe 'sound system' is a genre specific idea, and refers only to reggae-based sound systems. When we talk about sound system culture of Jamaica and the UK we are always referring to reggae grounded sound systems. 'Sound system' internationally refers to a physical sound system. I understand that crews do and did operate in New Zealand as a collective without an actual sound system, and fly the flag of reggae-based sound system culture. But I have always felt very strongly about this, to the point when I started Vital Sounds, it was never called a sound system or hi-fi. It ran as a night or gig or session. I never called it a sound system or used photos of other people's sound systems on our gig posters, as is the practice here in New Zealand. This is something I hate, it's like a group of racers going to the drag-strip with a picture of someone else's dragster on the side of their van, it's just wrong!"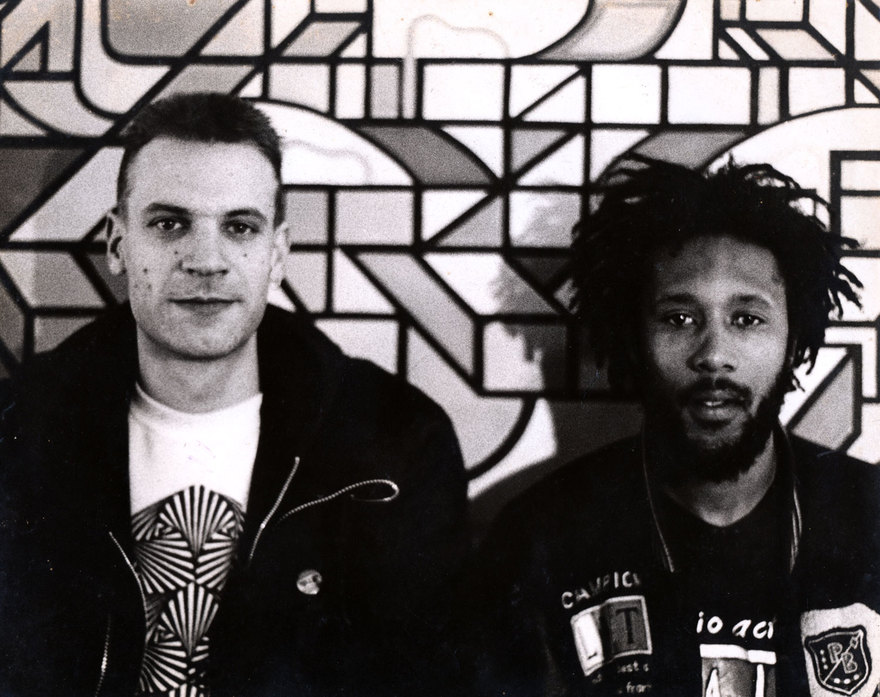 Known as Vital Sounds from 2003, Marty became Vital Sounds Hi Fi in 2008 when when he – alongside Brendan "Topknot" Robinson and MC Ras Stone – launched his custom built system. Unfortunately Marty has now sold the rig on to Melbourne, owing to his being an operator by default making him a gig promoter, a difficult and thankless role at the best of times. Dubhead played on the rig, describing it as the best PA he has ever played on. "Marty selling the system is significant to any discussion of sound system history in New Zealand. It comes back to how we didn't own PAs, and how by owning it and building it, yes you've got a real scoop system just like from Jamaica in the old days, the way reggae is supposed to be heard ... but you've got these overheads. Storage and transport alone let alone paying to promote a gig and hoping people would turn up. Back in the day in Jamaica sound systems were an economic boom for the community that they came from. This is not a reality here, or even in much of Jamaica anymore."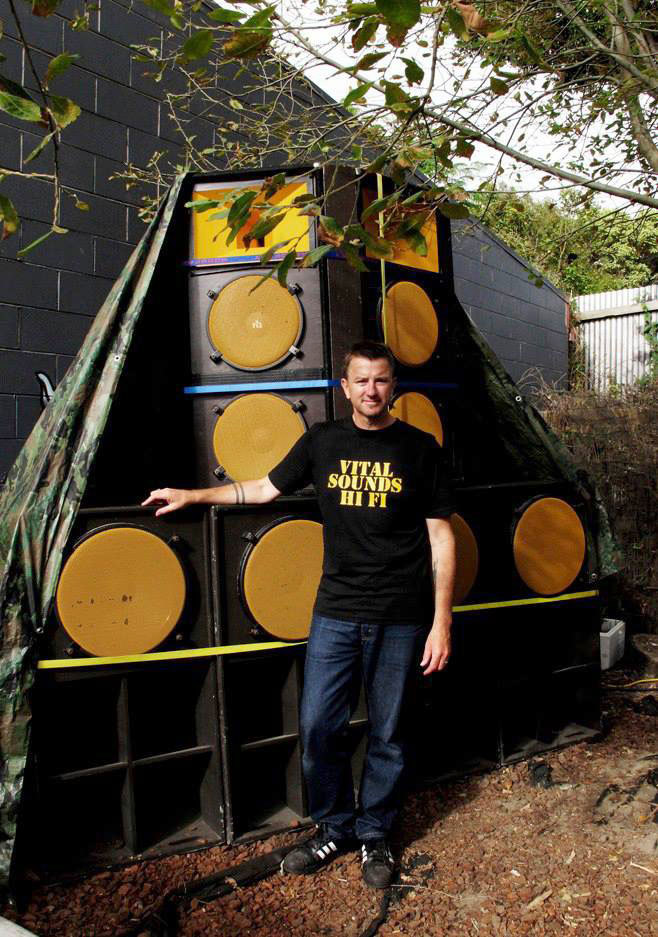 Sound Clashes
Around the mid-1990s, various crews began having sound clashes locally, something specific to sound system culture. Bereft of owned and operated rigs, it wasn't two physical sound systems clashing, but two crews going head to head. Notable clashes included Bureau De Bashment (which was Stinky Jim, Slowdeck and Mighty Asterix) clashing with the Roots Foundation crew from Wellington, as well as Auckland's JAFA Mafia clashing with Sydney's Firehouse Crew.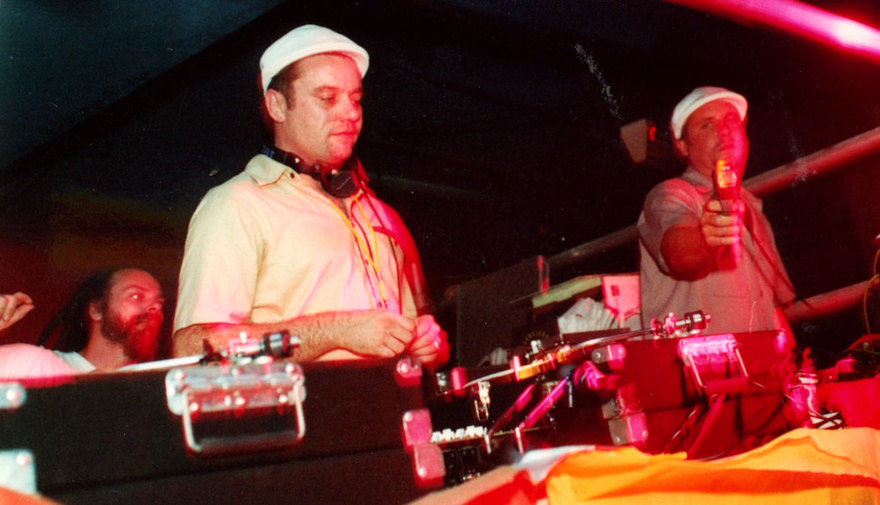 Moving from the UK just over a decade ago, Tobi JAFA, like many local sound system DJs, comes from a diverse musical background, though Jamaican music is at the core of his sound. Having operated a physical system for six years now, the collective of JAFA Mafia got its start when "this Hungarian plasterer dude" did a guest slot on Tobi's then Friday night bFM show.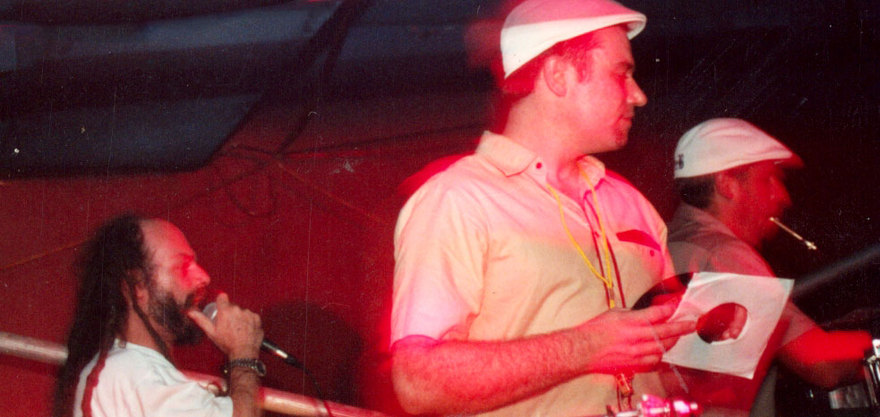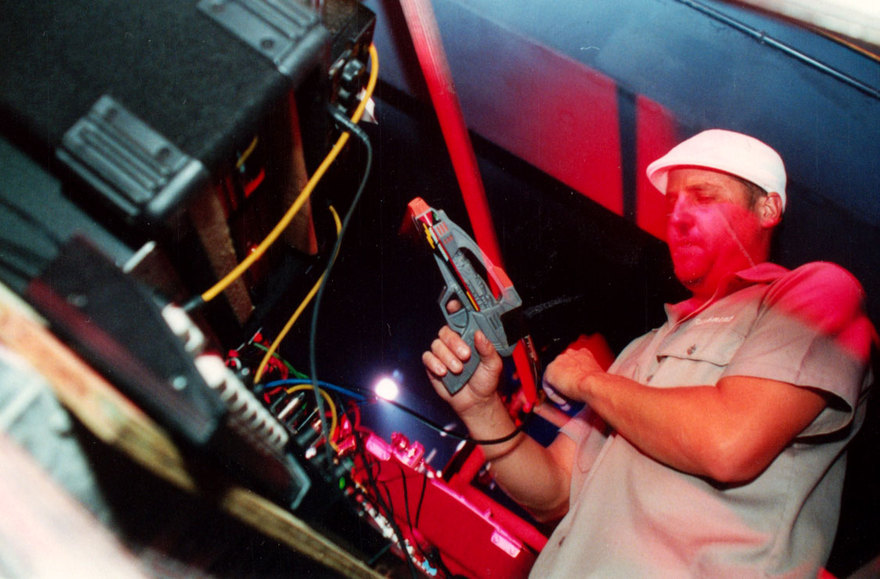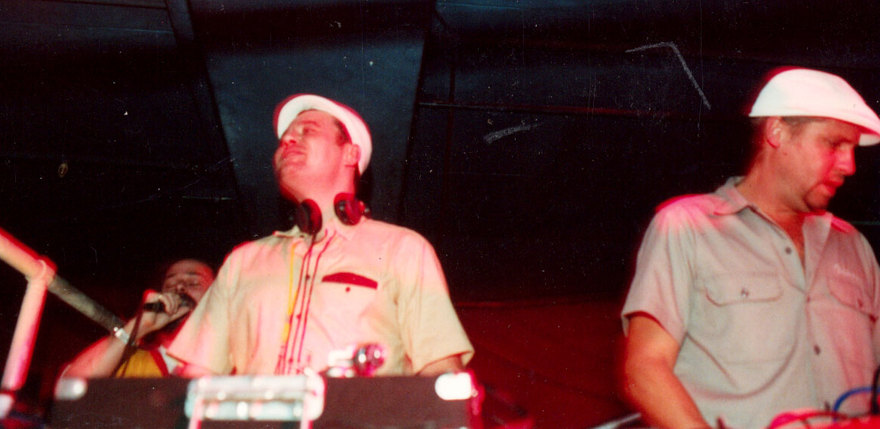 "So we got together, and we organised a clash between Fleet FM and bFM, and we were like 'this is it, we'll get some boxes'. Then we tried to get a set at the Raglan Sunsplash, but they turned us down, so we just set up in the car park. Security turned up and tried to kick us out but luckily while we were busting out tunes, these two big fucking Holdens with Mongrel Mob dudes in them pulled up and were like 'mind if we camp next to you' ... and they were into it, about 20 of them. So we're rocking out with our Mongrel Mob crew and security from Sunsplash came out and were like 'you're not allowed to do that', and the Mob boys said something about heads getting cut off, and security disappeared back inside. Following that we travelled to Sydney [without the Mob] clashing local well-established crew Firehouse – and we won."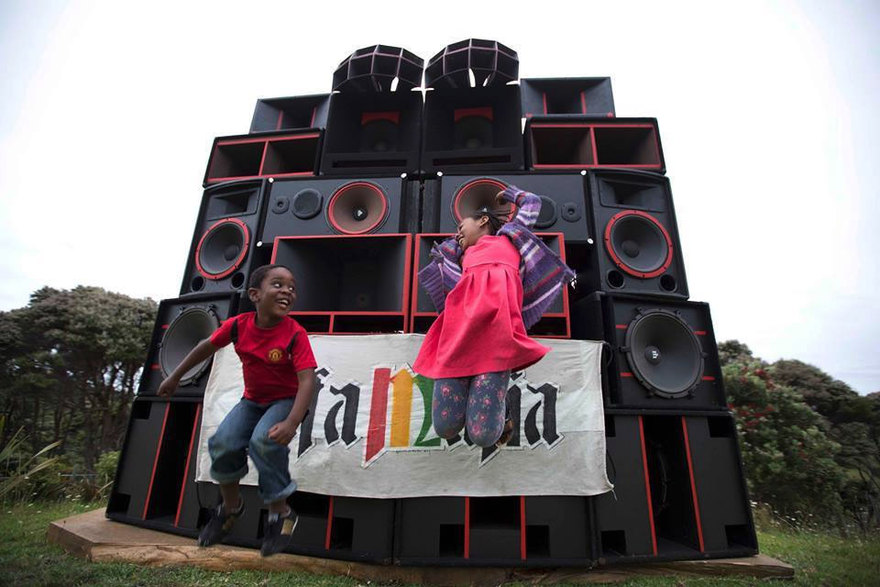 The present
Whether or not they own and operate physical systems, there are currently a number of musical collectives identifying as sound systems in New Zealand. The most advanced custom-built reggae speaker system currently is Piha's Lion Rockers Hi-Fi. Other crews include King Dynamite (Gisborne), Intacepta Audio (Rotorua), Mayhem Sound (Wellington), Back-A-Yard (Auckland), Kindred Sounds (Christchurch), Bass Factory Sound System (Christchurch), Subtle Sound System (Christchurch), Sandy Bay Social Club (Auckland) and Earthtone Hi-Fi (Auckland).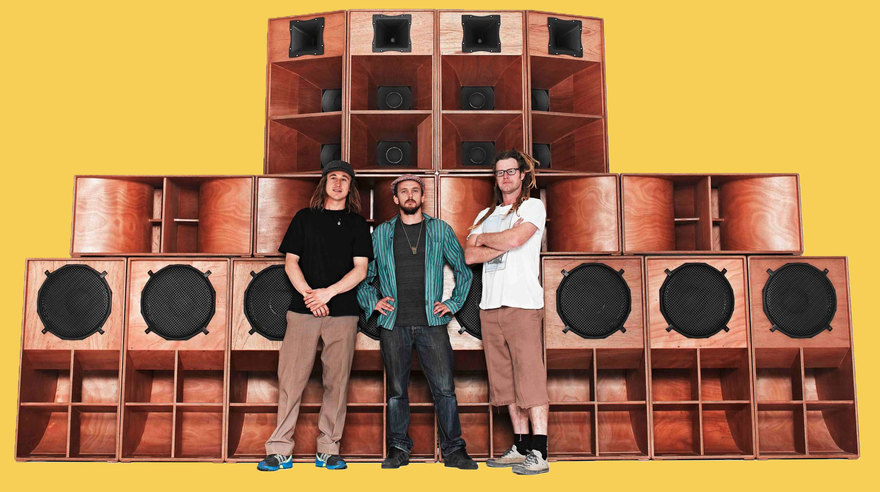 Where the history of Jamaica's influence on New Zealand music is often discussed in terms of bands, particularly those that formed after Bob Marley toured in 1979, the not-a-band part of it is just as significant a story. From the Twelve Tribes of Israel Sound System delivering their religious message at community dances in the early 1980s to the original inspiration for the likes of contemporary stadium acts like Optimus Gryme and Bulletproof, the disc jockey + MC + engineer + speaker combination now spans four decades in New Zealand.