The Chicks revealed their personal tastes in popular culture in the October 1966 edition of the Wellington pop magazine Teen Beat.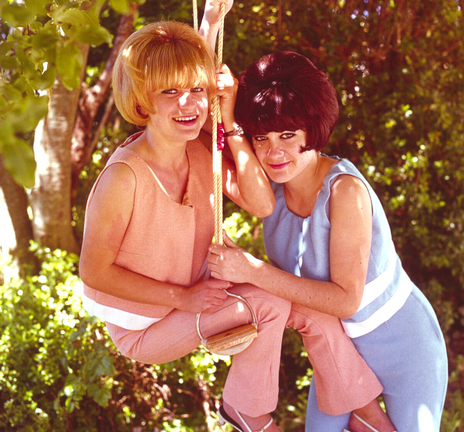 Full name
Judith Marie Donaldson ("Big Chick")
Suzanne Joy Donaldson ("Baby Chick")
Age, height and weight
Judy: 17 years, 5', 7½ stone
Suzy: 15 years, 4'11½", 6½ stone
Eyes
Judy: Green
Suzy: Blueish-grey
Likes
Judy: Writing, listening to records, all types of dancing, photography, correspondence, mod clothes, and all types of music.
Suzy: Playing records, singing, dancing, mod clothes, animals, and playing bass guitar.
Dislikes
Judy: Rude, sarcastic, or big-headed people.
Suzy: Microphones that won't work, band boys with bad memories, and big-headed people.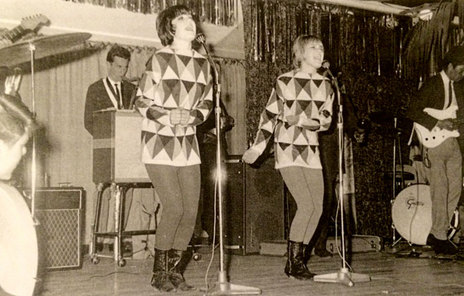 Favourite singers
Judy: Sandie Shaw, Petula Clark, Cliff Richard and Dusty Springfield.
Suzy: Dusty Springfield, Sandie Shaw, John D'Andrea, Petula Clark, and Mike Furber.
Favourite groups
Judy: The Troggs, Rolling Stones, Lovin' Spoonful, the Mamas and Papas.
Suzy: Spencer Davis Group, the Young Giants, Normie Rowe and the Playboys.
Favourite actors
Judy: Jane Fonda, Doris Day, Tony Curtis, Natalie Wood, Peter O'Toole, Ann-Margret, and Sandra Dee.
Suzy: Peter O'Toole, Ursula Andress, Brigitte Bardot, Peter Sellers, and David McCallum.
Favourite country and western singer
Judy: Ken Lemon
Suzy: –
Favourite folk group
Judy: Peter, Paul and Mary.
Suzy: –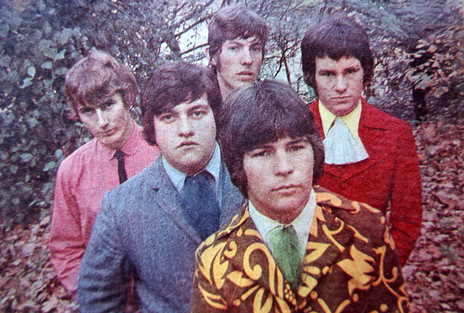 Favourite New Zealand artists
Judy: The La De Da's, Allison Durbin, Ray Woolf, Larry's Rebels, musical director Jimmie Sloggett, guitarist Doug Jerebine and Lee Grant (Mr).
Suzy: The La De Da's, Larry's Rebels, Doug Jerebine, Lee Grant, and Jimmie Sloggett.
Types of boys preferred
Judy: Boys with long hair that wear mod clothes, and boys that are polite and have good personalities, plus a good sense of humour.
Suzy: Accountants, long-haired boys, and boys that have money growing in their back yard.
Favourite TV programmes
Judy: Get Smart, The Man From U.N.C.L.E., Peyton Place and any teenage pop shows.
Suzy: My Dog Precious, Get Smart, Peyton Place, Voyage to the Bottom of the Sea, and The Man From U.N.C.L.E.
Favourite foods
Judy: Mushrooms, chicken and eggs (naturally!)
Suzy: Milk and eggs.
Favourite colours
Judy: Blue, green and orange.
Suzy: Pink.
Career ambition
Judy: To stay in showbiz for as long as possible, visit Aussie again, and to visit the States.
Suzy: Visit America to sing with the Young Giants and John D'Andrea.
Personal ambition
Judy: To get the most out of my life as I can.
Suzy: No time to think of such things!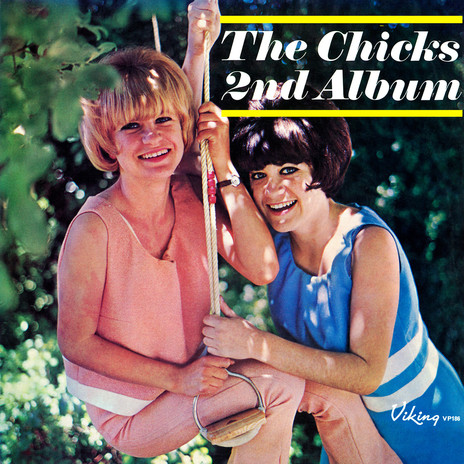 LPs released
The Sound of The Chicks, The Chicks Second Album, The Chicks
EPs released
The Chicks, The Chicks Return, Heatwave
45s released
'Heart of Stone', 'Hucklebuck', 'Java Jones', 'Be Bop A Lula', 'Tweedle Dee'
Mascots
Black and white kitten named "Nooky" after the drummer of Larry's Rebels, and a large gonk named "Perjanik Junior" after Mike Perjanik.
TV appearances in New Zealand
On the Beatside, New Faces, 1965 Golden Disc Award Show, Swing Safari, Town and Around, and Come On!
TV appearances in Australia
They appeared several times on Saturday Date (Sydney and Newcastle) and Kommotion (Melbourne).
They have toured with
Sandie Shaw, Pretty Things, Eden Kane (twice), P.J. Proby, Wayne Fontana, Dinah Lee, and many other New Zealand artists.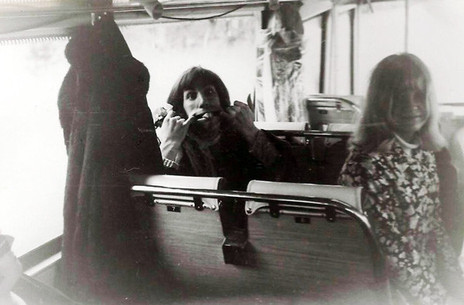 Manager
Mr. J.B. Donaldson
Fan Club Address
P.O. Box 5697, Wellesley Street, Auckland.