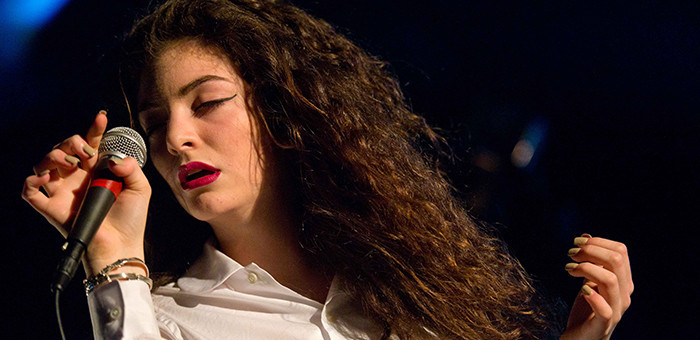 It can be very hard to judge what an artist's streaming numbers actually mean in terms of their career. Not only is the payment per stream very small, it is also opaque since it varies in different situations.
On Spotify, streams from listeners with paid accounts are worth more than those on the free tier, and major labels can negotiate better rates than independent artists. Even a big sounding number like "a million streams" doesn't always mean that the songwriter behind it has a sustainable career.
APRA/AMCOS presents an award to any songwriter who achieves this mighty feat.
Things are a lot clearer when a track gets to the level of a billion streams. The income from streaming platforms alone is enough to support a songwriter and many other sources of revenue can follow. For example, synching royalties from the track appearing on ads, TV, and film; publishing rights from airplay on radio; and income from ads on YouTube videos that feature the track.
For this reason APRA/AMCOS, the main representative organisation for songwriters across Australasia, presents an award to any songwriter who achieves this mighty feat. This is true whether they were the primary artist associated with the song or whether they were one co-writer among many.
New Zealand songwriters can reach this milestone without most of the general public realising it has happened. Here are the stories behind tracks by local songwriters which have reached one billion streams.
--
Jon Hume – 'Be Alright' by Dean Lewis
In 2000, the three Hume brothers from Feilding won Smokefreerockquest as Evermore. They made up a school name because they were home-schooled. Their first album Dreams (2004) broke them across Australasia and the follow-up Real Life (2006) hit the top five on both sides of the Tasman. The brothers also shared the 2005 APRA Silver Scroll for 'It's Too Late'.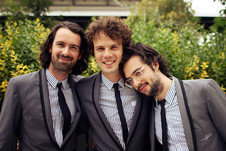 It looked like Evermore would take on the US next as they had strong record company support there, but somehow it never quite happened. Instead, Evermore released three more moderately successful albums down under before calling it quits. Lead singer and guitarist Jon Hume began working as a professional songwriter. It led to a songwriting session with Australian singer-songwriter Dean Lewis. Before they met, Lewis had already written an embryonic song about a break-up with a girlfriend after he found messages on her phone. Lewis and Hume turned it into a compassionate break-up song, with the voice of a friend supporting the broken-hearted narrator. It struck a nerve, becoming a worldwide smash.
Dann Hume – 'See You Again feat Charlie Puth' by Wiz Khalifa
Dann Hume was the drummer in Evermore and contributed to their songwriting. He was credited with their two biggest hits, 'Running' and 'Light Surrounding You'. His main work post-Evermore was as a producer and he worked on three massive albums by Australian rock band Sticky Fingers – two went gold, the other platinum. He has twice won producer of the year at the ARIA Awards in Australia, for his work with Amy Shark in 2018, and with Matt Corby in 2019. His contribution to the Wiz Khalifa song 'See You Again' was more minor in the scheme of things, but reflects how much Dann is seen as a safe pair of hands in the music industry.
The producers of the Fast and Furious series of films wanted a song written in memory of actor Paul Walker, who died in a car accident. Dozens of songwriters were approached but the demo that shone through was by record producer Frank K and singer Charlie Puth (Puth became famous via YouTube). The song went through endless rewrites since it needed to be a bona fide hit – most notably a rap verse was added by Wiz Khalifa, who took the song as his own, while Puth is credited as a featured artist.
During this process, four other songwriters contributed ideas that survived to the final version: Andrew Cedar, Josh Hardy, Phoebe Cockburn, and – of course – Dann Hume. It appeared on the soundtrack of Furious 7 (2015), but had its own life online, becoming a massive streaming hit.
P-Money – 'Call On Me' by Starley
P-Money aka Pete Wadams first became known in Aotearoa through his gold-selling producer's album Big Things (2002). It was soon eclipsed by his work as primary beatmaker on Scribe's 2004 era-defining album Crusader. But P-Money wasn't satisfied just being one of the country's top hip-hop producers, he wanted the freedom to work in other areas. His third album, 2010's Everything, surprised listeners with guest vocals by Milan Borich from Pluto (on 'Falling Down') and it was promoted via the title track, which sounded more like dance music than hip hop, with slick singing provided by Vince Harder. Soon P-Money was co-producing Aaradhna's breakout 2012 album Treble and Reverb.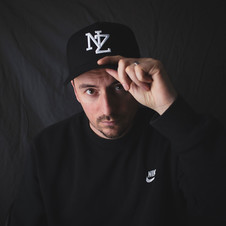 Free from genre conventions, P-Money was able to work with any artist who seemed like a good fit. He was sent a basic four-chord demo by Australian singer Starley, via her guitarist Steven Manovski. P-Money built it up into a full track and a hit in Australia. Manovski then arranged a remix by Ryan Ribeck, after which it took off worldwide.
Its mind-blowing success came down to a bit of luck. One of the Spotify editorial staff in Denmark took a liking to the song and put it on their New Music Friday playlist. Amazingly, it managed a 0% skip rate – that is, none of the listeners who heard it on the playlist skipped past it within the first 30 seconds. It then spread to other Spotify playlists and then into Top 10 charts of a dozen countries across Europe, as well as the UK and Australia.
Ella Yelich-O'Connor and Joel Little – 'Royals' by Lorde
Ella Yelich-O'Connor aka Lorde was just 15 when she wrote 'Royals'. The song is a perfect encapsulation of what it feels like to be a suburban teen whose humdrum life feels a million miles away from what they see in music videos and films. Lorde revels in it, casting herself as queen of the neighbourhood, a star in her own dream world. Why should she care about the Cristal Champagne and Maybach cars that rappers are always referencing? Not much chance that she'd be trashing a hotel room like a rock star either.
Her producer, Joel Little, shows wonderful restraint on this track, making it empty and brooding like an underground hip hop track. A raft of other pop producers would try to emulate the sound afterward, but 'Royals' was too unique to be ripped off. Little and Lorde became the first New Zealand songwriters to reach No.1 on the US Billboard singles chart.
Joel Little – 'Whatever It Takes' by Imagine Dragons; 'Young Dumb & Broke' by Khalid; 'You Need To Calm Down' and 'ME!' by Taylor Swift
Lorde became a global superstar in the wake of 'Royals' but Joel Little wasn't done yet. Every pop star in the world wanted to work with him, and he collaborated with an interesting mix of new and established acts.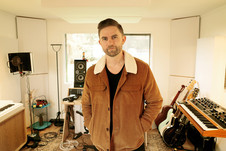 One key to Little's subsequent success was that he had both experience in the rock world through his pop punk band Goodnight Nurse – who released two top five albums in the 00s – and in the pop world, working with his ex-bandmate Sam McCarthy on his project Kids of 88 (along with Jordan Arts). McCarthy also helped Little get into writing music for advertising, which further increased his range.
He was a good fit to write with Dan Reynolds for his band Imagine Dragons, as Little understood how a song might work in a band context. This led to the mega-hit 'Whatever It Takes', which wasn't exactly rock but certainly had the same bombastic energy. At the same time, Little was laidback enough that he could help young, unestablished songwriters to find their feet as he did with Khalid. The song 'Young Dumb & Broke' has a minimal hip hop backing similar to 'Royals,' though Little wrote it very quickly after Khalid's top-line melody writer Talay Riley suggested they write a cheery song at the end of a day after working on a much gloomier one.
Little was confident enough from working on these hits that he wasn't fazed when he was asked to work with Taylor Swift, even appearing in her documentary Miss Americana. He had met her backstage at a concert by Broods, another New Zealand act that he helped break in the US. He wrote three songs with Swift that became hits. Both 'ME! feat Brendon Urie' and 'You Need To Calm Down' have already surpassed the billion mark, with every chance that their other hit co-write, 'The Man', will eventually join them.
Te Whiti Warbrick – 'Needed Me' by Rihanna
One of the more shocking developments in recent years is the emergence of a new breed of music producer who contributes to worldwide hits from the comfort of their own home studio. Many of them are virtual unknowns outside of the music industry, but their work has nonetheless reached the upper end of the Billboard charts. This includes producers such as LMC, SephGotTheWaves, and 15-year old Flynn Cranston.
Te Whiti Warbrick, also known as SickDrumz, is an impressive example of this phenomenon. He has a home studio in Sanson (Manawatū) where he has produced and co-written beats for some of the biggest names in modern hip hop – Lil Wayne, Future, and Ty Dolla Sign. His sound extends to pop too, as shown by his track with Post Malone. One of Warbrick's most regular collaborators is the Australian production team, Twice As Nice – aka Lewis Hughes and Nicholas "Unknown Nick" Audino. Their work first became known to New Zealand hip-hop fans through the tracks they did for Scribe (half the tracks on Rhymebook, 2010) and David Dallas (the majority of his last two albums, including his breakthrough track, 'Runnin'').
'Needed Me' was among a number of tracks written as a collaboration between Warbrick and Twice As Nice (as well another producer, Khaled Rohaim). When Rihanna released the single, it raced to No.1 in the US, giving Warbrick his first billion streamer.
He later commented on the APRA/AMCOS website: "It's hard to believe that I made this song on an old laptop with some broken headphones in a tiny bedroom on the back of a farm with a view of cows."
Justyn Pilbrow – 'Daddy Issues' by The Neighbourhood
Justyn Pilbrow found fame in New Zealand as a guitarist and producer, notably in Elemeno P, after which he shifted to the US and moved more into production. He largely disappeared from view for local audiences, though his subsequent work has far outstripped the success of Elemeno P.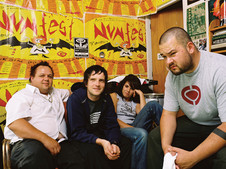 His most enduring relationship was with The Neighbourhood – a band that never had any real hits down here in Aotearoa, but has repeatedly entered the Top 10 in the US. Pilbrow was introduced to the band by another New Zealand expat, Kirk Harding, who was representing them.
Pilbrow produced their debut self-titled album and was even more integral to the creation of the 2015 follow-up album, Wiped Out!, on which he has several co-writes. It reached No.13 in the US upon initial release, but in 2020 the track 'Daddy Issues' found a second burst of life through TikTok, becoming the backing music of choice for a range of videos that dealt with paternal problems. Suddenly this chilled little album track was a streaming behemoth with over a billion streams on Spotify alone.
Leroy Clampitt and James Wong – 'Company' by Justin Bieber
Leroy Clampitt first showed promise at high school when his group Good Fun beat The Peasants (the band of Georgia and Caleb Nott from Broods) to win the 2010 Smokefreerockquest. Clampitt moved into pop production, initially making his own music as Taste Nasa before starting his career as a producer-for-hire under the moniker Big Taste. James (sometimes Jimmy) Wong also started out in a band – the rock group Shotgun Alley – before writing songs for others, often under the name Gladius.
US producer Poo Bear (Jason Boyd) sent Wong and Clampitt a very minimal track – just his own voice singing a melody line. Wong added a bass line, and they worked together to create a backing groove. Clampitt came up with a vocal line that he wasn't happy with, but Wong encouraged him to keep it. Through this friendly to-and-fro they slowly created the heart of the track and sent it back to Poo Bear. They were astonished when it turned out that the track was part of the work Poo Bear had been doing with Justin Bieber.
The resulting track, 'Company', was the fourth single to be released off Bieber's 2015 US No.1 album, Purpose. Unlike others on this list, the majority of its streams come from YouTube rather than Spotify.
Clampitt went on to co-write/co-produce dozens of big streaming tracks, one example being the song 'Till Forever Falls Apart' by Ashe. This saw Clampitt working alongside Ashe and Billie Eilish's producer/brother, Finneas O'Connell. Wong also remained active, for example having a co-write on the Fifth Harmony track 'I Lied' from their 2016 US No.4 album, 7/27. More interesting to New Zealand readers is the songwriting Wong has done for his brother David's band, Written By Wolves (featuring inaugural NZ Idol runner-up Michael Murphy).
Stella Rose Bennett and Josh Fountain – 'Supalonely' by Benee
Aspiring singer Stella Rose Bennett aka Benee was introduced to Josh Fountain through a family friend and the pair soon fostered a great working relationship. Fountain's own hit-making history went back to rap group Kidz In Space, though he had opened himself up to broader pop music in the years since.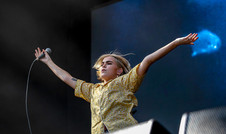 'Supalonely' was written during a trip to LA, which was arranged to give Benee the chance to try working with other songwriters. In this case, they were in the studio with Jenna Andrews, who Fountain had originally met through the APRA Songhubs programme.
Bennett had just broken up with her boyfriend, but didn't want to write a miserable song so suggested they do an upbeat song with guitars in it. Fountain quickly found a couple of slowly strummed chords that he had already recorded, then added a bass line and beat behind them. Bennett then added a vocal line and reached out to Gus Dapperton to supply his own verse, which was then added into the mix. Benee's song 'Glitter' had already gone viral on TikTok after it was used for a dance trend. This provided a platform for 'Supalonely', though its success turned out to be many magnitudes higher.
Jawsh 685 – 'Savage Love (Laxed – Siren Beat)' by Jason Derulo
Joshua Christian Nanai's producer name Jawsh 685 references the dialling code for Samoa (685) and his music is also uniquely local: his track 'Laxed' was created to be played through the car and bicycle speakers that were popular in his neighbourhood. This form of music, known as "siren beats", is how the track got its subtitle. He put it up online, not expecting much.
He soon had a message via Instagram from US R'n'B singer Jason Derulo. The pair hadn't yet come to an agreement about how they might work together, when Nanai discovered that Derulo had already released it as a single, 'Savage Love'. Fortunately Jawsh 685 was able to get in touch with experienced music manager Ashley Page, known for his work with Joel Little and Broods. He not only ensured that Nanai received his share of the royalties from the song, but had Jawsh 685 listed alongside Jason Derulo under the artist name (and the original track name in brackets next to the title). 'Savage Love' received a final push towards a billion streams, when a new remix was released featuring Korean boy band BTS, which went to No.1 in the US.
Ed Service – 'Love Tonight' by Shouse
It took four years for 'Love Tonight' to become a hit. Ed Service had seriously considered giving up music in the interim. He'd moved from the Hutt Valley to Melbourne in 2011 with the aim of getting involved in the vibrant house music scene, and partnering with local musician Jack Madin, they formed a duo, Shouse. One of their key inspirations on 'Love Tonight' was the layered voices on the charity hit 'We Are The World', so they brought together their own eight-piece choir to sing the chorus.
There was little response on the streaming services or local radio when it first came out. They later heard that it was a DJ playing the song during a high-profile slot at a Lithuanian music festival that got the ball rolling. It went viral across Europe, then South America. Finally it reached the ears of superstar producer David Guetta, who did a remix that doubled its streams. Rather than quitting music, Ed Service now found Shouse being given the chance to work on a new hit by David Guetta ('Live Without Love') and another by Jason Derulo ('Never Let You Go'). Maybe it was safe to give up his day-job after all ...
Honourable mention – Kimbra (as singer only) – 'Somebody That I Used To Know' by Gotye
Australian singer Gotye had already written his song 'Somebody That I Used To Know' when he asked his sound engineer to get Kimbra in for vocals on the session. She recorded her part at his house, unaware that it would become a massive hit.
Not only does the song have over a billion streams on Spotify, it has two billion views on YouTube. Kimbra's involvement helped launch her in the US, where she has had a successful career ever since.
--