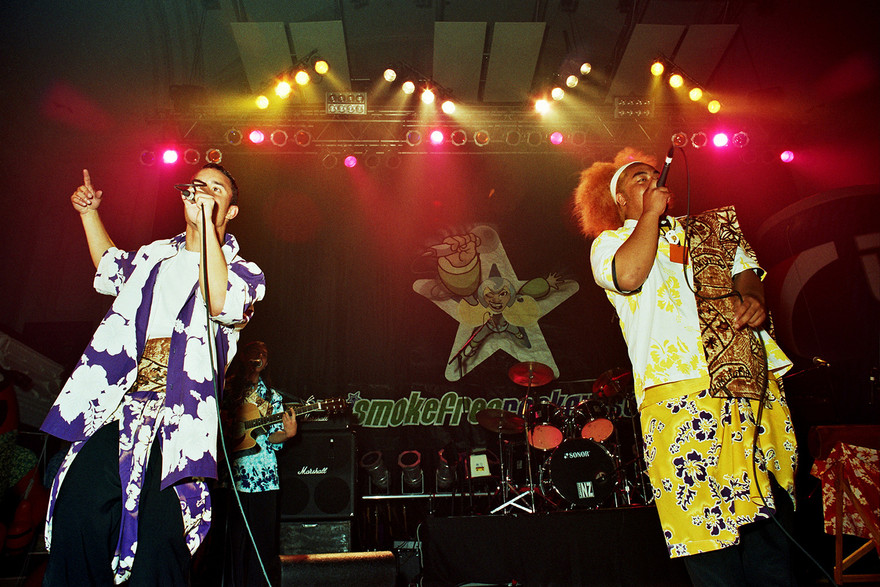 The Smokefreerockquest provides many musicians with their first opportunity to perform in front of a large audience. For some, this sets them on a path towards a career in music. A talented few have received record deals directly from their performance at the event – most notably Bic Runga and Anika Moa. Beyond this are tens of thousands of young musicians who simply had their own moment in the spotlight and through their involvement gained a deeper understanding of what being a musician is all about.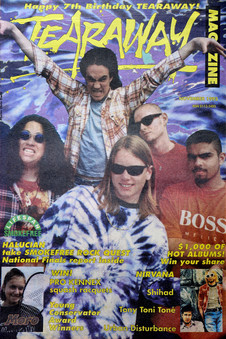 In this respect, Smokefreerockquest provides a uniquely powerful way for young people to learn about music. The traditional classroom activities of practising an instrument and becoming knowledgeable about music theory have their value too, but there's no way to understand what goes into a musical performance aside from stepping onto a stage yourself and trying to capture an audience's attention with a song.
It was two high-school teachers in Christchurch who first realised the value of having an annual rock quest open to high school students. Glenn Common was based at Hagley Community College, though he also taught bass and guitar at a dozen schools across Christchurch. Pete Rainey was a classroom teacher at Hornby High School, as well as being a violin/mandolin player. Both had played a variety of bands from different genres over the year, before meeting in a big band that Rainey ran during the 80s.
However it was actually another Christchurch local musician, Ron Kjestrup, who created the very first Rockquest as part of his role at radio station C93FM. In 1988, the station ran a small competition with only 20 bands and an audience of around 1000. It gave Common a first-hand appreciation of how such an event could be a motivator for young musicians.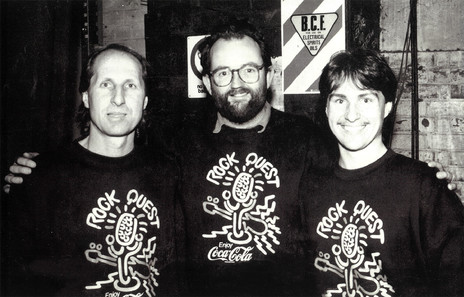 "Pete and I both saw the benefits reflected in our students at that first event," he says, "taking the skills they had gained as individuals and using them in a group, in a stage/audience setting, was hugely powerful. At the time, music was beginning to transition from a theoretical to a practical subject, particularly in regards to assessment."
It therefore came as a disappointment when C93FM rebranded as 93FM Gold the following year and decided it no longer wanted to run the competition. Kjestrup got in touch to tell Rainey and Common about the event's demise and he helped support the duo's brave decision to start their own version of the competition. The pair worked with Mike Waldegrave and Barb Cuttance to set up Rockquest Promotions to run the event. Their efforts were rewarded when the first event they held in Christchurch sold out.
Nationwide and Smokefree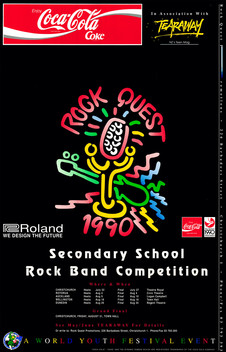 In 1990, Rockquest was able to expand after receiving $20,000 funding from the pool of money that the government had allocated for the sesquicentennial (150th anniversary) of Treaty of Waitangi; Coca-Cola also came on board as a sponsor. This was also the year that local music instrument retailer, the Rockshop, first came on board. Common found that they provided some useful assistance over the decades to come:
"They got it from day one and it's been a tremendous mutually beneficial relationship ever since, on every level. Their support goes well beyond prizes to core funding, staffing, equipment, and social media support."
With these various backers in place, the event was able to extend throughout the country with a finals round in each major region and a national final in Christchurch.
The following year, Rockquest gained a new line of support that would be crucial to its continued survival when long-term sponsor Smokefree came on board. Common says that this was primarily a bit of lucky timing.
"They came into existence just as we decided to go nationwide and the fit was good. Since that time, there has been great support from the Smokefree team, both personally and as an organisation. We would not still be here without their ongoing support. I would be surprised if there is a longer event naming rights sponsorship anywhere in the sector."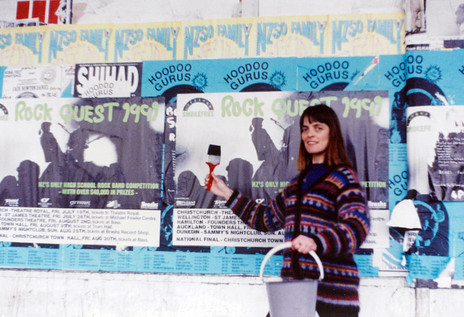 That year was also the first time that the competition appeared on television, with TV2 screening a one-hour documentary funded by NZ On Air. Smokefreerockquest had only been going a few years but it was already proving its worth as a testing ground for young musicians.
Of course, the range of performances varied widely. Each year, some acts would put in the effort to create a show that any working band would be proud of, while acts would wither under the pressure of the moment. Then there were those who would make a joke of their performance and appeal only to their friends in the audience.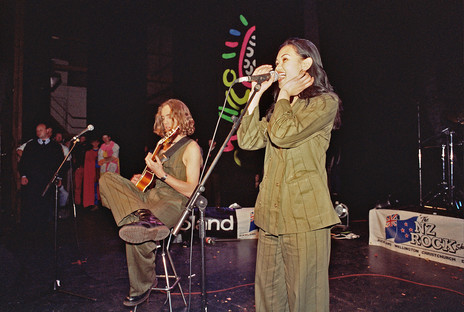 Best of all, there were some groups whose members were already beginning to come into their own as musicians. The very first winners of Rockquest were Outer Control, which featured Bobby Kennedy and Clint Harris. The following year, they returned in a new group with Jason Kerrison and took out the national final. Thus the core of Opshop was already in place, a decade before they first entered the charts.
In 1991 Julia Deans fronted her high school band The Far Side and showed the talent that would make her subsequent band Fur Patrol a chart-topper, as Common later told RNZ: "I still remember the song she played, it was called 'Tower'. It's still a good song too. You see these songwriters starting and it really gives us chills to see what they can come up with and the expectation of what they're going to come up with down the track."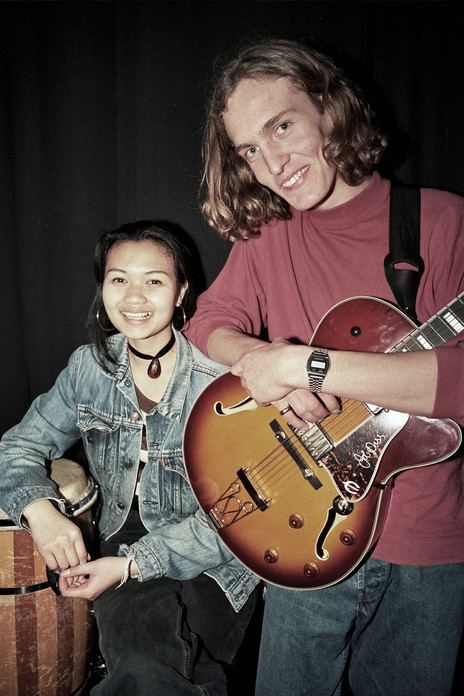 Bic Runga first appeared at Smokefreerockquest as the singing drummer of her high school band, before taking out third place in 1993 with her duo, Love Soup, alongside Kelly Horgan, who subsequently fronted Heavy Jones Trio. Runga was signed by Pagan Records on the basis of this performance, though that contract was soon bought out by Sony and she started her journey to breakthrough success. Fittingly this was also the first year that the event introduced an award for the best female musician.
Smokefreerockquest continued to grow over the following years, from nine regional finals in 1993, to 12 in 1993, 15 in 1998 and 18 in 1999. Other sponsors came and went, with both Pepsi and Coca-Cola backing the event at different times. One useful sponsor was XTRA Telecom Services which included the creation of an award-winning website (with additional funding from the Health Sponsorship Council). Another major change was the departure of co-founders Mike Waldegrave and Barb Cuttance in 1999, after 10 years with the competition.
Smokefreerockquest gradually adjusted its categories to recognise the rising popularity of hip hop and R&B, especially among Māori and Polynesian youth. At the same time, the team was keen to support students who wanted to perform music that had been inspired by the "unique cultural identity of Aotearoa New Zealand and the South Pacific". This gradually led to a whole new event, as Common explains: "Originally from 1994-96 we had an urban music award, and a cultural award too. By 1997, they all kind of morphed into Pacifica Beats award, which gained its own event structure in 1997-98."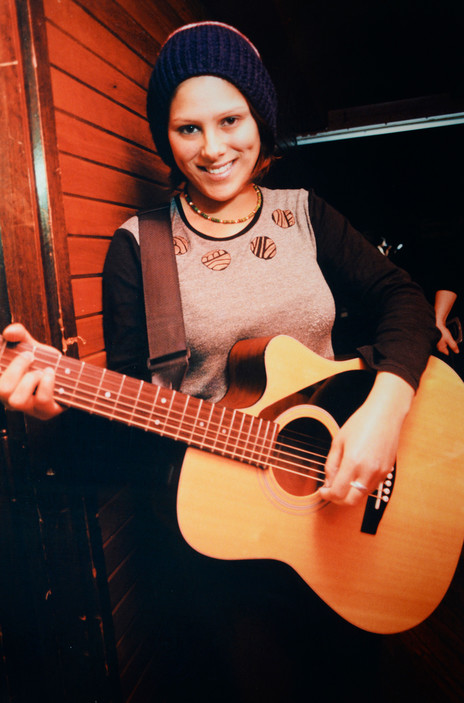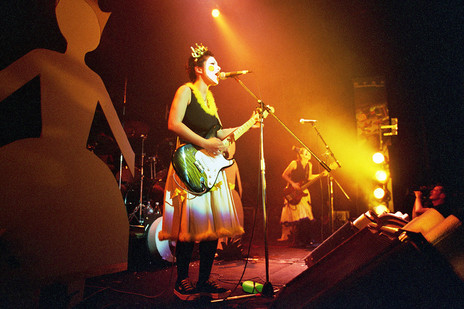 Smokefreerockquest continued to produce breakout artists. In one case, Rainey and Common both knew they had a star on their hands long before she even took part. Rainey first saw Anika Moa perform at Branston Intermediate and was stunned by her singing ability. A few years later, Common was working at Hornby High School when another teacher told him that Moa wanted to test out a new song on him. Being left handed, she played the guitar upside down despite it being strung for a right hander. Nonetheless she blew Common away with her composition, 'Flowers For You'.
At Rockquest, Moa was beaten by Handsome Geoffrey, with Anna Coddington on vocals. Nonetheless Moa's barefoot performance at the Bruce Mason Theatre saw her signed by Atlantic Records and 'Flowers For You' subsequently appeared on Moa's New York-recorded debut album, Thinking Room (2001), which went to No.1 in New Zealand.
Becoming a Cultural Institution
By the end of the 90s the Rockquest was a rite of passage for any teen who thought they might want to pursue music professionally. As a result, a huge proportion of the breakthrough acts of the new millennium turned out to have once taken part in Rockquest.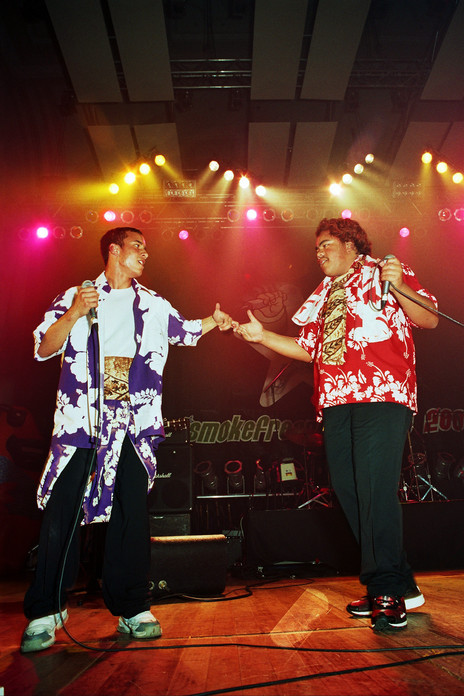 In 2000, Nesian Mystik received the "stage image" award. They were soon being approached by record labels and released their No.9 hit 'Nesian Style' while still at high school. It would become the first of 10 singles which went Top 10 over their career, all of which went either gold or platinum.
Nesian Mystik also appeared in a documentary on that year's Rockquest, which highlighted the range of talent on show. Evermore took part that year and because they were home-schooled, they entered under a made up high-school name. Two thirds of Die! Die! Die! appeared as part of the band Carriage H, which won that year's national final. During the documentary, Rainey was shown judging the Gisborne regional final where a single school (Ilminster Intermediate) managed to enter 15 different groups with 67 students taking part in all.
The scale of Rockquest would continue to expand over the years that followed. There were now over 600 bands taking part and the television coverage went from a three-episode series in 2001 to a five-episode series in 2002. These shows were just the latest in a long run of shows about the event that NZ On Air had funded since it first started.
Common was delighted when they decided to provide further support for Smokefreerockquest. "Their prize package contributions started in 2002, where it was a joint prize with The Edge. It has been continuous and grown significantly since then, with support for both Smokefreerockquest and Pacika Beats winners, and the Winning Solo/Duo. It is a highly valued part of the prize package, both as an incentive and the final outcomes."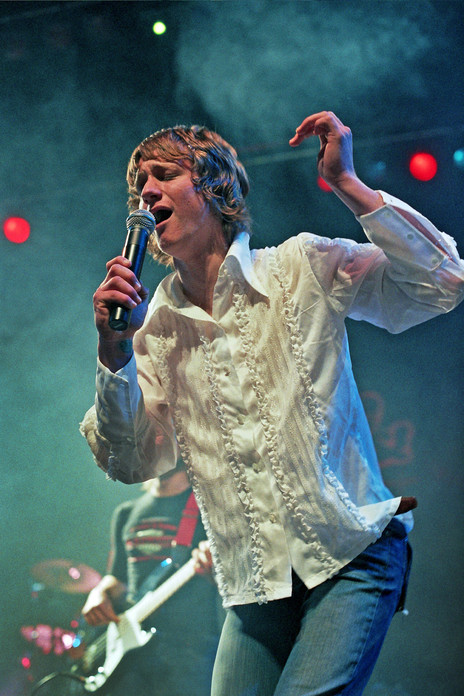 One particular high school that stood out over this period was Takapuna Grammar, which produced The Veils, The Checks, and The Electric Confectionaires, which all took part in Smokefreerockquest (in fact, the latter were national winners in 2005).
However, in the case of The Veils it was an unfortunate experience, as Finn Andrews later told The Spinoff. "They let you have a guitar tech, which was really exciting, but we were also really pretentious so the songs had all of these needlessly eccentric guitar tunings. So we gave the guitar to the guitar tech thinking we were the coolest. He was just a year older than us and he fucked it up completely and everything was out of tune. Rather than do the sensible thing and just take a minute to retune and compose ourselves, we decided to just plough on through it. I remember one of the judges was King Kapisi and ... he wrote something very nice, something along the lines of 'shit happens, you've got a nice voice'.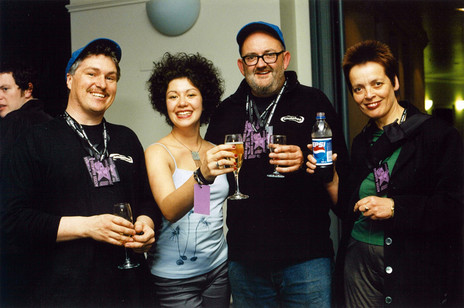 In this way, Smokefreerockquest was often encouraging even when the performance itself didn't go well. It helped that many of the former entrants were now coming back to perform at the finals event or to take part as judges. Julia Deans returned with her band Fur Patrol in 2000 to play at the finals event, performing 'Lydia' just prior to it going to No.1.
By 2003, Smokefreerockquest had begun getting former participants to act as mentors for the first and second place getters at the regional finals. Both Anika Moa and Evermore came on board in this role. There continued to be acts who were signed directly from appearing at the finals – as in the case of rock group The Have in 2002 – or who achieved success soon after.
Kimbra was one contestant who seemed like a star in the making, achieving second place in 2004 at only 14 years old. However, she only managed to reach the top six the next year and it took four years from that first appearance before she finally managed to have a charting hit (the first of which was actually through her appearance on the Nesian Mystik song, 'Mr Mista', which reached No.3). She went go on to be the first New Zealander to appear on a hit that made it to No.1 on the Billboard Hot 100 in the US, 'Somebody That I Used To Know' by Gotye.
Expanding categories and the online era
The Smokefree Pacifica Beats competition continued to expand, with the number of entrants doubling over the first decade of the new millennium. It also had its own fair share of future stars taking part. One striking example is Teeks, who sang in his high-school reggae band, Ahomairangi, and was awarded Most Promising Vocalist at the Pacifica Beats finals in 2011. His band also won the Oro Taiohi award for music in te reo Māori.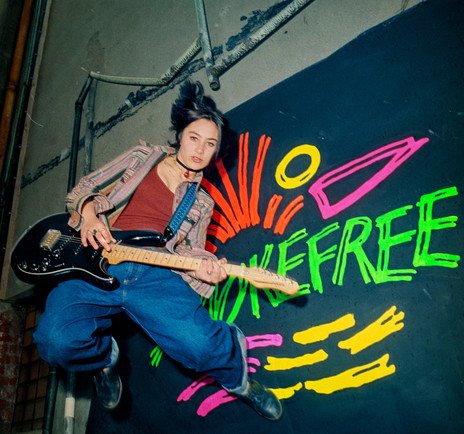 Not long after this, the young metal band Alien Weaponry made their first appearance at both Pacifica Beats and the Smokefreerockquest. They took part for four years in a row, becoming the first band to take the top prize in both competitions in 2016. More recently, the event was renamed Tangata Beats (in 2018).
During the same period, many more former contestants from Smokefreerockquest emerged as New Zealand's foremost musicians. Sometimes this wasn't apparent from their original performances. For example, there was very little outside interest when Nadia Reid and Aldous Harding performed at Rockquest as a duo in 2007. In fact, they didn't even make it past the Otago Regional Finals, but nonetheless went on to international acclaim as solo artists. Both would rack up millions of streams and receive rave reviews in UK magazines such as Mojo and Uncut.
In other cases, some musicians who appeared at Rockquest played quite different music from the style that would eventually make them famous. The winning band in 2004 was rock band Incursa, which included Jordan Arts and Sam McCarthy, who would subsequently be known for being music producers in a more electronic style. Their partnership, Kids of 88 had a hit with 'My House' while Arts later became a member of hit-making group Leisure, and McCarthy moved to LA to pursue his career as a songwriter and music producer.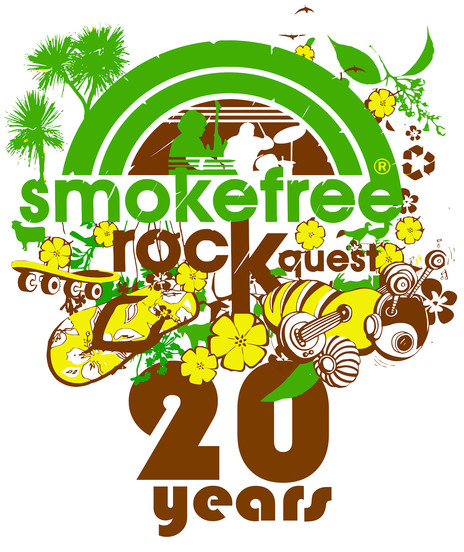 The 2010 winners were indie rock group The Good Fun, which included singer/guitarist Leroy Clampitt. Like Sam McCarthy, he eventually moved to LA to pursue his career in music and was one of the co-writers of the Justin Bieber song, 'Company'.
Funnily enough, The Good Fun won Rockquest ahead of a band called The Peasants which included Georgia and Caleb Notts. Caleb had left school by the following year, but Georgia returned to win Smokefreerockquest with the Peasants, and the prize included a recording session with Joel Little. A couple of years later, the Nott siblings recorded their debut album with Little under the name Broods. They became chart toppers at home and placed an album into the Top 50 of the US charts.
In each of these cases, the music that the artists ended up making was far from the style they had performed at Smokefreerockquest, but it still gave them their first serious platform as musicians. In fact, Rainey told RNZ that he's excited to see acts moving so far beyond what they were at Rockquest. "Nothing gives me greater pleasure than to find these kids forget about Rockquest and carry on with their careers," he says. "Indeed, that's the important thing. [Rockquest is] just part of the mix. We don't lay claim to having started anybody or been the reason they have been successful. It's their own ability and their own drive and willingness to be in the industry that drives them further."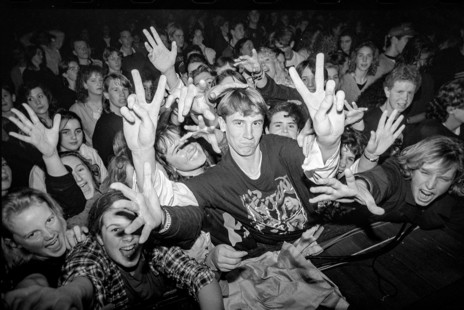 The team behind Smokefreerockquest continued to expand over this period. One important figure in the Nelson office was Dan Kendrick, who worked on the event from 2005 to 2020. In 2009, Common fell ill and the Rockquest team was joined by Matt Ealand, who helped to take on some of his duties, eventually taking on the general manager role from the Auckland office.
In order to provide new opportunities for musicians, Smokefreerockquest continued looking for new ways to expand. In 2011, they decided to encourage more involvement from intermediate and primary schools by creating a new competition that didn't require acts to write their own compositions. This led to the creation of Bandquest, in which bands can perform entirely cover versions if they wish, as Common explains:
"Rockshop Bandquest was developed for the students who were already performing but hadn't yet reached the stage of writing their own songs, and therefore couldn't enter Rockquest. Though we still have some very young Rockquest entrants, particularly in whānau groupings and intermediate schools where songwriting is becoming part of their studies."
The organisers opened up new opportunities for students in 2018 with the launch of the Showquest and Wearable Arts competitions, which pushed the focus beyond music to take in art, dance, and drama.
"Showquest – and before that Wearart in 2005 – stem from our local association with the WOW team, who were also originally based in Nelson. With the withdrawal of the Australian Stage Challenge competition from New Zealand, the government put out a request for proposals to kickstart a local replacement, which we successfully applied to with Showquest."
In 2019, Smokefreerockquest celebrated its 30-year anniversary. By this stage, Rainey had already ceased going out on the road each year as a judge and now Common announced that he would also step away from that aspect of his role, though both remained involved from the head office in Nelson. Common is reassured by the strong team that now runs the event.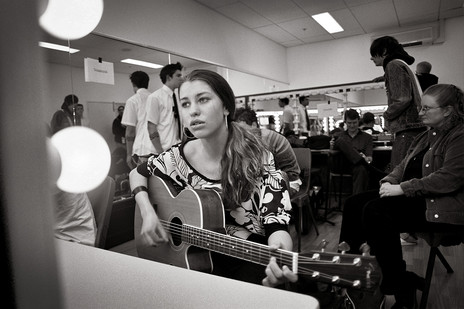 "We now have a team of event managers including Jane Egan, Georgia Parker, and Dayna Sanerivi, who run events throughout the country, and there is a large and growing team of experienced musicians who also work on the events."
What's more, many of the new judges who attended the regional competitions were musicians who had taken part in Smokefreerockquest when they were teenagers. In 2020, the event faced one of its biggest challenges when the arrival of Covid-19 made it difficult to arrange the regular regional finals throughout the country. However, the organisers acted quickly to move the event online and managed to go ahead with that year's Rockquest competition regardless.
Their ability to survive such a unique challenge is just the most recent example of the determination that Rainey and Common, along with their team, have shown in pushing Smokefreerockquest forward year after year. It has now reached the point where it's difficult to even keep track of the number of successful musicians who have been through the competition.
"I think of it as the most positive iteration for Groundhog Day possible! There is a recurring one-year cyclic reset every December, and then we do it again. Ultimately we are just a framework. It's the creativity and performances of the musicians who enter and grow through the process that make the events what they are, and this is new every year, even though the basic concept has changed very little in 30-odd years. I've received so much great feedback from musicians over the years – I value them highly but most are too personal to share. Along with the feedback we also get from music teachers and parents, this is the primary motivator keeping the whole event machine going."
--
RNZ: Anthonie Tonnon goes backstage at the 2014 Smokefreerockquest final in Auckland