Amping up the Mind Shaft
A fading boho coffee lounge might seem an unlikely place for Wellington's first regular punk rock venue, but in November 1978 the Chez Paree, located upstairs in the Embassy Theatre building and a legendary hangout for the capital's demi-monde during the 1960s and early 1970s, became just that when its manager, Tony Lambert, decided to host live bands.
Wellington's first proper punk band, The Normals, were the first, playing there five times during November 1978 before temporarily disbanding while the two principal members, bassist Graham Hood and vocalist Dazee Day, went to the US for a few months.
With The Normals in recess, their guitarist, Mike Lawry, was at a loose end, and Lambert urged him to get a new band together. Lawry knew another guitarist/bassist, Chris Plummer, who in turn knew guitarist Kevin Hawkins (they had first played together around mid-year, busking in the Railway Station subway). The result was The Amps, the band that over the next year, would evolve into Shoes This High. The initial line-up included Lawry (rhythm guitar), Hawkins (guitar), Plummer (bass), Brent Hayward (vocals), and a drummer from Lower Hutt named Craig. For some gigs, when Hayward didn't show up, Paul Champion stepped in as vocalist.
As well as a new band, the Chez Paree now had a new name: the Mind Shaft, named after a notorious New York gay S&M club.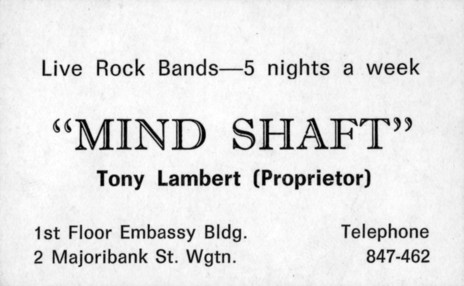 Kevin Hawkins was one of the singular talents on the early Wellington punk/post-punk scene. Originally from Masterton, he and Brent Hayward were childhood friends. Hawkins played in a school band and with kids who were a lot older. A left-handed guitarist like his hero Jimi Hendrix, he showed prodigious talent on the instrument from the age of 11. Hayward was keen to make music with him, as he told Andrew Schmidt in issue 2 of Mysterex magazine, "I wanted to be drummer in his band. He said to my brother, 'How many records has your brother got?' I had 200 and something records. His ears pricked up."
Masterton was hardly an ideal place to live, and Hayward and Hawkins would often head to Wellington in search of some action and good record shops.
For a couple of aspiring musicians, Masterton was hardly an ideal place to live, and Hayward and Hawkins would often head to Wellington in search of some action and good record shops. Hayward and Hawkins's music tastes in those days encompassed a broad range of styles, from punk godfathers (and godmothers) such as Iggy and the Stooges, the MC5 and Patti Smith, to the likes of Frank Zappa and Captain Beefheart, the latter a particular favourite for Hawkins. Then along came punk.
"We listened to The Damned first off then a couple of Sex Pistols singles," recalls Hayward. "That was real powerful. The Ramones. They had heaps of energy, and it was fast, and it was really different, and really good."
Eventually Hawkins moved to Wellington, and ended up getting a spot at Natural Juices café in Wakefield St playing acoustic guitar and singing covers of songs by Bob Dylan and Jerry Garcia. Hayward drifted around, first to Rotorua then to Auckland. At the age of 17 he became a heroin addict, which eventually led to his hospitalisation. On his release from hospital in 1978, Hayward headed to Wellington, got a job, and sought out Hawkins.
Sometime later Hawkins invited Hayward to a band rehearsal at the Mind Shaft with the rest of what would soon become The Amps. Hayward takes up the story:
"I turn up and there was a guy, Paul [Champion], a Lou Reed rock'n'roll animal wannabe, and a few peroxidey kind of people. Basically I was a rogue junkie, a gaunt kind of skeleton, but I still wanted to get into music. So I turn up, said, 'What's this?' They were all a bunch of poseurs, so I whip out the works, and mix up a taste, roll up my sleeve and have a shot.
"So I shot up in front of this guy who wants to be Lou Reed, going, yeah heh, this is what it's all about fuckhead, and his girlfriend's there, and I grab her, grab the microphone, and start whipping the cord, and Kevin's eyes light up like he's really turned on by it.
"Michael Lawry's playing guitar and he's getting into it. Chris Plummer's playing bass. And there's Tony [Lambert] flitting around breathing in our air going (camp voice) 'Ooh, you guys are good.' We've never played anything before and all the girls are going 'This could be the start of something here.' "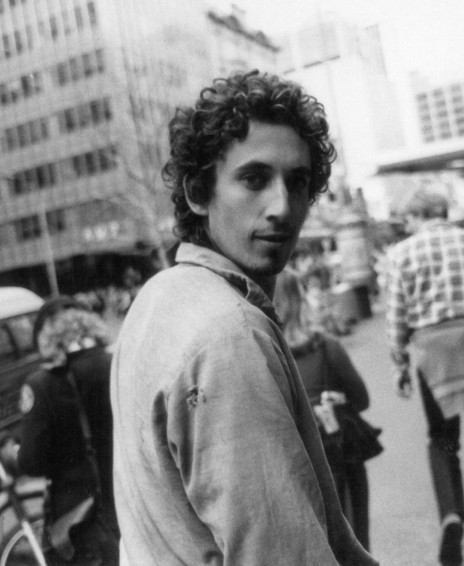 Lambert gave the nascent Amps a four-night residency (Thursday through Sunday) at the Mind Shaft. Their first gig was 13 December and even at this early stage they showed promise. The band had to wait until the evening session at the Embassy Theatre had finished before they could start playing.
The set list at this time largely comprised Iggy Pop, Doors and Lou Reed covers, a couple of punked-up reggae numbers such as 'Johnny Too Bad' and 'Police and Thieves' plus one or two promising originals, including 'City Girl'. As well as gigging at the Mind Shaft, The Amps also rehearsed there after-hours, when Hayward and Hawkins had finished their shifts at Wellington Hospital, where they worked as orderlies. Their live sets continued to veer from the shambolic to the barely competent, but were always entertaining.
The roughest-sounding gigs were usually the ones where they had been drinking a strong cough mixture beforehand. A dodgy chemist in Molesworth St (known as "Parliamentary Supplies" because it was across the road from Parliament Buildings) would sell it to them in quantity. The band proceeded to chug the stuff down like it was beer before a show, and the quality of the performance that followed such a session was usually inversely proportional to the amount of cough mixture they'd consumed beforehand.
The Mind Shaft closed its doors for good on 23 December with a final raging gig by The Amps – the last performance by the initial line-up. The whole Chez Paree/Mind Shaft scene had lasted a mere six weeks or so, but the seeds planted there by The Normals and The Amps would soon take root.
From the Amps to Jellyfish
By March 1979 a new Amps line-up was coming together. Mike Lawry was back with the re-formed Normals, leaving Kevin Hawkins and Brent Hayward to put a new band together, initially featuring Andy Drey (formerly of Wellington art-rockers 52) on bass, and George Henderson on keyboards.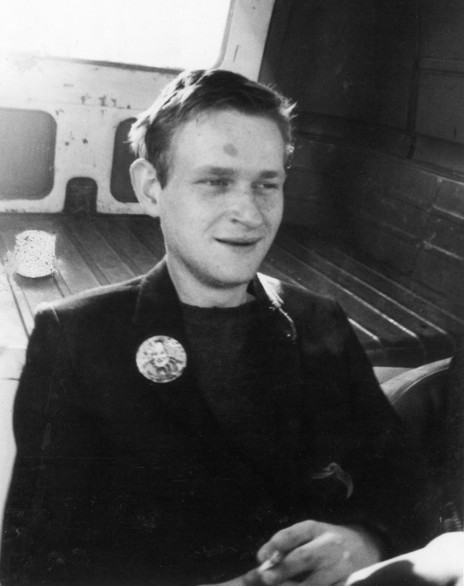 Henderson was another key figure in the early Wellington scene. Hailing originally from Invercargill, he arrived in Wellington at the beginning of 1978. By the time he joined The Amps he'd already been in a couple of bands: Crazy Ole' and the Panthers in Invercargill, and later Smack Attack, which also included Lindsay Maitland and Richard Sedger.
The addition of the talented Henderson to the line-up added a new dimension to The Amps' sound, and the band started to move away from the basic 4/4 thrash of their Mind Shaft days, experimenting with different rhythms and textures. However, they were suffering from the perennial problem plaguing most of the new bands at that time: finding a suitable drummer from the limited pool of players available. It would be some time before this was resolved. For a Victoria University gig in March 1979 they had Tim Datson on drums, then for another fairly forgettable gig, at Wellington Town Hall on 25 March along with some other local bands, Robbie Holmes did the honours.
Andy Drey left The Amps in April and he, Robbie Holmes and Alan Jansson (then going under the moniker Alan Jimson) became Johnny Mono and the Steroids, soon shortened to The Steroids.
In the first week of May, Toy Love made the first of what would be many appearances in Wellington over the next 18 months, playing four nights at the Last Resort café in Courtenay Place. The Amps supported Toy Love on Saturday 5 May, with Toy Love keyboardist Jane Walker sitting in on drums. By all accounts, the 20-minute set was pretty disorganised. Kevin Hawkins was very drunk, and ended up playing lying on the floor. He was eventually ejected from the place by the management (who didn't like punk at all, and only ever grudgingly tolerated punk or punkish acts).
A week or so later The Amps went through yet another line-up change. Chris Plummer returned, this time on drums, and George Henderson assumed the bass duties. Plummer hadn't played drums before: legend has it that he taught himself to play by staying awake for a week playing along to the Buzzcocks' first album at all hours of the day and night, much to the annoyance of his flatmates. Meanwhile, Brent Hayward left the band around this time to go and live in the South Island.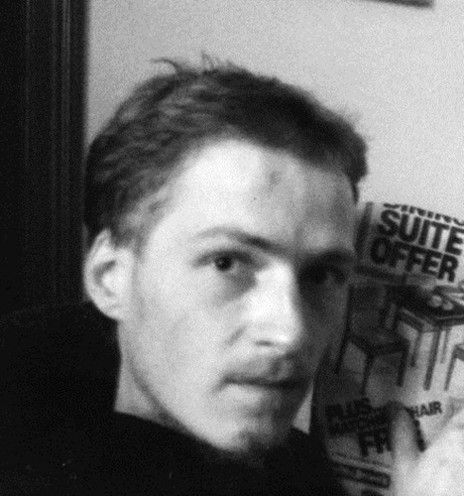 Around early June The Amps changed their name to Jellyfish, and on 23 June played at a party at the Brooklyn Community Centre. It was notable for being the first time Jessica Walker played bass with them. Jessica was the sister of Toy Love's Jane Walker, and had been introduced to the scene after meeting The Spies' Richard Sedger. This left George Henderson free to concentrate on guitar and keyboards.
"I told you guys I could play bass and you believed me!" Walker told me in a July 1980 In Touch interview. Kevin Hawkins helped her to learn bass: "Jessica learnt by me standing there going 'B-B-B-B-E-E-E-E-E-F-F … No, not G, F …'"
Walker: "I used to go 'What are we playing next?' in front of an audience, and he used to go, 'Oh, 'Route 66'.' 'How does that go?' I'd reply, and he'd just start playing and I'd just make it up. I didn't even know where the notes were …"
Plummer: "We supported The Plague before that. I'd been playing drums for a week. We put colours through our hair and everything. They turned the vocals off halfway through."
Hawkins: "Mind you, we'd be playing 'Get Off My Cloud' and halfway through it George would start playing 'See Emily Play' and then go off into something else … "
While Jellyfish gigs could descend into chaos, they could also deliver.
While Jellyfish gigs could descend into chaos, they could also deliver, according to George Henderson in a post on MySpace in 2006: "On a good night, I think we were pretty seminal. The Syd Barrett, Lee Perry and Beefheart influence seeping into the punk/new wave." Henderson's own keyboard playing at the time was strongly influenced by Steve Nieve's work on Elvis Costello's This Year's Model album.
Keeping track of the various name changes of the different Amps/Jellyfish line-ups was not easy. "We used to change our name each time we played," said Chris Plummer in the In Touch interview. "One time we were called the Concrete Flats, then we were called the Red Buses." To which Kevin Hawkins added: "And when we played the Last Resort with Toy Love we were called Zik and the Zargons!"
Jellyfish's final outing was on 3 July at a party held at the Wellington Artists' Co-op, located in an old warehouse down past the Railway Station on Thorndon Quay. It was a very weird scene, with Jellyfish making an unholy racket on stage while the silent movie classic The Cabinet of Dr Caligari was projected onto the wall behind them. After this, Jellyfish broke up completely, and Jessica Walker went off to a short-lived stint with an early version of The Clean.
Henderson recalled the reasons for Jellyfish's demise: "There was a lot of ego conflict [over] whose songs the band would play, especially with two lots of songwriters," he told Wade Churton. "I mean, that's basically why it split into the two different bands, the Spies and Shoes This High … there was no compromise." He later expanded on this in the MySpace post quoted earlier: "I wanted to follow my Syd Barrett/Steve Nieve/Jona Lewie/Lee Perry/Kevin Ayers – and especially Slapp Happy ca. Desperate Straights – inclinations, while Kevin and Jessica (now a couple, like me and Susan [Ellis]) were into PiL, Beefheart, and wanted to get … uglier, where I wanted to be pretty. Freeform, where I wanted structure and vice versa."
Following Jellyfish's demise, Kevin Hawkins' next project was called Industrial House Plans and Specifications Anti-Music Combo. IHP&S lasted about two months, playing several gigs, most notably the first Thistle Hall shows on 25 August and 29 September. A typical IHP&S gig comprised Hawkins accompanied by whoever he could rope in on the day, such as Chris Plummer or Richard Sedger. As well as IHP&S, the two Thistle Hall shows featured several new bands who would go on to make a big impact on the local punk/post-punk scene: Wallsockets (who organised the gigs), the Spies, and the Ambitious Vegetables.
In October 1979 came the short-lived Lunks, comprising Hawkins (guitar), Tristan Carkeek (bass), Andrew Strang (vocals) and a drummer named Wayne. The latter two had been in Skin, a short-lived Dunedin band that also included Jessica Walker on bass. The Lunks lasted about a month, playing at least one Cuba Mall gig, on 21 October.
Within a month, however, Carkeek had left, to be replaced by Walker, who had returned from Auckland. When the reconstituted band played a Cuba Mall gig on 18 November they also had a new name: Shoes This High.