This is dedicated to Jay "Bulletproof" Monds (aka Pots), who provided me with some invaluable guidance. I put this list together as a fan, choosing some of my favourite tracks from Aotearoa's drum and bass history. Jay, with his massive knowledge of the scene, helped me with getting certain dates and details right. Very sadly, he passed away before I could send him the final draft, so any errors that remain are entirely mine.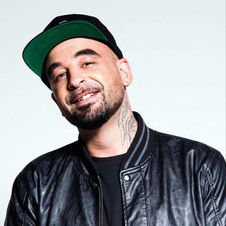 In his excellent podcast series The History of New Zealand Drum & Bass, Jay says that drum and bass is one of Aotearoa's biggest musical exports. Drum and bass – and originally jungle – took on a life of its own as a flood of New Zealanders returned home from their UK working holidays fired up by the exciting new music they'd heard in London. As Dave Roper says, "There was also a crew of people in each city who heard UK pirate radio tapes, preached the new sound to others and bought the records at the stores who had great staff. There were a bunch of people that wanted out of the New Zealand bogan ways of New Zealand nightlife ... New Zealand was the quickest place outside of the UK to build a scene."
People like Dave Roper and DJ Presha in Auckland, D-Dog in Wellington and Pylonz in Christchurch started putting on drum and bass parties around 1995. It took a few years for DJs to turn their hands to homegrown productions. But once they did, the Kiwis began to fly.
Jay also said, "I never looked at someone with jealousy when they were doing well, because when you're doing well, we're all doing well."
--
1. Concord Dawn – Morning Light (2003)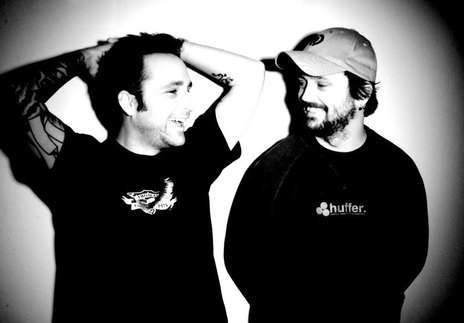 Formed in 1999, Concord Dawn quickly built up a dedicated fanbase in New Zealand, but 'Morning Light' put them on the map globally. Lewis Tennant says, "Concord Dawn exemplifies the harder, darker, more technically precise music that drum & bass evolved into. The frenetic 'Morning Light' encapsulates that sound." The rise of 'Morning Light' began when UK DJ Digital was watching cricket at Concord Dawn's Auckland flat during a New Zealand tour – he was handed a copy of the song and quickly signed them to his label Timeless Recordings.
Bass Frontiers' Darryl McGown says, "Concord Dawn pretty much took drum & bass mainstream in New Zealand. They were the first local drum and bass artists to do proper music videos on C4, Juice, etc … They went on to get signed to Metalheadz, Hospital, and Ram Records – the biggest labels in the drum and bass game".
2. Bulletproof – The Nephilim (2001)
Jay Monds already had a long history in drum and bass before Bulletproof, under his DJ name Pots. He met his musical partner Josh Lees in Wellington in 1988; they made their first tune the same night, although it wasn't until they reconnected in Christchurch later in the year that Bulletproof was formed. Relocating to Auckland in 2001, Bulletproof quickly became known by the drum and bass community for their dancefloor-oriented 'Neurofunk' style. International exponents included Ed Rush and Optical, Konflict, Bad Company, and Cause 4 Concern /DJ Optiv – who was instrumental in getting their music into the hands of the UK DJs.
Drum and bass production was starting to take off in Aotearoa, and 'The Nephilim' 12" was released on the first locally owned and globally distributed vinyl label, Bulletproof's own Cyanide Recordings. It captures the dark elements of Neurofunk, and the Konflict remix exploded and put them on the map instantly.
3. Shapeshifter – Electric Dream (2001/2006)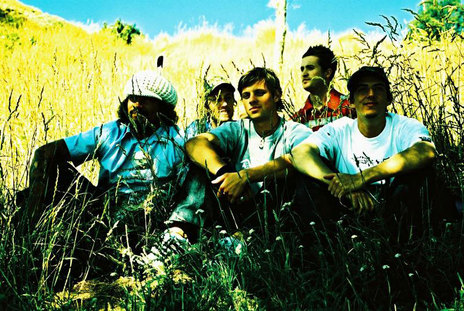 You could choose any number of Shapeshifter tracks, but let's go back to the very beginning: 'Electric Dream'. This song broke them into commercial radio, was their first single to go gold, and its uplifting positive energy defined their sound.
As Martyn Pepperell says, "Shapeshifter's brand of South Pacific jungle/drum and bass and heavy soul has become an integral part of the tapestry of our live and recorded music scene."
AudioCulture caught up with the band in October 2021, and we'll leave the last word to Nick Robinson. "I think back to 1999, or the mid to early 2000s. The thought was that drum and bass wouldn't last ... It's quite surprising to see, in a good way, how massive it still is to this day."
4. State of Mind – Sunking (2005)
Hailing from Auckland, Stu Maxwell and Patrick Hawkins formed State of Mind in 2004. 'Sunking', an early track, was picked up by DJ Presha, who passed it on to Total Science (Jason Greenhalgh and Paul Smith). They signed the New Zealanders to their label CIA Recordings, and initially released it as a 12", 'The State Of Mind Experience. Chapter 1'. 'Sunking' also appeared on their 2006 debut album Take Control (released on Concord Dawn's Uprising Records label).
It remains a massive track, and transports the listener to the middle of a summer festival. Fun fact: the song samples Bulgaria's Pazardijk Folk Ensemble track, 'Dre Sa Momi Zhivovale'.
In 2007 the lads decided to launch their own record label, SOM MUSIC, and 'Eat the Rich' was the winner of the Best Album in the International Drum and Bass Awards 2014, while their follow-up album Land of the Blind was also a finalist for the same award.
5. Salmonella Dub – Tha Bromley East Roller (2001)
The suburb of Bromley in Christchurch gets a dose of instant street cred in this stone cold classic, and the video was filmed at Bromley's Kiwi Auto Spares car yard. Formed in Christchurch in 1992, Salmonella Dub pioneered a unique blend of dub/drum and bass/reggae/hip hop and groove-based rock in Aotearoa. They rode the changes of New Zealand's liquor licensing laws of the 1990s which allowed pubs and clubs to stay open late, taking full advantage of this to hone their legendary live performances.
'Tha Bromley East Roller' is from Salmonella Dub's 2001 album Inside the Dub Plates, which went to No.1 on the national album chart, sold triple platinum and earned four New Zealand music awards, helping to break drum and bass into the music industry consciousness. Remix album Outside the Dubplates followed, including remixes from luminaries such as Adrian Sherwood, Dreadzone, Zion Train and DJ Digital.
6. Tali – Lyric On My Lip (2004)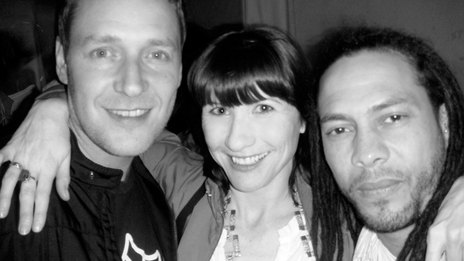 In the late 90s and early 2000s, jungle/drum and bass was gaining popularity, although it was a decidedly male-dominated scene. But as Martyn Pepperell notes, "the new millennium dawned and a shift began, heralded by the arrival of a young Christchurch-based MC and promoter known as Tali."
After impressing Roni Size with her MC skills at the 2001 Big Day Out in Melbourne, Tali moved to the UK to follow her dream. In her first recording session with Roni Size they laid down 'Lyric On My Lip', her first breakout hit – it entered the UK Top 40 singles chart, and led to her spending most of the 2000s in the Northern Hemisphere touring and recording.
Tali says the song came from "a 42-degree heatwave in Melbourne. I couldn't sleep, so I would get up at night and write. That was the beginning of the song: 'At night I'm kept awake by me, thinking of lyrics constantly …'"
7. TREi and Flowidus ft. Linguistics – Don't Breathe In (2020)
'Don't Breathe In' is the result of a transnational collaboration. TREi was around relatively early in the Aotearoa drum and bass story, starting out as a DJ in 1995, and subsequently released music on prestigious labels such as Viper Recordings, Technique, Commercial Suicide, SOM Music, Shogun Ltd, Samurai Music, and Uprising Recordings.
By contrast, trans-Tasman producers Flowidus – comprising Raphael (Raglan, New Zealand) and Garo (Perth, Australia) – were born just prior to the early 90s rise of drum and bass. They released their first EP Arrival in 2018, which saw them sign to Elevate Records.
TREi and Flowidus teamed up in 2020 with UK MC Linguistics, crossing timelines to deliver the international dancefloor hit 'Don't Breathe In'. Their label Elevate calls the track "a dark and raucous track born from the idea of transporting the listener to their favourite club at 3am."
TREi also recently worked with Lee Mvtthews on the 2021 two-track EP Lights Out (Feat. NÜ) / Control (Viper Recordings).
8. Sci-Clone – Melt (Metalheadz, 1997)
Sci-Clone is the pairing of drum and bass producer A-Sides (Jason Cambridge) and saxophonist Nathan Haines. The duo made their mark in 1997 when their track 'Melt' featured on Volume II of the Metalheadz label's groundbreaking Platinum Breakz series. Working at the jazzier end of the drum and bass spectrum, 'Melt' was championed by the likes of Dillinja, and went down a treat with listeners who might have been slightly intimidated by the darker side of the genre.
Just two years prior, Nathan Haines had released his debut album Shift Left, heralded as one of the greatest ever New Zealand jazz albums. Not one to stay still stylistically, Haines moved to London and started a four-year residency in the Notting Hill Arts Club where he played live and as a DJ – and it's there that Sci-Clone was born.
And in exciting news, 25 years after 'Melt', Sci-Clone are about to launch their debut album on Metalheadz sometime in late 2022, accompanied by a special 10-track double vinyl release.
9. Noisia &The Upbeats – Dead Limit (2015)
Jeremy Glenn and Dylan Jones, aka The Upbeats, have a unique take on 170bpm+ bass music which grabbed the attention of drum and bass stalwarts such as Ed Rush & Optical, Bad Company, Bulletproof, TREi, State of Mind – and in this instance, Noisia.
The Upbeats' dedicated six-monthly visits to Europe and the UK led to the collaboration. In June 2013, Glenn told Martyn Pepperell for NZ Musician, "The first time we went to Europe, after one of our first big tunes had been released, Noisia came and saw us play. We kept talking online and started collaborating." The track is cited by many in the scene as a standout of the mid-2010s, and has racked up an amazing 6.5 million Spotify streams. The EP packaging is cleverly packaged as a film release, and as Juno Records Recommends said upon the song's release, "'Dead Limit' is one of the grizzliest, unruly tunes you'll hear all year".
10. Lee Mvtthews – Takeover (Ft. Nü) (2019)
Lee Mvtthews, aka Graham Matthews and Tom Lee, met in 2012, and after discovering they had nearly identical music tastes, Lee Mvtthews formed in 2013. Since then, they've appeared in the setlists of the likes of Andy C, Sub Focus, Netsky, Metrik, Grafix, Koven, Matrix & Futurebound, Dirtyphonics, K-Motionz, DC Breaks & Hybrid Minds.
In 2019 Lee Mvtthews released their debut album, Bones. The lead single 'Takeover (Ft. Nü)' reached No.1 on the New Zealand Dance Charts and took out the top spot in George FM's annual "Aotearoa Anthems" countdown. The track then came in at No.2 in the George FM DNB Hundy, and Lee Mvtthews took out the award for Best Electronic Artist at the 2020 Aotearoa Music Awards.
Fun fact: If you search 'Takeover' by sound on TikTok, you'll also be met by a few hundred videos from farmers in the UK using the tune to soundtrack their farming videos.
Lee Mvtthews also took third place in December 2021 for the Best Newcomer award at the prestigious Drum&BassArena Awards, with the judges saying, "This is the first time an act outside of Europe has done so well in this category."