Introduction
The 1960s saw the guitar emerge as the pre-eminent instrument of rock music. English and American guitar heroes such as Eric Clapton, Jimmy Page, Jeff Beck and Jimi Hendrix took guitar playing to whole new levels of creativity and some might say, over-indulgence. As these guitarists' experimentation with drugs influenced their playing, a new genre of music emerged – acid rock. From Wikipedia: "Acid Rock is a loosely defined type of rock music that evolved out of the mid-1960s garage punk movement and helped launch the psychedelic subculture. The style is generally defined by heavy, distorted guitars, lyrics with drug references, and long improvised jams. Its distinctions from other genres can be tenuous, as much of the style overlaps with 1960s proto-metal and early heavy, blues-based hard rock."
Budding guitarists in New Zealand were clearly most impressed by Jimi Hendrix. His influence on a swathe of Kiwi axe heroes from the early '70s is clear. These included the Embers/Brew guitarist Doug Jerebine, Bunnythorpe's Bill Te Kahika (Billy TK), Eddie Hansen from Christchurch (Ticket) and Auckland's Harvey Mann (Living Force). These guitarists contributed to a string of superb acid rock albums recorded and released in New Zealand, several of which now have a global reputation among aficionados and collectors.
Like all music genres, acid rock is subjective as hell, but these pretty well fit the bill.
1. Doug Jerebine: is Jesse Harper (1969, officially released 2012)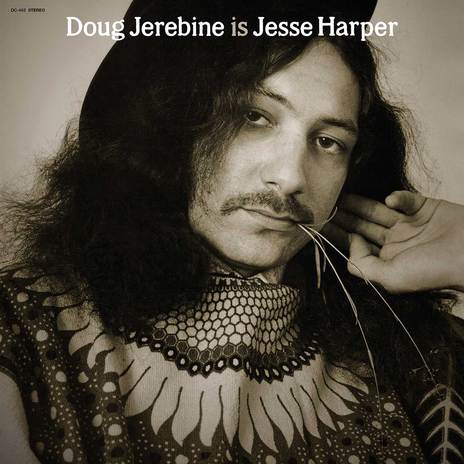 Never intended as an album proper, rather this is a collection of demos recorded in London in 1969 under the guidance of Dave Hartstone. Featuring original songs and searing guitar, the "album" today sounds very strong, and one can only lament the fact that tracks weren't recorded with a full band and top producer of the day. Hartstone hawked the demos to record labels – apparently impressing no less than Ahmet Ertegun of Atlantic Records in New York – although never ultimately managed to get pen to paper. After brief stints as bass player with the Jeff Beck Group and Jr. Walker and The All-Stars, Doug Jerebine headed to India and to all intents and purposes disappeared for the next 40 years. Bootlegs of these tracks appeared during the intervening decades, but it wasn't until 2012 that they were given an official release with Jerebine's blessing. The Human Instinct recorded no fewer than three of these tracks for their debut album Burning Up Years, and the track 'Midnight Sun' appeared on Stoned Guitar.
2. Underdogs: Wasting Our Time (1970)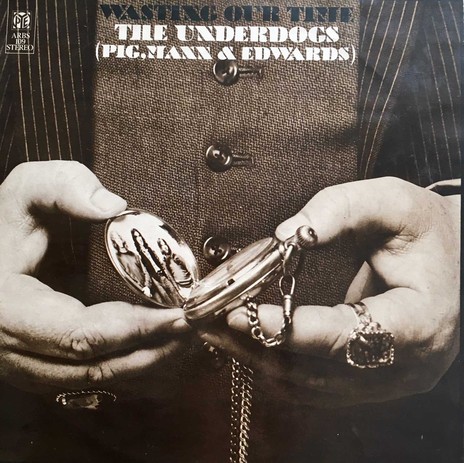 Line-up changes saw the original Underdogs Blues Band shorten their name to The Underdogs and head into acid rock territory with their second album. Now comprising Harvey Mann, Glen Absolum and Neil Edwards, the Underdogs show a clear Hendrix/Cream influence on Wasting Our Time. There's plenty of wah-wah guitar and closing track Garden of Eden features an extended drum solo, a common feature of this genre's international live shows and albums of the period. In his book 100 Essential New Zealand Albums Nick Bollinger summed up the album as: "… a perfectly measured dose of sonics and psychedelics". Bootlegged extensively on CD, and finally officially re-released digitally in 2016.
3. Human Instinct: Stoned Guitar (1970)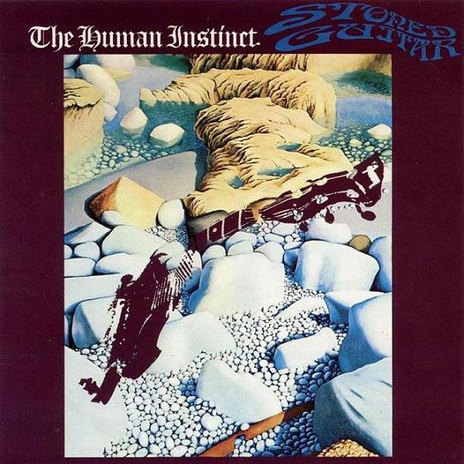 The most famous album on this list, Stoned Guitar has a deserved worldwide reputation thanks to the monster, Hendrix-inspired guitar workout by Billy TK on the eight-minute title track. The Human Instinct's debut album, Burning Up Years, was released on Pye's budget Marble Arch label and sold for the princely sum of $1.99. It also featured terrific guitar but it was on Stoned Guitar that Te Kahika unleashed his full repertoire of pyrotechnics. With the exception of 'Tomorrow' every track on the album is a virtual guitar showcase for Te Kahika. Many believe him to be New Zealand's greatest exponent of the instrument. Te Kahika's final album with the band, Pins In It (1971) saw the guitar toned down a little on an album of shorter tracks.
4. Highway: Highway (1971)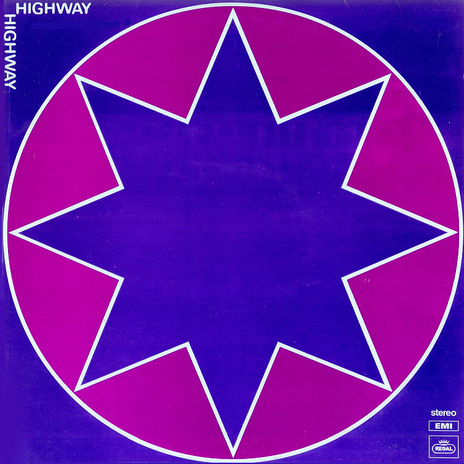 It was live that Highway really shone. Their self-titled album only hints at the epic shows that brought the band to HMV's attention. Speaking to Gary Steel for AudioCulture, album producer Alan Galbraith describes seeing the Wellington band: "All five were locked together in one monstrous cohesive unit. It was loud, it was hypnotic, it was original, and everyone in the room was under their spell." Despite struggling to bottle the live magic by cutting down what were long jams to shorter versions in a recording studio, Highway is still a strong album with plenty of interplay between guitarists Phil Pritchard and George Barris. Released on CD by Ode Records in 2011 and now available via digital services.
5. Space Farm: Space Farm (1972)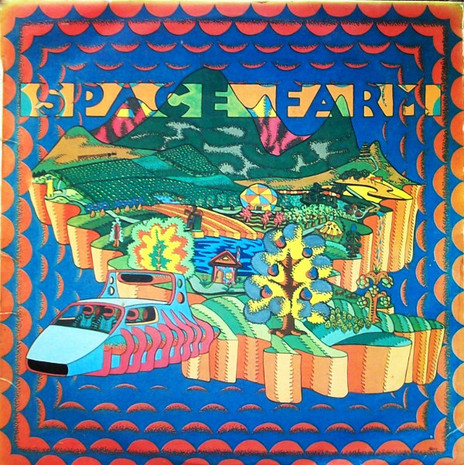 Space Farm evolved from the final line-up of the Underdogs, with bassist Billy Williams joining Glen Absolum and Harvey Mann. From the superb cover art by Archie Bowie, to the music within, Space Farm is a classic of the genre. The band's one album sees Mann at the top of his game. Writing all the tracks, his tight, crisp guitar playing is quintessential acid rock throughout. However Zodiac Records boss Eldred Stebbing was apparently unimpressed with Mann's vocals and had them entirely re-recorded by Murray Grindlay. The band disintegrated during sessions for a second album. Space Farm was re-issued on CD by Australia's Aztec Records in 2000 and on vinyl in 2016. The Stebbing digital reissue features the two different vocal versions side by side.
6. Taylor: Taylor (1972)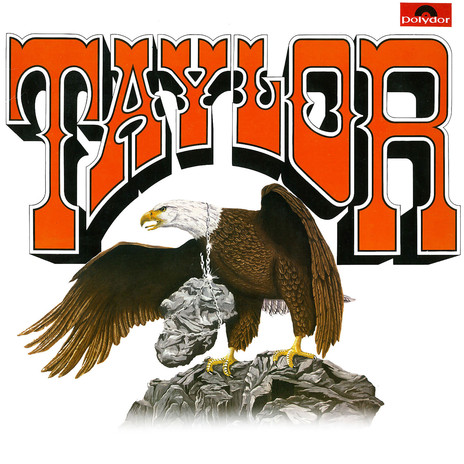 With a striking cover by Wellington artist Kevin Dunkley, Taylor's lone album – like that of Highway – only partially reflects the live power of the band. Taylor just scrapes in on the fringes of the acid rock category, being in the main a straightforward rock album, with country and pop touches thrown in. Highlights of the album include Clinton Brown's 'Simpsons World' and the eight-minute 'Time', featuring some classy guitar playing by the song's writer Kevin Bayley, formerly of Chapta (and later Rockinghorse). Bayley stands out here as showing little Hendrix influence, rather forging his own unique sound.
7. Ticket: Awake (1972)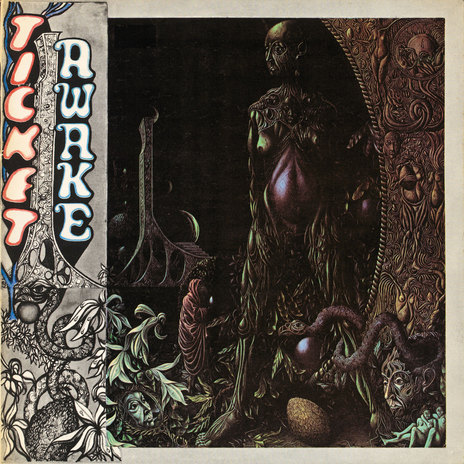 Both Ticket's debut album Awake and its follow-up, Let Sleeping Dogs Lie, also released in 1972, are superb examples of the genre. The four members of the band all came from more pop-oriented groups. Guitarist Eddie Hansen, from Christchurch, had briefly played with Craig Scott in pop group Revival, and drummer Ricky Ball had been in The Challenge. Frustrated by the constrained nature of the pop world and inspired by The Human Instinct and you guessed it, Jimi Hendrix, Ticket came together in 1970. Signed to Robert Raymond and Barry Coburn's Down Under label, the band recorded 1972's Awake at HMV's Wakefield Street studio in Wellington with Frank Douglas at the controls. Featuring all original songs and great interplay between Hansen's guitar and Paul Woolright's bass, Awake is something of a New Zealand classic. Let Sleeping Dogs Lie (one of Nick Bollinger's 100 Essential New Zealand albums) was recorded in Melbourne, and again included only band-written tracks. Both albums have been re-released on CD and vinyl, and both are playable from streaming services.
8. Butler: Butler (1973)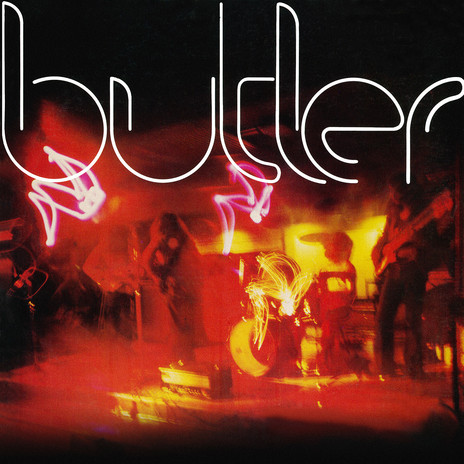 Bluesy, funky Butler showcased the guitar playing of a young Steve Apirana, leader of the all-Māori Christchurch-based band from Rotorua. Their sole album, recorded for Tim Murdoch's Family label, features a mixture of covers and originals. The covers include Cher's 'Bang Bang (My Baby Shot Me Down)', the Four Tops' 'Reach Out I'll Be There', and a particularly potent version of Creedence Clearwater Revival's 'Green River'. At the time of recording Butler had virtually no experience of studio work and found the process difficult. Nonetheless the album retains a strong period vibe and reflects the tight musicianship built up by years of gigging. Long unavailable, the album was re-released on all major digital services in 2016.
9. Mantis: Turn Onto Music (1973)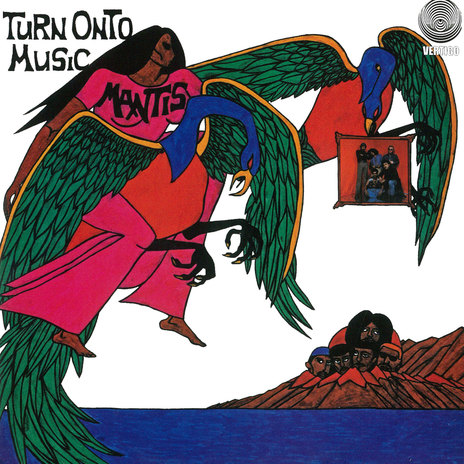 Mantis were Fijians who spent a brief six months in Wellington in 1973, catching the attention of PolyGram, for whom the band's only album was recorded. All seasoned musicians from the Suva nightclub scene, the band's sound comprised a percussion heavy Santana feel with (again) Hendrix-like guitar by Wise Vatuwaqa. The band played regularly in many of the hip Wellington clubs of the era. Their repertoire included covers ranging from Booker T and the MGs' 'Time Is Tight' (recorded and released as a single) to Mountain's 'Mississippi Queen' and Wilson Pickett's 'In The Midnight Hour', both of which made it to their album. The standout track however is the band-penned three-part Island Suite, a funky 14-minute guitar and organ workout. Bootlegged regularly through the decades, Turn Onto Music finally saw official release both on vinyl and digitally in 2016.
10. Billy TK & Powerhouse: Life Beyond The Material Sky (1975, released 1991)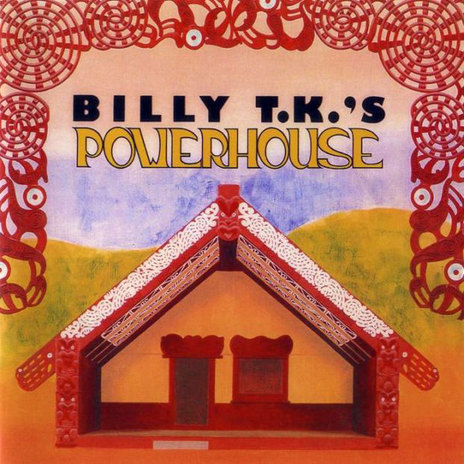 Following his departure from Human Instinct, Bill Te Kahika formed Powerhouse in 1970. With a fluid line-up for the next eight years, Powerhouse's repertoire consisted of a blend of rock and soul music underpinned of course by the superb guitar playing of Te Kahika. During this period the band recorded Move On Up – an album for HMV that sadly went unreleased till 2009 – and a live album recorded at Wellington's St James Theatre, not released until 1991. Unsurprisingly this album, Life Beyond The Material Sky, is really a showcase for Te Kahika's guitar playing – the album comprises eight tracks on a double LP set (the album's only available format to date).
--
Read: Nick Bollinger picks 10 more essential New Zealand albums