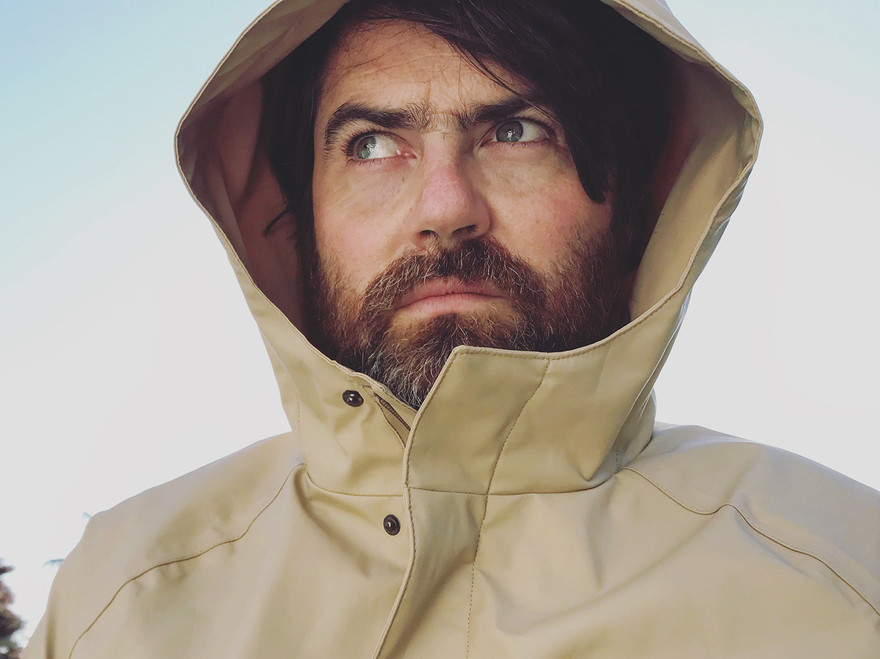 With these types of lists I often choose my friends and contemporaries, because I truly, deeply love their music, but also because I don't want to offend them. Maybe I subconsciously think if I pick them then they'll pick me. And it's easy to just pick things from your own wheelhouse. Really though, there is absolutely no way to pick the best New Zealand songs, it's an impossible task. So this time around I have tried to push myself into a list of things I love but that aren't the first tracks that pop into my head. I've been banging on about how much I love David Kilgour and everything Kody and Reuben released for long enough so what follows is my top 10 for right now, things I am seeking out or returning to in a very deliberate attempt to not feed my brain the same indie rock its whole life. Except for my last two picks which have had a specific, recent impact on my mind grapes.
Micronism – Eventide
I wasn't aware of Micronism's Inside A Quiet Mind album at all when it came out. In the late 90s it felt like being in a guitar band was so uncool that you had to shield yourself from anything electronic or it might eat you alive. I would only allow myself the occasional bit of French disco. Really though, I love this stuff. I was never a clubbing kinda guy but the sort of pure electronic universe of Micronism is great for just listening to on one's own and being carried away. This album was re-released in 2017 and to me it sounds like electronic music that hasn't been endlessly fiddled with in Pro Tools. There is a conversation between sequencers, samplers, drum machines and synths that feels more human than just about any music being made today. This song is really pretty, the little Rhodes piano loop skipping around the upbeat house but all of the energy somehow floating in a dreamy fog of weed smoke.
Aldous Harding – The Barrel
When I first heard Aldous something felt off to me. It just didn't feel honest. I realised eventually that I was the problem. I was just failing to take on board a genuinely new voice. I feel pretty stupid because she's clearly making some of the best music in the world. 'The Barrel' is my favourite song of hers to date. The production is so clear, the instruments sound unnervingly real, almost like the Cornelius style of dry close hyper reality. And then the lyrics are just mesmerising. "Show the ferret to the egg" is menacing. Is the barrel a barrel of a gun? I can't decode the song and I don't want to, I'm happy to feel trapped in its troubling imagery whilst being carried along by the breeziest of grooves.
Dam Native – Behold My Kool Style
This track was like cultural mind expansion through stealth. When this came out I was very into RZA's 'Liquid Swords', A Tribe Called Quest, that kinda stuff. The beats and flow on this felt 100% as good as the best US hip hop. It was intoxicating and in my late teen years working in cafés it felt like this was on at least once a day. I loved the video too, by shooting it like a mid-1800s daguerreotype it gave the song this powerful connection to the past. I had no conscious understanding that I was listening to te reo rhymes with cutting, de-colonising lyrics like "Sworn to wage war, I pledge allegiance to all iwi, Who cut ties with Liz and her people, Trying to deceive me."
Shona Laing – Soviet Snow
There are a lot of New Zealand songs where I think "this should have been an international hit" but this one really, really should have. Shona Laing is incredible and this was her at the peak of her powers. Catchy melodies, thundering 80s production, an incredible vocal, world weary lyrics and innovative chord structure that just blows me away. This is really good song craft. Really great to see her get inducted into the New Zealand Music Hall Of Fame but I think she deserves more respect than she gets. I guess she doesn't really play live much but she's every bit as important a New Zealand songwriter as Neil Finn or Dave Dobbyn.
Avantdale Bowling Club – Years Gone By
This track opens like John Coltrane's A Love Supreme or Charles Mingus' The Black Saint & The Sinner Lady, that kind of weighty, screeching saxophone melody that my dad (Tom Scott) would blast on Saturday mornings to wake his teenage kids. Then of course in comes the new Tom Scott, probably the best MC New Zealand has ever produced and these might be his best verses. There are catchier Home Brew tracks but this is a tour de force. The band is real good, I love Julien Dyne's drumming and the piano vamp in the outro is great too. I've always thought Tom was extremely talented so it's a measure of how good this track is that it was a complete shock.
Mi-Sex – Computer Games
The Phoenix Foundation covered this on our first tour. Hearing it now I can't imagine how we emulated the complex synth patterns with our gear. It's such an amazing track, a real synth workout. In fact this would be good aerobics music. The lyrics are bonkers but perhaps disturbingly prophetic. I don't really know much about Mi-Sex but they are surely due some kind of revival. If anyone gets this song in a New Zealand feature film before Taika Waititi they win 100 points.
Tiny Ruins – Olympic Girls
Hollie Fullbrook is writing some incredible songs. Her voice is devastating. This opening track of her latest album showcases what a phenomenal finger-picking guitarist she is. There's a crisp precision to the guitar figures that feels very trippy. And then the band floats around that in an arrangement that feels gruff and bold but never overwhelms those core elements of a gentle vocal and acoustic guitar. It's a really interesting band dynamic, I believe it used to just be Hollie and Cass Basil on bass, and although Thomas Healy (guitar, production) and Alexander Freer (drums) are really fantastic – they sort of complement the rhythm guitar and bass elements. It's almost like lead bass. It's like the inverse of a rock band.
Prince Tui Teka – Mum
There is some deep power in Prince Tui Teka. There is just something so pure and unrelentingly earnest about this song and performance. It's so of its time and place (1974). As a songwriter I wish I could say something this nice, but of course I'd be scared of being called a cheeseball. I don't know if he ever did a telethon, but this gives me that kinda feeling. That era of New Zealand where most of us hadn't discovered irony yet. We used this in the soundtrack to Boy and I think his voice was incredibly helpful for the story. It's like a lightning-bolt shortcut to this nostalgic essence of Kiwi pathos.
Dave Dobbyn – Singing Through The Storm
I co-produced this track but had nothing really to do with the writing or performance. It just seemed to flow out of David so naturally he showed me what a divine thing recording can be. I guess I'm an atheist or agnostic or something in that zone but hanging out and recording with David, you feel like his spirituality comes from such a place of humility; it's not at all intimidating or didactic. He is person of just endless love and curiosity. Man, I love this song. He sounds like how I wish Elvis Costello sounded. It's so simply put together, nothing is out of place. Even the bridge is just a logical pathway to the final verse. And anything with pedal steel will always win my heart.
Neil and Tim Finn – Alone (from Out of Silence)
This is another one I had a tiny bit of involvement in, singing with the choir for the live streamed recording. I really connected with this song for a number of reasons. The lyrics are drawn from Mervyn Peake and the line "city made of grey, blood shot with busses" is so specific. You instantly see a 1960s London film reel, coal-stained buildings, the billboards at Piccadilly Circus. I always say that the first good song I wrote is 'This Charming Van' and that references Mervyn Peake, who I was reading at the time. So to be singing this song 20 years later with two of the best songwriters New Zealand will ever produce felt like some kind of circle. The way Neil sings and then the way Tim's voice comes in in the second verse, even just the way he strums his acoustic. Their musical DNA is so vivid. They don't sound like "New Zealand Music" or some made-up genre, they sound like Tim and Neil and that's a musical language of its own that I felt very privileged to witness up close.
--
Musician and composer Samuel Flynn Scott is a founding member of The Phoenix Foundation.