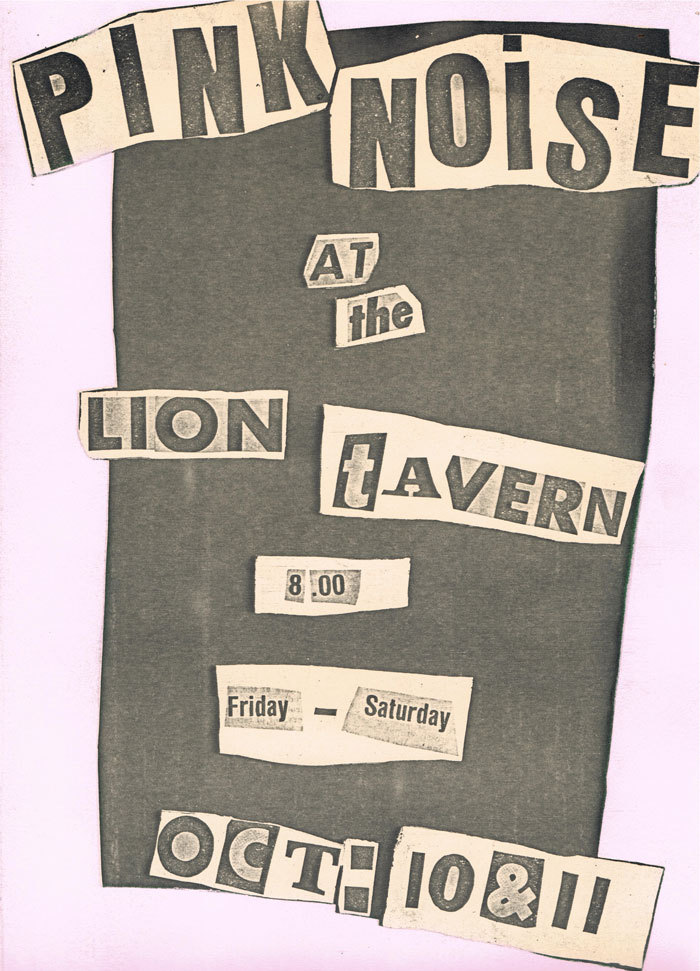 "There was nothing going down at all." Not just for Lou Reed's 'Sweet Jane', as she faced the dawn of the 70s, but in New Plymouth, 1980. Punk rock had reached most everywhere else years before, but in that quiet little town by the sea it was business as usual, with local covers bands competing to see whose turn it was to play 'Proud Mary' at the local bar. Well, that's how it seemed to some of us. Enter the brothers Jefferies, Peter and Graeme, back from Auckland, where they'd kicked around their own version of punk in a group called Dull Emma during most of 1979.
"We had one original song, which I'd written. It was called 'My Neighbours'. The rest of our set was high speed covers of what we considered the classics, like 'Raw Power' by Iggy and the Stooges or 'Rock 'n' Roll Queen' by Mott the Hoople," says Peter Jefferies, the band's singing drummer. "Dull Emma split up, and Graeme and I came back to New Plymouth, and found punk hadn't happened at all. So we formed Pink Noise, and started gigging at the Lion Tavern. After a while we got word of another punk band, Electronically Tested. When both bands started to fall apart, me and Graeme, as vocals and guitar, joined up with Gordon Rutherford and Brett Jones, as drums and bass, and the Nocturnal Projections were formed. This was January, 1981."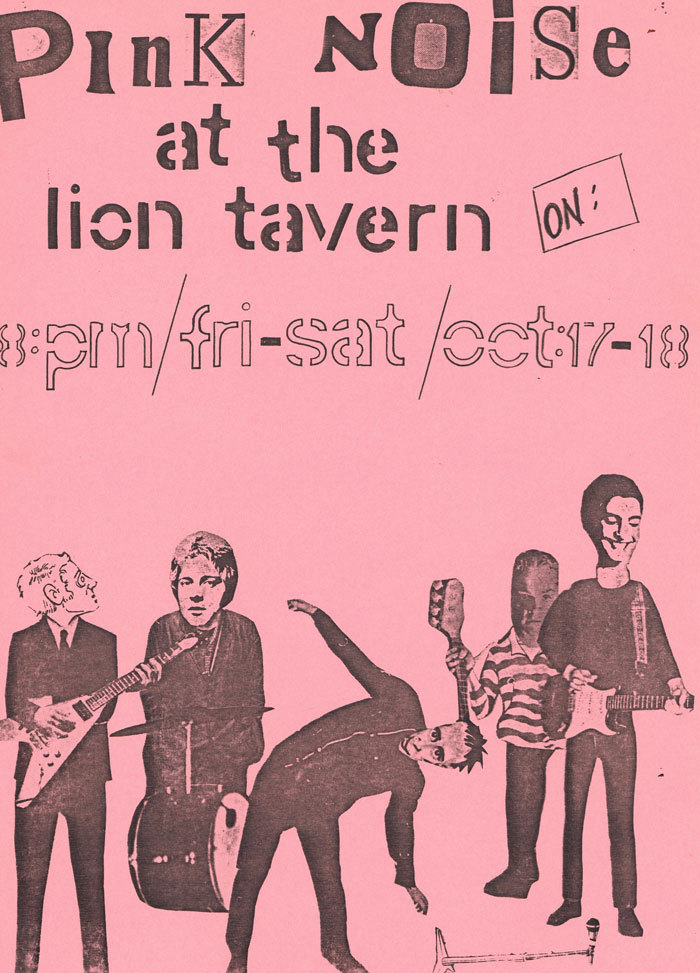 With no support bands of any description around the Nocturnals were forced to find around three hours of material in order to play a show.
With no support bands of any description around the Nocturnals were forced to find around three hours of material in order to play a show, so the first 28 days of the band's existence were spent practising EVERY night. "All 28 of them," Jefferies recalls. "We had about fifteen original songs, half of which were hangovers from other bands. 'Nerve Ends In Power Lines' is the first song we wrote with the line-up that became Nocturnal Projections. The bulk of our show was covers, due to how long we had to play when we did shows. The audience gave us plenty of input on what they wanted to hear, and we had plenty of our own ideas. The Ramones allowed us to get a set together more than anyone else though. We did a lot of Ramones when we started".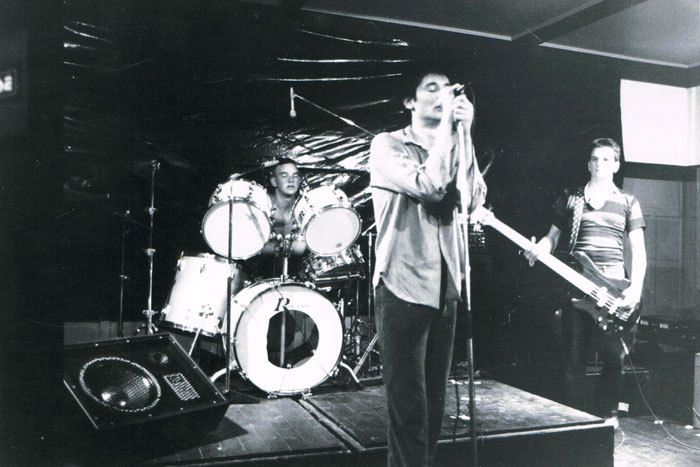 The band debuted at The Piccadilly on February 14, 1981. They were called 99 Change Hands at this point. The name Nocturnal Projections wasn't used until their fourth gig, which took place at St. Josephs Hall on March 6. A photo from the Piccadilly performance graced the band's first release, a nine song cassette called Things That Go Bunt in the Night. Sold direct to the fans at a gig on April 10, and containing all original material, the cassette, which for the most part was high speed punk, also included the 'Down Song', a crawling epic that ran for almost 10 minutes. 'TTGBITN' marked a breakaway from the New Plymouth tradition of judging every band by its covers. As the year progressed, the borrowed songs that rounded out the Nocturnals live set were removed until only four remained.
"We'd got it down to 'Ex Lion Tamer' by Wire, 'Let's Dance On' by the Monkees, 'Interzone' by Joy Division and 'Alternative Ulster' by Stiff Little Fingers by that stage," Jefferies adds.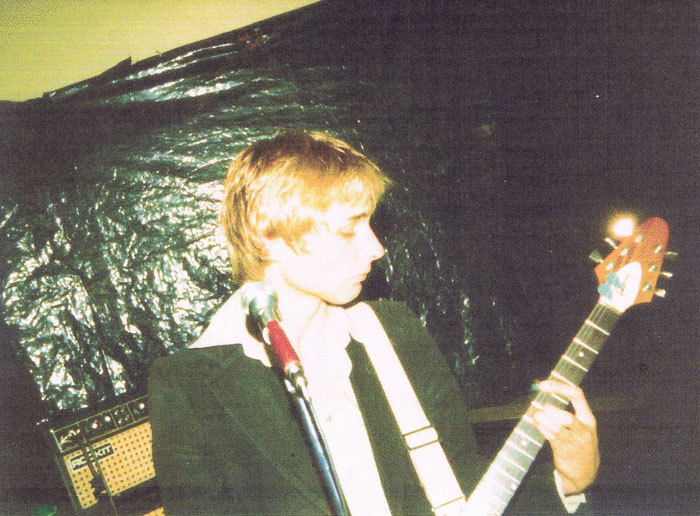 In November Nocturnal Projections released their second cassette, this time with eight songs and a noticeable shift in sound, moving on to post-punk, and by the beginning of 1982 they had 70 originals. Selecting the 30 they deemed best, the band completed their residency at the Lion Tavern on February 20, said goodbye to cover versions of any type forever and moved to Auckland, placing a large dent in the scene that had grown up around their existence.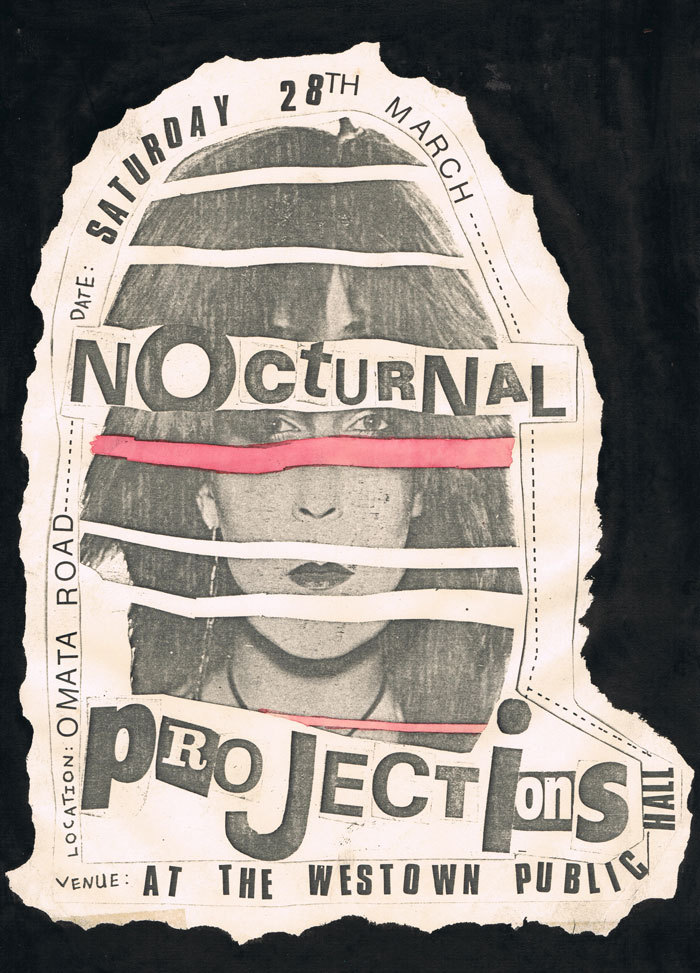 Because by this time, that's what New Plymouth had. A small but genuine network of bands, fans, venues and music retailers (particularly the HMV Shop on Devon St) that were all connected by the central axis of Ima Hitt Records, the local music outlet run by Brian Wafer. Selling secondhand records and tapes, as well as new ones (including Things That Go Bunt In The Night), Ima Hitt encouraged and supported local music, and formed an available source and relay service for news and information that bands and audience alike could access and contribute to. Ima Hitt networked ideas and information around New Zealand very effectively, keeping New Plymouth in the loop of what was going on, and as time went on Brian would develop his skills as a tour organiser and events manager, mastering the technique of "maximum exposure for limited bucks" as a necessary skill for helping local acts get round the country.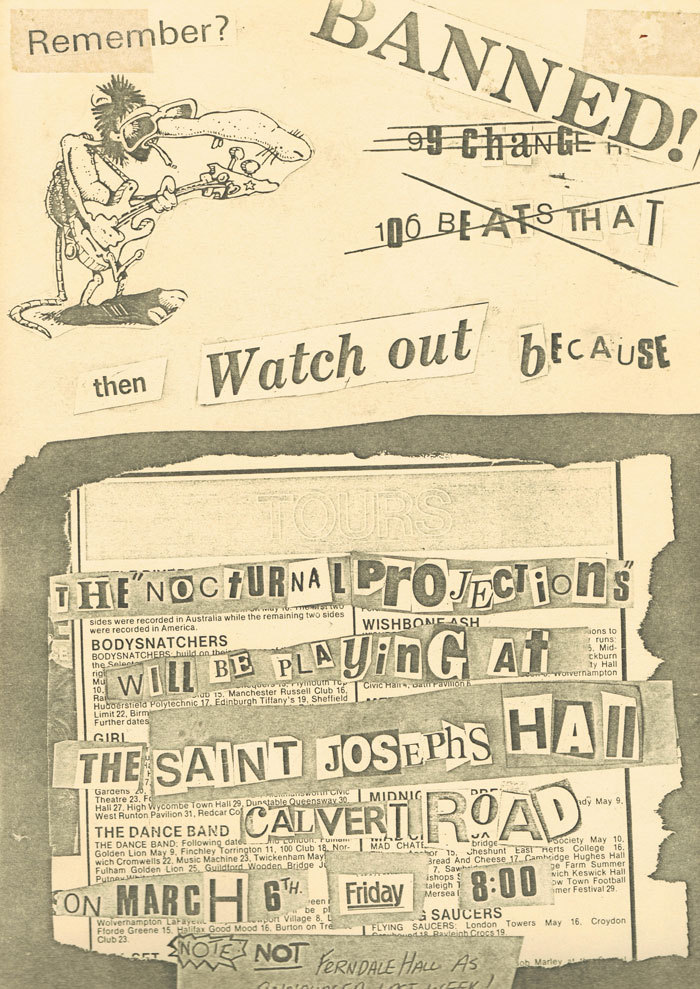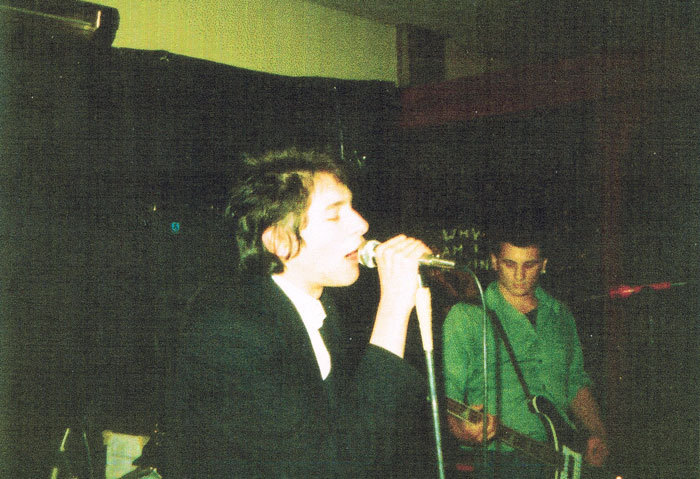 But in March 1982 it was a different matter. Although a handful of bands like The Foreskins, Final Solution and X-Syndrome had now formed and continued to play, they did so far less frequently than Nocturnal Projections, who had racked up over 65 performances in the New Plymouth area within 12 months. Things quieted down for a time, although people still continued to drift through the doors of Ima Hitt and live shows continued to happen.
However it wasn't until the end of the year that anything of real significance occurred, with the advent of the New Year's Eve gig at the Army Hall. Now the stuff of legend, this event was organised by Gordon Rutherford and Doug Hood and co-ordinated through Ima Hitt. It brought together an outstanding selection of New Zealand talent, including The Stones, Fetus Productions, Tall Dwarfs, This Sporting Life and Nocturnal Projections.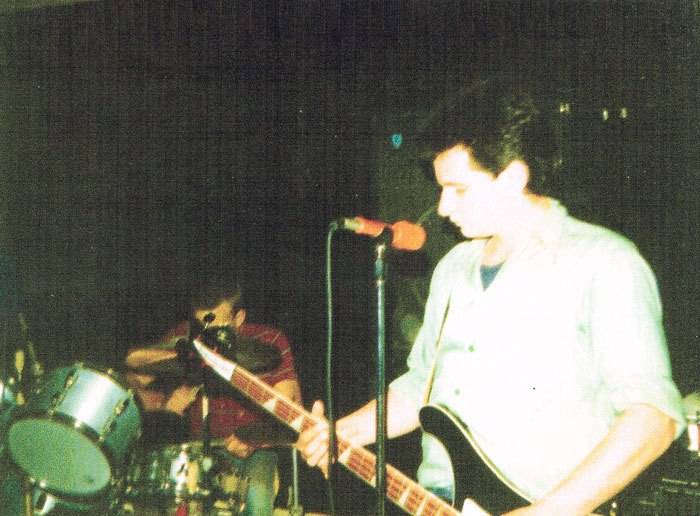 About 1,000 people went through the door, with the local newspaper reporting that, "it was an unusual night to say the least, with a variety of music, and a mixed crowd ranging from reserved to aggro. Among them was a contingent of boot boys, and rumour has it one group stole a car to get to the gig from Wellington, and stole another car to get back. Although there was an air of violence and the hall was too packed for much in the way of dancing, there weren't many fights, (just the occasional scuffle, and a stabbing)"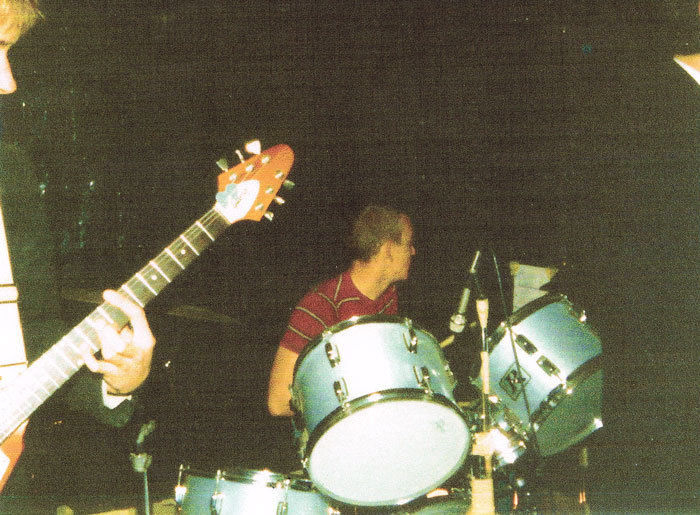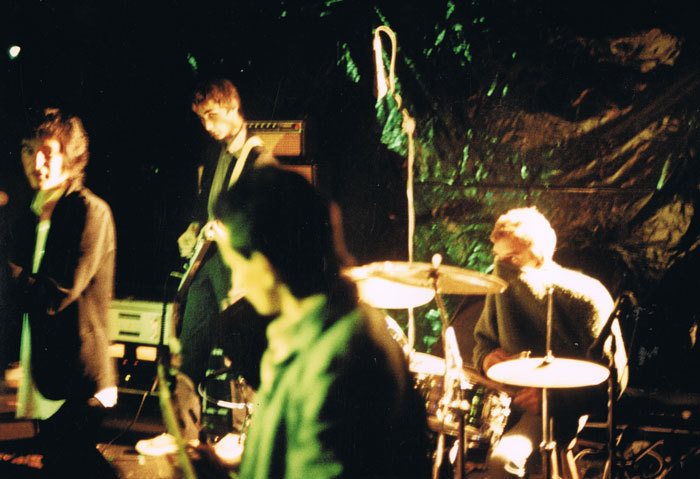 The article went on to say that, "The Stones stood out for their music" and added that Fetus Productions "were the most stimulating, with a movie backdrop of an autopsy performed, and slides showing deformed babies. Full marks for bad taste." The piece concluded by noting, "On the Sunday following New Year's Day a good sized crowd lolled around the Bowl of Brooklands to hear the same bands in the sunshine. The depressing lyrics did little to lift the spirits of the crowd, many of whom looked like they would be more comfortable avoiding the daylight. Ex-Toy Love singer Chris Knox showed what a big head he is, and how you can still be popular without being able to play an instrument. He relied mainly on the talent of guitarist [Alec Bathgate]. The concert proved a smaller stage nearer the slopes is a good idea which could be further exploited by local bands in the future."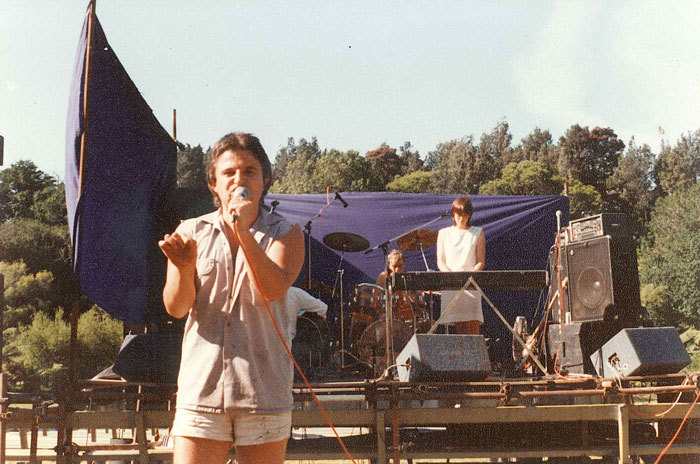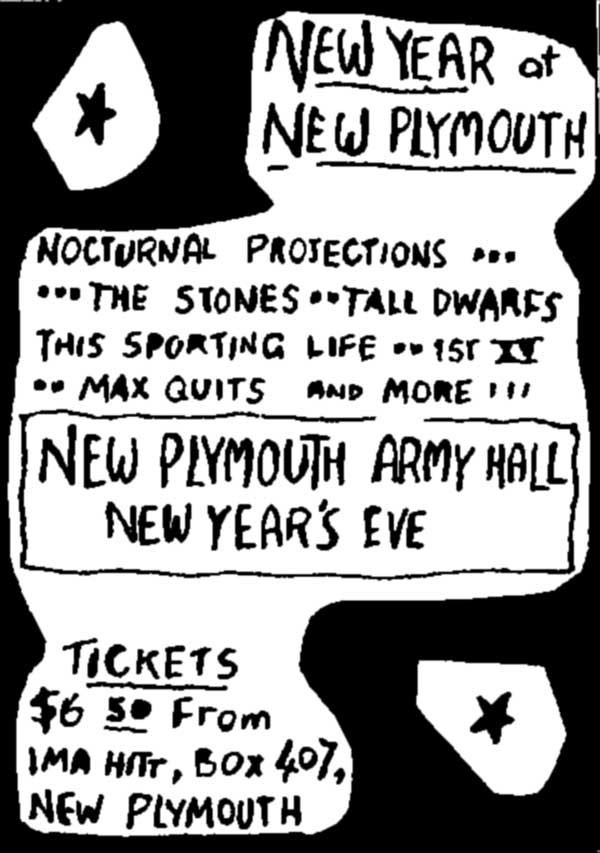 New Year's Eve at the Army Hall had drawn a significant crowd to watch New Zealand bands play original songs at a New Plymouth venue.
But the concert had proved a lot more than that. Regardless of the opinion expressed by the media, New Year's Eve at the Army Hall had drawn a significant crowd to watch New Zealand bands play original songs at a New Plymouth venue. Nobody played 'Proud Mary'.
Nocturnal Projections disbanded in 1983, coming home to play their last ever gig at the Hillsborough Hall on April 16 of that year, at the end of their one and only national tour. By then they had a 7-inch single, 'In Purgatory' b/w 'Nerve Ends in Power Lines', and two 12-inch EPs, Another Year and Understanding Another Year in Darkness to their credit. The band had continued to make regular visits back to New Plymouth throughout its existence, and strong sales of the Another Year EP in both New Plymouth and Auckland had put the record in the national Top 50. Local fans had attended many of the band's Auckland shows, showing up in force when the Nocturnals played support slots for both The Fall, and later, New Order, at Mainstreet.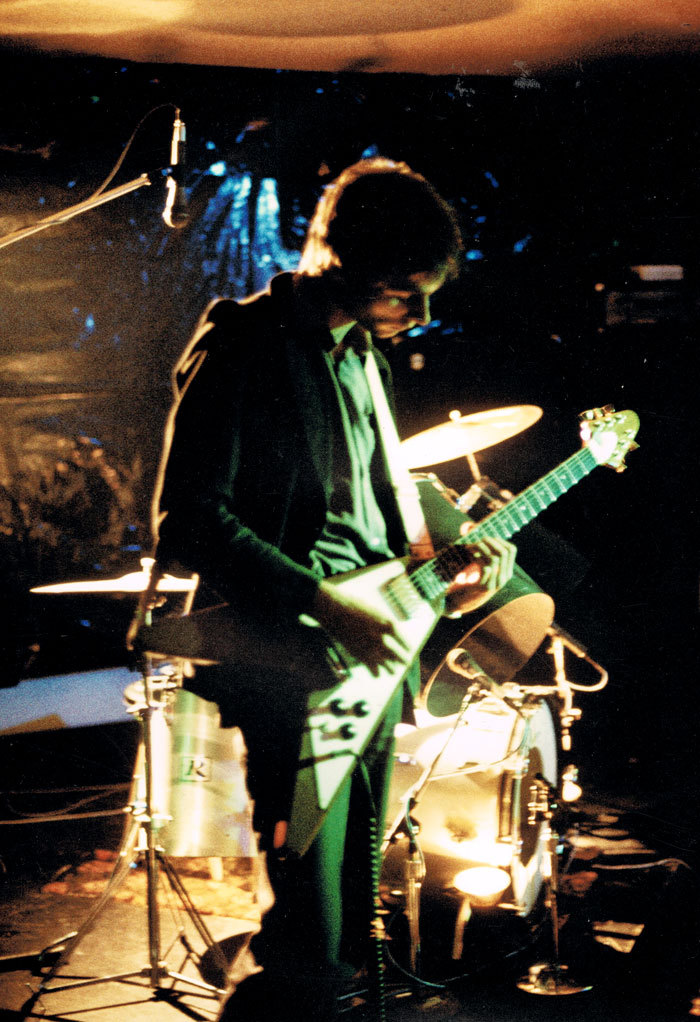 Nocturnal Projections had been New Plymouth's most visible band, and their demise created a noticeable void that was hard to fill. There would still be original live performances by local bands, but the scene would only come out of its tailspin with the arrival of Sticky Filth, a band that would continue to carry the legacy of punk music throughout its entire existence.
This was a band that was going to stick around and, more importantly, stick together, albeit with line-up changes along the way, for 30 years. They would be the first band to take New Plymouth hardcore out of the country, with record sales outside New Zealand (most notably in Germany), and have become the band that defines the New Plymouth scene more than any other.
That Sticky Filth would achieve this was due in no small part to Ima Hitt. Brian Wafer had been increasing his network while also releasing a steady supply of cassettes by bands such as The Final Solution, Casualty and Fishschool. He'd also put out a couple of compilations, but it was 1986 when he first joined forces with Sticky Filth to release The Lion and the Witch, the band's cassette debut, and a turning point in more ways than one for the local scene.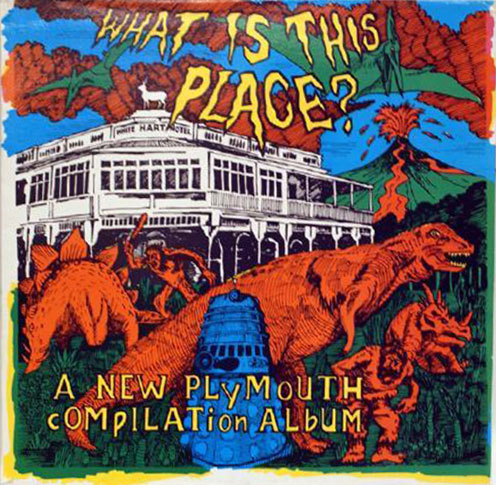 The era most associated with New Plymouth music gained momentum from this moment onwards, and over the next two years interest and interaction built to a point where Ima Hitt was able to release its first vinyl album, the compilation What Is This Place?. A cornerstone release for New Plymouth music, this album, released in 1987, ushered in a second and far more enduring wave of local talent.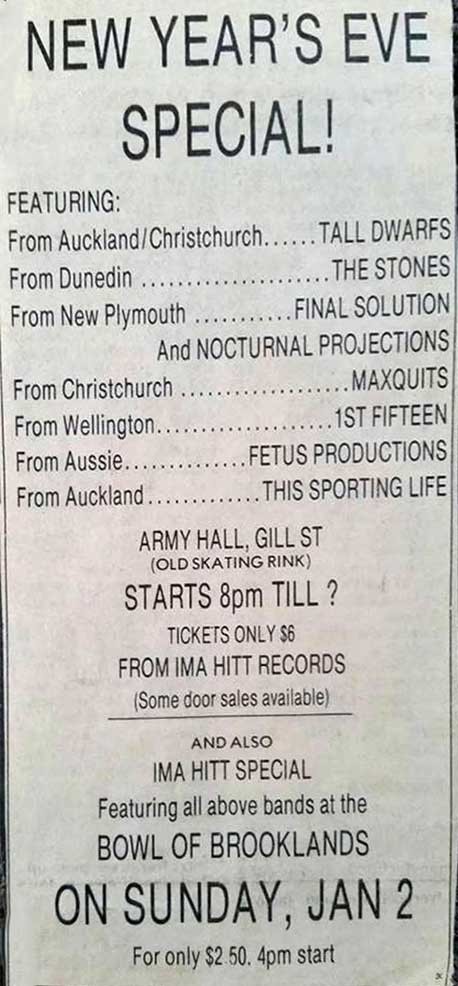 -
Read part two - New Plymouth scene 1987-2007 - thirsty work