Melbourne loved Max Merritt. He and the Meteors were based there from 1967 to 1970, and during this era he was noted to be the "finest soul singer in Australia."
Merritt first arrived in Australia with the band in November 1963 to perform as one of the tour support acts on the Sheb Wooley Show. It was in the days when they were managed by Jim Haddleton and Graham Dent. If the name Sheb Wooley leaves you struggling, he was the guy who sang the 1958 song 'The Purple People Eater'.
The 1963 line-up of the band was Merritt, Johnny Dick (drums), Pete Williams (guitar) and Billy Kristian (bass) and this trip for the Sheb Wooley Show was before Ray Columbus and the Invaders arrived in Australia. On reflection (of the Sheb Wooley tour) during a 1997 interview Merritt commented, "Actually, we did really well. If we had stayed, we would have been in better shape … but we came home again."
In 1964 they returned to Sydney. Merritt: "We went over by ourselves. Graham Dent was across there. We worked at the Rex and probably got about £120 a week. We played about 20 minutes a night then had all day on the beach – Bondi. The guys didn't spend any money at the beach …
"It was a helluva business to get into Australia in those days. It was a closed shop. They were quite content with all the variety acts around the clubs. You were dealing with all the old school of guys."
Dent's pushing, said Merritt, helped break the mould to get more modern music played in venues like leagues clubs in Sydney.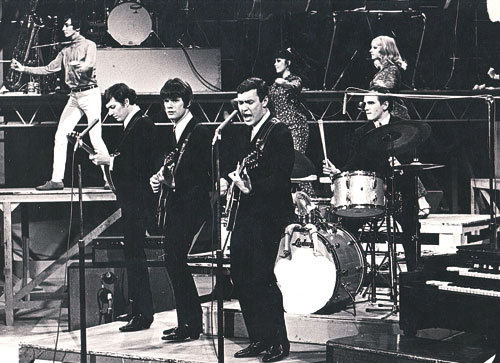 During 1965 Merritt and the band used Sydney as their base. From there they could work in Melbourne and other Australian cities. Billy Thorpe biographer Jason Walker noted that within a year Merritt had a built up a reputation that was "bedrock solid and he was playing his passionate hybrid of R&B, soul and rock".
Merritt maintained a great live band despite line-up changes. Discussing the band's image in the years 1965 to 1967, rock historian Glenn A Baker described them as "absolutely the live band on the eastern seaboard". Fellow Australian music historian Ian McFarlane stated that "few Australian bands could match the Meteors' peerless mix of rock, soul and R&B".
Expatriate Auckland singer Ricky May had his own TV series on Sydney's Channel 10. When he was due to have Max and the Meteors perform for an episode, they had no drummer. Ricky's solution was to recommend Bruno Lawrence as a fill in. Merritt was so impressed by Bruno he invited him to remain in the drummer's seat.
In 1966 the Meteors held a residency at the Hawaiian Eye, one of a handful of high-profile Sydney nightclubs. Working in a venue like that meant wearing a jacket and tie. Merritt wasn't a jacket and tie musician, and neither was Lawrence.
The band spent some time in Melbourne during the middle of that year. Melbourne had factions: sharpies, mods. Merritt was familiar with this type of division, having seen it back in his Christchurch days. In 1966 the sharpies were prominent at Melbourne CBD dance venues such as the Bowl near Flinders Street Station. The sharpies' tastes were R&B, British beat and soul, so when Merritt and the band played at the Bowl they played music that suited sharpie tastes.
After an ill-fated Pacific cruise as house band on the Orsova, there was another band restructure and they were no longer managed by Dent. Knowing that Williams and Kristian would depart after the cruise, Merritt reformed the band quickly. The new line-up was Merritt (guitar), Stewie Speer (drums), New Zealand bass player Yuk Harrison and Bob Bertles (saxophone). Speer had been a jazz drummer for decades and Bertles had an excellent reputation as a brass player and was in the Meteors for the cruise.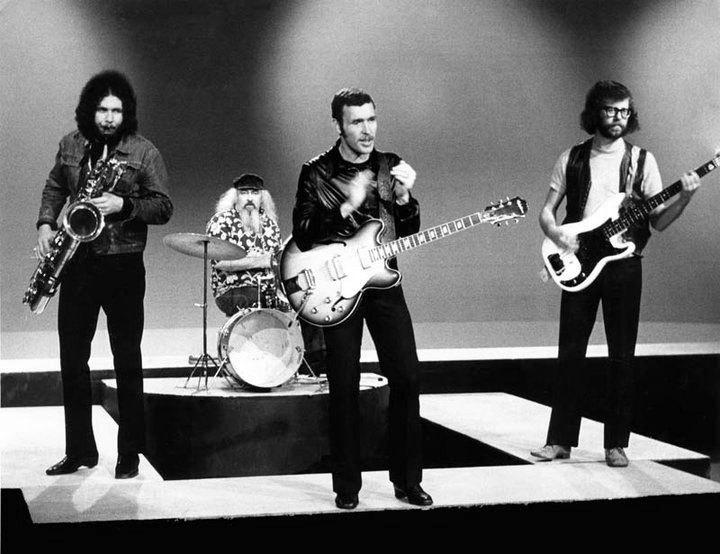 With this band Merritt moved his base to Melbourne in 1967, known then to have a vibrant live music scene and claimed by many to be the Australian rock music capital. Not long after, everything changed for them. On Saturday June 24 the band was involved in an accident while on their way to a gig in Morwell. A car coming from the opposite direction pulled out to pass a truck and hit them head on. Merritt was driving their van with Bertles and Speer beside him. Speer received significant upper and lower limb injuries. Bertles sustained lower limb injuries, while Merritt suffered facial injuries from hitting his head against the front of the van as he was thrown forward. Harrison, sandwiched in the back with the gear, was uninjured.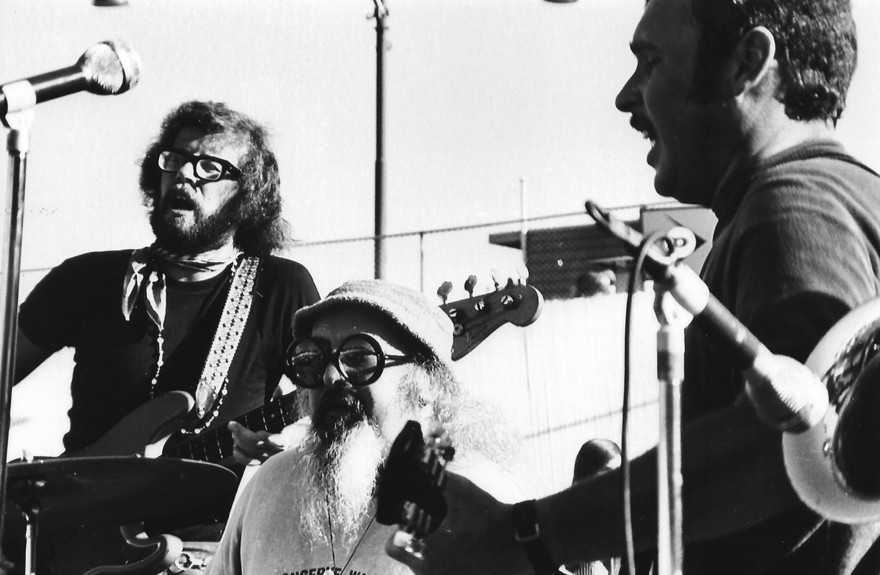 Their injuries had long-term consequences. Bertles walked with a limp. Merritt lost his right eye and after months in hospital Speer was left with noticeably reduced mobility, needing two single-point sticks when he walked. People gave generously to help them at this time and fellow musicians in Sydney and Melbourne organised benefit concerts to raise funds.
After some months Merritt and the band was able to perform regularly again. To quote writer David Johnston, they might have been "the antithesis of commercial" – but they delivered. Merritt had a voice that suited soul and the passion to add to the mix. Johnston continued: "In their non-descript jackets and jeans they grooved on their own special brand of R&B."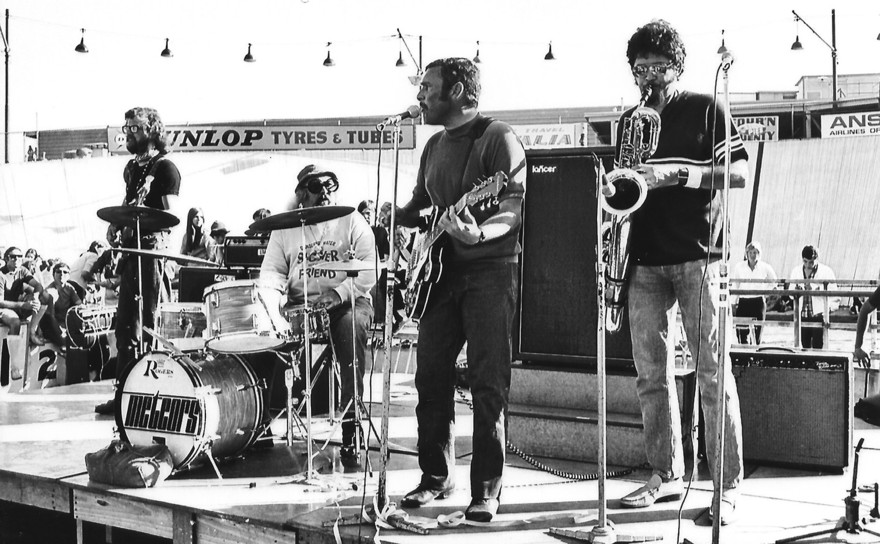 Melbourne in 1968 had zillions of venues and bands like the Meteors frequently played several gigs a night. Often the last gig would be in the inner city, at venues such as Sebastians or the Thumpin' Tum. They also played at the aptly named Max's Place on the corner of Toorak Rd and Punt Rd.
Merritt began writing songs again. After recording a series of singles with Parlophone in 1966, he and the band linked up with RCA in Melbourne. They went in to Armstrong Studios to work with Cantabrian recording engineer John Sayers. The Meteors' first single on RCA was 'Western Union Man' with Merritt issuing urgent instructions to Western Union to get a message to his girl. This single was released in Australia late 1969.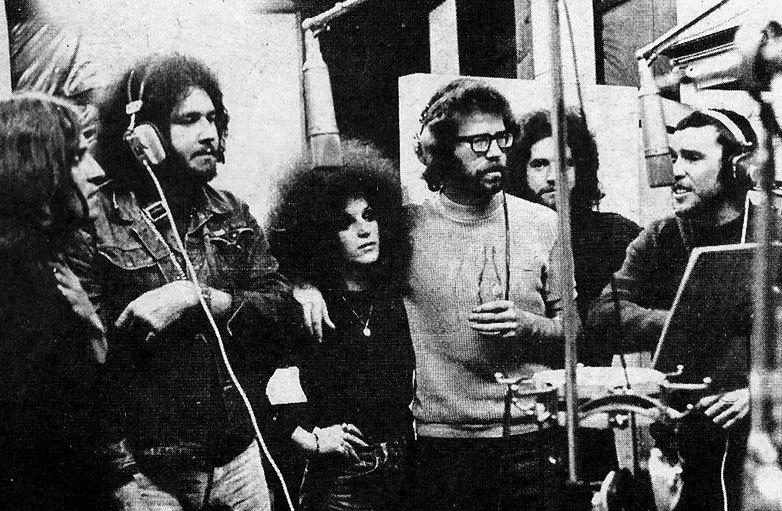 It was followed by the release of their first RCA album Max Merritt and the Meteors. Songs on the album were those the band was known to sing often, such as the crowd pleaser 'Fannie May', the Merritt originals 'I've Been Away Too Long' and the yearning 'Home Is Where the Heart Is'. The album received strong reviews.
Their second album with RCA, Stray Cats, was recorded in 1970 and released in 1971, giving fans the original Merritt tracks, 'I Can't Wait', 'Let It Slide', and the confessional 'Good Feeling' – where Merritt and the saxophone both talk to listeners. Stray Cats was reviewed less favourably.
Hearing these two Melbourne albums again now, the listener's ear goes to the brass accompaniment by Bertles, playing sax, flute and clarinet. In the late 60s it was less common to have that amount of brass backing but now people would never think of Max Merritt and the Meteors from the Melbourne era without brass accompaniment.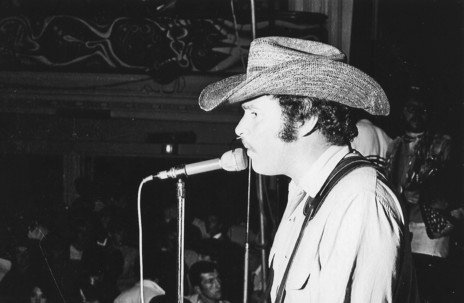 Several tracks from Stray Cats were lifted and released as singles. One of these, 'Hello LA, Bye Bye Birmingham' – by US songwriters Delaney Bramlett and Mac Davis – had an extended Live Levi's advertisement as the B-side; a song so right for jeans-man Merritt.
The start of 1970 brought the first Australian music festival at Ourimbah in NSW. Named Pilgrimage for Pop, it was held over the Australia Day long weekend. Merritt and the band performed there, and it was the last time Yuk Harrison was seen in that band.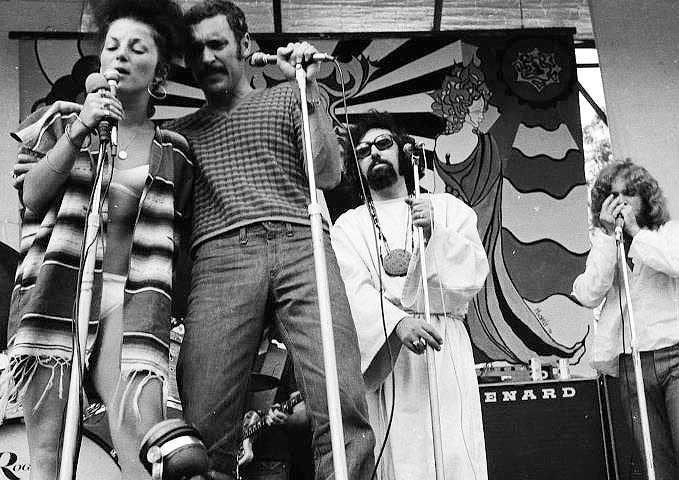 As has been documented in other sources, early in 1970 Dave Russell – former guitarist with Ray Columbus and the Invaders – rang Merritt to tell him he was thinking about moving to Australia again. He asked Merritt if he knew of anyone in need of a guitarist. Merritt couldn't talk then but rang Russell later the same day asking if he wanted to play bass in the Meteors. Russell described his response to Merritt's proposal as visceral, akin to falling over. He had idolised Merritt since he was a teenager who went to listen to Merritt at the Teenage Club in Christchurch. Russell said yes to the spot in the Meteors line-up.
Russell: "I came over to Sydney for a couple of weeks to get the feel of things and learn a few songs. We played a club on the Shore in Sydney then I went home to help with organising the shift."
By February 1970 Russell was in Melbourne. "Off we went to work. It was a really good time. There was lots of work. We'd do a Saturday morning TV show like the Go! Show or Kommotion, a pub gig in the afternoon with something like 1000 people down at the Springvale hotel, a huge pub when pubs were huge and pubs were packed.
"We'd do a private event on Saturday night, maybe a college thing. Lots of that went on, then after that we'd go down to one of the clubs in town like Berties or Sebastians and finish the night off there. So, we'd do four things on a Saturday."
In those days, the most well-known Melbourne music venues were unlicensed. That didn't mean patrons hadn't primed themselves with alcohol before they arrived. Nor did it mean that people were there without something smuggled in. But for New Zealand bands in Melbourne in the mid- to late-60s no alcohol at the venues was just like the venues in the New Zealand cities they had come from.
Russell: "We had a Transit van that we managed to fit all the gear in. We had a roadie/van driver, just one guy. Occasionally he'd bring along a mate. He'd crash his way through the Springvale hotel with a speaker box on either shoulder, classic roadie stuff."
Musicians appreciated Max and the Meteors and flocked to their gigs. In an interview with music magazine Living End, Keith Glass from Melbourne band Cam-pact noted Merritt and the band were their "big idols" and they especially liked the 1966 to 1967 Merritt/Williams/Kristian/Lawrence line-up. In fact, they said they wanted to be Max Merritt.
"When the Meteors came on not much else seemed to matter" – Dave Hogan
Southland-born musician Dave Hogan (The Unknown Blues) – who today sings and plays harmonica for Melbourne band the Heinous Hounds – had seen Merritt in Invercargill in the 60s, heard him on radio and owned some of his albums. "None of this however prepared me for the sight and sound of Max Merritt and the Meteors when I first arrived in Australia. The line-up then was Max, Stewie Speer, Yuk Harrison and Bob Bertles. Yuk left not too long after I first saw them, and Dave Russell filled the slot beautifully. These guys were all amazing musicians and Max's voice had got huskier and better than ever. The music they were putting out was really deep, powerful and more than a bit hard to describe.
"In the very early 70s Melbourne clubs like Berties, Sebastians, the Sunbury Festivals were all big fun places to be with lots of beads, bells and incense on and off stage. Most of the bands were great but when the Meteors came on not much else seemed to matter. It was a bit like watching the old Monterey Pop movie – hippies and flashes of brilliance everywhere but then Otis Redding comes on and nails everyone. I know that Otis was a big influence on Max but the boy from Christchurch truly made a style of his own out of that influence.
"A particularly memorable show for me was at the old St Kilda Town Hall. It was either a farewell show before they went to England or a welcome home. The place was packed, the sound great and the band and audience were as one. I parked myself right up front for the duration and managed to catch Max's attention long enough to call a request for 'Get a Haircut'. He laughed like hell and obliged with the guitar intro but then launched into another funkin' great slab of soul-influenced rock. The RCA albums catch a fair bit of what they could do but there was nothing like hearing Max Merritt and the Meteors live."
In late 1970 Max and the Meteors moved to the UK. They returned to Australia a year later to play at the first Sunbury Festival, held in late January 1972 over the warm and sunny Australia Day long weekend. The venue was Diggers Rest on the outskirts of Melbourne, not far from Sunbury. A number of other New Zealanders performed at the festival: Mike Rudd with Spectrum (and Indelible Murtceps – the Spectrum alter-ego), Leo De Castro, Charlie Tumahai; Teddy Toi, The La De Da's (with Kevin Borich blitzing the beer-drinking crowd with his guitar-god playing). Plus, ex-La De Da Bruce Howard, who by then was a member of Billy Thorpe and the Aztecs. This was Thorpie's "suck more piss" era when he and the Aztecs played louder than anyone else, and to play loud at a festival was merely a small challenge.
When Max Merritt and the Meteors took to the stage with their new songs the audience was hesitant at first, but the band won them over and played lots of favourites. Members of the crowd considered the Sunbury experience of hearing bands like Max Merritt and the Meteors and Billy Thorpe and the Aztecs to be magical, and the magic of those days lasted for years. A headline on the front page of the Melbourne music magazine Go Set in February 1972 told all: "Thorpie, Max. Kill 'em at Sunbury."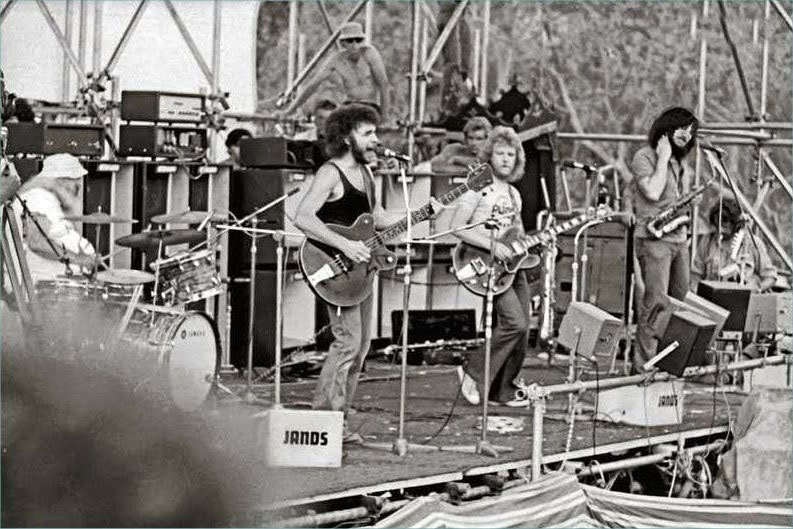 There is a DVD of segments of this festival, including a interview by TV music host Molly Meldrum with both Merritt and Thorpe. Merritt raved about the atmosphere at the festival, observing it had a really good feel about it. They chatted about working overseas. The message from Merritt was clear. His advice to bands was that they had to be prepared to stick it out for at least a year in a new country, not crumple early and limp home.
Merritt and the band returned to Australia several times, keeping them in people's minds. Their second Arista album Out of the Blue was recorded in the UK. Following its release in 1976, they did a three-week tour of Australia to promote it, before returning to the UK. Two of the Dallas Brooks Hall shows in Melbourne were recorded for the album Back Home Live. This was very late in the life of the band. Merritt called time for them and by 1977 he was testing the waters in LA, where he relocated.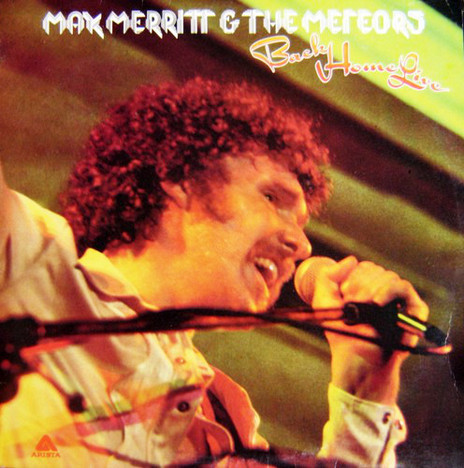 He continued to do return trips to Australia. He used a touring band during the early 80s, and in 1987 was in Melbourne for the Melbourne Music Festival.
For some time, Merritt and Australian music legend Brian Cadd both lived in LA. In the 80s Merritt did some jingles for a Sydney ad agency and did some of these with Cadd. When they were touring Australia together (in 1989 and 1990) and in Sydney they did any onsite work needed for the jingles. They wrote songs together and in the late 80s collaborated on writing music for US movies, including Fatal Vision.
The ABC screened the popular music series Long Way to the Top: stories of Australian and New Zealand Rock & Roll in 2001. Showcasing the music from the 1950s to the 1970s, it was similar to the 2003 New Zealand TV series Give it a Whirl. During 2002 Merritt made two trips to Australia, for the Heart and Soul of RnR and Long Way to the Top tours. An enduring image of one of the last Melbourne Long Way to the Top shows is of Merritt, Thorpie and others on stage to support ex-Easybeats frontman Stevie Wright as he sang. Wright – clearly unwell and needing to sit to sing – was brave. Others like Merritt were gracious, generous – caring for someone who had fallen on hard times.
Max Merritt, taken on wholeheartedly by Australians and the Australian music industry, was inducted into the Australian ARIA Hall of Fame in 2008.
--
Max Merritt and the Meteors, Sunbury 1972 – Try A Little Tenderness
Read more: Max Merritt: the UK years