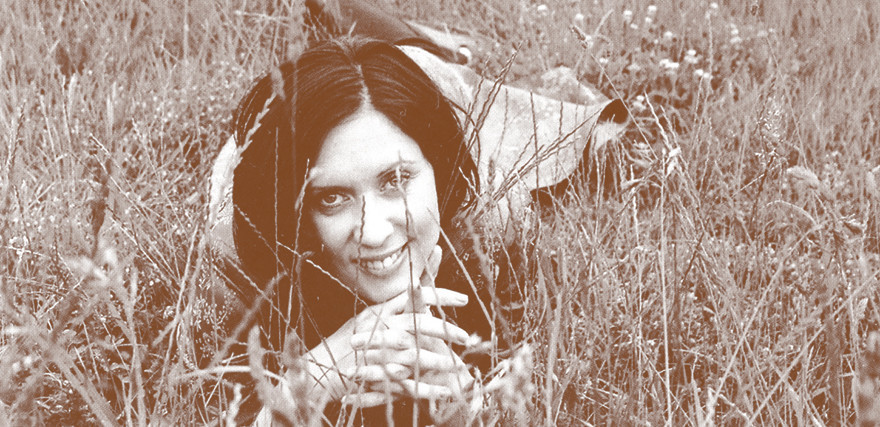 Expatriate New Zealand singer Margaret Urlich has made an album that was like second nature. The songs were all from home. It's an idea that most New Zealand musicians have had. Sitting round after a pub gig, sharing a few beers, filling up ashtrays, they start dreaming their dreams out loud.
"When we make it [the empties are starting to stack up by now], we'll never have to write another song. We'll headline Madison Square Garden, and all we'll have to do is cover all the great New Zealand songs that weren't hits anywhere else. They'll be completely new to the rest of the world."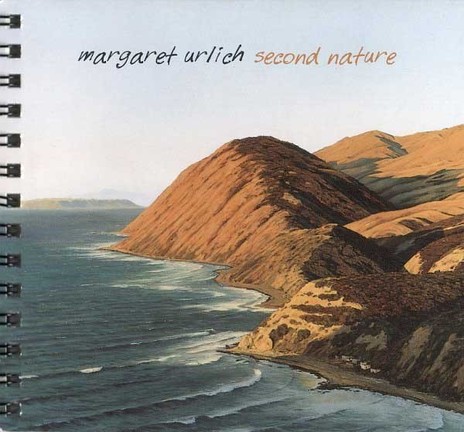 Now that idea of taking New Zealand's hit songs to the world has finally become a concept album, recorded by Urlich. Although she is an accomplished songwriter herself, and has been living in Australia for a decade, she's an appropriate person to take up the oft-mentioned idea. In the late 80s, she was a member of the phenomenally successful group When the Cat's Away, five women singers who championed New Zealand songwriters.
Ironically, it was an Australian musician who suggested the idea.
When Urlich shifted to Australia, she found even more massive success as a dance-pop solo act. Her debut album Safety in Numbers sold "triple-platinum": that's 240,000 copies in Australasia. When her follow-up albums – unsurprisingly – didn't repeat those figures, Urlich was dropped by her record company. That almost suited her; by then, Urlich had married her sound engineer, George Gorga, and settled in Bowral, New South Wales. Ninety minutes from Sydney, with wooden houses and pastoral landscape, it's a rural town that reminded Urlich of home.
"It was a bit of a fresh start, leaving Sony, getting out of the Sydney rat-race – I've never been that comfortable with music business schmoozing anyway. I was at a crossroads, deciding what was next: did I want to even pursue music anymore?"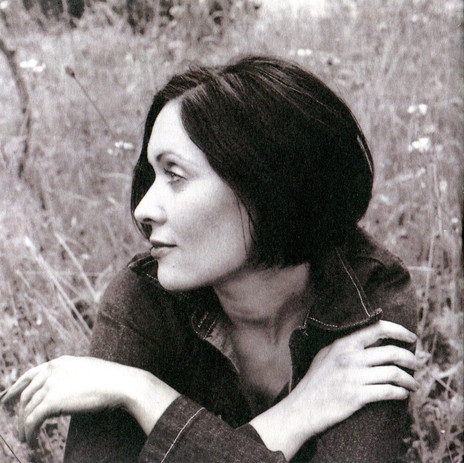 Enter Murray Thom, the "Mr Marketing" of New Zealand music who first came to notice with his shock wunderkind appointment as managing director of CBS Records New Zealand at the age of 23. Thom has a golden touch for seeing a gap and filling it. His unlikely successes include the marketing of personalised car numberplates and Carl Doy's Piano By Candlelight easy-listening records, which have sold millions in the US.
In the mid-80s, Thom signed Peking Man, a young band that included Urlich. A No.1 single, 'Room That Echoes', followed shortly afterwards. He approached Urlich, who had to admit she was a bit "between gigs", and hadn't found much inspiration to write songs.
Thom suggested Urlich record an album of cover versions, or a Linda Ronstadt-style album of jazz standards, or an album re-exploring her own hits – none of these appealed to Urlich.
"Once you go into that territory, it's the kiss of death for your other work."
Then Urlich was talking with prominent Australian record producer Mark Opitz, who was also living – as cricket icon Don Bradman once did – in Bowral. He came up with the idea of an album celebrating New Zealand's unheralded icons: its songwriters. Thom loved the idea.
"It's a tribute album," says Urlich, "and an education for me in great songwriting. For a small country, New Zealand seems to have produced a lot of good songwriters. I didn't feel awed, but I felt respect for the writers. Writing a good pop song is really hard, though a great pop song sounds like you could write it in five minutes. In my experience, that's not the case."
Urlich and Gorga set to work, building a home studio for the recording sessions. Now, the album, Second Nature, has arrived, along with the couple's first child, daughter Ava.
"Recording at home was part of the fun. It was a no-pressure gig. In the past I've done quarter-million dollar albums, mind-boggling budgets. With this there wasn't the pressure of making a successful album, it was just, 'Let's have fun, these are really great songs'."
The album gets its title from Wayne Mason's 1969 hit with The Fourmyula, 'Nature' (more recently a hit for The Mutton Birds); other classics covered are Shona Laing's 'Glad I'm Not a Kennedy', Dave Dobbyn's 'Whaling' and Neil Finn's 'Don't Dream It's Over', plus the cult favourites: The Crocodiles' 'Tears', The Avengers' 'Love Hate Revenge' and Max Merritt's 'Slipping Away'.
"It's unashamedly a nostalgia trip", says Urlich. The lavish cover package even includes childhood photos, and sentimental scenic paintings. It's the perfect souvenir for homesick expats.
But the person Urlich regrets will never hear it is her father, a musician and painter who passed away three years ago.
"He was such a big supporter of me and Pat, my brother. Some parents say, get a real job. Our parents always validated what we did, never treated it as a hobby."
Now, she hopes that Second Nature will bring new life to the songs of her childhood – and some late royalties to the writers. "Some of the songs are a little before my time – I grew up with Pete Sinclair and Happen Inn on TV rather than C'mon but it gave me new insight into our culture, our music. Because of the isolation, it's being made against the odds. But that makes for individuals."
Revisiting the songs made Urlich homesick as well; by the end of the conversation she's almost persuaded herself to follow the Finns and Dobbyn and move back home. Her husband George would fit right in, she says, although "He's pretty exotic. His dad is Argentinian, his mother Brazilian. He speaks Spanish with an Aussie accent. He looks more like a Māori, quite dark: everyone in New Zealand calls him 'bro'." He started out as my sound engineer, we fell in love, and we've been together seven years.
So, to quote another perennial, perhaps now is the hour to come home.
--
This article first appeared in Pacific Wave, August 1999, and is reprinted with the permission of the author.