Already it is automatic: The Rebels, not Larry's Rebels. It is less than a year since Larry quit the group. In that time the Rebels have gone on and upward, their climbing popularity unchecked. In the same brief time Larry has done more than launch a new career as a solo vocalist; he has arrived and established himself as one of New Zealand's leading singers.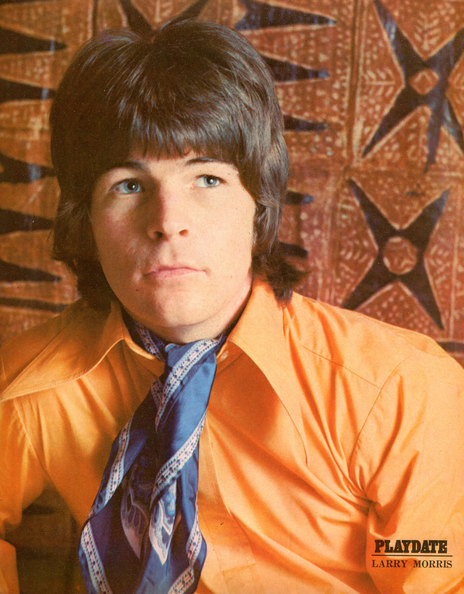 Now the old Larry's Rebels road is past history, the story of a five-year association, beginning with a chance meeting at a recording audition, leading on through hard times and better to triumphant success, and ending in irreconcilable differences.
The 16-year-old Larry Morris, recently discharged from the Navy after a year's service at HMNZS Philomel, and newly arrived in Auckland from Taumarunui, met John Williams of the Rebels at a recording audition. Williams invited Morris along to hear the group at a dance gig. Larry went to listen, but was soon on stage with the group. The combination clicked and the Rebels had found a new lead vocalist.
They were a young, unknown group. Making their way was not easy. Even today Larry speaks bitterly of how they were used. "We started working for nothing, just for the exposure," he recalls. "We'd have to work for nothing. Or else they'd say here's two pounds, split it how you like. İt still happens to new groups."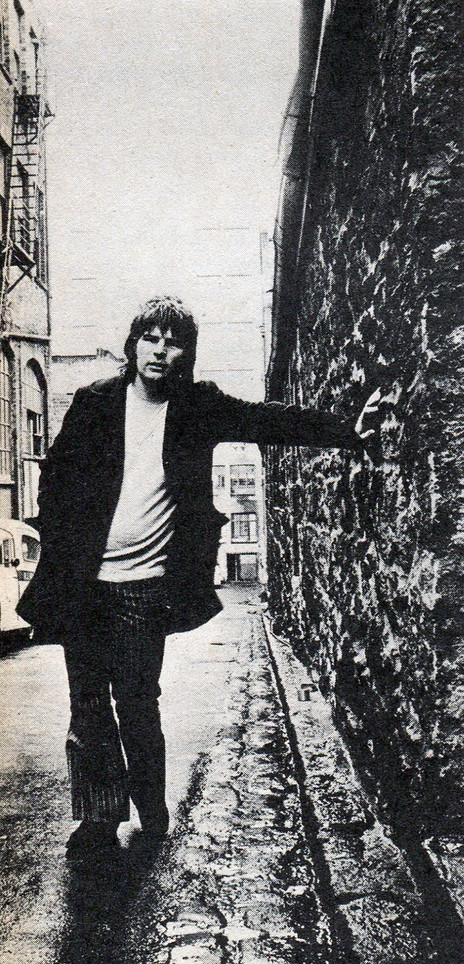 But persistence and talent paid off. A milestone was the group's first residency, at the Top 20 in Auckland's Durham Lane. They stayed 14 months before moving on, first to the Platterack and later the Monaco. Larry's Rebels were moving up.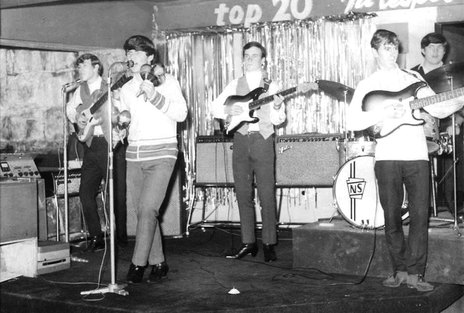 Up, and out into new fields. Consistently their discs climbed into the local charts. 'Everybody's Girl' was the biggest seller in Larry's time, but the singer's own favourite is still 'Dreamtime', the first number written by John and Larry to be recorded by the group. National favourites in New Zealand, Larry's Rebels inevitably ventured into the more competitive and more lucrative Australian market. In all there were four Australian trips. Larry describes the most memorable experience of his days with the Rebels as the Moomba Festival in Melbourne, when the New Zealand group, along with top Australian stars such as Johnny Farnham, Ronnie Burns and the Twilights, played to an audience of 250,000 at a mighty pop concert compered by Johnny O'Keefe.
Larry Morris and the Rebels decided to go their separate ways.
There was no lack of highlights but Larry tired of the exhausting tours, the absence of a settled home life. He wanted more time at home in Auckland, while the Rebels saw their future in Australia. There was only one way to satisfy both needs – Larry Morris and the RebeIs decided to go their separate ways.
They are still on friendly terms. After all, five years is a long time. Larry speaks of the Rebels as "the boys" and follows their progress in Australia with close interest and insight. He visits Nooky's parents and is "in touch."
But for Larry there is another, more important road. Starting as a solo act, he was already nationally known, but this was both an advantage and disadvantage. He could count on fans whose loyalty carried over from his days with the Rebels, but he also had to compete with his old self. It was essential that Larry of Larry's Rebels be replaced in the public mind by Larry Morris, solo act.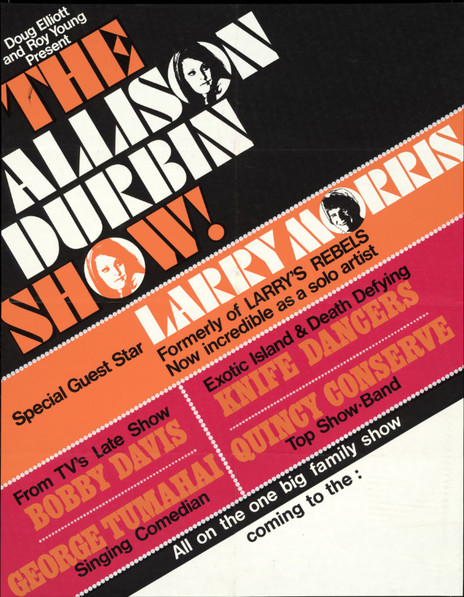 The singer embarked on his second pop career with characteristic energy. After a confident debut at Rotorua he played in Hamilton, at Mojos in Auckland, and then toured the South Island with Allison Durbin. In a few short months Larry Morris had asserted his new individuality in Auckland, Napier, New Plymouth, Dunedin, Christchurch, Te Kuiti, Te Aroha, Hamilton, Napier …
The road stretched on. As singer, and also sharing compere duties, Morris starred in a big fashion show which drew astonishing crowds to department stores in Wellington (3300 total estimated over three shows), Dunedin and Christchurch. Not surprisingly, the stores have requested repeat performances. Especially since autographing sessions at their record counters testified to the drawing power of the name Larry Morris. The singer's manager, Russell Clark, who also manages the Rebels, estimates that in the one week following the last episode of C'mon! 15,000 autographed photographs of Larry were given out.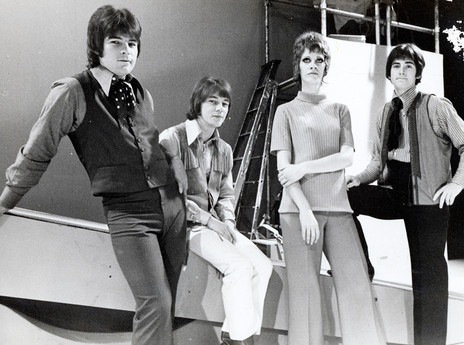 The importance of C'mon! can hardly be overrated. Through weekly exposure as a resident on Kevan Moore's weekly television pop show Larry Morris was always in the public eye. And his records received invaluable promotion. Locally, his version of Creedence Clearwater Revival's 'Bad Moon Rising' bettered sales of the original. The second disc of his solo career was, of course, 'The Hunt', a middle-of-the-road number off a Cliff Richard album. 'The Hunt' took Morris into the finals of the Loxene Gold Disc, to be decided later this month. A third record was still in the planning stages at the time of writing and an LP should be in the stores before Christmas.
Material to be recorded is selected by manager Clark. "I just haven't a good eye for the best commercial prospect," admits the singer. "I can't pick a hit record. The songs I prefer are often uncommercial. For example, 'Try A Little Tenderness', a big number in my live act, just wouldn't sell on a single. Look at the record out by the Sea of Tranquility ['Epitaph', on Zodiac]. It was groovy, but the kids don't want to know."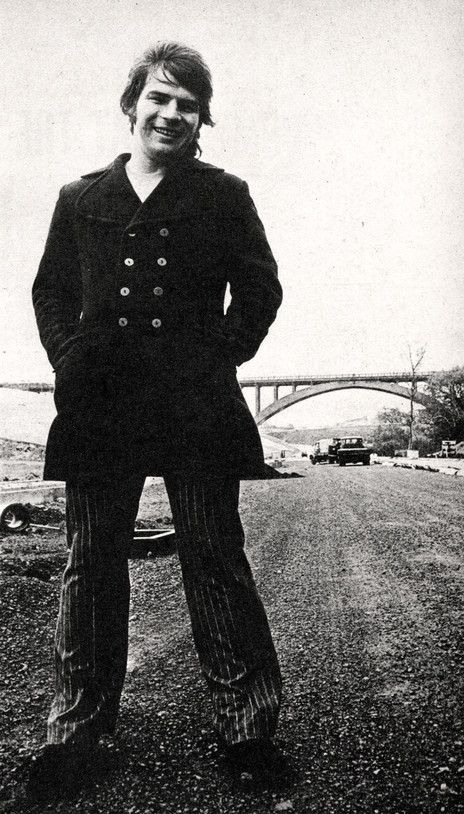 As a record buyer Morris goes for Tom Jones, Lou Rawls, Creedence Clearwater Revival, Crosby, Stills & Nash, and he says his taste has changed. He now does numbers he couldn't have done with the Rebels. "A girl who saw the boys in Australia recently says that their more involved music is knocking Aussie audiences dead. What I'm doing now wouldn't be involved enough for the Rebels. Some of their numbers you could classify as 'electric jazz', and I suspect that it would be over the heads of most New Zealand audiences. They'll have to adapt themselves when they come back, change their scene.
"I have the freedom to do what I want to do without having to consider five other people."
"As things are now I have the freedom to do what I want to do without having to consider five other people. On stage I do 'Love Is Blue', Blood, Sweat and Tears material, 'Try a Little Tenderness' and a West Side Story medley, and might use them on the LP. Can you imagine them on an album from the Rebels?"
As well as the LP, there is a Christmas tour for Morris, and next year could see him trying his luck in Australia. He has no illusions about the competition. The standard there is very high but he thinks he can compete. Russell Clark says that he is fortunate that most of the current solo stars have light voices. There is no big-name Australian vocalist with his particular kind of appeal. Larry Morris has a distinctive, heavy voice and his pounding style should set him apart from established stars like Johnny Farnham and Russell Morris.
But all that is down the road apiece. Closer is the Gold Disc. Morris has outspoken views on New Zealand pop awards, dismisses one as "just a joke", and sounds a note of warning about the Gold Disc itself. By the time this is published the votes will be in and Morris felt free to comment. He says that the Gold Disc is the premier award in New Zealand. "But I think the organisers should take a close look at the way in which the record companies are approaching the competition. If a national magazine can run a double page with photographs of the finalists plus a congratulatory note, and then, on the same page, run a competition sponsored by one of the recording companies, offering a prize to the girl who collects the most votes for one of their entries, the Gold Disc is in danger of losing all meaning. Bribery is no way to encourage voters, and the organisers should step on it quickly."
But the Gold Disc is not everything. Russell Clark argues that it can be "the kiss of death." After the immediate boom, when for three months or so the winner is right on top, it is easy for overexposure to provoke a public reaction quickly leading to apathy. Clark points out that all previous winners have had to seek new audiences outside New Zealand.
Larry Morris will face that problem when and if it arises. In the meantime he is hard at work. Shortly after this interview with Playdate he was bound for Napier. Like most New Zealand singers he relies on local musicians for his backing and he was looking forward to working with Napier's 10-piece group, the Matelots. "It means a sailor," explains Morris. "They are very good, and because they have brass they are one of the few groups who can do live backing for 'The Hunt'. I enjoy working with them."
Larry Morris does enjoy working, his way, singing. His new road is a road of hard work. And promise.
--
First published as "Larry Morris old road and new", Playdate, November 1969, and reprinted here with the permission of the author.
Read more: "We Were Just Hopelessly, Crazily Rock 'n' Rolly!" – Larry Morris interview, 2001