When John McCready returned to Auckland in late 1976, Billboard (13 November 1976) reported that he would, "set up his own independent music company Boom Boom Music, covering the Australasian territories. McCready hopes to be fully operational by February 1977. McCready originally left the company to join PolyGram in a senior post in Australia but final terms could not be agreed."
What Billboard did not know, was that McCready had visited Ken Berry at Virgin Records in London and obtained the rights to distribute the Virgin label in New Zealand.
McCready set up RTC (Record & Tape Company) with partners Brian Pitts and Warwick Woodward. McCready first met Pitts when the latter was an engineer at EMI's first NZ studio in Victoria Street, Wellington. Pitts joined Philips in 1971 and was McCready's marketing manager when they launched 20 Solid Gold Hits in 1972. They also opened a large Peaches record store near the corner of Queen Street and Victoria St, Auckland. In 1977, John McCready ran the Peaches stores – they opened a second store in an arcade in lower Queen Street – while Brian Pitts ran the RTC distribution company.
Peaches gave the enterprise cash flow but RTC needed more titles to sell so McCready approached CBS Australia to obtain the rights to distribute CBS in New Zealand. The head of CBS Australia, Bill Smith, was not interested in being represented by RTC but he offered McCready the job of opening the first CBS office in New Zealand. McCready initially said no to the offer, but when asked six months later, he took the job.
In the interim, PolyGram New Zealand expressed interest in buying the Peaches stores to get further involved in Auckland music retail, so the stores were sold, leaving Pitts to manage RTC and allowing McCready to move to his new role at CBS Records.
Rip It Up
I first met John McCready in 1977, the first year of Rip It Up, when he was co-founder of RTC and overseeing their Auckland Peaches retail stores. RTC advertised their Virgin Records releases in the magazine. 1978 started for me with a call from John McCready saying CBS wanted to advertise in Rip It Up regularly. He wanted to see me ASAP and on my way from the city to Parnell, "could I decide what were the best advertising positions he could book."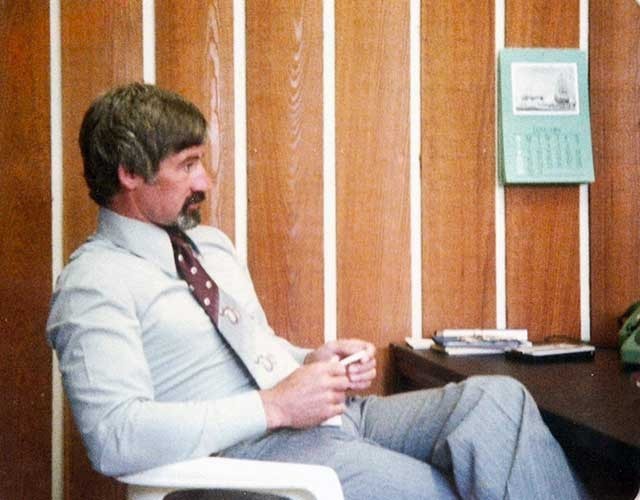 I got to the new CBS office in Falcon Street promptly, to find McCready seated near the reception with no visible employees and not much furniture. He agreed to book the back cover and the bottom half of page three indefinitely and I thought it was Xmas in January. Once John McCready was in the magazine, the two big companies that did not want to know about advertising in Rip It Up in 1977, had to follow the leader.
McCready was not a philanthropist. The year at Peaches had shown him that the magazine was popular and he wanted CBS to have the most visible positions for his advertisements.
Punitive tax
In 1978 there was an unfair 40% tax on records, tapes, stereo gear etc – initiated by the Labour Government in 1975 and maintained by the National Government. The major record labels, perplexed by the arrival of punk and new wave, used the tax as an excuse to cut back on recording New Zealand music. The traditional tour de force in local repertoire EMI – known up until 1972 as His Master's Voice, or just HMV – dispensed with their A&R/record producer position after Alan Galbraith's move to Sydney in September 1977.
The punitive tax on the recording industry existed until the election of the 1984 Labour Government. Labour halved the tax to 20%. The tax was further reduced with the introduction of the uniform 10% GST tax in October 1986. In an environment where other companies were putting recording local music in the "too hard" basket, McCready as an astute businessman saw the gap in the market to actively record local repertoire.
Just as he had seen local music signings as a means to build Philips' market share in the early 1970s, he chose to record local artists to increase the CBS market share. The CBS office furniture was still new when McCready signed Sharon O'Neill.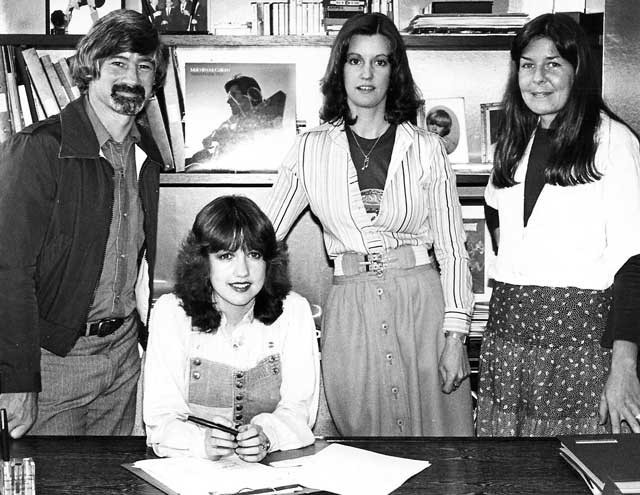 A new generation had entered the music business in the late 1970s punk era. They were not likely to be fans of McCready's Top 40 A&R signings but they liked his view that a New Zealand record company was not there merely to distribute and import foreign music but to record and export music.
When US producer Jay Lewis visited New Zealand as a guest of the record company NZFPI to run seminars on recording music, McCready hired him to produce a Citizen Band album and subsequently to record Sharon O'Neill and Jon Stevens. The use of foreign producers in Australia and New Zealand was an attempt to counter radio's criticism of local recordings not having an "overseas sound" and to have a "name" to assist in achieving foreign releases for local recordings.
Sales
Initially, PolyGram sold CBS releases into record stores, but within six months McCready wanted to employ his own sales staff. One of the applicants was Murray Thom, straight out of secondary school. He liked music and liked the idea of having a company car. At school, Thom excelled at sport rather than study, like McCready himself. Thom had also applied for a sales job at PolyGram via a recruitment agency, so McCready employed him on the spot.
McCready and Thom's athleticism was evident to this writer when a fight broke out at a Toy Love gig at Squeeze nightclub in Auckland. They were first up the stairs and out the door into Fanshawe Street.
McCready set ambitious sales targets for his young sales staff to achieve. Murray Thom told AudioCulture in 2016, "He drove me very hard, but he saw the potential and he gave me every opportunity in the world." In his post-CBS career, Thom excelled in marketing with TV-advertised Carl Doy albums, personalised number plates and The Great New Zealand Songbook.
When Gilbert Egdell was hired as a Wellington sales representative in November 1979, he thought that his prior involvement in a Tawa studio – recording local music – helped him get the job. Egdell recalls a Monday morning where he got to Chelsea Records early and got the week's new release order from store owner Jim Moss. As he emerged from the meeting, McCready made a surprise visit from Auckland. He looked at Gilbert's order and discarded it, saying, "I'll see you later."
McCready then met with Jim Moss and the shop's order for the new Cure album went from three figures to four figures. Egdell went about his day's other calls thinking he was going to lose his job. The next day a cheery Jim Moss phoned Gilbert to say, "Don't worry, The Cure albums I ordered with John are all sale or return." Egdell recalls, "I learnt to sell real fast." He kept his job, sold more units and was soon moved to Auckland to head promotions and then A&R.
Egdell recalls McCready as being very demanding and very loyal. "John was also generous, he really knew how to reward good performance. I remember one sales meeting when he proudly announced that two reps had actually earned more than him in the previous month, due to sales incentives being met."
The serious record executive kept what gymnastic skills he retained from his youth as party tricks. Thom recalls his leaving a Sydney restaurant with his boss. "John borrowed a youth's skateboard and he did a handstand on the skateboard." Egdell recalls McCready's show-stopping backwards flip at a CBS conference in Australia.
Sharon O'Neill
On his on online blog (28 December 2009), McCready wrote about discovering Sharon O'Neill on TV: "Watching a talent contest show, I came across Sharon singing 'Luck's On Your Table'. I thought she was just fantastic and was surprised that her wonderful song and performance only got her only third place. I was sure I had come across an artist who would be worth signing as our CBS New Zealand's first local artist."
A key staff member in the early days of CBS, Gaynor Crawford was a very skilled publicist with a strong love of singer-songwriter music. Crawford was Sharon O'Neill's number one fan and she fast-tracked public awareness of the young singer.
"Sharon became an albums artist rather than a singles artist," said McCready in 2014. "She was never a big selling singles artist. Gaynor Crawford, our promotions manager, had a lot to do the success. Gaynor did a fantastic job of the press. I saw Sharon O'Neill as a singer-songwriter, as a James Taylor or Carly Simon, I didn't see her as being a pop star. I saw her as being an album artist. I saw Citizen Band as an album artist. I saw Jon Stevens as a singles artist."
At a time when New Zealand music writers were embracing Bruce Springsteen, punk and reggae, local music writers who praised O'Neill's second album included Peter Thomson in Rip It Up and Gordon Campbell in the NZ Listener. Campbell wrote, "There are at least four tracks on Sharon O'Neill that are the equal of anything Linda Ronstadt is capable of. Two songs 'Asian Paradise' and 'Southern Blues' are marvelously evocative mood pieces." In a story headed "Soft rock, hard sell" Campbell even praised her ambitious record company. "CBS deserve a lot of credit for having both the interest and the courage to put up the $30,000 that it took to make this album."
Budgets increased for Sharon O'Neill as Australian CBS got further involved and she was able to transition from being New Zealand-based to being Sydney-based. "Luckily Peter Dawkins wanted to sign her to CBS Australia," said McCready.
"We paid Jay Lewis a producer royalty that was nearly as much as the artist," said McCready. "The Australian company was very supportive. Sharon O'Neill had a huge budget. It got out of hand. Jay Lewis always wanted another take. But if we hadn't done that we wouldn't have had 'Asian Paradise'."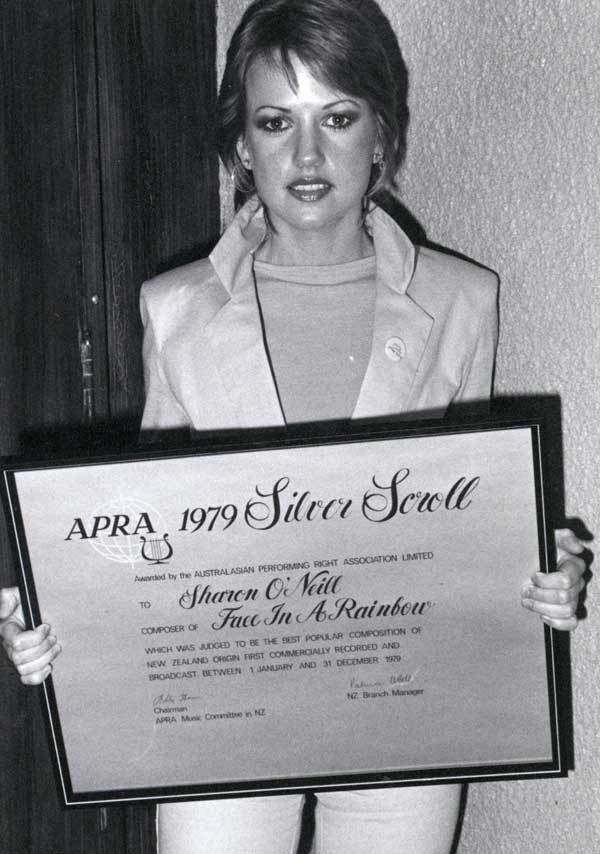 The importance of a supportive record company relationship is illustrated with Sharon O'Neill's career. Many musicians make one album but under the guidance of McCready, Sharon O'Neill's career followed an ideal trajectory – it was onwards and upwards for the first four albums – from an inexpensive debut album recorded at Radio New Zealand (Wellington); to a bigger budget self-titled album with a foreign producer, Jay Lewis, at Marmalade Studio (Wellington); to a third album Maybe, recorded in Sydney with imported producer Peter McIan; to a Los Angeles recorded album Foreign Affairs, produced by John Boylan. After McCready left CBS Australia in 1982, Foreign Affairs was successfully released on both sides of the Tasman and gained a rare US release, but while writing her fifth album, O'Neill fell out with CBS and never made another record for the label.
Jon Stevens
John McCready achieved a great start to Jon Stevens' career with two consecutive No.1 singles and a successful debut album, but he did not record four albums, as he did with O'Neill. Danny Ryan and Rocky Douche from Wellington's Marmalade Studio brought Stevens to CBS.
Rocky Douche told AudioCulture in 2013, "We demoed 'Jezebel' and we sent it up to John McCready of CBS Records. John loved it. The final recordings of 'Jezebel' and 'Montego Bay' were done by producer Jay Lewis from Los Angeles. Jon Stevens still has the record for being the only New Zealand artist to have back-to-back consecutive No.1 singles – 'Montego Bay' knocked 'Jezebel' off the top spot."
'Jezebel' entered the NZ Singles Chart on 2 November 1979, hit No.1 in early December and stayed there for five weeks. 'Montego Bay' entered the charts on 18 January 1980 at No.1, knocked his first single off the top spot and stayed there for two weeks. The following month Jon Stevens had another hit single, his duet with Sharon O'Neill, 'Don't Let Love Go', making it to No.5. 'Montego Bay' was the song that McCready found for Stevens.
Ironically, while Sharon O'Neill was prevented from making a timely fifth album by CBS Australia, Jon Stevens had massive success after his band Noiseworks were signed to CBS Australia in 1986.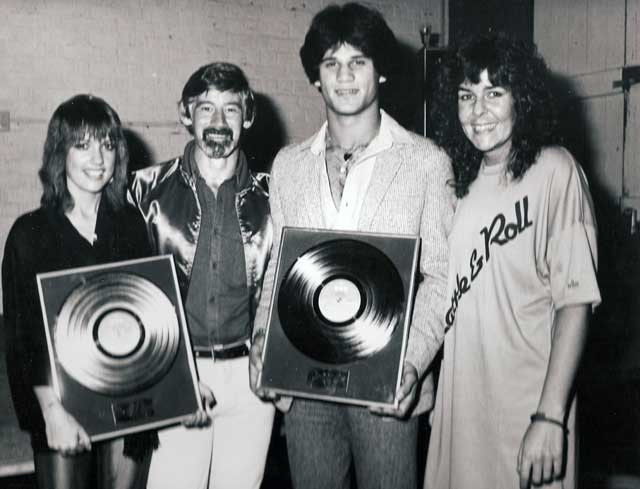 Booster
In April 1978, CBS Records was accepted as a full member of the record company industry organisation NZFPI and McCready was co-opted onto the council. His priority was to seek to organise an awards show to rekindle the excitement for local talent that had been generated by the Loxene Golden Disc TV broadcasts. He spoke to TVNZ's Chris Bourn about the possibility of TV coverage of a music industry awards show. As an interim measure, a "Salute The Artist" luncheon was held on 24 November 1978 and McCready and NZFPI aimed to negotiate with TVNZ for the return of an awards show in 1979.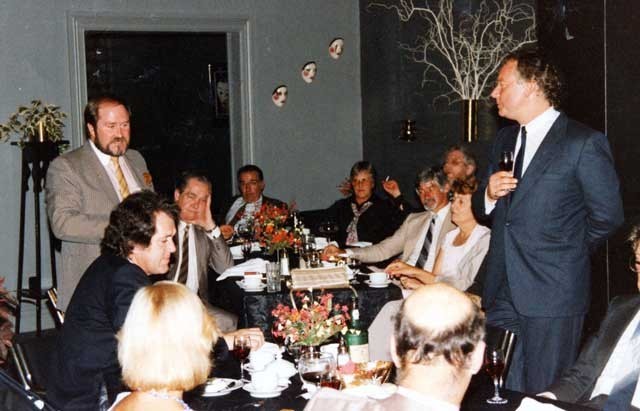 In a feature on the NZ music industry in Billboard (17 March 1979), while other record company bosses moaned about the punitive tax, John McCready took a positive approach to the local scene and said, "The worth of a company should not be judged by the number of overseas hits it can press and sell, but by the number of local records it makes and the number of local artists it can break."
Music journalist Phil Gifford described McCready as "a booster of local artists" in Billboard (27 October 1979) in a story headed "O'Neill LP For Export Next Year". McCready was enthusiastic about the recent work of producer Jay Lewis. "Sharon's stuff is gigantic. There is no question it puts her right into the American league. We've stopped looking at making records just for here. Getting released overseas is where it's at."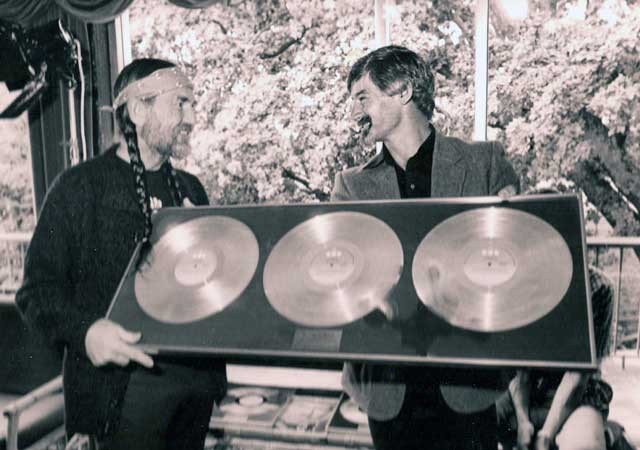 McCready wisely chose to speak positively and avoided joining the chorus of doomsayers speaking for the New Zealand Music Industry. When Mike Chunn (another booster) authored an overview of the local music scene in Billboard (9 November 1985), he chronicled the historic negativity, "The New Zealand section of the Billboard Australasian supplement in June 1982 painted a bleak picture. Prices up – sales down. Crippling 40% sales tax. No FM stations. Foreign observers could be forgiven for assuming the industry was going to curl up and die."
The major labels blaming Sales Tax for their inactivity in local A&R did not impress NZ Listener writer Gordon Campbell. In the Sept 29, 1979 issue, he got specific in his criticism, writing: "Take Polygram, for instance, who decided to hire a jumbo jet to fly some retailers and media people around North Auckland to promote the Bee Gees for God's sake. Ask yourself who needs the money more, Barry Gibb or Tina Cross? Or take WEA and their junket to Australia for the media to see Foreigner. Can these companies be serious when they then say they can't afford to record and promote local talent?"
The following year Colin Hogg in the Auckland Star (29 April 1980) praised CBS and local indies Ripper and Propeller, saying of the other labels: " EMI, WEA, Festival, Polygram and RCA Victor all release some New Zealand acts – but the number is so small it looks like a sad gesture."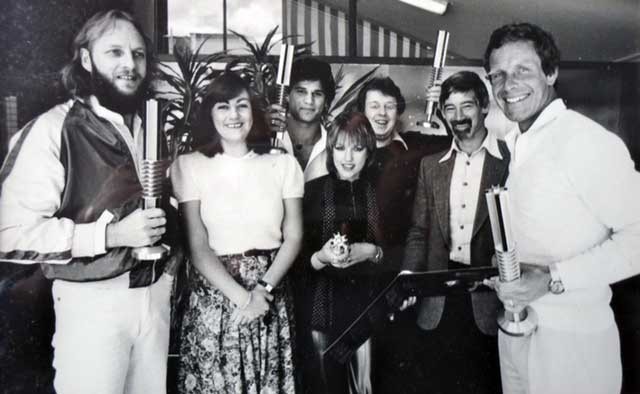 Rock radio
One of McCready's first problems in 1978 was getting Bat Out Of Hell – by new CBS artist Meatloaf – on the radio. The Radio Hauraki programmer told McCready, "If this is the type of rubbish CBS are going to release, the company is doomed here." New Zealand radio said a firm "No" to Meatloaf.
McCready never liked the word "No" and undertook to purchase long-duration radio adverts to get Meatloaf on the radio stations that said "No". He chose the Campaign Ad Agency to do creative marketing and media buying for CBS. McCready restarted his creative collaboration with the agency's co-founder, Dale Wrightson who was now based in Parnell, Auckland.
"I commissioned Dale to make us a sixty-second advert to play on those same radio stations," said McCready, "Dale produced an absolute beaut – the advert featured an old woman talking to a bikie saying how much she liked the Bat Out Of Hell music, which was playing in the background." The advert worked and sales took off and radio airplay followed."
In 1979, there was a similar problem. The former CBS promotions manager Gilbert Egdell told AudioCulture in 2015: "You needed to get key Auckland stations and the others would fall into line. NZ radio had an unwritten rule, we don't play black music." The influential Radio Hauraki said no to playing Michael Jackson's 'Don't Stop Till You Get Enough' from his Quincy Jones produced Off The Wall album. "Again we purchased airtime," said McCready. "Dale produced a great advert and the album went to No.1."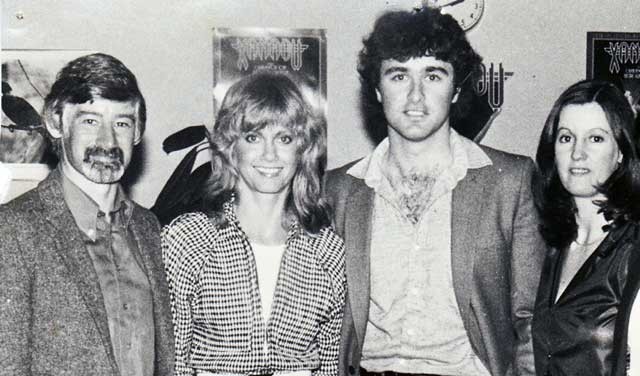 1980 Interview
When Rip It Up writer Louise Chunn spoke to John McCready in March 1980, the honeymoon was over with local A&R. McCready was as fired-up as usual but Jon Stevens's manager had rock plans for the singer, CBS had failed to sign Toy Love and he was disappointed that Mike Chunn and Greg Clarke had left Citizen Band prior to their trying to invade Australia.
The story read, "McCready denies that CBS backs New Zealand artists out of some well-meaning patriotism. Recording is a money business. 'Our job is to develop an artist whichever way we can to help sell records – even if it is in the long term,' he says."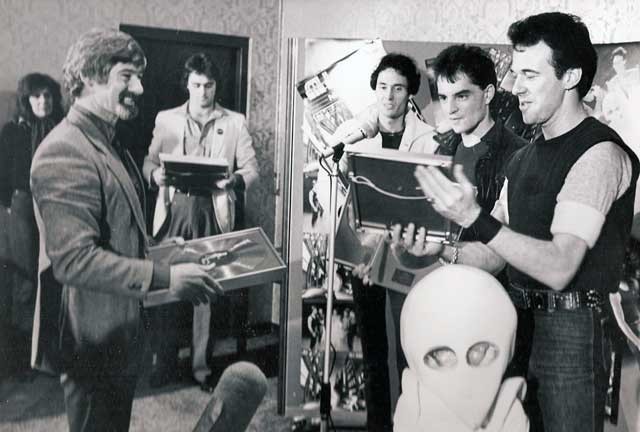 McCready sounds rather old school when speaking of Jon Stevens. "He admits to be pleased that Jon Stevens doesn't carry a suitcase of his own songs which he's aching to record. This way the company can wield greater influence over the style of they'd prefer him to record. They have the chance to tailor him to suit the market, although with Stevens they have to first contend with his manager, Danny Ryan and his rock plans for the singer. But that, McCready acknowledges, is what it is all about: give and take."
Speaking of Toy Love: " 'They were the only band I wanted,' sighs McCready. Still nursing his regrets about being outbid by ex-AC/DC manager Michael Browning, he has not seen another band with that potential since."
By this stage CBS was distributing the Ripper Records compilation AK79. "Even though it's new wave, it shows how melodic New Zealand songwriters are," said McCready, "and melody is where world trends are heading."
McCready had some A&R signings that underperformed including the rock band Lip Service and jazz-rockers Pacific Eardrum. In 1981 CBS started distributing Wellington's Bunk Records with singles by The Mockers ('Trendy Lefties') and Beat Rhythm Fashion, and Propeller Records' second label Furtive, which had major hits with The Newmatics and Tall Dwarfs.
McCready gained a great addition to the CBS catalogue, when his former Philips NZ employee Terry Condon returned from working at Polydor UK, with the rights to Chris Parry's Fiction label for Australia and New Zealand. The Cure became a big seller for CBS in New Zealand, with the added bonus that they had stolen the act from their rival PolyGram, who had released The Cure's Fiction debut in New Zealand. The band toured regularly and during McCready's tenure CBS had Boys Don't Cry (1979), Seventeen Seconds (1980) and Faith (1981). Condon also brought Midnight Oil to CBS via the Australian indie label Powderworks.
When McCready was offered the managing director role in Australia, it was a logical move for him and the third time he had planned to take a job across the Tasman. Murray Thom, the young salesman that McCready employed in 1978, had so impressed him that he had made him marketing manager. McCready suggested the 23-year-old Murray Thom or the accountant Michael Glading replace him as New Zealand General Manager and Thom was selected, becoming the youngest CBS General Manager ever.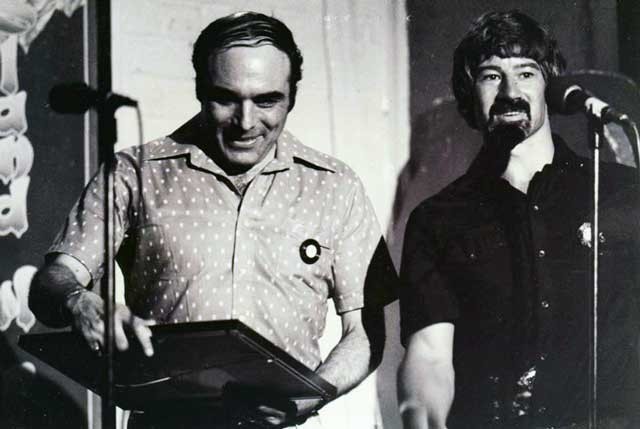 CBS Australia
John McCready arrived in Australia in March 1981 to take on the managing director role – but he did not start until January 1982 as the current MD, American lawyer Paul Russell, delayed his departure while he negotiated conditions for his move to the top job at CBS UK. McCready took on the role of marketing manager in the meantime.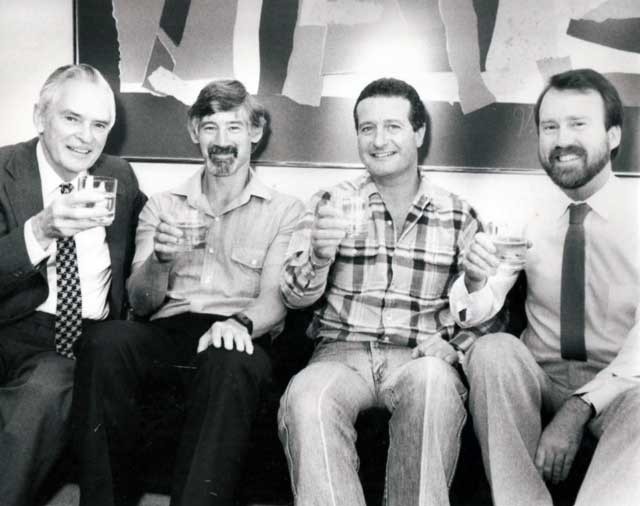 Billboard (5 December 1981) reflected on the departing executive's time as MD, "Russell leaves behind a company which has enjoyed mixed chart fortunes under his two year stewardship, but which has paced all the other majors in the exploitation of domestic talent. 'I consider myself lucky to have been here when so many local artists emerged forcefully,' comments Russell, 'Not only rock acts like Mi-Sex, The Angels, Matt Finish and Men At Work, but broad appeal artists such as Doug Parkinson, Redgum and Malcolm McCallum. They all show great future potential.' Russell also recently signed Midnight Oil, whose new album is produced by Glyn Johns."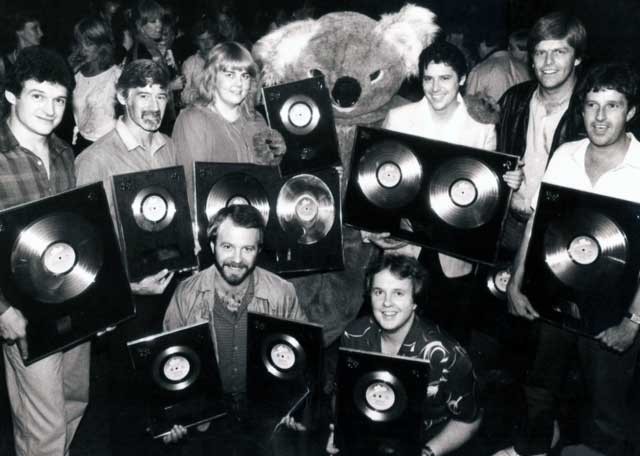 CBS Australia was a very large company with numerous executives reporting to McCready so he was no longer involved in minutiae of A&R. He recalls bringing fresh ears to the already recorded Men At Work project. Men At Work wanted to choose new songs as singles. "The band's view was: 'No that's not the single, that's old'," recalls McCready. "They had been singing some songs around the clubs for two years. For them they were old. For me they were new and they were going to be huge'!"
McCready spoke to NZ Musician (Feb/Mar 2015) about the one video play that got Men At Work's foot in the door of their USA record company: "At the 1981 CBS International records conference in Los Angeles we were allowed to play just one of our Australian records to the delegates. CBS USA's A&R managers had rejected our Men At Work recordings and would not release the group's music in the USA. The single 'Down Under' was played to the convention. During the playing the auditorium came alive and at the end 2,000 delegates rose to their feet in a spontaneous standing ovation. 'Down Under' was subsequently released and went to No.1 in the States with the US A&R department getting full credit."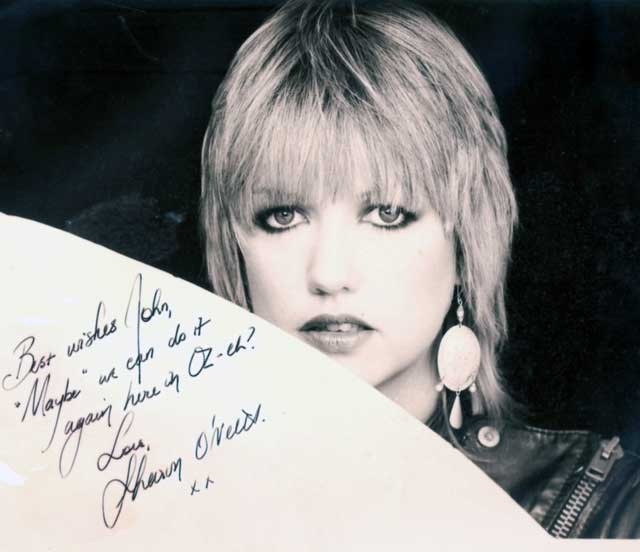 In Australia McCready continued to be focused on local repertoire. In Billboard (12 June 1982) John McCready was described as "having an almost obsessive interest in local recording activity." He is quoted saying, "I don't really want to run a factory or a record club or a printing plant, or anything that will divert my energies from the Men At Works of this country." McCready's list of CBS hit makers includes Sharon O'Neill and he also mentions newcomers NZ Pop (formerly known as Pop Mechanix).
McCready left Australia late 1982, to become General Manager of Radio Hauraki. "My marriage was breaking up," said McCready. "That's why I left Australia, to try and save my then marriage.
Bob Jamieson, an American, ran CBS Australia until 1984. Then Denis Handlin was appointed, the first Australian to run the company for 24 years. The headline in Billboard (1 Dec 1984) read, "CBS Australia Names A Native Son – Appointment of Handlin Marks Change in Approach." The Australian-born CBS Records employees were clearly frustrated by the top job being used as a "finishing school" for foreign CBS executives.
The "natives" got their message across in that issue of Billboard, the days of using the top job in Australia as an outpost to develop international executives was over. The departing US executive Bob Jamieson spoke of CBS's intention to "close off that training avenue, probably permanently."
Once Denis Handlin got to the top job, he stayed. In 2014 Denis Handlin celebrated 30 years heading CBS Australia with a big charity event in Sydney and a tribute feature in Billboard magazine.
Radio Hauraki
McCready liked the new business challenges of being General Manager of Radio Hauraki. His role was no longer to seek airplay for new music but seek to achieve the highest ratings in Auckland. McCready soon appointed Ross Goodwin as Programme Director. The team of McCready and Goodwin took Radio Hauraki to number one in Auckland. They stayed at Radio Hauraki until 1987.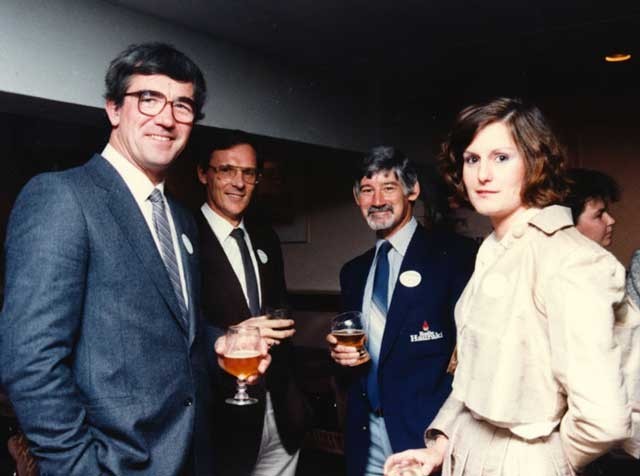 Former CBS promotions manager Gilbert Egdell recalled the era: "Radio Hauraki wouldn't add anything. It was the bane of our lives trying to get Radio Hauraki to add a song."
When McCready's successor at CBS Australia, Bob Jamieson, visited Auckland he contacted McCready. "I was running Radio Hauraki, and he invited me out to dinner," said McCready. "I got there and he started bad-mouthing Sharon O'Neill. I said 'I don't want to hear this'. He went on and on and I walked out on him. She was still having hits when I left CBS Australia. You could not find a more professional artist. Sharon always did what was required to get the job done."
When Karyn Hay (Radio With Pictures) and Annabel Carr (RTC Records) organised a petition to introduce a quota for local music on radio, McCready spoke out in opposition to the proposal and was not impressed with the fact that one of the organisers was a record company employee, at the very company that he co-founded.
89FM
"Barrie Everard managed to get John McCready and Ross Goodwin (as a team) to move to Triple M 89FM in late 1987," recalls the then promotions manager Harvindah Singh. "They dropped the Triple M branding and relaunched as 89FM in early 1988." By 1989, 89FM had climbed the rating ladder from seventh place in Auckland to number one. In 1989 TVNZ approached McCready and asked him to make the move to televison.
Television
By 1989, in media circles, the word "competitive" was probably synonymous with "John McCready". TVNZ was facing the arrival of a privately owned challenger, TV3, and they wanted a manager who could ensure that TVNZ maintained its dominance in a competitive market.
McCready was appointed Manager of Presentation and Promotion in 1989. In this role he set out to differentiate the looks and target audiences of TV1 and TV2. After this role, McCready became Director of Programming from 1990 to 1994.
After resigning from TVNZ, McCready moved to London where he was Vice President of Programming for SBS – with channels in Scandinavia, Belgium and Holland. In 1996 he returned to New Zealand as Director of Programming and Marketing for Sky TV for four years. He continued to consult with Sky TV but he and his wife JT Taylor saw the opportunity to set up their own company in 2002 – The Living Channel New Zealand. They produced the successful Living Channel and Food TV on Sky's platform. They sold the channels and retired in 2007.
--
Read John McCready part 1 here