Greg Carroll was a popular figure in the New Zealand music community long before his far-too-early death after a motorcycle accident in Dublin in July 1986 etched his name forever into global rock'n'roll history. Greg began his career as soundman with Whanganui's Blonde Comedy at the dawn of the 1980s. In 1984 he was handpicked by U2, while on their first New Zealand tour, as Bono's personal stage assistant, and was famously broadcast around the world at Live Aid when he appeared next to Bono. U2 would write their anthem 'One Tree Hill' for Greg, because he was forever telling them of this magical hill in Auckland.
In February 1998, Colin Hogg wrote this story of events after Greg's tangi for Rip It Up. We reprint it here with his permission and for Greg, who would have loved the irreverence of it all.
Where the dwarfs have no name
Back in the 80s, a fat decade full of surprises, I found myself at one stage unemployed and open to interesting offers – as you are when you're broke and the world seems full of people with pimples driving Porsches.
I'd spend my days at home in Grey Lynn bouncing disconsolately on the trampoline waiting for the phone to ring. One day it rang. It was Dalvanius, the singer, a man with a personality so large it came with its own atmosphere and a poncho so large it housed several chihuahuas. He didn't mention the whereabouts of the dogs when he rang, but he did say he was organising the tangi of one of his whanau, Greg Carroll, a young guy who'd just died in famous circumstances on the other side of the world.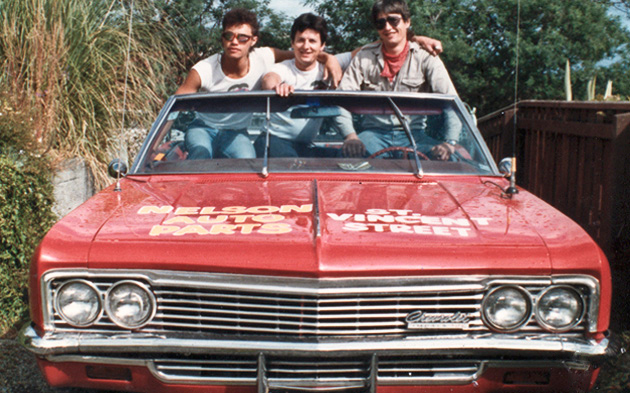 Greg had fallen into the employ of U2 when the band first came to Auckland on their first-ever tour. Impressed by his work ethic and attitude, they took him off with them for the rest of their world tour and Greg proceeded to rise through the ranks of the U2 road crew. He died riding singer Bono's motorbike in Dublin and Bono, drummer Larry Mullen and others were bringing Greg home.
Dalvanius announced that I'd been appointed the official representative of the white media and I should get myself down to Whanganui forthwith. Greg and U2 were on their way and tangi wait for no one. And you didn't say no to Dalvanius anyway.
The Herald, as it turned out when I inquired, had heard of U2 and practically insisted that I pop down at their expense and cover the story for them. So I did, flying into Whanganui, a town I must admit I'd had little previous experience of. The plane seemed reluctant to get there, insisting on some circuitous route that involved landing at some other town I'd had even less experience of.
Bono's playing a guitar and singing 'Knocking On Heaven's Door' and everyone's crying.
But eventually I arrived in Whanganui and checked into the hotel Dalvanius had suggested. U2 were staying there. It was an old-fashioned two-storey place in the middle of town and doubtless it had played host to strange arrangements of travellers, but maybe never as strange as the disparate crew booked in that night.
Anyway, next thing I know I'm on my way to Kai Iwi, a speck of a place north of Whanganui, Greg's marae. And next thing I'm sitting in the meeting house with Greg's whanau and Greg (who I'd never met when he was alive) in a big metal casket, plus some of Greg's old roadie mates, looking like pirates at a funeral. Bono's playing a guitar and singing 'Knocking On Heaven's Door' and everyone's crying and I'm thinking life's rich carpet sure has some deep pile on it.
And later we bury Greg and it turns out that all the musical tourists are staying at the old hotel in the middle of Whanganui and I end up in a room with all the roadies and I can't recall what we were doing exactly but I'm sure it wasn't life threatening, though it meant we had to stay in the room and take turns going down to the house bar for new supplies when the drinks ran out, because we were drinking like God hadn't invented hangovers and the drinks were going to run out.
I can't confirm whether any members of U2 were present. The room was so full of characters, Bono probably wouldn't have had much impact. Scruff, a friend of mine who was present, swears Bono was there, but Scruff's memory is unreliable and I wouldn't want to implicate an otherwise-innocent rock superstar in such a dissolute scene.
Scruff was roadying and doing a bit of personal security at the time and he was one of Greg's closest friends. The pair of us drew the first short straw and lurched off to get more when the drinks ran out, locating the house bar without too much trouble.
But as we approached it, the pub manager, a ruddy ebullient type, came round the corner, pulled us aside and, half conspiracy and half whiskey, told us not to be "shocked boys" by the terrible sight that would greet our eyes in the bar. I wasn't worried. I was relieved. When the manager grabbed us I thought we were being arrested.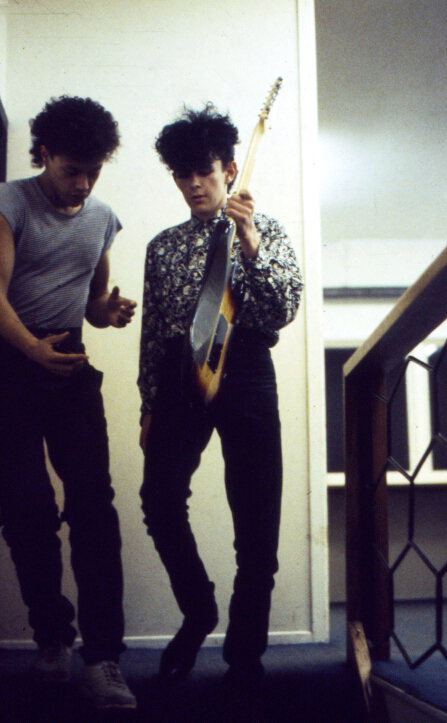 We lurched on into the bar, where nothing seemed out of order, save the six dwarfs sitting at a table. They appeared to be exceptionally drunk – even to a person who was himself exceptionally drunk. Scruff, as I recall, was himself moved to mention how drunk the six dwarfs were.
The barmaid could see that we were troubled by the scene and was anxious to settle any concerns we might have had. The travelling stage production of Snow White and the Seven Dwarfs was in town, she said, and they were staying at the hotel.
Snow White and the seventh dwarf hadn't come down. No one would say if it was Happy, but we had our suspicions.
I flew back to Auckland the next day with the U2 party and a hangover that filled up all the seats around me. I tried to tell Bono about the dwarfs, but he didn't believe me.
That's a pity. It might have made a good song.
--
Read more: Greg Carroll, Tears at the Tangi
Read more: Greg Carroll, The Heart of the Joshua Tree (from U2 fan site)