The story has a strange beginning and a tragic ending. But between the two, something remarkable happened. Something that could not have happened without a young Māori from Whanganui called Greg Carroll.
Like many young New Zealanders, Greg Carroll fell in love with rock'n'roll. Unlike many young New Zealanders, he took his love of the music a step further and made it his life, first working as a sound technician and roadie with bands in Whanganui, and later moving to Auckland, the centre of New Zealand's contemporary music industry.
It was in Auckland that the story really began – a story that would end fewer than two years later with Greg Carroll's death, at the age of 26, on the other side of the world.
Greg was what you might call an outgoing guy. He loved life, he loved people and he certainly wasn't backward in coming forward, when the spirit moved him.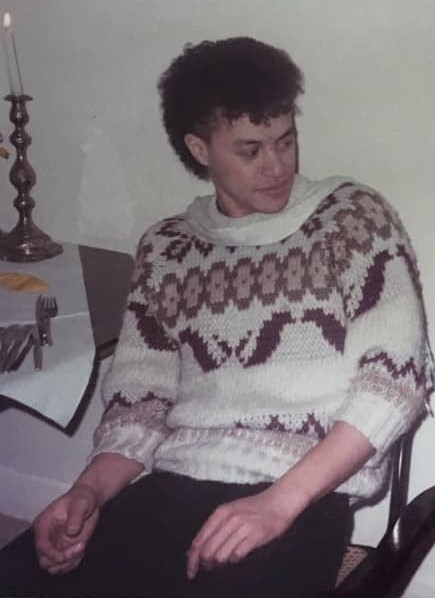 It moved him one day in Auckland's Karangahape Road. He spotted someone in the street wearing an impressive jacket, emblazoned with the legend "U2". For those in tune with the tidal movements of the rock music world, U2 floated high, an Irish band that had taken the world by storm with its exciting, uplifting music, and sold millions of records in the process. It was September, 1984, and U2 was in Auckland for its first New Zealand concert. Greg stopped the man in Karangahape Road and asked him where he got the jacket from.
The answer was simple, the man was Steve Iredale, U2's production manager, a warm Dubliner who was taken by Greg's up-and-at-'em approach to life. On learning of his experience working with local rock bands, Iredale offered him a one-night stand working with U2 that night at their Logan Campbell Centre concert before 3000 fans.
Greg thought his ship had come in. It had. U2 and especially the band's singer, known simply as Bono, were very impressed with Greg Carroll. "He was so good," said Bono," we asked him to come with us to Australia. And he was still so good, we asked him to become a permanent member of our organisation."
Greg Carroll had joined the elite of the rock world. Moving to Dublin, U2's home base, rising quickly through the ranks to become the band's stage manager and travelling the world with them, even appearing briefly on stage with them during the worldwide television transmission of the Live Aid fundraising concert.
Greg was earning very good money in a job he loved, working with people he loved. He had a flat in London, a base in Dublin, and a girlfriend, Katy McGuinness.
And, said Bono, "He was researching locations for film for our next record and artwork for the cover. His goal was to direct and produce videos and films."
Tragedy struck in early July. Greg was knocked from the motorbike he was riding in Dublin and killed.
But that tragedy led to an even remarkable drama. Greg Carroll's influence didn't end with his death. Bono was in Texas to appear in concert with American country star Willie Nelson when the sad news reached him. "I had been in my hotel one hour after a 13-hour flight," he said. "I caught the next plane back to Dublin".
There, the band not only arranged for Greg to come home to his family in Whanganui, but made arrangements to follow themselves.
"We had to come to New Zealand," said Bono. "We felt we had a duty to our friend and workmate. To see that he came home with honour.
"We had a duty to explain to his family what Greg had been doing. We wouldn't have been anywhere else on that particular day."
And so, within a day of Greg reaching his home marae of Kai-Iwi, Bono, his wife Ali, U2 drummer Larry Mullen Jr, his girlfriend Ann Acheson, Katy McGuinness, Steve Iredale, and U2 sound engineer Joe O'Herlihy arrived in Whanganui to meet Greg's family and friends and say their final farewells.
When u2 left, two days on, the word "family" was on everyone's lips.
A remarkable two days unfolded, as fingers across the racial and cultural gap between Māori and Irish became arms around shoulders, nose to nose, and shared tears, at Kai-Iwi and at the graveside at the Aramoho Cemetery in Whanganui, on July 10.
"Kings and princes have never visited our marae, but I understand you have achieved the same status in the music world," said Matt Huinua, welcoming U2 to the marae.
To Greg's adopted parents, Tom and Eileen Carroll and his family – with the definite exception of uncle, entertainer Dalvanius Prime – U2 was just another strange name from the strange world of rock music.
When U2 left, two days on, the word "family" was on everyone's lips. Bono played a key role in the mourning process, paying tribute to his friend at the marae in word and song, giving a reading at the graveside and attending the tangi at Greg's parents' home.
Reading the service, a Rātana Church apostle said: "We Māori say the Pākehā never shows tears. He says he feels it in heart, but he cannot show his feelings. I saw tears on the cheeks of these young men today. I felt aroha."
"It's like a storm subsiding," said Bono, shortly before flying out of New Zealand. "Calm came through the family to us."
U2 held a memorial service for Greg in Dublin two weeks later and intend to send a representative back to Kai-Iwi for the unveiling.
The whole band will be back in New Zealand before that, though. "We hope that New Zealand will be the first stop on our world tour next year," said Larry Mullen. "We intend that show as a tribute to Greg."
--
First published in Tu Tangata, October 1986, reprinted with permission of Colin Hogg.
--
U2 performs 'One Tree Hill' in tribute to Greg Carroll, Auckland, 8 November 2019.
Read more: Colin Hogg, tall tales and true, Whanganui.