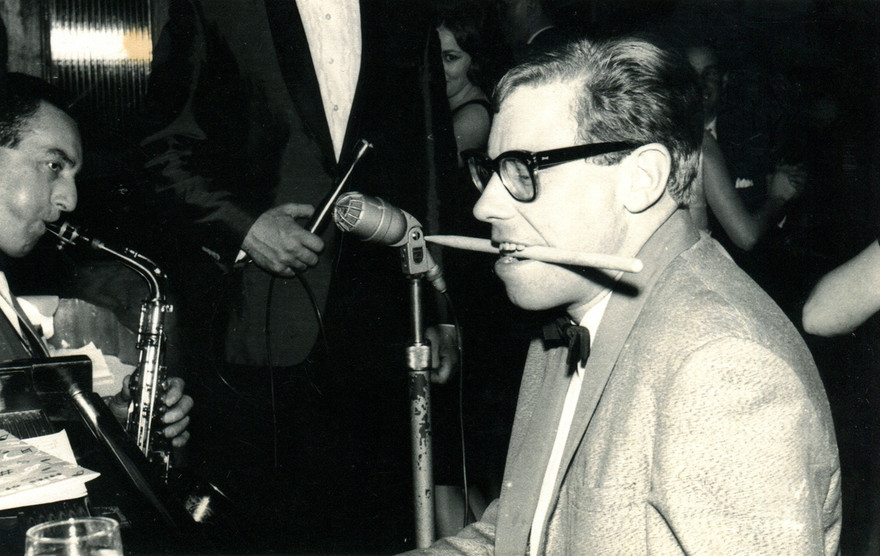 For Garth Young, the night time, as the old song goes, was always the right time. After a draining day in the capital, he would climb into his car and make for his happy place on the south coast, with sweeping views out to the snow-capped Kaikouras.
In 17 long years, the routine barely changed. Each night our homegrown "Sam" would take his seat at the keyboard by 9pm, ready to entertain the dine and dance crowd at The Pines cabaret, often way past 3am. And, as in Casablanca, Young played it, again and again, as pianist and band leader, from the late 1950s, through to the mid 1970s.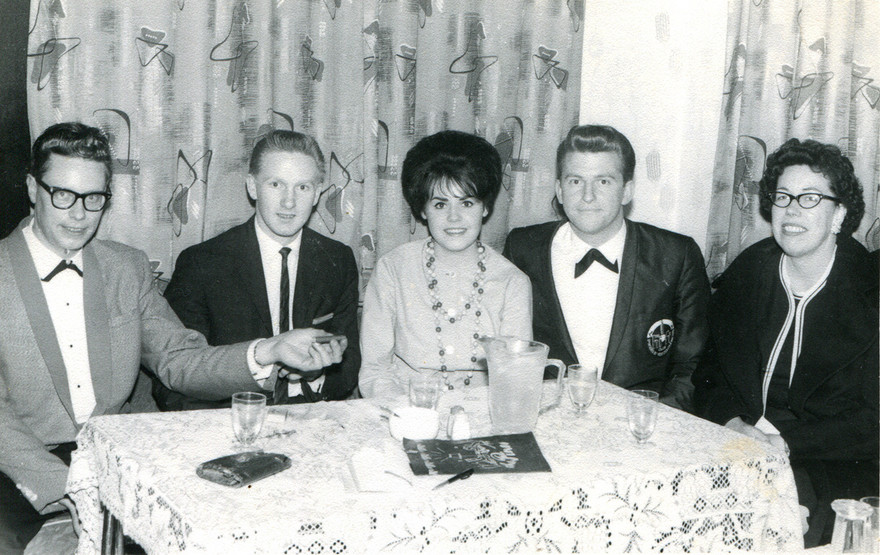 Now in his mid-80s, he shakes his head at the insane Pines schedule. "Our short nights were five hours; our long nights six. Sometimes we'd go on for another hour, stop for a few drinks then play on again if we were feeling stupid enough."
The Pines still operates as a venue, but back in that day, it was the place for the capital city's "in crowd" place to meet, a taste of the kind of louche nightlife Sydney or London might offer.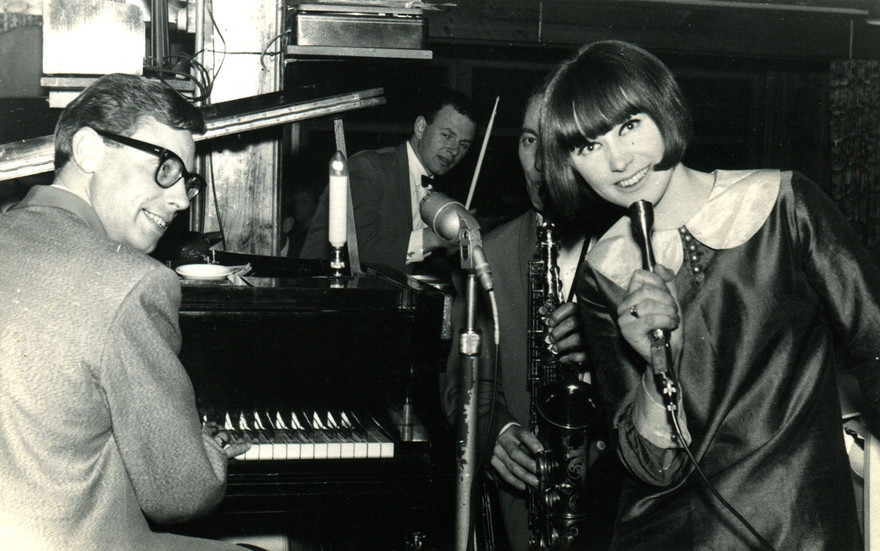 During the golden years when Young ruled the roost, leading singers and musicians would work their audience with floor show and a range of routine. Some nights there might be a glimpse of an overseas entertainer wanting to mingle after their gig in town.
Many of the leading lights of mid-century Kiwi show business graced its tiny stage: Paul Walden, Bill & Boyd, the Howard Morrison Quartet, Lew Pryme, Rochelle Vinsen, Ron Polson and Lyn Barnett.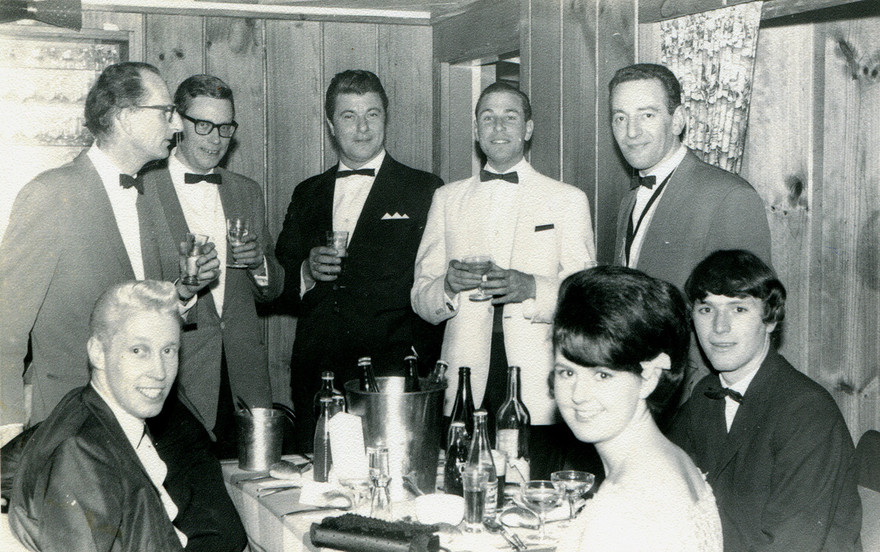 The cabaret also played an important role as as a show biz "incubator" for up-and-comers such as Tommy Adderley, Yolande Gibson, Bridgette Allen and Bruno Lawrence. "Yolande, and Bridgette, two girls down from Napier, both made their debut there," Young recalls. "I don't quite know how owner Pat McCashin got hold of them; they probably got hold of him."
"We had a whole lot of fascinating show people like that who passed through as residents, then moved on to other things.'
Adderley famously got his start at The Pines as a cleaner, eventually working his way up to a three-year residency. He adored the joint, calling it "the Copacabana, the Sands of Wellington; a capital city Ronnie Scotts".
The comparison with the legendary London jazz haunt is not altogether far-fetched. After midnight, The Pines had a definite "beatnik" vibe in the early 1960s when Adderley crooned jazz there, with a free-floating ensemble of jazzers. Young was the "don" of a darkly cool semi-jazz combo, Bruno on drums, old pal Slim Dorward on bass, Hymie Levin on sax, Adderley and Ron Polson sharing singing duties.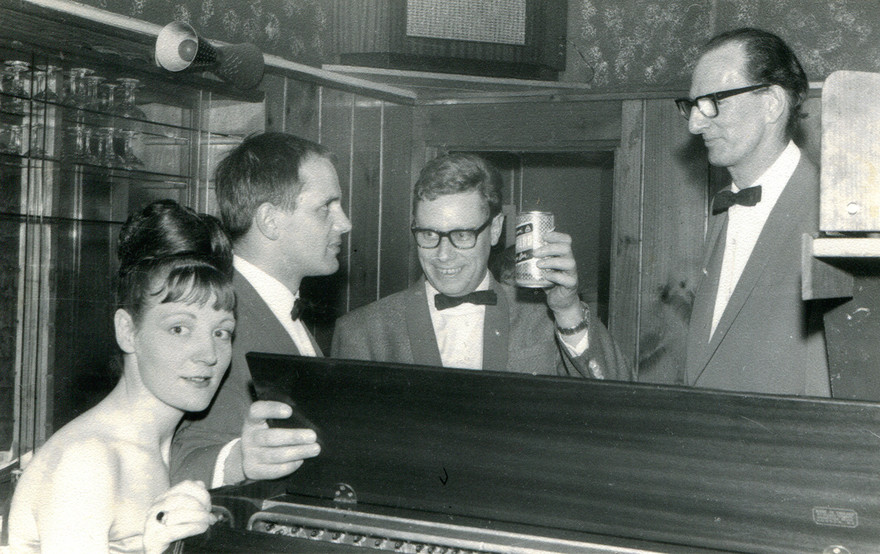 The bohemian life had its risks. Polson, who went on to a long career in Australia as a jazz singer, would be one of the earliest local arrests for marijuana, its distinctive, then unknown, smell often permeating the cabaret between sets.
Before the witching hour, however, the audience was was suburban mums and dads. Evenings began quietly, even subdued: "We always had a girl singer doing the innocent pops of the day; we were up to date but nothing very exciting."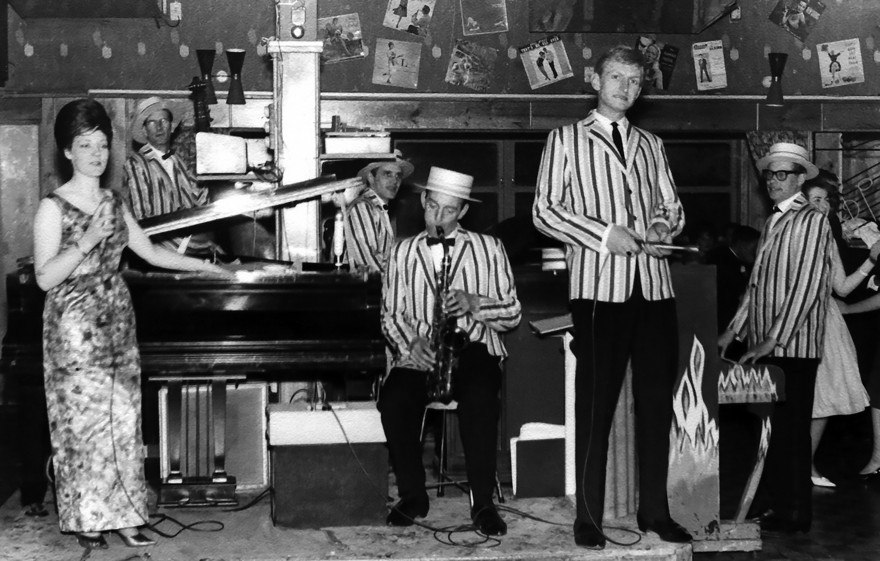 Shortly before midnight the place came to life. The cast of Pines entertainers, "cool cats" – Bruno included – donned striped blazers and straw-boater hats and hit the stage: "We'd do a real old sing-a-long thing that lasted about half an hour. You had the old upright piano that was painted with flames on it, dragged that over, so that was a stand-up thing, and the two singers. We had long medleys, about of them and everybody would sing along and dance along. That was one of the focal points of the night."
Young has a hundred stories, many unprintable, about the wild goings on at The Pines, especially after midnight when the smooth jazz began. He takes out a photo album and points to a photo of himself: "There's me at the piano, looking like a drunken idiot. I used to stand on my head on the piano late at night and people would shake it to get me to fall off. I don't think I ever did.
"Pat McCashin, the owner, would go around the tables with a beer glass and say, 'Put something in for Garth.' So it'd be whiskey, gin, vodka, all together: you name it, and I'd have to drink it. There was a fair bit of drinking involved."
He gets misty-eyed about the legends of the Pines, characters such as Adderley, the late, fondly remembered jazz-singing merchant seaman. He was the guy from the Dominion Monarch, who jumped ship in the capital in 1959, and attached himself to the place.
"Tommy was the general rouseabout. He was into snazzy clothes, shiny Italian suits and winklepickers. He had to get his teeth out and before he got his dentures, he'd be answering the door to people making a booking. There was Tommy with blood coming out of his mouth, like Dracula."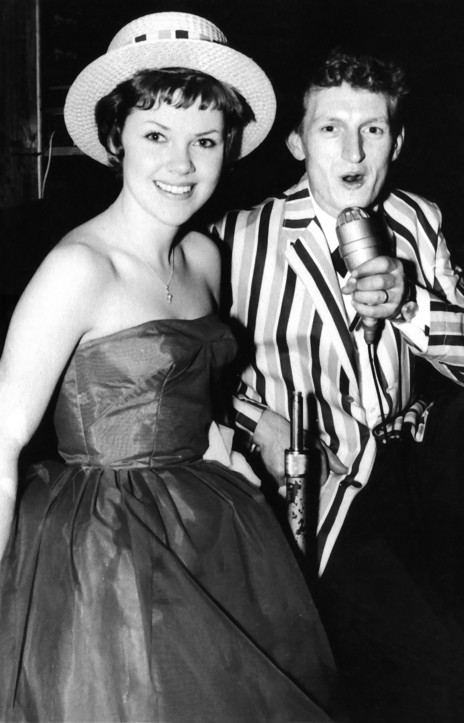 Onstage, good-humoured Adderley became the butt of a hundred staff jokes. Young recalls the singer would be in the middle of entertaining audiences, under the spotlight in his finery, when, from the side of the stage, Pat McCashin would order him to clean the toilet. "McCashin would shout 'Farnsworth' – because he used to call himself Lord Farnsworth – 'Farnsworth there's some spew in the toilet, go and clean the bloody thing up'."
"So he had to do that in front of his guests, and he was the star in residence and he'd go and clean it up."
Bruno, born David Charles Lawrence, was another Pines identity. Remembered as a hellraiser as much as a brilliant drummer and actor, he was often erractic, says Young. "One Friday night he was late. I got angry. He finally came in – he'd bought a lovely, beautifully tailored winter coat to wear over his dinner suit, of course he'd never had a dinner suit in his life before he worked at The Pines.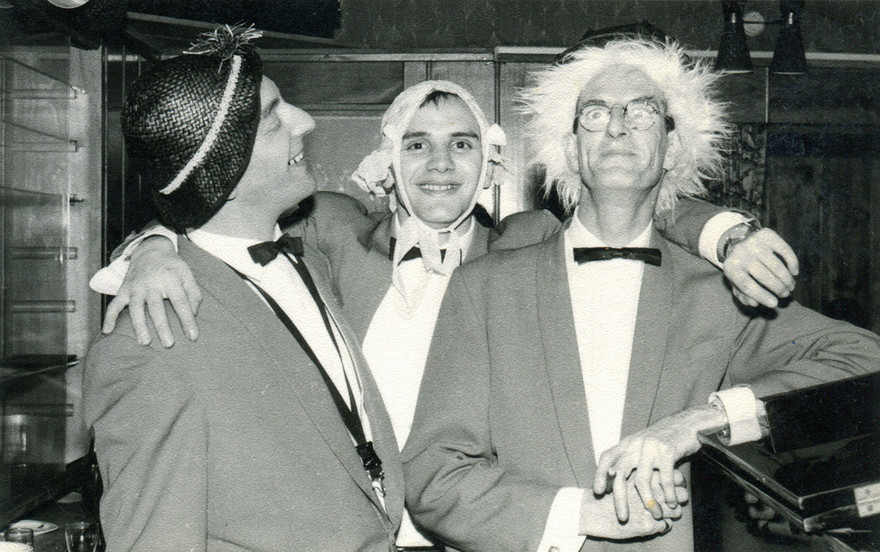 "Anyway he was 20 minutes late or so and I was muttering and carrying on. I was a bit nasty. He didn't say anything.
"He was playing away. When we had our first break, Slim said 'Oh you know why Bruno was late tonight? He got run over.' He was crossing The Terrace up by where the James Cook was later built, and a motorcyclist knocked him over. He knocked the motorcyclist over and it made him a little bit late. He didn't try to make any excuses or anything."
Young, who helped launch Bruno's recording career, learned how to work around the drummer's often chaotic lifestyle. "Because he'd been smoking and drinking all night the night before, Bruno wasn't ideal for recording work. You couldn't just say 'Well we've got a recording session at 9am, down in Victoria St, at the old HMV', because he wouldn't have surfaced. I'd have to drive up to Boulcott St and drag him out of bed and say 'Come on, wake up!' and of course when he got down there he was good. But he was never ready.
"One night he went to see some friends off on the Wanganella, off to Sydney. They had a few smokes in the cabin. He fell asleep and woke up out in the Tasman.
"I don't now how he got hold of his mother, but she rang up and 'Oh, I've got tell you David won't be here this week.' We thought, who the hell's David? Nobody ever thought of him as David. Pat McCashin had to pay his airfare back from Sydney to get him back for the following week from Sydney. Pat took it as just one of those things."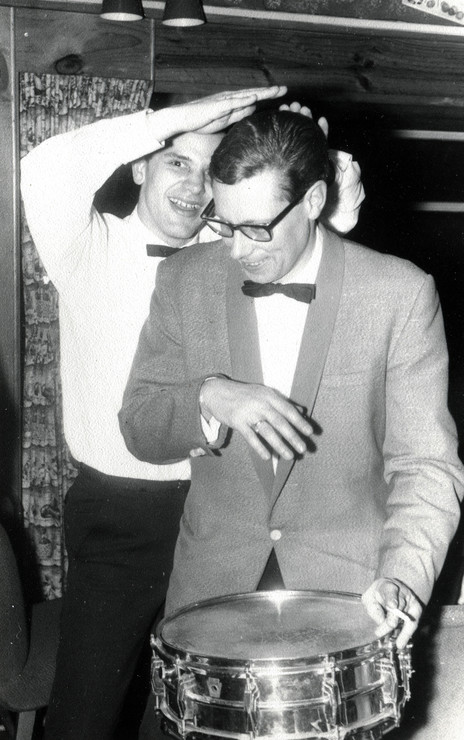 And so The Pines kept pumping as the crowds poured in, night after night. The venue's splendid isolation, up a long drive through the salty flax above Cook Strait, made it the perfect venue for a dine and dance. But most importantly, it served as a safe haven for a furtive late-night drink in the days of strict liquor licencing, and regular police attention.
"The cops used to raid us all the time," says Young. "McCashin hired someone to sit in the car at the bottom of the drive, wire all the way up, with a push button to ring on the stage. The ladies had long dresses so they could sit down and cover the booze. Any loose booze the waitresses could throw out the window, all in about half a minute. Then the cops would come in."
The Pines was probably the last in a long line of nightclubs located far from the city centre, forced to adopt this "cat and mouse" approach to liquor during the first half of the 20th century.
In these days of supermarket sales and round-the-clock drinking hours, it's hard to appreciate how tough – even punitive – our laws surrounding alcohol once were. Total prohibition nearly arrived in 1919: hotels closed at 6pm for another 50 years.
Wellington's first nightclub, the Crow's Nest in Island Bay, opened its doors in 1933, billing itself as "cosy, select and secluded". The contentious status of alcohol and byzantine restrictions on when and how it could be consumed meant the club was under constant police scrutiny. Raids would remain the norm for another generation.
Between 1942 and 1944 US servicemen disembarked in the capital in their tens of thousands. Cabarets rang to swing orchestras playing 'Chattanooga Choo-Choo'.
After the Americans left, a local paper lamented the effect on nightlife. "Over the years there has been Rodney's at Seatoun, the oft-raided Crow's Nest in Island Bay, the Top Hat in Cuba Street. Now … there is not a single nightclub operating."
In 1956, that gap was filled when Amy and Pat McCashin decided the capital needed a new, stylish nightclub. They bought and rebuilt a large private home, Tangimoana, located above Houghton Bay.
The result was The Pines, a roomy establishment based on nearly 200sq m of dining and dancing space. It took off immediately. Pat used his cooking skills in the kitchen, leaving front-of-house in the hands of his mink-coated wife Amy, always immaculately dressed and bouffanted.
In 1998, their son Michael McCashin recalled that bookings, especially at the weekends, were always heavy. "[Amy] was scathing with people who failed to turn up. Giving them a piece of her mind was a Monday-morning ritual, amusing kitchen staff and anyone else in earshot. Many an ex-Pines customer would have heard Dad booming away in the background: 'Give it to 'em Amy'."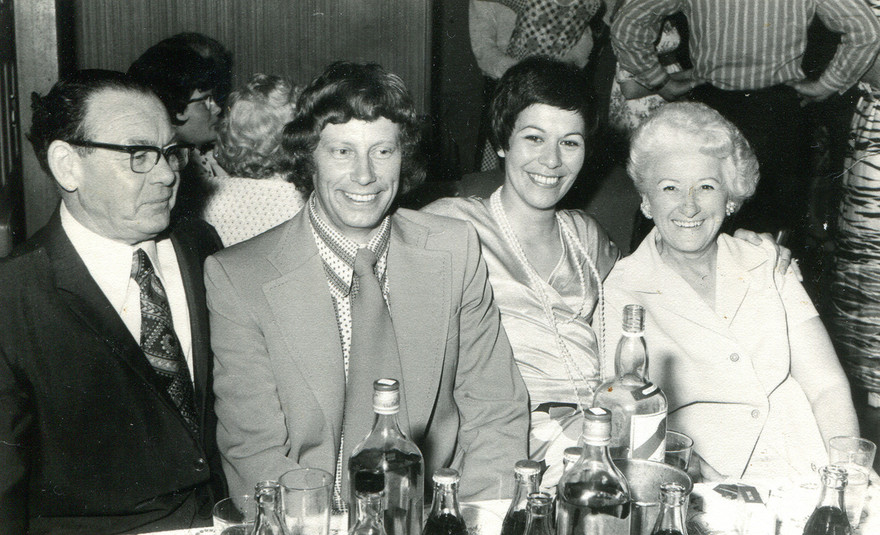 Young, too, recalls Amy with affection, describing her as "elegant". One Sunday afternoon, there was a huge bush fire up behind the Pines. "Everyone was hung over. The fire engines came up, one broke down, had a flat battery. The flames were coming down through the trees so Pat and Amy were told to evacuate.
"Pat said 'sit down' to the firemen, have a cup of tea. But, they said, 'This is desperate, this is urgent, you'd better get out'. So Amy packed 10,000 contraceptive pills and her mink jacket, that was all she took. Pat didn't go. Eventually the fire was put out."
Only a few years ago did Young finally admit that the wild, 17-year party was often fuelled on legal amphetamines, dropping from the pocket of the bandleader's striped blazer. "Uppers, pep pills, perfectly legal and absolutely necessary," he told Steve Braunias of the NZ Herald. "I was going day and night. I was almost always playing seven nights a week, two or three nights finishing late. I got hooked. It got out of control."
And when Young finally quit the capital for the islands in the late 1970s, the departure would be a bittersweet one. And there was no place he'd miss more than The Pines.
Garth Young's Pines Photo Album