At age four Fane Flaws was given an illustrated storybook about a magic carpet that took its owner on fantastical journeys. The book vanished years ago, but the story and pictures stuck with Flaws into adulthood, and helped inspire the children's book he published in 1998, The Underwatermelon Man and Other Unreasonable Rhymes.
Imagine a crazy cross between Dr Seuss's Sleep Book and the Beatles' Sgt Pepper. In flamboyantly colourful songs and delightfully musical paintings, the listener/reader is introduced to the Wicked Conjurer, who forces pigeons up her sleeves and pulls hats out of rabbits, and the Eccentric Instrumentalist, who takes her tuba for walks in a pram. There's the Girl With the Porcupine Coat, the Man With the Cast-Iron Belly, The Hide-and-Seeky Bird and the Man With the Elephant Nose. And there's Neville the Enchanted Rug, perhaps a descendant of that magic carpet that first enchanted Flaws.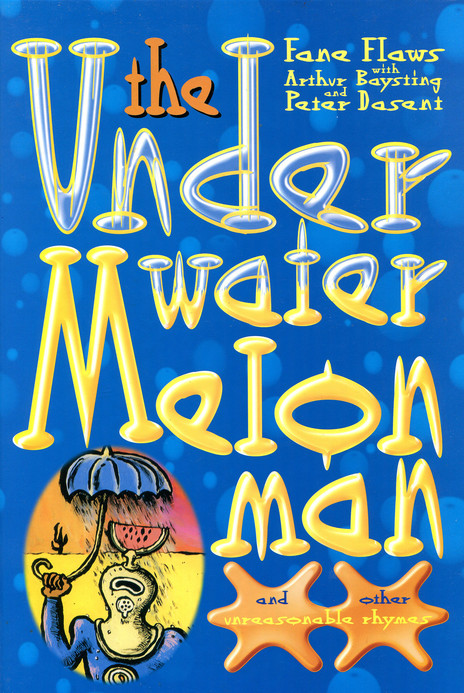 In a way, Flaws' life has been a magic carpet ride. He was a Wellington design student in the early 1970s when his career took a detour. One evening Flaws was waiting at a quiet suburban bus stop when a brightly painted ex-railways bus rounded the corner. It pulled up alongside him and swung open its psychedelic doors. What could he do but climb aboard?
As it turned out, the bus belonged to actor/drummer Bruno Lawrence and his film-maker brother-in-law Geoff Murphy. Their chief creative venture at the time was BLERTA – Bruno Lawrence's Electric Revelation and Travelling Apparition – an anarchic ensemble of musos and actors who travelled the land, gypsy-style, in their magic bus performing children's shows and jazz-rock extravaganzas in town halls, parks and main streets.
Somehow Flaws talked his way into the band by claiming he had a wizard's act, although this amounted to little more than a hat and cloak that his mother had made him out of a pair of old curtains. But once on board he proved he had other assets, in particular his guitar playing and songwriting, and he remained a part of the group for the next five years, touring extensively in New Zealand and Australia. Lawrence – with his bohemian, artistic lifestyle – became something of a mentor to the young artist. As Flaws puts it: "His attitude to life was that every day was an adventure."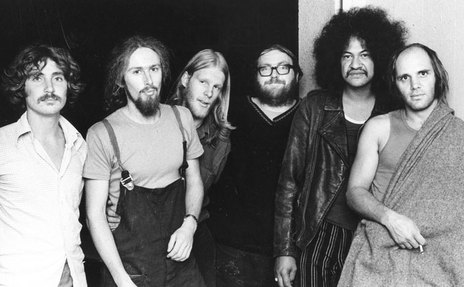 When Lawrence died in 1995, Flaws painted the lid of his coffin with a loving portrait that could have come straight out of the Underwatermelon Man: Bruno as a cross between an angel and a merman, blowing a saxophone and toting a set of golf clubs as he sails off into infinity.
In the early 80s Flaws formed The Crocodiles, the band that launched the career of Australasian pop star Jenny Morris. The Crocodiles brought Flaws together with two other talents that would strongly influence his creative life: pianist Peter Dasent and songwriter Arthur Baysting. 'Tears', by Baysting and Flaws, became the Crocodiles' anthem, and 40 years on it remains a Kiwi pop perennial. But the group fell apart before it was able to repeat the success.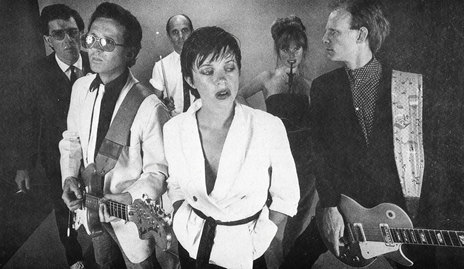 "We had opportunities to make inroads in the world of music and totally blew it by being stupid and big-headed and not listening to people," says Flaws. By now, he had a family to support. "Up to the age of 35 I'd never earned a cent in my life. But once you end up with a bunch of kids and a house, you have to somehow."
He began making music videos and wound up as an award-winning director of sometimes bizarre TV commercials. But he kept on painting and writing songs, and Baysting and Dasent remained his closest collaborators. One day, during a writing session, Baysting handed Flaws a piece of verse. "I thought it was hilarious, so Peter and I set it to music. Later I painted a picture of knights. At some point I realised it could be a book with songs. So I started writing rhymes myself, and every so often Arthur would give me another one. We ended up with 50 of them."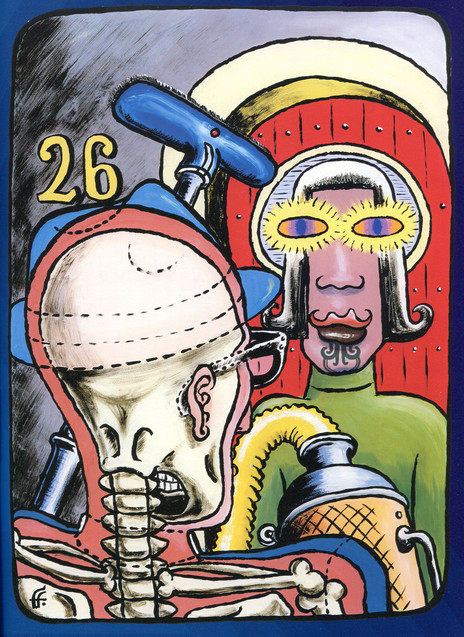 The songs cover an array of styles: hot jazz, vaudeville, greased-back rock'n'roll, shimmering psychedelia. "Dasent is a musical encyclopaedia," says Flaws. "You have this person at your fingertips who can turn a basic bunch of chords into anything from [French classical composer] Poulenc to a Mexican hat-dance. I'd pick one of the rhymes, say, 'The Man Who Never Was', and Peter would say 'Hmm, sounds like a James Bond movie'. So I'd go, 'right, let's do our version of a James Bond theme'. Then it was just a matter of finding the right voice to sing it.
"I tried three or four people out on 'The Man Who Never Was' and ended up realising it had to be Renee Geyer." Flaws knew Geyer from his BLERTA days in Australia and she was intrigued by the invitation to sing on a children's record along with New Zealand celebrities such as Bic Runga and Boh (Stellar*) Runga, John Clarke (Fred Dagg), the Topp Twins, Jackie Clarke, Mikey Havoc, King Kapisi, Chris Knox, Dave Dobbyn, Don McGlashan of the Mutton Birds, Jenny Morris, and Neil and Tim Finn.
None of the artists Flaws asked to guest on the album turned him down, though the project made some unusual demands of them. For 'The Girl With The Porcupine Coat' Don McGlashan became a Swiss banker, with a ridiculous Hogan's Heroes-type accent, while Dave Dobbyn played a Goonish professor in 'The Mysterious Box'.
Flaws believes the singers found the experience liberating. "You come into the studio ... you have a wail and leave and suddenly you're on a record with a whole lot of other good singers. You're not involved in the angst of making your own record. And the songs are incredibly silly. I mean, you're going to sing well, but if it's a song about watermelons and cauliflowers ... you're not going to take it too seriously from the start. But I don't try to make the music ridiculous. I just try to make a piece of music that I'd want to listen to myself."
The Underwatermelon Man is published by Flaws' own company, Monkey Biz, which he formed after failing to persuade any of the publishers he approached to take on the venture. The concept of a combined disc and book was too unusual. As well, Flaws was insisting the publication should be in hardback. "I didn't want it to end up lying in the toy box with a ripped cover." So Flaws remortgaged his house.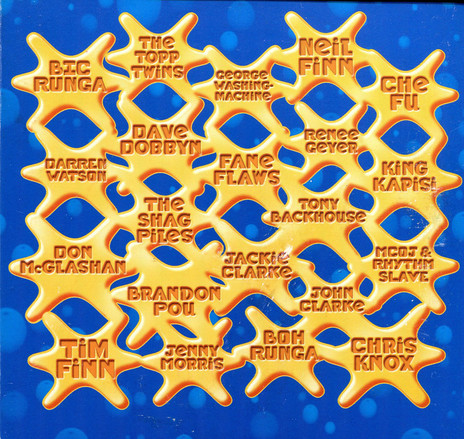 "I love stories when people put themselves on the line behind what they've done. Anne Geddes [children's photographer], whether you like her stuff or not, sold her house to pay for her first venture and she's a multi-millionaire now and good luck to her. Geoff Murphy sold his house to pay for the print of his first feature film, back in the pre-BLERTA days. And I think that is a brilliant thing to do. It's been hard, but it's a real pleasure and you end up with a product that you're proud of and you haven't compromised."
His leap of faith seems to be paying off. He points to a pile of recent letters and emails from fans. Many ask when the follow-up, The Boy With The Flaming Hair and Other Nefarious Notions, will be available. So far, most of the fan mail is from adults. "Dr Seuss says a good children's book is a good adults' book," says Flaws. "And I don't see why the same shouldn't apply to music."
--
This first appeared as 'Magical Mystery Man', Pacific Wave, June 1999, and is republished with permission.