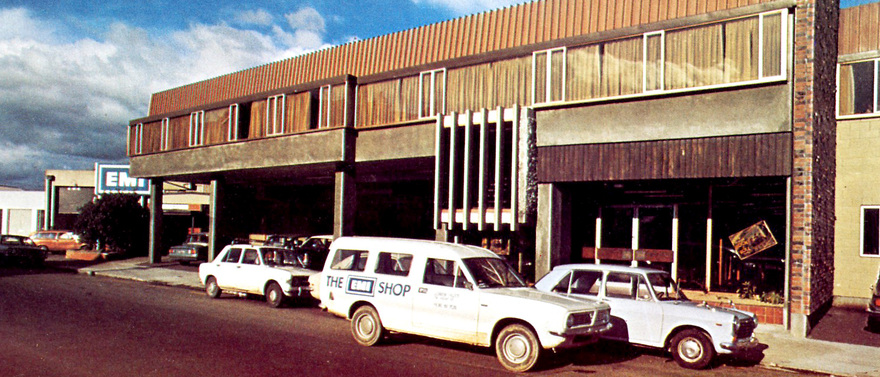 In 1971, the pocket calculator was invented, the first ever email was sent, and Apollo 14 landed on the Moon. Jim Morrison died in Paris at the age of 27. The song of the year on Billboard's Pop Singles chart was 'Joy to the World' by Three Dog Night. In New Zealand, the biggest local hit was The Rumour's 'L'Amour est l'Enfante de la Liberte'.
The country's population was under three million and the Prime Minister was Keith Holyoake. Across the country, tens of thousands of protesters rallied against the Vietnam War.
Craig Scott's anti-war single 'Smiley' won the Loxene Golden Disc award. The record was produced in His Masters Voice (HMV) Studios in Wellington where producers Peter Dawkins and Alan Galbraith were busy making a name for themselves.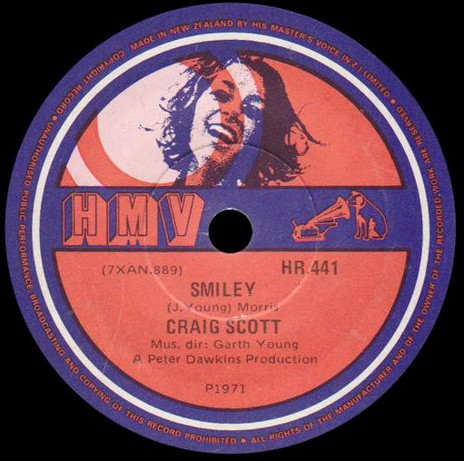 I first met Peter and Alan in 1971 at a record industry party in Wellington. They were responsible for recording many other top hit records of that time including The Quincy Conserve's 'Ride The Rain', The Fourmyula's 'Nature' and Shane's 'St Paul'. They were both friendly, humorous men who seemed particularly interested in my work at PolyGram Records and, before that, at Playdate magazine in Auckland.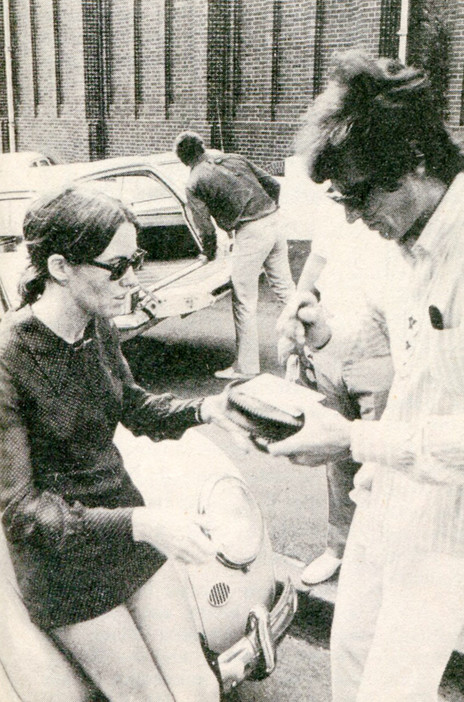 They invited me to visit them at HMV's recording studios, an exciting prospect for me at the time. I wanted to be in the heart of things and the studio had a reputation for quality and innovation.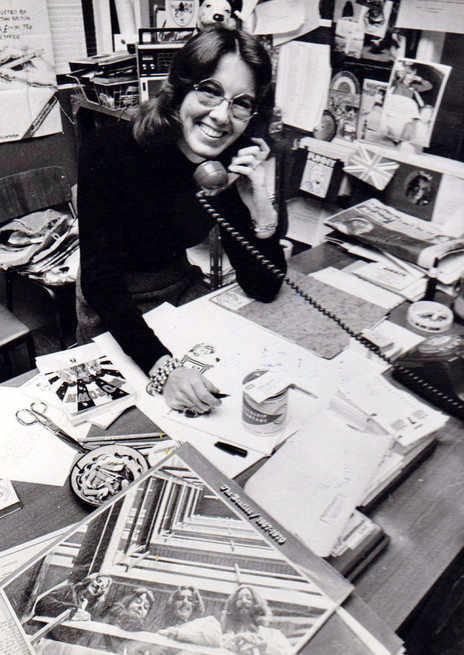 At that time, I had been in Wellington for almost a year. John McCready, the manager of PolyGram NZ, had hired me to work as press liaison officer in 1970. Despite my three years as editorial assistant at Playdate, this new role was both a breakthrough moment and a daunting prospect – to be the first full-time publicist in the New Zealand record industry. John McCready may not have preferred a woman for the role but he knew I had the credentials and industry connections to do the job. I was a musician's daughter after all.
My father Jim Warren was a well-known trumpet player who had worked in dance bands since he was 18 years old, travelled the country as a back-up musician with touring acts, recorded with the NZBC Radio band and featured on many old Tanza 78rpm recordings. Thanks to him I was exposed to a wide range of musical influences. My cousin Phillip Warren was a music promoter and agent based in Auckland. Phil often gave us free tickets to clubs and introduced us to local and visiting artists.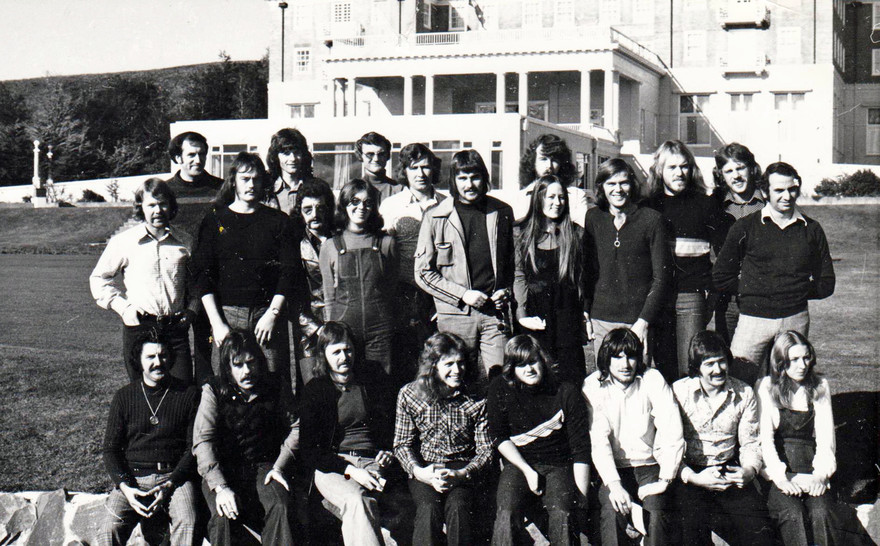 A few days after meeting Peter and Alan, I visited them at HMV, a rambling old building on the site of the old Crazy House and Glide Skating Rink. Peter and Alan were especially proud of the studio's new 8-track console. They introduced me to their sound engineers, Frank Douglas and Peter Hitchcock, who were seriously occupied with technical matters, hushed and totally absorbed in their exacting work.
In contrast, the record sales office was full of life as the staff chatted, laughed and called out across the cavernous office space. The walls were plastered with colourful LP covers and posters, including a giant screen print of Captain Beefheart. The Rolling Stones boomed out of the huge speakers. It was a vastly different feel from the edgy correctness at PolyGram. I felt immediately at home. Peter and Alan asked me if I would be interested in becoming promotions officer for HMV (NZ) Ltd. A few weeks later I moved across the road in windy Wakefield Street to take up my new position, with the bonus of a better salary.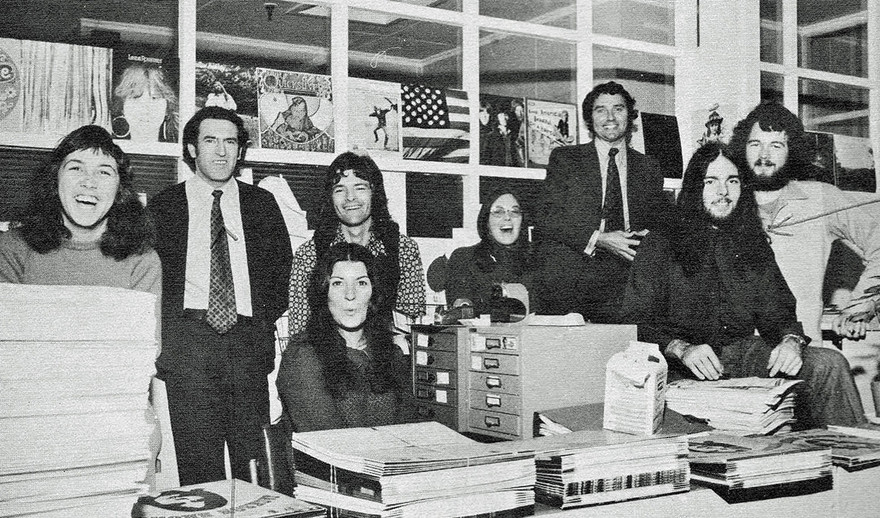 I soon found my niche in that rowdy office. Our boss was Graham Feasey, the records sales manager, a highly strung man with an unconventional management style and a wardrobe of dapper suits and pop-art ties. Graham had been with HMV for many years but retained boundless enthusiasm for the record industry. I really enjoyed my co-workers, the artist and repertoire (A&R) men Bruce Ward, John Harrison, Chris Turner and classical music expert Neville Boyd. Our managing director, A J (Jack) Wyness, was a remote, conservative figure in a three-piece suit. His office was at the far end of the maze-like building. The managers for different parts of the HMV operations could be found along the corridors to Jack Wyness's office. These included the World Record Club, home appliances and electronics, manufacturing, retail outlets and accounts departments.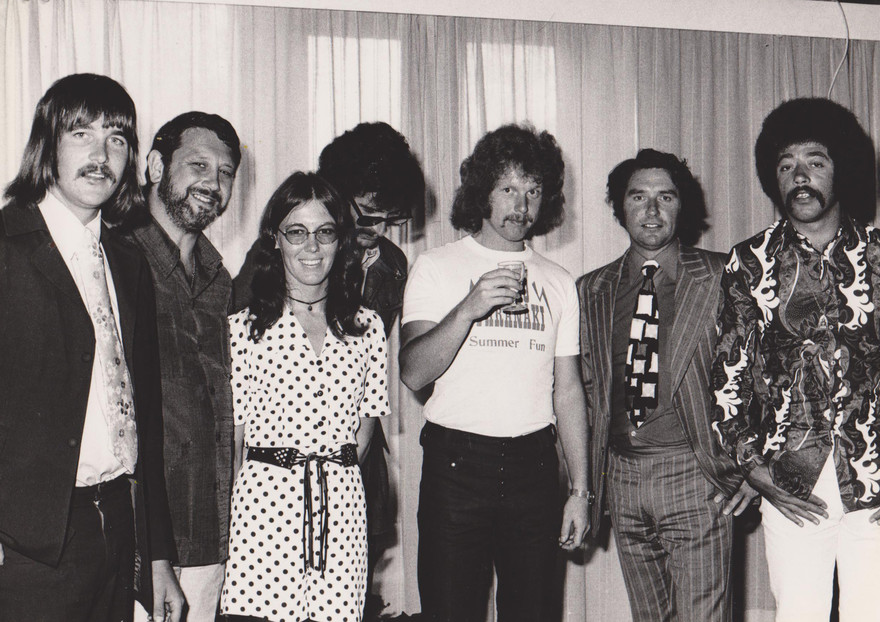 One vivid memory of February 1972 was the recording of the BLERTA cooperative's hit song 'Dance Around The World'. I invited myself into the studio. So began my first encounter with those brilliant musicians and performers. I was thrilled to meet Bruno Lawrence and revelled in BLERTA's unique creative energy. Corben Simpson, who composed 'Dance Around The World', sang his beautiful heart out on take after take. With the technical expertise of Peter Dawkins and ex-Abbey Road engineer Michael Grafton-Green, the recording came together like a complicated jigsaw. The single reached No.13 on the charts and was a favourite to win the Loxene Golden Disc award that year. Controversially, it missed out Creation 's cover version of 'Tell Laura I Love Her'.
A few months after I joined HMV, Peter Dawkins left to work at EMI Australia and Alan Galbraith caught the slow boat to London. Mike Le Petit stepped into the void and produced, among other things, two BLERTA singles in 1972, 'Aunty Ada' and 'Hullo, Hullo'.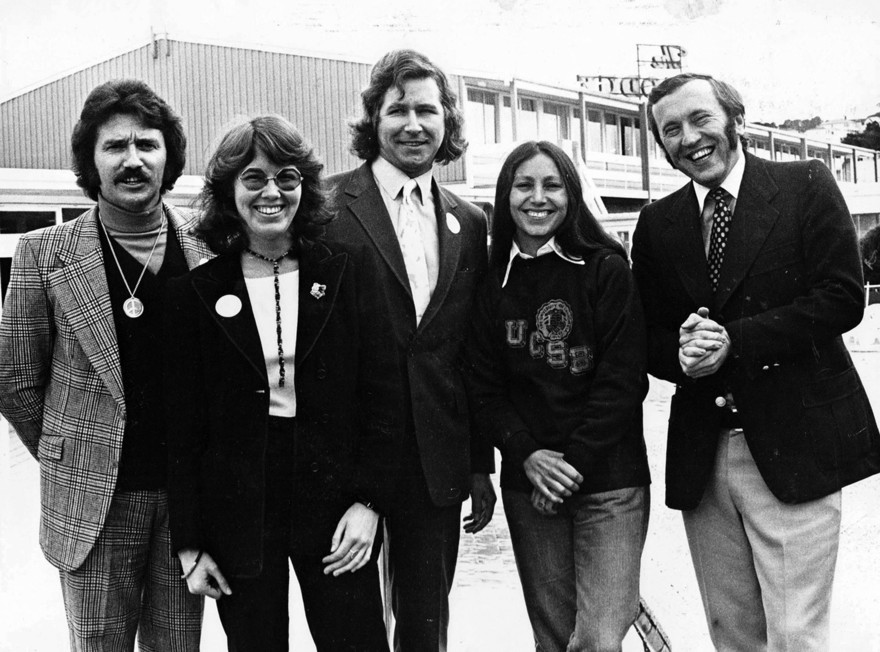 In the meantime, I was busy preparing for the highly anticipated Led Zeppelin concert, a one-off performance at Western Springs Stadium in Auckland, promoted by Robert Raymond, Barry Coburn and Radio Hauraki. At the time, HMV distributed Led Zeppelin albums on the Atlantic label.
I was 22 years old and utterly unprepared for the full force of Led Zeppelin. They arrived from Australia the day before the show. They had been refused entry to Singapore two weeks earlier, after being labelled "representatives of Western drug culture" and had to fly directly back to London. Only a few months earlier, New Zealand had ended its combat involvement in the Vietnam War. This may have been due to protests against the war. As the Singaporeans recognised, a new "western culture" was emerging around the world and this new surge of energy had reached our shores. At the press conference in Auckland, Page, Plant and John Paul Jones were predictably exotic and charismatic. Drummer John Bonham was loud, rude and flamboyant. Their manager, Peter Grant, an intimidating giant of a man, lived up to his reputation for being confrontational and ruthless.
The night before the show, a party at their Parnell motel disintegrated into mayhem. A television set was thrown off a balcony and the motel porter was thrown into the swimming pool. There were food fights and, of course, loud music. Thanks to good luck or good management, the ruckus didn't make the news. Led Zeppelin delivered at Western Springs the following night, performing for two and a half hours to 23,000 happy fans, the largest crowd ever in New Zealand entertainment history.
Roy Colbert, the legendary Dunedin columnist who flew to Auckland for the show, wrote: "They opened with 'Immigrant Song' … when the opening vocal started up, it was like a lion roaring in the jungle." After the show, Plant thanked the crowd for "making this the biggest thing that's ever happened in New Zealand".
When Led Zeppelin flew out of Auckland to return to Australia, the organisers all breathed a sigh of relief. After that visit, nothing was ever quite the same again.
These were still the days of vinyl records. Cassette tapes and golf-ball electric typewriters were new technology. It was a time before personal computers, the internet and mobile phones. Thanks to the one, state-run television channel and the opening of the Warkworth satellite station in 1971, we were all exposed to the same television programmes and international news. Colour television would arrive in New Zealand in 1973 and a second TV channel in 1975. The Sony Walkman was almost a decade away. Happen Inn and PopCo were the only regular music shows featuring local talent. Still to come were Ready to Roll and Grunt Machine (1975) and Radio With Pictures (1976).
My precious artist media files were stored in three metal filing cabinets. They consisted of printed materials and publicity photographs mailed from our parent companies in Europe or the US along with the new releases. I assiduously collected press clippings and reviews of recordings and concerts, which I carefully cut out of local print media and international trade magazines such as Melody Maker, New Musical Express, Cashbox, Billboard, Rolling Stone and Variety.
Promoting New Zealand musicians and their work was a collaborative effort between the artists, their managers and producers, and me. I wrote musicians' biographies, arranged press conferences and organised photo shoots. I compiled press kits and liaised with radio stations, newspapers, magazines, TV shows, promoters and retail outlets with each new record release or tour. Over the years I built up some solid relationships with reviewers, record dealers, promoters and musicians.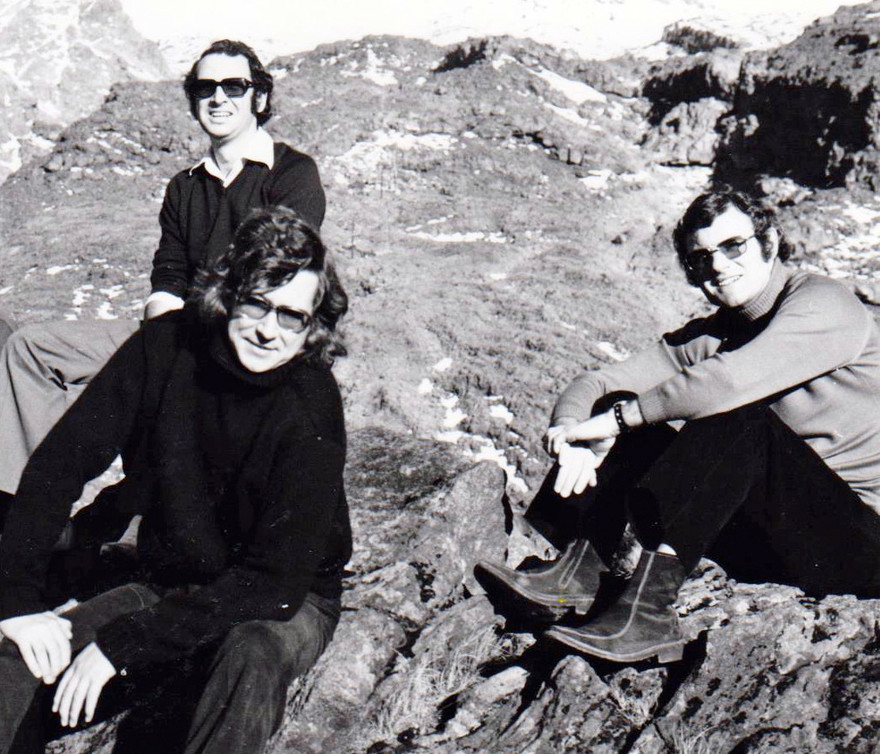 In January 1973, after 23 years at the helm of HMV NZ, Mr A J Wyness retired; his father had led the company from the 1920s. Leslie Hill, a young unknown from the other side of the world, took his place. Leslie was born in Bristol and left school when he was 15. He arrived straight from London, where EMI was the most successful record label in the world, to take over as managing director. We didn't realise at the time that his brief was to do a "doctor job" on us. That meant a total restructure of the company and its eventual change of name to EMI.
Leslie was a diplomat and a gentleman. In the process of creating a new image for HMV NZ, Leslie won the respect and confidence of his colleagues and staff. Leslie and his new wife Chris made friends easily and we benefited from his genuine interest in and dedication to his work. It was an exciting and refreshing time for the New Zealand industry.
In January 1973, I flew to Sydney to meet the Rolling Stones prior to their Auckland concert, to take part in their press conference at the Old Spaghetti Factory in the Rocks (at the time HMV NZ released their albums). Their UK publicist Leslie Perrin took me under his wing and showed me a few tricks of the trade. My Stones story made the front page of GoSet magazine. That year there were lots more international artists touring New Zealand, supported by local performers. They were high times for the New Zealand music scene.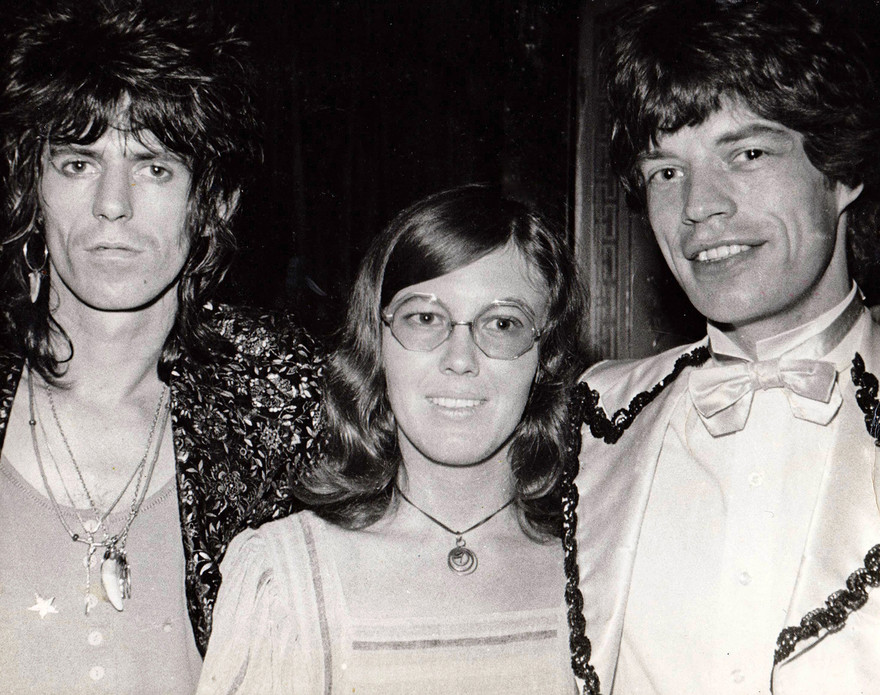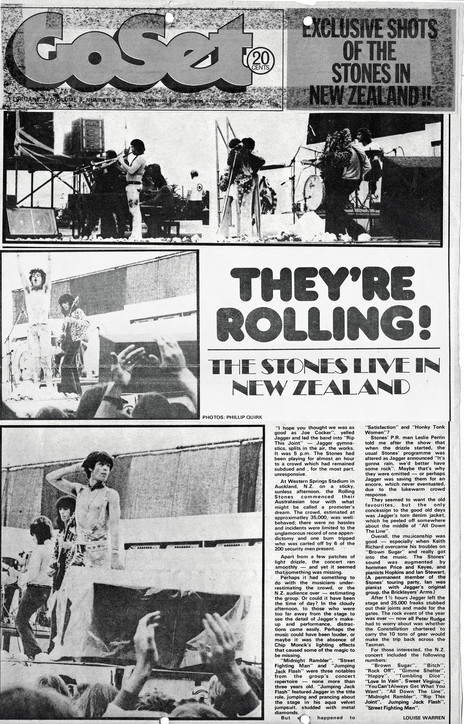 I had more brushes with fame in the next six years as I toured with over 100 acts. I recall being frequently appalled by the way strangers would interrupt conversations and meals as if they had a right to the artist. Famous artists could be mobbed at any time for photographs and autographs. I often thought how tedious it would be to be famous.
In early 1973 Alan Galbraith returned to HMV from Europe brimming with ideas about promoting New Zealand music to the world. He produced Quincy Conserve's Tasteful album and co-produced with Edd Morris and Mike Le Petit on Corben Simpson's Get Up with the Sun. The album featured Bruno on drums and Mike Le Petit on piano. Corben sang and played bass on the outstanding single 'Running to the Sea' which he wrote in conjunction with Patrick McKenna. I was fortunate to be in the studio for this session too.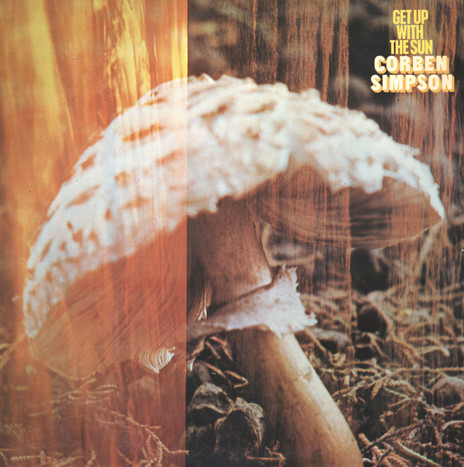 Alan's plan was to build a stable of New Zealand artists who could work together in the studio, write songs and perform live. He recruited Rick White and together they assembled selected musicians and signed Rockinghorse as a house band. Other "family" members included Mark Williams, The Yandall Sisters, Anna Leah, Craig Scott and Alan Galbraith himself. As well as Alan and Rick, contract producers were Dave Fraser, Dave Luther, Terry Crayford and Julian Lee. At the time there was a reluctance by radio stations to play local records. The requirement was that radio stations play 5% local content but in reality, they were playing closer to 2%. The EMI local product division aimed at lifting the mix to 10% local content, thereby giving working musicians a better deal. It was a hard slog.
Years later, Arthur Baysting and the Green Ribbon Trust won a ruling for a 20% quota (it's now 23%) for New Zealand music on commercial radio and initiated the establishment of the visionary government-funded NZ Music Commission which actively supports the New Zealand music business.
In May 1973, in keeping with global branding, HMV changed its name to EMI (NZ) Ltd.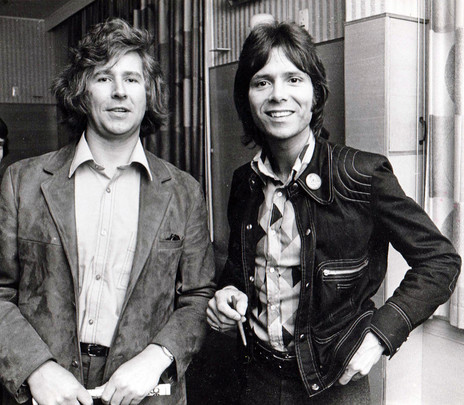 In July 1974, after 18 months, Leslie and Chris Hill returned to London where Leslie was promoted to managing director of EMI UK and Europe. He controversially signed the Sex Pistols to a two-year contract in October 1976. After only three months and one single, EMI and the Pistols parted company. Years later, when an interviewer asked Leslie if he would have done anything differently in his time at EMI, Leslie quipped, "I managed to avoid getting caught up in the world of sex, drugs and rock-and-roll. Actually, looking back, maybe that's my biggest regret!"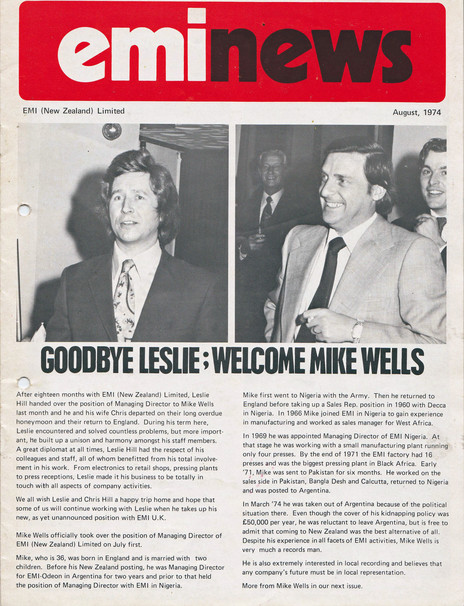 Enter English-born Mike Wells to EMI NZ. Mike was 36 when he arrived with his wife Sandra and young daughters, Emma and Sarah. He had been posted to Argentina for two years as managing director for EMI-Odeon but had to leave because of the increasingly violent political situation. Mike was an action man. He had served in the British Army, worked as a journalist and lived for almost a decade in Africa where he was managing director of EMI Nigeria. His international experience of many years with EMI in manufacturing as well as recording and sales, more than qualified him for the job. Mike set up the new head office, warehouse and factory in Lower Hutt. He was more interested in getting things done than in making friends although humour and generosity were his saving graces. He treated me fairly and respectfully as a woman in a predominantly male workplace. In 1975 I was promoted to public relations manager and became the first woman in a managerial role in the company. I was supported by a number of female colleagues too, in particular Lynette Gibney, Linda Barbrook and Barbara Melchior.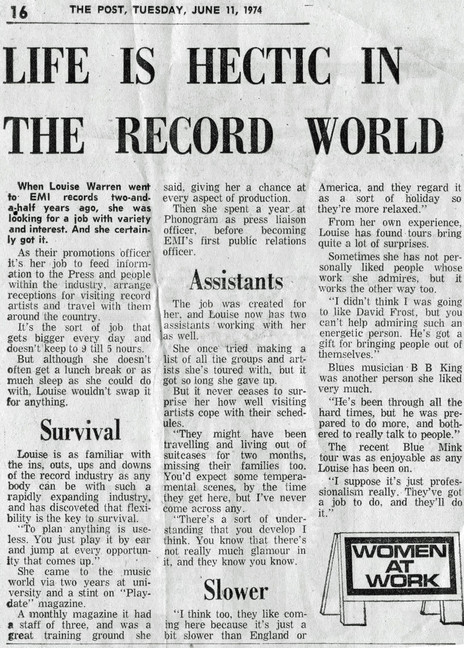 After a great deal of planning, hard work and anticipation, EMI NZ moved to its new, purpose-designed building in Lower Hutt in February 1975. The new offices were luxurious. Several of us enjoyed state-of-the-art sound systems in our individual offices. There was a dedicated conference room where the staff from the EMI branches and retail outlets came together for meetings and to watch the newfangled Beta video clips of our favourite artists. We even had a proper staff canteen, which we shared with the warehouse and factory staff.

In the background, a steadying influence throughout this time of change was David Snell, our technical director. David would go on to become managing director of EMI NZ in the early eighties. When he moved to Australia to head the EMI operation there, he was replaced by Peter Buckleigh who later became MD of EMI Japan (and eventually EMI NZ). Rihai Poipoi, who joined record sales when he was 19 and had come to know the business inside out, was eventually promoted to warehouse manager in the 1980s. In April 1975, the EMI Record warehouse moved from Wakefield Street to a custom-built distribution centre in Lower Hutt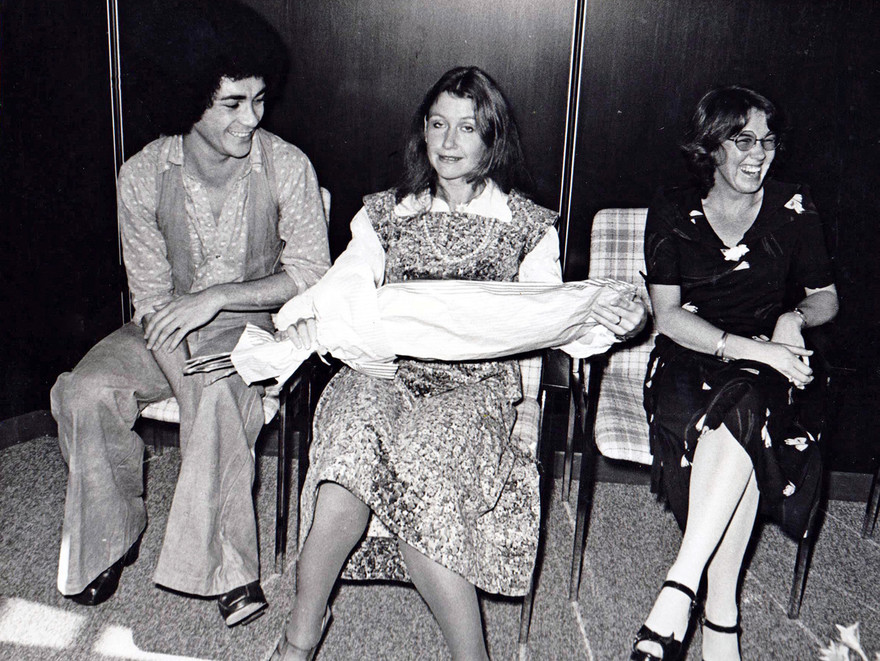 That same year, John Clarke's character Fred Dagg appeared for the first time on TV in an episode of Country Calendar. Thanks to many more television appearances, Fred Dagg became hugely popular in the mid-seventies, encouraging New Zealanders to recognise our myths and stereotypes and laugh at ourselves. It was common to hear fans repeating his catch phrases such as "That'll be the door, Trev". John Clarke was an occasional visitor to the house where I lived with my then-partner Sam Neill. Sam was working as an editor and director at the National Film Unit and had been friends with John for several years. After dinner, John would lean against the mantelpiece, glass in hand, and deliver a spontaneous monologue which soon had us all laughing helplessly.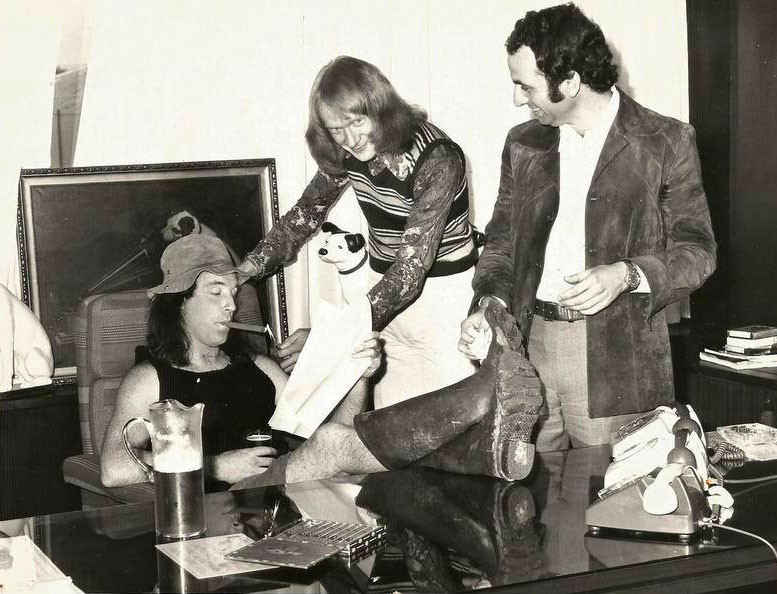 Fred Dagg's first single 'We Don't Know How Lucky We Are' was produced by Rick White and reached No.17 in the charts. His debut album, Fred Dagg's Greatest Hits, was produced by Rick and engineered by Nigel De Lacey. It sold over 100,000 copies and remains one of New Zealand's all-time biggest-selling records. The follow-up, Fred Dagg Live, produced by Alan Galbraith and released in 1976, was also a huge seller.
Later in 1975, Sam and I visited EMI in London and The Netherlands and, on another trip, I travelled to Los Angeles with Bruce Ward. We were feted at Capitol Records Tower and at Motown in Los Angeles. Bruce was internationally known as the Compilation King. He had made Capitol Records and Motown a fortune and continued to do so for EMI through his clever selection and repackaging of past hit songs. According to Bruce, he was responsible for compiling over 500 albums and CDs in 40 years including 25 five-CD sets of different genres.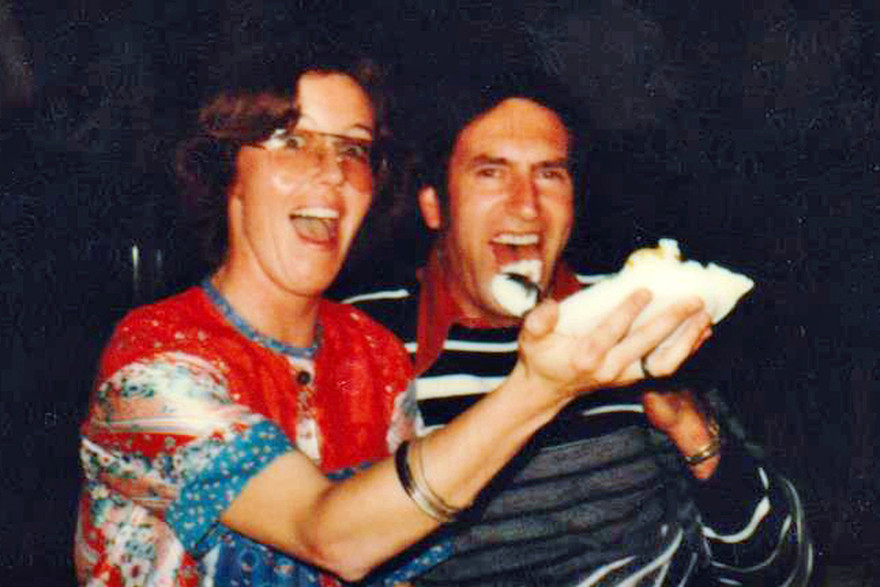 EMI's new recording studios in New Zealand opened in 1976. There was some disquiet and disagreement about the Lower Hutt location. The new studios would be out of the city and inconveniently placed for general clients. However, the directive came from England and the decision was final. Despite the fantastic creative and technical team, the 16-track Neve console and other top-notch facilities, essential business fell off dramatically after the move.
In August 1976, the old Wakefield Street building was demolished.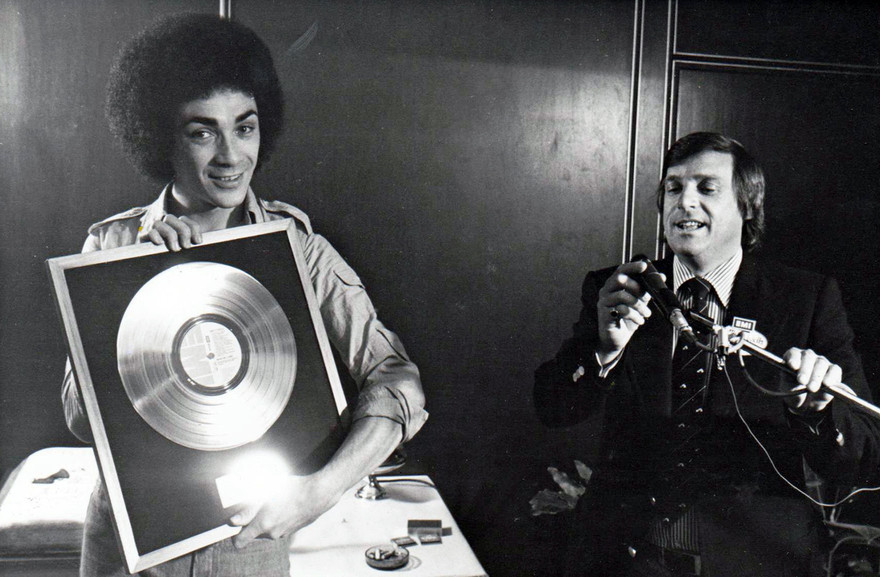 Mike Wells believed in supporting local talent. He introduced us to the music of Fela Kuti, whom he knew personally and worked with on recordings in Nigeria. Mike also wanted the new studio to be used. I loved working with the family of local artists. Young Mark Williams was magnificent as he rapidly grew in confidence and style. He recorded several top hit singles and three albums in quick succession. His album Taking It All In Stride featuring soul/funk masters Redeye was the first release from the new studios. Other artists recording at the time were Rockinghorse, The Yandall Sisters, Redeye on their own album, Alastair Riddell and Space Waltz, Annie Whittle, Craig Scott, Anna Leah and BLERTA. The second album recorded at the new studios was the soundtrack for Roger Donaldson's feature film Sleeping Dogs (1977).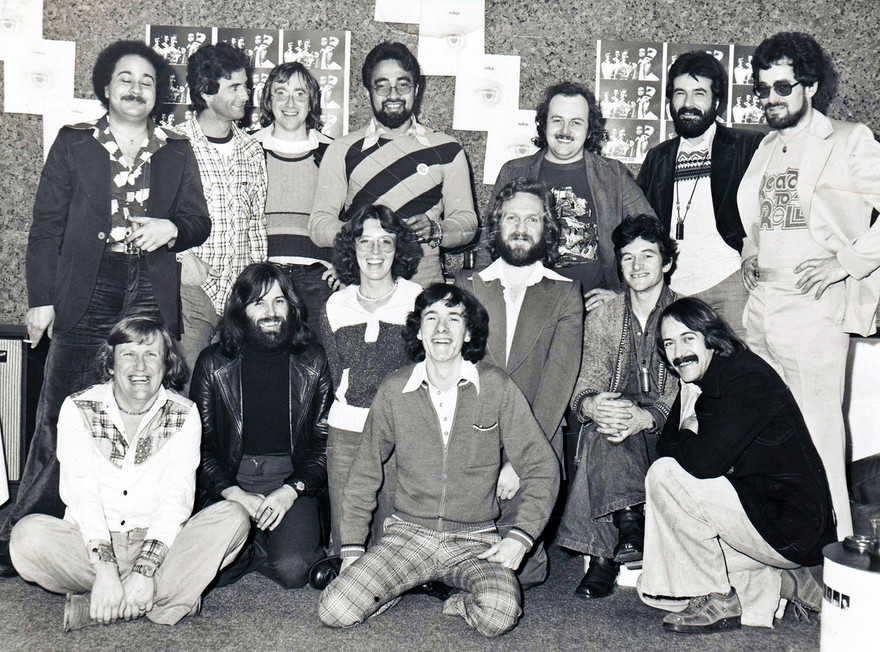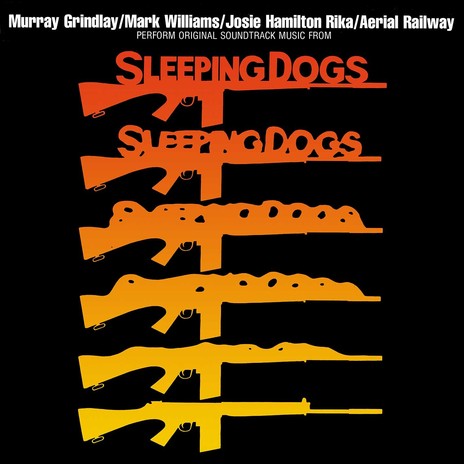 Armed with my press kits and sample records, I made several trips to Sydney to promote New Zealand talent to the competitive Australian market. It was hard work and there were some successes. However, the Aussies were resistant to competition from across the ditch and fiercely protective of their turf. They certainly moved to a different beat.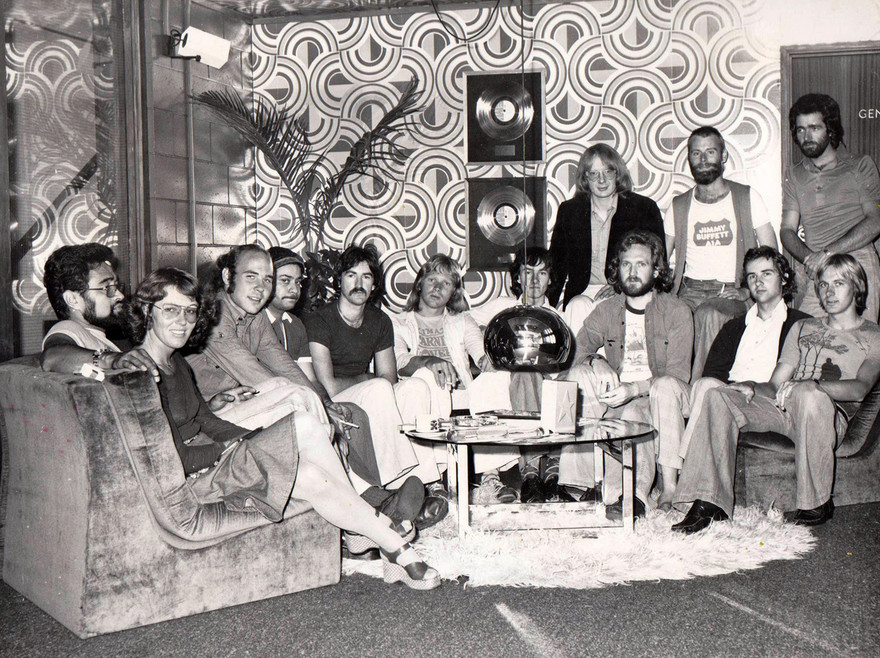 In 1977 EMI NZ celebrated its 50th anniversary. I co-edited a small publication with the company historian Bruce Anderson, whose dedicated and detailed research made the document possible.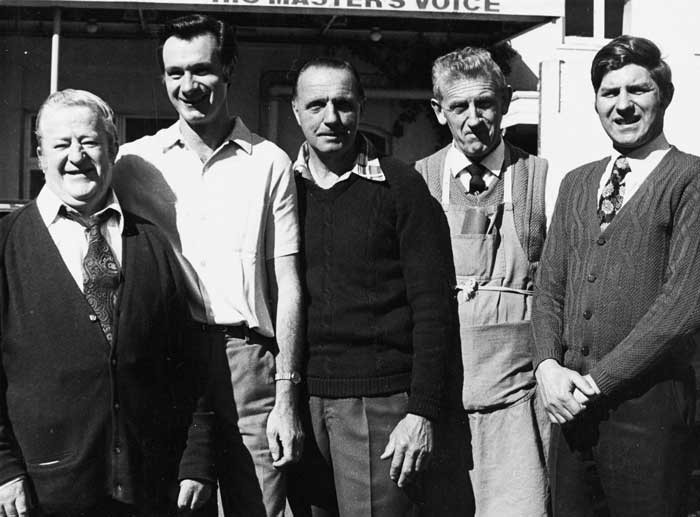 EMI also released a promotional LP titled 50 Years in New Zealand, narrated by Dougal Stevenson and not compiled by Bruce Ward.
In Wellington that year, the live entertainment scene was jumping. In January, Midge Marsden and the Country Flyers teamed up with the Red Mole Troupe for a Sunday night residency at Carmen's Balcony and Strip Club. In March, Red Mole's Cabaret Capital Strut, featuring Arthur Baysting as Neville Purvis, had its residency extended to several nights a week. Red Mole were so popular that their Carmen's season eventually lasted for seven months. The show still stands out as one of the highlights of my time in Wellington. Also that year Red Mole toured New Zealand with Split Enz, playing the Town Hall in Wellington. A few months later, at the Opera House, I heard 18-year-old Neil Finn sing on stage with Split Enz for the first time. I can still remember the shivers running up and down my spine.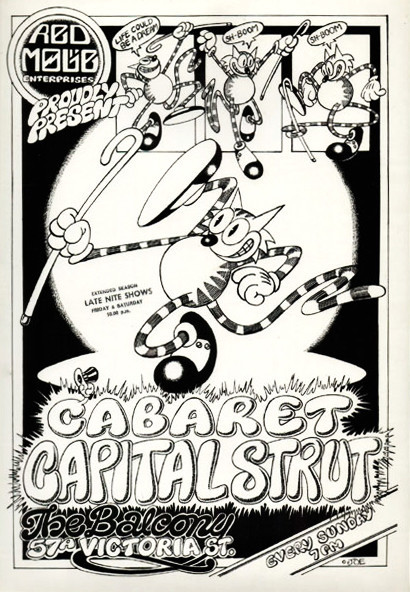 I feel great respect and pride for my country when I look back at all the New Zealand talent that has gained international recognition over the past few decades. I know how incredibly difficult it is to break into a new market! In retrospect, I can see in the brilliance of Split Enz, The Topp Twins and Flight of the Conchords, the early influences of John Clarke, Bruno Lawrence (and BLERTA) and Arthur Baysting (and Red Mole). These trailblazers of the 70s showed the way for those to come in flouting accepted boundaries and celebrating the quirky humorous expression that could only come from Godzone.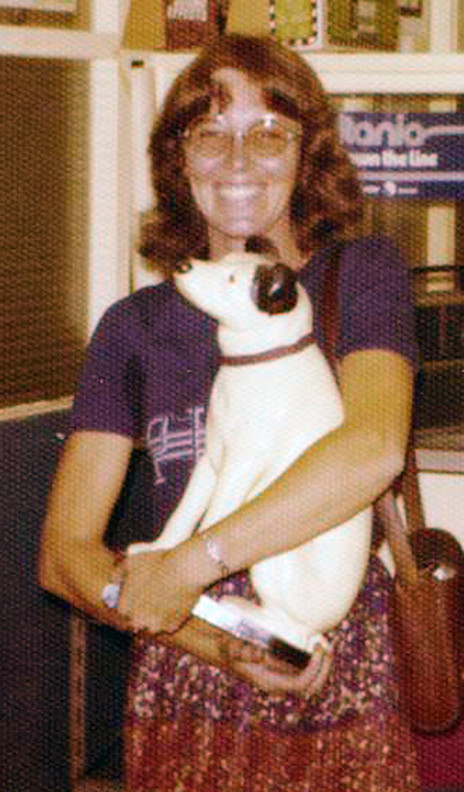 At the end of 1977 Peter Dawkins, as head of A&R at CBS Australia, offered Alan Galbraith a job. Alan and his wife Lyn, who were now our neighbours and friends, moved to Sydney to live. Soon after Mark Williams made the move and signed to CBS. Ready for a change, I left EMI to work freelance, initially with the NZBC and with Tim Murdoch at WEA Records.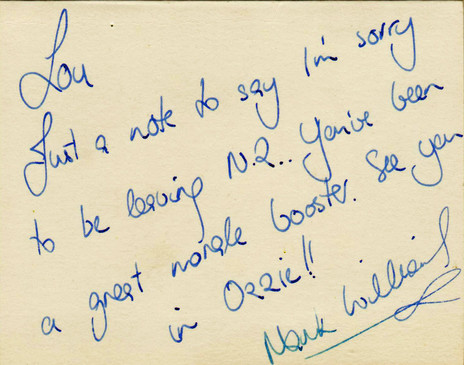 --
Marama Warren is a book artist who lives on the south coast of New South Wales. She exhibits her handmade and limited edition books in galleries and libraries internationally and her work is in collections around the world. The Alexander Turnbull Library in Wellington has over 70 of her artist's books in their Pacific and Rare Books collections.