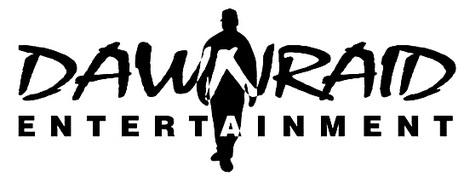 In the first decade of the 2000s, music label Dawn Raid Entertainment went from an astounding run of Top 10 hits through to near bankruptcy before releasing one of the most internationally successful local tracks of all time. The label not only survived, but in 2021 a documentary feature was released about their startling story.
Danny Tanielu Leaosavai'I started his music career in five-piece rap group Lost Tribe, taking the name Brotha D. They were amongst a handful of acts collected together by South Auckland musical kingpin Phil Fuemana for his Urban Pacifika project.
Lost Tribe did their initial practices in Fuemana's garage. There weren't enough microphones for everyone, so they held their empty hands up to their mouths and practised with imaginary mics. They quickly went from these DIY sessions to being a Top 40 act. Single 'Summer In The Winter' reached No.16 in 1996 and they appeared on ensemble-release 'One' which hit No.23. However, the project floundered after Fuemana's contacts at BMG – Kirk Harding and Phil Bell (DJ Sir-Vere) – left the label.
Fortunately, Brotha D wasn't ready to give up on the music industry. He met Andy Murnane while doing a business course at Manukau Polytech. Murnane looked like he'd just walked off the streets of New York – always in a baseball cap, gold chain, and T-shirt – and the pair bonded over their love of hip hop. It wasn't long before they decided to work together.
Straight Down To Business
They immediately began looking for business opportunities. It struck them that Hunter's Bar in Ōtara was quiet on weeknights and so they arranged to run Thursday nights there. These nights were so popular they even drew in overseas acts such as K-Ci and Jojo.
Next, they began selling T-shirts they'd designed at Ōtara Markets, gaining money for their eventual goal of starting a record label. In 1998, they got a small grant from Manukau City Council to record a compilation. In order to discover the freshest young acts, they put an ad in the Manukau Courier and picked the best of the respondents.
Two years in the making, Southside Story (2000) launched their fledgling label, Dawn Raid, and introduced foundational acts such as Adeaze and K.A.O.S. (as well as Hamilton's 4 Corners).
The name "Dawn Raid" came from the awful New Zealand Police tactic in the 1970s of bursting into the homes of Polynesian people at first light in the hope of catching overstayers from the islands whose visas had expired.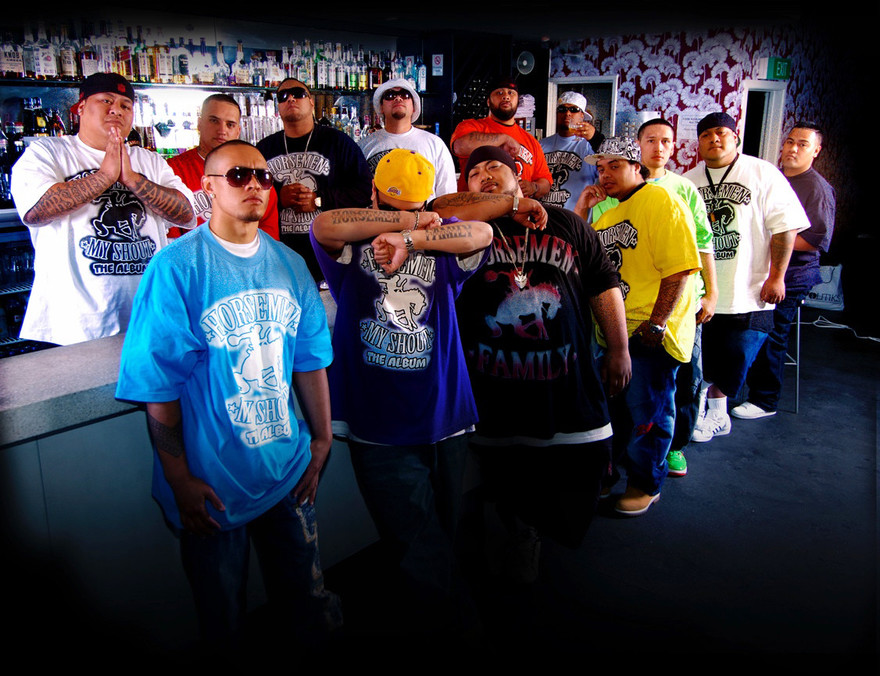 Dawn Raid showed its international aspirations from the early days of the label, with their follow-up compilation Southside Story II International (2001) featuring a number of overseas rappers (most notably on-the-rise Canadian rapper Kardinal Offishall) alongside era-defining local acts such as Deceptikonz and Scribe.
Dawn Raid were still drawing a decent income from selling T-shirts with their logo and on weekends Danny could often be found at their stall inside the hall at Ōtara Markets. This was only the front end of an operation that expanded to include graphic design work, a promo/print business, their own music studio and a barbershop. Some of these would fall by the wayside as their label took off.
One important early step was arranging a deal with Universal so they had distribution into stores and the ability to arrange publishing deals. Deceptikonz were the first act that seemed to have potential to reach a wider audience. Their debut album, Elimination (2003), was a student radio favourite, hit No.4 on the charts, and the music videos gained a lot of television airtime, further spreading word about the label.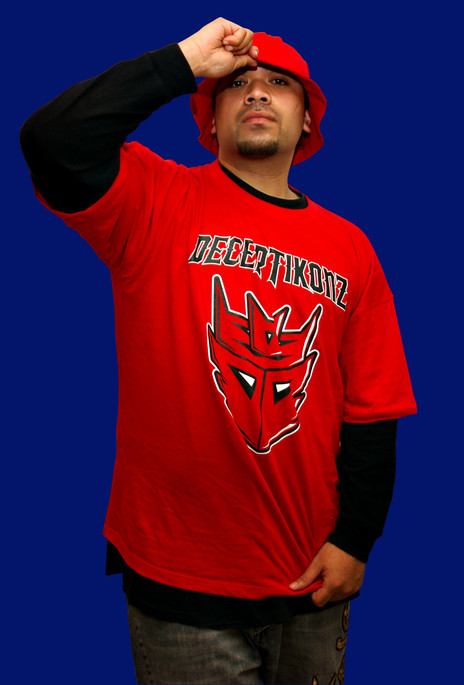 Dawn Raid's approach from the start was to build support through their community and then take opportunities to give back to it. A prime example is the Dawn Raid Community Streets Trust which they set up to give young people from their neighbourhood a chance to record their own music. It led to two Str8 From The Streets compilations (2002, 2003), which provided a platform for talented newcomers such as street rapper 2Face/Facekilla (whose track 'Ōtara State Of Mind' would become an underground favourite).
The community-focused approach also applied to their promotional efforts. When they decided to release a solo album by Deceptikonz member Mareko, they preceded it with a mixtape CD, Mareko Is The Future, that they gave out at shows and events.
For the album itself, again they showed their international aspirations, flying Mareko to New York to record. This was arranged with the help of Kirk Harding, who'd gone from signing Urban Pacifika while he was at BMG NZ through to working with top US acts. Harding's connections led to featured appearances on the album by Inspectah Deck from Wu Tang Clan (who also did a shoutout to start the mixtape) and Sadat X from Brand Nubians.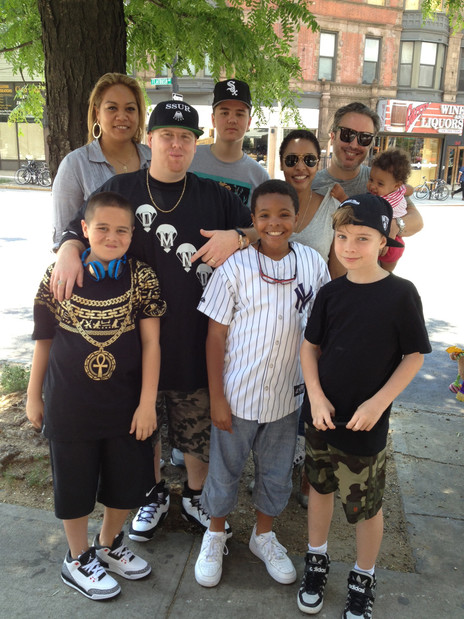 Mareko's single 'Here To Stay' went to No.4, as did his album White Sunday (2003) and was followed by a track that featured the rest of his Deceptikonz crew – 'Stop Drop and Roll' – which hit No.9.
However, Dawn Raid wasn't just a hip-hop label – they continued to work with soulful duo Adeaze, who reached No.4 early the next year with 'A Life With You.'
Dawn Raid was now among the key players who were about to kick off a golden era of local hip hop, alongside Dirty Records who released Scribe and P-Money, and DJ Sir-Vere, one of the main people behind the yearly hip hop summit and the Major Flavours compilations and tours.
Dawn Raid had shown their acts had real chart potential and the rest of 2004 would push their success even further. First, there was the Boost Mobile Hookup Tour, which took in 18 dates across the country with only one day off. Every show was packed. It was essentially a Dawn Raid showcase headlined by their top acts such as Mareko/Deceptikonz and Adeaze, though they also brought on board Scribe and DJ Sir-Vere to ensure they had the best possible lineup.
The tour was sponsored by Telecom whose support meant that there were even television ads (by director Chris Graham) featuring Dawn Raid artists Mareko, Savage, and Nemesis ­– one of the few female rappers on the tour. The song composed for the slot, 'Hook Up', became a hit in itself, reaching No.9.
Adeaze was one act that seemed to benefit from the tour with their album, Always & For Real (2004) reaching the top of the charts. Their subsequent single, a cover of 'How Deep Is Your Love?', hit No.6.
At one point Brotha D was in Wellington during a tour and went to get his hair braided. The woman doing the braiding had her granddaughter sing for him. It was future star Aaradhna. Brotha D was so impressed that he flew her to Auckland to record on Adeaze's next single 'Getting Stronger', which hit No.1.
It was therefore no surprise that when a second Hookup tour took place the following year, Aaradhna came along as a featured guest with Adeaze. This time the Deceptikonz member with his name listed separately on the poster was Savage, who had followed his bandmate Mareko in releasing his own solo album, Moonshine (2005).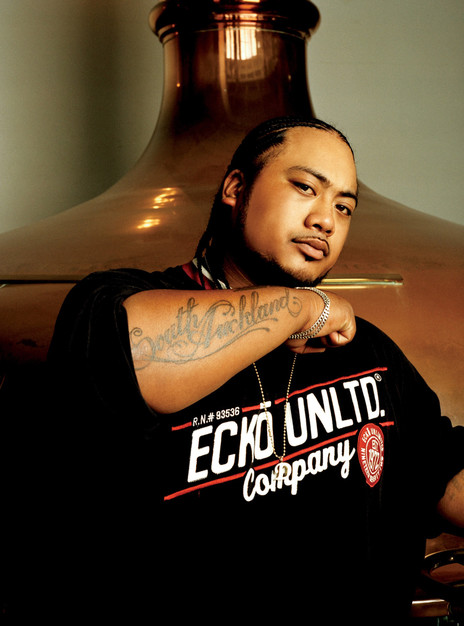 The first two singles, 'Swing!' and 'Moonshine feat. Akon', both reached No.1, while the album itself went to No.2. Once again, Aaradhna showed that she had her own hitmaking potential by joining Savage on a third hit off the album, 'They Don't Know', which went to No.3. All three singles also made the Australian Top 40 and 'Moonshine' made it all the way to No.9.
The other two members of Deceptikonz, Alphrisk and Devolo, also released solo albums with Alphrisk getting Adeaze on board for the single 'Sunshine' (which reached No.8) and Devolo having his own single 'Too Shy' reach No.6. As a group, Deceptikonz released two further albums.
Dawn Raid arranged a soundtrack album for the popular local movie Sione's Wedding (2006, directed by Chris Graham). This included tracks by Adeaze, Mareko, Savage, Deceptikonz and Aaradhna. Mareko appeared on the theme tune 'I Do Believe (Tha Remix)' which hit No.9 and the label synched songs for the soundtrack for the sequel, Sione's 2 – Unfinished Business (2012).
Aaradhna reached No.3 in 2006 with her song 'Down Time', which reiterated Dawn Raid's amazing ability to generate hits. The label achieved the remarkable feat of having 10 singles consecutively reach the Top 10. They also served underground lovers of hip hop with an album by R.E.S. (Red Eye Society). It looked like their hit-making ability was unstoppable, but Dawn Raid was about to face its biggest challenge.
The Rise and Fall and Rise
The music industry had changed markedly over the preceding few years, with the rise of illegal digital downloads cutting deeply into profits. At the same time, Dawn Raid had invested heavily into breaking the Australian market which was also seeing a massive downturn.
Dawn Raid's debt rose past the one-million-dollar mark, which included a $410k bill from the IRD. Brotha D and Andy mortgaged their houses to keep afloat, but it soon became clear they were at an insurmountable impasse.
In April 2007, the decision was made to liquidate Dawn Raid and its subsidiaries – seven businesses in all. The liquidation filings mentioned the "loss of a major contract in 2006 [which] led to cashflow difficulties" and there was a suggestion that Brotha D and Andy had been let down by people they were doing business with, though the bankruptcy process meant the details were kept private. It was a heartbreaking moment for the pair, who felt like they'd let down their community and were restrained by the legal process from making a full explanation.
They were offered a lifeline by investors Michael Stiassny and John Barnett, who were willing to invest capital to get them up and running once more. Against the odds, Dawn Raid relaunched in August, though with a new approach to how they operated. Costs would be kept at a minimum and rather than pushing the Dawn Raid brand at every opportunity, they would work hard in the background while still pushing the artists forward.
Given this brush with doom, it is interesting that the seeds of some of Dawn Raid's biggest successes were planted the same year. In particular there was a run of high-profile synch slots in smash US movies. 'Capital S.A.' by Alphrisk (featuring Savage) and 'My Lady' by Mareko were used in the 2007 comedy Superbad, while an even bigger breakthrough came when 'Swing' by Savage was used in Judd Apatow's Knocked Up (also 2007).
When the movie was released on DVD, 'Swing' appeared over the main menu which gave it further prominence. Growing interest in the song led to a remix with US rapper Soulja Boy, which reached No.45 on Billboard's Hot 100. However, taking the chart figure in isolation ignores the massive, slow-burning success of the song. It stayed on the charts for 20 weeks and went platinum, selling over two million units online. It was featured on platinum-selling compilation Now That's What I Call Music 29, was synched for the soundtrack of dance movie Step Up 3, and subsequently amassed 14 million streams on Spotify.
Dawn Raid now had an opening into the US market and back home Savage managed to get his next album Savage Island (2009) into the Top 10, boosted by the No.6 hit 'Wild Out (Chooohooo)'.
Dawn Raid had always encouraged collaboration between its acts and eventually took this to its natural conclusion with the Brotha D and the Dawn Raid Family album, which drew together acts from across their stable and gave Danny a chance to get back in the studio.
They also allowed the Deceptikonz to start their own label, Horsemen Records, which led to the surprise hit 'Feels Like Magic' by The Horsemen Family (No.8). The track featured reggae group Sweet & Irie (project of singer/musician Edward Ru), who subsequently signed with Dawn Raid and released two albums, Localize It (2009) and Irie Inspiration (2012).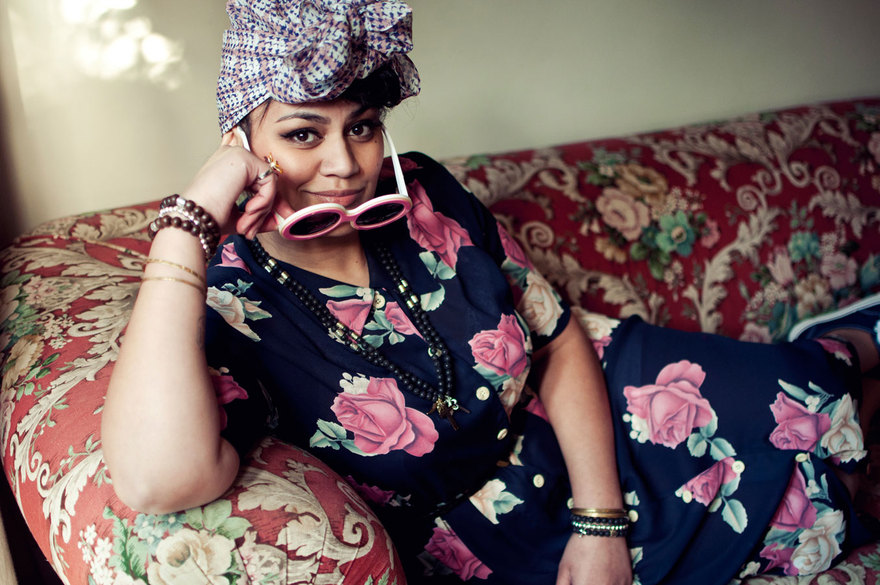 During Dawn Raid's brief period of insolvency, Aaradhna sought other representation in the US. When that didn't work out, the label welcomed her back with open arms and she released an album of classic soul tunes, Sweet Soul Music (2008), which went to No.17.
Aaradhna rejoined Dawn Raid at a perfect time. They had expanded their reach markedly in 2010 by combining with Dirty Records and, briefly, Isaac Productions, to create the Frequency Media Group (FMG).
This meant that along with their existing roster, Dawn Raid had a hand in releases by Dirty artists including P-Money and David Dallas, as well as new-to-the-fold acts Home Brew and Tiki Taane – both of whom released No.1 albums with FMG. Equally successful were two chart topping compilations that Dawn Raid put together, Pasifika: The Collection (Volume One in 2010 and Volume Two in 2011).
The FMR grouping made collaborations among the artists easier to arrange. For example, Aaradhna had P-Money produce her third album, Treble and Reverb (2013). This included the single 'Wake Up' which reached No.13, becoming the seventh Top 20 hit she'd appeared on. The quality of the album saw it picked up by Universal's Republic label in the US and it hit No.15 on the R&B/Soul iTunes chart.
Ever since the stateside breakthrough of 'Swing', Dawn Raid had discovered a new support base of Polynesian citizens and residents in the US. They gradually set up a touring circuit to connect with these fans, taking acts like Aaradhna over for extensive tours and networking with key figures.
This growing international audience helped new Dawn Raid acts such as Swiss and Aaradhna achieve big streaming numbers. Aaradhna's track 'Forever Love' surpassed six million streams. Her album Brown Girl topped the NZ charts in 2016.
The name Dawn Raid wasn't necessarily connected with these successes in the public eye, since Andy and Brotha D had made good on their decision to work hard in the background rather than pushing the label to the fore. However, they were still deeply involved in the NZ music scene. On any given day you might find Andy arranging interviews for young rapper Poetik, or Danny overseeing the creation of a new studio for SWIDT and their internationally successful beat producer, Smokey Got Beats.
Finally, the time seemed right to step forward and present their amazing story to the world. Oscar Kightley, who had a connection with the label since they arranged the music for his two Sione's movies, directed the documentary film Dawn Raid, released January 2021. Keeping with their approach from the start, they took the film to the community first with a tour of preview screenings up and down the country, the majority of which sold out.
On the movie poster, Brotha D and Andy are shown looking just as defiant as ever, still as devoted to their work as they were when they started over 20 years earlier. With the support of their community, they created a southside success story that echoed across the world.
--
Read: Dawn Raid Entertainment in pictures
The Spinoff: "Dunedin is the reason I will never touch tequila again" – an oral history of the Boost Mobile Hookup Tour, by Gareth Shute