In July 1966 Columbus arrived in San Jose, in the San Francisco Bay area, to a flurry of articles in the local press. Most of these played on the obvious "America discovers Columbus" angle. Before arriving Columbus had secured a local management deal. Warning bells went off immediately as it soon became apparent that the manager intended to book Columbus on the supper club circuit, and had arranged an audition with Julie Andrews's producer.
Columbus quickly managed to get his contract signed over to Topstar, a switched-on management agency run by Al Zehner. Together, Columbus and Zehner established Colstar Records for future releases, and Coltop Publishing. Columbus was soon rehearsing with local band The Art Collection, a young group obsessed with the British sound. Because the members were too young to play the clubs and bars at night Columbus used them for recording and daytime gigs, and assembled a backing band of older musicians. (This included a season at a local club called Losers North, where they took over from Jackie DeShannon.) One early highlight during this period was a solo gig at the San Jose Civic Auditorium in November 1966 with Love, The Turtles, The Chocolate Watchband, The Leaves and Giant Sunflower.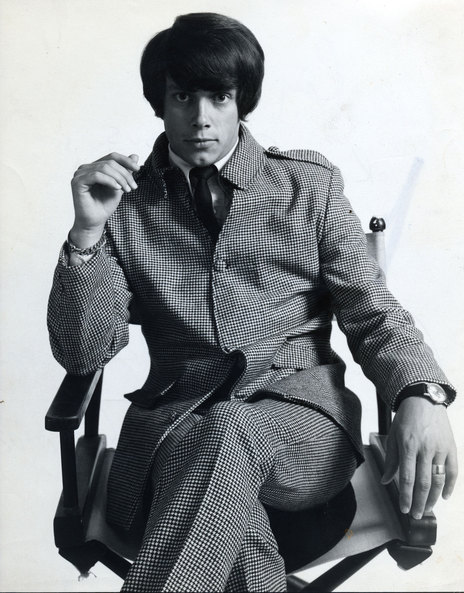 Before he had recorded anything, Columbus received a visit from a trio of wannabe mafia types who told him that they controlled all of the jukeboxes in America, and by supplying them with a record and making appearances for them, they could guarantee chart success nationally. Columbus was insistent on a contract, only to be told "We don't do contracts".
"So how do you make your money?" asked Columbus. The reply was, "We take out a million-dollar life insurance policy in your name."
After four visits – with a waiting car outside and a bodyguard by the front door – Columbus eventually diffused the situation by asking lots of questions and eventually they lost interest.
In early 1967, Columbus and The Art Collection entered San Jose's Westmont Studios and cut what is now considered a Bay Area psych-punk classic, 'Kick Me'. The record attracted good sales figures and healthy air play in the San Francisco area. Recorded at the same time was the strident pop-psych track 'Snap Crackle Pop', which Columbus pitched to Kellogg's. The cornflake conglomerate turned it down as they had already signed The Monkees to perform their jingles.
Columbus released several of his New Zealand recorded tracks as singles during 1967, however by mid-1967 – during the "Summer of Love" – they sounded completely dated. Meanwhile, in New Zealand, 'Kick Me' was deemed to be unsuitable for a local release by his New Zealand label, Impact. Instead, Impact released 'There's No Room in the "In" Crowd', an original Columbus pop-stomp from his debut solo album as a single, with 'Edelweiss' on the B-side. Copies of 'Kick Me' later turned up in a second-hand store a few doors down from the Impact office.
In October, 1967 Topstar organised the San Francisco International Pop Festival at the Santa Clara Showgrounds. Ray performed at the festival with The Art Collection and also produced an album based around the festival. The album San Francisco International Pop Festival, released on Colstar in 1968, featured a lavish, psychedelic gatefold sleeve – with silver embossing, and a die-cut hole – and a poster. Columbus produced the album, which featured himself and now forgotten acts recording their songs in a studio after the event. His contribution was 'Polka Dot Resistance'.
The Art Collection became increasingly frustrated with Topstar management, and in late 1967 they managed to opt out of their contract. A short time later they became Sonny and Cher's backing band.
With no permanent backing band, live work started to dry up for Columbus. He was about to accept one of two offers in front of him to host local television shows when an SOS call came from New Zealand. His old friend Phil Warren was on the phone, asking if Columbus would be interested in a six-month contract to appear on the hit NZBC-TV series C'mon 68.
--
Read profile on Ray Columbus here
Read profile on Ray Columbus and The Invaders here
Read Ray Columbus and The Rolling Stones here