You can't talk about hip hop in Dunedin without discussing Shannon Dirks, aka DJ Shan, one of the founders of Radio One 91FM's The Real Bro Hip-Hop Show, the storied Thursday hip hop nights at Bath Street nightclub, and one third of the S.A.S. DJ crew with Sir-Vere and Ali.
As well as being a DJ and broadcaster, Dirks was the first significant hip hop producer to emerge from Dunedin, as illustrated through his production credits with New Zealand hip hop icons Scribe, David Dallas, and Mareko. Ask anyone in the Aotearoa hip hop scene and they'll tell you, he's the real deal.
The first time Dirks went to a live hip hop concert was as a teenager in 1994, when the Proud tour stopped off at the Regent Theatre in the Octagon. "What drew me to it was the fact it was live rap music, and I'd never seen that before in Dunedin," he explains. "I remember seeing OMC (Otara Millionaires Club) perform, but they were different to what OMC came out with later with 'How Bizarre'. It was way more gangster, which I gravitated towards. It was dark, they were rapping on stage, and it was menacing, which I really liked."
He had been listening to hip hop for a few years when he attended that concert, but seeing live rappers took his love for the music to new levels. "Before then, I'd only really seen little snippets of hip hop on television or at the movies," he remembers. The experience was invigorating. "It kind of lit a spark in me and made me want to search out more and more."
Dirks used to religiously listen to a weekly Friday evening hip hop show on local student radio station Radio One 91FM, The Rhythm Method, hosted by Gavin Ross aka Daddy G and Mike O'Brien aka Mike T. "It was a weird kind of time when you got hip hop mixed with dance music, but it wasn't really dance music in the way we think of it now," Dirk reflects. "On the show, you'd have classic hip hop and new jack swing tracks played next to Eurodance acts like Technotronic and that UK club music sound from the early 90s."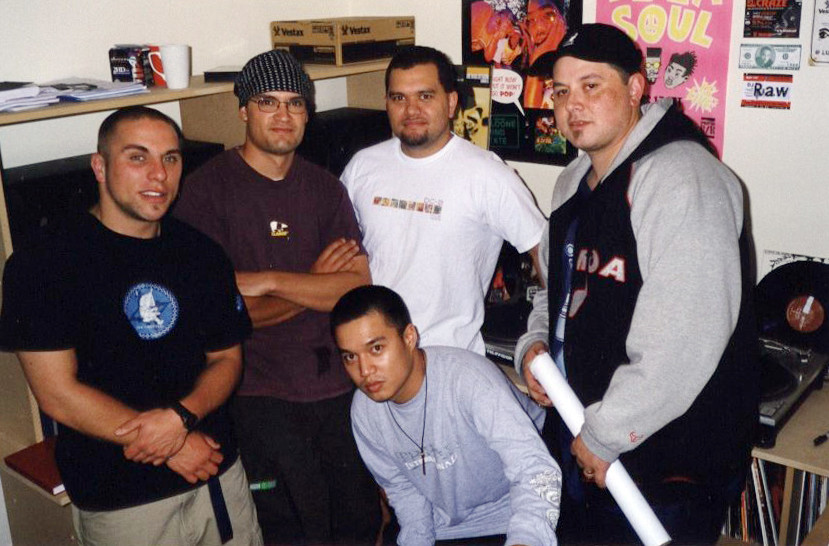 As well as hosting The Rhythm Method, Ross and O'Brien organised warehouse parties, DJed in local bars and nightclubs, and flatted together in the central city. Radio One didn't have DJ gear yet, so they would record mega-mixes at home straight to cassette with their Technics 1200 turntables and a DJ mixer, before bringing them up to the station. "We used to have a ball," Ross says. "We'd end up with 10 or 15 of us dancing around the studio."
Before they launched The Rhythm Method in 1991, Ross spent time overseas as a teenager, living in Melbourne and Brisbane with his parents. Between listening to early hip hop radio shows on Melbourne's Triple R 102.7FM and shopping at Central Station Records, he fell in love with 1980s and early-90s hip hop and rave music. "It was all pretty naive at that stage," he says.
Ross would fly from Dunedin to Australia every three months to go record shopping. "I know the owners of Central Station Records personally," he says. "So when I went over, I'd go to their warehouse and get the records I needed before they went out to the stores. Living in New Zealand, there weren't too many people bringing that sort of stuff in." As a result, he always had upfront selections to play.
On Friday and Saturday nights, Dunedin's young hip hop fans would gather at Ross and O'Brien's flat. "We'd open up the windows and stick the speakers out of them," Ross says. "The music really sang to all the Pacific Islanders and Māori who loved new jack swing music. This was when those movies like Boyz In The Hood were coming out. I remember we went to the first screening and 300 people we knew were there to see it." Set against the indie rock of the day, new jack swing was a breath of fresh air.
When he reflects on the era, Dirks doesn't remember anyone rapping, and turntablism was barely on their radar. "At the time, it was more about the new jack [swing] dancing. This was the MC Hammer era when Kid'N'Play and that were coming out. It wasn't people on microphones. It was kids wanting to dance battle."
Dirks met Ross and O'Brien through his friend Tane, who was a year ahead of him at high school. "Shan is actually my cousin, believe it or not," laughs Ross. "When we first met, we didn't know that for a couple of years."
Once he was hanging out with Ross and O'Brien, Tane purchased an early Q-Tek DJ mixer and started making music with an Atari ST personal computer and a sampler. Tane, Ross and O'Brien actually recorded what Dirks considers to be the first-ever Dunedin hip hop song, a super obscure track called 'S.O.S (Somebody Save Our Souls)'.
"Seeing people I knew making music opened my mind to the possibility that I could as well," he says.
From there, he started making music on the family computer, a Commodore Amiga 500 that came with some early music software that replicated the functionality of a four-track recorder.
Before and after school, Dirks and Tane worked together packing pies. They'd listen to music and talk about making music. "We worked out how to loop samples, how to cut up songs, layering, and how to trick samplers into giving you more sampling time," Dirks says. "It was just a couple of Māori using Māori ingenuity to figure out how to get the most out of what we had."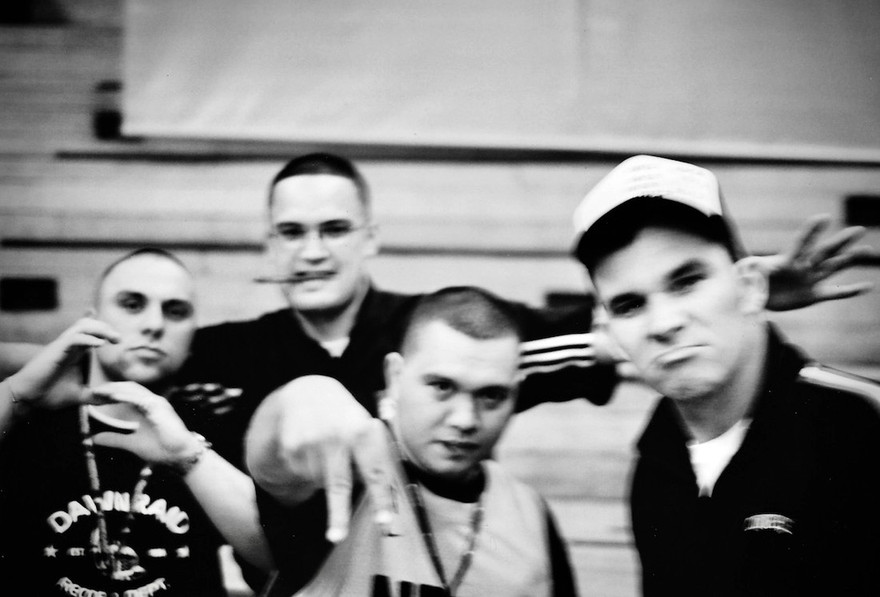 Tane purchased turntables, set them up in his family basement and they were away. "Tane was more advanced than me," Dirks says. "He would take a sample and use the software to make a melody out of it. I learned a lot from watching him make music."
Soon enough, they were swapping samples and spending time at the local Commodore Amiga club, where they made friends with a guy named Graham who had figured out how to build hardware samplers. "They were too expensive for us to buy, so he'd get a SCSI cable and a soldering iron and build them," Dirks says.
During Dirks' final year of high school, Tane started working as a DJ at the Otago University student bar. At the end of the year, he offered Dirks and his high school friend Joe Moses the opportunity to take over from him, before leaving town. "Moses was a true school hip hop head and he'd managed to get turntables while we were at high school," Dirks recalls. He was only just beginning to dabble in buying records, but Moses was already stacking up the crates. They started DJing down at the bar with a friend and over the following 12 months, things changed.
"At the start of the night when it was quiet, we'd play New York boom-bap records," Dirks says. "Later on when the students turned up, we'd play more clubby or poppy stuff to keep the dancefloor and the bar manager happy."
Week by week, the student's music tastes started to change, so much so that by the end of the year, they were playing hard hip hop at peak time.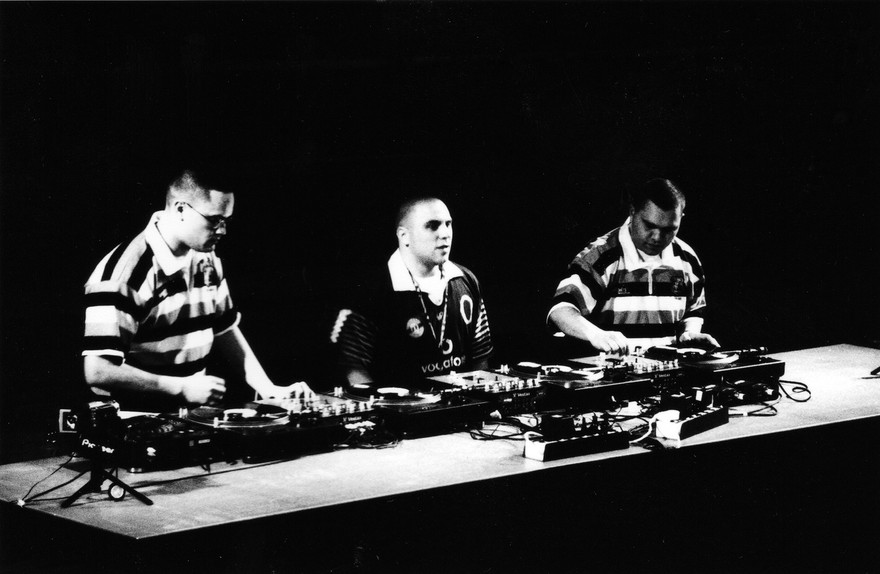 By this stage, Ross and O'Brien had wrapped up The Rhythm Method show due to personal commitments. In 1996, Dirks and Moses went up to Radio One and proposed a new hip hop radio show, The Real Bro Hip-Hop Show. "We had a friend who would always say, 'Oh, real bro?' when you said anything to him, so we named it in honour of his phrasing," he remembers. They'd lug their turntables up to the station, talk shit on air, and quickly gained a cult following.
Around the same time, their friend Maiti Holtham, who sadly passed away in 2018, was hosting a weekly RnB show on the station. On the streets and in the clubs, youth culture in Dunedin was rapidly shifting.
A year earlier in 1996, the Dunedin businessman Christiaan Arns opened the legendary Bath Street nightclub, which quickly became a hotspot for house, jungle/drum & bass and trip hop, with the occasional hip hop set thrown in. In 1997, Dirks and Moses got a call from the then Radio One programme director, Richard Wain. He was trying his hand at DJing, but he didn't have enough records to play a full night, so he asked them to join him. 'Chains' featuring Che Fu by DLT had just dropped and Dirks was able to use the club's very basic CDJ unit to play it the dancefloor, eliciting a riotous response from the crowd.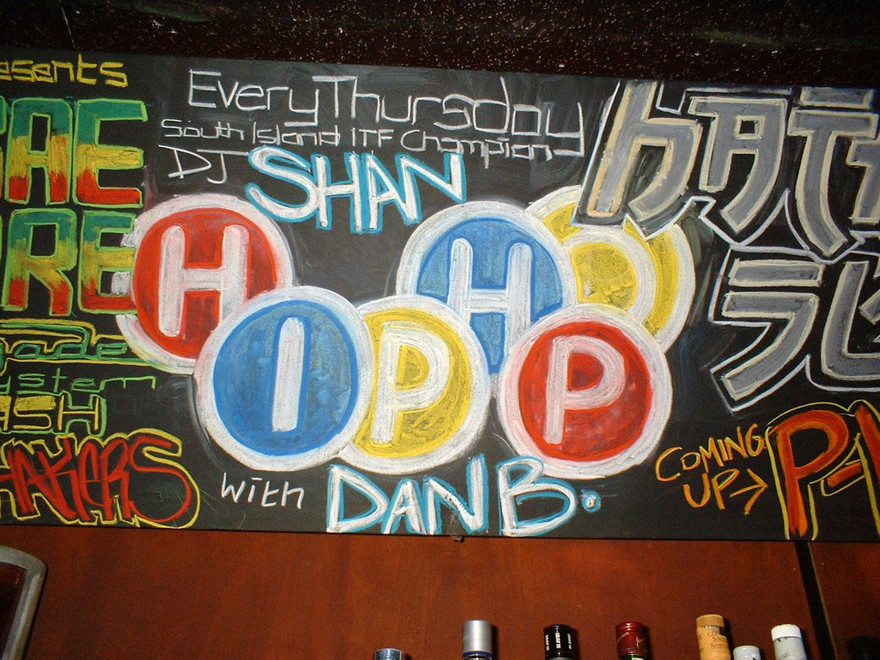 Moses was getting promo records mailed to him by Phil Bell aka DJ Sir-Vere, who was still working at Sony BMG. On a trip to New York, Bell struck up a relationship with the legendary Fat Beats record store. They would fax him an order sheet, which he would proceed to fax on to hip hop DJs around the country. Once Moses connected Dirks with Bell, he was away. "We had Echo Records down here, but the hip hop section was tiny and very limited in terms of DJ singles," Dirks says. "Linking with Phil [Bell] opened the floodgates in terms of getting hip hop to Dunedin."
By 1998, Moses had relocated to Christchurch, where through running a promotions company called Scientific with James Meharry aka DJ Pylonz (later the station director of student radio station RDU 98.5FM), he became a central figure in the rise of jungle/drum & bass in New Zealand.
With Moses gone, Dirks became close with Simon Hendl aka DJ Downtown Brown, an Aucklander who moved down to Dunedin to study at Otago Medical School. Although he graduated, once Hendl was DJing regularly, becoming a doctor was off the table. That year, they launched a Thursday night hip hop club night at Bath Street.
"Where I was into West Coast hip hop, thug rap and boom-bap like Gang Starr, Simon was more into conscious hip hop," Dirks explains. "He was super-funky, the funkiest white DJ I ever met. We used to set up an extra turntable and mixer, so when one of us was playing, the other could scratch or drop a capellas over the set."
They DJed together until Hendl relocated to Queenstown, where he formed the legendary Sunshine Sound System with Paora Apera aka P Digsss (also a member of Shapeshifter), and Kyle Popham aka MC KPZ in 2001. Sunshine Sound System went on to tour through Europe, and in 2003, Hendl helped open Subculture, an era-defining Queenstown nightclub that closed in the early 2010s.
Rewinding 13 odd years, John Devereux aka JD took over ownership of Bath Street in 1998. Devereux was a bonafide audiophile. He turned Bath Street into one of the best sounding nightclubs in the country. It was glorious and the Thursday hip hop nights – where Dirks and emerging Dunedin hip hop DJs such as Dan B were at the controls – became the place to be.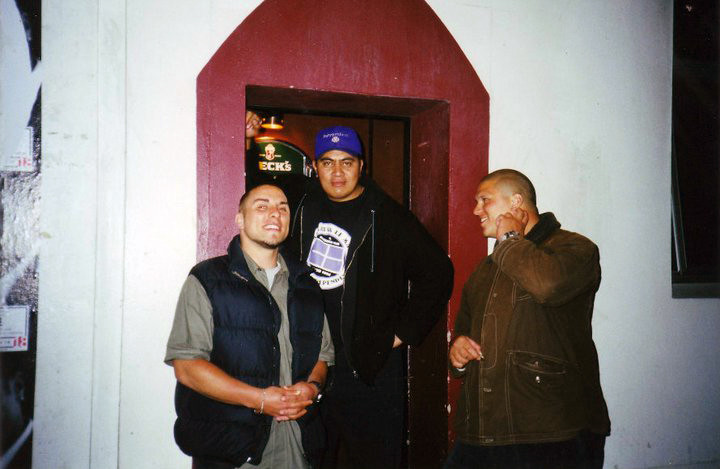 "For a middle-class white lad, who moved to Dunedin from the regions for further education, it was a reasonably enlightening experience," recalls Mayor Aaron Hawkins of the Dunedin City Council, also a former breakfast host on Radio One. "Shan was a connection and a conduit for a lot of the bigger names around the country to come down here and play. It was a pretty good time, and it was a great setting. An intimate venue with a ridiculous sound system and all of the things that go with that. The club night was a force unto itself really. There were very few things like it here, before or since."
That year, Moses brought Christchurch's Beats and Pieces crew down to play at Bath Street. Ali Toto aka DJ Ali from Beats and Pieces and Dirks quickly became good friends. They stayed in regular contact, swapped tips on music production, and started working together to tour New Zealand hip hop artists through the South Island.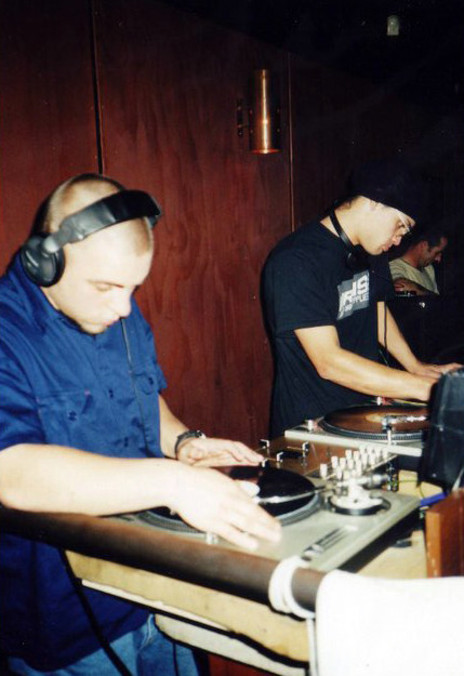 Dirks coveted the Akai MPC sampling workstation, an all-in-one hardware box that was the machine of choice for most of his favourite hip hop producers, but price-wise, it wasn't an option. However, a friend who was studying IT gave him a laptop with a smashed screen and they hooked it up to an external computer monitor. "I got a copy of a music program called Acid Pro and figured out I could cut samples and replicate MPC style beats with a broken laptop and a budget screen," he says.
His gear might have been budget, but his beats had heart. So much so that they caught the ear of a young Malo Ioane Luafutu aka MC Scribe, the most important New Zealand rapper of all time. "The first time I heard Scribe was when he came down to play at Bath Street with Ali," Dirks remembers. "Ali played this record and Scribe dropped a verse over it which reminded me of [Wu-Tang Clan member] Method Man's rap on 'All I Need' with Mary J. Blige, which is my favourite hip hop love song. Scribe was super young, and he blew me away. It was electrifying."
Toto had also started working with Phil Bell on hip hop tours. In 1998, they brought DJ Total Eclipse from the New York DJ crew The X-Ecutioners down under for the New Zealand leg of the ITF (International Turntablist Federation) DJ contest. Dirks came up to Christchurch for it, and a young Peter Wadams, aka P-Money, was on the show bill as well.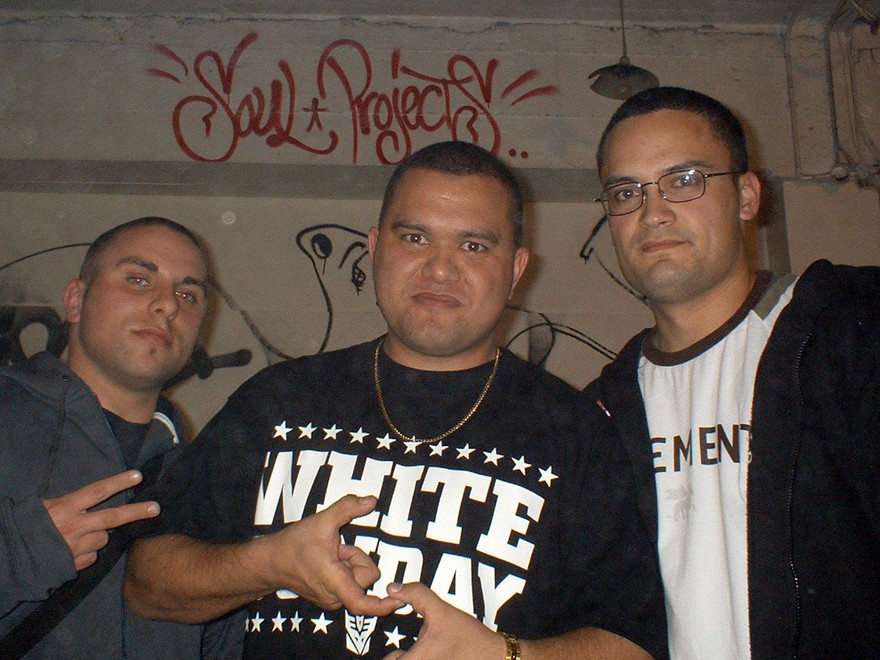 Soon enough, Dirks was gigging around the country with Bell and Toto regularly, laying the foundations for SAS (Sir-Vere, Ali, Shan), the DJ crew they formed in the early 2000s.
Dirks remembers Wadams playing them an early beat tape of his before a show in Dunedin. He thought Wadams' beats were pretty good, but hearing them also made him realise that the instrumentals he was crafting on his broken laptop were up to standard.
In 2000, Dirks, Toto and Wadams spent a week working together closely when Toto led the organisation of the first Christchurch hip hop summit at the Lumiere Theatre.
"Me, Ali and P-Money called ourselves The Summit Clean-Up Crew," Dirks explains. "Ali had spent the budget on getting everyone to Christchurch and paying them, so there wasn't any money left over for things like cleaning. Every night, after all the kids and rappers had left, we'd tidy up the venue. It was really good bonding time for us."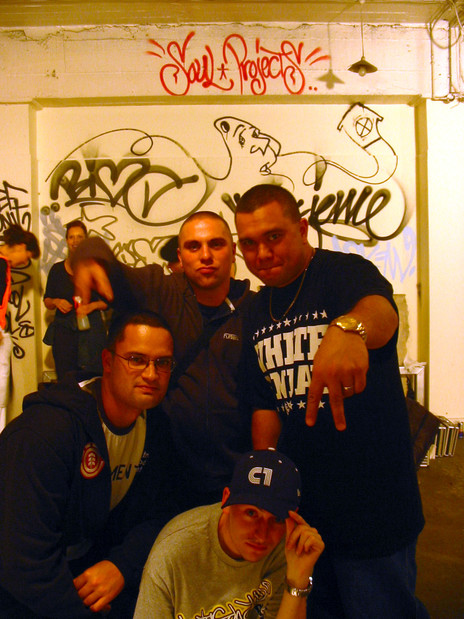 Dirks, Toto and Wadams fell into a tradition where before gigs in Christchurch, they would meet up at Toto's house. "Ali had a boombox on this wooden table in the kitchen that his wife Linda made," Dirks says. "Linda would cook the mean feeds and we'd sit around playing each other beats we'd made. I don't know how they felt, but I was always trying to one-up them or get a reaction from them."
Unsurprisingly, given his close association with Toto, Luafutu was often hanging around during those playback sessions. He would ask the guys to hold certain beats for him to use on the album he was dreaming about recording. "Ali had this vision that Scribe's album would be like [New York rapper] Nas's album Illmatic – a whole bunch of producers making dope beats," Dirks recalls.
When Luafutu signed to Wadams' Dirty Records label and went to Auckland to record his record-breaking debut, The Crusader, the plan changed, but Toto and Dirks still contributed a couple of instrumentals each. "There was always going to be an element of us being involved," says Dirks. "That was a no-brainer, but [P-]Money had good beats as well, classics."
Dirks also produced for the Auckland rappers David Dallas (from Frontline) and Mareko from the Dawn Raid supergroup Deceptikonz. He'd toured the Deceptikonz through the South Island with Toto and had the opportunity to DJ for them a few times. "DJing for the Deceptikonz is like being in a shark tank, surrounded by great white sharks, not that there is anything white about the boys," Dirks explains. "It was incredible to watch them command the stage, such an awesome feeling."
After the release of The Crusader, Dirks continued to run the Thursday night hip hop night at Bath Street until 2007, when he decided to call time on it, and take a step back. These days, he's raising a young family with his wife.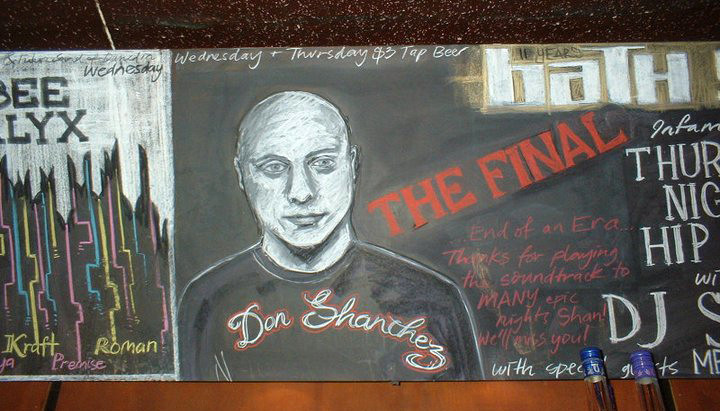 In 2010, Bath Street's lease expired and Devereux closed up shop. Eleven years on, the influence and impact of Bath Street and Dirks Thursday hip hop night continue to reverberate within hip hop in Aotearoa.
In the words of Luafutu, "Shan is the man in Dunedin. He's always been the hip hop DJ down there. He was flying the flag when no one else was at Bath Street, which was the home to a lot of legendary nights. Before we were big, we'd go there and rock these university students who were probably like, 'Who the fuck are these guys?' but we were smashing it. It was never not packed. The place was full of sweaty, feral bodies getting down to real hip hop. We were putting it down and they loved it. Shan led us into Dunedin and some shit went down there. We all grew as DJs and MCs in Dunedin with an awesome crowd that gave us a place to do our thing and trusted us enough to let us evolve and grow. I think those nights were what made me realise we could own New Zealand hip hop."
--
Interviews and research conducted by Phil Bell aka DJ Sir-Vere and Martyn Pepperell
Mai FM: Aotearoa Hip Hop podcast