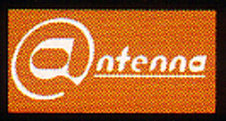 Antenna Recordings was an offshoot of Trevor Reekie and Tim Moon's prolific Pagan Records label originally intended as an outlet for their electronic or left-field releases, primarily Reekie's own projects – Cosa Nostra, with Daniel Barnes, and Trip To The Moon, with Tom Ludvigson. The first release was the well-received Cosa Nostra EP This Thing Of Ours in April 1996.
However, it was the fourth release on the label, Darcy Clay's extraordinary 'Jesus I Was Evil', released in mid-1997 that really made waves. Allegedly confusing EMI, their distributor, who simply couldn't hear it, the song slammed on to student radio nationwide in May, dominating playlists and causing a minor frenzy. As a result it entered the New Zealand Top 40 in June and hit No.5 the next week.
The song was nominated for Single Of The Year in 1998, by which time, tragically, Clay had taken his own life, leaving behind a small body of work which also included his take on Dolly Parton's 'Jolene', another hit.
'Jesus I Was Evil' was named as the Best Song of All Time by 95bFM listeners in 2009.
Antenna soon moved from being the Pagan's experimental label to becoming its more cutting edge commercial imprint with a string of successful records over the next few years, releasing records from Eye TV (who had moved over from Pagan Records), Voom, Pluto and Tadpole.
Eye TV releases included the major hits 'Just The Way It Is' (1999) and 'One Day Ahead', a record that spent five months on the Top 40 in 2000. Pluto's critically hailed debut (and moderately successful) debut album Red Light Syndrome was released in 2001.
A 2002 compilation of Fetus Productions' long unavailable 1980s work, Reproductions, indicated that Reekie had not abandoned the label's earlier electronic and experimental roots.
However it was the rock band Tadpole that gave Antenna its biggest success when their debut album The Buddhafinger sat in the New Zealand album charts for almost a year, selling some 40,000 copies in the early 2000s.
The second album from the band, The Medusa, released in 2002, was slightly less poppy and didn't fare as well. The label returned to its electronic roots thereafter, releasing an album by Dub Asylum (AKA Peter McLennan), She Dubs Me, She Dubs Me Not later in 2002 (with a vinyl EP taken from it the next year), and finally bowed out when Reekie and Moon wound down both their labels in 2005 to concentrate on other projects.
The final release was a compilation of New Zealand electronic artists issued as a joint venture with Propeller Records for New Zealand Fashion Week in late 2004.