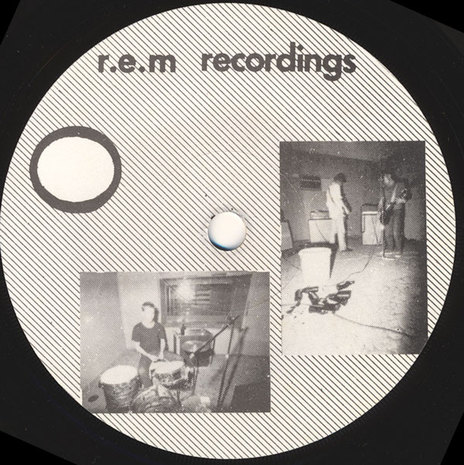 One of a series of small, briefly active but highly inventive, indie labels that appeared in the wake of Ripper and Propeller, REM was owned by stroppy teenage Rip It Up scribe Harry Russell, better known to the world as Harry Ratbag, Ratbag or just plain 'Arry – under which name he wrote a popular Rip It Up column known for its humorous but relentless irreverence.
'Arry was also a face around town, promoted bands at his school (including Toy Love) and ran a thriving street postering business in his spare time. He was quite the doer, so it was inevitable that he would start his own label.
REM stood for the suburb of Remuera in Auckland where Harry grew up and lived with his parents. The first release was an EP by his band the Herco Pilots, The Wonder Book Of Things To Do, which arrived early in 1981 to quite a buzz, helped by the band's anarchic attitude to just about everything, including much of the established music industry, who Harry lampooned fiercely in his column. If there were rules to be broken in indie-land, Harry would.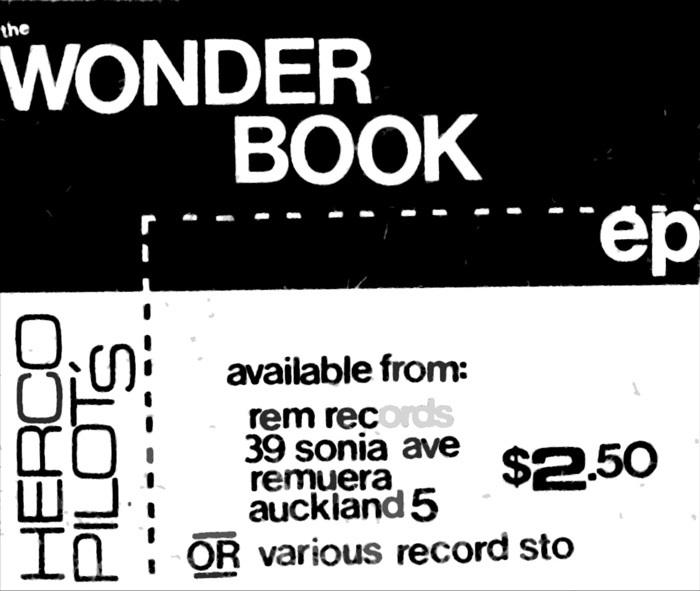 The songs were immediately all over student radio and the record sold out almost overnight. A second pressing changed the cover colour from red to black.
Manufactured, designed, packaged and assembled all by a small cooperative led by Russell, it epitomised the post-punk indie DIY ethic perfectly, and was followed shortly by a second release from another Auckland band, Alms For Children, who hailed from the North Shore and later became This Sporting Life. Their well received EP Alms Not Alms included the indie anthem 'Danny Boy' which too was an immediate student radio staple, with both releases selling as many as Harry could afford to press. REM's releases were warehoused and sold from the boot of Harry's car.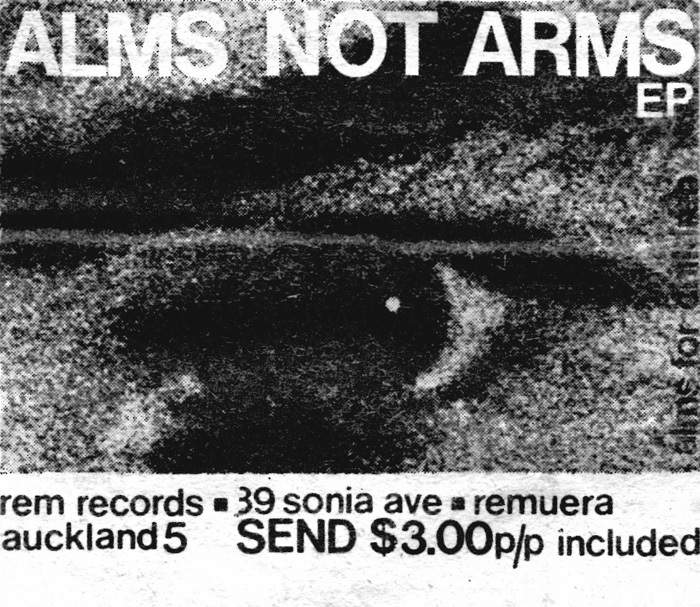 A third release, another EP from The Herco Pilots, Jumping At ?, this time a double 7-inch enigmatically packaged so that the viewer could fold the package either way to provide four possible front sleeves, was released in October 1981 to similar indie fervour – selling out almost immediately – but that was it for REM.
True to eclectic form, the catalogue number for this was STEIN E1 – a celebration of the fluid used to lubricate the recording sessions.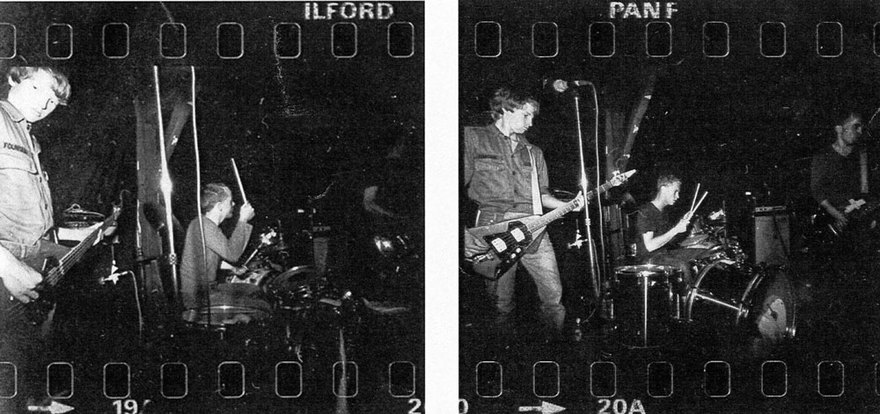 Three killer singles, and a legend – perfect post-punk indie fodder.
In the years since, rumours that Harry had kept a box or two under his Remuera bed circulated from time to time, but it was not to be. The three singles, all of which sold less than 1000, are among the most collectable releases of their era.
Ratbag would later reinvent himself in New York as Harry The Bastard, a kingpin of the city's DJ scene. His trio of Harry The Bastard house and deep-techno compilations would sell large numbers around the world at the turn of the 21st Century, returning to New Zealand in the late 2000s with his legend intact.