Yellow Bike, Lung, The Stomach and the Creative Sounds Society 1988 - 1996
Deep in the heart of 1995, New Zealand's indie music grapevine suddenly shook with the news that Palmerston North label Yellow Bike Records had located a vinyl press southwest of the city in Foxton. The Holy Grail found deep in the New Zealand heartland? It had an almost messianic ring to it.
This was welcome news indeed for the parts of the post-punk community that had never taken kindly or willingly to new digital technology.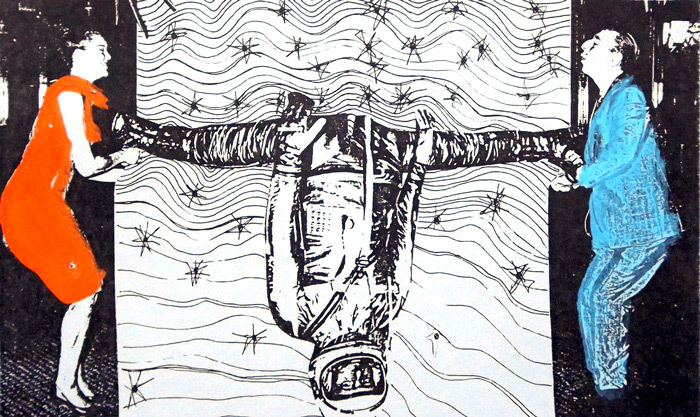 The music on the discs was a standard Palmy stew of churning post-hardcore from the latest batch of unsettling talent from one of New Zealand's busiest and most distinct independent scenes of the early to mid-1990s. But when the vinyl arrived, it was heavy with a thin metal plate in the middle – and the vinyl soon rubbed off, making it difficult to play.
The owners of the press were a group of older enthusiasts from Foxton, who soon tired of the demands made upon them. The experiment would falter then cease when they ran out of blank discs.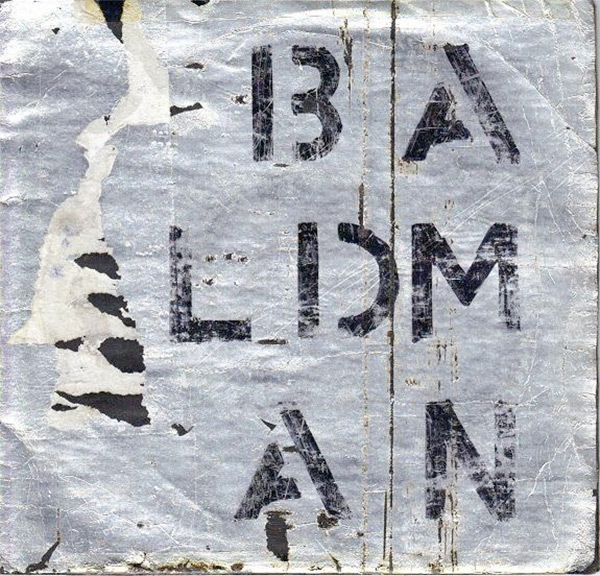 But the indie label had a few busy years left in it. It'd been on deck since late 1990 when prime mover Dave White's Palmerston North group The Clear popped out a live CD recorded at the city's recently established all ages venue The Stomach.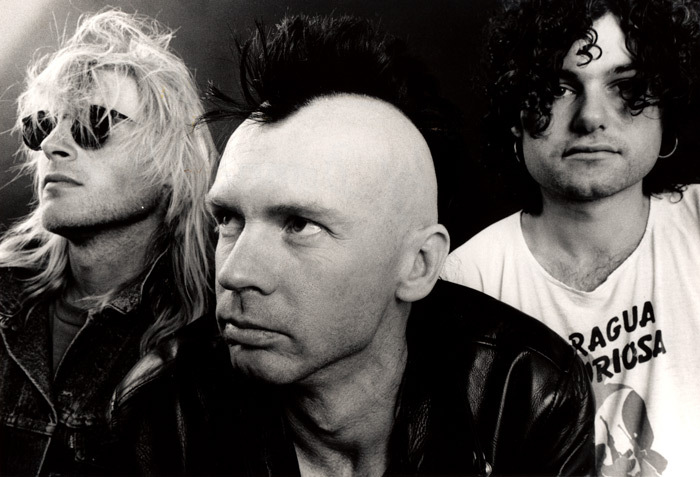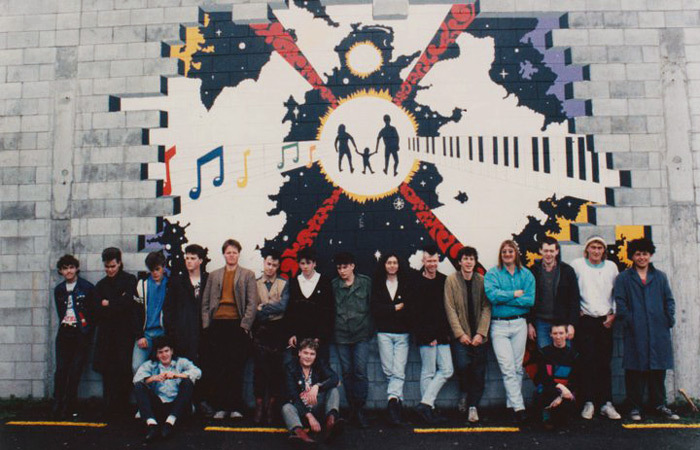 Run by The Creative Sounds Society with White as coordinator, The Stomach would see a mad rush of activity in the following six years under his and Claire Pannell's direction. Located in the old Workers Unemployed Rights Centre at 76 Lombard Street and partly funded by Palmerston North City Council, the new venue had space for rehearsal and was soon to add an 8-track recording studio.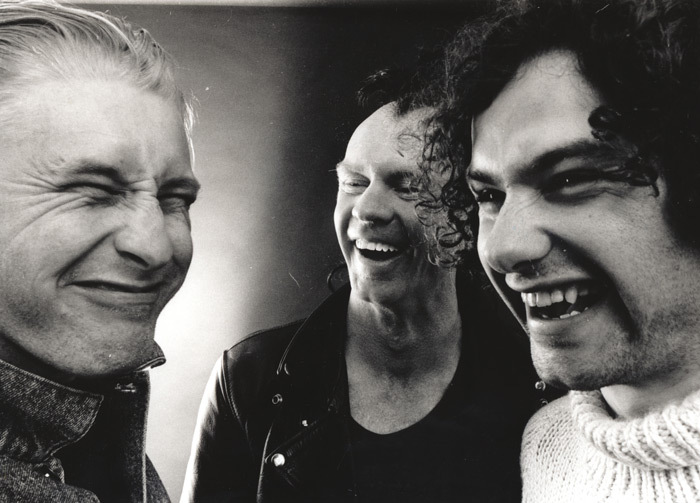 Yellow Bike Records set about documenting the resulting music activity on Dynamite Groove, which featured White's new band Lung, a trio with Brent Gemmill (drums) and Phil Williscroft (bass) formed out of The Clear. Rake, Feast Of Stevens, Noddy On The Cross, Damask, The Flickering, Sausage Roll, K-Tel Dancers, Silent Scream, Vampyr and Exquisite Corpse were busy in the city as well.
The creativity, drive and commitment of two people, Dave White and Claire Pannell, elevated Palmerston North's 1990s scene from the myriad of independent scenes dotting the Western world. But scenes are never just one man or woman, they are a mix of personal and community beginnings and endings.
Palmerston North, a large provincial city, had many of the prerequisites of the time for such an outburst – a student radio station in Radio Massey, a large student population, indie music media and active indie labels.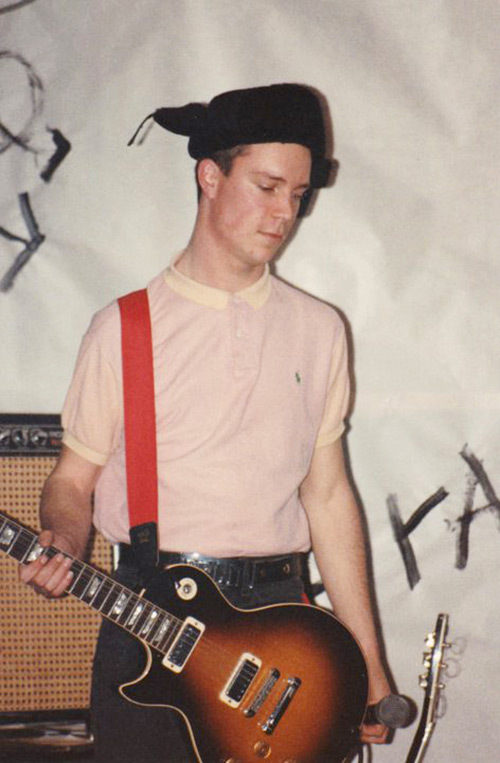 Adventurous sounds were a part of the Manawatu centre's immediate past. The left field Skeptics were active in town in the early to mid-1980s releasing ear popping records and tapes and helping set up the Snailclamps venue for local and touring groups in August 1983. Indie label Meltdown Records followed in 1985, promoting local music identity and capturing the city's new bands on record, including The Remarkables and Three Leaning Men. Massey University and city pub venues including The Swamp and Superliquorman would be a regular stopping off points for touring NZ bands throughout the 1980s and 1990s.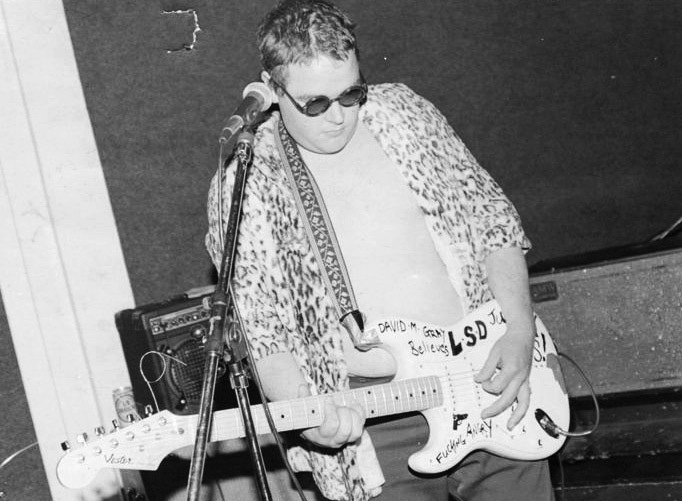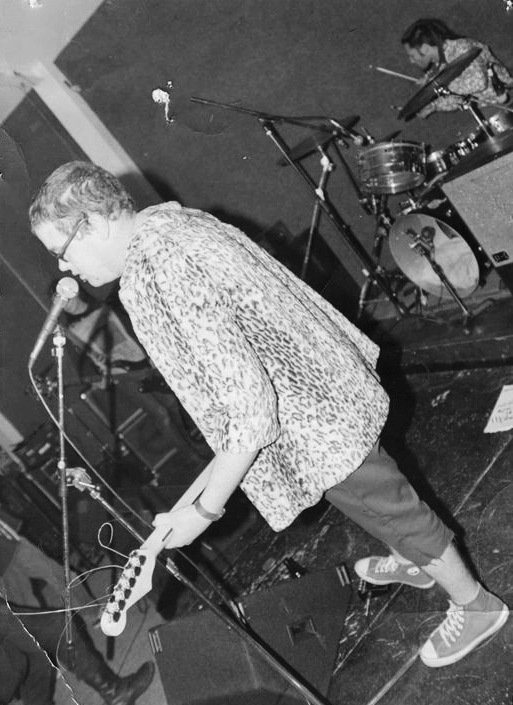 Internationally, darker confrontational guitar based sound was at the heart of the new wave of indie sounds originating mostly in post-hardcore America, but also Australia, Great Britain and Europe. That's where White looked for distribution for The Clear's farewell disc after making contact with Plastic Head in England, Semaphore in Holland and Ajax Records in the USA.
In 1991 Lung toured New Zealand to small audiences and recorded the powerful Cactii in June at Writhe Studios in Wellington with Brent McLachlan of The Gordons, Bailter Space and latter day Skeptics.
Lung unleashed Cactii on the indie public in November 1991 to good reviews. The industrious Dave White had it distributed through Ajax Records in the United States, Hyacinth in France, Embryo (Belguim) and Plankton in the UK.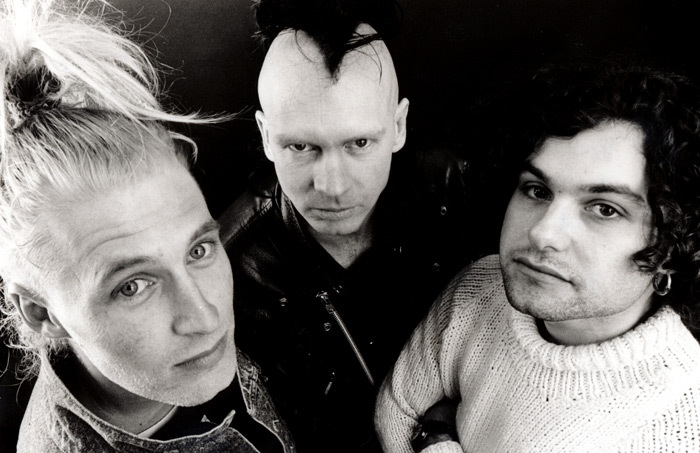 In July 1992, the trio chased those reviews and student radio airplay in the United States and Europe with a long and ambitious three-month, 65 date tour of the United States, Great Britain and Europe. With help from Bailter Space, Lung used local promoters for the self-organised tour.
"We're on a mission really," Dave White told RipItUp. "Bailter Space started it – by showing that New Zealand music doesn't have to sound like The Chills."
Early shows in New York with Pavement at Maxwells in Hoboken and Coney Island and in Los Angeles with Babes In Toyland and Nirvana were followed by four nights in San Francisco chased by a Boston show and a disappointing night at punk dive CBGBs in New York on July 30.
Then it was over the Atlantic to England for 15 shows, including Peterborough, where it was exam results night. White remembers the audience as "hundreds of vodka and valium fuelled teenagers." In London, there were performances at The Powerhaus and The Falcon in Camden in September.
UK rock mag Melody Maker caught the "intense distinctive gloom and grind" of Lung on a rainy Monday night at The Falcon, before filing a rave review that White would use to publicise the trio's next New Zealand release.
"New Zealand three piece Lung sound like they've found their spiritual home. This is the perfect place to feel their heaving, often brutally physical force up close, to be this intimate with their aggression."
As for the group's sound, it had "Sonic Youth's harmonic sense wrapped around the industrial frame of Neubauten, or maybe early Swans."
Europe was next. Club Korsakoff in Amsterdam, then Belgium for The Pits in Kortick, (they met fans of The Dead C and S.P.U.D. there), followed by France and Germany, where Lung played in huge multiplexes with three or four floors of nightclubs, live bands, cinemas and cafes. The strangest venue they encountered was Die Insel in East Berlin, an old stone tower in the middle of a river, where the support band used robots in their act.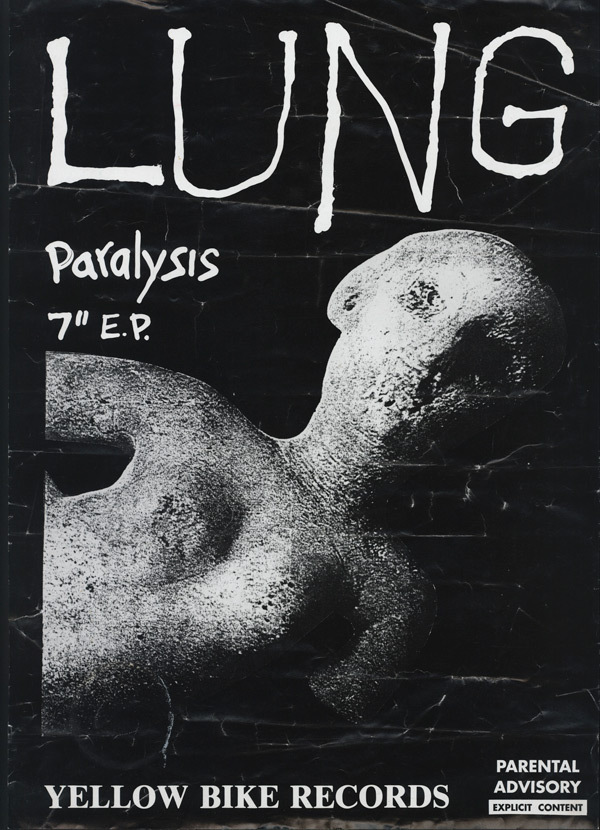 The day after the tour ended, Lung put down the best part of their next album and the Paralysis four-song EP at Zuckerfabrik (Sugar Factory) in Stuttgart before adding several songs recorded in Koln on a mobile 16-track in a factory next to the Rhine. With European MTV showing their 'Full Moon Again' video and over 2,000 copies of Cactii sold, Lung could look back on a successful and trailblazing first overseas tour.
Back home in Palmerston North, Claire Pannell from Radio Massey, who'd been helping out with newsletters and organising shows until White trained her as a sound engineer, was busy. Yellow Bike Records was active, too, releasing a new scene compilation, Pseudopodia, featuring Rake, Froithead, Sausage Roll and Ethiopian Lard Farmers.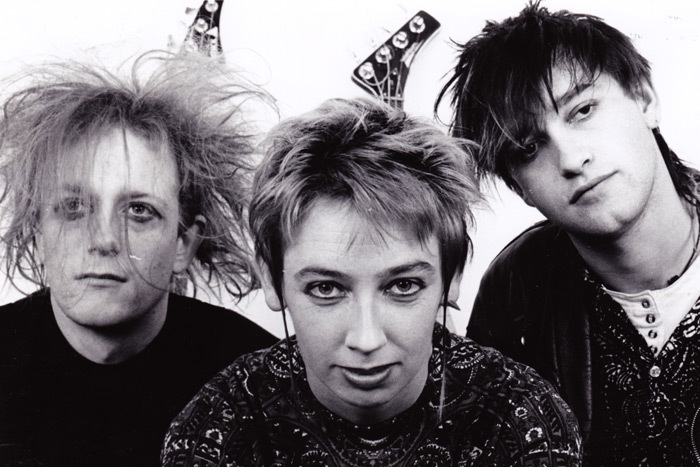 1993 was to be even busier. The Palmerston North scene now had its own printed newsprint magazine, Valve, edited first by Dave White, then Claire Pannell, then White again. Volume 3, issue one arrived in Autumn 1993 and was crammed with local scene news and activity.
Its pages recall Froithead's art terror multi-media night at Abbey Theatre in Palmerston North in February, with Two Thieves (Peter McLennan and Johnny Pain from Hallelujah Picassos), Goddess Of Rope (Craig Black and Blair Wotton of The Flickering), a short film by Tinnitus, music from The Industry and Tractor, art from Jesus in 2000, and tap dancing and poetry by Jack Black and David Hornblow.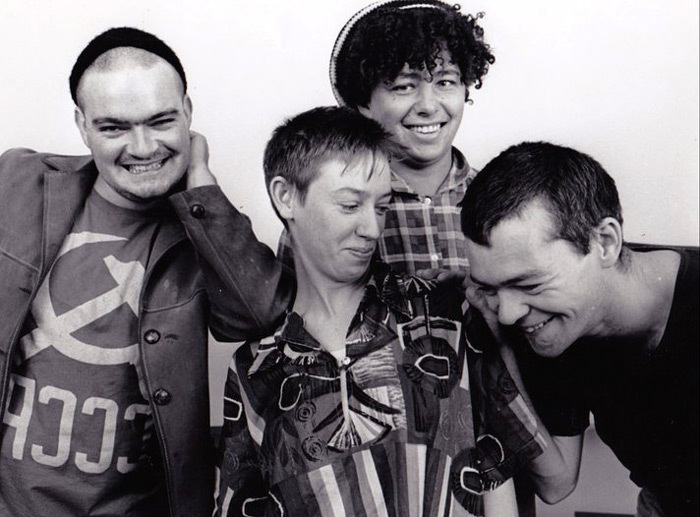 The Ashvins were described as "college Sonic Youth fans". Hard strumming guitar act Feast Of Stevens were mentioned recording a new LP with Nick Roughan after their brilliant CD EP Etch on Failsafe Records had broken even on sales. Tractor, an all-star group with Dave White (the rest of Lung were still overseas), Claire Pannell, Boris (Paul Morris of Ethiopian Lard Farmers) and Graeme Gaylor (Rake) on bass were name checked.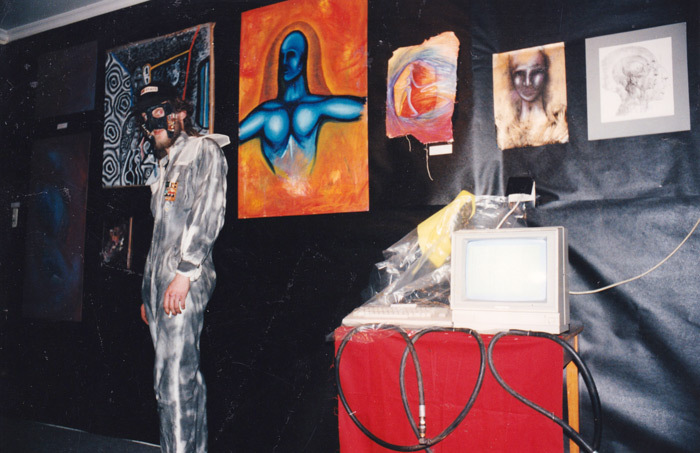 A Swamp Goblin (Hamilton), Prolapse and Wellington's Loose Head show with Palmerston North's Tractor and Sanctum at The Stomach on April 24, 1993 was announced and nods to death metallers Josephine Bewitched sat alongside news of Superliquorman taking on local and touring bands.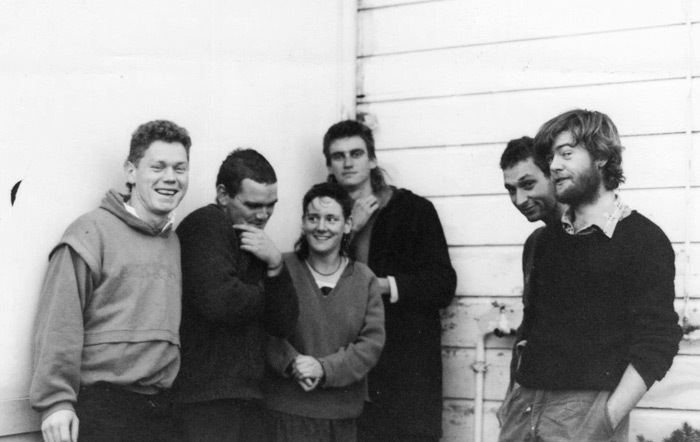 Valve noted also that Palmy punks Noddy On The Cross had upset Rugby News with their song 'Rugbyheads Fuck Off', goths The Flickering had recorded songs at The Stomach, and Harry Death were still alive and touring the North Island. Rake had a four-song 7" due (Your Duff Is Cold) while Lung's new album 3 Heads On A Plate and 7" four song Paralysis were out.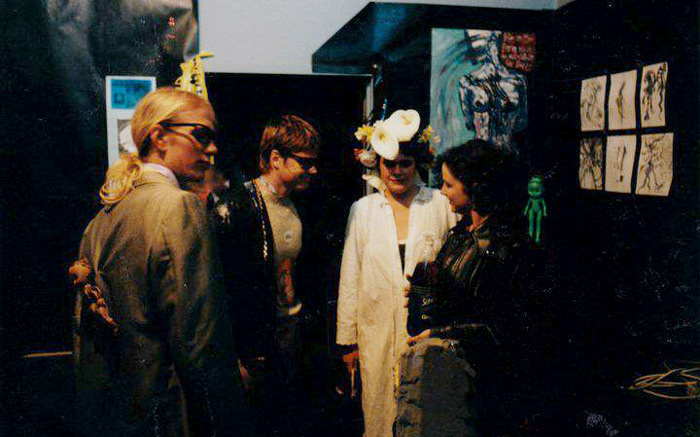 News from New Plymouth came from Ima Hitt's Brian Wafer of the Stage II live venue where Rocks Hard 2, a local music showcase, would play out. There was a lot interaction between groups in the central and lower North Island centres in the 1990s.
With Three Heads On A Plate available in New Zealand, Lung embarked on an extensive national tour in June. They'd already ticked off Auckland's Dog and Trumpet with Fatal Jelly Space in early March.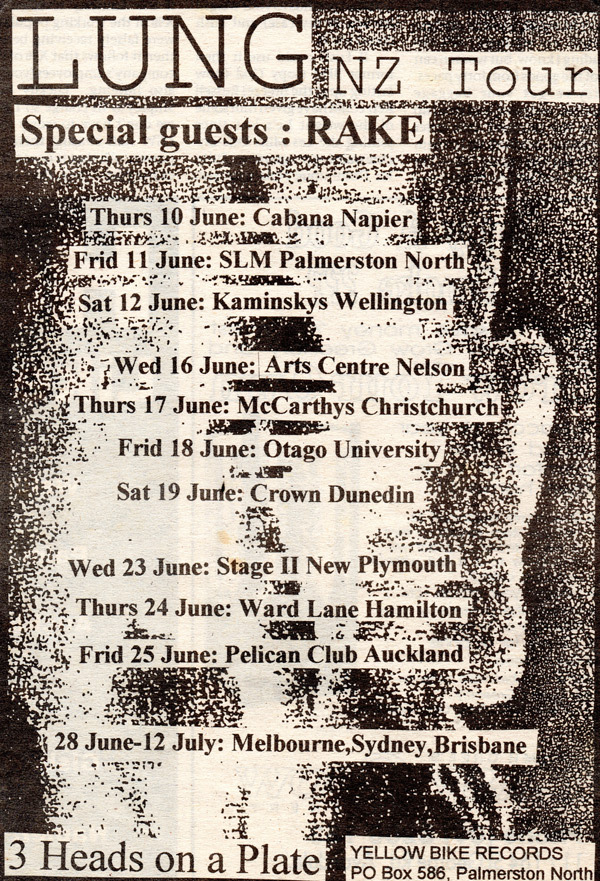 The June tour shows took in Napier's Cabana, Palmerston North, Kaminskys in Wellington, The Arts Centre in Nelson, McCarthy's in Christchurch, Otago University and The Crown in Dunedin and Stage II in New Plymouth, before winding up at the Pelican Club in Auckland. Australian shows in Melbourne, Sydney and Brisbane followed between June 28 and July 12.
With Rake's Graeme Galyer replacing Phil Williscroft on bass and soundman James Woods, Lung based themselves in Groningen in Holland, before touring through Europe and England from September 1993 on. Meanwhile, a five album record deal with Los Angeles label Restless Records was in the works.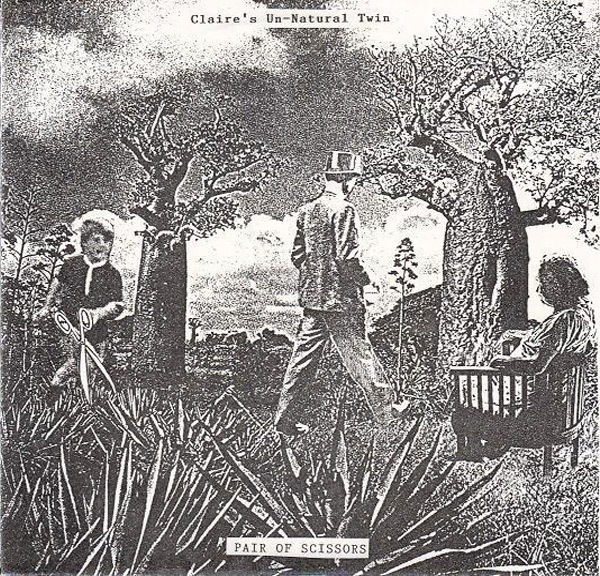 With the new deal confirmed, visa problems sorted and tour support money belatedly in the bank, Lung took on the United States for the second time. They bought a van, shrugged off the promised but not provided promotional material, and fired the lawyer who messed up their publishing deal.
After the late arrival of drummer Brent Gemmill, Lung played shows in New York and Boston's Middle Earth in April 1994. Dates at Northhampton's Baystoke Cabaret to 40 college kids and at Manhattan's Limelight as one of three groups followed.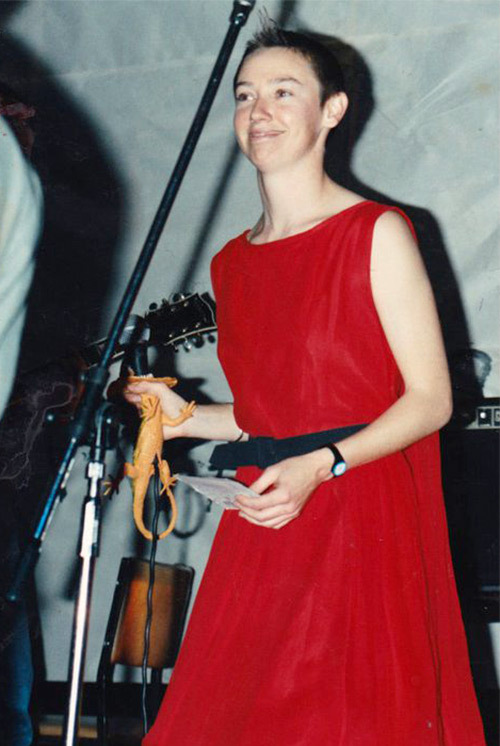 The Palmerston North trio journeyed into the US proper for performances in Ohio at Cleveland's Euclid Tavern and a hall behind a Hells Angels house in Dayton with Unwound. The Dead Pigeon in Muncie in Indiana where Big Black recorded a live album was next as part of a line-up featuring Lungfish and Schlong. The long haul continued to Chicago's Lounge Ax for an outing with Lungfish and God & Texas before a stop off in Beloit for a gig before frats and sororities. Eight hours solid driving took Lung to Minneapolis for a show with Bailter Space. Then it was on to Missoula, Montana, before the weather closed in.
The New Zealand trio were stranded for two days by tornadoes and snow, before finally breaking free and crossing the Rockies to Spokane in Washington State. Bellingham University was next then the Offramp Club in Seattle and Satyricon Club in Portland with Bailter Space.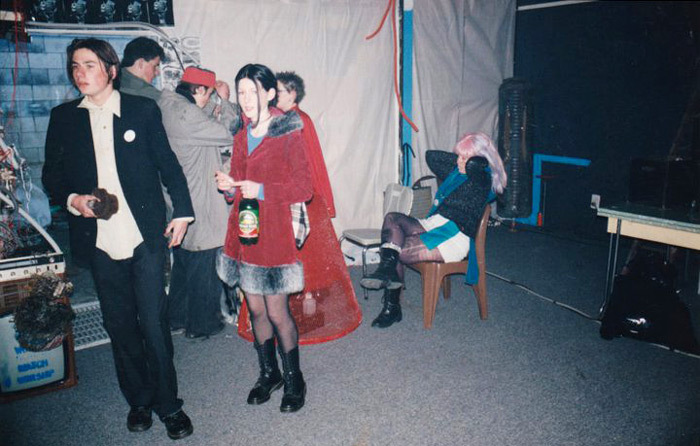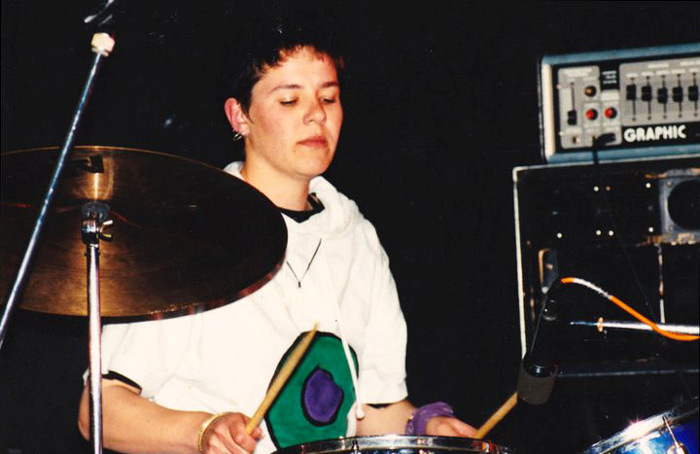 In San Francisco, White and co. met up with Rave, their touring company, and TKO Empire, the sub-label to Restless Records they were on. Finding that the A&R person who signed them was now gone and all her groups dropped added an ominous note. The record company would decide the group's future after their Los Angeles shows.
In the meantime, Lung joined Bailter Space and Barbara Manning for a show at Bottom of the Hill before checking out The Ex at the reopened Fillmore. They were out of town in San Jose at Red Light District with The Mieces before heading back to San Francisco to the I-Beam club on Haight Street; dropping in later that evening on Michael Morley's Gate at The Thirsty Swede. San Diego's Casbah was chased by an LA show at the Pan Club and dinner with the label. Friday May 13 saw them perform a one-hour live to air for radio station KPFK at Troy Café in the city.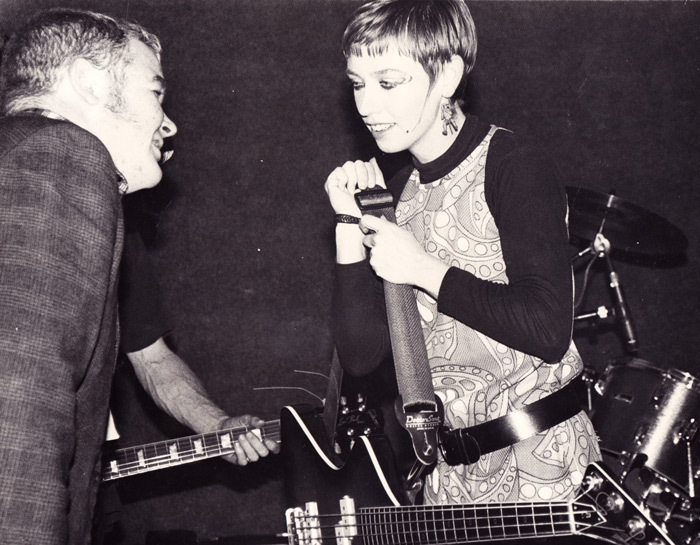 The long road continued. Phoenix, Arizona with Unwound was followed up by a stop off at the Grand Canyon and dates at Denver, Colorado's 7 South Club and Austin, Texas' Emos Club with King Missile. After provisioning in New Orleans, Lung was at The Galaxy in Dallas and Sluggo in Pensacola in Florida.
With the van failing, the band of hardy travellers made Tampa, then Daytona Beach with Black Eyed Susans, before kicking on to Mid-City Music Hall in Atlanta, Georgia.
Raleigh, North Carolina's Insect Club, Norfolk, West Virginia, and Twisters in Richmond in Virginia (the only time the trio were ripped off) were next. Khyber Pass in Philadelphia, Pittsburgh, the Grog Shop in Cleveland, Cincinnati, Huntington, West Virginia, Butchertown in Louisville, Kentucky and also shook to the trio's formidable sound. The post-hardcore movement in the United States was extensive in the 1990s taking groups to many out of the way places on a circuit that been built up by hardcore pioneers in the 1980s.
Fellow travellers Pavement gave Lung the money to fix their ailing van, then it was back to Muncie for a week to record live to 8-track after having cancelled the final shows in Grand Rapids and Chicago.
Looking back over the long three month tour in August 1994's issue of New Plymouth music magazine, Raw Beat For The Malcontents, Dave White didn't pull his punches:
"Every so-called independent record company in the States (and there are few who truly are independent) signs bands for one or two reasons. (a) They think the band will make them a shit load of money, or b) They think the band will give them credibility in the eyes of the punk-rock press/ punters/ record buyers, which will mean people don't think their company is full of shit which means they sell more records overall and make a shit-load of money!
"Lung were signed for the second reason as we already had good reviews and college radio airplay from our own releases in the States. They were hoping to give their company more credibility by signing a New Zealand band, which is unfortunately seen as a cool thing to do at present.
"Our only escape was to get ourselves dumped (from Restless). So at the Los Angeles show, we invited along all the wankers from the company and got hideously pissed and did the classic smash a few things, blow up the PA and play like total shit. The next day we had the letter we wanted and our first big signing was over. It lasted less than four months."
There was some interest from Trance Syndicate in Austin in Texas in the new album recorded at Muncie, but that was it. The international phase of Lung's musical life was over. The resulting record Feeding Fuckin' Vera was released by Yellow Bike Records in March 1995.
Vinyl versions of Three Heads On A Plate and a single of album track 'Swing' backed with two live tracks recorded at CBGBs in July 1992 became available in September 1994 through Survival Records from Belgium, who were distributed by Play It Again Sam and IRS.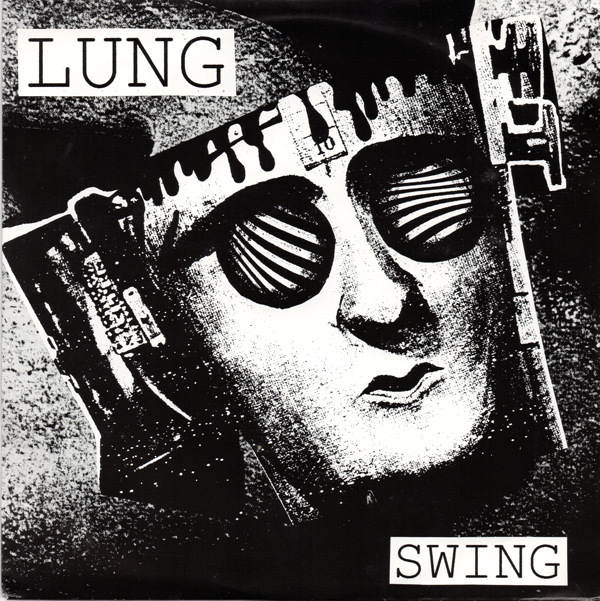 The Palmerston North scene had been gathering pace in White's absence. There were new labels in Lizard Mull and Spotty Dog, and a related indie shop in the city, Pretty On The Inside at 41 Rangitikei St, run by Paul Hirst, which sold music and second hand clothing. A new pub venue had opened at New Royal Tavern at 44 Rangitikei St and Claire Pannell was now The Stomach's co-ordinator with Rob Williams the sound engineer.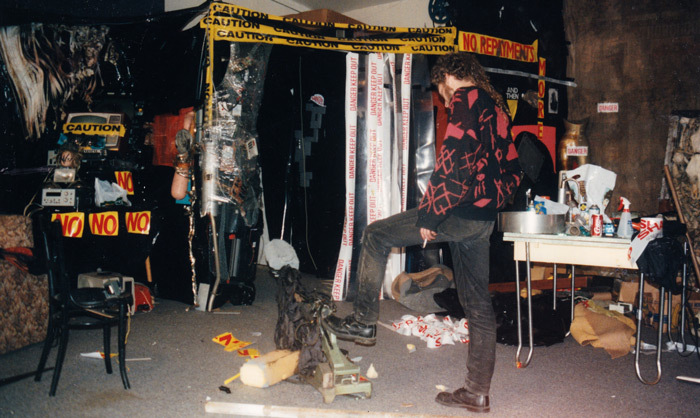 The new issue of Valve had a Yellow Bike CD scene compilation attached. Rope Burns and Clucking In The Streets: Volume Zero the silver platter had C.U.N.T, Scratch, Meat Market, Cannibal Sex Kicks, Polio, E Haw, Dog Tooth Violet, Surplus Sons of A Factory Nation, Froithead, Master Cheese Maker, Paranymph, State Of Hate, The Ashvins, False, The Livids and Foisemaster on board. A previous Valve issue included a four-band single featuring Meatmarket, The Ashvins, Blunt and Froithead.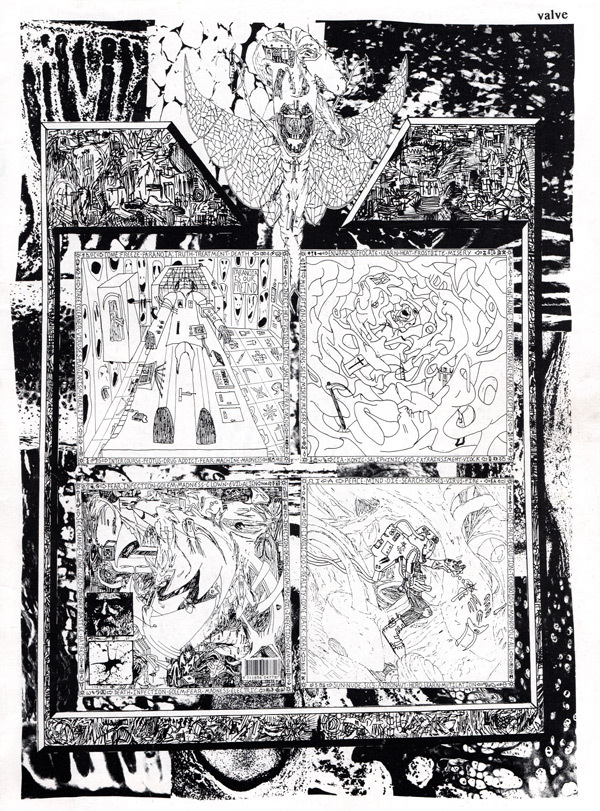 Pannell's Froithead released a standalone CD on Yellow Bike while Claire's Un-Natural Twin (C.U.N.T.), a Pannell and White collaboration with Claire Pannell on drums/ poetry and Dave White on guitar, released five CDs in 1995. Other Yellow Bike releases that year came from The Livids and Sons Of A Surplus Factory Nation.
The new Palmerston North groups took their sound out to wider New Zealand, when Froithead and Blunt toured nationally in December 1994. C.U.N.T made it as far south as Dunedin's Empire Tavern and Otago University in June and July 1995 and Wellington in October.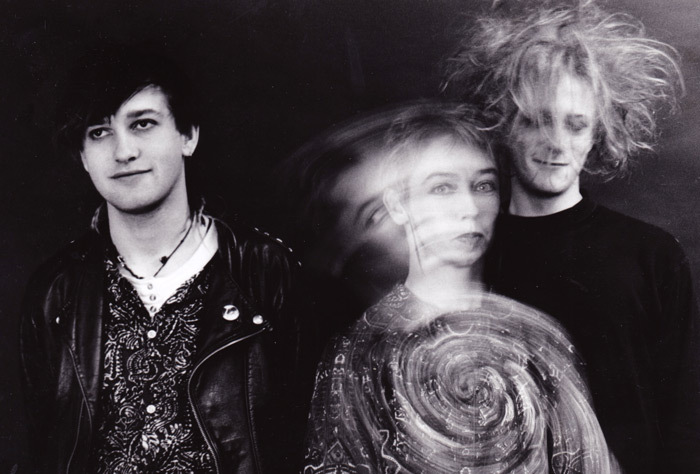 Mind Machine Overload, a multimedia event featuring C.U.N.T, Meat Market, Surplus Sons of a Factory Nation and poetry, played out in The Stomach on October 20, 1995.
C.U.N.T's live to air from Radio Massey Crackpot CD appeared in early 1996. The duo toured New Zealand with New York group Unsane in March. Later that year, Dave White left Palmerston North to run Nelson's Community Arts Centre (renamed The Artery).
In May 1997, White released Valve No.9 with an accompanying CD, The Valve Experimental Radio Zero collection, a historically-minded compilation of 25 songs, which tracked 10 years of "bent P North noise" from Skeptics to C.U.N.T. White would soon publish a highly readable novel (the post-punk movement's first) and Reed Fiction Award finalist Battery Acid, based on Lung's American experience.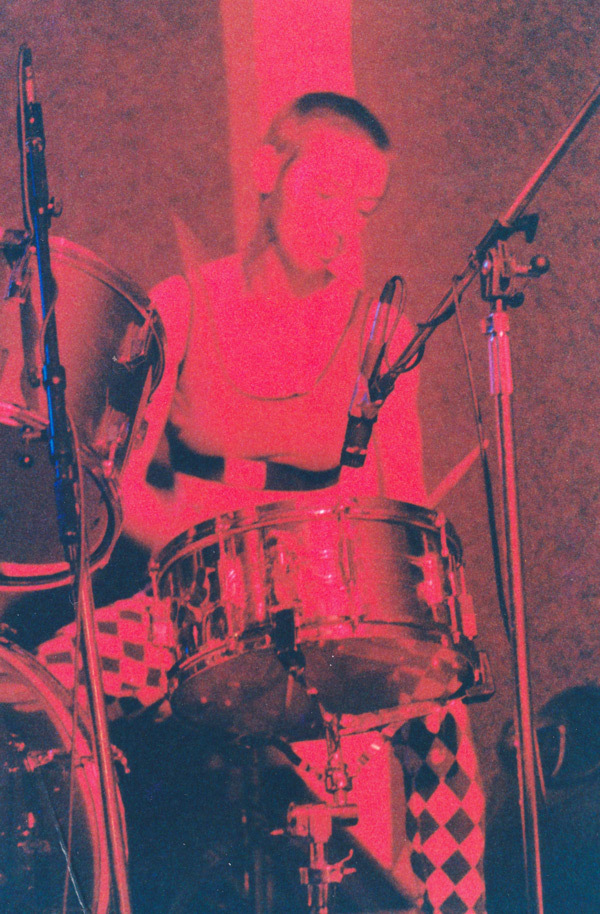 In September 1996 another central figure, Creative Sounds coordinator and former sound engineer Claire Pannell, left for New York City. Pannell joined up with Matador Records' Gerard Cosloy as drummer for experimental improv duo Air Traffic Controller (among others). More recently Pannell has been organising shows in Perth, performing as Furchick and helping to run label Fag Ash Records.
The Creative Sounds Society and its 76 Lombard Street venue, The Stomach, survive to this day (the latter has been renumbered as 84 Lombard Street). In 2014 they released the first of a planned series of new artist compilations via their Bandcamp page (link below).
Assorted Posters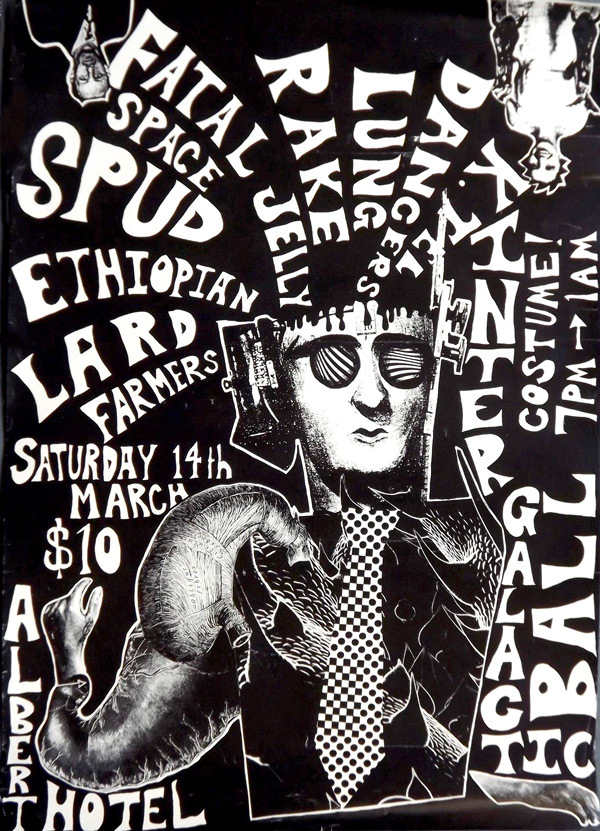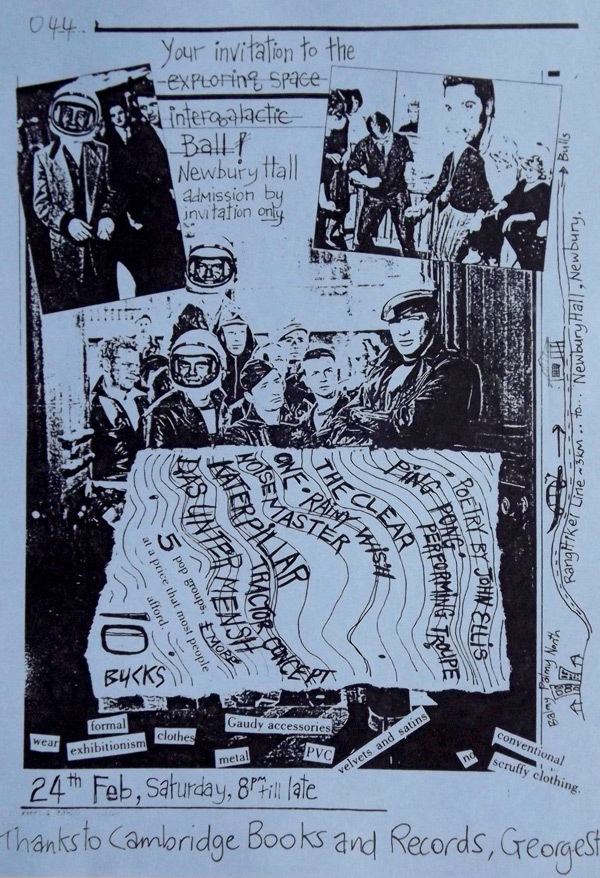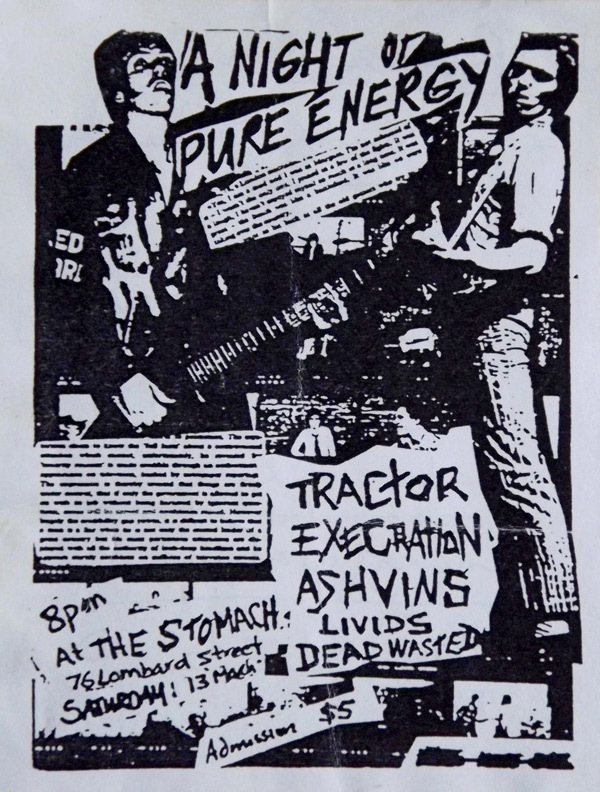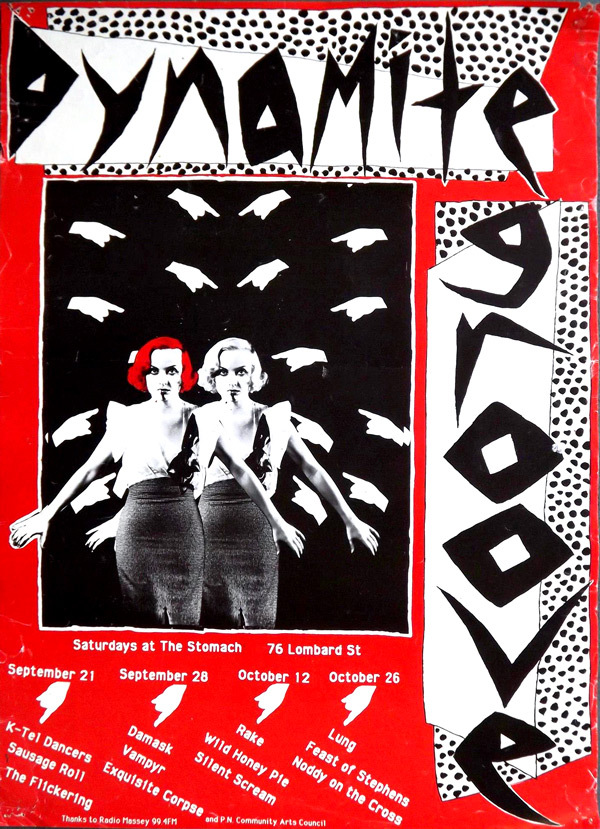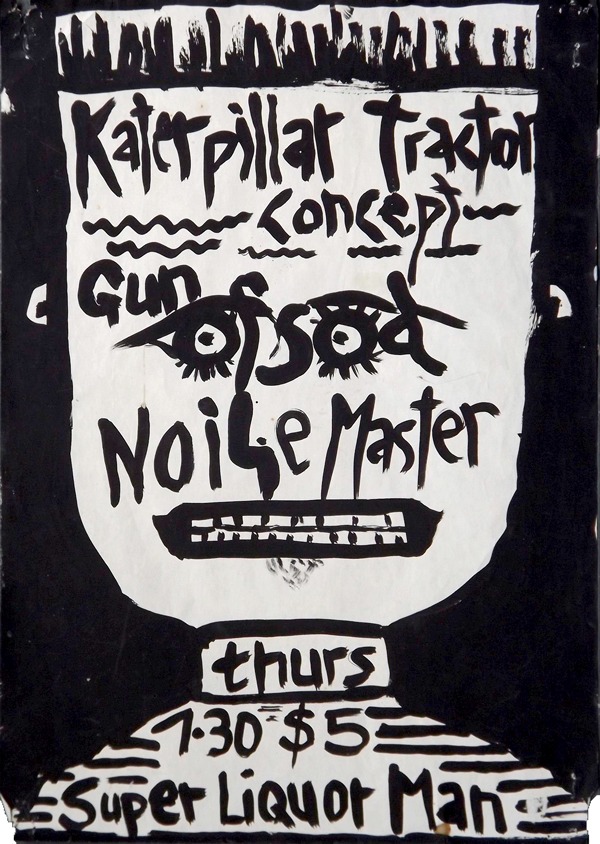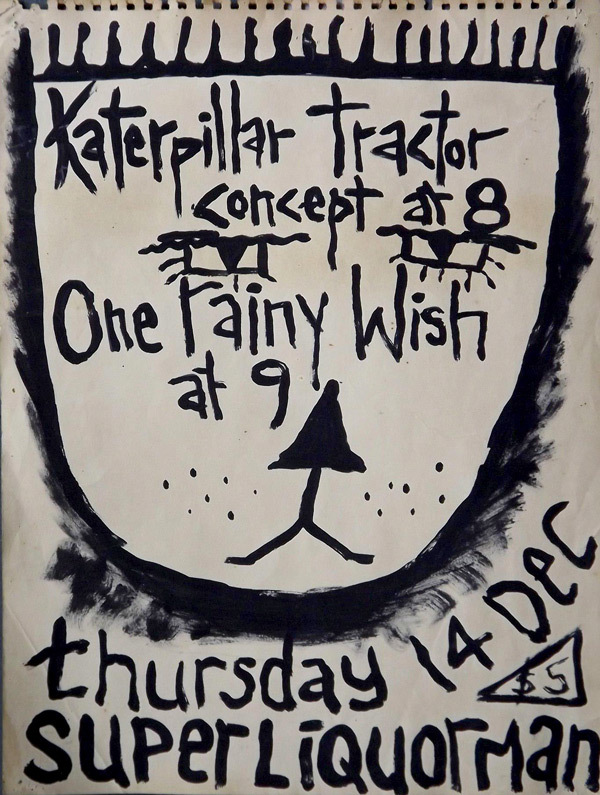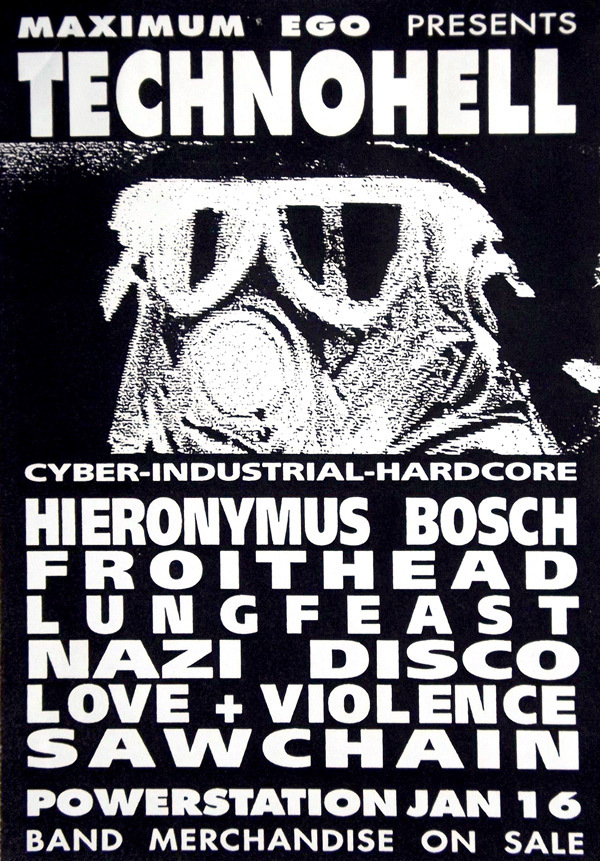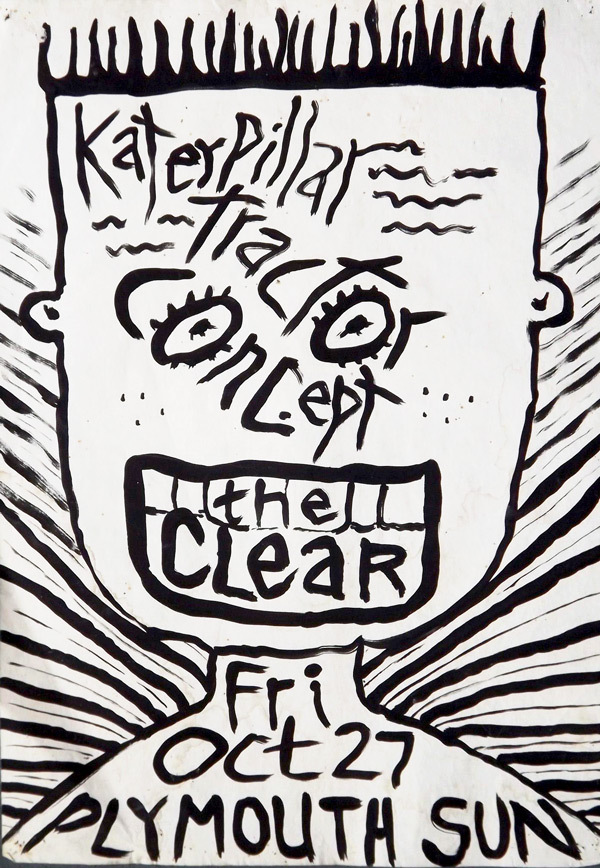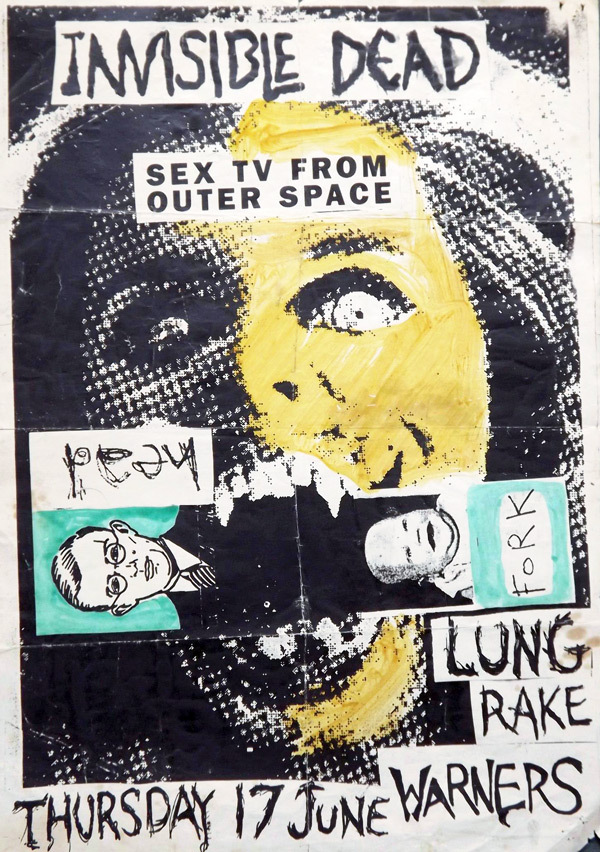 –
The Yellow Bike Soundcloud archive
The Creative Sounds Society and The Stomach
Furchick (Claire Pannell) at Soundcloud
Aside from a few record sleeves and two Lung publicity shots, the images on this page are courtesy of Claire Pannell.