Before recording their debut album, Waves had done the rounds and approached record labels, including the Warner/Elektra/Atlantic (WEA) conglomerate fronted by managing director Tim Murdoch. At that point Murdoch had been less than interested. After the band's success on Direction Records, that changed.
Graeme Gash (from the 2013 album reissue liner notes): "Cast adrift, we wondered what to do next. The previously uninterested Tim Murdoch had developed an interest, and embarked upon a courtship, inviting us to dinner at his home. Dinner was lavish, and Tim warned us not to overindulge in the riches on offer. But we lived financially-challenged lives, so we gorged, and at some point I threw up over his second story balcony onto God knows what, vainly hoping he would think it was some other band."
Murdoch's enthusiasm remained undiminished, as Gash explained in the liner notes: "At some point, Tim conveyed to us that, while recently in America, he had asked Lowell George about Waves, and Lowell had professed to not remember us. Our feet, which had up till that point been floating several inches off the ground, came solidly back to earth. The option left standing was WEA, and we took it."
Waves entered Mandrill Studios in Parnell to record their second album for WEA Records with audio engineer Dave Hurley.
Dave Hurley: "Graeme Gash would have seen us at Mandrill as a new innovative studio run by qualified people who were musicians themselves … quite different – but like-minded type people. Tim definitely gave the OK for the recording at Mandrill."
Gash: "We had done quite well, getting to No.6 on the NZ album charts, which in those 'play something we all know' days was a pretty reasonable effort. The previously uninterested majors came calling. Consequently, we ended up in Parnell's Mandrill Studios, set up by Glyn Tucker Jr and Dave Hurley, where we recorded what was to be our second album. By this time Michael Matthew had gone and we had a new bass player, Michael Mason, and our own drummer, Rex Carter. Some of the songs followed the path set down by the original album, while others were headed in a whole different direction. We were producing it ourselves, and it was all ourselves: unlike the first album, there were no guest performances.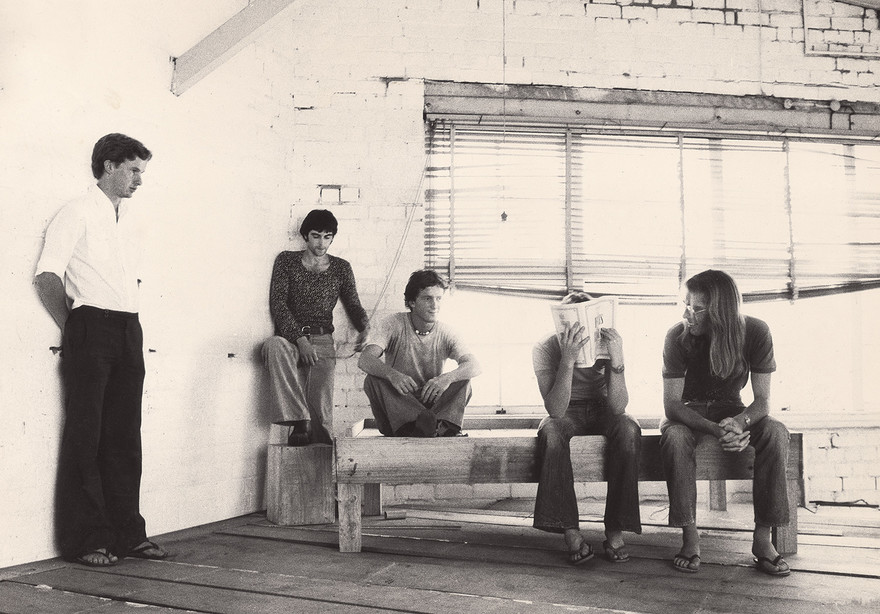 For this album the band was also exploring an augmented sound with electric guitars.
Gash (liner notes): "The award for most-improved goes to Kevin Wildman. Never a prolific writer, he had nonetheless managed to provide us with a worthy follow-up to 'Arrow', in the form of 'Head Full Of Stars'. But more importantly, in the time between albums, Kevin had developed an amazing affinity for slide guitar, in the process providing the band with a whole new dimension. As with his singing, Kevin's tone and choice of notes were invariably on the money."
Dave Hurley: "I was really into the band and they had progressed a long way from the first album. They had gone more electric. The songs had a bit more of an edge to them and I got along with the band really well. It was great."
Gash: "The rhythm section was gelling nicely; the songs and the playing seemed a step up and we felt much more relaxed and in control of the process than we had been previously. Things were looking pretty good."
But once again industry machinations prevailed.
Gash (liner notes): "With just a few solo overdubs to complete and on the verge of mixing, we were told that Tim [Murdoch] didn't like what we had done and had ordered the multi-track tapes to be recorded over. Can you do that? He did."
Dave Hurley: "It's hard to remember, but I'm pretty sure Tim came into the studio and said 'let's see what you've got here' and after listening more or less said 'Nah, I don't like this' and said the tapes have gotta be erased. 'Erase the tapes,' and walked out. No explanation, but I think the underlying reason was that he probably didn't get a handle on it."
A crushing blow.
Hurley allowed the band to have a rough mix copy of the tapes, either on cassette or 1/4" reel-to-reel before the multi-tracks were wiped. It was a brave move that could have caused trouble for him. In fact, when the album Misfit was later released in 2013, it was revealed that there was a press release describing how the scrapped Mandrill sessions had resurfaced with Hurley's quick mixes. He remembers getting a call from Tim Murdoch's lawyer asking if what had been reported was true. Murdoch maintained that he had no recollection of ordering the tapes being erased. Fortunately for Hurley the issue never went any further than that.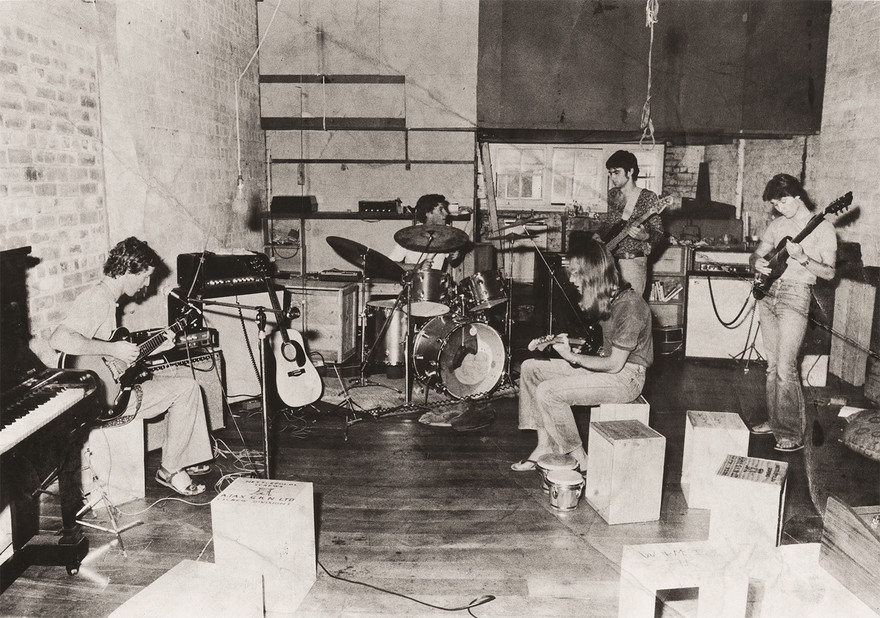 Gash: "That is the only record we have of our endeavours, an entire album's worth of work."
Gash (liner notes): "We road-tested our new repertoire at the Maidment Theatre in March 1977, where the support act was After Hours, a quartet that included Geoff Chunn and an emerging Neil Finn, the latter's class already evident. Around the same time we also did the support spot for Maria Muldaur, who brought with her the sublime Amos Garrett. After the show, Amos came up to say that Lowell George was asking after us; wanting to know how we were doing. He hadn't forgotten. Cue the theme to Psycho. Within a year or so, Lowell had left the planet, courtesy of a massive heart attack. Disheartened? A little. Ready to concede? Not quite."
In July 1977 Waves recorded one last song, 'Vegas', at Mascot Studios and delivered it to WEA.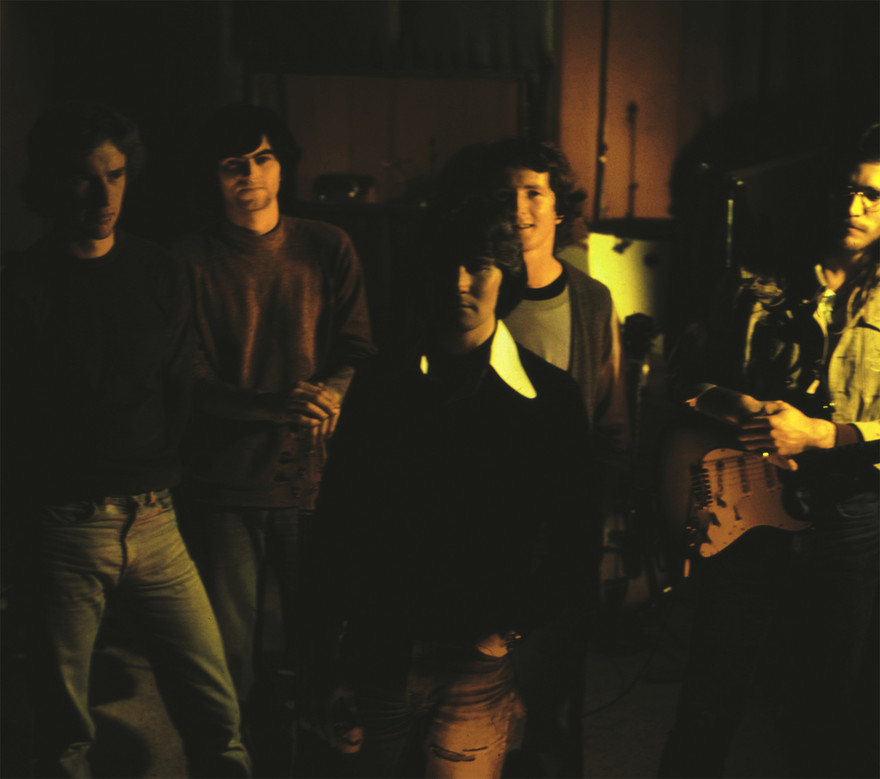 Gash (liner notes): "… some time later we gave it one last crack with Tim Murdoch, recording a single song, 'Vegas', at the Mascot Studios in July 1977. In those days of limited options, you took your opportunities where you could find them. Filmed in the studio by director Michael Firth, it was some of our best playing. In the stills, we're smiling. Almost unbelievably, the plug was once again pulled just prior to mixing, the difference being that this time the multi-tracks were not destroyed. They came to light in 2012."
"After a few good blows to the head you start to wonder what it's all for." – Graeme Gash
In 2013 Gash stated, "Maybe we just weren't tough enough; certainly, after a few good blows to the head you start to wonder what it's all for. The second album being wiped just prior to the mix broke our hearts. Some months later, our final song, 'Vegas', being abandoned (once again) just prior to the mix broke our spirit, and we conceded and walked away. On good terms with each other, I might add."
Despite Waves disbanding, Graeme Gash remained an ardent believer in the power of a good song. In 1981 he recorded a solo album called After The Carnival that included the single 'Watching Television'.
Gash: "After The Carnival was me walking away from some less than happy memories and looking for an alternative musical path. I hopped on a plane to Sydney and hunted down Direction's Kerry Thomas, put some songs in front of him and asked him if he'd fund it. There was some mutual respect going on – he said yes and founded Siren Records. Got me to design the logo.
"I had the material and the backing, so I went hunting for a studio. Doug Rogers was just finishing off Harlequin Studios in Auckland. It was pretty flash for the times. I believe Carnival was the first album done there, so we managed to secure a reasonable $ deal. Also hanging around at the time was Lee Connolly, a very talented man. One day, in the control room, he played me the stuff he'd done in England, and I said, 'This is great, will you come and work with me?' Our engineer was Paul Streekstra, and I have to say the three of us made a pretty good production team.
"Some very cool musicians came and helped me out – Steve Garden (drums), Howie Morgan (bass), Paul Lee (soprano sax), Paul Clayton (bass), to name a few. And, of course, a touch of Waves. Everything was first or second takes. The album was mastered at Studio 301 in Sydney. It came out sounding pretty fabulous, really. The day of Carnival's New Zealand release, the news came to me that Kerry Thomas had just gone down in a plane crash. He nearly died (the people around him did). He was out of commission for a long time. The album was received well enough but there was no machinery behind it, so as you say, comparatively low sales.
"That was the beginning, though, of a good period for me. I worked with Limbs Dance Company on both music and visuals, did sets for blacklight puppet theatre, scored a short film for Christine Parker, worked on an animation piece with Joe Wylie at Magic Films, did some stuff at Harlequin with Lee and Paul. Something of a golden patch, you might say."
David Marshall was equally active, touring with singer-songwriter John Hanlon as accompanying guitarist and guesting with Cilla Black and The Hollies before forming the band Lip Service with Peter "Rooda" Warren and Rob "Revox" Guy, who recorded a self-titled album released through CBS in 1980. After the demise of Lip Service, David went on to form the band Martial Law in the mid 80s which recorded an EP for the short-lived independent label Hit Singles, owned by John Doe and distributed by WEA. (Warren and Guy joined Dave Dobbyn in the original lineup of DD Smash.)
Fast forward to 2013: an approach was made to Waves to reissue the long out-of-print debut album. The subsequent album, Misfit, also included the reference mix of the unreleased second album.
Wildman: "This is a subject that had been bouncing around for decades. Why don't we re-release the album? It hadn't been something that we wanted to do. But we became aware that there was a demand or could be a demand because of the prices that Real Groovy were fetching for a mint copy with good art … so we knew people were paying good money to get a good copy of it."
It was a combination of Marbecks record shop owner Roger Marbeck and New Zealand music archivist Grant Gillanders from Frenzy Music who suggested the reissue: they equally believed that it would help cement Waves' contribution and place in New Zealand musical history.
Gash: "We were a bright light on the horizon for a relatively short time, and quite localised I guess. Eventually the young guns came sailing through and left us in their wake, but hell, isn't that always the way? Don McGlashan, bless him, grew up listening to us. Neil Finn was our support act at the Maidment Theatre. Holy shit, who says that? Everything has its place and time. Here's how I see it: Music is a wonderful thing; it defines us as a species, in a way not much else does, as it cuts across a multitude of divisions to unite people. It is bigger than individuals and their personal tastes. It makes people passionate – that has to be good. The genre is not important, because there is room enough for all of it. If your song has made the soul of one human being glow a little brighter, then you've done the job required. For a little while, we did that." (NZ Musician, 2013)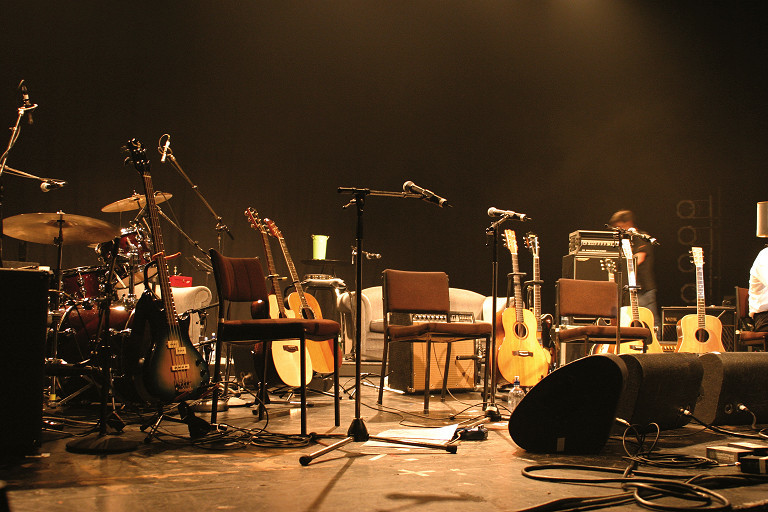 The decision by Ode Records (purchased by Roger Marbeck from original owner and founder Terence O'Neill-Joyce in 2007) to reissue the album on CD, digital services – and especially vinyl – clinched the deal. It was launched at Real Groovy on Record Store Day 2013, accompanied by a well-rehearsed live appearance.
Gash: "It's nice to have your pin in the map, because the story of New Zealand music is a long one, and full of riches, and we're part of that musical tapestry, champions of home-grown music at a time when that wasn't a particularly popular pastime. The album became a collector's item because you couldn't get it. And also, perhaps, for a certain group of people it recalls memories of a time in their lives that was particularly good. Long, hot summers, low rents, jobs for everybody, that sort of thing. And – just maybe – it was quite good."
Waves remain lifelong friends and their mutual passion for song and harmony endures. They continue to get together and record new material – and despite the motivation in their mutual belief being tested time and again, the spirit of Waves continues, like a rainbow after the rain.
--
Read Waves: an oral history, part 1