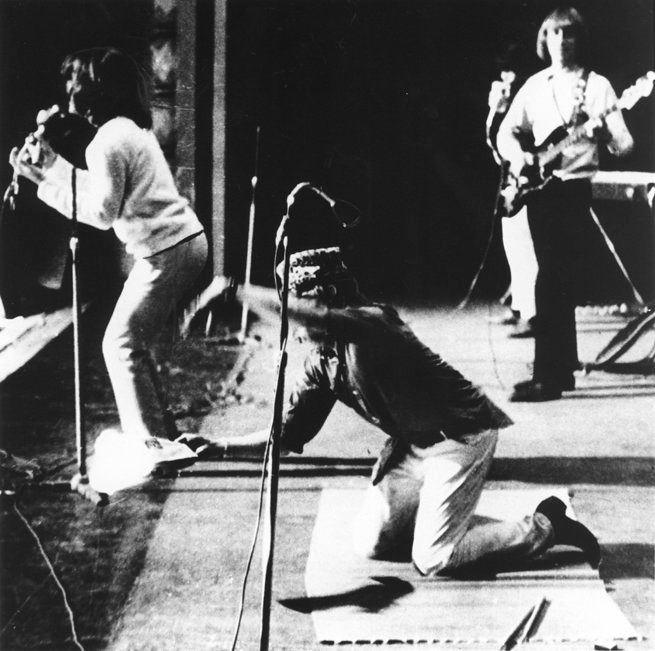 The Pretty Things tour of New Zealand in August 1965 was a nation-changing event, at least for those of an age to go and witness perhaps the most raucous and challenging band to have visited our shores. The kids loved it and it fundamentally changed the way we made music. Adults and the media reacted in a way they've never reacted to visiting pop stars before or after. Indeed, The Gisborne Photo News, who ran these incredible images across two issues in September 1965, led with the headline "This Is A Pop Star?"
They would also say, "other acts on the bill were of a fairly high standard, but this group was about the worst we have yet seen. Good thing they have gone back home, we certainly don't want any more imports like that."
Geoff Lealand was there.
American humourist PJ O'Rourke reputedly has a one word retort to those who go on about The Good Old Days: "Dentistry."
My response to those to evoke a golden age of the 1950s and 1960s in New Zealand might be: "School cadets." The fortnightly torture boys had to go through in the interests of "military training" in the South Taranaki high school I attended during these decades encapsulates the social tone of those years: conservative, authoritarian and out-of-touch. The "skills" I learnt during such training (how to strip a Bren gun, how to march in step) have proven to be of little value in my long journey through life.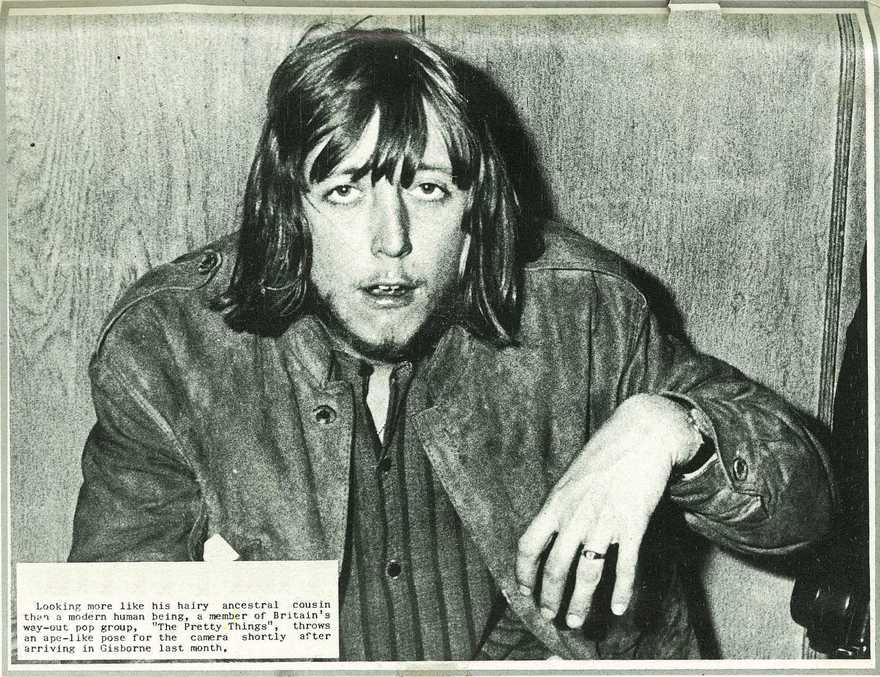 Indeed, the more important lessons in these years was when I was invited to march "out of step". One of these moments was when The Pretty Things came to town in 1965, brought here in a package deal by New Zealand-based promoter James Haddleton. This tour by the British rock and roll/rhythm and blues band has been extensively recorded in a rather breathless publication, sprinkled with bold headlines and exclamation marks, by three fans (Mike Stax, Andy Neill and John Baker, Don't Bring Me Down … Under: The Pretty Things in New Zealand, 1965, Ugly Things Publications, San Diego, 2006) but I also want to offer my own recollections, as well as an update.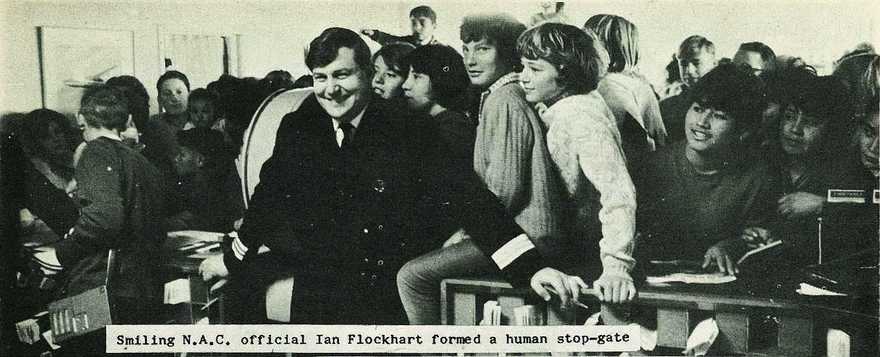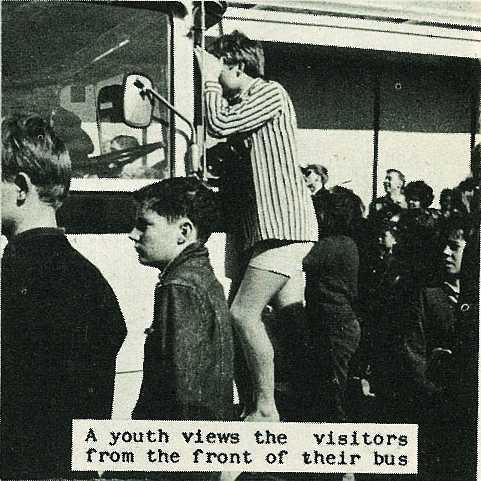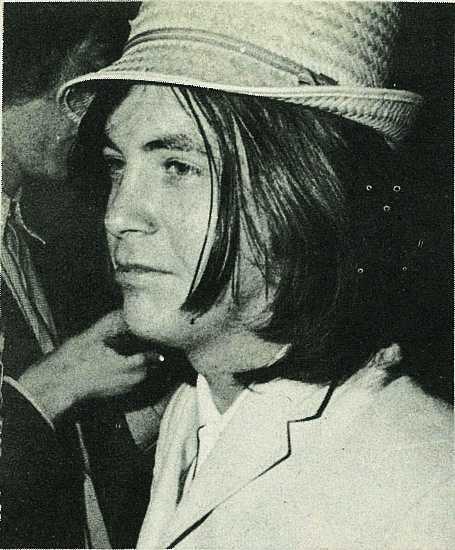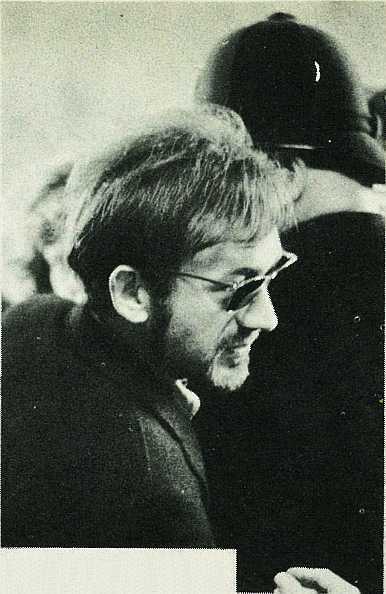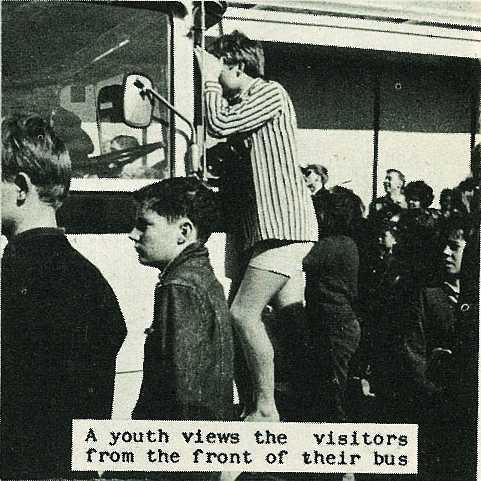 The Stax, Neill and Baker book features a foreword by founding member/lead guitarist Dick Taylor (who also played in an early version of the Rolling Stones), who speculates about the possibility of returning to New Zealand, despite the "life-time ban" imposed on him and his colleagues in 1965.
"I'd love to go back there, but would they pounce on me and put me on the first plane out? Even if I did get in, it wouldn't be the same place. I'm sure the pubs don't close at 6.30 and there aren't cars with wooden wheels on the street and a bunch of long-haired oiks from England wouldn't be regarded as creatures from another planet who could tip the country into anarchy."
As with many life sentences for more serious crimes, country-wide lifetime bans are open to modification, and The Pretty Things did get early parole when they returned to New Zealand in 2012, for a one-off concert at The Powerstation in Auckland on December 11, 2012. Advance publicity for the concert ("They swore they'd never come back …. Well, GUESS WHAT?") made much of of the previous appearance in 1965 and reproduced an inflammatory headline from the NZ Truth, but the leading troublemaker, drummer Viv Prince, was replaced by a much younger, better behaved drummer, along with bass, rhythm and percussion back-up (all of whom probably weren't born before 1965).
After warm-up acts by The (Australian) Pleazers, Larry Morris, Ray Woolf, and Midge Marsden and Dave Hurley, vocalist Phil May (68) of The Pretty Things stepped up the mic, with Dick Taylor (69) close by on lead guitar. They had both aged reasonably well and were not as scary up close as Ron Wood or Keith Richard, even though Taylor did resemble Harry Dean Stanton from Paris, Texas. Given the events of their previous visit, I was expecting a solemn announcement but all we got from Phil was "It's good to be back". Nevertheless, there was a heckler in the crowd who shouted back, "Where the fuck have you been?"
The band then launched into 'Road Runner' (considered by some to be the best version after the Bo Diddley original) and a repertoire ranging from probably their best known track 'Don't Bring Me Down', to songs of now-lauded (but neglected in its time) concept album S.F. Sorrow, and finished with an encore rendition of 'Rosalyn'.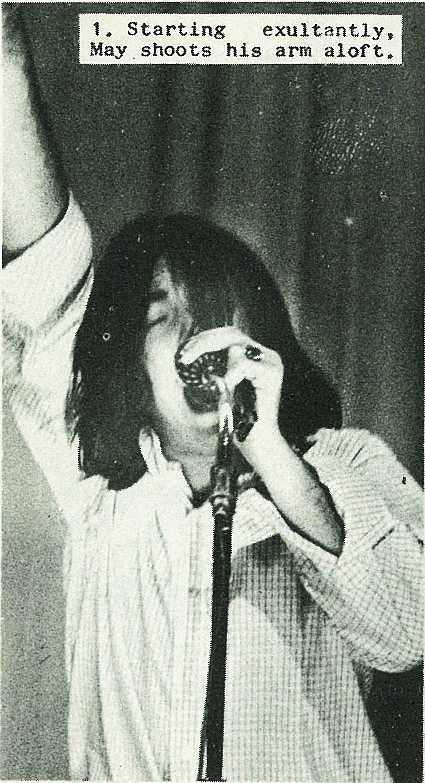 The Pretty Things were never a hits band and, to be frank, were very much a B-list band even in their prime, overshadowed by other 1960s British groups with higher profiles and extended longevity (The Stones, The Kinks, The Who et al). There were those who were at the 2012 concert (and possibly at the 1965 concert) for the music – for The Pretty Things, on both occasions, provided an exciting musical experience, evoking a particularly British take on American-sourced electric blues, but with a extra ragged, rock and roll edge.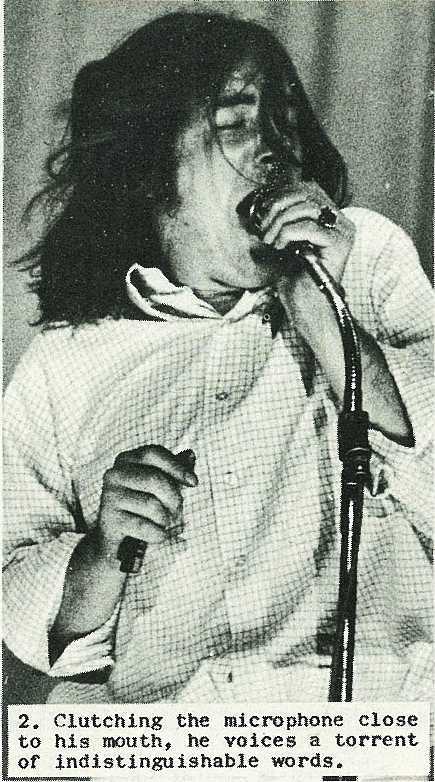 They were a reminder that an essential part of rock and roll was properly about youthful rebellion.
The Pretty Things provide an interesting footnote in the broad history of popular music but, in respect of New Zealand, they are more significant. They were very influential in terms of New Zealand music fans in the mid-1960s for they raised the temperature in respect of how bands should look, sound and behave. In some ways, they were a reminder that an essential part of rock and roll was properly about youthful rebellion, ownership of culture and – most importantly – about offending "the olds".
The Beatles had toured New Zealand in June 1964 to great acclaim, but they lacked the subversive edge of groups such as The Pretty Things and their appeal dwindled once mums and grannies started humming along to Beatles tunes (well, that was my experience!). Viv Prince, the out-of-control drummer, was probably rather ill-directed and incoherent in his public behaviour (I recall the moment when he ran around the stage of the Opera House in New Plymouth, waving a flaming newspaper) but he did set the template for other out-of-control drummers (Keith Moon of The Who, for example), and arguably paved the way for anti-social performances in the punk era.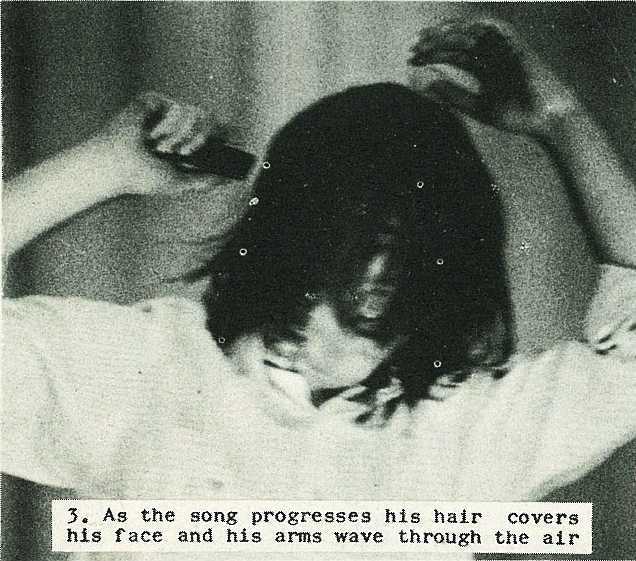 He and his colleagues generated predictable alarms amongst parents and guardians in 1965 and produced even more predictable, alarmist newspaper headlines in New Zealand (The Taranaki Daily News captioned a photo of their arrival at New Plymouth arirport with "These, believe it or not, are men!") but for many New Zealand fans (myself included), they represented an enticing world beyond staid, conformist New Zealand.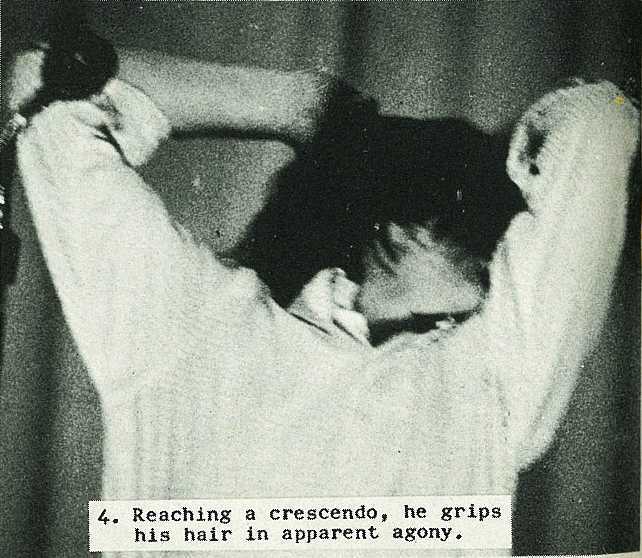 Even more significantly, the lasting legacy of The Pretty Things, was on local musicians. They were directly influential on the supporting acts at their 1965 concerts and this influence continued to show in the 2012 appearance of The Pleazers and Midge Marsden and the re-appearance of Larry Morris (of Larry's Rebels). The Stax, Neill and Baker book also recalls how bands such as The Dark Ages (Auckland) modelled themselves directly on the British band, whilst Roy Colbert in the same book describes in how instrumental they were – musically and stylistically – on Third Chapter in Dunedin, The Unknown Blues in Invercargill and Chants R&B in Christchurch.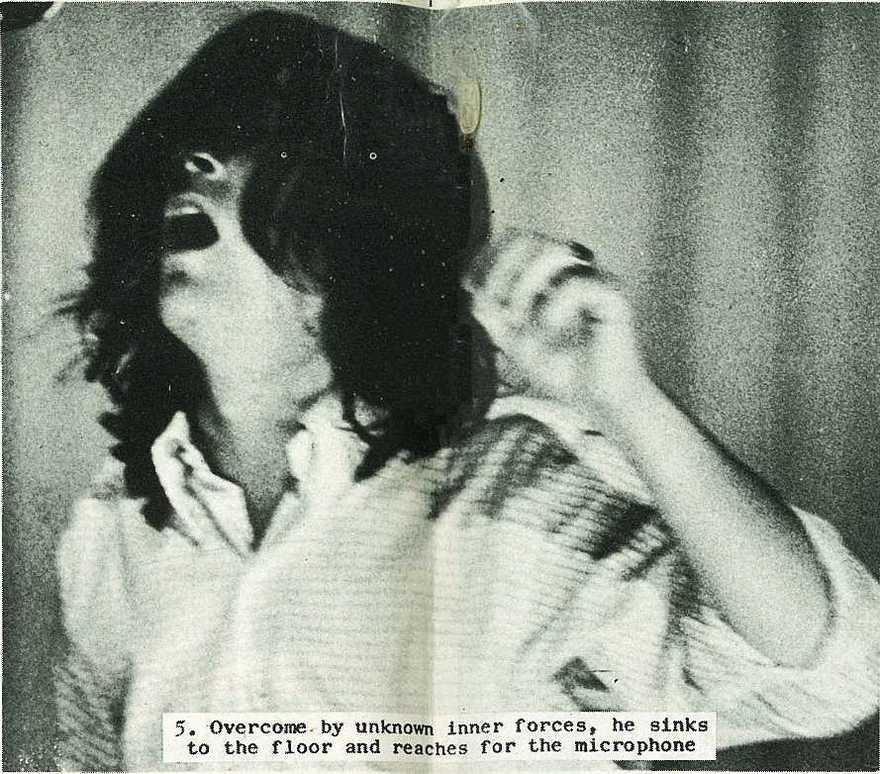 So, what do I recall of the infamous New Plymouth concert? I have no memories of performer Eden Kane and only dim memories of the actual music The Pretty Things played, for the truth is that my strongest memories are of the waif-like figure of Sandie Shaw, swaying in bare feet at the borders of the New Plymouth stage. She was able to stir the loins of an innocent young boy from South Taranaki in ways The Pretty Things couldn't.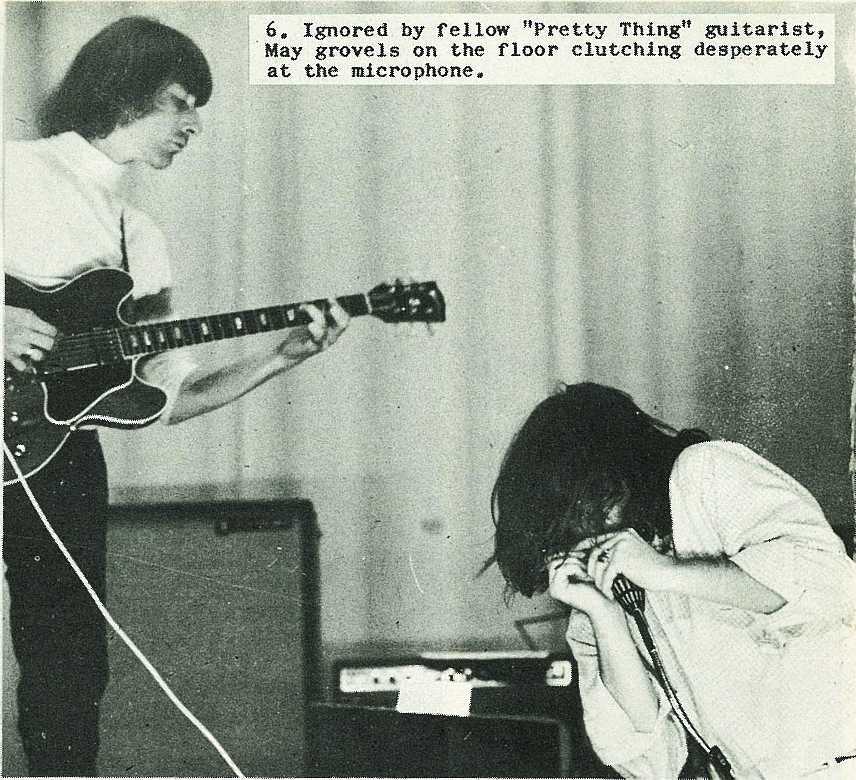 Nevertheless, The Pretty Things did appear at an opportune time in my life (and, I suspect, the lives of many other young New Zealanders), when music tastes were being reworked, New Zealand was becoming more open to the world, dull old ways were being challenged and teenagers were starting to find their feet.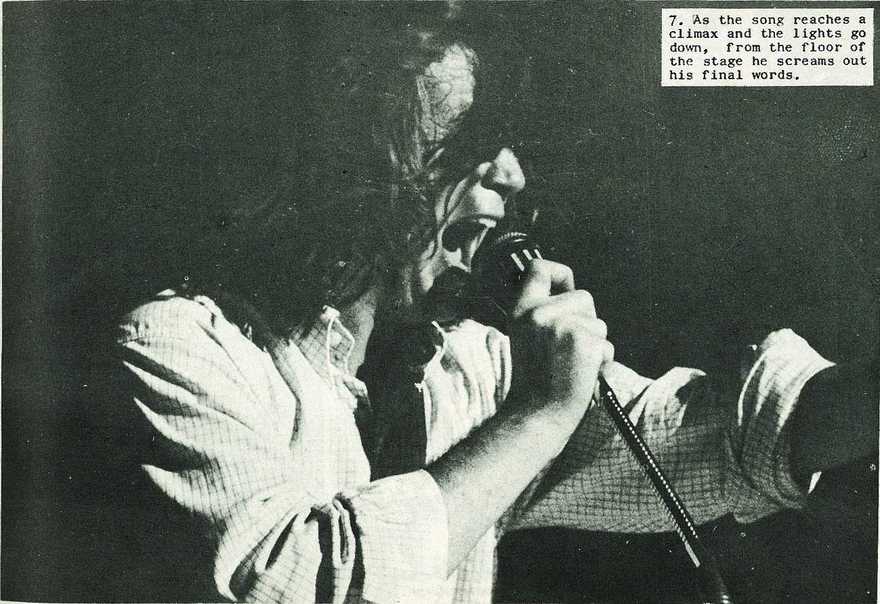 Even though their influence in terms of New Zealand music was significant, their social impact was probably more important and they should not be considered as just another nostalgia act (Rolling Stones, The Hollies et al) but be included as an important moment in our history, as the nation emerged out of the dark ages of the 1950s and the alarmist scenarios of the 1955 Mazengarb Report on Juvenile Deliquency.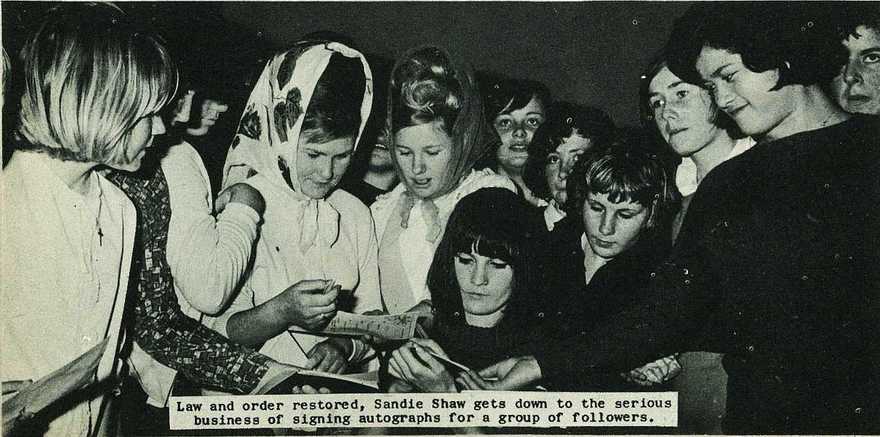 --