There's a mildly amusing moment in the film adaptation of Nick Hornby's High Fidelity when a perfectly reasonable query from a bewildered record shop customer is met with a dismissive sneer from rock snob-shop attendant Barry, played by Jack Black: "Do we look like a store that sells 'I Just Called To Say I Love You'? ... Go to the mall!"
The assumption or implication is surely that mall-bound suburban record shops are by default less discerning, or somehow inferior, to Barry's rather more sophisticated and hip inner city outlet. Had Barry been around in Wellington during the Eighties and Nineties, he would most certainly have been given something of a cliché-confronting wake-up call in the form of a shop called The Soul Mine.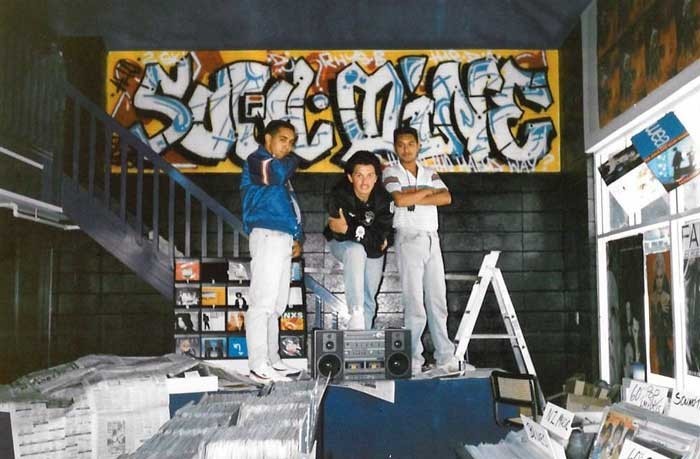 Established in 1985 by Tony Murdoch, The Soul Mine was not only based in the satellite suburb of Kilbirnie, it was located on the outer fringes of the otherwise quiet and conservative Baycourt Mall. While that location was both a blessing and a curse at different times throughout the 21 years of the shop's existence, The Soul Mine defied all of the stereotypes, and Murdoch's shop was a long way removed from the clichéd mall-bound record shop of Barry's insular worldview. Not only would Murdoch have stocked 'I Just Called To Say I Love You', he'd just as likely have encouraged you to explore the entire Stevie Wonder back catalogue.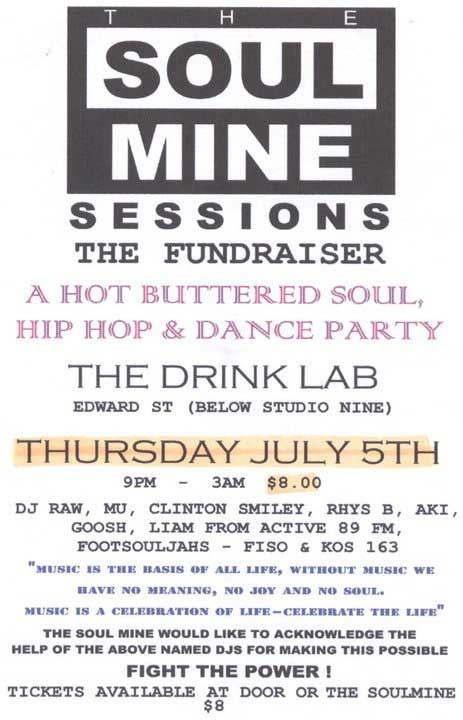 Between 1985 and 2006, a period that saw many record shops in Wellington central come and go, leading up to an era when previously thriving record shops either just disappeared or were swallowed whole by large faceless chains, The Soul Mine beat the odds to thrive and survive.
Aside from being an unlikely music retail survival story, the tale of The Soul Mine is one that revolves around a number of key personalities, and across two full decades it becomes an account of how the various strands of Wellington's then-fledgling hip hop and wider dance music scenes evolved. In fact, in many ways The Soul Mine inadvertently took on a de facto custodial and sponsorship role for Wellington's fast-changing nightclub scene, and it quickly became a hub for aspiring DJs to meet and hang out.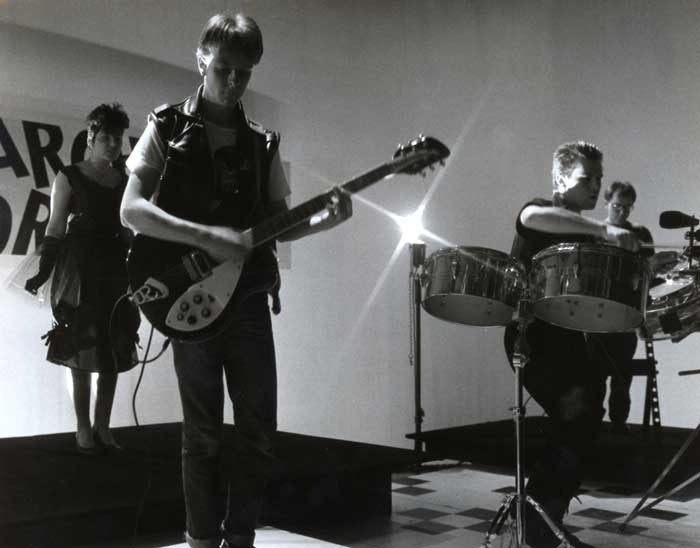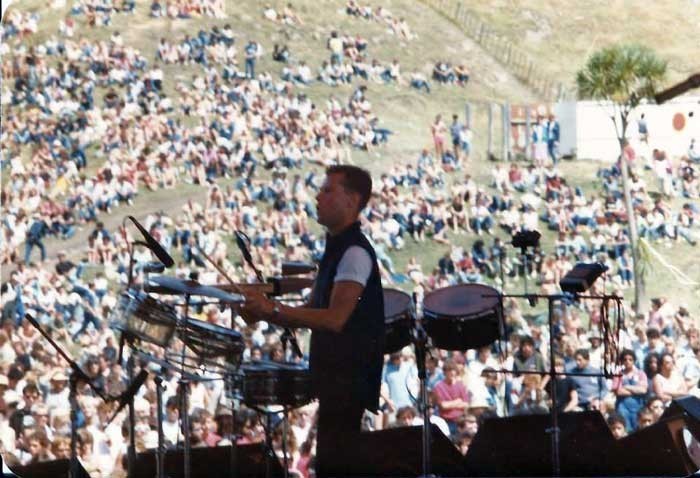 Murdoch cut his teeth in music retail by running a shop called Vibes in Gisborne (from 1978 to 1983) before making the move to the capital. He was also in a band called Marching Orders and his knowledge of music was second to none. Murdoch took a short break from all things retail after moving to Wellington, but passion is a demanding mistress, and that love of music compelled him to set up The Soul Mine.
As he explains below, despite the Vibes experience, it was still something of a massive leap into the unknown:
"I had about 18 months with Marching Orders, and spent some time working as a porter at the James Cook Hotel. Central Wellington was well sorted with stores like the EMI Shop and Chelsea Records in Manners Mall. But out in Kilbirnie there was one vacant shop in the mall. It was on the corner, and street frontage was essential for us. It was part of a new complex, an empty shell. We had to start from scratch, build everything, paint it, carpet it, everything. So that cost money. Then there was stock … "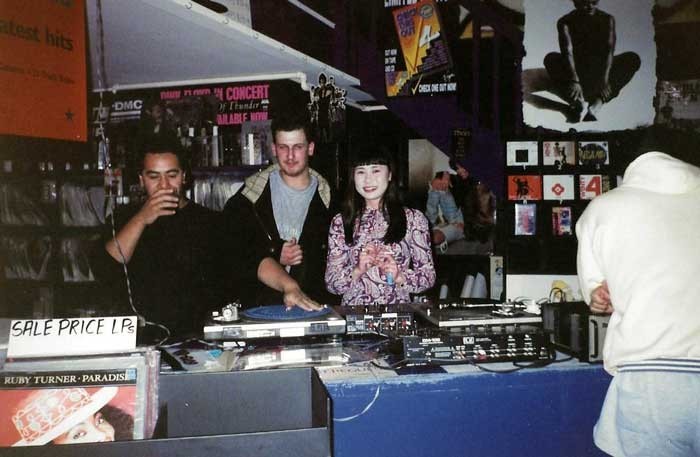 The collective "we" includes Murdoch's life partner Helen Hayes, plus parents Brian and Doreen. All played pivotal roles in The Soul Mine becoming the fixture it eventually did. There was very much an extended family feel about the shop. It started with that quartet – with both Helen and Doreen working behind the counter, and Brian's astute business mind keeping an eye on the numbers – and extended well beyond that. The down-to-earth friendly intimacy that comes with a family business was something you could sense the moment you walked through the door.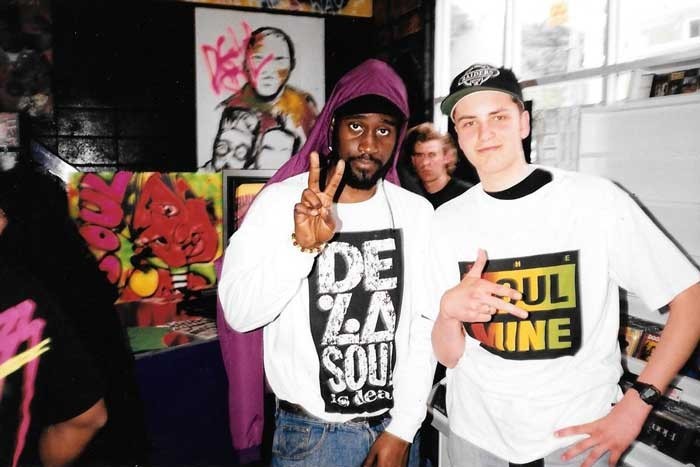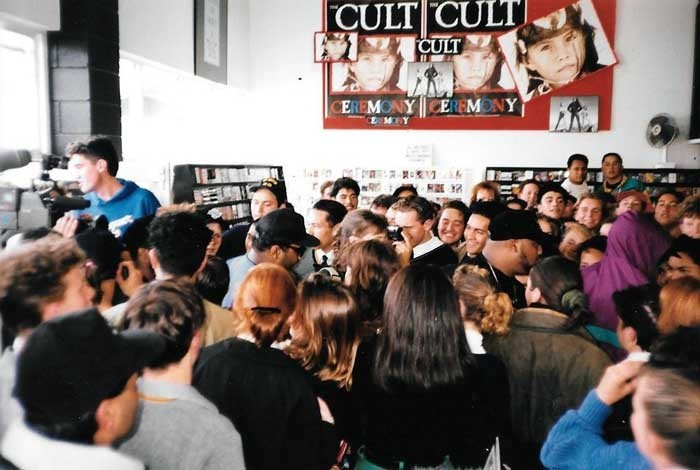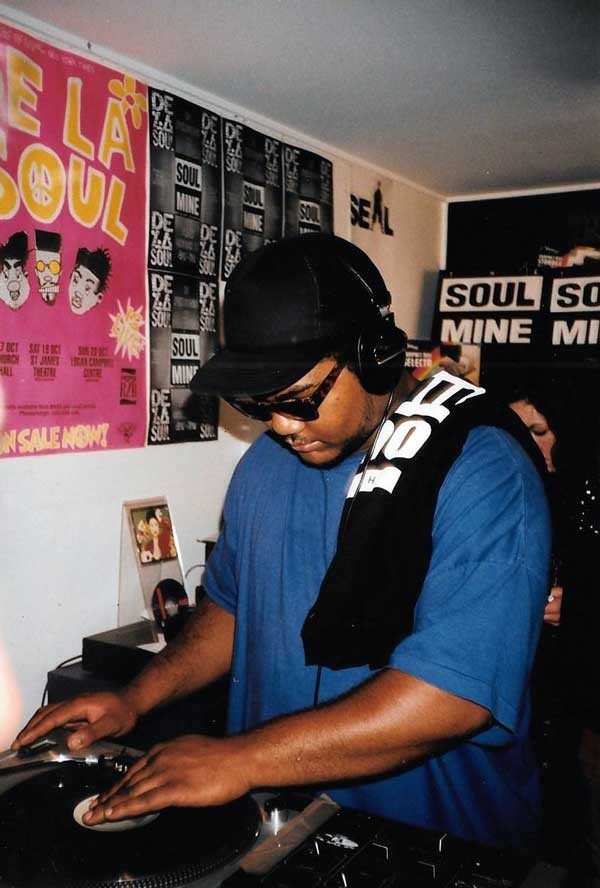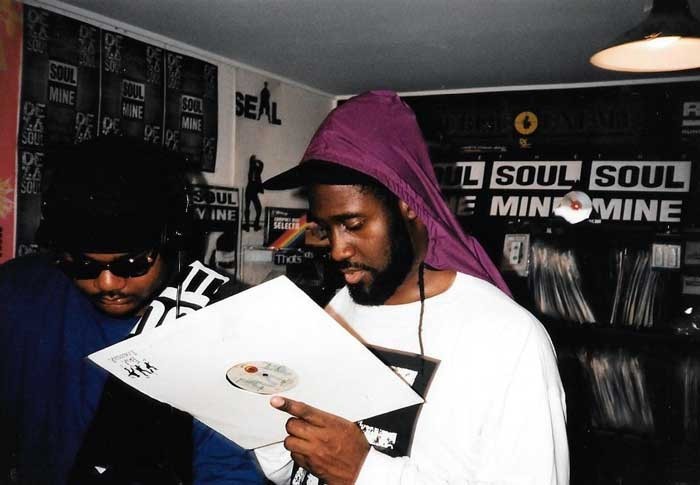 The close community feel of its Eastern Suburbs location also soon became a blessing rather than a (potential) curse.
"We were lucky to have St Pat's Town, Rongotai College, and Scots College on the doorstep, and of course Newtown is close by. Guys would drop in after school and the (youthful) hip hop thing started to gain momentum via word of mouth.
"I started to source Def Jam after becoming interested in the likes of Run DMC and LL Cool J, but it was still considered a subversive, marginal genre. Rhys B and his posse, and guys like 'the godfather' Tony Pene (DJ TP), starting coming into the shop. I particularly remember Sean Edwards (aka DJ Glide), who was the first guy to directly approach me to sponsor a night. He had a night at Clares, an 'Adidas' night, so we became part of that."
The Soul Mine started catering for the DJ scene at a time when DJ culture needed catering for, and although it may not have been part of any great master plan, Murdoch quickly became the default "go-to" guy for all niche DJ needs. The shop didn't just sell music, it acted as a focal point for a growing subculture. By the late Eighties, The Soul Mine had cemented its vital point-of-difference within the capital's increasingly competitive music retail scene.
"They (the DJs) started coming into the shop for a reason. I used to get access to things before they came out, and then that changed when the major record companies started having an importing arm, which levelled things out (in terms of hip hop and dance music) and the whole of Wellington started getting into it.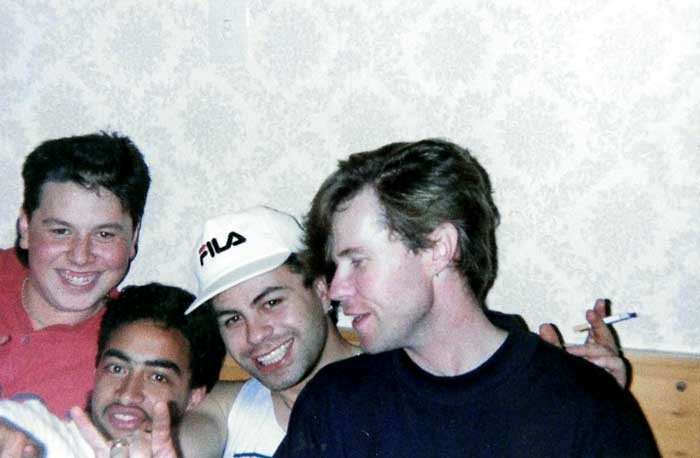 "Regular customers – aside from Bell and Pene – included the Lyall Bay collective; cats like Bill Urale (King Kapisi), Ian Seumanu (DJ Raw), who runs the DJ school out at Whitireia, and Shaun Tamou, who is now based in Australia.
"There was the Newtown collective; Kerry 'Aki' Antipas, who's still doing it week in week out, DJ Rockit V, the Wright brothers, Douglas (Swervone) Wright and Andrew (Kerb 1) Wright, break dancers and graffiti artists of the highest order.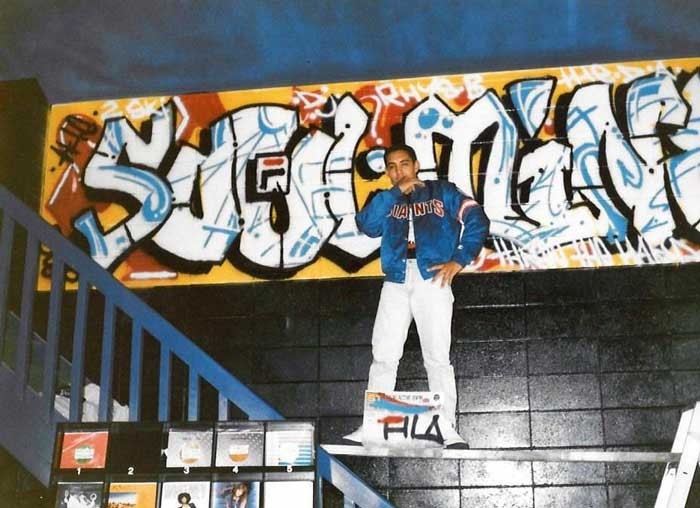 "There was also the Island Bay boys; Rodrigo Pantoja (Don Luchito) and DJ Mikki Dee. Plus inner city cats like Kosmo Fa'alogo, now based in Sydney but still promoting hip hop parties and shows. The next wave featured guys like Jason 'Jaz' Ford, hip hop DJ extraordinaire, and of course, there was the one and only Jason 'Clinton Smiley' Harding, who was also there at the beginning.
"John Campbell had been a DJ at Radio Active and he used to come in, so when De La Soul came and did an in-store (promo) in October 1991, we got coverage on TV3 (where Campbell had just started). It was mobbed. Then in 2003, we hosted Coolio."
Those working in the shop also had an influence on the direction it took, just as Murdoch's positive influence was often the catalyst for others to establish themselves elsewhere.
"I was getting busy, and I needed help, so I got Irene (Chan) from an employment agency, and then after about three years she told me she was leaving to open a shop in Cuba Street."
Chan would later move to Auckland but established her own shop in Wellington, called Ebony – plus her own label Froth, and distribution arm, Flavour.
"Cian O'Donnell was an English DJ who worked for me for a few years in the Nineties. He was into rare groove, soulful house, and a lot of tasty mixes. Cian now co-owns Conch Records in Auckland. We used to import huge quantities of all that stuff from the UK. He was quite special, quite unique. He was a great DJ and had his own band of followers who regularly frequented the shop."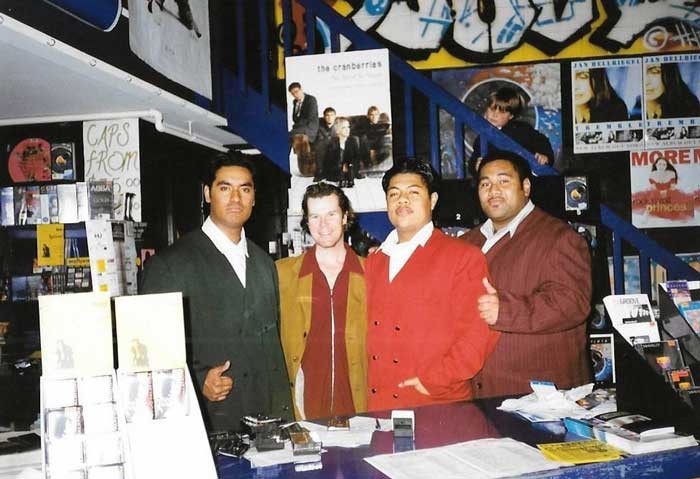 Plus there were many others: staffers like music nut Matt Pender, who would go on to become a charismatic frontman for much loved Wellington bands like OdESSA, Ricky Boyd & the Boomshack Band, and Bikini Roulette. And there was Mike Hunn, who learned the trade before later going on to manage shops like Sounds and ECM.
And naturally none of what The Soul Mine achieved would have been possible without the support offered by those ever-present family members, with the arrival of son Justin in 1989 keeping Murdoch sufficiently grounded and focused on the task at hand.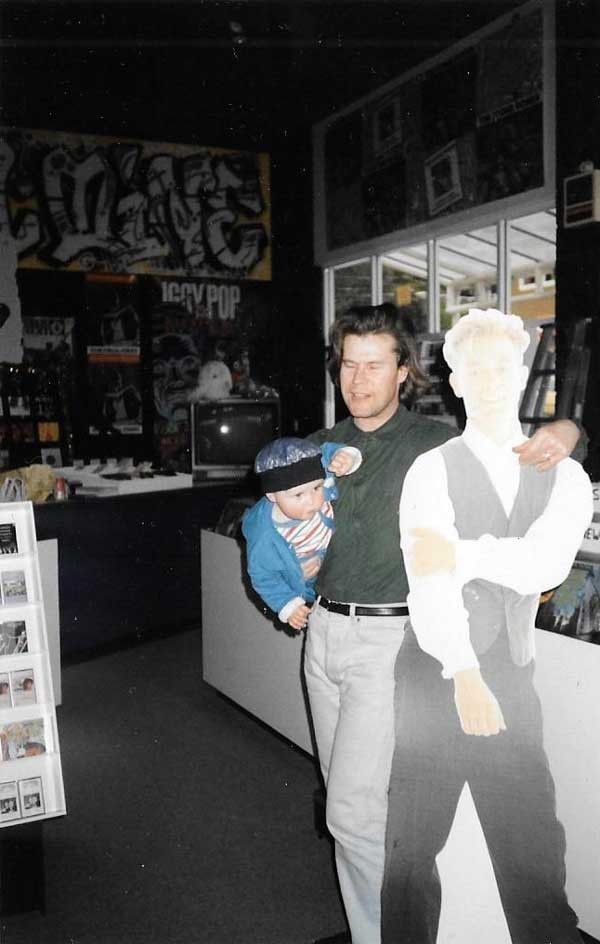 Yet for all that The Soul Mine was an important part of the Wellington dance music and club scenes, it wasn't enough for the shop to have a niche point-of-difference. It was competing with more centrally located chain stores, so it was also the shop's ability to cater for a core clientele – the mainstream punter – which ensured its success over two very fast-paced decades. Having a wide range of musical taste and knowledge behind the counter was an essential part of that. Thankfully, The Soul Mine never had its very own Barry.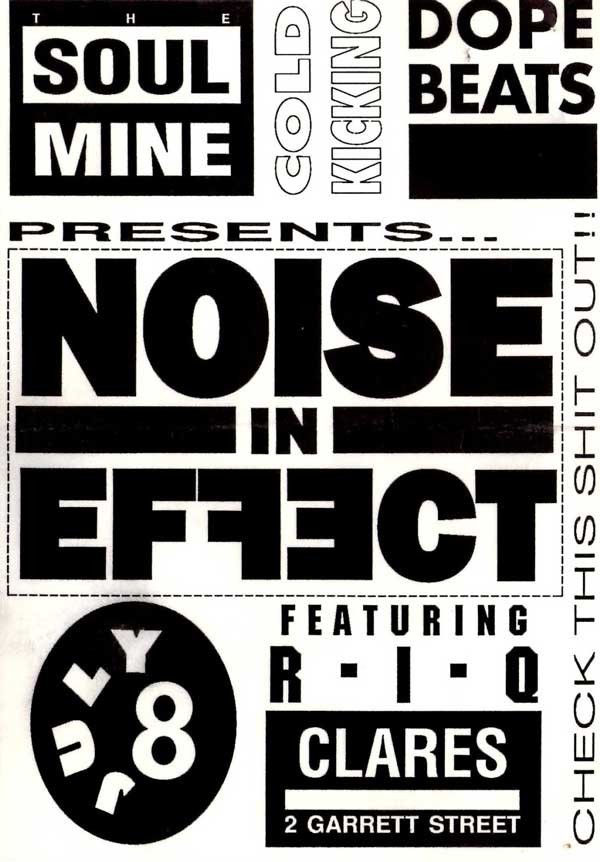 "We needed to stock those mainstream-type bands or albums. Stuff like Fleetwood Mac's Rumours or Paul Simon's Graceland – those types of albums. Whatever the Top 40 was, and those 'greatest hits' releases, whoever it may be, you have to push that stuff through. I was walking a bit of a tightrope there for a while, you know, being the only shop in the Eastern Suburbs, and all sorts of people from all walks of life used to come in."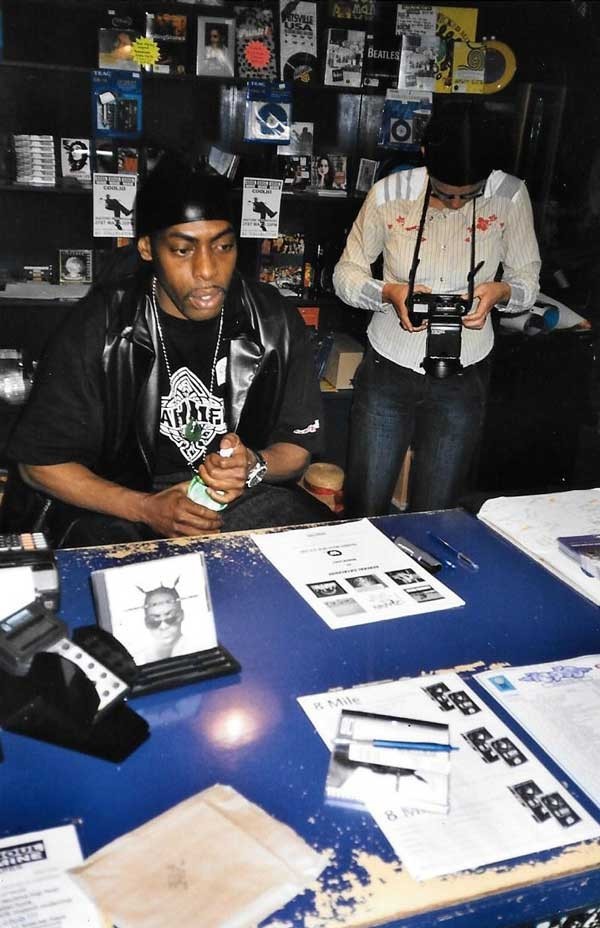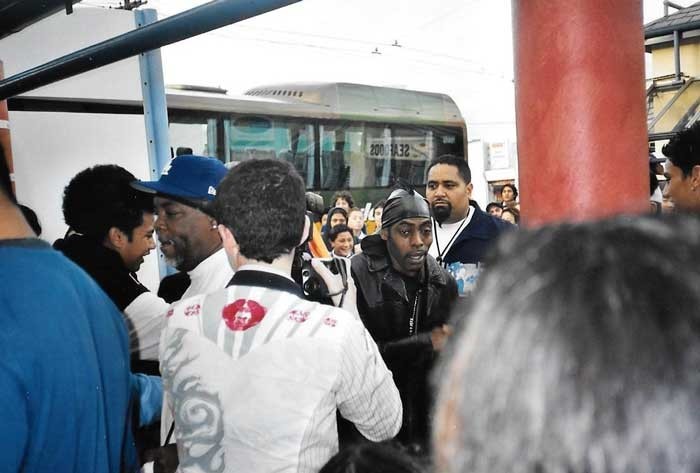 Pressures directly related to changes in the way we consume music, the format it took, the internet, and the presence of non-specialist chain stores led to the shop's closure in 2006, after 21 years. Your author attended the shop's closing down party and it was something akin to a 'who's who' gathering of the local music and DJ scenes; a bittersweet occasion which served to highlight the high regard everyone had for Tony Murdoch and his one-of-a-kind shop. I'll leave the closing words to Murdoch himself:
"I think I was just tired. I was inside this bubble, and I just needed to get out. I was falling out of love with music. I think the word 'organic' is a good way to describe what happened with the shop, the good and the bad. None of it was planned, and I'm really proud of what we achieved."