AudioCulture's earlier piece on the hardcore/punk scene in Auckland and Hamilton focused on the central thread of events that took place between 1994 and 2004. Here is a selection of extra photos from that scene.
NZ Hardcore Past and Present
The original article ended by mentioning the "New Zealand Hardcore Past and Present" project set up to archive the local hardcore scene from its early days through to the present. This work has now been underway for almost a decade and warrants a little more coverage.
It was started in 2012 by Garreth Steiner and Bones Carter, who set up a Facebook page to track down photos, recordings, and videos from the scene (loading the latter to their own YouTube channel). Eventually the pair received help from Cam Wilkinson to create an official website www.nzhcpp.com, providing information on all the relevant acts. It has new interviews with some of the key figures.
Since starting the project they've found a huge amount of video footage from the era, but sometimes this material has required a lot of effort to make it work.
"Back in the day, the 1157 house, where the members of Balance lived, was broken into and all their live footage was stolen," says Steiner. "After eight years of messaging people and reaching out, we finally tracked down some footage of Balance's last show. Bones synched up the audio that was recorded from that final show – which also includes DSM and State of Grace – and it turned out amazing."
They have also recreated some of the classic merch from the era, though this hasn't always been easy, especially when it came to a particular Balance T-shirt:
"We had permission from the band members and with help from Nick Melchoir [the designer] we tracked down an original T-shirt," says Steiner. "After about a year of trying to track down the original photo for the back of the T-shirt we came to a dead end as the photographer who had the original photo [Rene Vaile] lives overseas, and it was in storage in New Zealand. So, we tracked down an original Balance promo poster, which cost us 100 dollars but was good enough to use for the back of the shirts."
They've also been involved in creating shirts for bands that never had merch at the time (eg, Promise of Bloodshed) and are creating designs for current, active bands such as True Intentions. Carter and Steiner even recorded backing vocals for the group. Carter is encouraged by the fact that the hardcore community have been so supportive.
"The more photos and videos we put up, the more people saw our vision and instantly got the nostalgia bug. Then people were just reaching out to us. We have probably close to 3000 or more photos gifted to us on our hard drive. We got so nostalgic ourselves that Garreth and I started a new hardcore band, Drop Off Point, with the guys out of The Break In! ... The website is definitely a labour of love. We haven't made a dollar off our merch site yet but it's great for the New Zealand hardcore community to know and understand the roots of it all."
Photo gallery
AudioCulture's original oral history didn't have room to discuss the bands that preceded 1994, though Dean Cameron (1157 Records, Balance) did name-check several of them:
"Warners, Bygone Era, Armatrak, Casualty, New Plymouths, and Salad Daze were all bands that had an influence on me. When I was 16, I'd go and see those bands play – and that's basically how Balance formed too. Also, the different projects that Dave Goodison was involved with: Anigma, Culture Stone. This is way back in the mid-80s. He went off and did Rumblefish and ultimately ended up in the City Newton Bombers." [Goodison joined Garageland and played for Carly Binding and Gin Wigmore]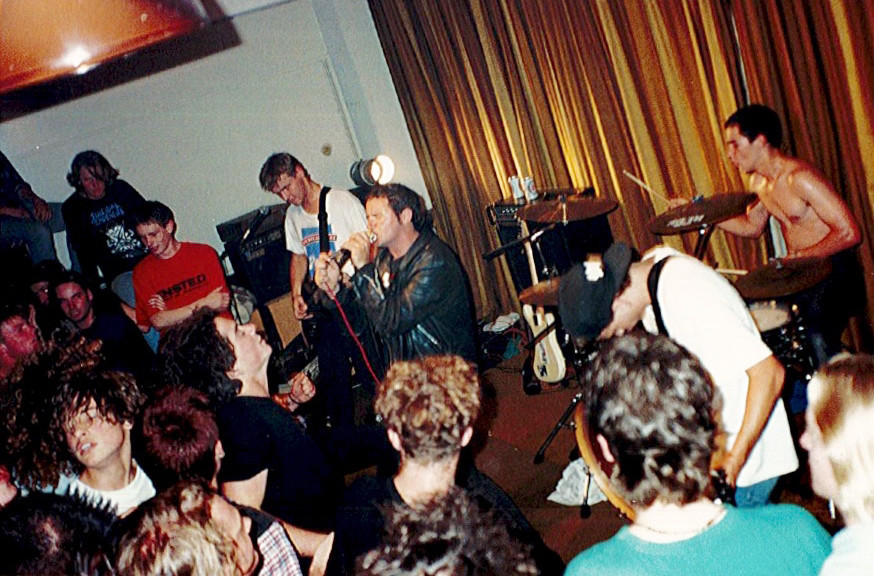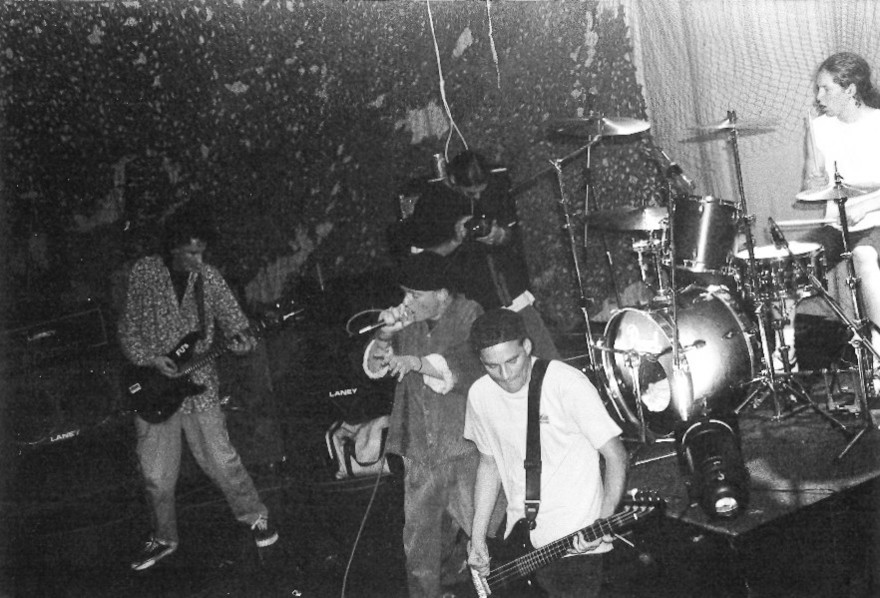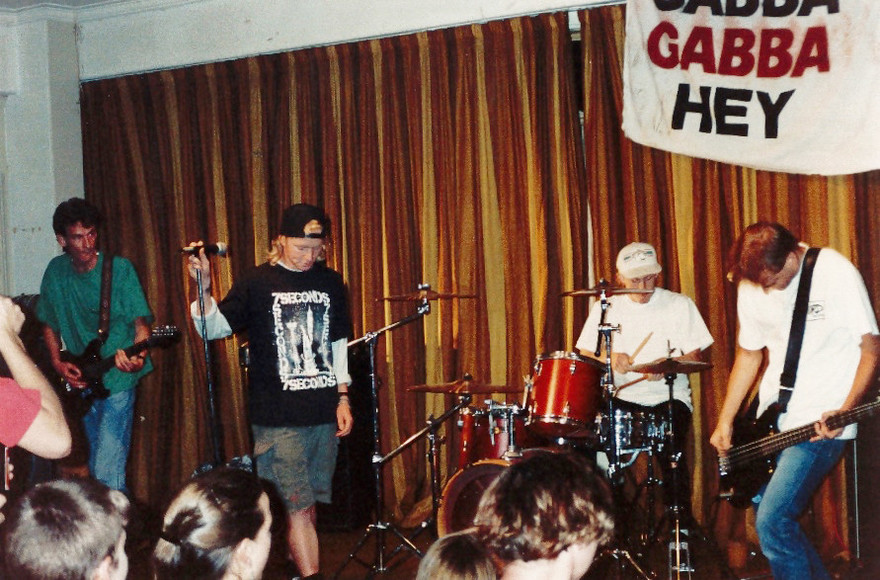 One important aspect of both the Auckland and Hamilton scenes was down to the influence of US singer/musician Ian MacKaye whose song, 'Straight Edge' (by Minor Threat), later morphed into a "straight-edge" philosophy of doing only all-ages shows, where the use of alcohol and drugs were discouraged. It was an approach MacKaye took into his next band, Fugazi. Stefan Thompson recalls that the ethos of doing all-ages shows was adopted by Balance in the earliest days of the band.
"We played a few 20-and-over shows including the legendary Gluepot but as we got into the 'philosophy' of what Fugazi were doing, we played only cheap all-ages shows. We played a great little place on Bowen Ave. It was behind a church, and we were allowed to play there as we had made friends with some Christian straightedgers/hardcore kids. Their band was called Face and we played some awesome shows together. I used to steal food and cook it for people at the shows."
In this photo of Shinkasta, you can see the X marks on the hands of the audience members which denotes a straight-edge show.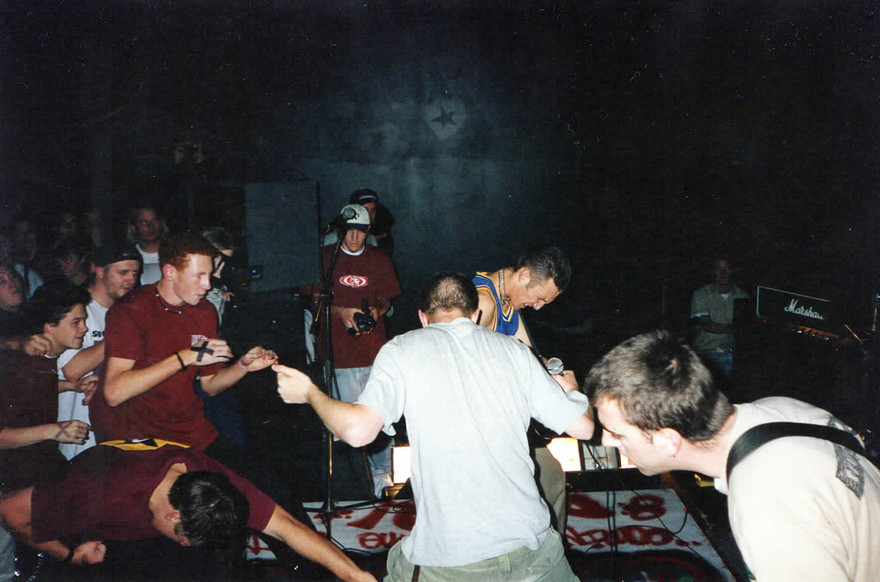 The straight-edge and Christian hardcore scenes sat comfortably together for the most part, but Dean Cameron recalls that the Balance song, 'Hardcore Is My God', was written to clarify their impulse was hardcore itself and not religion ("but we totally respected other bands' beliefs"). The ethos of doing all-ages shows remained important even as their popularity opened new options for Balance.
"From the early 90s to the late 90s, it was still very underground and not quite received by the greater music public or industry, but starting to build and people were starting to take notice. Balance played the Big Day Out a bunch of times. We played the Warped Tour: the Waihi show and the one out at Rosebank. Near the end, we played with the Deftones, Rancid and Helmet ...
"Right up until the end, I remember sitting with everyone and asking, 'are we going to play this bar show we've been offered?' Because we were pretty staunch that we were going to avoid them wherever possible. Mainly because we wanted audience participation. We used to see bands at bars and the crowd just stood there with folded arms, even if the band was going for it. Pretty boring ... Then in the 2000s, Channel Z was playing The Bleeders and Sommerset. The b-net [student radio network] was always relatively supportive, but punk got more mainstream I guess. The audience got bigger. Instead of playing to the same kids every week or month, those bands started packing out Kings Arms regularly and selling out shows up and down the country, so it was a different beast."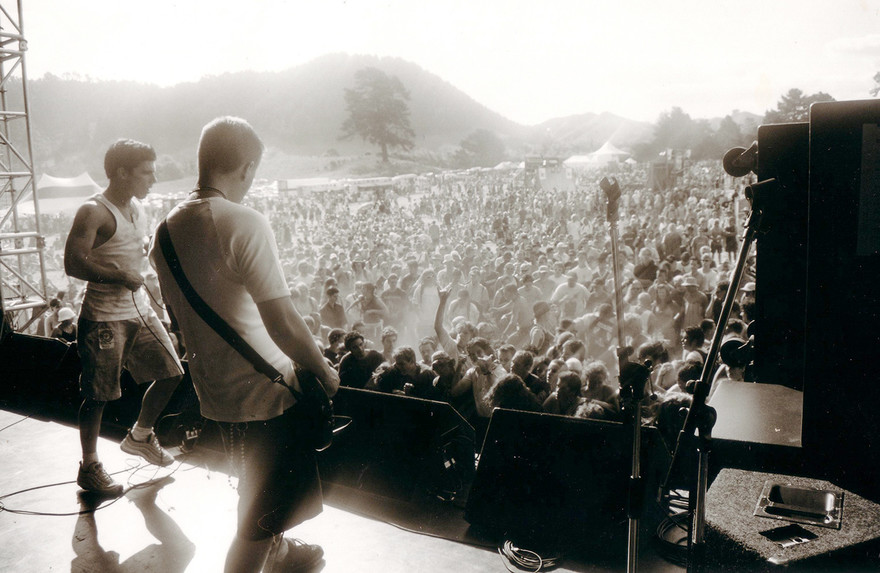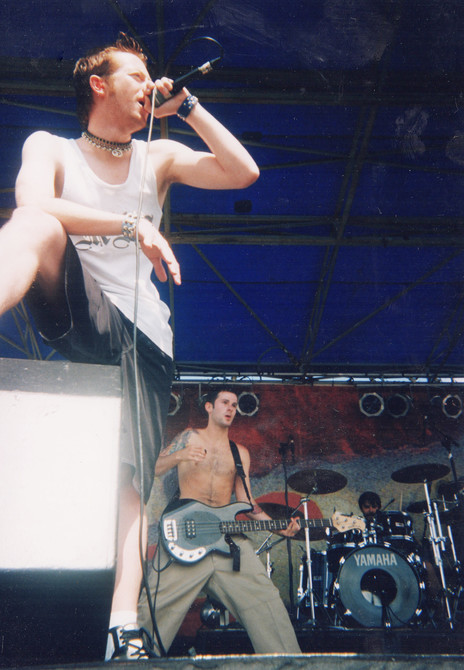 It's also interesting to notice how much some of the bands changed from the mid-90s to the mid-00s …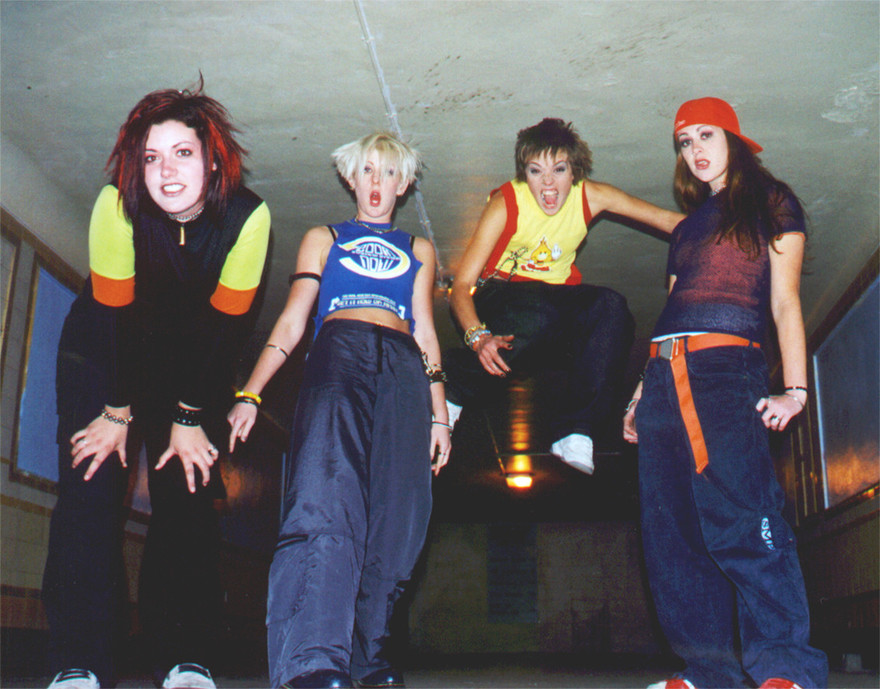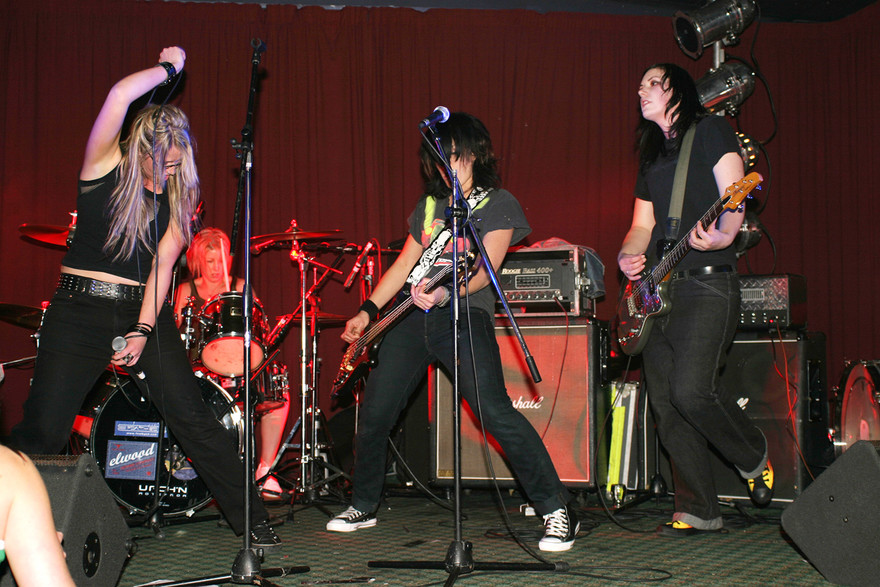 Here are a few more images that will help you put names to faces from the original piece. Cobra Khan were left out, as they formed just after the time period of the original article. The band included Milon Williams (ex-Sommerset) on guitar/vocals, Dean Cameron on bass (ex-Balance), and Andy Morton on drums (ex-DayOne).