Musical talent can sometimes arrive when an artist is very young. The acts below managed to get in front of sizable audiences by the time they were 15, and sometimes much younger.
I'll skip those who appeared on AudioCulture's Ten High-School Hitmakers list, though many of them started by the age of 15, notably Ronnie Sundin, Julie Nelson, The Chicks, David Curtis, Supergroove, and Alien Weaponry. I also won't count the many young acts who played at Smokefreerockquest, since the focus is on performers playing to the general public.
Moron Says What?!?!
Moron Says What?!?! is the least well known on this list but is uniquely relevant given the later work of guitarist Nicole Gaffney. In the mid-2000s she formed the group with three school friends – Gabi Lardies, Maria Maśniak, and Alessandra Banal – when they were all between the ages of 14 and 15. Within a year, they were playing their first show at Cross St Studios then went on to play the main venues in Auckland (including the Kings Arms) and at the Camp A Low Hum festival.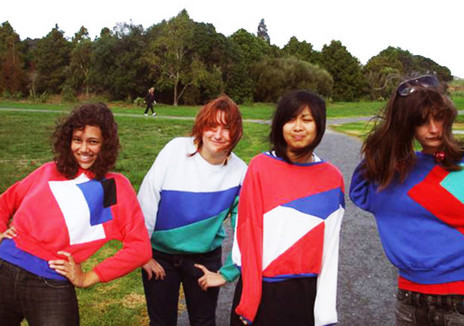 Their upbeat post-punk songs captured all the energy of youth, and the song topics captured their interests. Their first single was an ode to Wikipedia and their EP featured songs about eating, sleeping and their friend Nathalie. The group only lasted a couple of years, before the members went on to jobs or other bands. Alessandra went on to play drums in two – Grass Cannons and Civil Union ­– before starting shoegaze group Blush Juliet and releasing her own music as Archi Banal.
Gaffney formed the two-piece Carb-on-Carb and toured extensively through China, South East Asia, Australia, and the US (twice, including CMJ Music Festival). Her band arranged many of their shows through the various DIY music scenes across the world, which meant they often performed in unusual, all-ages venues: warehouses, halls, or even people's own houses.
Gaffney's experiences led her to believe that work was needed to change the male-dominated make-up of the music industry. As a result, she became one of the co-founders of Girls Rock! Camp Aotearoa, based on an event from Portland that encouraged female, trans, and gender-non-conforming young people to play music. The event later expanded to Wellington and has since given hundreds of youngsters from ages 12-17 their first opportunity to play in public. GRCA also has a regular stage at the Other's Way festival, a stone's throw from where Gaffney played her first show years earlier.
Kimbra
In 2001 an upbeat 11-year-old girl appeared in a What Now? segment which she introduced by saying "Hi, I'm Kimbra, and one day I'd love to be a pop star." In front of the cameras, she went through the steps of recording a single and then did other segments for the show too, visiting a radio station and taking part in a songwriting session with Anika Moa. There was no doubt this was a kid with only one aim in mind.
The What Now? appearance wasn't even the first time Kimbra had been in front of an audience. She sang at JBC bar (now Nivara Lounge) in Hamilton at nine years old and then at a racing club event the following year. By the time she was 12 years old, she was confident enough to sing the national anthem in front of 27,000 at the NPC rugby final. In her first three years at high school, she competed in Smokefreerockquest twice, placing second and sixth, before going on to record her first singles at 16 years old.
By this stage, there seemed no doubt that she would make a career out of music, though her eventual success was beyond what anyone had guessed. Her feature spot on the Gotye single 'Somebody That I Used To Know' made her, in 2012, the first born-and-bred New Zealander to reach No.1 on the Billboard Hot 100 in the US and this became the launching point for her long and successful career as a solo act. Yet looking at the 11-year-old in the video below, who can be surprised that this is the way things turned out?
Bored Games
Shayne Carter was just 15 when he started his first band, Bored Games. They played a school talent quest and he took his sister's teddy bear onstage as a prop but ended up tearing it limb from limb in his excitement.
The band lasted 27 months, playing 25 times during this period, and started the career of some key members of the Flying Nun family. Terry Moore and Fraser Batts joined The Chills while bassist Wayne Elsey formed his own group The Stones and then created a two-piece with Carter, the DoubleHappys, before Elsey's accidental death in 1985.
The group recorded a few of their songs in 1982, after they'd already broken up. So, what did a bunch of 15 and 16-year-old boys find to write songs about? Possibly their best-known song is named after the Gerry Anderson TV show, Joe 90, which was made with marionettes in the style of Thunderbirds. All the raw, youthful drive is on show on the track despite Carter having reached the elderly heights of 18 years old.
Clevedonaires
The Clevedonaires were a family band from – you guessed it – Clevedon. Graham Brown played drums and his younger brother Ron picked up guitar, so they decided to convince their little sister Gaye to move from piano to bass. She later recalled: "I had a handful of lessons from Ron's guitar teacher and learnt the rest from a manual, I was 10 years old and the bass was about the same size as me."
The three already had a connection to some of the acts mentioned in "Ten High-School Hitmakers": they had taken singing lessons from Pat McMinn and Graham had been taught drums by Frank Gibson Sr. By 1963 they were ready to take the stage, with their neighbour, Milton Lane, playing rhythm guitar. They were all still at school, so their parents had to drive them to gigs. They eventually became embarrassed at having their mum and dad in the audience, so would send them away while they performed.
They played some of the main venues of the era: the Surfside Ballroom, the Shiralee, and the Galaxie, which led them to sign to Benny Levin's Impact label. Their first single 'How You Lied' wasn't a hit but gained airplay and the promise of more gigs. Gaye was still considering becoming a music teacher but missed out on gaining the ATCL degree (Associate of Trinity College London) by five points, though it was hardly surprising since she was only 15 at the time.
They successfully auditioned to become the resident band for a television show, The We 3, which was aimed at teenagers. Rehearsal and filming were on Thursday, so Gaye had to take the day off school to take part.
Eventually Gaye finished up her schooling and moved to keyboards, becoming the musical director for the group. They relocated to Australia where they found regular gigs and the opportunity to make money recording songs for commercials, which kept them going long enough to record a debut album. Then they moved to the UK where they morphed into hard-rock act Bitch. Their unreleased work became a cult fascination for music fans and decades later led to the release of the album, The Musical Adventures of The Clevedonaires, Cleves & Bitch (2013).
Patsy Riggir
Patsy Riggir's parents were country singers Betty and Jack Riggir from Te Kuiti, who performed at dances, A&P shows, and on the radio. When she showed an early talent for singing it was only natural for them to include her on their show. At five years old, she won her first talent contest in Hamilton, standing on a chair so she could reach the microphone – the show was broadcast live-to-air by 1XH Hamilton. This kicked off a long run of performances; at such a young age her strong voice wowed audiences.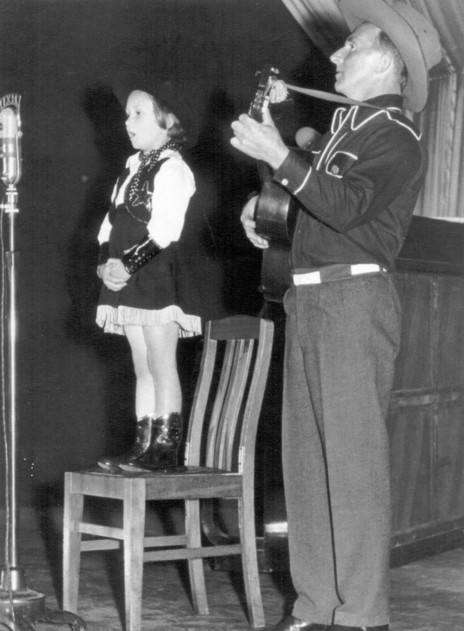 However, her parents eventually decided she should focus on school rather than being distracted by performing, so she quit until she was in her late teens. However when she returned to the stage in the mid-70s, she found success not only at home, but also in Australia and the US. She even performed at the Grand Ole Opry and on television in The Ralph Emery Show, and made repeat appearances on both again in the 80s.
Back in New Zealand, Riggir appeared many times on television and placed two albums in the Top 10. Her career continued into the 2000s, and was doing shows into her 60s: a long run for someone who began singing before she started primary school.
Suzanne Prentice
When Suzanne Prentice was first given a guitar as a birthday present, the instrument was almost as big as her. She learnt to sing and play in a country style, then entered her first talent quest at intermediate school. Next, she won first prize at a Southland A&P, which led to a successful audition to perform on Invercargill's 4ZA, at the age of 13.
Within a couple of years, Prentice toured the country alongside big names such as Kenny Rogers and Roy Orbison. Yet she still needed a breakthrough to convince record companies that she was more than a novelty. This came when she won the TV talent show, Studio One – New Faces with a version of 'Funny Face'.
Prentice signed with Music World and recorded her first single, 'Dust on Mother's Bible', which did well on both sides of the Tasman. Her label hurried to get her into the studio to do an album, Country Girl, which came out that same year (1973). She was still primarily a country act, but also had crossover hits that made her accessible to a wider audience. At 16 years old, she achieved the incredible feat of winning Australia's Golden Guitar award in 1974. Prentice and Patsy Riggir won the award six times between them, leading the governing body to stop anyone from outside Australia from entering.
Like Riggir, Prentice was a TV and chart success at home while also touring widely overseas, including appearing at the Grand Ole Opry. Listening back at her first single from when she was only 15, you can already hear the voice that would take her around the world.
Larry's Rebels
The Rebels began while still at high school, playing Shadows instruments at school events and local dances. Their first gig in the city centre caught them by surprise, as guitarist Dennis "Nooky" Stott told AudioCulture:
"We were offered an evening gig in a coffee lounge at the top end of Queen St. We would finish at 10.30, so our parents would come and pick us up. Unbeknown to us it was a topless strip club as well. At the last minute one of the parents found out. We had already committed to doing it, so we went ahead, with parental supervision. Here's John Williams, who was 13 at that stage, and this chick turns around to face us and winks, unbuckles her bra, turns to the audience and takes it off, then drapes her bra over John's guitar neck. That was our introduction to the nightclub scene."
The band hit their stride when they joined up with singer Larry Morris and in 1965 scored a residency at the Top 10 Club under the name Larry's Rebels, where they played down the top songs on that week's hit parade. They signed to Philips and released their first single, 'This Empty Place', which sold over 4000 copies. It was the first of many big singles for the group, which would go on to be a legendary band of the era. Given that Nooky and Williams were still at high school, they were also contenders for our High-School Hitmakers list.
Allison Durbin
Allison Durbin got her start through talent quests – she came second at an event in Waihi Beach and then won her next contest at Surfside Ballroom in Milford, despite only being 13 years old.
In the 1960s, local record labels and event promoters were on the lookout for the next young star. Modern pop music was increasingly targeted at teenagers, so it made sense for the singers to be as young as the fans. Durbin's talents brought her to the attention of Eldred Stebbing, who signed her up to sing at his Shiralee night club doing three nights a week for £12. Durbin's mum drove her there and became her de facto manager for the early years of her career.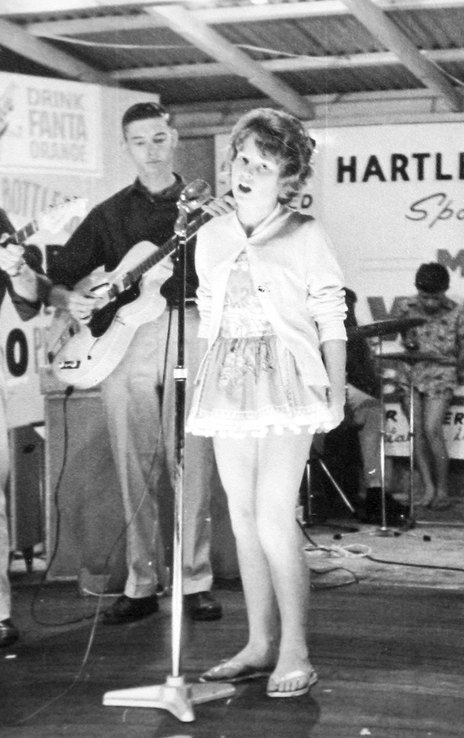 Stebbing also had a recording studio and the Zodiac label, and the following year he signed Durbin as an artist. Her first two singles gained very little traction, but her third, a cover of 'Can't You Hear My Heartbeat' by Herman's Hermits, was a minor hit (making her a possible contender for our High-School Hitmakers list). By 16, she'd quit school and was performing in Sydney.
She went on to a startlingly successful career on both sides of the Tasman. The full story is at her AudioCulture profile; it includes a hit album with John Farnham, half-a-dozen hits on both sides of the Tasman, and a long struggle with drugs. But let's remember her as that 16-year-old who was already a veteran of the local music scene and about to score her first hit.

The Juvenolians
The best-known member of The Juvenolians was jazz drummer Frank Gibson Jr. He practically had drumsticks in his hand from the moment he could hold them, courtesy of his father Frank Gibson Sr – and by eight years old was appearing onstage with him at the Auckland Town Hall.
This made him the perfect pick when young accordion player Rodger Curtice was looking to put together a band. He'd already been practising with his school friend Bob Williams and once they met Gibson Jr his dad suggested a young trumpet player, Denis Duval, which made them a four piece.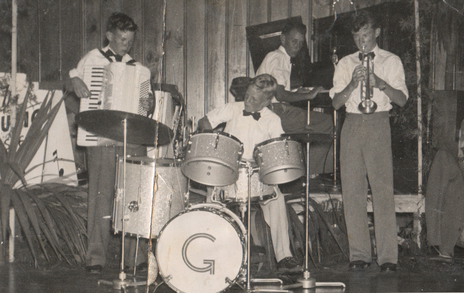 Curtice soon realised that it would be the drummer who would get the most acclaim, as he told AudioCulture's Steven Shaw. "Frank was nine, we were 11. Being the youngest, he always got the mention. We weren't known to the media but the Gibsons were."
The band had their first show in 1954 at Mt Roskill Methodist Hall and this became a regular spot for them. The other big venues in the city were unlicensed, so they played them all – Peter Pan on Queen St, the Crystal Palace on Mt Eden Road, the Pirate Shippe in Milford, and The Orange on Newton Rd. Another remarkable musician who spent time in the group was blind saxophonist Claude Papesch, who joined when he was 16.
Suffice to say that it wasn't the healthiest environment for youngsters and the band members soon found their school work suffering through late nights and alcohol. As a result, the group wound up in 1957.
Frank Gibson Jr made good on his early promise by contributing to over 200 albums, including that of groundbreaking jazz fusion group Dr Tree. Meanwhile, Curtice achieved something equally notable outside of music: he co-founded the rescue helicopter service at Piha, which has saved over 3000 lives, and received a Queens Service Medal in 2016 for services to surf lifesaving.
Pat McMinn
Pat McMinn first found fame as a dancer, but it soon turned out she was also good at singing and performing in skits. By age nine, she had joined the variety show White Horse Inn and was touring the country. This meant attending school in whatever town they were working in and then moving on after the season was finished. She first performed on the radio aged 10, in the show Neddo's Jolly Pirates. This required her to sing tunes with piano accompaniment while the show went out live across the airwaves.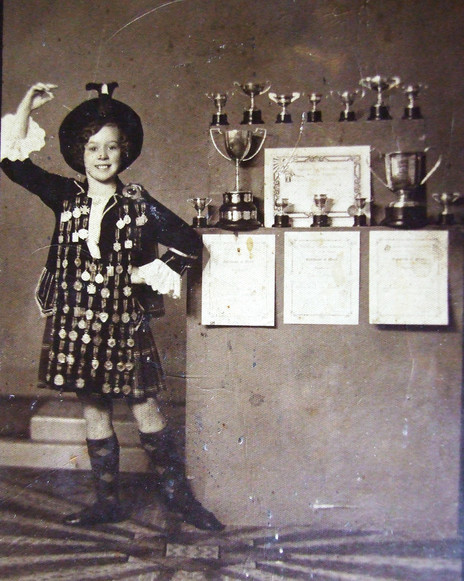 By 16 years old, McMinn was performing in clubs in town. Her grandmother heard that the Dixieland Cabaret was having a competition to find a new singer and entered her name without telling her. She won and became the star performer for Johnny Madden's Swing Kings, who took her with them when they later moved to the Trocadero further up Queen Street.
Fortunately for McMinn, the alcohol laws of the time meant the venues weren't licensed so there was no restriction on a young performer being present. Nonetheless, plenty of under-the-table drinking took place and McMinn was horrified at the drunkenness of some cabaret attendees so she kept herself hidden away out the back, doing embroidery to pass the time between sets.
McMinn's onstage career continued for decades and she recorded 25 singles for TANZA, including the hit 'Opo The Crazy Dolphin' which sold 10,000 copies in its first week. She taught dance throughout her career and entertained the troops during the Korean War. Her hard work was recognised with an OBE in 1976.