In the second half of the 2010s, Tali continued her work as a DJ, producer and recording artist. But she increasingly took on the role of advocate and mentor for those, especially women, who wanted to make a career out of music, in particular drum and bass. She continued releasing the Soulside Sessions mix series, touring internationally to support the releases; she collaborated with many other artists, in New Zealand and abroad. She even found time to write and publish a debut novel. All this activity culminated with the recognition, in the 2019 New Zealand music awards, of her achievements in electronic music.
Tali had an intense year in 2014: tours to the UK and Europe, voice work for George FM, and many guest appearances on albums. The highlight, though, was her creation – with the help of Massey University and Crash Creative Arts – of a Women in Electronic Music workshop, held at Massey's Albany campus. "I wanted to see if I was right in thinking that there was an interest out there from women to learn the skills of DJing, production, engineering, business and lyricism," she said.
"I set up the workshop with help from guest tutors, DJ Aroha, Ninakaye Taanetinorau, Chaii, and Amber Wolf – all experts in their field, and we easily filled the 25 slots available. It was an amazing day where it was just so exciting to watch all these women learning and working together to improve their skills and their confidence."
A sixth Soulside Sessions promo mix was recorded by Tali and DJ Emma G and – off the back of its popularity, the pair made a seven-date tour of Europe.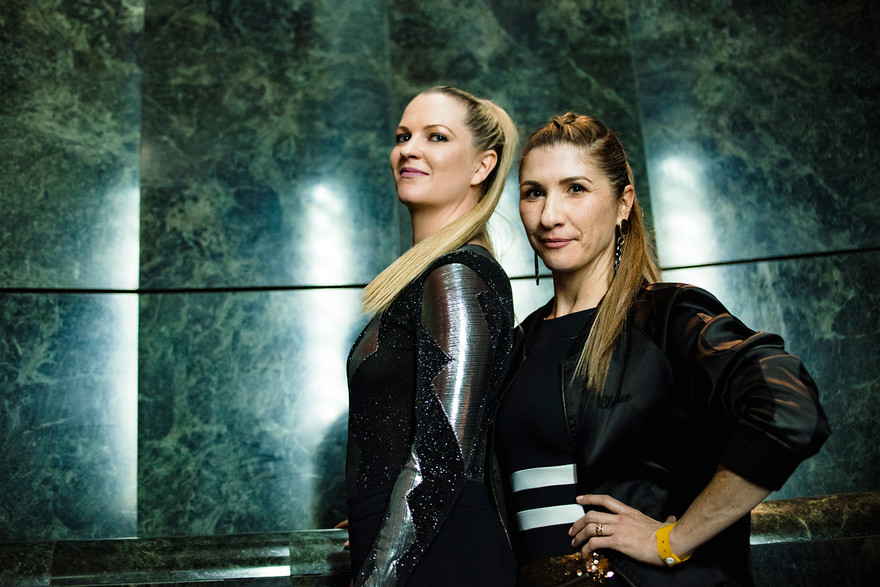 During this time Tali also began refining her skills as a producer and recording engineer in her home studio. "I got tired of waiting for producers to send me things, and frustrated that the kinds of songs I wanted to make – no one was producing."
She began writing – and producing – her album Wolves, releasing the singles 'Wolves' and 'Faster Than Sound' with accompanying videos. "I wanted something that had reflections of hip hop and cinematic jazz: moody, thought-provoking music that represented the sides of me I couldn't necessarily express within drum and bass, or the more poppy stuff I was doing collaboratively. I loved the challenge of production."
Tali was looking forward to finishing the album and performing songs from it. However at the end of the year, at Rhythm and Vines, she broke her arm falling from a shipping container which was being used as a viewing platform.
Plans to showcase Wolves and her new solo setup were potentially scuppered, but Tali continued to perform. She appeared at Kaikoura Summersounds on 29 January 2015 with her arm in a sling, playing the strings and piano sounds of each song one-handed, while triggering the backing beats.
By April, her arm was healed and Wolves was released, going to No.14 in the New Zealand music chart. Tali embarked on a brief New Zealand tour, before joining the NZ Music Commission's Music Mentors in Schools programme.
At the Apra Silver Scroll awards in 2015, Tali was invited to interpret one of the nominated songs with classical composer Alex Taylor – and she turned Anthonie Tonnon's folk song 'Water Underground' into a drum and bass banger. During the year, a remix of 'Forces' by TREI was released by Viper in the UK, and Tali guested on drum and bass releases from Lynx, Paramount, Pixel and Severity Zero.
On a New Zealand tour in in early 2016, Tali was joined by Australian musician Georgie Fisher for 10 dates which ended at the Wanderlust Yoga Festival in Taupo. In June, Tali returned to Europe with Fisher for a string of summer shows.
The rest of her year was spent performing, teaching, and recording a Cinematic Soul project. The EP KETA featured production from the likes of Tokyo Prose, ASKE and Sam De Jong ("a pop genius), and vocals from KINGS and Bailey Wiley.
Tali put together another live band with a simpler lineup – Cam Sangster, Michael Howell and Peter Leopolu's drums, guitar, keyboards and bass supporting Tali's vocals. The EP reached No.12 in the NZ Music Charts.
In 2017 Tali was invited to be a music mentor at the first ever Girls Rock! Aotearoa music week, and was asked to become a music specialist at Sylvia Park School in Mount Wellington two days a week. Tali also joined the lineup of vocalists for 'Synthony', a show of club classic songs at the Auckland Town Hall, with backing from The Auckland Symphony Orchestra and DJ General Lee, plus vocalists Helen Correy and Laughton Kora.
June saw the release of 'Powerful', "a metaphorical middle finger to the patriarchy", produced by Melinki from UK, and featuring vocals from New Zealand hip hop lyricist Melodownz. The music video supported the song's strong feminist message, and featured cameos from women including DJ Aroha and at that time – the soon to be Prime Minister Jacinda Ardern. All proceeds from the song went to Women's Refuge.
In August of that year, after the release of another Soulside Sessions, Tali returned to Europe – this time with her husband DJ Chiccoreli in tow – to reunite with Emma G at Sun And Bass Festival in Sardinia.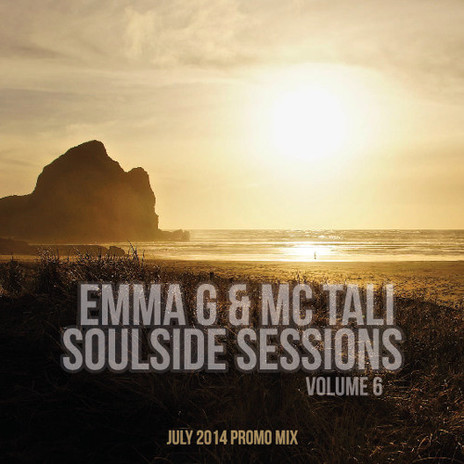 A few months later Tali released For Kids By Kids, an album of songs for – and written by – children. This emerged from her mentoring and teaching, at home and in schools. She found that many children were listening to songs on the radio or via YouTube with "really inappropriate content or songs that just didn't say anything. So I decided to put my teaching skills to the test and in collaboration with my students, we wrote songs based on things they love, and want to sing about: the environment, dancing, moving house, that kind of thing." For Kids By Kids was another charity project, with all proceeds going to Starship Children's Hospital.
Tali joined Julia Deans on her We Light Fire winter tour of New Zealand, providing backing vocals and keyboards, although she hadn't played keyboards since the Wolves tour. "The whole experience was awesome though," Tali said. "I was forced to stretch my skills, and it was so much fun being on tour with someone who I am so close with, and who I respect and admire, both personally and musically."
After the release of Soulside Sessions 9 with Emma G, the pair went back to Europe for a summer tour that culminated in them performing at London's infamous Fabric nightclub (where Tali had cut her MCing teeth, during her earlier days living in the UK.)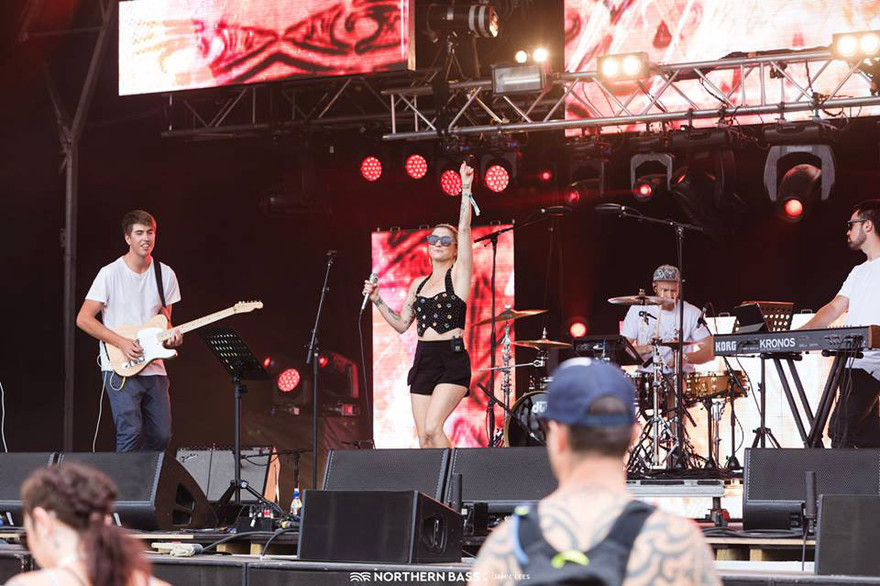 Another artistic challenge that Tali had been working towards came to fruition in 2018, with the publication of her non-fiction novel, The Little White House. "This was an absolute dream come true for me," said Tali, whose book was published by Pegasus in the UK, using her real name, Natalia Sheppard. At a launch party in January 2018, Julia Deans and Anna Coddington performed a song they had written, based on the book's storyline.
After featuring on a couple of collaborations that were released on Dutch drum and bass label Fokuz Recordings, and with a lot of encouragement from fans and friends, Tali began to toy with the idea of releasing another drum and bass album. It had been seven years since Dark Days, High Nights – Tali felt the time was right for a full-length drum and bass project, and began working on the Love & Migration album with many collaborators. The 10-track album featured songs produced by Liquid drum and bass doyens such as Roygreen and Protone, Kasper, Macca, Melinki, SMP, The Vanguard Project, SATL, Malaky and Kiwi dubstep legends TRUTH. Vocal cameos came from Degs, DRS, and Georgie Fisher, and New Zealand vocalists Blake, RosaDub, and Ed Waaka.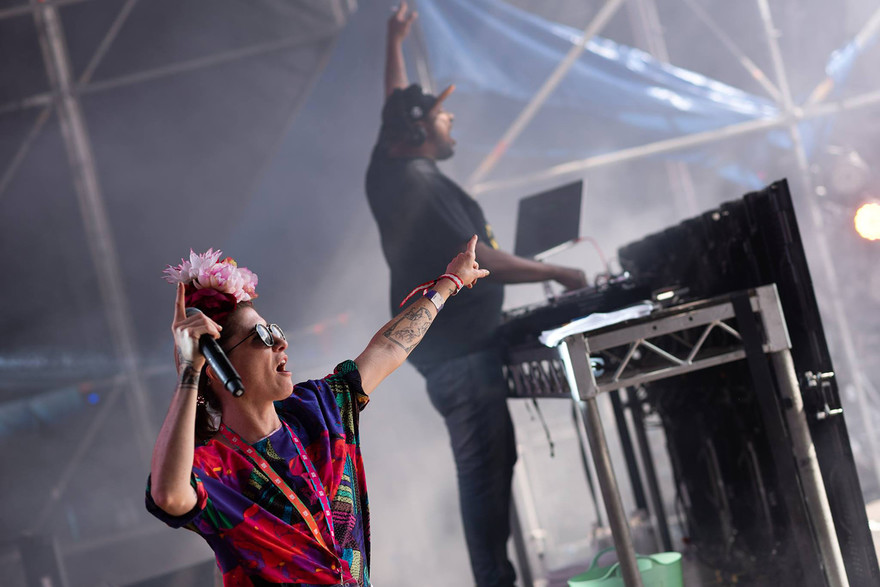 The listening party, hosted at the Auckland Stardome, saw invitees taken "on a cosmic journey through space" to a special mix of the album's songs by DJ Chiccoreli. Tali flew to Europe for a short promotional tour, performing shows in Sydney and Rarotonga on the return journey. Love & Migration, Tali's first full drum and bass album in seven years, was well received in the New Zealand and overseas drum and bass scenes, reaching No.3 in the Beatport DnB charts. Once again Tali and her band took the sound live to many New Zealand festivals, and in 2019 she performed for the first time at Electric Avenue festival and Womad.
In 2019 Tali was nominated for her first-ever Vodafone New Zealand Music Award for 'Best Electronic Artist'. She was the first solo woman in 10 years to be nominated for this particular award.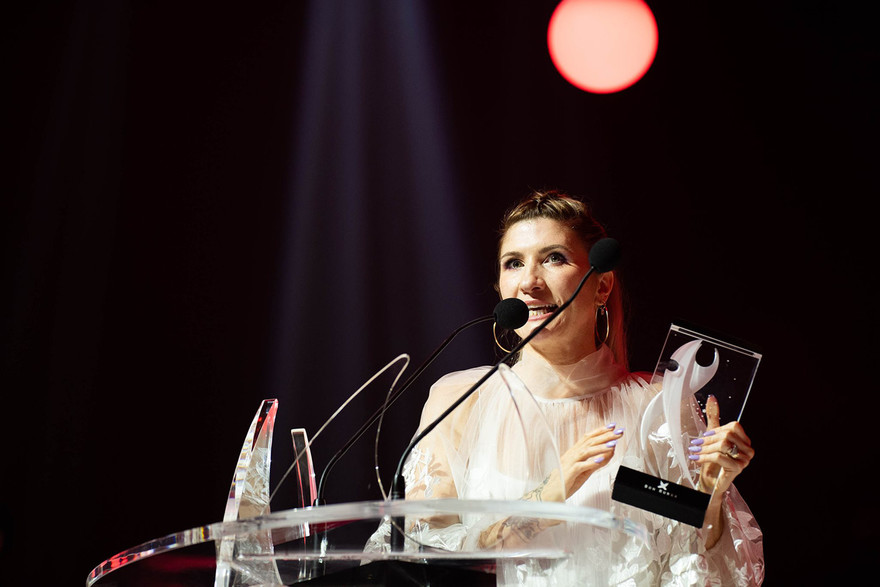 At the VNZMA event in Auckland, Tali won her category. At the podium, speaking through tears, she said, "I've been in this industry for 18 years, and this is my first time being nominated or winning anything … I know we're supposed to get up here and act all chill and like we don't care, but I actually care! This is something that I have dreamed of since I was a little girl, singing into my hair brush down on the dairy farm in Taranaki!"
Tali went on to give an impassioned plea for more women to venture into the drum and bass scene, reminding people that after all these years, she was still one of the only women MCs. She extended the call to all women-identifying, trans and non-binary people as well, and finished the speech by saluting her "drum and bass" soldiers. She was proud to be their "first lady", she said, and represent such a diverse, exciting and talent-filled scene.
In the 18 years since Tali first became actively involved with dance music culture within New Zealand, her accomplished career has spanned both hemispheres. She has toured the world, achieved overseas chart success, collaborated with her heroes and found ways to give back along the way.
A driving force in her longevity, she says, is an internal sense of self belief. This always – eventually – overcomes her doubts. "People enjoy hearing me tell my story because I tell it how it is. It's not all great: shit will happen to you. But it's how you deal with that shit. It's about how you adapt to pick yourself up and progress forwards. It's about learning how to find the strength, and the faith you need – within yourself.
"My motto is, it's not about the action, but your reaction to it, that ultimately defines the path you walk. That, and never ever give up!"