First published in Rip It Up, October 1987
Shona Laing's '(Glad I'm) Not a Kennedy' is a Top 20 hit in Sweden, which sounds pretty odd, but then so does the idea of Laing touring Australia with Midnight Oil.
With her new album South just released, she's spending a month in Australia supporting the Oils in small towns and large. Their music may be poles apart in subtlety, but both Laing and the Oils share an opposition to things nuclear that provides a link. Maybe one of Laing's new songs, 'Soviet Snow', about last year's Chernobyl disaster, will become her next Scandinavian hit.
With Shona Laing, Australia has taken another New Zealander under its wing. "'Drive Baby Drive' is going up the chart again," she says, taking time out from watching television in her Armidale, NSW, motel room. "We went into Sydney's Triple M station and did 'Drive' acoustically, and they've been playing that more than the record, which is ironic."
Ironic? For anyone, let alone a foreigner, to play live on commercial radio here would be unheard of!
Laing says she and guitarist Gary Verberne were "freaked out" at first by the idea of doing the Oils support. "But I think the Oils' audience has a reputation which is pretty unfounded really. On the second night we got 'Oils, Oils' during our set, but otherwise it's been great."
With various guitar delays and effects, the duo achieves a "big, powerful sound," says Laing. "People don't know what to expect. The band are on our side, which helps. It's quite an honour to be invited on a gig like this. Touring Australia with Midnight Oil has to be the best gig in the world."
But with the tour only four days old, Laing was yet to talk politics with the voluble Peter Garrett. "He's pretty busy. The ID card thing is still happening, and he's dedicating quite a lot of time to that, out and about talking to people. I think they've got to keep their heads together before gigs, so there's not much socialising."
"I'm a musician, a songwriter, rather than a politician."
There's a lot of political content to your music now – how would you like being a spokesperson like him?
"Although I admire Peter Garrett, and what he does, he does extremely well, for me the music's the thing. If people ask me what I think about things, I'll tell them, but I'm not going to make a determined effort to go out and campaign for various issues. I'm a musician, a songwriter, rather than a politician."
With songs like 'Kennedy', 'Bishop' (named after Bishop Tutu), and 'Highway Warrior' (about the road toll) on the new album, you must find it easier to write about specific issues or people, rather than personal things.
"Yes, I probably do – especially now that I'm [she laughs] a married woman! I'm very happy with my man, so there's not a helluva lot to write about from an emotional point of view. So many songs about relationships are about the negative side, losing a lover or meeting a new one, and that just doesn't happen in my life. I've tried creating scenarios in my head from past experiences, but it's not easy. That's making songs up as opposed to writing them.
"I get into a kind of musical mode. Sometimes I'll just go out to the shed and write a drum pattern and work on a bass line and build it from there. Other times someone might say something in the course of a conversation that rings a bell, as with 'Kennedy'. I actually said to Peter [McCauley, her husband] 'I'm glad I'm not a Kennedy', and that came from that.
"'Highway Warrior' was written from personal experience: I came across a three-car head-on collision on State Highway One, which was awful. So they're usually from some kind of real experience, or just from saying something in conversation that sounds out of the ordinary."
You manage to get the message across in your songs without laboring the point. Is that difficult?
"Once upon a time I suppose I was fairly pedantic. There's an album I did in England which is probably going to be released in Australia soon. It's called Tied to the Tracks, and EMI have re-discovered it and are talking about releasing it. So I listened to it again, and found that vocally and lyrically it's a bit table thumping. But I think there's this urge I have had to be positive as opposed to highlighting all the negative stuff going down. Also as an individual there's not a lot you can do, you can only attempt to inspire a positive attitude."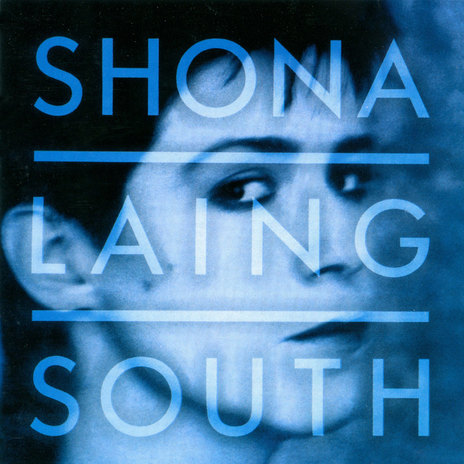 The only traditional political song on the album is the jaunty 'Neutral and Nuclear Free'. But being vocal about one's pride in New Zealand's stance doesn't always go down with the establishment, Laing found:
"That was written quite a long time ago. I'd actually tried to sing it on Telethon but wasn't allowed to. They had a production meeting and there was to be no politics. So I felt sick when Jim McLay was on, I thought, typical TVNZ – celebrating New Zealand's anti-nuclear stand is political, but having the Leader of the Opposition on television isn't.
"It struck me when New Zealand became nuclear free that we became a bit scared about it, whereas it should have been something to celebrate, with a huge nationwide festival of peace, say. Instead we were hiding our light under a bushel."
The song is the only lighthearted touch on quite a serious album. Do you find it hard to write lighter songs?
"I've written songs in my time that would probably be censored – they're a bit grubby!"
"Yeah, I do, I've written songs in my time that would probably be censored – that's my lightheartedness! They're a bit grubby! I do enjoy my music, but I suppose it's the elevation of writing something. It's almost trance-like. When I listen back to them I get a sense of elevation, which is my enjoyment."
There's a joy in musicianship on South, with its carefully crafted production and innovative use of vocals and instruments, from electronic to orchestral.
"We did a lot of acoustic gigs over here promoting the album, so a lot of people have said it should have been acoustic, which is kind of disappointing. Stephen and Graeme [McCurdy and Myhre, producer and engineer] and I went in and it was like the last-ditch stance when we were recording it. We thought, bugger radio, we're gonna do what we want to do, and really went for it."
The backing vocals on the LP have quite unique arrangements, ranging from choral to, on 'Bishop', a Māori karanga.
"Stephen and I decided we'd use a greater than normal proportion on the budget on singers, as New Zealand has so many great singers, and songs like 'Bishop' and 'Soviet Snow' kind of lent themselves to choirs. It seemed like a good idea, and for the singers too – they don't often get to sing with more than two others, they had a really good time."
Among the backing vocals are Nigel Lee and Bunny Walters. "Bunny did some scat stuff on 'Bishop' which was really lovely. We just played him the track and he said, 'I've got an idea', and just went out and did it. It was just amazing. He said it was the way he sings to his baby. It was really lovely. They gave so much."
"The Māori on 'Bishop' is sung by Temuera Morrison. That started out as a haka, which was completely the wrong idea, because the haka is a threatening thing. It's a song of solidarity, the power of positive thinking and all that. Even if New Zealanders can't actually do anything, they can think positively about South Africa."
Do you find that songs with a political message sit uneasily in the pop world?
"In New Zealand it seems that something with political comment isn't going to be played, but in Australia with 'Kennedy' that was probably the reason it attracted people's attention. Midnight Oil's new album entered the charts at No.1, and there isn't a non-political song on it. It's all about Australia, race relations, and western attitudes to the land. I think Australia and New Zealand differ quite radically as to what gets played, which is a shame."
'Kennedy' is a sympathetic song, about the price of fame. Have you had to pay a price for being in the public eye so long?
"I suppose in a personal sense I have – it's very hard to actually meet people on an equal level. The name is known: 'Are you Shona Laing?' is the question I'm immediately asked. It's very difficult to stay in touch with who you really are, from the other part which is performing and writing. But I suppose that's become what I am anyway. My whole life is music – everything I look at, everything I do, I somehow related back to a writing perspective."
Shona Laing became household name in New Zealand in 1972, when she came second (to Steve Gilpin, later of Mi-Sex) in the NZBC talent show Studio One. Before she'd even appeared on television, Laing was offered a recording contract after local record executive John McCready was shown advance tapes. With a hit song in '1905', she was suddenly a professional musician at the age of 15.
Your television success set into place music as your vocation very early. Did you have any doubts?
"No, I think that it did make my decision for me, though. Throughout my whole life decisions have been made by circumstance. Before then I probably had thought of doing other things, and I suppose in the tough times there have been the odd regrets, but that's just been from a financial point of view really. Being on the bones of one's bottom, one thinks if I'd gone to university, or learnt to teach, I could have kept the bank manager happier."
"The first two years in England were really tough. It was a bit of a blow to the old ego."
"The first two years in England were really tough. It was a bit of a blow to the old ego, because the ego had been pretty inflated in New Zealand, but then the anonymity was in some ways quite refreshing. I was nothing special at that time, it was just like I'd come in from Swansea or somewhere, and the fact that I'd been successful in New Zealand meant nothing."
During her seven years away, Laing recorded two albums in Britain, one of which wasn't released, though the other, Tied to the Tracks, received quite a bit of airplay. She also spent two years singing backing vocals in Manfred Mann's band.
"Whenever things looked really bad something would come up. In lots of ways I think the reason things didn't happen was timing – I've always done pretty much the same kind of music, and in England I think musical fashion is much more important than it is in New Zealand. We get a bit of everything, whereas in England there was always some trend happening that decided what the chart was made up of."
How did you react when the punk explosion hit in 1976-77?
"Well it was a bit of a shock, really! I was about to sign a publishing deal and had management, but it was really tough, because no one was the least bit interested. But I suppose it added an edge to my writing. I'd probably been writing pretty schmaltzy stuff up to then, and sort of realised, why not get back into basically complaining about society?"
Coming home to New Zealand for a holiday in 1983, Laing found it was difficult to leave:
"England had got fairly dark, and the whole nuclear issue was really bothering me at that time. I felt at that point Europe didn't have a lot longer left, and didn't really want to die in a nuclear holocaust, and wanted to be at home."
'Soviet Snow' off the new album relates to the fallout from the Chernobyl disaster in April 1986 – the worst in nuclear history.
"I think the Soviets got slagged something awful for that, as if the whole nuclear issue was entirely their responsibility, and it really bothered me. And I'd been reading a lot of Russian literature and listening to a lot of Russian music, and a book about Shostakovich. It was quite a sad book, about the Russians' attitude to themselves post-Stalin. It just strikes me that they've got a hell of a lot to deal with, and that they need a bit more support from the rest of the world."
The song 'South' was the last to be written for the album. It continues the Pacific theme, and much else besides:
"I was concerned about Antarctica, the talk of mining exploration. Western power seems to be moving south, and we've got to stop it somehow. It's a difficult song, about spending time apart from Peter, and the possibility of things happening in music, whether I was going to dive in and try and make it in a big way again.
Like many expatriates overseas, Laing found New Zealand continually entering her work. "Forget about New Zealand!" her manager would say. "But I couldn't because I was too much a New Zealander. I suppose I had this crazy juvenile attitude that was one of the reasons I stayed away so long: I didn't want to go home until I'd actually achieved something. It's like being a refugee.
"It's ironic that it happened when I was back home. The year I lived in Wellington [after returning] I thought it was all over. It was once an ambition of mine to have a hit record somewhere. It still is, it's like a point to prove."
--
In April 2020, Shona Laing's South was named the 2020 Independent Music NZ Classic Record.