Weddings, parties, anything: photographer John Rykenberg captured Auckland life in the 1950s and 60s, and many of his photographs feature musicians at work. In 2017, Auckland Libraries received 900 boxes of film rolls donated by the Rykenberg photography studio. Here are some of the best images of Auckland's musical nightlife.
John Rykenberg emigrated from Holland in 1952, and six years later he started to turn his photography hobby into a career. By day he made stainless steel benches, but each night he photographed social events. Few people had good quality cameras at that time, so he began shooting pictures at live venues, boat departures, and even street shots – selling prints to people whose images he captured.
One of the early venues he frequented was The Crystal Palace on Mt Eden Road (the entrance to the downstairs performance area is now the door to The Lab Recording Studio). From 1935 to 1952 this was where bandleader Epi Shalfoon held court, followed in the early 1960s by Merv Thomas and his Dixielanders. Here is a shot of the Howard Morrison Quartet in 1959 just after their hit single 'Hoki Mai' broke them nationwide.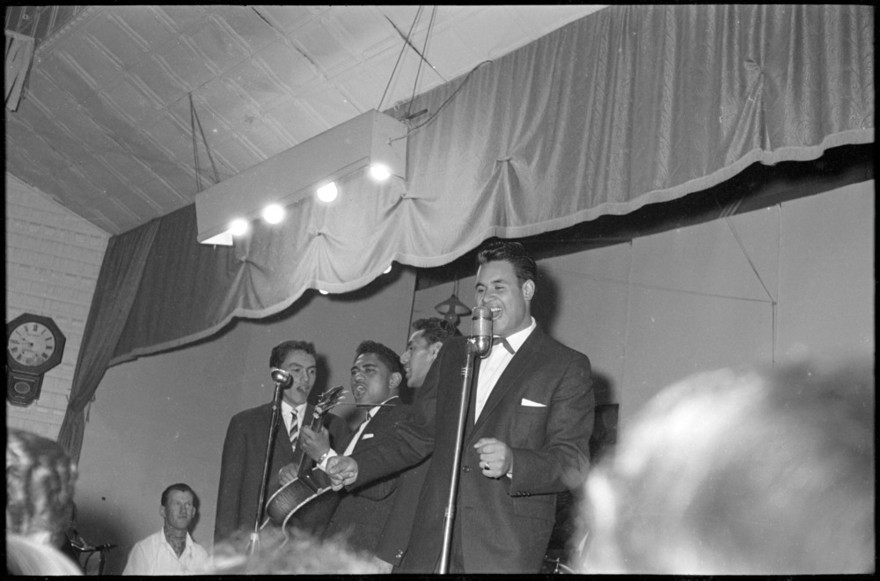 Merv Thomas and his Dixielanders were regulars at the Crystal Palace, and Thomas's offsider Clive Laurent also did a good comic turn, which meant their shows were as much variety as jazz.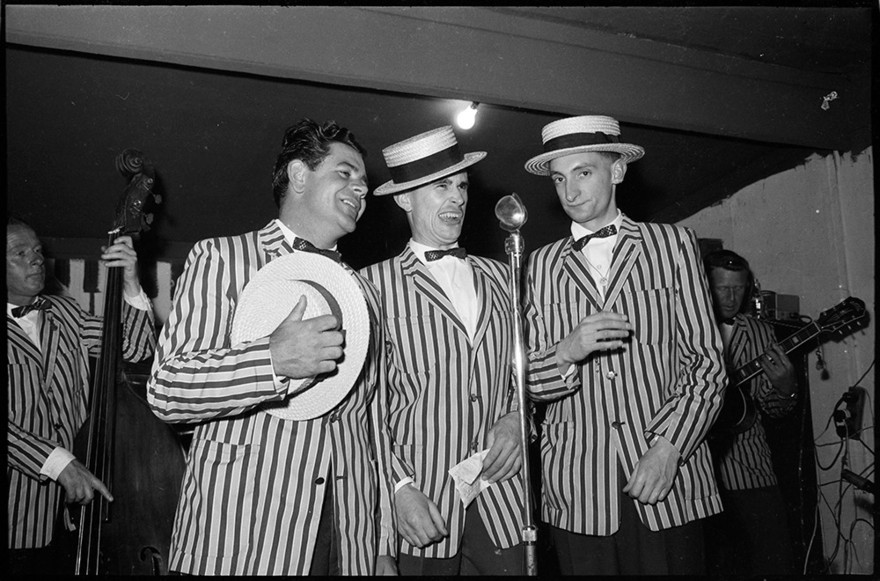 And here's Thomas setting up Johnny Devlin in another area of the Crystal Palace. In 1958 Thomas built the tape recorder on which Devlin recorded 'Lawdy Miss Clawdy'. By the time this photo was taken, Devlin was based in Australia.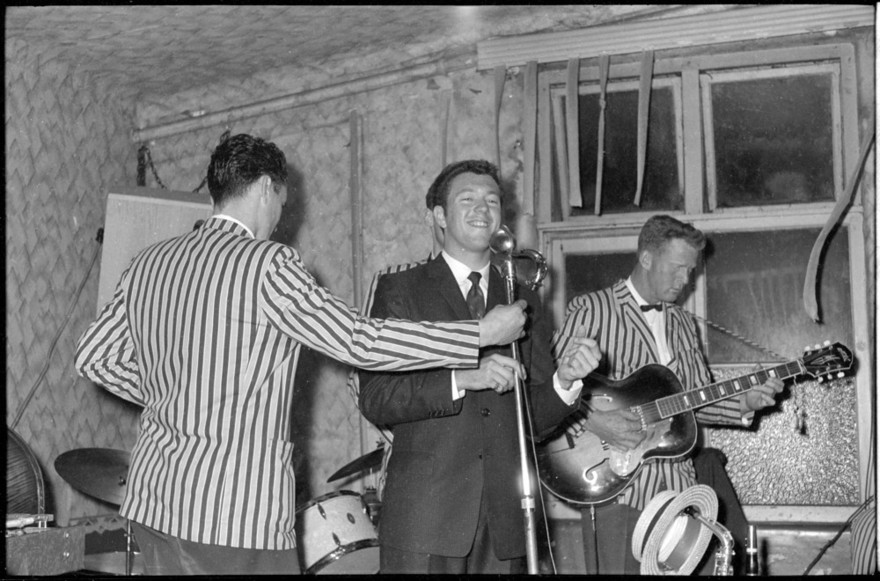 The Rykenberg collection also includes photos of The Quin Tikis (in 1961, prior to Rim D Paul joining), when they were playing at the Māori Community Centre (a legendary venue across the road from Victoria Park). The photo is so early in their career, it's hard to identify all the members. If you recognise anyone, please also check out our article on identifying other musicians from the Rykenberg collection and message us on Facebook or email info@audioculture.co.nz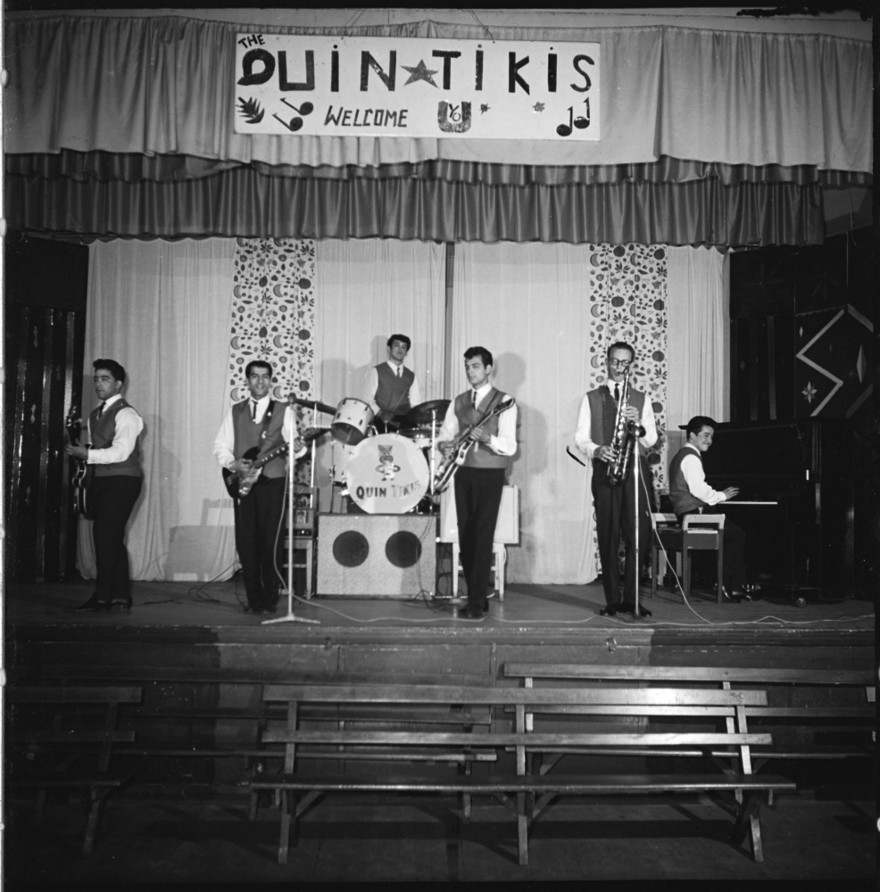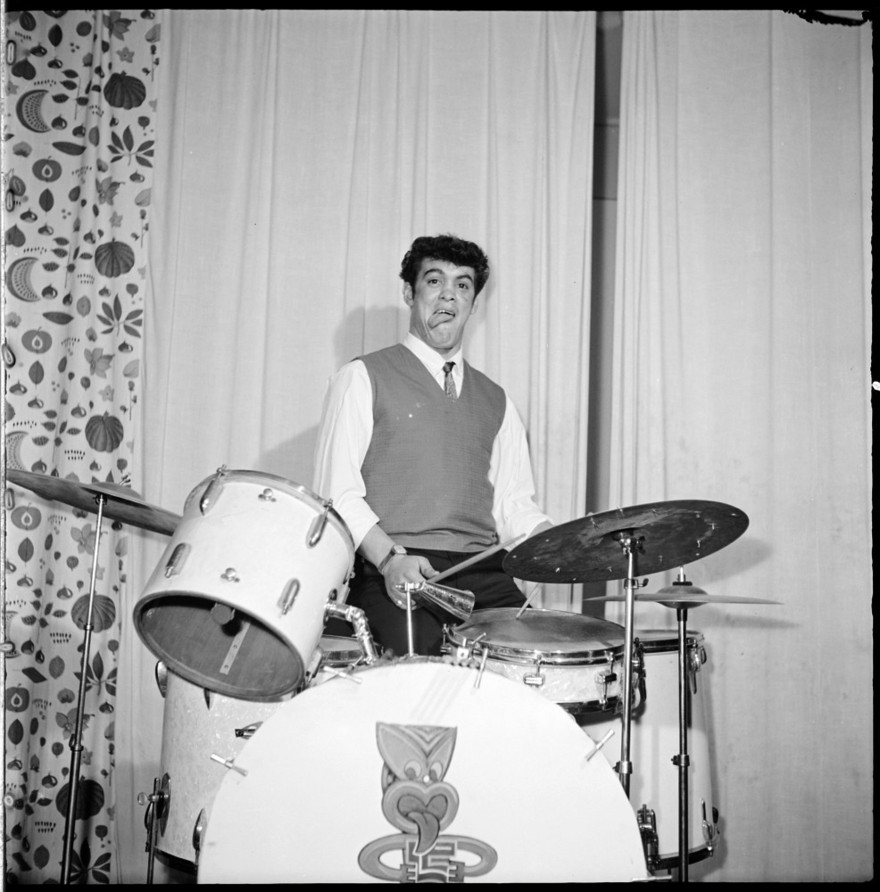 For several years jazz violinist/saxophonist Paul Lestre (real name Jim Callan) held court at the Hi Diddle Griddle on K Road. Here he is in another venue with his band in 1961.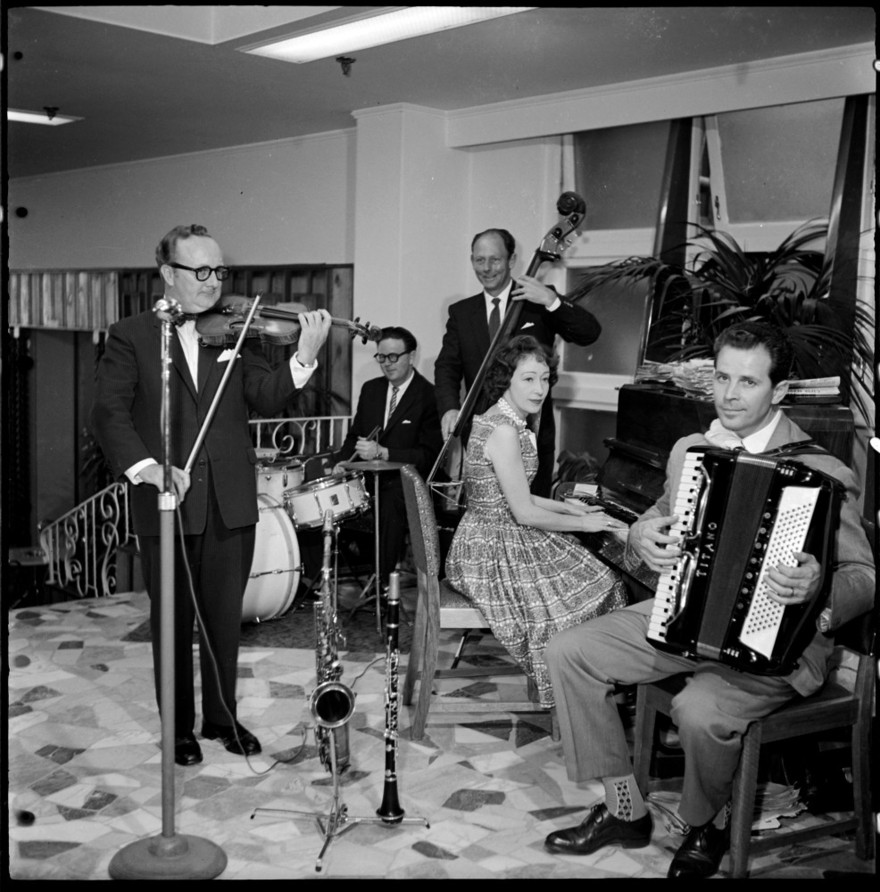 At the very end of the 1950s, New Zealand's restaurant scene was brought to life when several exciting ventures opened, many featuring musical entertainment. Among them was Fagel's restaurant on Hobson Street, the location for the cover shot of the 1959 EP The NZ Jazz Trio Plays Exotica.
The dine and dance scene grew in popularity in the 1960s, which meant Rykenberg and his photographers became even more active on the scene. However their work didn't gain them respectability in photography circles: they repeatedly applied to join the New Zealand Professional Photographers' Association but were constantly rebuffed.
The dine and dance restaurants where Rykenberg worked weren't always in the city either. He spent so much time at the Sorrento restaurant (on the lower slopes of One Tree Hill) that he eventually set up a studio there so his team could print photos for customers on the spot.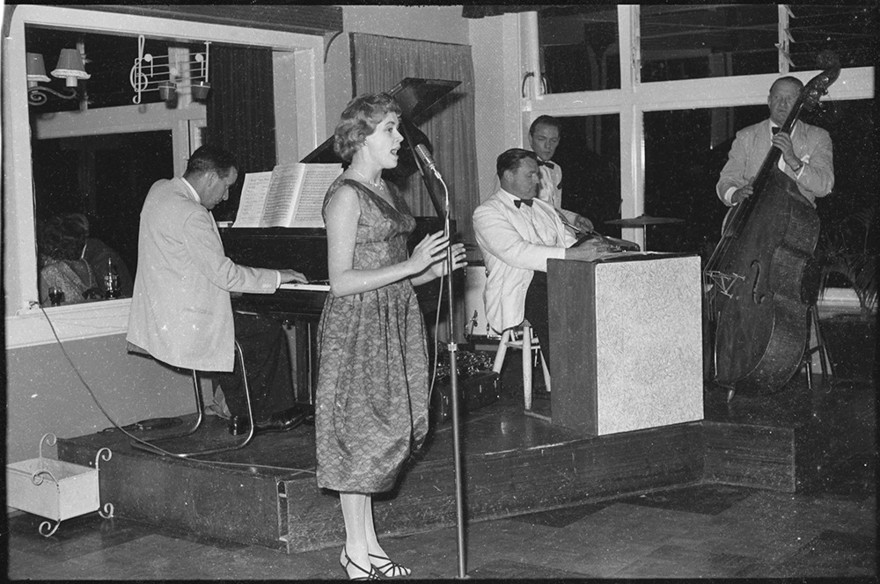 Back in the central city, one of the most popular clubs was the Shiralee (later the Galaxie) at the bottom of town. This is a venue that is hard to place in modern times, since the street it was on has since been demolished. In the late 60s it was for the Downtown Shopping Centre; in 2018 it is again a work site for the extension to the Britomart train station.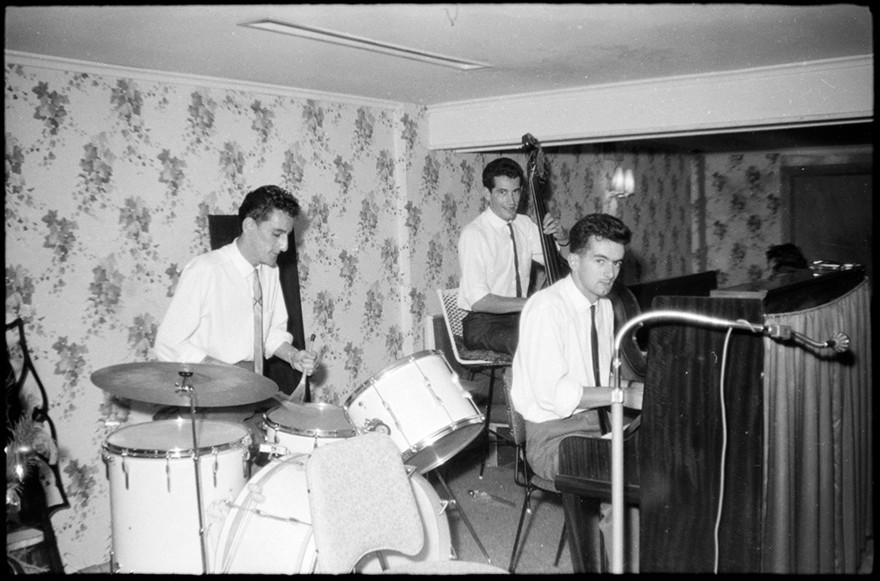 To coincide with the Auckland Libraries release of the Rykenberg Collection, a staff member (Sue Berman) interviewed several musicians from the era: bassist/guitarist Leo Sleeman and two drummers, Bruce King and Dave "Red" Williamson, along with singer Wendy Moore.
The photo below shows Sleeman and Williamson playing one of their earliest gigs. Sleeman recalIs: "[I would play the bass part] on the bottom string ... Everyone said to me – why am I wearing the guitar like a girl's handbag? I had it over the shoulder, not the normal way for a bass player. [I finally stopped that] when a got my new bass guitar, a Jansen."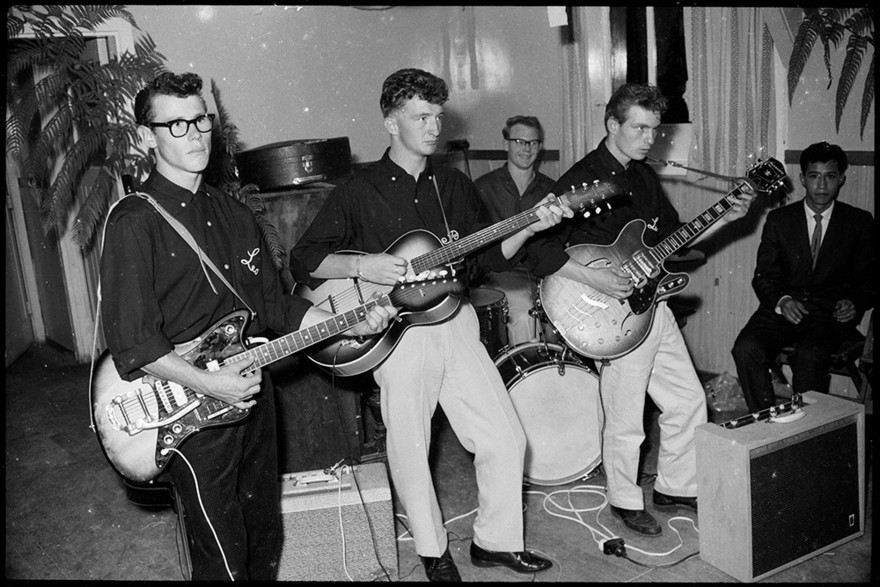 Sleeman found that being a musician in those days often meant doing long instrumental sets at private parties, while attendees danced. Even when he moved on to official venues, things didn't get any easier: "It was very hard. I tried to do two jobs at once – be an apprentice [in carpentry] and do music but … I was playing at Bel Air club and our hours would start from seven o'clock and we'd be playing right through to the wee smalls of the morning."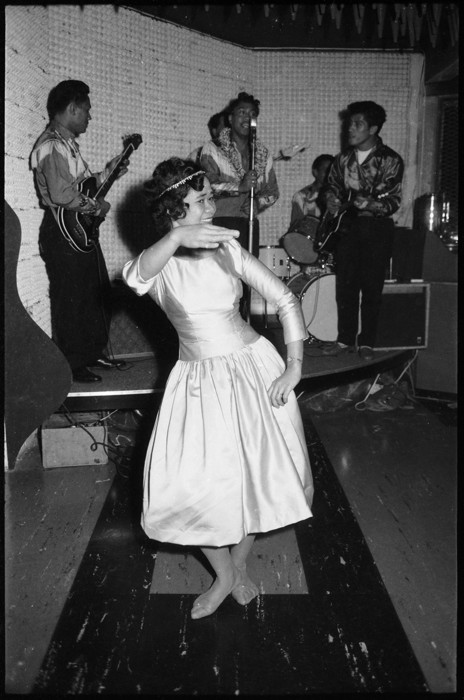 Bruce King got his first break after playing drums on a now legendary version of 'Gravedigger's Rock', recorded by Clyde Scott with The Zanyopolis, on Audion. King recalls:
"At 14 [years old], recording was a step-up for me. That band [seen] there with that singer, we developed a little show ... Bob Sell owned the Colony in those days and we were asked to perform in the floorshow there. The club used to run from 9 o'clock to to 2 o'clock in the morning and at midnight he put on a floorshow with the resident band, which was led by Billy Farnell on piano (they used to back singers). We came out as Gray [Bartlett] on guitar, Peter Common on piano, and myself. Gray and I used to stand out in front of the piano. I just used a snare drum and a hi-hat. Clyde sang mostly Bobby Darin covers, but also standards – done to a shuffle beat. He was a bit of a comedian, so we became an act, which Bob enjoyed so … we used to close the floorshow every night. The night I got married, I still had to do the floorshow. I took my wife in, then off on our honeymoon ... that established with my wife early on what my priorities were … Looking at these photos, I wonder how they got such clear photos because my recollection was a place filled with smoke – it was so smoky the spotlight from the back of the room had trouble cutting through to illuminate the acts."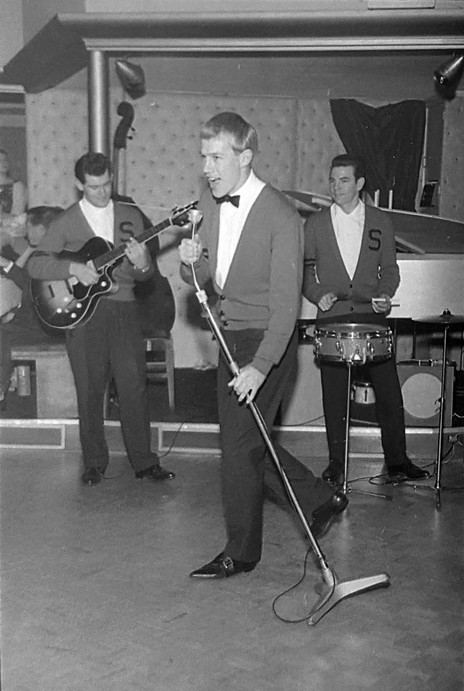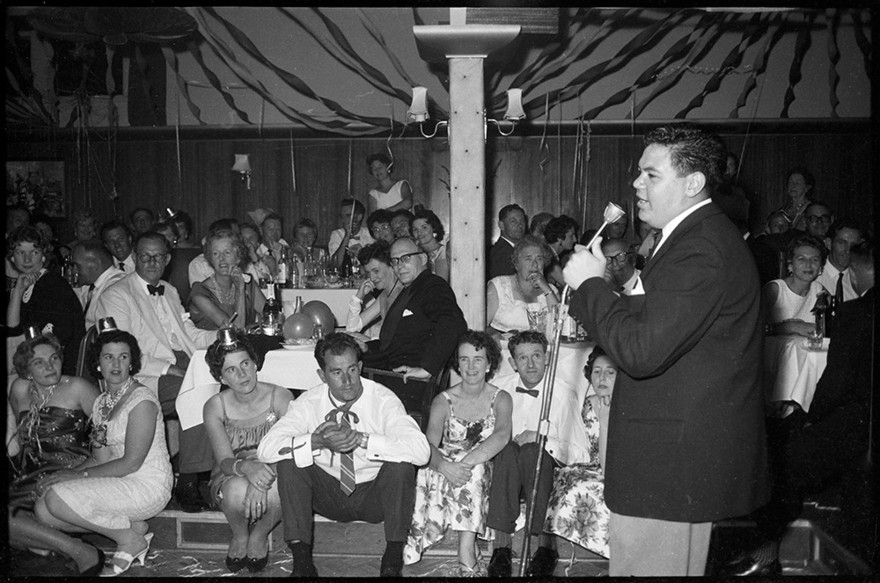 King went on to back some of the most famous singers of the era at The Colony, including Kiri Te Kanawa, Marlene Tong, and Kahu Pineaha. However, King recalls the Colony being a world away from some of the other venues in the city:
"A lot of the venues in [the Rykenberg] photos like the Picasso, the Bel Air, Montmartre ... I was married straight out of school, so I didn't frequent these places of ill repute! Respectable people [went to the Colony] because it was a cabaret, but the coffee club crowd – the Picasso crowd, the Montmartre – this was the lower end, this was the seedy part of music. The jazz end. Though I did visit the Montmartre occasionally because I did admire Mike Walker's trio there."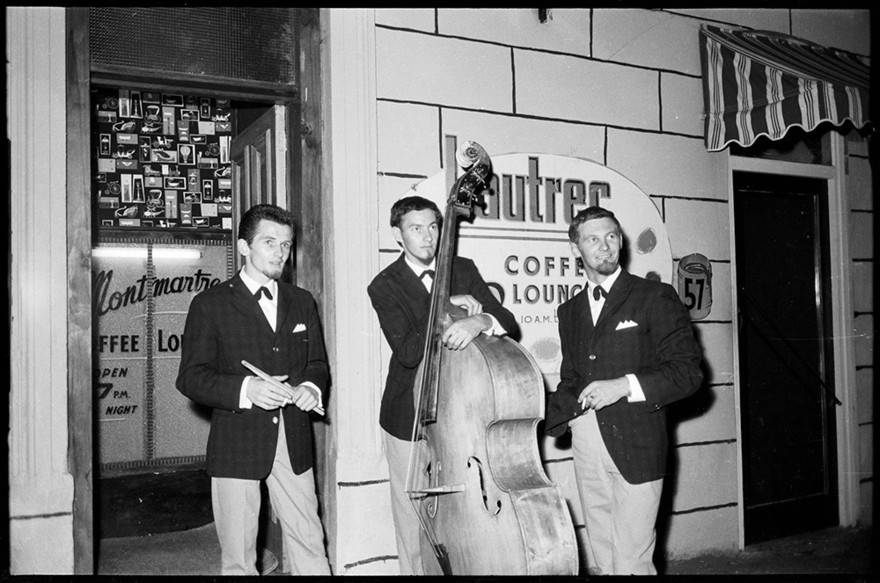 In contrast, Williamson played the Picasso though he admits there was the odd patron that wasn't satisfied with the non-alcoholic beverages on sale: "I think a few added rum to their Coke … and coffee! I wasn't aware of any grass being smoked inside but as it was always so choked with cigarette smoke, it was too hard to tell. It was a smallish, dark place, often with really rough types mixed with the 'normal' audience. Overseas and local sailors used to come in late, after being at parties. They would often start fights with the locals ... and mostly lost!"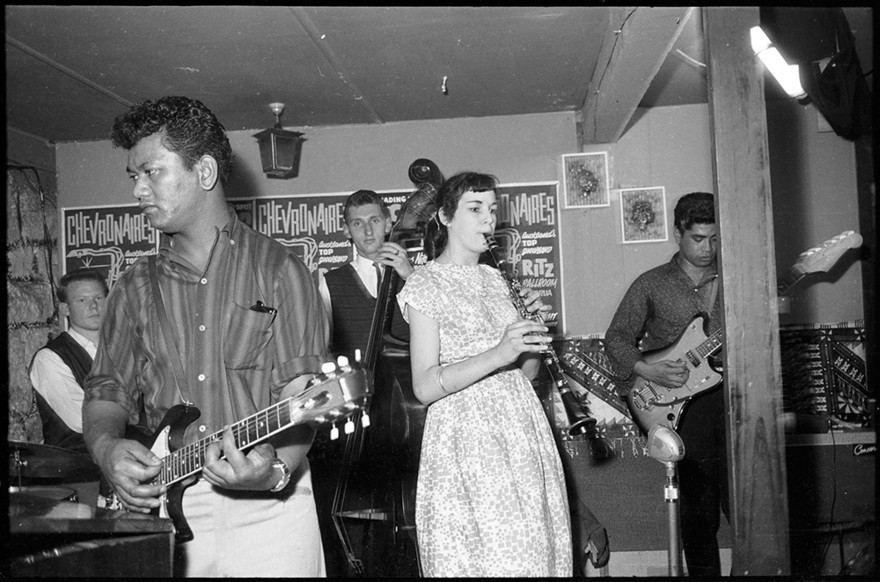 Wendy Moore, a singer, recalls it being an exciting era with the coffee houses (Bali Hai, Embers and Montmartre) introducing espresso and cappuccino in the daytime, then opening up for gigs at night where attendees did the "jazz shuffle". However, her own career was more based in cabarets and dancehalls so she gives credit to two promoters in particular for enlivening the local scene:
"Phil Warren and Bob Sell really put a shot in the arm to what was happening in Auckland in terms of entertainment. Phil Warren was finding acts and putting them on and starting venues – really creating something a little bit different. He started a venue on Symonds Street … when I first came back from Australia, he approached me to sing at The Oriental Ballroom and that's what it was. It was a big venue with a wooden floor – great for dancing. We were still doing foxtrots, the occasional waltz, certainly lots of jive and I remember the first time seeing the Twist being done at the Oriental Ballroom. I was singing with a rock and pop band there [with guitarist Ben Tawhiti]. It was a real mixture of music – dance music, heavy beat – a good beat that you could dance to."
Please visit Rykenberg: mystery musicians to help us identify some performers in the collection.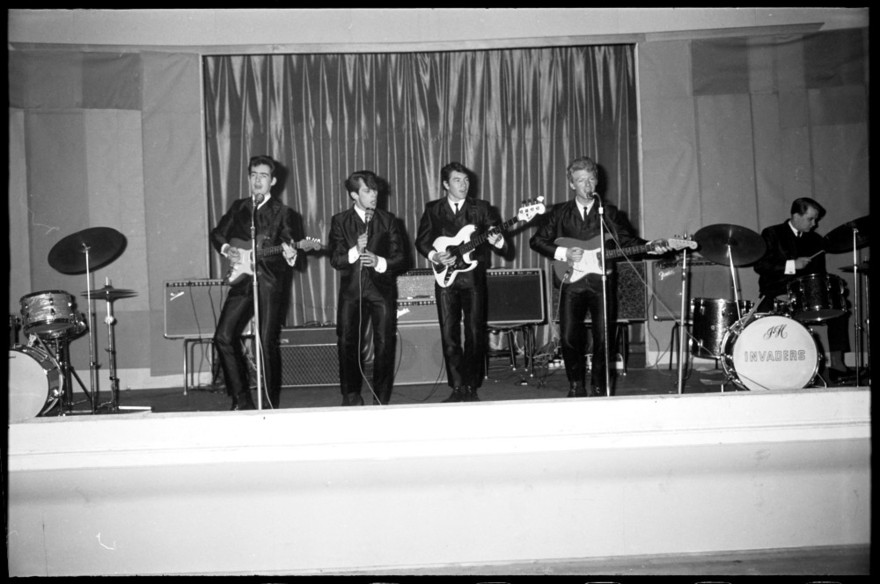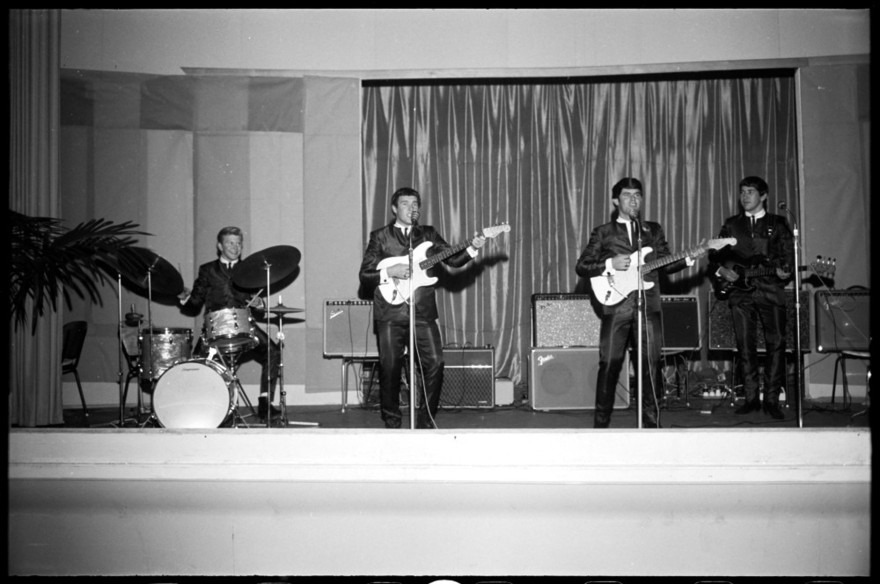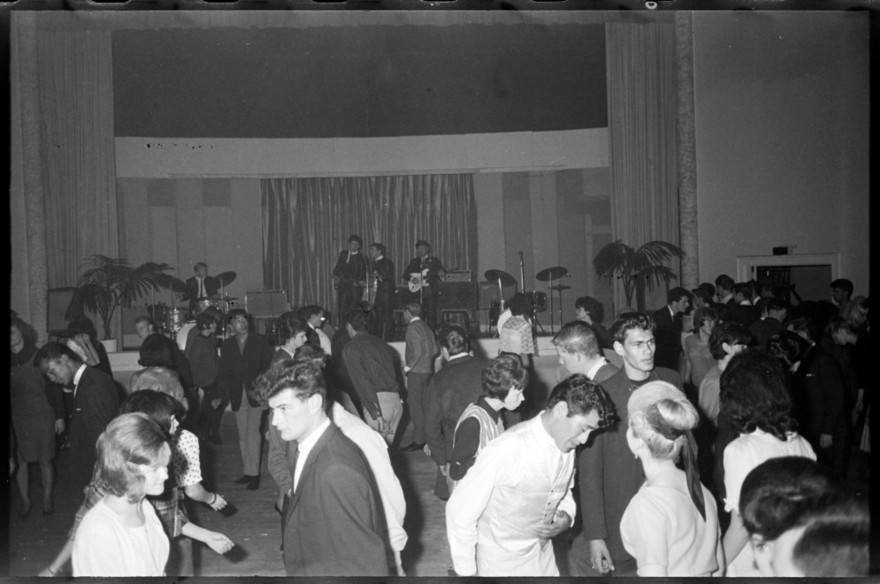 --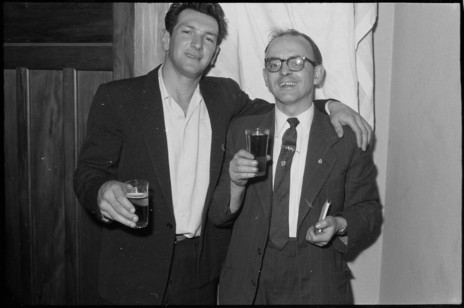 Acknowledgments
Thanks to Keith Giles, Sue Berman, Timothy Barnett, Dan Liu, Renee Orr, Zoe Colling, Annette Hay, and the Auckland Libraries Heritage Trust for their assistance on this piece.
References
Berman, S (2018) interview with Williamson, King and Sleeman, Rykenberg Collection, OH_1285_03, Auckland Libraries
Berman, S (2018) interview with Wendy Moore, Rykenberg Collection, OH_1285_02, Auckland Libraries