In the Auckland Libraries Heritage Collection is a treasure trove of photographs of Russell Crowe from July 1981, in his rock'n'roll persona, Russ le Roq. Shortly after these photo sessions with professional Auckland studio Rykenberg Photography, le Roq was profiled by Auckland Star music writer Colin Hogg.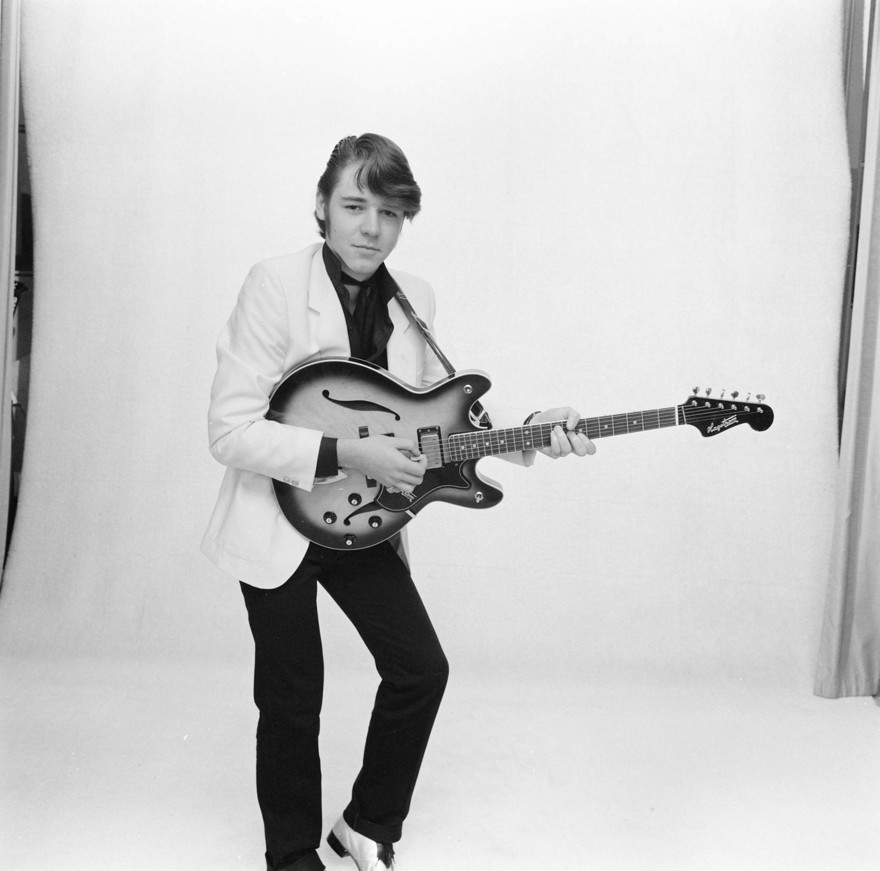 Russ le Roq has it bad.
The 19-year-old Auckland singer wants stardom the way the rest of us want hot strong coffee in the morning.
It's not eating him up, you understand. But he's hungry to "make it." To have a hit record, a burgeoning fan club and to be stopped in the street by girls and asked for his autograph.
In the meantime, he's resting up beside his Mum and Dad's swimming pool in deepest Mt Roskill awaiting the night's performance of Grease at Auckland's New Independent Theatre in which he has an "also starred" role.
But "also starred" is definitely a step up from "also ran," which so far in his short career is about how Russ le Roq has scored.
It's been a short career – but a busy one. At 19 he has already got two stints as nightclub disc jockey behind him, three bands. And he's only recently released his fourth self-penned single.
"I might never make it," he says, "but I'll give it a helluva whack."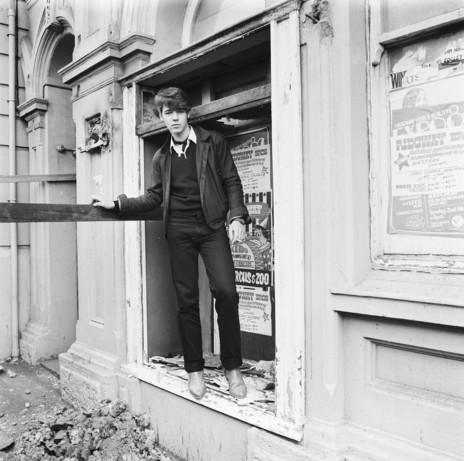 Le Roq can't remember exactly when the cliched bug bit, but firmly recalls pulling brave guitar-hero poses with tennis rackets from the age of five. Born in Wellington, his parents moved to Australia when he was four, eventually setting up a location catering business over there, travelling around movie and television location spots feeding actors and crew.
The family came home in 1978 – father to a career of hotel management, young Russ to Auckland Grammar School and later Mt Roskill Grammar, where he formed his first band, The Profile.
In his seventh form he was working nights as a DJ in a city nitery, Cream, spinning platters from 11pm to 5am.
"The teachers used to wonder why I slept through first period geography," says le Roq.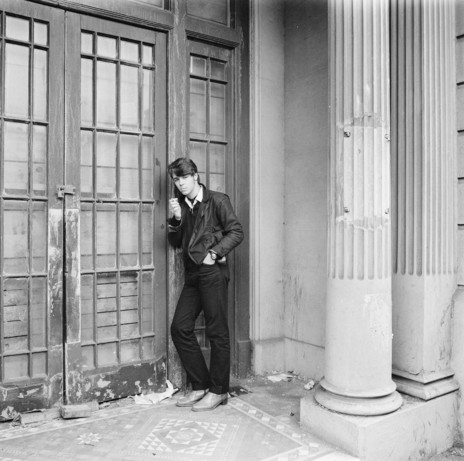 He left school and joined the real world working for an insurance company. Another band, The Interrogatives, had come and gone. The job was about to follow.
Le Roq, who had met Auckland professional rock and roller Tom Sharplin when the singer played one off the pubs his father was managing, heard Sharplin was looking for a DJ for his new club, King Creole's.
In spite of some parental objection, he first part-timed his way into the slot before kicking over the insurance game after five months for the after-dark life of a professional club DJ.
That was October 1981.
"I was playing guitar and writing songs as well," says le Roq. "I learned a lot from being around Tom Sharplin. He's a very successful New Zealand performer … very good in his niche."
In fact he was so impressed by Sharplin he wrote a song about him. It was called 'I Just Wanna Be Like Marlon Brando' and it was to become the first Russ le Roq record.
He recorded it with members of Sharplin's band at a Pakuranga studio – "I was amazed it ended up sounding like a song."
By June of 1982, le Roq had also become a regular guest singer at King Creole's – and he had managed to persuade local label Ode Records to release 'Marlon Brando'.
So out it came, complete with details of how to join the Russ Le Roq fan club. It was played twice on 1ZM and sold 500 copies.
The saga was only beginning.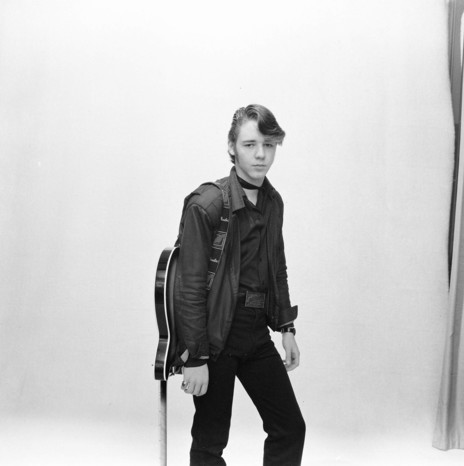 In September of last year le Roq was back in the studio with a new song, 'Pier 13'. It finally came out – all 100 "limited edition" copies of it – last February.
About the same time, he formed a permanent new band Russ le Roq and the Romantics, who went on to play about 30 gigs, to an average (band) income of $34 before falling apart – but not before recording a new le Roq original,, 'Never Let Ya Slide', which hit a less-than excited market in June.
Unperturbed, le Roq went on alone to record a fourth single, 'Shattered Glass', and hawked it round the record companies.
"Everyone said no, except CBS, who said maybe."
Eventually, after two more maybes, CBS said "yes" and released the single a few weeks back. Meantime, le Roq had auditioned, been accepted, rehearsed for and is currently appearing in Grease, pulling rock'n'roll poses for audiences at Theatre Corporate.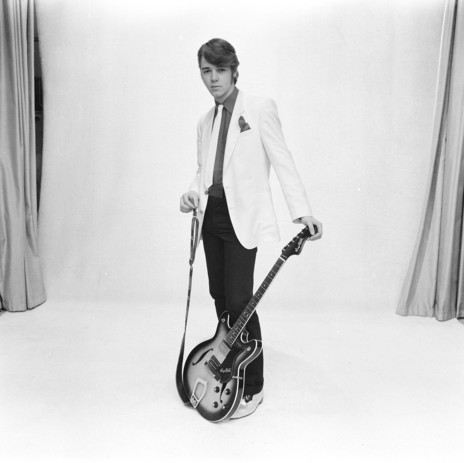 But that ends in a week or so, leaving le Roq to ponder his future.
He's not about to give up, but he is thinking about moving.
"Maybe New Zealand's not big enough," he says. "I always promised myself I wouldn't leave until I had a record in the charts. 'Shattered Glass' charted today [somewhere in the lower half of the Top 100], so now I can go.
"But maybe I'll do just one more single first …"
After all, he's got nothing to lose but his money.
"I figure I've spent about $7000 in the last year on the whole thing," says le Roq. "My last royalty cheque was for $240, though after I'd paid various costs, I was left with $80."
He doesn't seem depressed by his arithmetic.
"Yeah, maybe I'll do another single. There's always another $2000 somewhere to send down the drain."
After all, it's attitudes like those that made this country great.
--
This first appeared in the Auckland Star on 1 December 1983, headlined "Russ's hunger won't let him give up." It is republished here with permission. Thanks also to the Auckland Libraries Heritage Collections.