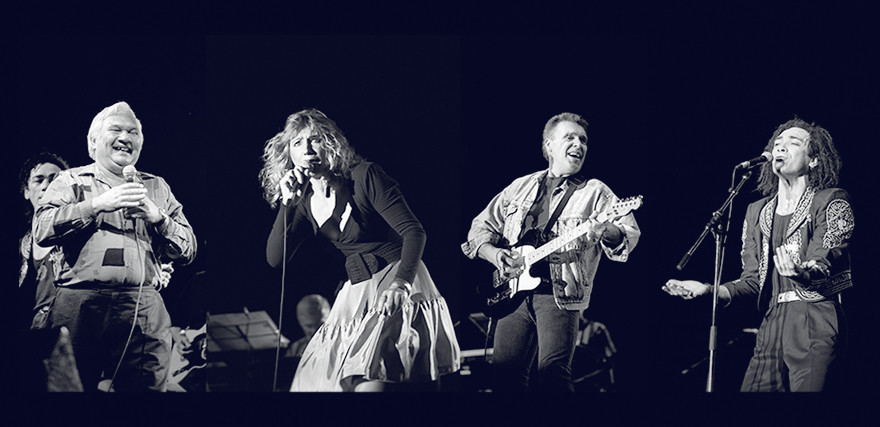 As I drove towards Auckland's Carlaw Park to attend the first of a series of January 1990 concerts celebrating 35 years of Kiwi Rock, I was concerned about where I would find a park, but when I got to Parnell there was plenty of street parking as only a few hundred people had turned up for the show, "The Devil's Music Rocks Godzone". From day one I had thought the series of eight outdoor shows was ill-conceived, but I expected a few thousand people would turn up to see expat legends Max Merritt (who flew in from Los Angeles), Mark Williams and Dinah Lee (who crossed the Tasman).
The fabulous Stranded in Paradise book by John Dix had been warmly received by media and music fans but the groundswell of interest in our music heritage was more niche than John and promoter Hugh Lynn had imagined.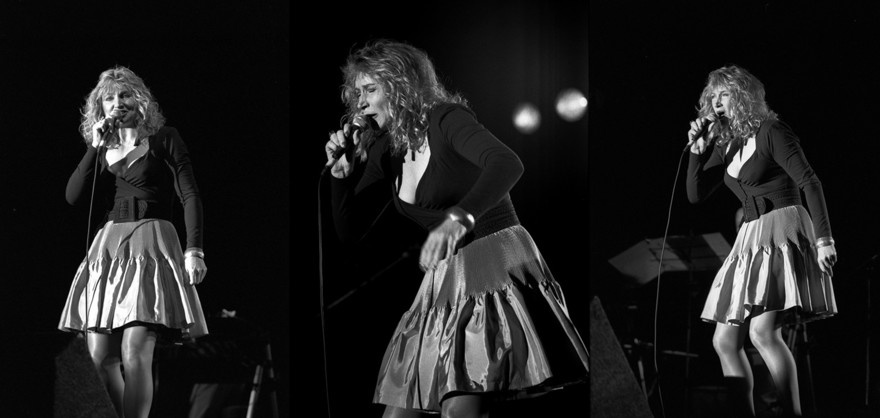 If musicians have worked for a decade or two, they know how to play as though there are a thousand people in front of them, even in a near to empty venue. When Dinah Lee came on stage, strutting some Tina Turner stadium-style moves, she played like there were 20,000 people there. As a pre-teen I had purchased Lee's big hit '(Do The) Blue Beat' on a cute little EP, her pioneering Kiwi embrace of the Caribbean ska genre.
I thought Dinah was sensational at Carlaw Park and that she might be back on our shores more regularly. That did not happen (in 2010, after the September earthquake, she returned to perform alongside other Christchurch musicians in the Band Together concert). That makes her upcoming 2023 tour with Tami Neilson a rare event.
She warmed up the crowd for Max Merritt and, for some punters, his 'Slipping Away' was the evening's highlight. But my favourite was Dinah Lee doing soul and Motown hits like she did in the 1960s.
After the first concert of the series bombed, the remaining shows were cancelled, and Hugh Lynn wound up his concert promotion business. Two days later, a free homecoming concert by Kiri Te Kanawa drew 140,000 people to the Domain, just up the road.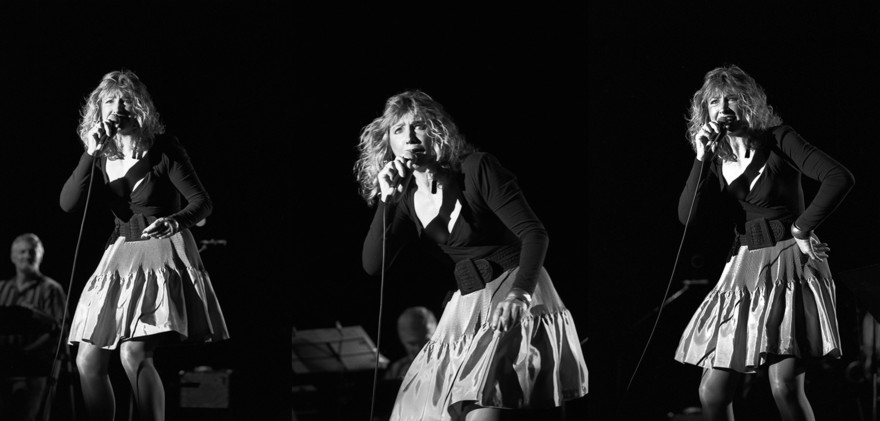 Murray Cammick's review in Rip It Up:
Kiwi Rock – Carlaw Park, Auckland, 13 January 1990
The grandiose scheme dreamed up by Stranded in Paradise author John Dix and promoter Hugh Lynn to showcase 35 years of Kiwi Rock outdoors produced one excellent show but only about 200 people showed up on the night.
With no starting time on the newspaper adverts I missed 60s pop stars Maria Dallas and Shane and pioneer Johnny Cooper. I arrived in time to see Tommy Ferguson completing his set and having difficulty getting across to an audience sitting 50 yards away by the sound mixing desk.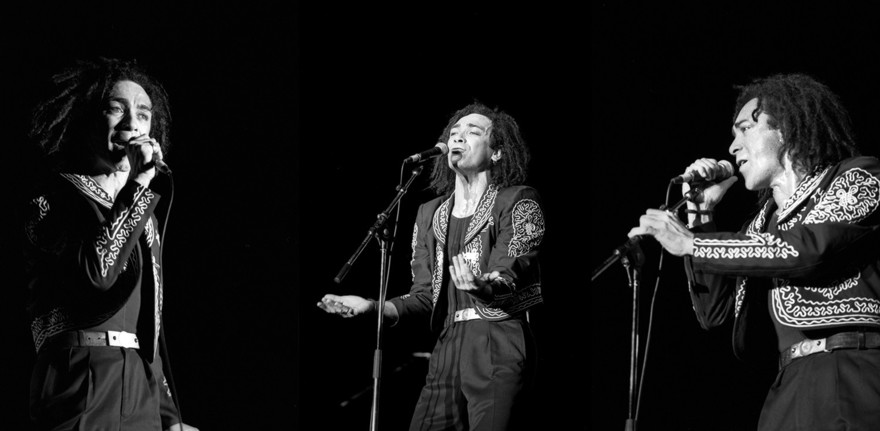 Bunny Walters came on next and opened with his Deka TV advert, James Brown's 'I Feel Good'. Things did not get better. Bunny did a yodel song, an 'Under the Boardwalk' medley of "summer" hits, and then his old hit 'Brandy'.
Suddenly things changed at Carlaw Park, as if by divine intervention, as if Dinah Lee arrived on a chariot of fire. The band sparked into life, launching raucously into Motown classic 'Dancing in the Street'. Ms Lee now struts in the Tina Turner school of sultry mature chic. The crowd took one look, moved 50 yards forward and sat down again. Dinah was a hit! The crowd loved her oldies 'Don't You Know Yockomo' and 'Reet Petite' but alas, she announced her final number (her new single) Wilson Pickett's 'In the Midnight Hour', and Dinah left without doing an encore and she didn't do her biggest hit, 'Do the Bluebeat'.
Nobody could have followed Dinah, not even polite and professional Mark Williams, nowadays one of Sydney's most respected session singers. He would've had to have his old maxi flares, dry ice, and silver eyeliner to materialise with the same impact as Ms Lee. 'Respect Yourself', his hit 'Yesterday Was Just the Beginning of My Life' and Bob Marley's 'Jammin' were good but perfunctory.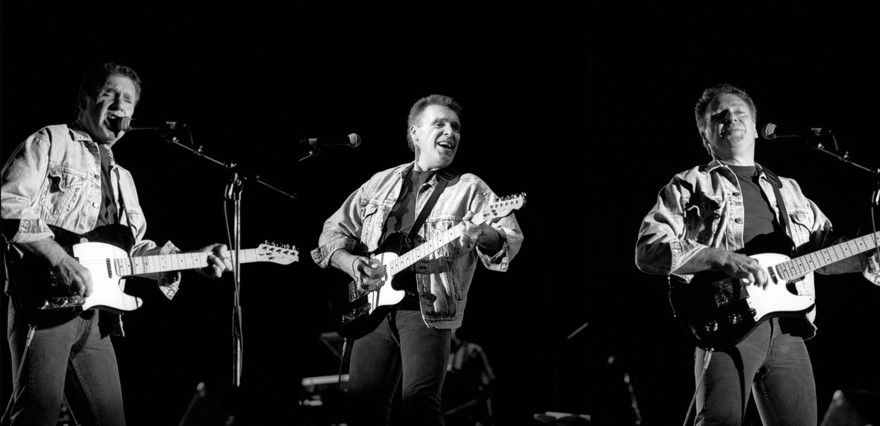 Rockin' veteran Max Merritt was chosen to close the show and he had the best line I've heard for a poor monitor volume – "Do you mind if I hear it?" Max rolled off the hits with Springsteen, rocker-type swagger – 'Fanny Mae', 'Western Union Man' and 'Slipping Away'. Fabulous singer but still in the shadow of Ms Lee.
A finale brought everybody out for Bill Haley's' 'Rock Around the Clock' but nobody seemed to know the words. – Murray Cammick (Rip It Up, February 1990)