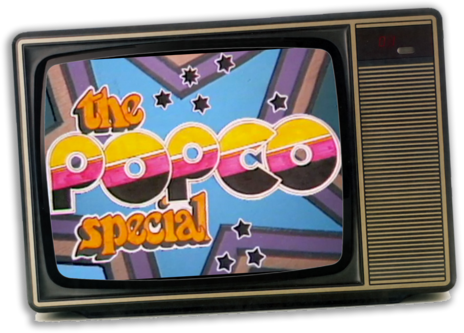 Back when sparkly-eyed Bunny Walters was top of the pops, the Chicks were shimmying in Mary Quant minis and white patent-leather boots, and Mr Lee Grant and his swishy fringe were crooning big ballads, television in New Zealand was still in its black-and-white infancy.
The first TV broadcast was from Auckland's 1YA radio station in Shortland Street in June 1960 and a year later Christchurch had its own station, CHTV3. Wellington and Dunedin were next, but before TV was networked nationwide, each station had its own regional programming and tapes were sent around to the other centres for broadcast later.
In Christchurch we were glued to the novelty of everything on the box, no matter the genre – The Untouchables, The Flintstones, Coronation Street, I Love Lucy, Lassie and so on – but the music and variety shows were always favourites. If we can glean anything from the proliferation of music shows, as monochrome gave way to colour, watching them was a national pastime.
AKTV2 broadcast the first home-grown music show, In the Groove, then there was Let's Go and On the Beat Side followed by C'mon (1966-69) and Happen Inn (1970-73).
Popco's first show screened on Wednesday, 19 April 1972.
In Christchurch we had Popco. Created by CHTV3 and produced first by Peter Muxlow and then by David McPhail from the second series on, it featured a core of city talent with regular injections of national artists. Its chaser, Norman, was fronted briefly by Paul Holmes.
Popco's first show screened on Wednesday, 19 April 1972. It was presented by Stephen Evans and featured pop singers Dyan Bamford, Tina Jochems, and Bartholomew John along with folk-rock band the Waite and yours truly, all picked to cover specific songs. I sang Lennon's 'Imagine', but recall little else other than lights, camera, action and nerves.
The show was created as a six-episode series to cover Top 10 and other charting songs sung live by artists under 25; it was aimed at an under-25s audience in order to be more edgy than the middle-of-the-road Happen Inn.
Producer Muxlow's talent-search modus was written up in the Christchurch Star newspaper the day the pilot episode screened: "Mr Muxlow went on what he flippantly terms a 'pub crawl' to recruit talent. He spent a week traipsing around at least 20 of Christchurch's licensed hotels at nights. But this was strictly on business. 'You get very hardened – in a pub five minutes and out again.' The result was a pool of singing talent for his series."
Choreographer Maggie Burke and her troupe of dancers provided "extra flourish" each week, performing as a featured act to a hit song, and appearing alongside New Zealand performers such as Annie Whittle, Bunny Walters, Larry Small, Pat "Mark Antony" Kearns, Rob Guest, Tom Sharplin, folk singer Christine Smith and bands Chapta and Drut. International performers passing through town were included where possible.
Pat Kearns's music career stretches back to the late 1960s and he still performs in a two guitars/ two big voices duo with Peter Williams, an original Max Merritt Meteor. Pat appeared regularly on national TV shows, including Happen Inn, That's Country, Popco and CHTV3's Movin'. He was also called in regularly to do backing vocals and he deputised on rhythm guitar occasionally.
"Movin' was in 1970 and it went out live to Canterbury," he remembers. "It wasn't recorded, but they filmed it so we could see ourselves later."
"Unlike the Auckland shows, such as Happen Inn, we always sang live. They recorded the backings on a Saturday morning and we recorded the show in the afternoon. There was always a lot of walking up and down stairs and trying to sing in tune at the same time. They'd say, 'When you get to the second verse, walk down the stairs.'"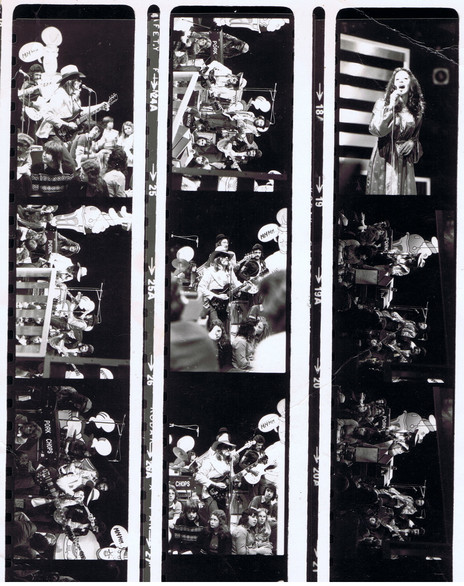 Larry Small was another vocalist from those days. Now an HR consultant with Auckland recruitment company Sheffield, back then he had a strong, if relatively brief career in the music industry, with regular appearances on Happen Inn and Popco on top of regular stage gigs.
"Great memories I have of that time. Those of us coming down from Auckland would stay in motels together and guitars would come out in the green room during production down-time. They used to use me for BJ Thomas-type songs. Each time he had a hit I'd normally get the call for that or Graham Nash.
"For Popco you sang it live and a take was one segment, from one ad break to the next, so if there were any stuff-ups you had to start all over again.
"On one of the shows I was in, Beaver was also appearing. Her husband was a struggling artist and they were living on the breadline. I remember she wore a black top which had a hole in the sleeve. Peter [Muxlow] saw that it showed up on camera, so they put some black nugget on her arm to disguise it. I kid you not!"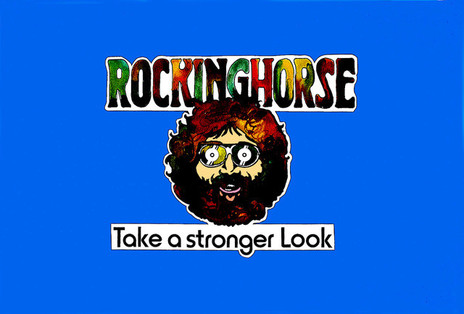 By 1974 colour TV had been introduced in time for the Commonwealth Games in Christchurch that year, and the McPhail-produced Popco, screened nationwide, made the most of it.
The Popco Christmas special of 1974 exists in its entirety on the NZ On Screen website. It has high production values for its time and colour is central to the set design as well as the fashions of the artists and the dancers. For the men it's wide ties, loud or shiny suits with broad lapels, bellbottoms and platform shoes, along with pre-mullet hyper-styled do's. For the women it's tight, short A-line dresses, post-hippie maxis or floaty Pucci-patterned colour-block palazzo-wear with big hair, big makeup and big movement.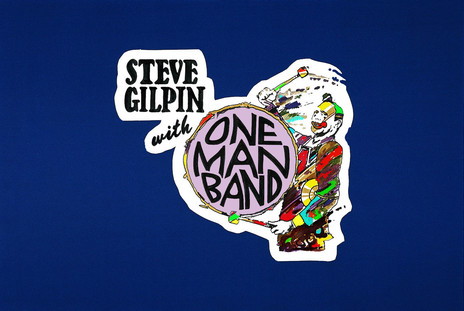 The acts perform live to the studio band and in locations around Christchurch, with artist-musician Chris Grosz kicking it off as a somewhat louche Santa, saying, "Yo-ho-ho, have I got a present for you?!"
Hayden Wood, Rob Guest (before musicals) and Steve Gilpin (before Mi-Sex) double as presenters and performers, both soloing and opening the show as a trio – with a fair bit of mic-swinging and accidental elbow-bumping – on 'I'm a Train': "Look at me, I'm a train on a track/ I'm a train, I'm a train, I'm a chucka train, yeah …"
Other performers include glam-rockers Space Waltz, Annie Whittle (on the banks of the Avon), Streak (with Kevin Bayley), the Maggie Burke dancers doing a routine to a Stevie Wonder song in Cathedral Square, Rockinghorse, Mark Williams, Bunny Walters and a huge-afro-ed Miss Claire Raine (ex-Hair), Auckland band Drut (complete with flaming guitar machinehead), and Beaver.
Singers dance their way around overscale set-pieces of stars, rainbows and clouds against a chroma-key backdrop in the studio sequences, and the three parts close and open on Chris Grosz graphics in the polychrome, pop-psychedelic Peter Max-style.
Hayden Wood, looking back, says David McPhail and Peter Bain Hogg were "so good to work with".
"The difference with Popco was you could pick your own song to sing. I had some great songs: 'The Air That I Breathe', 'Don't Let the Sun Go Down on Me', 'Candle in the Wind' and '60 Years On'. I even did an Elton John song called 'Ticking', which was about six minutes long.
"I got in trouble with David on one show during rehearsals. My wife was having my son and when I heard the news I was over the moon. I got someone to go get some bottles of bubbles and shared it around the crew and artists. We were having a laugh when I was told to go see David. I got a rap over the knuckles. He didn't want the camera crew and floor staff drinking. It all turned out fine. He congratulated me and after we had finished we all had a drink.
"One thing we did do was take Popco on the road. There was Mark Williams, Bunny Walters, the two girls called the Reflections, one of the dancers, Paulette, and a great bunch of guys as the backing band. We had a helluva lot of fun around the South and North islands.
"I must've done about 10 or 12 shows and loved every minute of it. The last show is all they have now and four of the artists have passed away: my friend Steve Gilpin, Rob Guest, Beaver and my best mate Bunny Walters. It's such a shame they destroyed all the shows except that one. I'm always hoping someone taped the shows and they might turn up."
David McPhail talks about producing Popco in his memoir, The Years before My Death: Memories of a Comic Life (Penguin Random House NZ, 2010). He and stage manager Peter Bain Hogg would study radio playlists, largely devoid of Kiwi songs, then pick singers or bands who could replicate the originals.
"Fortunately I started by inheriting a programme called Popco from Peter Muxlow. He created a small and compact group of people who could make shows look like Britain's Top of the Pops at a tenth of the cost … I had an inventive camera crew, a clever control-room crew, imaginative designers and one of the best musical directors in the country, Brian Marston."
Of New Zealand artists he wrote: "There were many performers with flair and talent in New Zealand and many good bands. One of the best singers was Tom Sharplin. He had a voice like distant thunder and a vocal snarl that could knock any Memphis singer into the middle of Florida."
McPhail was peevish in complaint about Sharplin's lack of movement in front of the microphone the first time they met until Sharplin's one backward-pointing shoe was indicated to him. "No one had told me he had an artificial leg and Tom had simply turned it around. It was five minutes before we recorded Tom's song. The laughter was too long and loud. And I never mentioned movement again."
One guest-artist episode from 1975 is now TV legend. McPhail had heard Gary Glitter was promoting his new record in Australia and lured him across the Tasman to perform on Popco with promises of increased record sales.
"He was short, his thick hair was dyed midnight black and he was beginning to put on weight … Glitter walked into my life in a cloud of cologne. He thrust jewelled fingers into my hand and began looking around for the limo."
McPhail and crew had dreamed up a studio set with glistening motorbikes and "clouds of dry ice" and an exterior location with star filters on the camera lens to enhance errant spots of light. The highlight was to be Glitter performing atop the high diving board at QEII Park. GG climbed (in his spangly bodysuit, glittering cape and high-heeled boots) and he sang ('Leader of the Pack'), but when it was time to come down, vertigo took over. Thirty minutes later, with the help of Peter Bain Hogg, he was back on terra firma.
"When I learned of his criminal history", McPhail writes, "I was privately pleased I'd imprisoned this wretched man at the top of [the] diving board with all his fears. I just wish I'd kept him there longer."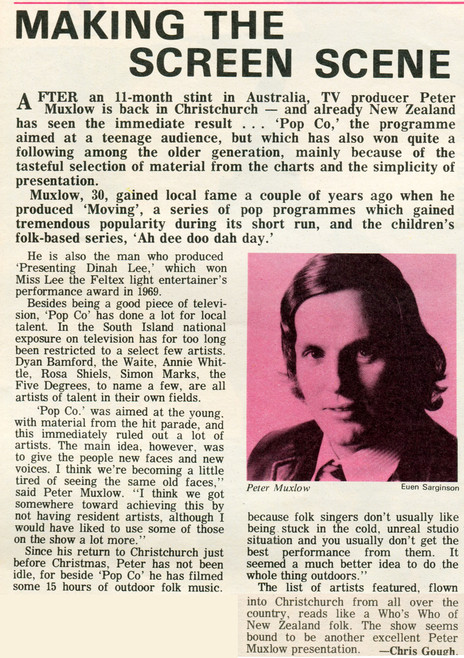 --