When celebrated New Zealand troubadour and singing historian Phil Garland died on 15 March 2017 he left behind a substantial legacy of Kiwi folklore and song.
His well-attended funeral and the wake that followed in his hometown Christchurch gathered friends, family, the folk-music fraternity and musicians. They toasted his memory and achievements, and testified to Garland's influence.
Solo or with various bush and old-time country bands, Garland – often referred to as the "father of New Zealand folk music" – recorded some 18 albums of original songs in a narrative folk-ballad style, along with early verse and later poems in the Kiwi vernacular that he set to music. The songs are largely about events and characters from the colonial days and life in the rural heartland.
His two published books reflect this focus. His first, The Singing Kiwi (Willie Wag Publications, Australia, 1996), is an anthology of 106 songs and a few dance tunes, with background notes, chord charts, and presentation with spiral binding for ease of use as a songbook.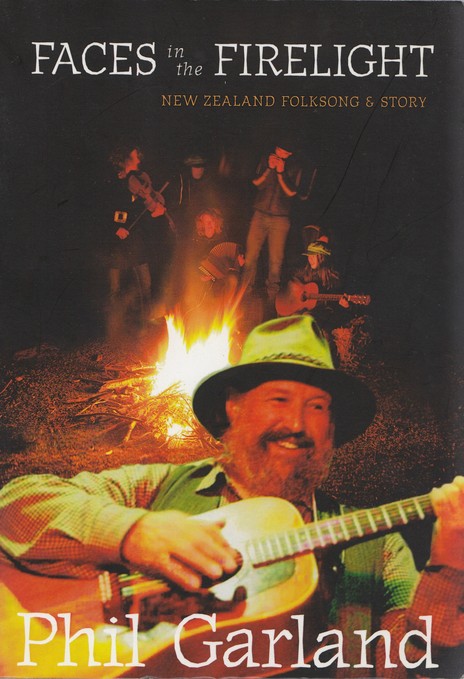 His second book, Faces in the Firelight (Steele Roberts, 2009), was Garland's magnum opus and the culmination of knowledge he had gathered over his more than 40 years of performance and research around historical New Zealand. He left the recording of Māori music to others and focused instead on events and folklore surrounding early European visitors to these shores and pioneers from the late 1700s when Northern Hemisphere shipbuilders sailed south in search of suitable for timber for masts, flax for rope, whales, seals and other commercial possibilities.
He sang about sailors, sealers, whalers, shearers, swaggers ...
The book presents oral and written history, vernacular rhymes and tall tales, social commentary and parody, tragedies in rhyme and hard tales of living on the land, stories about sailors, sealers, whalers and sheep shearers; about shagroons and swaggers, thieves and politicians, goldminers, gumdiggers, coalminers, moonshiners and ne'er-do-wells of every stripe. And all the details are wrapped around songs, verse or yarns, many of which Garland found in his field collecting or which earlier collectors had uncovered in their own research.
Phil Garland spent his early professional music years in Christchurch as a frontman for local rock'n'roll bands, performing at central-city nightclubs and venues, but soon settled on the performance style that would characterise the rest of his working life.
THIEVES AND POLITICIANS, GOLDMINERS, GUMDIGGERS, COALMINERS, MOONSHINERS
The well-recognised trinity of Garland plus 12-string guitar plus colonial song was fixed, virtually from the moment he fell for the revivalist folk music he was hearing in the mid-1960s. The big-bodied Gibson Hummingbird had caught his eye in a music-shop window and, intrigued, he bought it then taught himself to play it from a Pete Seeger guitar tutorial. The bushy beard he'd been sporting for several years coupled with a bushman hat completed the picture.
Garland found the guitar styles and topics that revivalist folksingers were singing about made a refreshing and meaningful change from the banal lyrics and tunes of 1960s pop. And when he went to Britain in 1965, he was further won over by the variety and wealth of traditional folksong he heard there.
... AND NE'ER-DO-WELLS OF EVERY STRIPE
In Faces in the Firelight he writes: "It wasn't until my big OE in 1965 that my eyes were fully opened to the possible existence of a rich store of song back home."
He made it his lifelong mission to unearth as much of that storehouse of material he could before it was lost forever, and to present it in a manner that he felt would interest Kiwis in their own heritage. In the 60s, despite the social ructions and cultural renaissance happening on a grand scale in other Western nations, New Zealand was still dogged by insecurity exhibiting as cultural cringe, and Phil Garland felt this was exacerbated by both the commercial media's reluctance to play local songs and the education system failing to promote knowledge of our own background.
He began his first forays into balladry by writing New Zealand-themed songs in folk styles, adding as many "traditional" tunes that he could find, and found that this repertoire, sung in his mellow baritone to simple finger-style guitar accompaniment, was well received by audiences. The stories his parents told him and his younger brother, Mike, about their own pioneering ancestors no doubt helped engender an ongoing interest in history. One forbear, Reverend Nathaniel Turner, arrived in 1823 and promptly set up a Wesleyan mission in Kaeo, Northland; his great-great-grandfather, Captain William Mein Smith, was 1839 surveyor-general with the New Zealand Company.
By the mid-1960s, the University of Canterbury Folk Music Club was well underway, with large membership and regular, well-attended audiences, and there were other clubs and cafés in Christchurch hosting folksingers, so when Garland set up the Folk Centre in 1967, he had any number of venues in which to perform his new and growing playlist. In another musical persona, he donned striped jacket and pebble shades to join mates Chris Grosz and Warwick Brock in the Band of Hope Jug Band and play jug for its arty styling of 20s black bottoms, Dixie tunes and vodeodo toe-tappers ('The Blues My Naughtie Sweetie Gives to Me', 'Boodle Am Shake').
Primarily, though, he was fired up after his British experience and determined to begin his own field research, collecting historic songs, verse and stories verbatim from the people of the land in the manner of well-known US ethnomusicologist Alan Lomax.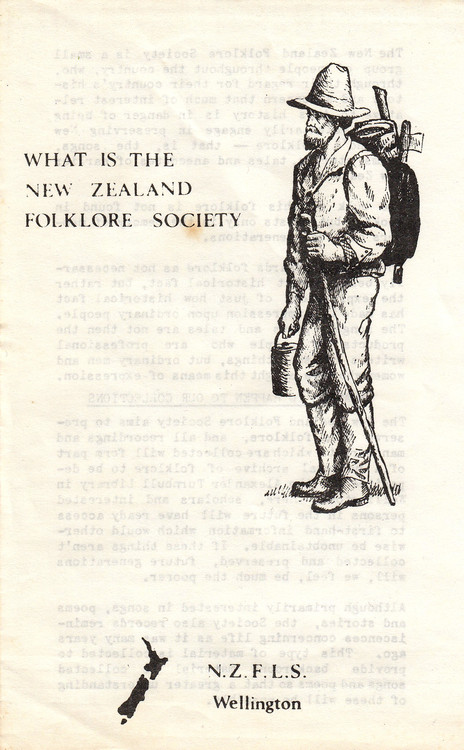 Garland joined the New Zealand Folklore Society and travelled to Wellington to meet Frank Fyfe, its founder. Armed with inspiration and advice about how to collect from Fyfe and Rona Bailey, as well as some basic funding from the society interested groups and individuals, and the National Folk Foundation, he headed south armed with enthusiasm and a reel-to-reel tape recorder.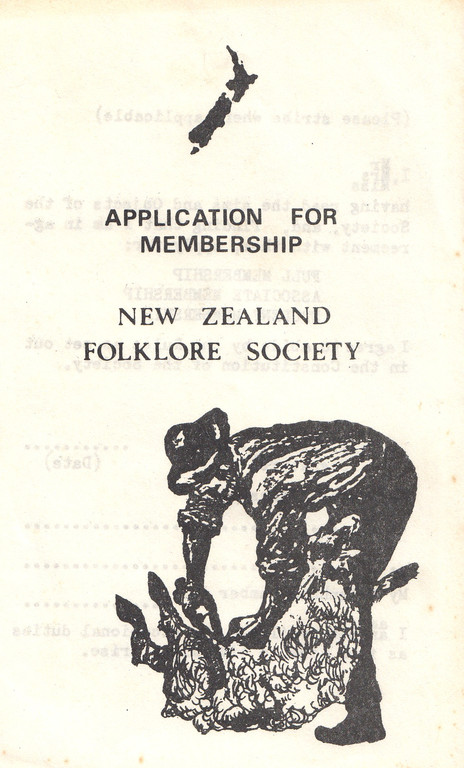 His first step was to visit Dunedin's Hocken Library where he spent a good week familiarising himself with extant folk verse and poetry found in various publications. The oldest verses about home that he found stemmed from the early 1800s, with New Zealand experience and landscape transplanted onto the forms and themes of older British or American songs, such as this verse from 'The Bold and Saucy China', a rewrite of Scottish whaling song 'The Bonnie Ship the Diamond':
We'll set sail with the breeze, for the Isle of France we're bound,
To leave again without delay for the southern whaling ground,
Once the gale's cleared away, it's then we'll make full sail,
With a fair wind for New Zealand, a-searching for the whale.
In former newspapers, such as the Otago Witness, Garland read about the rogues and characters of the mid-1800s, such as blackbirder and privateer Bully Hayes, who made money performing around the goldfields. One songwriter well-known to all was canny and perceptive Charles Thatcher, who penned political parodies and humorous ditties of social observance, and toured his theatrical show with his wife as the "Inimitable Thatcher and Madame Vitelli".
Garland noted the prevalence of verse at the end of the 19th century influenced by Australian balladeers Henry Lawson and Banjo Paterson, which coincided with the influx of Australian shearers. This was at the tail end of the Hungry Years, when New Zealand was still emerging from a decade-long depression and many men were humping their swag on the road in search of work. He wrote that it was "… the most influential and exciting period in the development of our folk heritage."
Bush poet David McKee Wright, known as New Zealand's "Outdoor Laureate", was published at this time. He wrote often about swaggers and penned what is arguably one of the most well-known songs in Garland's repertoire: 'The Shearing's Coming Round', from his album, Swag O' Dreams:
There's a sound of many voices in the camp and on the track,
And letters coming up in shoals to stations at the back.
And every boat that crosses from the sunny other side,
Is bringing waves of shearers for the swelling of the tide.
For the shearing's coming round boys, the shearing's coming round,
And the stations of the mountains have begun to hear the sound.
Also from this time, Cecil H "Riverina" Winter wrote 'A Bloke You Useter Know':
You're seated in a shanty where the liars congregate,
You simply lie back in your chair and peacefully you wait.
Then when the yarns begin to fail and lose their cheerful flow,
You tell again his fearsome tale – this bloke you useter know.
In 1969-70 he travelled through Central Otago in his Austin, on a song-collecting mission
Garland was keen to get out into the backblocks and into those shanties "where the liars congregate" to hear some Kiwi yarns and verses at first hand. He spent several months in 1969 and '70 travelling up through Central Otago in his Austin Westminster car, singing for the locals, appearing on television, and visiting pubs and schools where he handed out NZFLS notices about his mission, asking anyone with any information or old verses to come forward and contact him.
Michael Brown, Music Curator at the Alexander Turnbull Library, interviewed Phil Garland at length between 2003 and 2006 as part of his (as-yet unpublished) MA thesis, There's a Sound of Many Voices in the Camp and on the Track: A Descriptive Analysis of Folk Music Collecting in New Zealand, 1955-1975, analysing also the work of collectors Angela Annabell, Rona Bailey, Les Cleveland, Neil Colquhoun, Frank Fyfe, and Herbert Roth.
Garland described his method to Brown in this way:
"I didn't mention the words 'folk music'. I was just asking for old songs, rather than 'folk songs', because a lot of people don't know what you're talking about. Some people will say, 'Oh, we never called that folk song, that was ... "Irish song" or "Australian song" or "New Zealand song".' I would specifically ask, 'I'm looking for any old songs that you can remember', and see what they came up with …"
In that way he was able to attract a wider pool of folkloric information than the more purist or traditional songs that were the primary focus of the NZFLS.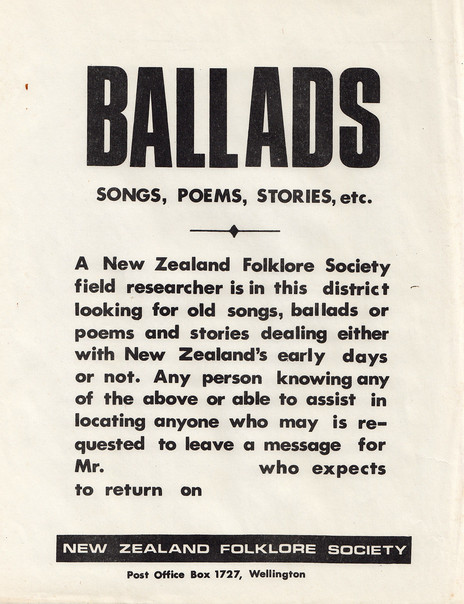 "It doesn't have to be old, does it, anymore", he told Brown. "It had to have currency among a community … I suppose when I first went out I thought it had to be old. But then I discovered people out there still writing material about events and history and what-have-you … If it has currency and does exactly the same job, it should be considered 'folk'."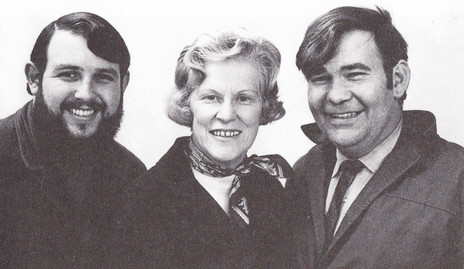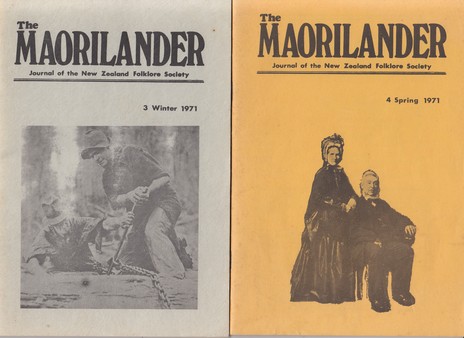 The New Zealand Folklore Society had limited duration, probably because of its narrow focus, whereas Garland's role as a singing historian, founded in his historical interest and field collecting, simply grew in strength and gained more currency with new generations of interested listeners.
Wherever he found a song, a tune, a yarn or a piece of oral history, Garland would record it on his reel-to-reel then photograph his informants, and note their details. Other material was sent to him, such as unpublished piano settings for some of "Riverina" Winter's poems sent to him by family members.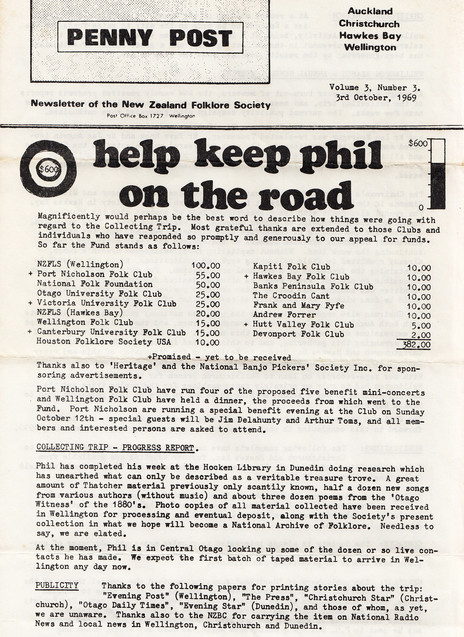 The process of tracking a song's origins is like detective work, finding a tune and one or two stanzas, then unravelling the history surrounding it. The method of appropriating a song and changing details to suit the times, the teller or the singer is the folk process in action: songs and tales are like hand-me-down clothes, passed down through the family and cut to fit or patched and embellished over the years.
It seems the first fully homegrown folksong emerged in 1861 when Gabriel Read struck gold in Otago
It seems that the first fully homegrown folksong emerged in 1861 when Gabriel Read struck gold on the banks of the Tuapeka River in Otago. Now most commonly known as 'Bright, Fine Gold', this ditty has been through many a change. In her 1957 book about the gold rush, author Ruth Park has a young miner singing it as:
One-a-pecker, two-a-pecker, bright fine gold,
Spend it in the summer and you die in the cold,
It cannot light a lantern, nor ever ease a pain,
And yet we go on searching, tho' we search in vain.
Garland's research uncovered a version published in the early 1860s by Lyttelton Times editor Crosbie Ward as "One-a-pecker, Tuapeka, bright, fine gold …" It's also been seen and heard as "One-a-pecker, two-a-pecker …" or "Wangapeka, two-a-pecker/Tuapeka". A lullaby version of it appeared in the 1890s through till the 1930s, and later still it appeared as a schoolyard skipping rhyme, exemplifying the folk process in action.
It was not until the post-war years that a true, dyed-in-the-wool Kiwi flavour began coming through in songs and verse by the likes of former vicar, writer and broadcaster Peter Cape, who represented the rural Everyman in his latterday classics, such as 'Down the Hall on Saturday Night', 'Taumarunui on the Main Trunk Line' ("I'm an ordinary joker, getting old before my time / For my heart's in Taumarunui on the Main Trunk Line"), and 'She'll Be Right, Mate'.
Garland absorbed songs such as these into his repertoire alongside his historical ballads.
Phil Garland wrote in his preface to Faces in the Firelight, "If interest in our country's heritage grows as a result of this publication, I will be more than satisfied."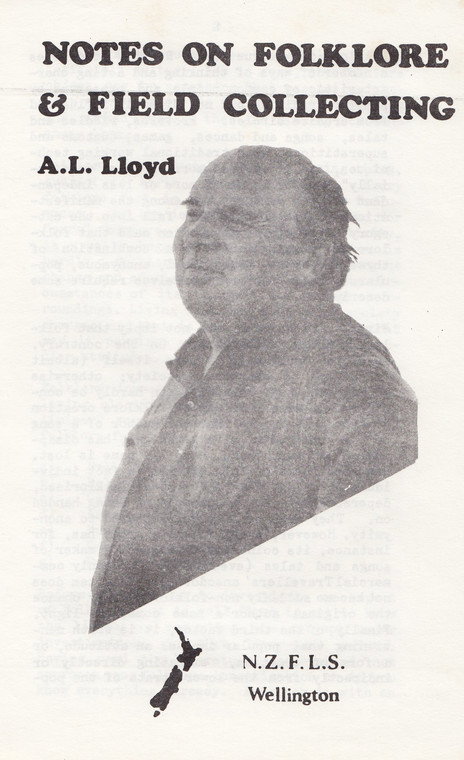 Taken with his whole oeuvre, this may well be the case. In Brown's thesis he writes, "… collecting in New Zealand was relatively short-lived but brought together a recognised canon of folk music." Brown notes that Garland has contributed greatly to this canon, with "his overall collection of many hundreds of songs, poems, rhymes and tunes". These include songs he wrote, his musical settings of early and later verse by others, and his lively presentation as "singing historian" of New Zealand folklore in concert and nationwide tours of New Zealand and Australia (where he was based from 1987 for some 10 years).
Garland wrote articles online and in print; he acted and sang in period costume on stage and in documentary and promotional films, and appeared as interview subject and guest performer on television and radio programmes. He also wrote, produced and performed an international award-winning 1977 radio documentary called Landfall New Zealand, featuring narration, songs, sound clips, historical accounts, and colonial dance.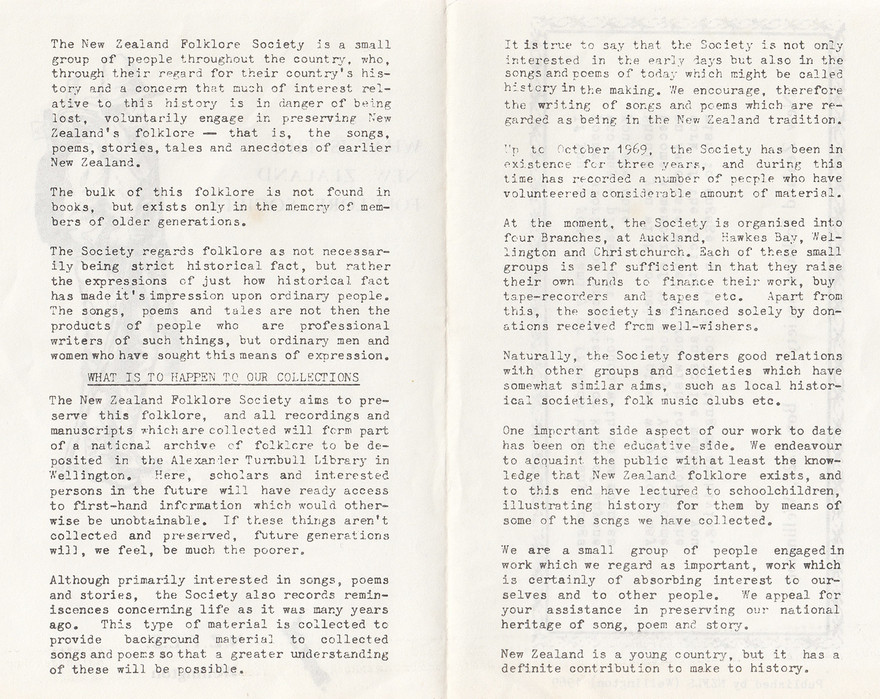 Garland donated the bulk of his work and memorabilia to the Alexander Turnbull Library for archiving. This includes his field recordings of old New Zealand songs, part-songs, instrumentals, colonial yarns and folk tales; music manuscripts, letters, photographs, a substantial poster collection, workshop typescripts, as well as minute books, documentation and other ephemera relating to the Christchurch branch of the NZFLS (New Zealand Folklore Society), which he founded.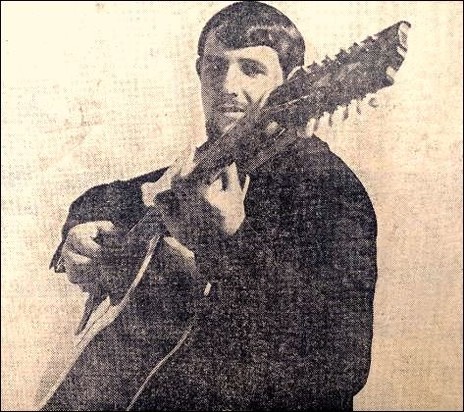 To date, Garland has contributed possibly more than anyone in this field of folklorist research, picking up where others left off, collecting full time for the NZFLS in Otago, Canterbury and the West Coast in the late 1960s and early 70s, and gathering material more informally on the road thereafter. He created his own niche as a "singing historian" and remained true to his milieu and mission over more than four decades as a touring musician.
Through his legacy, Phil Garland's influence will no doubt linger for many years to come.
--
Read the first part of the Phil Garland profile by Rosa Shiels here.
--
Selection of Phil Garland's field recording
NB All items are from the Phil Garland collection at the Alexander Turnbull Library.
NZFLS Christchurch branch collecting
The following were collected from Percy Crough, of Hokitika, by Phil Garland and Larry Lacey in 1968 for the Christchurch branch of the NZFLS:
'The Drover's Dream', a banjo tune.

'Saxolin' medley, three Stroviol tunes.
'Father O'Flynn', a Stroviol tune.

'The Irish Washerwoman', a Stroviol tune.
'Bonaparte's Retreat', a Stroviol tune.
1969-70 field trip
'The Life of the High Country Shepherd', a song: collected from Davy Dennison, Arrowtown, 1969.

'Sunny Central': song collected from Cliff Dennison, Arrowtown, 1969.
Items collected from Tod Symons, Alexandra, 1969:
'Alexandra Blossom Festival', song.
'Rose of Red Conroy', song & verse. (Originally a poem, Garland's version a tape-recording by Judy Batchelor singing her own melodic setting.)
'Song of the Mermaid', verse.
'In the Shade of the Obelisk Range', verse.
'Ophir Town', verse.
Reminiscences and yarns:
Mick Carr, Ranfurly, 14/10/1969.
Harold Reid, Ranfurly, October and November 1969.
Mr and Mrs Daniel Inder, Naseby, 5/11/1969.
Mrs Gladys McArthur, Alexandra, 8/11/1969.
Mr George Naylor, Alexandra, 9/11/1969.
Mr J A Moore, Roxburgh, 10/11/1969.
Assorted:
'Before the gates a bushman stood...' , verse.
 Collected from Parish John, Hamner Springs, 1969.
'In Hanmer Hills so very near...', rhyme. 
Collected from Parish John, Hanmer Springs, 1969.
'They say there is gold on the Maggie...', song. Collected from Ray Clarke, Nelson Lakes, c.1969 [passed on by Sam Sampson].
'The Ringer's Place', verse.
Collected from Garnett West, North Loburn, 1970.
'What a Stag', yarn.
 Collected from Russell Bain, Loburn, 1970.
Accordion medley
Piano accordion tunes.
 Collected from Oliver Hunter, Diamond Harbour, 1971.