Peter Nelson's story starts in the Christchurch suburb of Opawa in 1942. After schooling at St Mark's Primary and then St Andrew's College, by age 16 he was the voice of the Metronomes, with Bob Hancock on drums, Ashley Glubb on bass, Stu Moore on guitar and Ken Richardson on sax. They played weddings, 21sts and golf clubs, with a repertoire of jazz, swing, Frank Ifield and Bobby Darin. Nobody was getting rich but with his day job at The Press newspaper as an apprentice Linotype mechanic, it was enough for Peter to keep his Honda motorbike on the road.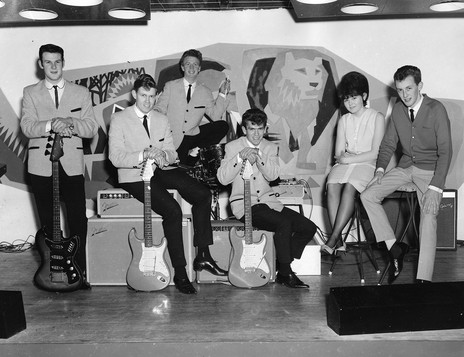 In 1962 Peter joined the Diamonds. After some comings and goings the line-up settled on Doug Petrie on drums, Ray Messervy on bass, Don Clarkson on rhythm guitar and Dave Henderson on lead, and Kaye Bassett sharing vocals. When Ray Columbus and the Invaders left The Plainsman coffee lounge in Lichfield Street to try their luck in Auckland, the Diamonds moved in to the US Deep Freeze hangout. They transferred to the Safari when it opened in Tuam Street the following year, taking their updated repertoire of Elvis Presley, Cliff Richards and The Shadows, The Beatles and Merseybeat to that venue. When Messervy left in early 1964, he took the Diamonds name with him. Henderson left as well, Clarkson moved to bass, and Len Ormsby and Doug Henderson joined on lead and rhythm guitar from Timaru band the Falcons. Thus was born Peter Nelson and the Castaways.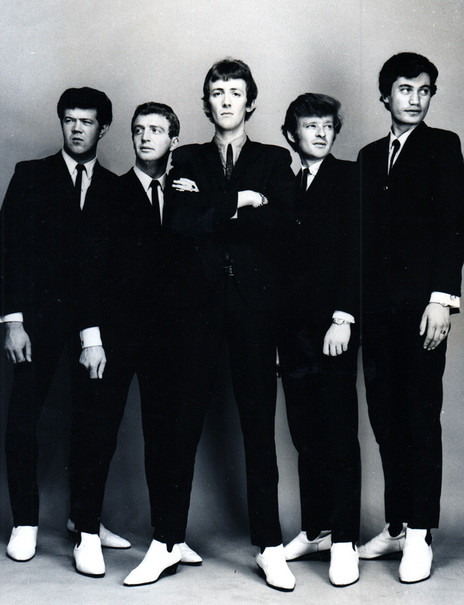 The new band got its break at the end of 1964 when Ken Cooper of Prestige Promotions booked them to play the Nelson Sports Hall for Christmas and New Year. Also on the bill was Wellington country singer Jim McNaught, whose 'Long Tall Texan' was a hit on HMV. The Castaways were spotted by a scout for HMV and signed up; come 1965 they were in Wellington (without Kaye now) in a recording studio laying down their first single, 'Baby Can I Take You Home' backed with 'I'll Never Be Blue', an original by Gary Thain, later of Uriah Heep fame.
With their heads now full of rock'n'roll dreams, Christchurch was never going to hold Peter Nelson and the Castaways. Come Easter, to his parents' annoyance, Peter had quit his job at The Press and was heading to Wellington as fast as an Austin A40 could take him. Ken Cooper got the band a residency at the Teenarama club, on Hill Street behind Parliament. Sundays were spent on stage at either the Taita or Porirua youth clubs. Other gigs were at Wellington's Downtown. There were another two recording sessions as well, delivering the singles 'I'll Go Crazy' by PJ Proby, backed with 'Down the Road Apiece' with Don on vocals; and 'Down in the Mine' backed with "So Don't Go". This last was an all Kiwi affair: Peter Hindmarsh, bassist for the Premiers, wrote 'Down in the Mine' and the Castaways' new bassist, Doug Rowe, wrote 'So Don't Go'. Rowe went on to make his name with Sydney band Flying Circus.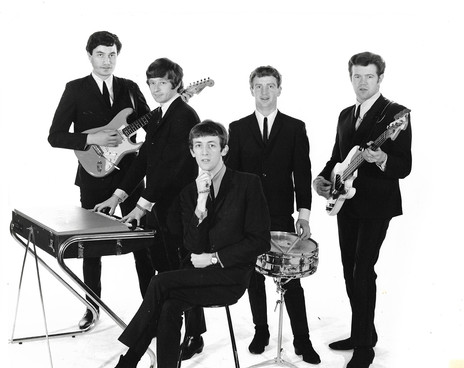 Late in 1965 Peter Gillette, later of band Chapta, joined on keyboards. They couldn't be just any keyboards though: this band knew their gear. Peter Nelson and the Castaways were already the only band in Wellington using Vox AC30 amps, same as the Beatles and the Rolling Stones. Len Ormsby and Doug Henderson both had pink Fender Stratocasters. They came from Sedley Wells music store in Christchurch's High Street, which had a rare import licence for Fender guitars: it supplied white Stratocasters first to Max Merritt and the Meteors, then Ray Columbus and the Invaders.
So they drove to Auckland in Doug's Zephyr, arriving at Lewis Eady's in Queen Street to pay £250 for a Vox Continental keyboard – just like Alan Price played for The Animals. In a time of tight import controls, this was the first Vox legitimately imported to the country; usually the only way to get something like that was when an overseas act sold off its gear before heading home.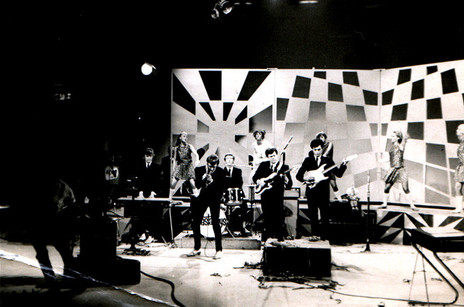 In Easter 1966 the band headed to Sydney after a farewell in Wellington with a gig at the John Bosco Youth Club in Porirua. They landed with nothing lined up apart from the transfer of their recording contract to EMI Australia, which eventually led to the release of an EP. Before long they had a regular gig at the Hawaiian Eye in Castlereagh Street, filling the spot vacated by Max Merritt and the Meteors. This gig was interspersed with Sundays at Sydney Stadium (Roller Derby Friday! Wrestling Saturday!). There were TV appearances too, on It's All Happening with Billy Thorpe, The Johnny O'Keefe Show, Kommotion, ABC's Be My Guest and a Channel 9 Saturday Date special farewelling the Bee Gees on their way to the UK.
But it was the shift from the Hawaiian Eye to the Whisky-A-Go-Go on William Street in 1967 that set things in train for Peter, because that's where he met Sammy Gaha and the In People. And that would eventually lead to him being lured to Hong Kong on the promise of a job.
A return to New Zealand came first, in early 1967, with gigs in Christchurch at the former Safari club, now named the Mecca, and another in the Lower Hutt Town Hall. A young Frankie Stevens was there, and he and the band hit it off. Later that year, when Peter handed in his notice, Frankie was the perfect fit as a replacement Castaway. It was time for Peter to cast off.
If Peter thought things got a little wild sometimes at the Hawaiian Eye or Sydney Stadium, the Asia he headed into in late 1967 was boiling over. Nearly half a million American troops were waging war in South Vietnam, alongside another 850,000 from South Vietnam, South Korea and other allies. Hong Kong was in the grip of rioting that by year's end would leave 51 dead and millions of dollars in property damage.
They were weird times, playing to audiences of stressed airmen fresh from bombing runs.
Peter was pitched straight into it, not in Hong Kong but Bangkok. The offer from Little Sammy and the In People was for Peter to take over as lead singer when Sammy left Hong Kong to have a crack at the UK scene. That wasn't due to happen till March though, so Peter had three months gigging on US military bases in Thailand.
They were weird times, playing to audiences of stressed airmen fresh from bombing runs from which their mates might not have returned. On December 30 his agent got a panicked call from the entertainment sergeant at the enormous Takhli Air Base, 240km north-west of Bangkok, from which F-105 Thunderchiefs took off to bomb Hanoi as part of Operation Rolling Thunder. The New Year entertainment had cancelled, said the sergeant: can you rake up a band? Sure, said the agent, but what about transport? Don't worry about that, said the sergeant, we'll send you a Hercules.
Next morning Peter, the band's Australian guitarist Jeff, and all their gear were barrelling down the runway at Bangkok's Don Muang Airport aboard a Lockheed C-130 Hercules, with the Thai musicians who made up the rest of the band already on the road to Takhli. Once the pilot had levelled off, he came on the intercom and said "Hey guys, take a look at the Mekong River" as he dropped the tailgate on the huge cargo plane. It was terrifying.
That night – New Year's Eve – Peter and the band performed for six hours, first at the NCO Club then for the Officers Club, while beer cans rained in from the audience and flights of jets took off to the north on bombing runs. At the end of it all Peter and Jeff slept in General Westmoreland's "hooch", or caravan, with a fridge full of beer, room service and everything else the commander of US forces in Vietnam would expect.
In February 1968 Peter flew to Hong Kong to join Little Sammy and the In People as their new lead singer. The band had a residency at The Den, which was in the Hilton and had the reputation of being the top room on Hong Kong island. But the deal went sour when Sammy decided he didn't want to go to the UK after all, which left Peter out of a job.
As one door closed, another opened. During the six weeks that Peter performed at The Den, before Sammy's change of heart, he had been spotted by Beth Smith, manager of the Scene Disco at the Peninsula Hotel, across the harbour at Kowloon. She swooped on the now free agent and offered Peter a one-month contract to work Tuesday, Friday and Sunday. For a band he enlisted local favourites The Lotus (Wallace Chow, lead guitar; Albert Li, rhythm guitar; Danny So, bass; David Cheung, drums), with whom he had performed on Hong Kong television in his first month in the colony.
The Lotus were to be one of the best bands Peter worked with, and they in turn seized the opportunity to learn a whole new repertoire of blues and soul, including Lou Rawls, Wilson Pickett and James Brown. Within weeks Peter and The Lotus were playing six nights instead of three and filling the basement venue – with its quirky shipwreck theme, massive aquarium and money-no-object sound system.
Word got out. Soon Kowloon's local and expat elites, who used to park at Kowloon Ocean Terminal and catch the Star ferry across the harbour to The Den or the Mandarin Hotel, were coming down to the Scene instead. They were sick of having to leave the party early to catch the last ferry back to the mainland; at the Scene they could carry on till last drinks.
All this was hurting The Den and its parent, the Hilton, so when the six-month contract Peter eventually got from The Peninsula was coming to an end, they came in with a better one – more than double what he had left Australia for in the first place – to finally front the In People. Sweetening the deal was a three-month contract the band inked with local television company Rediffusion for a show called Tonight with the In People, sponsored by a dream team of airline TWA, clothing company Levi Strauss and cosmetics company Revlon.
In the middle of this horse trading, Cilla Black, Bobby Willis and Cilla's musical director John Hawkins came to town and, as one did then, headed to the Scene Disco to check out the band everyone was talking about. Next minute, Willis and Hawkins are asking Peter to come to England so he could be the UK entry in the 1969 European Song Contest, which would later become Eurovision.
Peter still has the letters Willis followed up with on his return to England; the first was 5 November 1968, the last 16 February 1969, on the letterhead of NEMS Enterprises, the company Brian Epstein founded before his death in August 1967. But despite their pleadings, they wouldn't give Peter the one thing he wanted: open round-trip air tickets, so he could get home if things didn't work out in the UK. Some of Hong Kong's expat English community were still chiding Peter for his decision years later, but Peter had no regrets, particularly after talking to various disillusioned Australian and New Zealand musicians passing through Hong Kong on their way home after failing to make headway in the crowded UK music scene.
Despite their newfound television fame, by the time Tonight with the In People was ending its three-month run, the band was falling apart, with some peeling off and heading back to Australia. Peter was finding replacements, including former Invaders Billy Kristian and Wally Scott, but the last straw came when Sammy's brother Tony, the drummer and band leader, failed to show one night and was found to be on a plane to Australia. The first the rest of the band knew about it was when they were due on stage and couldn't find the drummer.
In order to keep the contract at The Den, Peter formed a new band, Renaissance, which consisted of Brian Robertshaw (electric piano, trombone, trumpet, French horn, musical director), Wally Scott (guitar, saxophones, flute), Billy Kristian (bass), Steve Tebbutt (drums) and John Gordon (keyboards).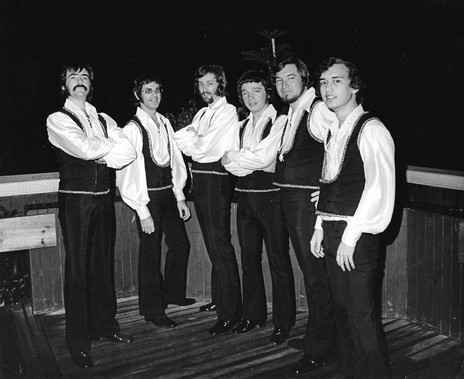 Playing The Den put Peter in front of all the right people, and his regular television appearances helped also. Robert Ascot, the general manager of EMI Hong Kong, bought some of the masters of his earlier Australian and New Zealand recordings and released them in south-east Asia. Then, when the Hilton contract ended in October 1969, Renaissance got a six-month contract to open a new nightclub in Bangkok called the Marco Polo.
One thing led to another after that. In Bangkok Peter was approached by the senior vice-president of Hilton International, Ken Moss, and asked if he could open the nightclub at the new Singapore Hilton, under construction in Orchard Road. That gig – the club was called the Spot Spot – ran for nine months. From there, in 1971, Peter and the band headed to Tokyo and its famous Mugen club, where for five months they shared the bill with, among others, BB King, Sam and Dave, Ike and Tina Turner, Three Dog Night, Jimmy Smith, and the Bar-Kays. They also did their first colour TV show, on the TBS network.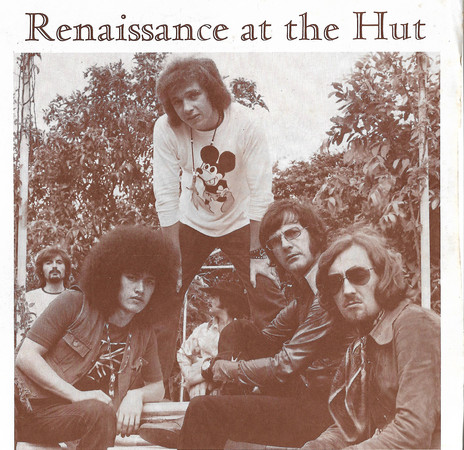 The next big offer came from Hawaii's Ala Moana Hotel, a 12-month contract for six nights a week in the 1600-seat Hawaiian Hut, the biggest venue in Honolulu. But in June 1972, as the contract was nearing its end, things fell apart. Depending on who you ask, Peter's employers colluded with immigration officials to have Peter's visa cancelled to stymie legal action he was taking over his contract. He was left with no choice but to return to Hong Kong, where he opened the new Furama Hotel.
By 1974 the work was drying up as hotels began the switch from live music to the disco era. Peter quit the stage and went behind the scenes in the entertainment industry, installing sound systems and curating music for entertainment venues. He married Claudy and in 1989 they had a son, Jamie.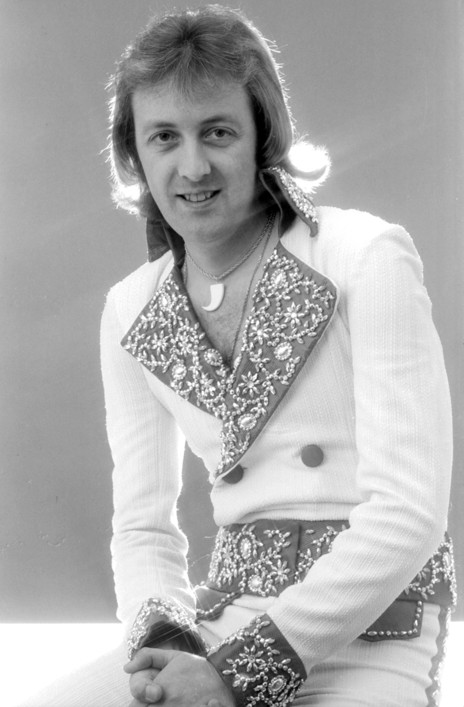 In 1976 Peter released a self-titled album, with backing on some songs by the Hong Kong Philharmonic Orchestra. Tracks included Morris Albert's 'Feelings', Rod Stewart's 'Sailing' and Tom Rush's 'No Regrets'. Various TV commercials and film themes also regularly put him back in front of a microphone.
In 1996 Peter returned to Christchurch with his family and settled in Sockburn. In 2005 he and fellow Castaways Peter Gillette, Doug Henderson, Don Clarkson, Doug Petrie and Len Ormsby performed a reunion concert at the Hornby Workingmen's Club. The next year they performed in the Christchurch Cathedral. Sadly, Doug Henderson passed away on 1 March 2019.