This is the second part of our story on New Zealand acts who have appeared on the Hot 100 (US singles chart) and Billboard 200 (US album chart). Part one covered the 1950s to 1999. Part two examines the increasing action on these charts that has taken place since the dawn of the new millennium.
--
New Zealand acts didn't appear on either the Hot 100 or Billboard 200 during the first four years of the 2000s. That is, unless you count country singer Keith Urban, who was born in Whangarei but left for Australia at age two. Urban made his first appearance on the Hot 100 in 2001 and went on to place 43 songs on the singles chart plus a dozen albums on the Billboard 200.
It is also worth mentioning Kiwi drummer Raice McLeod, who appeared on three Billboard 200 albums by Eva Cassidy (including Imagine which reached No.32). McLeod played on the tracks in the 1990s, and Cassidy's fame only came after her untimely death in late 1996. Her best known posthumous compilation, Songbird (1998), hit No.1 on the Billboard Top Pop Catalog Albums in 2001.
In 2005, the Billboard charts made a major change to how they calculated a song's popularity by counting paid digital downloads in response to the success of iTunes. The move towards digital music seemed to offer a better chance for New Zealand acts to get their releases to American consumers since it was far easier to get a single/album on iTunes than to arrange physical pressing and distribution into stores.
Just prior to this change, Hayley Westenra became the last New Zealand success story of the CD era. Her album Pure reached No.70 in January 2004. This album kicked off a run of five Top 10 albums on Billboard's Classical Crossover Albums Chart, including Celtic Treasure (2007) which also dipped into the Billboard 200 at No.184.
The next New Zealand act to enter the Billboard 200 was also from outside traditional pop music – the comedy duo of Bret McKenzie and Jemaine Clement, who recorded as Flight of The Conchords. Their success at the Edinburgh Festival Fringe led to a 2004 radio show on the BBC and, in turn, a special on the HBO comedy show, One Night Stand (2005). By 2007, they had their own TV series on HBO and an EP on Sub Pop Records.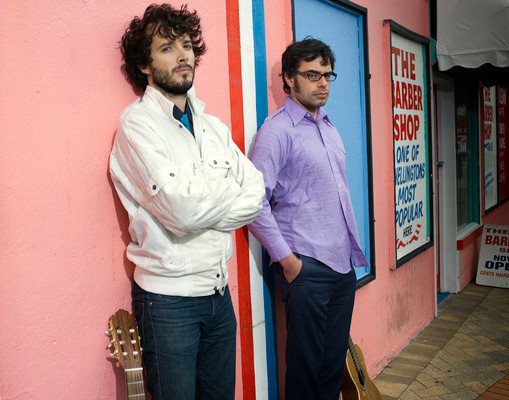 The Distant Future EP (2007) was buoyed by the cult interest in their TV series and reached No.117 on the Billboard 200, then went on to win the Grammy for Best Comedy Album. The show gave them enough songs for an entire soundtrack album and it was a huge success, debuting at No.3 in 2008 and selling 52,000 copies in its first week. Their follow-up I Told You I Was Freaky (2009) reached No.19. McKenzie wrote four songs for the 2011 Muppets soundtrack, which reached No.38 on the Billboard 200 – and his song 'Man or Muppet' won the Academy Award for Best Original Song in February 2012.
Brooke Fraser is also a Grammy winner. Before breaking into the US she was already a chart-topping success in New Zealand where her first album sold eight times platinum. Her subsequent breakthrough in the US showed the growing importance of iTunes at the time, since her second album, Albertine (2006), was given its first boost when it was named as an "editor's choice" on the iTunes US homepage. Despite being released on her own label, sales of the album reached 16,000 within two months. Half were digital sales, enough to take her album to No.90 on the Billboard 200.
Fraser also promoted herself within the contemporary Christian music scene. She had long been involved with Hillsong Church and had previously written/recorded with its band, Hillsong Worship. This led to her single 'Shadowfoot' peaking at No.17 on the Christian AC song Billboard chart in the same year.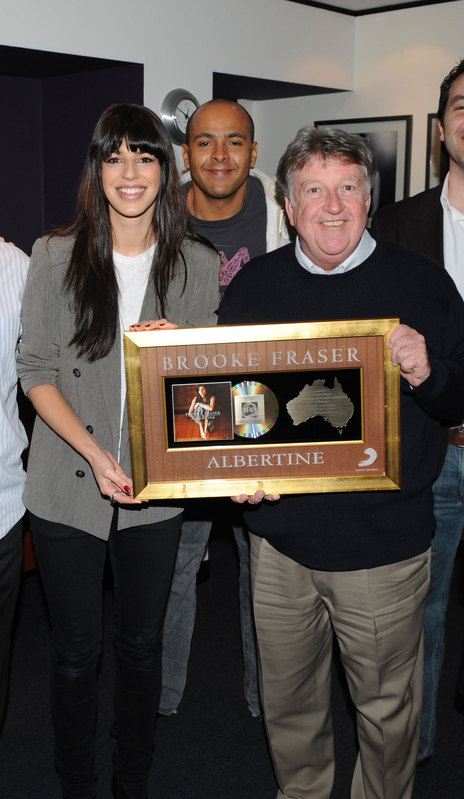 Fraser's next album Flags (2010) spawned her first international hit 'Something In The Water' which reached the Top 10 in places as far afield as Germany, Austria, and Switzerland. The song made no impact on the US charts, but undoubtedly still reached fans there. For example, the combined views of the music video and a popular live version surpassed six million views on YouTube despite the fact that in her biggest market, Germany, the ability to view music videos on the site was blocked due to a rights dispute.
Flags shot to No.59 on the Billboard 200 and its success on specialist radio stations was reflected by high placings on the Americana/Folk Albums Chart (No.4) and the Top Rock Albums Chart (No.19). Her fanbase remained strong through to her next album Brutal Romantic (2014) which reached No.157 (plus No.9 on Folk and No.33 on Rock).
It seemed as if Fraser's career slowed down in the years that followed, but one of her biggest accomplishments was still ahead of her. Her involvement with Hillsong Worship had eased after appearing on their 2010 live album A Beautiful Exchange (which reached No.40 on the Billboard 200). But now she reconnected with them, using her married name Brooke Ligertwood to distinguish this work from her pop career.
This led to her co-writing Hillsong Worship's song 'What A Beautiful Name' (with Ben Fielding) and she also sang lead vocals on the recording. The song peaked at No.2 on the AC Christian song chart, lasting 36 weeks in all – and helped boost the album Let There Be Light (2016) to a No.14 slot on the Billboard 200. The song also won the Grammy for Best Contemporary Christian Music Performance/Song which led Billboard to name it the top Christian Song of 2017. It was also ranked third in their list of top Christian songs from the 2010s.
Another act that began in the 2000s, Savage (Demetrius Savelio) emerged during the golden years of New Zealand hip hop (2004-2006), though he initially took a backseat to other stars such as Nesian Mystik, Scribe, and his Deceptikonz bandmate Mareko. None of these acts had any hint of success in the US and Savage himself had already made one unsuccessful attempt, featuring rising star Akon on his track 'Moonshine' with the idea he might get some interest Stateside.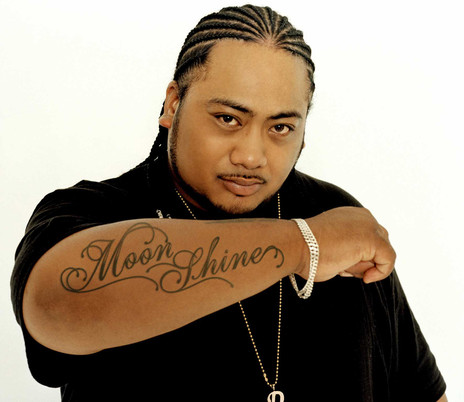 It therefore seemed an unlikely gambit to export hip hop back to the US – a task as difficult as taking reggae back to Jamaica and expecting it to sell. It took a lucky break for Savage to achieve the seemingly impossible. His song 'Swing' was featured on the Judd Apatow movie Knocked Up and, better yet, was chosen to play over the menu screen on the DVD. This led to a sudden uptick in online sales so a new version of the track was created featuring hitmaking rapper Soulja Boy and hastily released to the US market. It peaked on the Hot 100 at No.45 and stayed on the chart for 20 weeks.
This placing might seem to reflect only a moderate hit, but it came during the chart's busiest month of December and digital sales continued to be high for a far longer period, meaning the various versions of 'Swing' ended up shifting over a million units.
Savage managed a follow-up hit of sorts, though it came many years later. Released in 2014, the Timmy Trumpet and Savage song 'Freaks' was a streaming sensation (over 270 million streams) and it led to a week on Billboard's Hot Dance/Electronic Songs Chart at No.47.
As hinted at by the case of Savage, the music industry had gone through a massive upheaval over this period, with revenues falling precipitously until streaming became popular enough to start lifting them up again. Billboard continually adjusted its charts in an attempt to track these changes. They added streaming numbers in 2011 – initially from AOL Music and Yahoo! Music – then weighted things further in 2013 once Spotify got going and YouTube became an important indicator of what songs were popular.
In a 2013 article addressing the question "How Does The Hot 100 Work?" Billboard suggested that their formula at that point was balanced between sales (35-45%), airplay (30-40%) and streaming (20-30%). However, the formula continued to shift as streaming became more dominant in the years that followed – for example, a decision was made to weight streams from paid accounts more highly than those from free accounts.
The timing of these changes didn't play in favour of Kimbra, who first gained an audience in the US when her video for 'Settle Down' was picked up by celebrity blogger Perez Hilton in 2010, racing to two million views within a year. Kimbra was then asked to sing on the duet 'Somebody That I Used To Know' with Australian folk act Gotye. The song was a surprise hit – he'd just casually turned up to her house to record the vocal parts he'd written for her.
Starting in Australia and Europe, Gotye's 'Somebody That I Used To Know' (feat. Kimbra) spread like wildfire throughout charts across the world before entering the Hot 100 in the US. It hung around for months before being given another boost when it was used on TV shows Glee and American Idol. In April 2012, it did the unthinkable and hit No.1 on the Hot 100, which made Kimbra the first New Zealand-born artist to hold this coveted slot. The song received two Grammy Awards in 2013 – Record of the Year and Best Pop Duo/Group Performance.
Fortunately Kimbra already had her debut album Vows (2012) ready to go and her new notoriety helped push it to No.14 in September. However, the fact that Billboard didn't incorporate YouTube views until the following year probably understated the popularity of both the Gotye track and her own work. After all, 'Somebody That I Used To Know' found many of its early fans via YouTube and went on to become one of its most popular videos of all time (now at 1.4 billion views).
Equally, Kimbra's track 'Settle Down' had its own monster run over the 2012-13 period, reaching 30 million views, but they weren't counted until the peak of her album's popularity had already passed (views of the video have now surpassed 41 million). It was all academic in some ways, since it was Kimbra's sizable fanbase that would sustain her in years to come.
Kimbra's next album The Golden Echo (2014) peaked at No.43 and was followed by Primal Heart (2018) which reached No.179. Kimbra was also one of 11 co-writers on the John Legend song 'Made to Love' (alongside Kanye West) and the wordless, soaring vocals she added to the recording are one of its key features. The song appeared on his album Love In The Future which reached No.4 in the US in 2013.
The Naked and Famous are another group whose breakthrough came through one big song, which was boosted through views of its music video on YouTube. 'Young Blood' wasn't quite on the scale of 'Somebody That I Used To Know', but it was still career-defining. The slow viral spread of the song went from music blog to music blog, and from listener to listener. It was a slow crawl to success that would have been impossible five years earlier.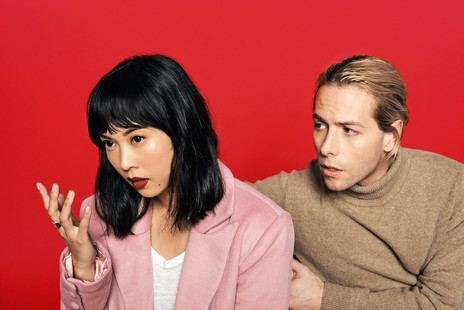 Despite the viral nature of its rise, the path of the song can still be roughly traced through the charts. In June 2010 it hit No.1 in New Zealand; in February 2011 it reached the Top 30 in Australia; in August it hit its peak on Billboard's Alternative Songs airplay chart at No.9; in December it was earmarked as a potential hit in the US when it was placed at No.19 on the Billboard Heatseekers Songs Chart.
'Young Blood' fell just short of the Hot 100 and was instead listed at No.14 on the "Bubbling Under the Hot 100" chart in May 2012, a full two years after it was first released. Meanwhile, their debut album Passive Me, Aggressive You had reached No.91 on the Billboard 200 and by the end of 2013 the music video had been viewed almost 30 million times.
The Naked and Famous hadn't quite managed to cross over to becoming pop stars, but they were now in the top rung of college radio acts and placed three more singles on the Alternative Songs airplay chart in years to come – 'Punching In A Dream' at No.18, 'Hearts Like Ours' at No.26, and 'Higher at No.39. This run of songs took them from being a band with a near-hit to being a serious act with a solid fanbase and their second album In Rolling Waves (2013) peaked at No.48 on the Billboard 200 (third album Simple Forms reached No.110).
They weren't the only New Zealand act to have a viral hit during this period. Unknown Mortal Orchestra (UMO) saw a burst of interest in their first song 'Ffunny Friends' after posting it anonymously on their bandcamp page. However, main songwriter Ruban Nielson may have known who to send it to, given that his former group The Mint Chicks had made inroads in the US college music scene. Excitement spread throughout the music blogs (including Pitchfork) until UMO were signed to established indie label Fat Possum Records.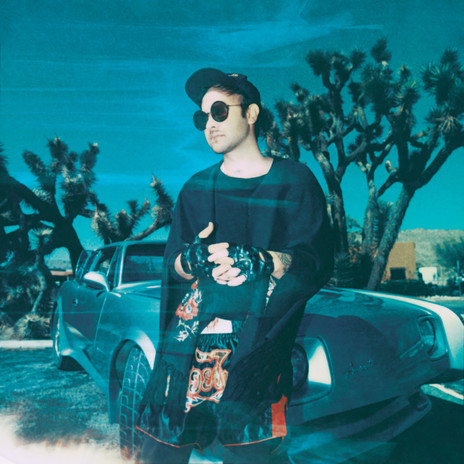 Billboard acknowledged the buzz around UMO, placing the self-titled debut album at No.39 on their Heatseekers Albums Chart. UMO's second album (II) was even more hotly anticipated with a No.2 placing on the Heatseekers chart and made it to No.48 on the Top Rock albums chart. More importantly, it hit No.170 on the Billboard 200.
Their third album Multi-Love (2015) was successful enough that it then pushed them out of contention for the Heatseekers chart by hitting No.98 on the Billboard 200 (once an act reaches the top half of this chart, they become ineligible). It also broke them in the Alternative chart (at No.10), while retaining their presence on Rock Albums (No.12). Essentially UMO had become a popular guitar band at a time when guitars were out of vogue. Also, they could sell physical product when digital was taking over: the band's rise coincided with the comeback of vinyl records and this led to Multi-Love making No.1 on Billboard's Vinyl Chart, while II got to No.3 and Sex & Food reached No.8.
UMO's fourth album Sex & Food (2018) only reached No.188 on the Billboard 200, but this placing still reflected sizable support in the US. Like Kimbra or Naked and Famous, UMO could now make a living through synch deals and touring without needing chart hits to buoy them along.
In contrast, our next artist settled at the top of the charts, creating a career that was a stratospheric leap upward from the last few acts we've discussed.
Lorde and Little
The story of Lorde has been told many times over and, as with Crowded House, it is very difficult to express the full extent of her success – entire books have been written on both artists. Lorde released her first EP Love Club (2013) for free online, but it gained so much interest that it eventually reached No.23 on the Billboard 200.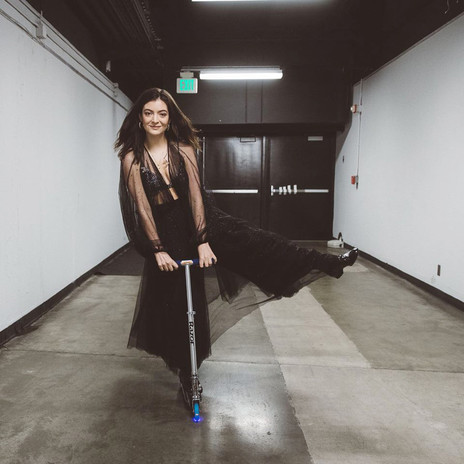 Lorde's success was driven largely by the ground-breaking track 'Royals', which hit No.1 in October 2013, sending the album Pure Heroine to No.3. 'Royals' stayed on the Hot 11 for 44 weeks and the album did even better, remaining on the Billboard 200 for 107 weeks – that's over two years! It was helped by the singles 'Team' (which peaked at No.6) and 'Tennis Court' (No.71).
Since then, Lorde has put five more singles into the Top 100 and her follow-up album Melodrama (2017) reached No.1. The scale of her achievement is best represented by the fact that Billboard listed 'Royals' as one of the "100 songs that defined the decade" and listed Pure Heroine at No.23 on their list of the "greatest albums of the 2010s".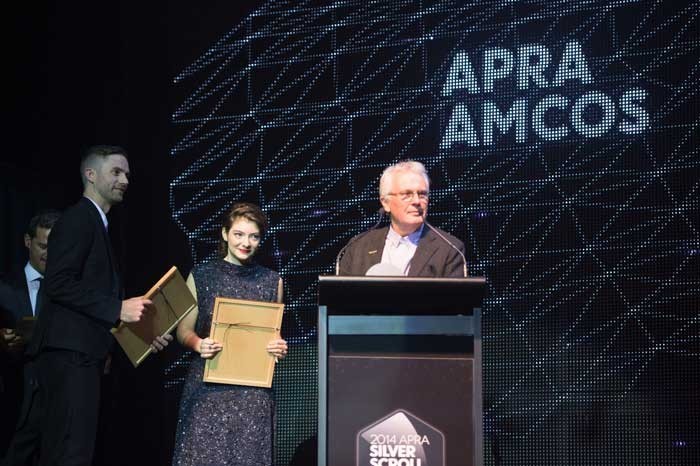 Joel Little, Lorde's co-writer and producer on her first album, is another success story. Even before Lorde had risen to the top of the charts, Little had moved on to work with Broods, another promising young duo.
Georgia and Caleb Nott are a brother and sister from Nelson, who'd been playing music together since they were young. Georgia first met Joel Little when her high school band, The Peasants, won Rockquest and the prize included a recording session with him. Georgia decided to move away from the seven-piece pop-rock group to follow her own musical direction, and enlisted Caleb to help her. The pair reconnected with Little through their manager, Ashley Page, who also managed Little. Page was also the one who suggested the name Broods, both to reflect they were siblings and that their music was brooding.
Broods' first release was the song 'Bridges', uploaded to Soundcloud in early 2013. It soon went viral via music blogs and was helped along by a supportive tweet from Lorde, gaining 200,000 streams in the first week and half-a-million within a few months. By the following year, they had a deal with Capitol Records in the US and a self-titled EP at No.164 on the Billboard 200. The duo also worked with Little for their debut album Evergreen (2014) which peaked at No.45, and the follow-up Conscious (2016) which peaked at No.52.
Back in Australasia, Broods were primarily seen as a pop act, but in the US they had their best chart placings on Billboard's Alternative Songs Chart with the songs 'Bridges', 'Mother and Father', and 'Free' all making the Top 30. Their best showing on the Adult Top 40 was a co-write with Lorde, 'Heartlines', which reached No.37. Capitol Records wanted a true pop act, not an "alternative" group and they dropped Broods after their second album.
Fortunately Broods' openness to collaboration served them well in the following years, with entries into the Hot Dance/Electronic Songs Chart for collaborations with Whethan (No.39 in 2018) and San Holo (No.25 in 2020).
Joel Little co-wrote/co-produced just a few songs for Broods' third album Don't Feed The Pop Monster, but during the intervening years he had become a phenomenal success story in his own right. It is difficult to cover all the hits he's worked on, but one reflection of his reach is that during one week in July 2017, he had co-writes on songs that featured on three albums in the Top 15 of the Billboard 200 –Imagine Dragons' Evolve (which peaked at No.2), American Teen by Khalid (No.1), and Lorde's Melodrama (No.1).
In July 2017, Joel Little had co-writes on 3 songs on albums in the Top 15 of the 'Billboard' 200.
One of Little's co-writes with Imagine Dragons was 'Whatever It Takes' – a No.1 hit on the Hot 100. Two years later, a song Little had written with Taylor Swift, 'You Need To Calm Down', reached No.2 and it was among four tracks he co-wrote on her No.1 album Lover (2019). These are just some of the highlights from his career – Little has worked with a host of hit makers, including Bebe Rexha, Sam Smith, Ellie Golding, and Tove Lo.
Little's career was representative of a new era in which New Zealand songwriters could impact the US charts with few people at home even realising it had happened. Take for example the work of ex-Elemeno P bassist Justyn Pilbrow. His production work led him to co-write two songs on the album Forever For Now (2014) by LP, which peaked at No.132. He had already produced the self-titled first album for The Neighbourhood and took this role on again for their follow-up Wiped Out! (2015), while also co-writing many of the songs on the album (it reached No.13). Last but not least, Pilbrow co-wrote one song on the Halsey album Badlands (2016), reaching No.2.
Equally under the radar is the work of Leroy Clampitt (aka producer Big Taste) and his fellow New Zealand partner Jimmy Wong, who had a songwriting credit on the Justin Bieber track 'Company' (it reached No.53 on the Hot 100 and appeared on his album Purpose, which itself went to No.1). Digging further, there's the Chainsmokers' track 'You Owe Me' which was co-written with Chelsea Jade and appeared on their 2018 album Sick Boy (which peaked at No.53 on the Billboard 200).
There have even been some major hits co-written by NZ producers who seem to exist under the radar entirely, as far as local name recognition goes. The most striking example is Te Whiti Warbrick aka SickDrumz who works out of his home in Sanson (Manawatu). He has produced and co-written with many hitmakers including Lil Wayne, Future, Ty Dolla Sign and Post Malone, but his biggest co-write was 'Needed Me' by Rihanna which debuted at No.1 on the Billboard Hot 100 and has since racked up one billion streams.
Remarking on this milestone on the APRA AMCOS site, he said: "It's hard to believe that I made this song on an old laptop with some broken headphones in a tiny bedroom on the back of a farm with a view of cows."
Meanwhile in the equally rural setting of Woodville (near Palmerston North) is Joseph Boyden aka SephGotTheWaves. There isn't room here to list all the co-writes he has had on Billboard 200 albums, but here are two examples: he co-wrote tracks for US No.1 albums by Trippie Redd and Pop Smoke (his track for Pop Smoke's 'Yea Yea' also reached No.43 on the Hot 100).
The nature of these success stories means that it's hard to even keep track of when they take place, since both the local producer/songwriter and the US act they work with may both be unknown in NZ. When it comes to hit songwriting collaborations there are undoubtedly more examples out there.
Beyond the Hot 100 and Billboard 200
This article has focused primarily on the Hot 100 and Billboard 200 charts, but it's worth acknowledging that some New Zealand acts have also made an impact through Billboard's other specialist charts. One of the most influential charts compiled by Billboard is the Mainstream Top 40 Chart, which captures airplay on the main commercial radio stations in the US. So it was a big deal when Drax Project hit No.29 with a version of their song 'Woke Up Late' featuring pop singer Hailee Steinfeld (the three versions of the song have now surpassed 120 million streams on Spotify).
In New Zealand one of the most popular musical genres is reggae, so it is of interest that a few acts from this scene have appeared on the Billboard Reggae Albums Chart. Katchafire are a prime example. They broke into the US market via Hawaii, after their first big break playing the halftime show at a NFL match in Honolulu in 2006, which put them in front of 40,000 people. In the years since, they've toured the Hawaii and the US mainland several times.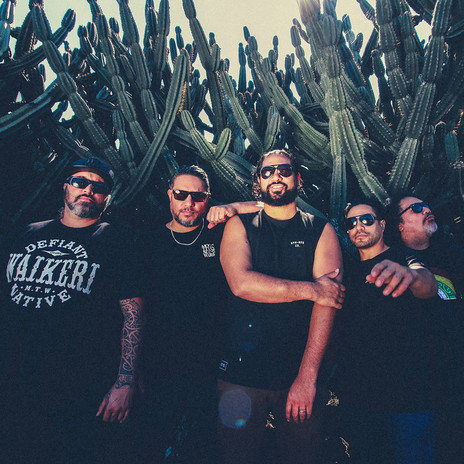 Through this effort, Katchafire albums have appeared on multiple charts, including the Top World Music Chart (Revival reached No.5 in 2006), the Heatseekers Chart (On The Road Again hit No.42 in 2010) and the Reggae Albums Chart: Say What You're Thinking reached No.6 in 2007, On The Road Again reached No.6 in 2010, Best So Far reached No.4 in 2013, and Legacy reached No.3 in 2018.
However, since it is based entirely on sales rather than radio play, the Reggae Albums Chart is quite different from the Mainstream Top 40 Chart. As listeners have moved towards streaming, the number of sales required to enter this type of chart has reduced massively. For example, Katchafire's No.3 placing with their album Legacy reflected sales of 511 copies within the US during its first week of release. The Reggae Albums Chart is also an odd mix of old and new, with Bob Marley regularly making an appearance many decades after his death. It isn't too rigid with what it considers to be reggae either, since the mix of music on Vantage Point by Sons of Zion was still seen to have enough reggae to make the chart in 2018 (No.8).
Other big acts from New Zealand's summer touring circuit have also appeared on the Top Dance/Electronica Albums Chart. This chart is created in a more similar way to the Hot 100 by taking into account streaming data, radio play, and sales (it also adds in "club play reports"). Fat Freddy's Drop is one act that performed well on this chart, with Blackbird reaching No.18 in 2013 and Bays reaching No.12 in 2015.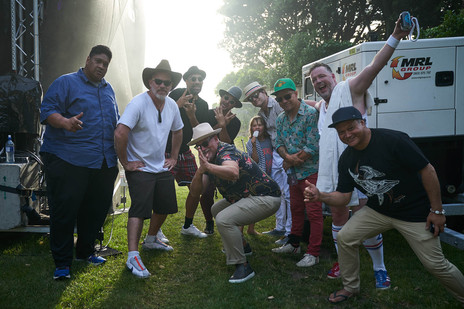 Fat Freddy's Drop also joined Katchafire in placing an album on the Heatseekers Albums Chart (Blackbird, 2013) and this is a reflection of the fact that both bands have many loyal US fans and are considered potential crossover hit makers. To this day, both acts perform to large audiences when they visit the US, enough to make touring there profitable.
In the past, New Zealand has produced other acts of this level, whose music bubbled under the main charts. The astonishing success of Ladyhawke in the UK certainly carried over to the US and not only saw her songs become popular on student radio, but resulted in three of her albums being listed on the Heatseekers Albums Chart: her self-titled album at No.41 in 2008, Anxiety at No.12 in 2012 and Wild Things at No.15 in 2016.
Ladyhawke entered the Hot Dance/Electronic Songs Chart when she featured on 'Last Train', a track by superstar producer Tiestro that peaked at No.35. Auckland dubstep producers Mt Eden also appeared on this chart with their track 'Sierra Leone' reaching No.22 in 2013.
The differing paths that local musicians have taken to Billboard success over the last two decades is a reflection of the "Kiwi ingenuity" in which New Zealand prides itself. In 2019, 'Glitter', a song by young Auckland pop singer Benee, was picked up on social media app Tiktok after a popular user in Australia created a dance to go with it. Benee's next song 'Supalonely' did even better on the platform and beyond, with the EP Stella & Steve (2020) reaching No.138 on the Billboard 200.
In October 2020, teenage producer Jawsh 685 also had his song 'Laxed (Siren Beat)' blow up on TikTok. It came to the attention of Jason Derulo, who used it as a backing track to create the song 'Savage Love (Laxed – Siren Beat.' It surpassed one billion streams in this version, before being remixed with the addition of Korean pop stars BTS and hitting No.1 on the Billboard Hot 100.
Jawsh 685 is certainly one of the youngest NZers to enter the Billboard chart, but 2021 brought a producer who was even younger. At 15 years old, Flynn Cranston co-wrote and co-produced the track 'Richer' by US rapper Rod Wave which reached No.22 on the Hot 100, while the album it was off (Soulfly) reached No.1 (on the 10 April).
Looking back over the 2010s, it is clear that there were more New Zealand songwriters on the Billboard charts than in any previous decade. Hopefully the decades ahead will be just as successful.
--