David Stone was living in Rotorua and about to be married at the time of the Great Ngāruawāhia Music Festival. Having worked in the record industry, he knew a lot of local musicians, especially from the Waikato region, some of whom would be playing that weekend. Like any music fan he had seen the Woodstock movie but this country had never had a Woodstock of its own and he was excited to be a part of it. Though not a professional photographer, he sensed the significance of the occasion and took along a Nikon camera with a long lens and several rolls of colour slide film. "I didn't have backstage access. I was just one of the many," he recalls. "But it was such an adventure."
His instincts proved right. Not only do his photos, nearly five decades later, provide us with a time machine to that hopeful and colourful time, but they also found an almost immediate use as an educational tool.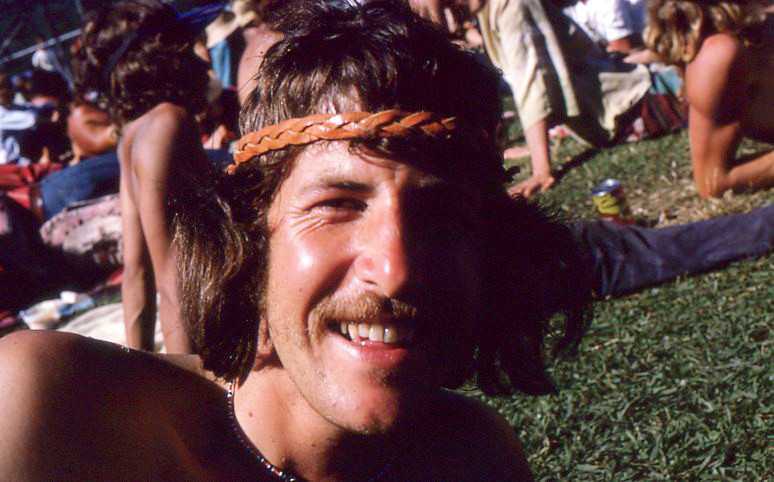 "The older generation wanted to know what it was all about, so I showed those slides to Lions Clubs and Jaycees all around the Bay of Plenty and the Waikato. I edited some out, obviously, but they had never seen 20,000 people together at one event. I think they wanted to understand what it was all about."
Stone's favourite musical moments at the festival – held over three days, 6 to 8 January 1973 – were some of the evening shows which, due to the limitations of his equipment, he didn't manage to capture. These included Australian band Itambu with expatriate New Zealand singer Reggie Ruka, whose wildly gymnastic performance still sticks in his mind, all these years later.
But it was the whole mood of the occasion that made a lasting impression. "The whole place was just good vibes. No ugliness of any kind. We all remarked on it. So many people and yet it was all peace, love and Hare Krishna."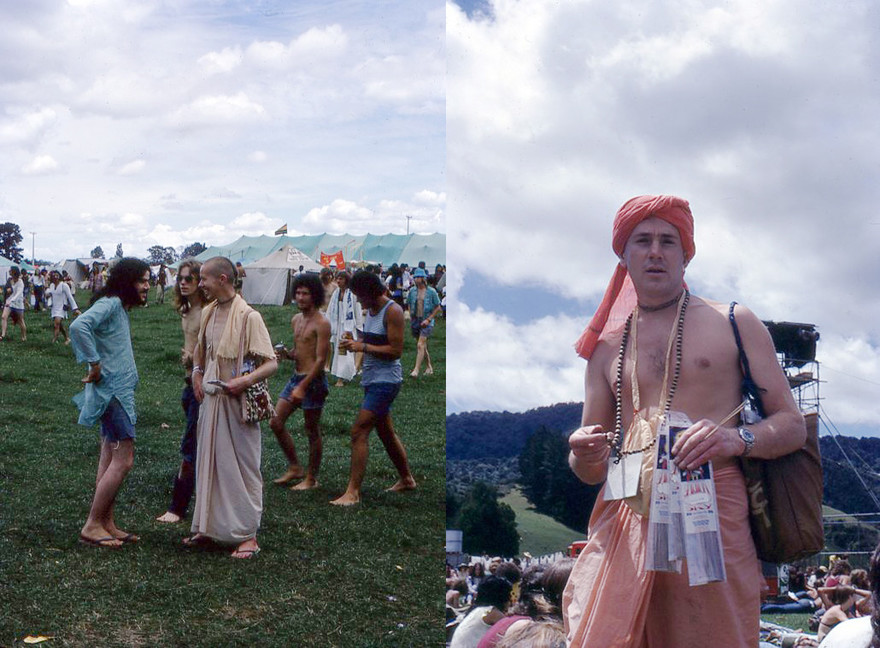 For many punters, Ngāruawāhia was their first exposure to the Hare Krishna movement. Originated in Bengal, the International Society of Krishna Consciousness had set up its first New Zealand temple in Mt Eden a year or so earlier and drawn immediate attention with their muslin robes, shaven heads, and very public praising of their deity. "You could hear them coming with their chanting, their tambourines and bells," Stone remembers. "You could smell them coming. The incense!" They also had their own distinctive brand of vegetarian cuisine and sometimes gave it away free, which found favour with hungry hippies.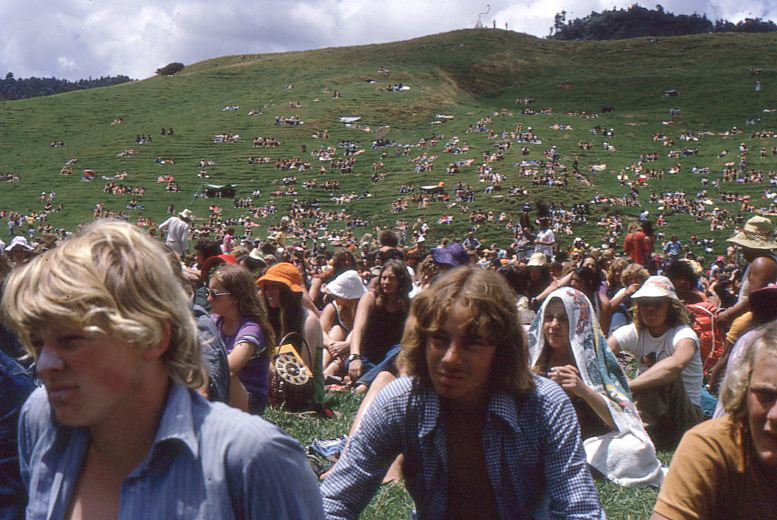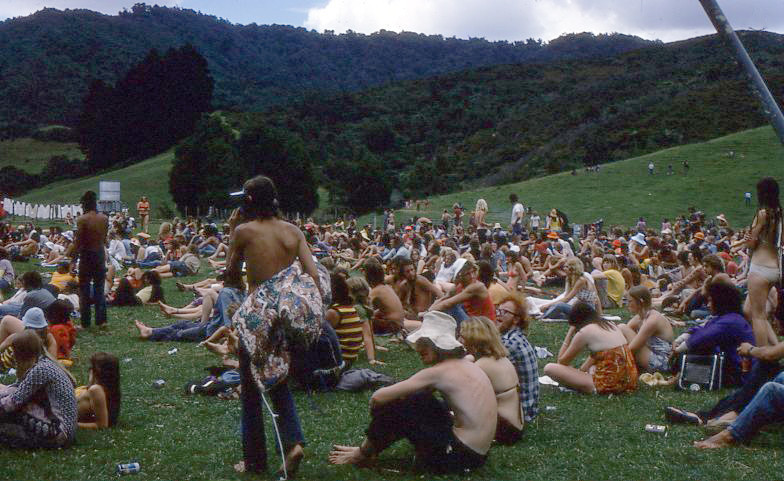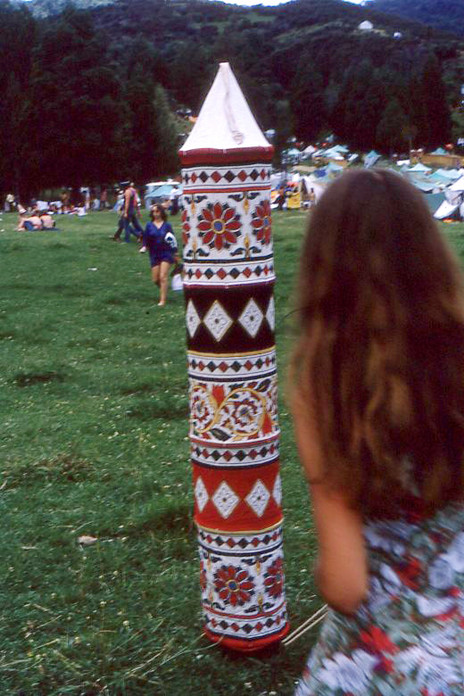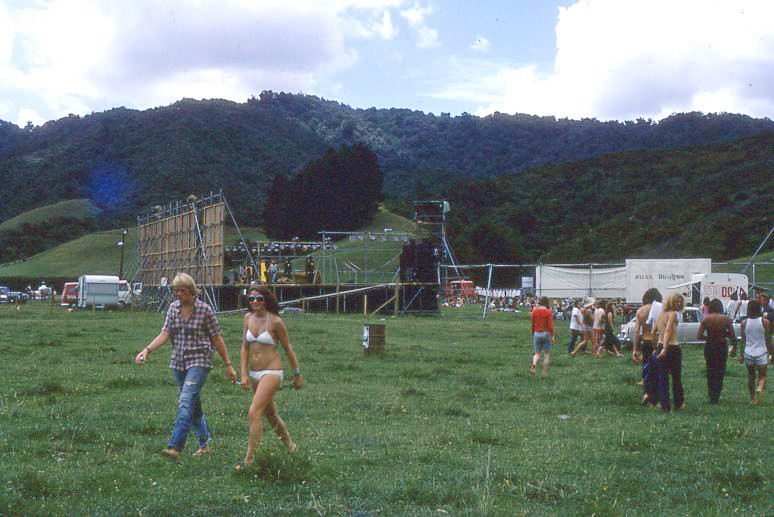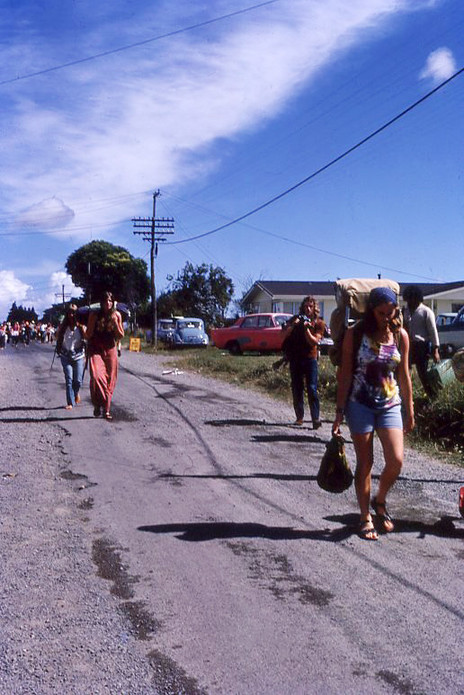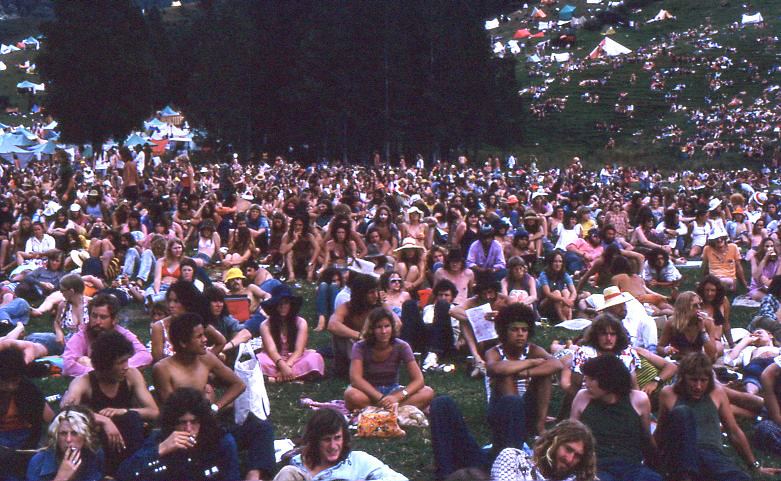 The festival carpark was in the Ngāruawāhia township, more than a mile from the festival site. Thursday magazine staff writer Pauline Ray described punters who "travel light with just a sleeping bag" while "others look like Asian itinerants with huge tents and poles, prams and even double mattresses slung over their shoulders."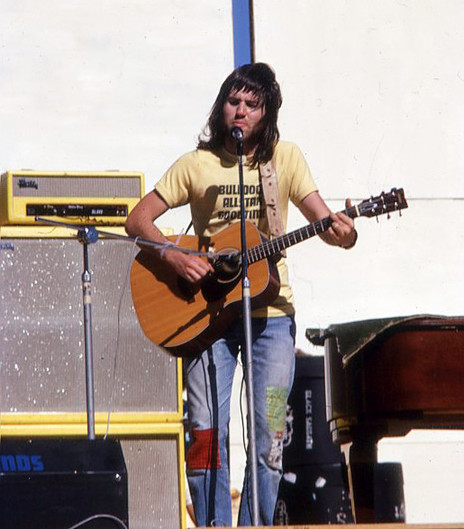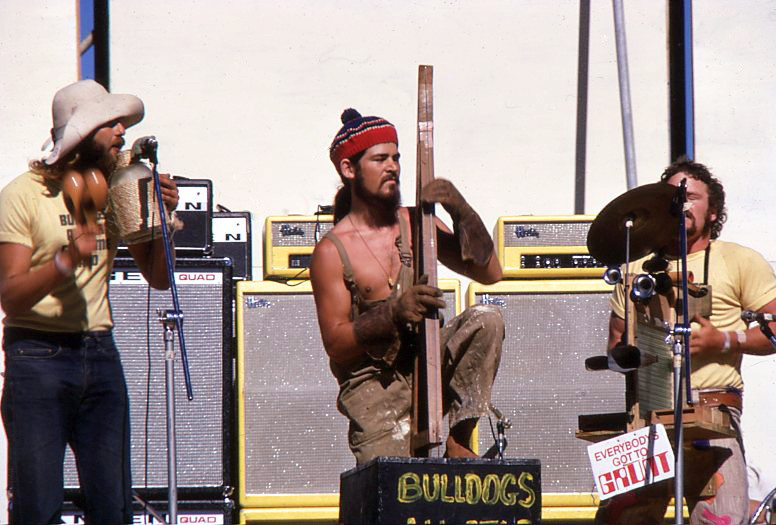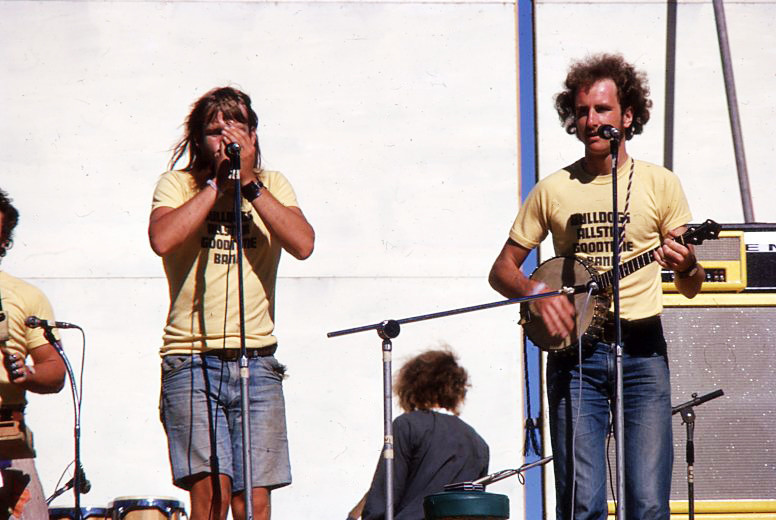 There were two performances over the weekend by Bulldogs Allstar Goodtime Band, the Wellington novelty jug band that would soon be invading the living rooms of middle New Zealand as 1973 winners of the television Studio One New Faces competition. Also competing that year was another band on the Ngāruawāhia bill, Split Ends. Dave remembers it being too dark to get photos of the Ends, playing their first show out of Auckland.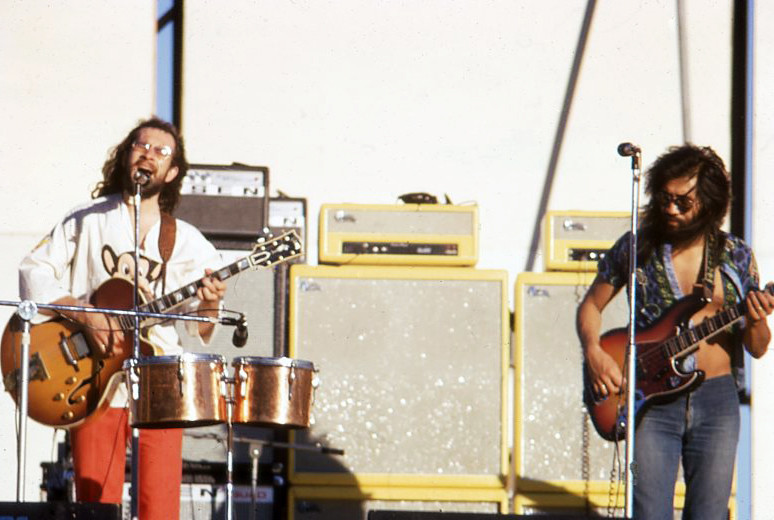 Jackie Porima on bass guitar and Chris Thompson on guitar and vocals, from Hamilton band Mandrake. A top band around the Waikato and respected nationwide, Ngāruawāhia would be one of Mandrake's final gigs. Within a few months Thompson would leave New Zealand, eventually finding fame as vocalist for Manfred Mann's Earth Band ('Blinded by The Light') and establishing his own international career.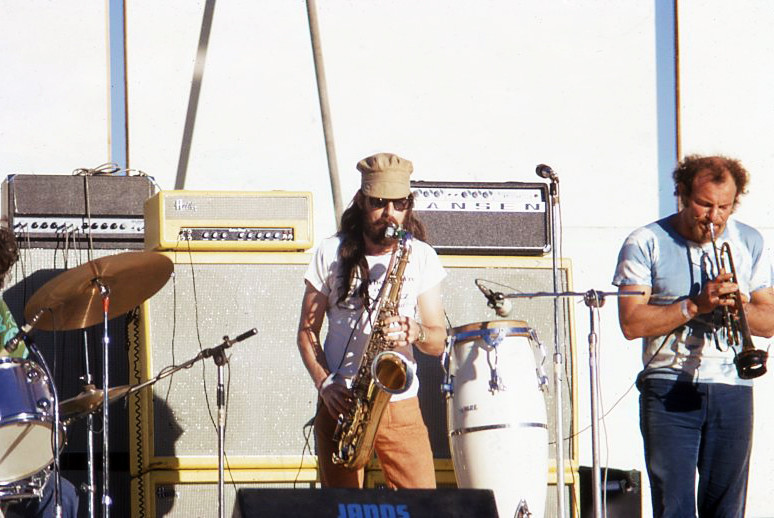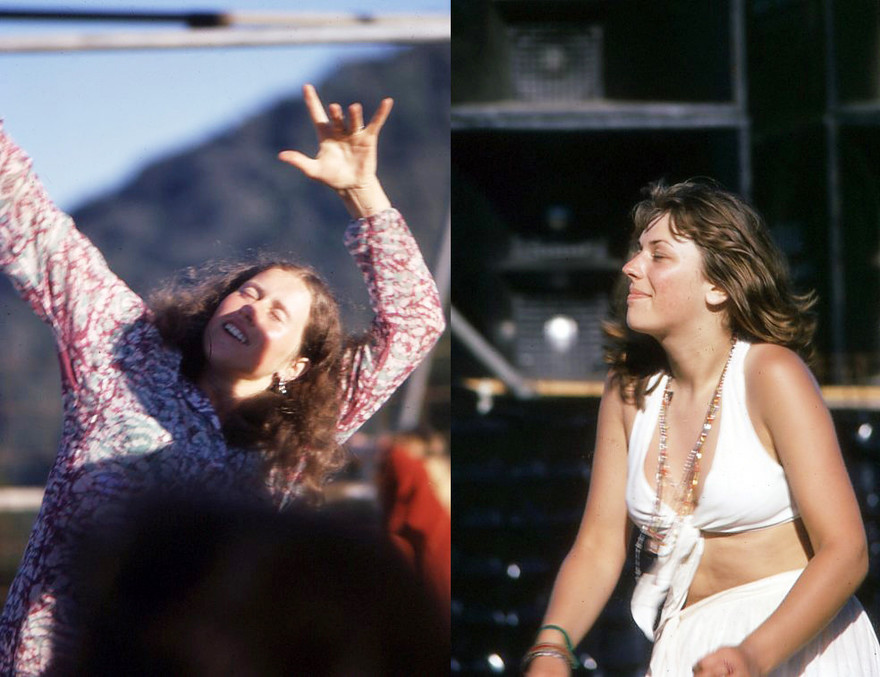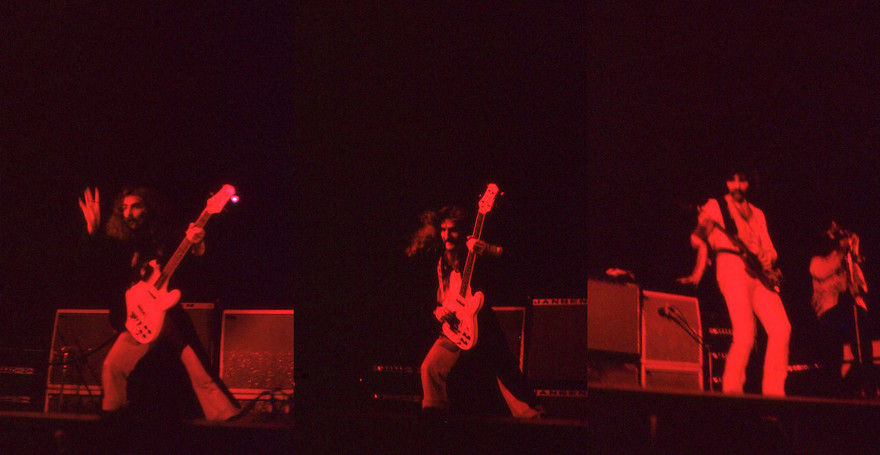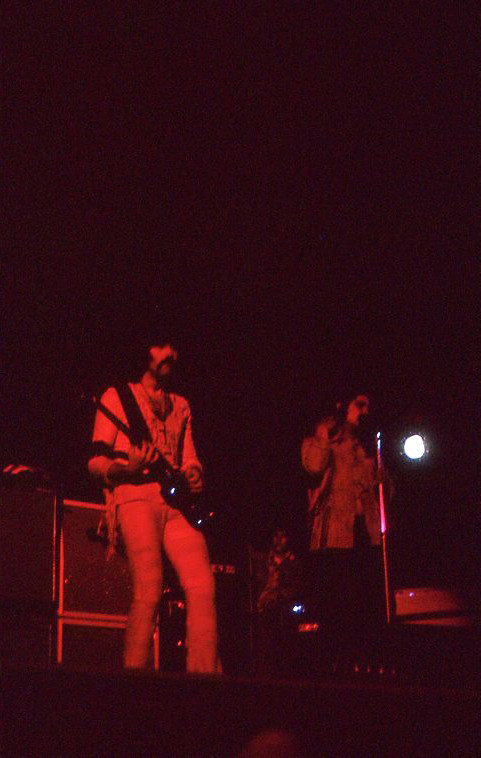 Black Sabbath took the stage around midnight on the Sunday, as a giant cross – knocked together by stagehands from a few bits of four-by two and doused with petrol – smouldered on the hillside. Though Stone didn't have a flash for his camera, the hellish red glow of the stage lights added to the drama of the proto-metal band's performance and provided just enough light to take these evocative snaps.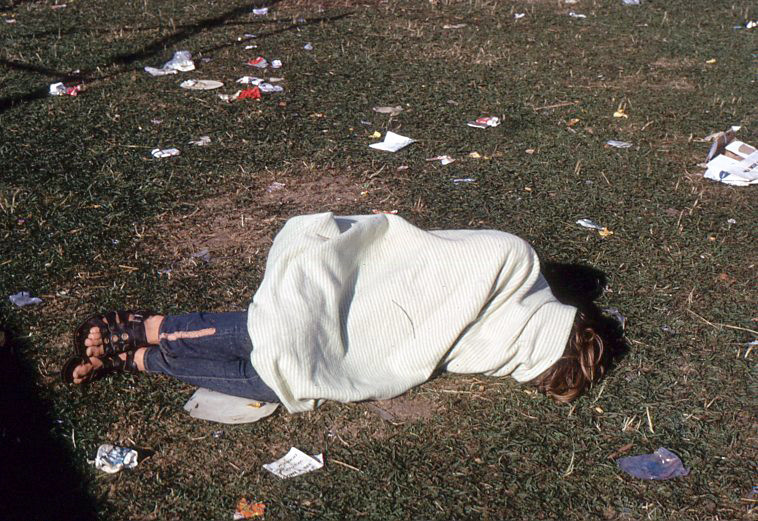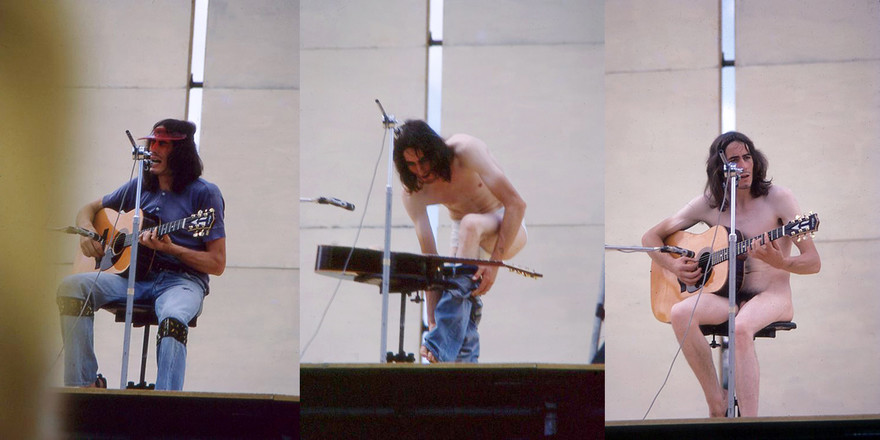 Corben Simpson, singer with BLERTA, provided one of the festival's defining moments during a solo performance on the first day. After a few songs he declared he was hot, stripped off his clothes and played the remainder of his set unencumbered. Though he was met by police at the end of his set and charged with wilful obscenity, Simpson's gesture made a strong statement: society's conventions did not apply here.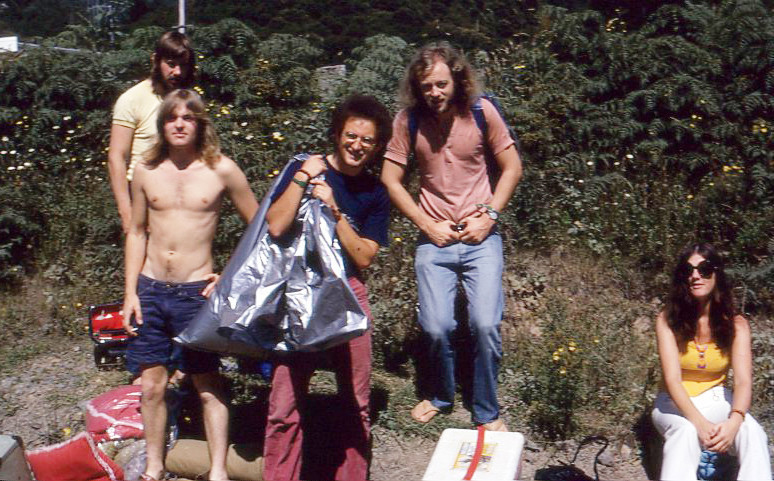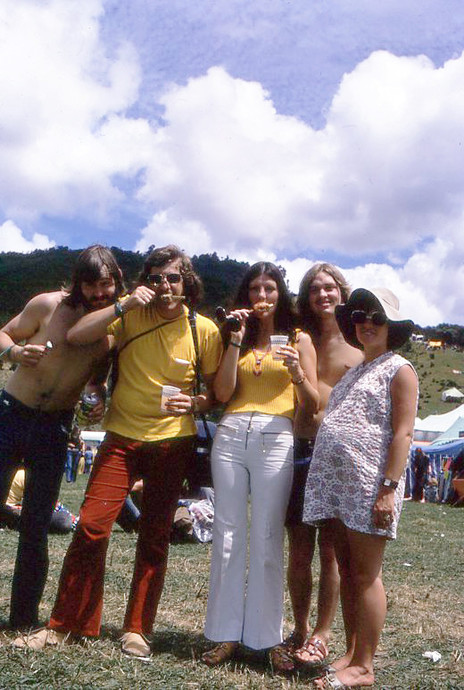 Also there, though not shown in the photo above, was Gidge's husband, bass player Sid Limbert. Gidge was heavily pregnant and, having heard about the number of births that had taken place at Woodstock, Gidge and Sid thought it would be cool if their first child was born at Ngāruawāhia. They visited the first aid tent to alert the medical authorities to the possibility. As it turned out, their son Aidan was born two days after the festival.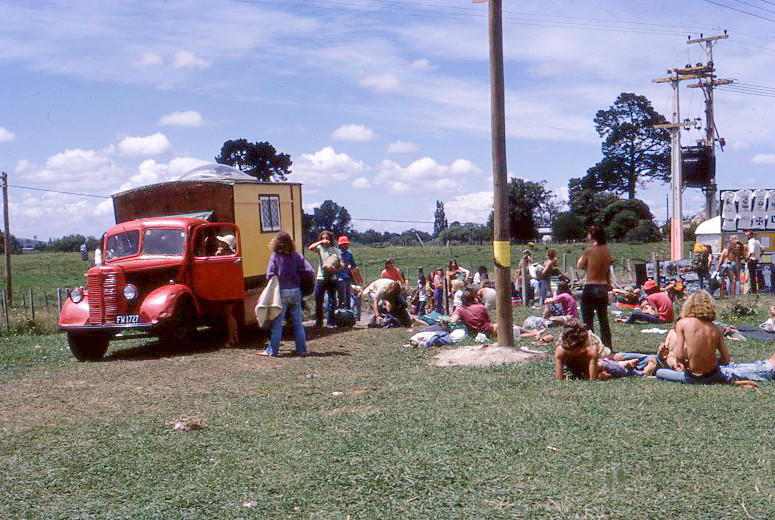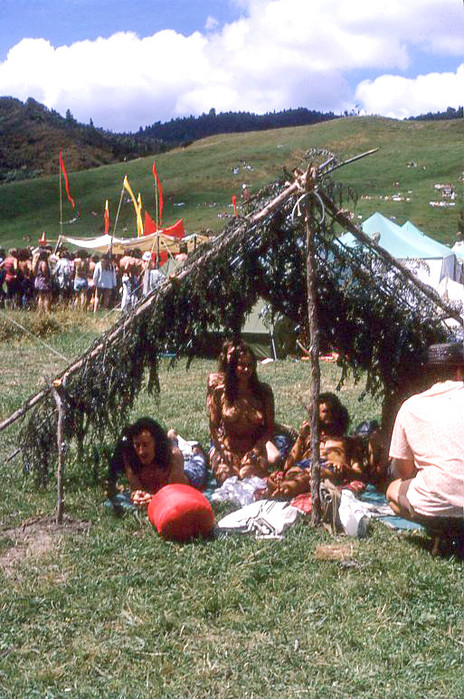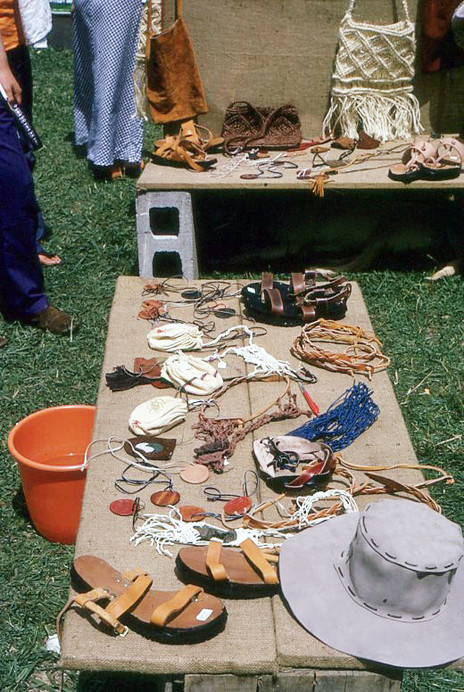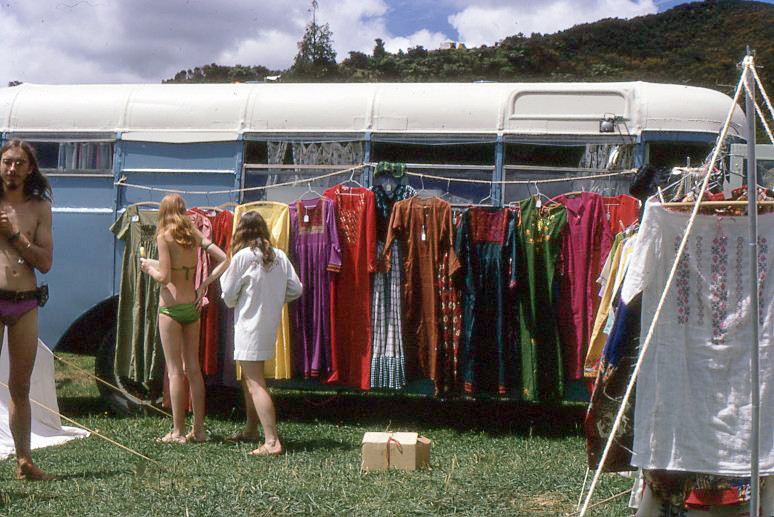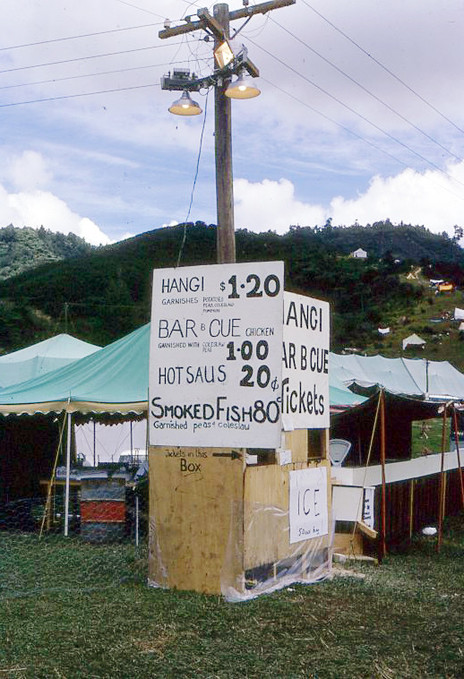 The previous December's Serenity festival on the banks of the Whanganui river had been a determinedly Aquarian affair, but crowds numbered only a few thousand. Ngāruawāhia was the largest gathering of house trucks, hippie buses, homemade shelters, ethnic handcrafts and Asian fabrics the country had ever seen.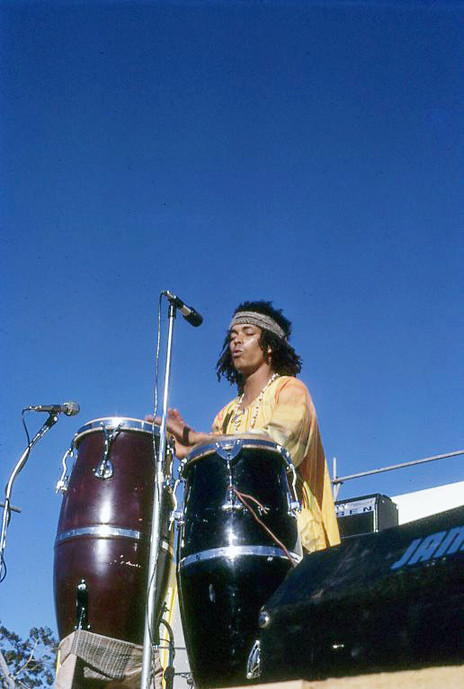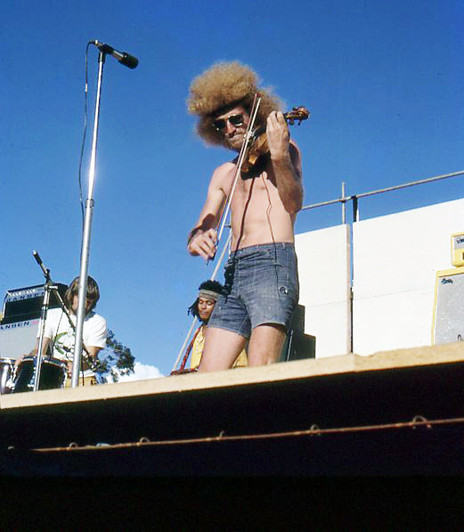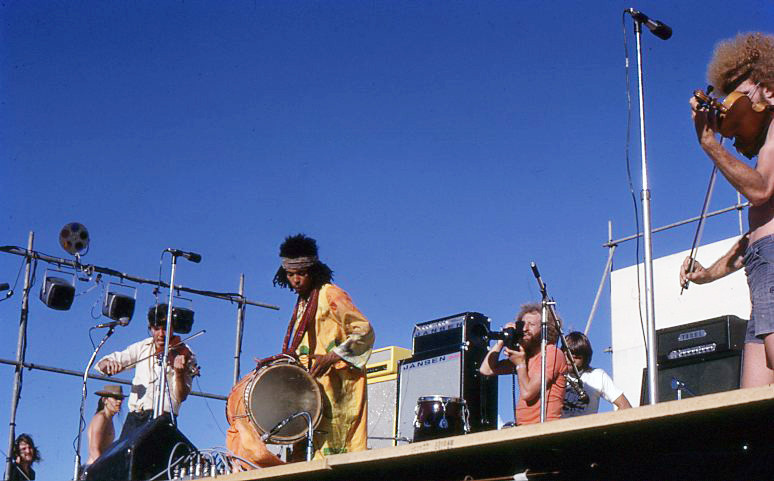 Bauxhau was a dynamic South African drummer who spent time in New Zealand that summer, as part of a world tour. He had already played at the smaller Serenity festival in Whanganui before Christmas. At Ngāruawāhia he jammed with a number of musicians including two violin players. The one in the blonde afro was also at Serenity.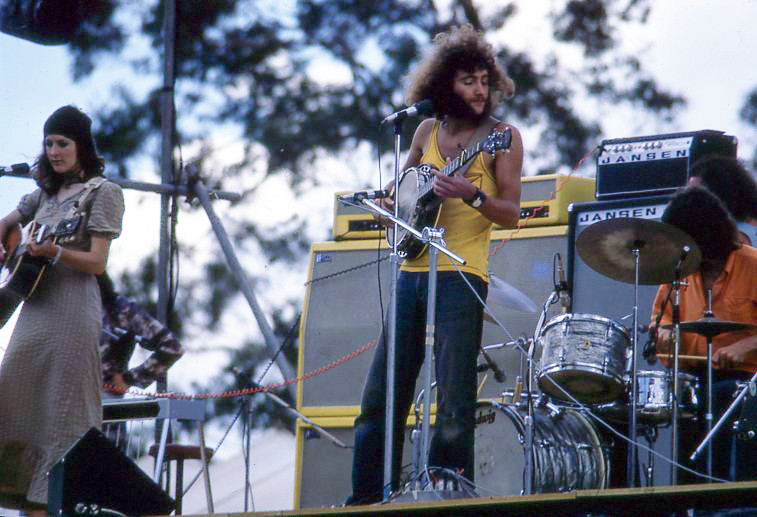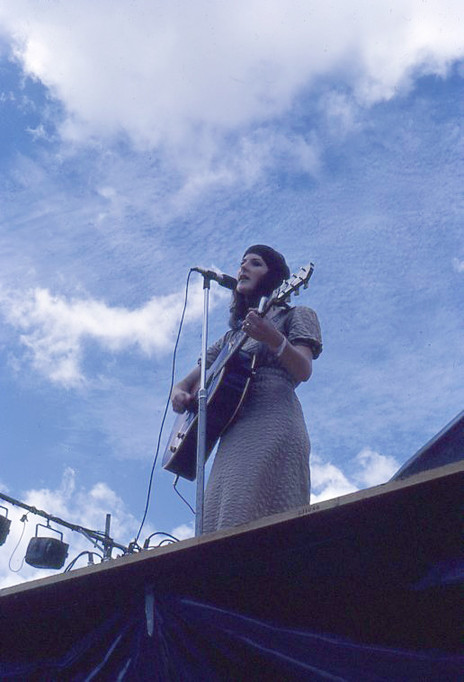 Tole Puddle was an Auckland-based folk-rock group, led by Diane and John Halsey. After the festival they recorded a single for Polydor – 'Run See the Sun'/'Frodo', produced by Barry Coburn – before relocating to Australia.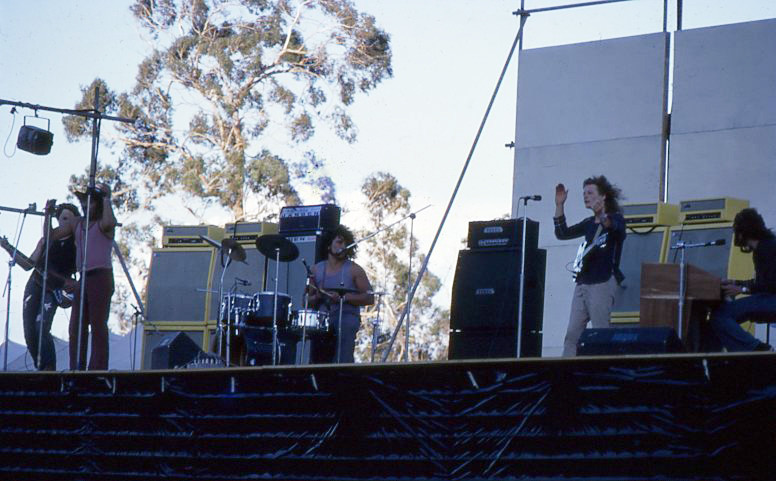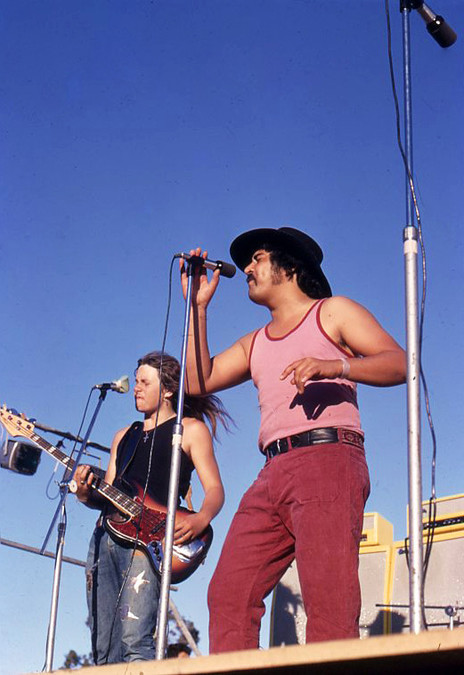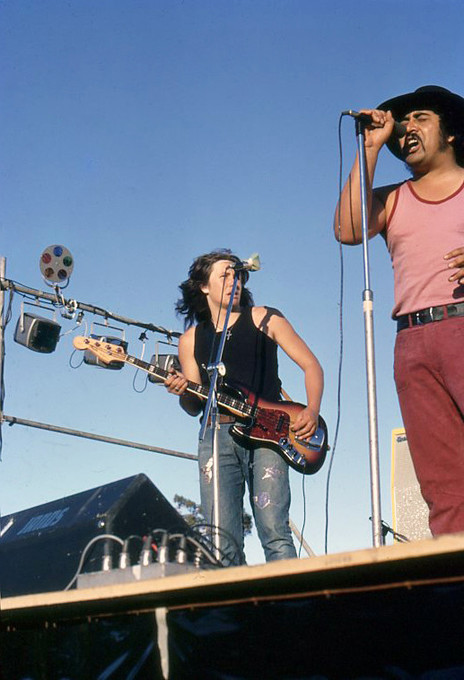 In Stranded in Paradise, John Dix's landmark history of New Zealand rock'n'roll, he wrote, "They look great. But who are they?" John now informs us the band is Backlash. The festival's sparsely annotated programme just describes the band as being "from Hamilton … has just got a member back from Australia". Its members were John Maheno, vocals; Dave Read, bass; Lindsay Mackenzie, guitar; Steve Ututaonga, drums; and Patrick (Paddy) Gibbons on Hammond organ.
Other bands in the Ngāruawāhia programme rundown that have left little trace are Sunday's Problem (simply described as "from Christchurch"), and Kindred Spirit ("a complete musical surprise"). If anyone knows more, we would love to hear from you.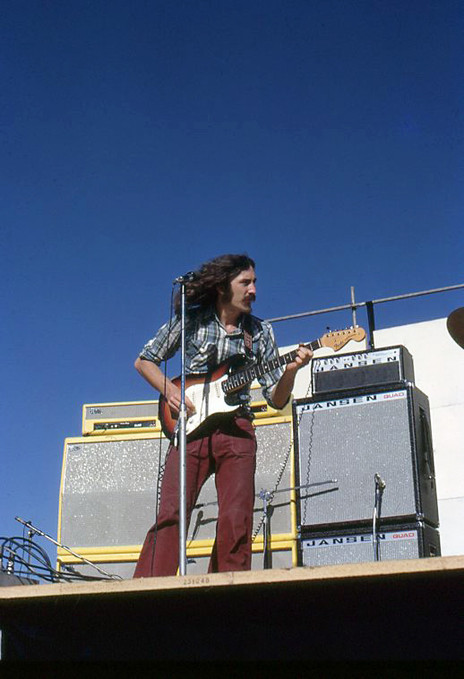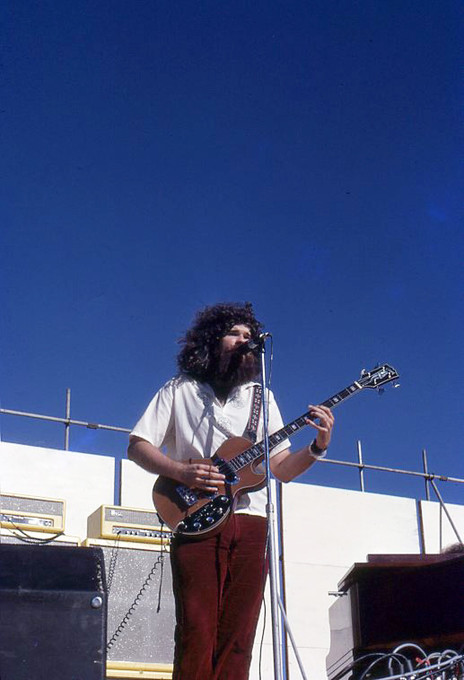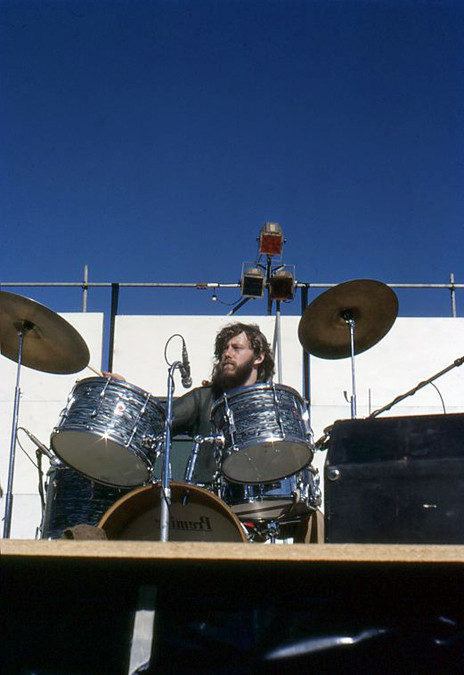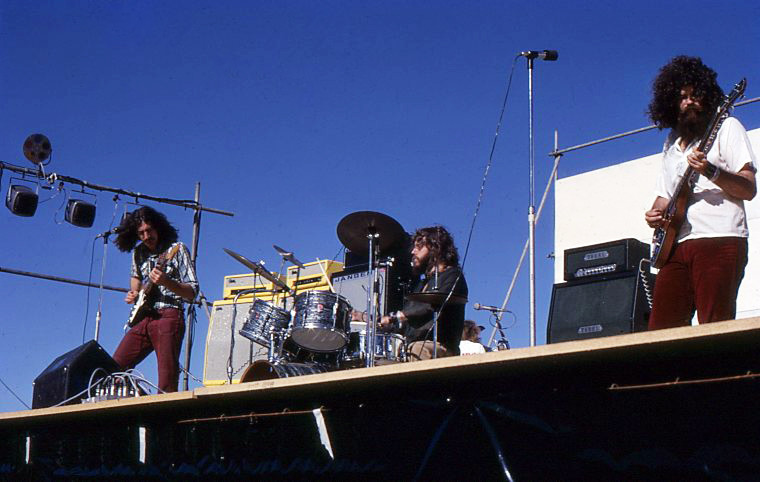 The festival featured one of the earliest performances by Dragon, which had recently changed its name from Staff. Todd Hunter saw the festival as a chance to progress quickly. At the time, the lineup was Hunter on bass, guitarist Ray Goodwin, drummer Neil Reynolds and singer/keyboardist Graeme Collins (formerly of Wellington pop act The Dedikation). Collins had come up with the new name, inspired by a session with the I-Ching). Marc Hunter would join as vocalist in mid-1973.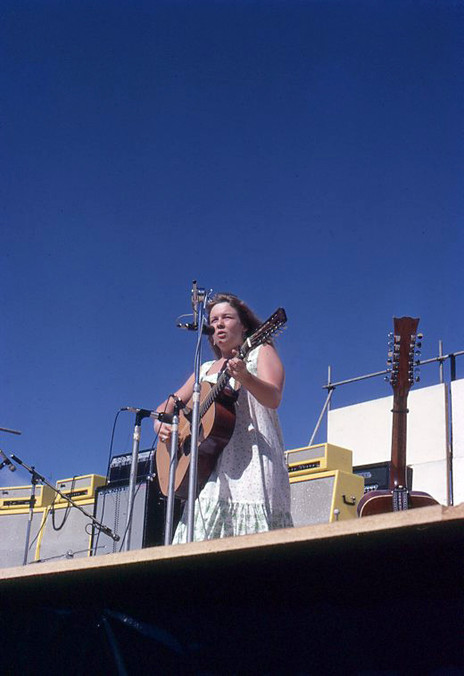 The sublime English singer Sandy Denny – the only guest vocalist ever to perform on a Led Zeppelin record – played a solo set on the Saturday afternoon. She then reunited with Fairport Convention, the band she had left for a solo career, for a Sunday night set that included her rousing version of Buddy Holly's 'That'll Be The Day'.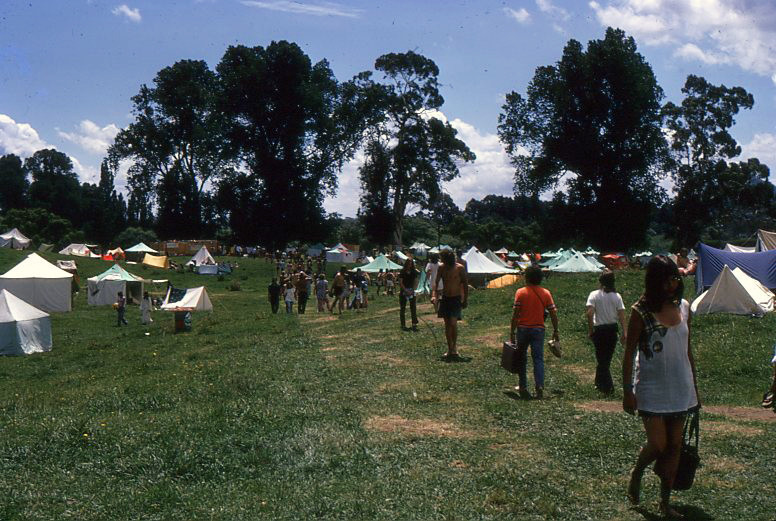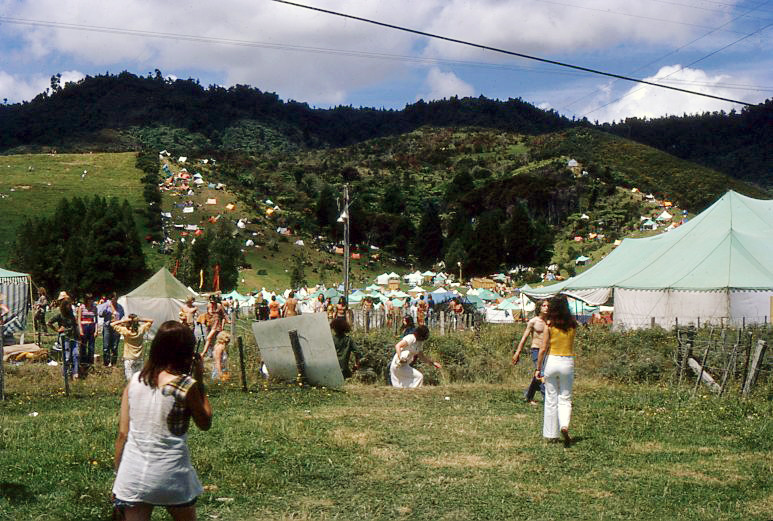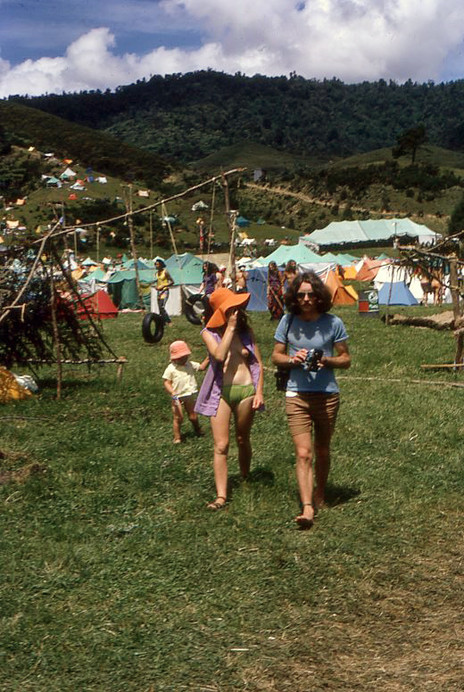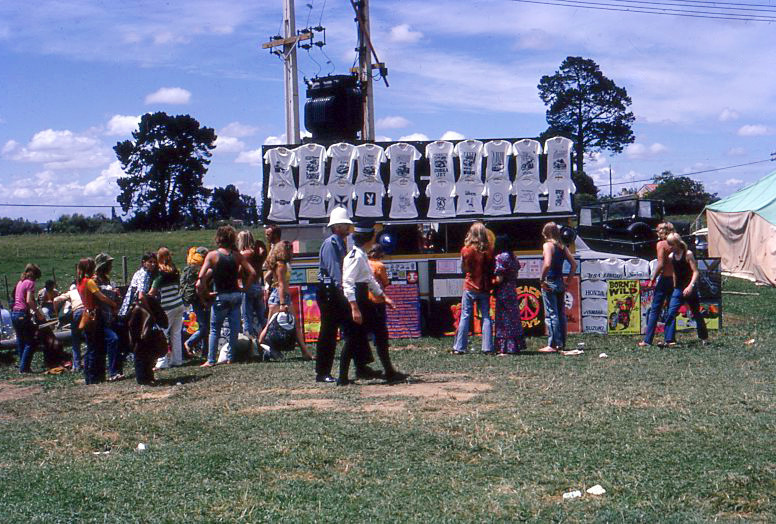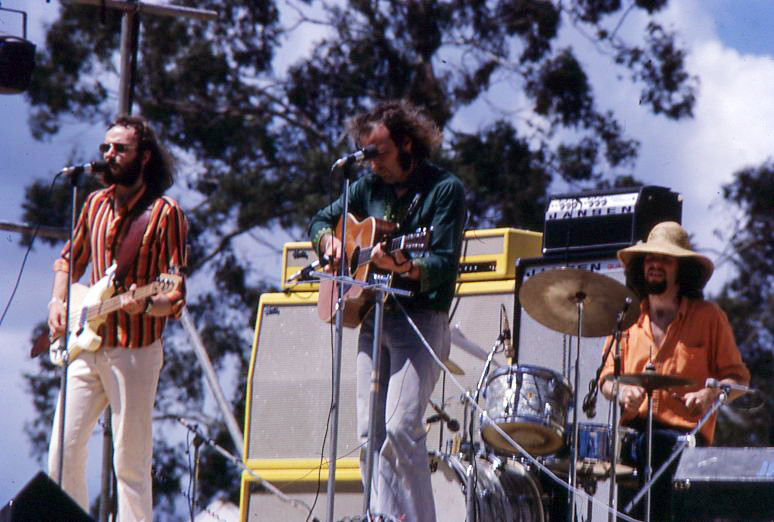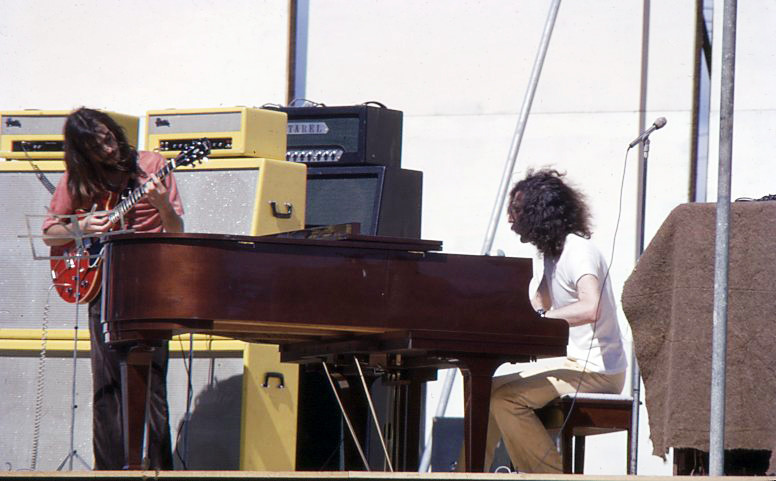 Shade Smith had enjoyed national success as the chief singer and songwriter with soft-rock outfit The Rumour but was embarking on a short-lived solo stint at the time of Ngāruawāhia where he appeared as Shade Smith and Prism.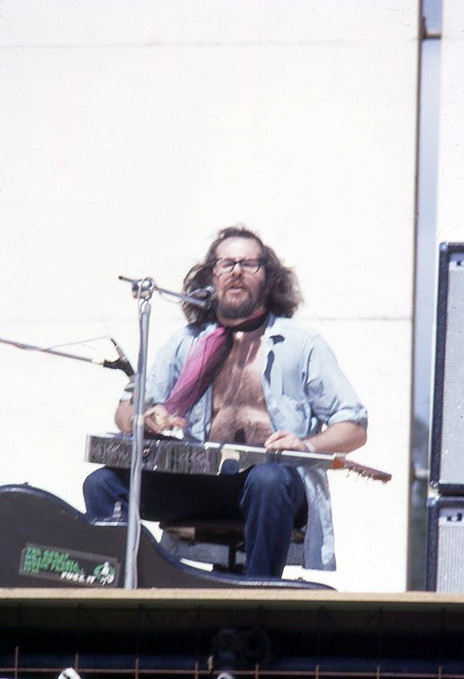 Folk and blues were virtually default settings for music festivals in the early 70s, but no one brought a purer take on the blues than steel-bodied guitar scholar Alan Young, who played a Saturday afternoon set on his Resonator instrument. "I was supposed to play straight after Corben," he recalls. "It would have been a total hospital pass. But luckily I was shifted to a different spot. I still remember sitting – I was playing lap steel – all on me ownsome on a stage that looked as big as an aircraft landing strip and gazing out at all those people."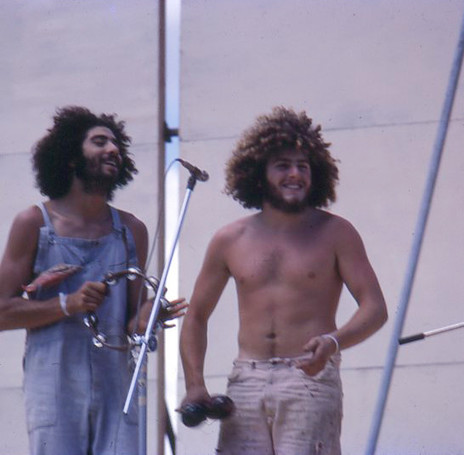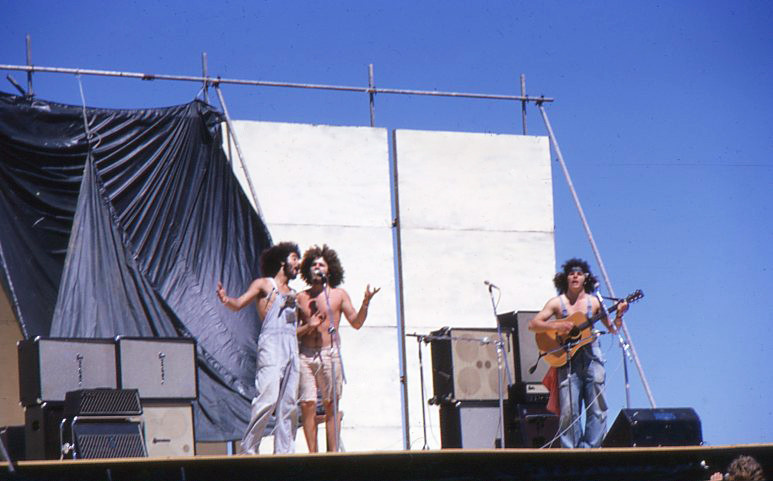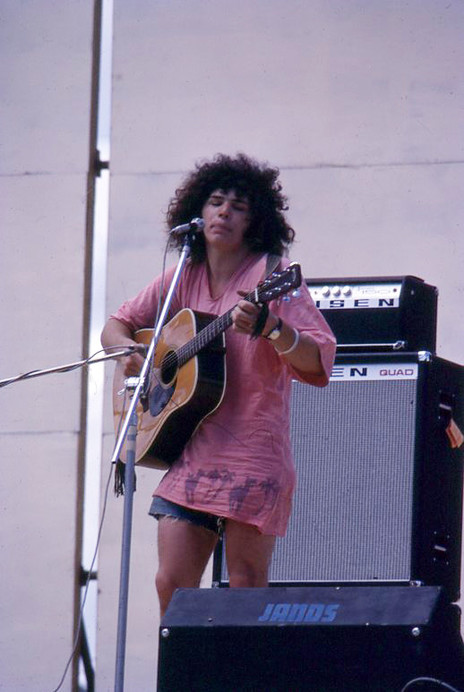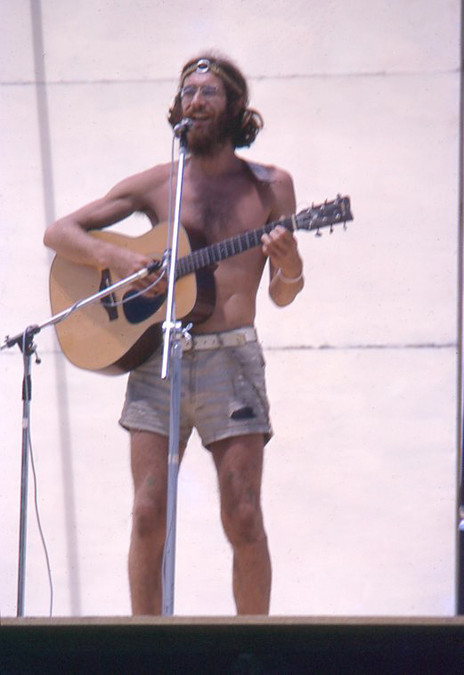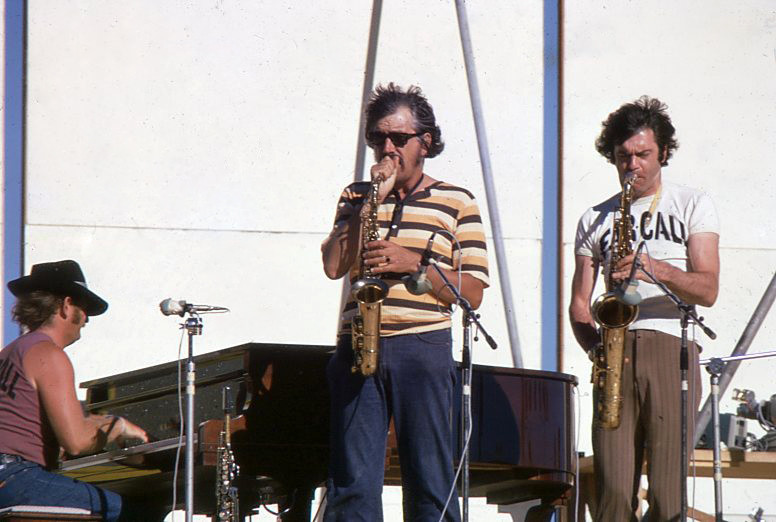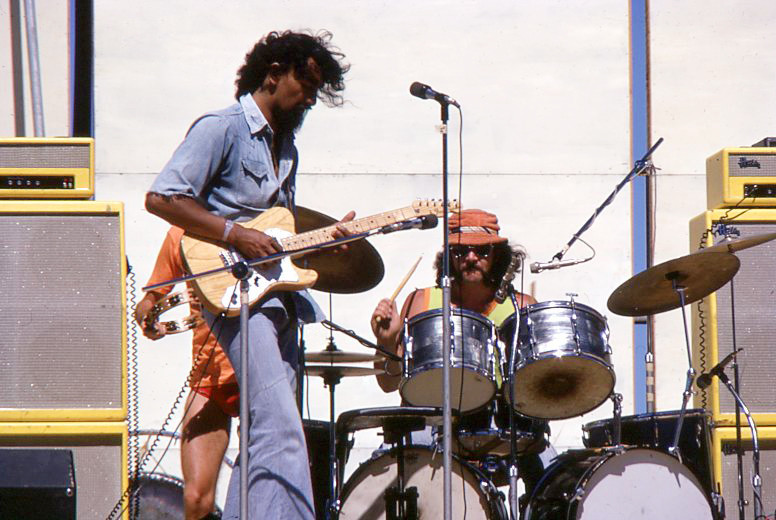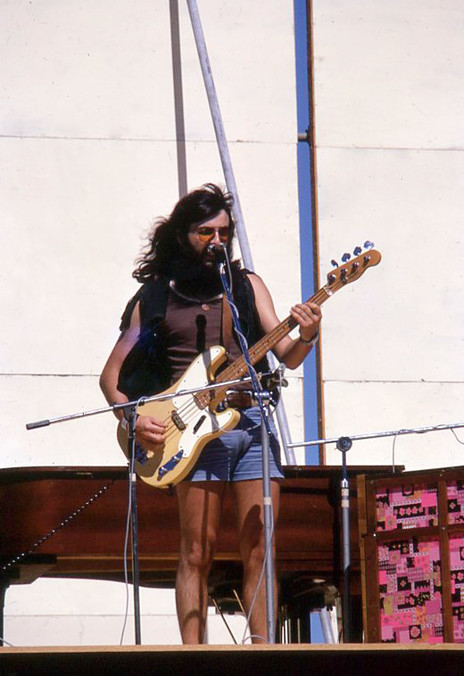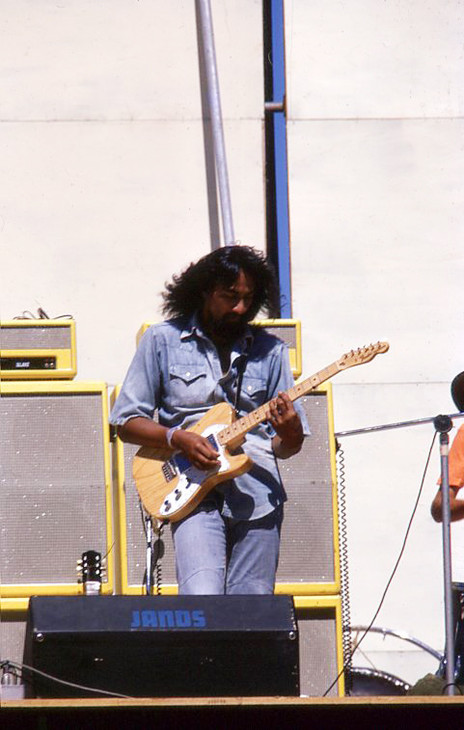 The New Zealand Green Grass Band was an occasional group of 1960s veterans, possibly put together for the occasion, fronted by singer and guitarist Sonny Day and also including drummer Jim Ford, keyboardist Bob Smith, and bass player John Kristian. Smith recalls: "We were all ex-members of the Dallas Four (even Sonny had been part of the residency at The Crypt) and we still got together socially to play the songs of the day that we missed: CSNY etc. We would swap instruments according to who wanted to play what."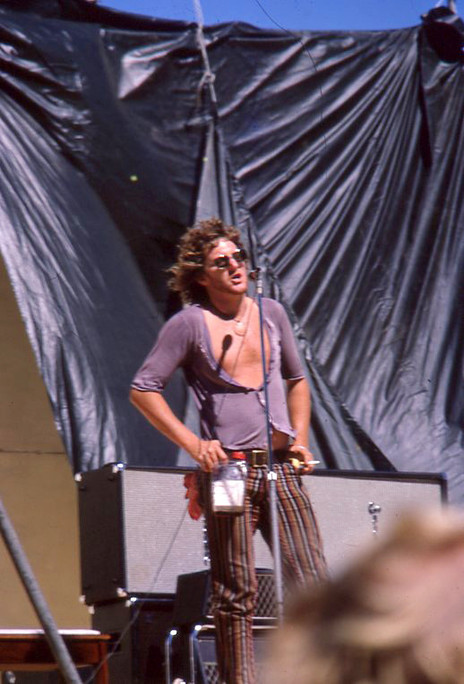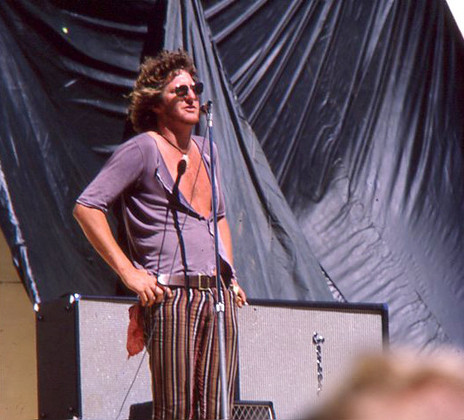 Based at Bottle Creek on the Pauatahanui estuary near Porirua, 26-year-old striped-stovepipe-wearing Sam Hunt was already acquiring a reputation for taking poetry to places it had seldom been before, including rock concerts. Mammal, also on the bill that weekend, had recently set a number of his poems to music and recorded an album with him. Titled Beware The Man after one of his best-known poems, and with its warning to "beware the man who tries to fit you out in his idea of a hat", it might have been the counterculture's manifesto.
--
All photos taken by David Stone © 1973. If you can identify any of the unknown musicians, email editor@audioculture.co.nz
--
The Great Ngāruawāhia Music Festival – Nick Bollinger