One impetus for AudioCulture's story about The Shiralee was to highlight the collection of photos taken at the venue by nightlife photographer John Rykenberg and to identify those shown in them. In 2018 AudioCulture ran a full story on Rykenberg and his team, who made a living in the 1960s by taking photos of people who were out for the night, then selling the photos back to them once they'd been printed the next day.
Auckland Libraries now holds his archive of over 900 boxes of rolls of film and AudioCulture is helping to identify some of the people shown in the images. We'd greatly appreciate it if readers are able to identify any of the musicians in the photos below.
First, we have a solo performer who looks a bit like comedy songwriter Roger Derrett; we'd love to hear from anybody who can confirm.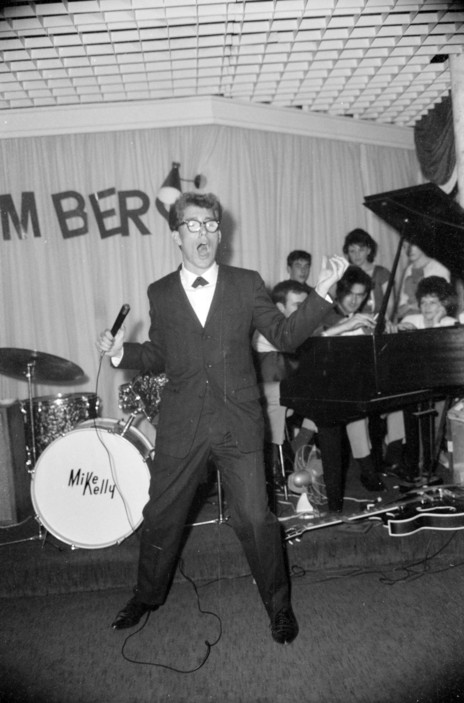 This band includes bassist Peter Cox, who played in Red Hewitt and the Buccaneers around this time. Does this look like this group, or are any of the other musicians familiar? Update: The guitarist on the right has been identified as Jimmy Murphy (Freddie Keil & The Kavaliers; Anne & Jimmy Murphy). On the left is Billy Peters (Wiremu Pita, Nitebeats, Māori Volcanics).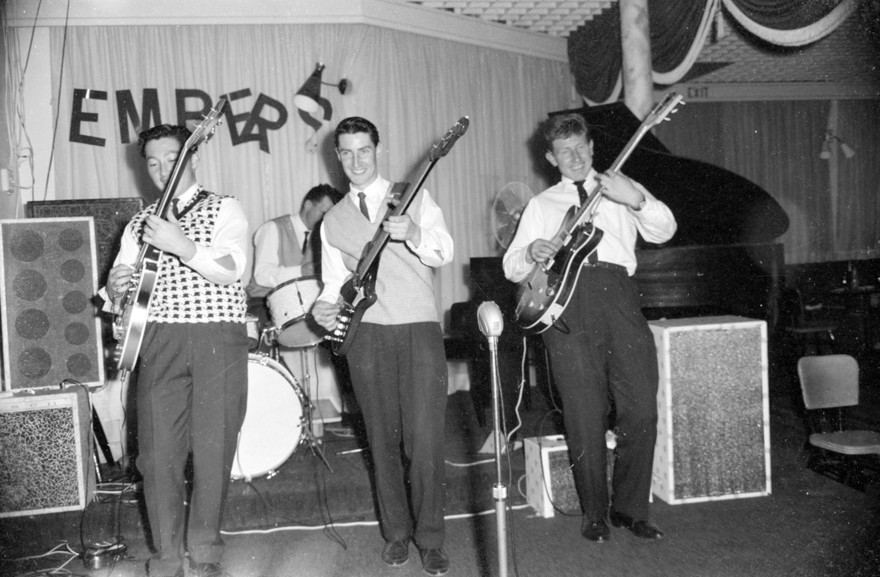 This next band look as if they may have been an instrumental group in the mode of The Shadows. It's certainly impressive that they've not only matched their clothes, but also their guitars. Update: the guitarist in the middle is Jimmy Ellyett. This means the band is likely to be The Premiers, who relocated from Wellington. Ellyett later played keyboards in Dallas Four. The guitarist on the right is Errol Timbers.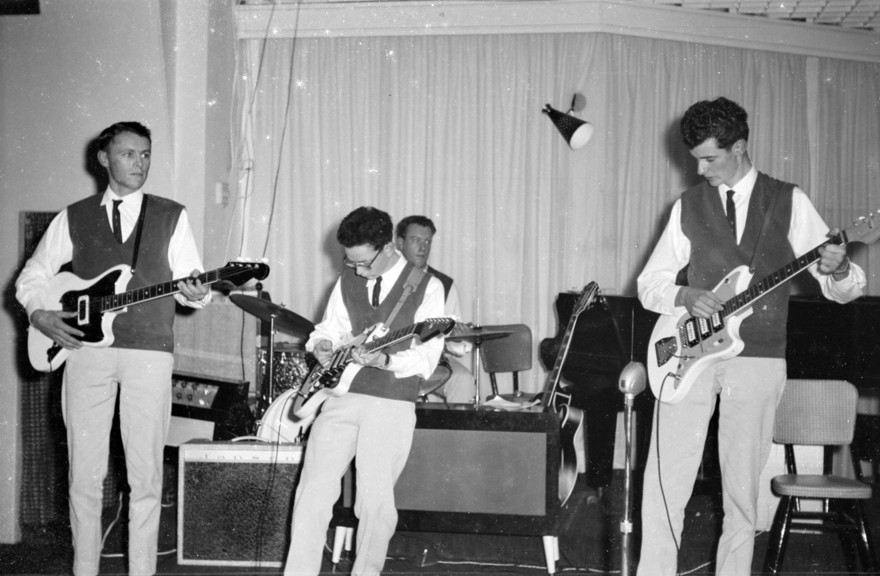 This group have more of a showband look about them, with those very flashy waistcoats! The saxophonist has been identified as William "Willie" Wetere who passed away on 22 May 2022 – thanks to his grandson and niece for their help. However, we are yet to discover who the other players are, or the name of the band. Update: Dave ("Red") Williamson emailed us to say that it is him on drums in this photo. He also played in Gene & The Dynamites, Sundowners, and many other bands.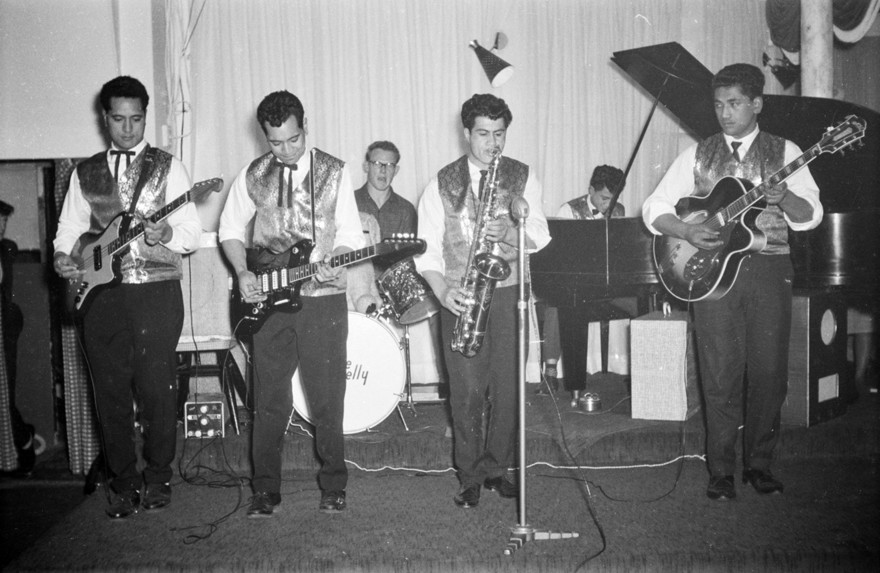 This trio seems to have turned up with an acoustic guitar and an acoustic bass, then played using just the vocal microphone to pick up both their singing and their instruments.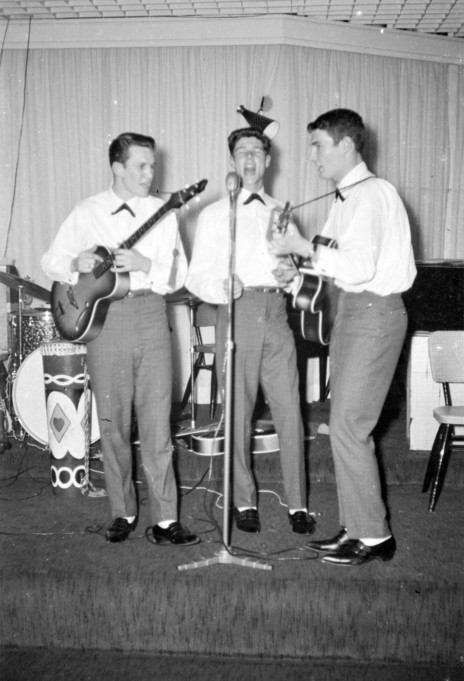 If you recognise any of these images then please get back to us via email at editor@audioculture.co.nz
--