In the mid-1980s The Mockers were one of the biggest bands in the land before three of the members headed overseas to eventual oblivion. But unlike The (Dance) Exponents – their contemporaries and rivals – the Mockers have resisted the urge to reform.
Well, until the summer of 2017, that is. The band is to reunite for a dozen dates around the country, dusting off Top 20 singles such as 'Forever Tuesday Morning', 'Swear It's True', 'One Black Friday'.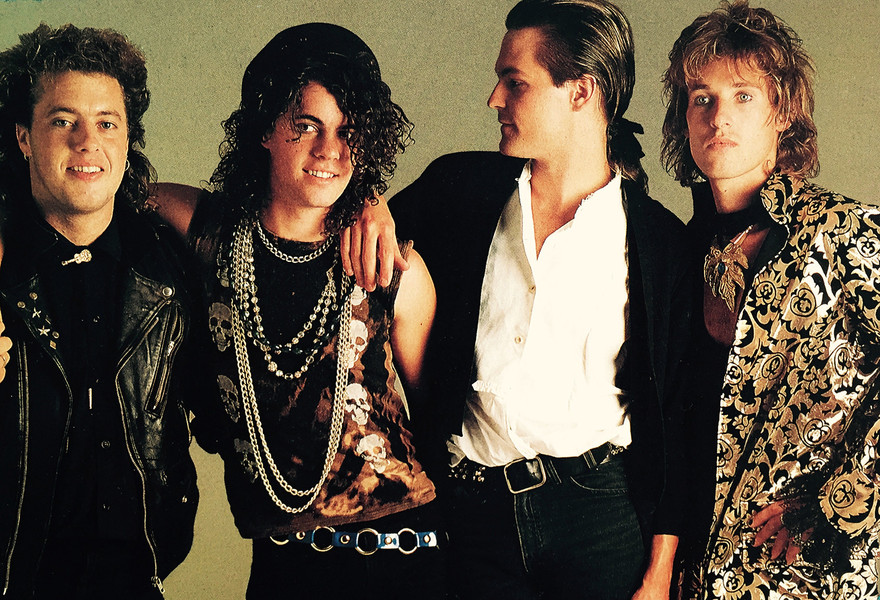 For many who were teenagers at the time, the Mockers were their first big local band. And in Andrew Fagan they found an unashamed pop star: an eccentric, literate, colourful and funny frontman who dressed for the occasion.
The band's short life was marked by history and tragedy. They were on the bill for the free 1984 show which sparked the Queen Street Riot – which band songwriters Gary Curtis and Fagan took as the inspiration for 'One Black Friday'.
And in 1986 they lost drummer Steve Thorpe to suicide.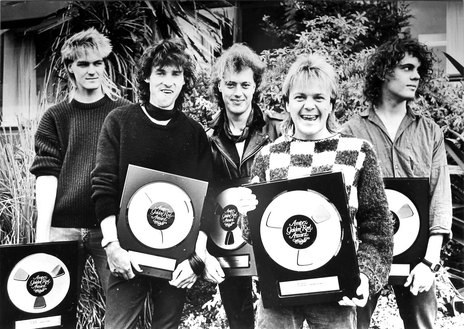 The band foundered a few years later in Britain, the destination of Fagan, guitarist Brett Adams and bassist Geoff Hayden. Fagan and Adams eventually returned to New Zealand to pursue their own musical careers. Keyboardist Tim Wedde opted to become a session musician in Australia.
In late 2016 the four remaining Mockers from the band's heyday reflected on their time in the spotlight and their return to it 30 years on.
So why the reunion?
Adams: The suggestion took me totally by surprise, but the idea fascinated me. The thought of playing those old songs again, and hopefully better than I could back then, when I was 19, really interests me. I just feel like we have to do this, maybe just once. We ain't getting any younger.
Hayden: I said yes without hesitation, after all the great memories I had of those years plus the fact that it was a chance to pay tribute to my good friend Steve.
Fagan: As a songwriter my new stuff is always by far more important to me than the old stuff and I've never cared to look back. But forever being labelled an "ex-Mocker" got me thinking maybe I should finally own up to it and whole-heartedly embrace – temporarily – the person I used to be.
Wedde: The time just felt right, somehow. Besides, I mentioned it to my sons (Sal, 20; Antero, 18) who have obviously never seen the band and they would have disowned me if I passed on the idea. They were so stoked. As soon as YouTube came along they became familiar with nearly all the clips and live stuff on there.
Do those songs still stand up?
Adams: Some songs, like 'Swear it's True' and 'Forever Tuesday Morning' seem so throwaway, while others like 'The Culprit and the King' and 'Take Back Your Tears' are anything but. The songs now seem so melodic. There is no slack. They are concise, and often modulate to some other key in some cool way. I like that.
Hayden: To be fair some of the production sounds of its time but the songs themselves are just as strong.
Fagan: Judging by other people who like the songs, they have endured.
Wedde: Yes, most are enduring songs with great, simple, hooky melodies and a sort of innocent naivety which is hard to resist. Some of the 80s production values certainly date the later recordings a fair bit – but underneath all that chorus and gated snare reverb there are really great songs.
What are your memories of that period when the Mockers were such a big band? Was it Beatlemania?
Adams: Being in the Mockers definitely wasn't Beatlemania … maybe on a tiny scale. I do remember screaming, pulling at clothes and hair and that some of the fans almost qualified as stalkers.
Hayden: In the early days we did many school lunchtime gigs which did get a little screechy but probably helped raise our profile immensely. We did some great shows which, thinking back now, are hard to separate. Obvious standouts are the Logan Campbell Centre supporting Split Enz – and playing a gang pub with Fagan dressed in the pink fur suit.
Fagan: It was innocent, self-indulgent fun. Great fun playing live all the time and satisfying finding an audience for songs we'd put a lot of time into creating.
Wedde: There were moments when it definitely felt like shades of Beatlemania. I remember a sleepy Saturday afternoon in Wellington – it was Lower Hutt Town Hall or somewhere like that – packed to the rafters with teenagers. We had agreed prior to the show to race off the stage and jump in the waiting car out the back and hightail it out of there, leaving the roadies to deal with all the gear. Sadly someone forgot something and had to run back inside. We ended up with people all over the roof of the car, the bonnet, bashing on the windows. We weren't going anywhere in a hurry anytime soon.
You played the Queen Street riot concert which inspired the song 'One Black Friday'. What's your memory of that show?
Adams: I had seen some pretty bad behaviour in audiences before, at festivals like Sweetwaters, and never understood it. On stage, when a beer bottle crashed right next to my pedals, I thought to myself "oh no here we go again", only this time I'm in the firing line. We ended our set unscathed, though I got the feeling a small percentage of the crowd didn't like us.
When DD Smash finished its set, our manager, Ian Kingsford, said "go home". I thought that a little odd and when asked why he just replied "Seriously, go home". It was a strange, sad day that just felt wrong from the beginning. I wonder if it was a full moon.
Hayden: I remember being on stage and the tension in the air was palpable.
Fagan: Beer bottles landing on the stage and exploding all around me. Herbs fans didn't seem that keen on us.
Wedde: When we actually played it was really great. Amazing crowd, good vibes all round as I remember it. DD Smash came on after us were kicking serious butt – I remember that. I was really peeved that they had to stop their set. We got a pretty good song out of it, I guess.
How did the death of Steve Thorpe affect the band?
Adams: We had a break from playing live in late 1986, and that's when we lost Steve. It was just a very sad and dark time. We actually had an album ready to go but just couldn't think of replacing him to record it, so that album was all programmed drums … the band never felt the same.

Hayden: Steve's death was one of the darkest moments in my life. I'd known him from the age of 15 when I met him at a Browns Bay bus stop. He was such a huge personality that it became very difficult without him.
Fagan: For me, it knocked the stuffing out of the band.
Wedde: The loss of Steve was devastating. In many ways Steve was the soul at the heart of the Mockers. He was a hilariously funny, warm, kind and big-hearted person. Musically he had an energy behind the drum kit that kicked us all into gear, every gig. He and Geoff were a very special rhythm section and they looked out for each other too. When [Crowded House drummer] Paul Hester passed away in such sad circumstances a few years ago, I felt the analogy was very similar. Steve was our Paul Hester.
The Mockers probably wouldn't have wound-up as soon as we did if Steve was still with us. He wouldn't have let it. Sometimes everybody loving you just isn't enough – and therein lies the tragedy for those left behind.
After the release of the album Emperor's New Clothes in 1987 and the tour, the band effectively departed the scene – and the country. Was there a moment when you realised the Mockers was over? Any regrets?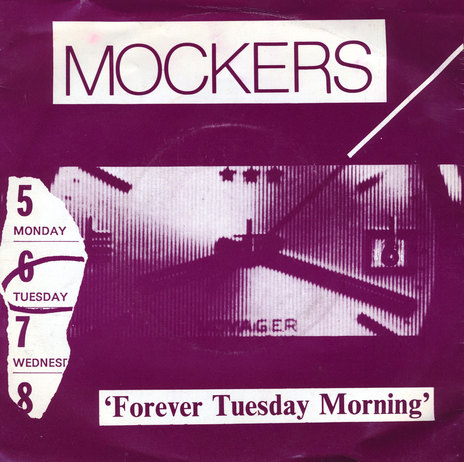 Adams: By the early 90s we were in London without Tim and Steve and we had a harder, more guitar-driven sound, but you could feel the band slowly falling apart. The only moment that defined the end for me was when Andrew said "I'm not happy, I'm going back to New Zealand. Geoff and I started a new band in the early 90s, The Julie Dolphin, with Dianne Swann. I didn't see Andrew again for many years. I have only seen Tim once in thirty years.
Hayden: When Andrew, Brett and myself came to London we gave it a good shot but I think coming from New Zealand made it doubly tough to crack the UK music scene. I think we all realised that it had run its course and there was no acrimonious split. The only regret was that we never officially said a goodbye to all our fans but I suppose now's the chance.
Fagan: Can't remember.
Wedde: We had designs on taking The Mockers to a more international audience and back in those days it was still very difficult to do. The other four spent a bit of time in the UK plugging away, but I had made a call to have a crack at being a session musician in Australia. Once I was up and running and touring with Dave Dobbyn, Jenny Morris and Wendy Matthews through the 90s it was all about looking forward for me. I guess it's only now that I feel like looking back for a bit – and I'm very grateful to be handed the opportunity to do it.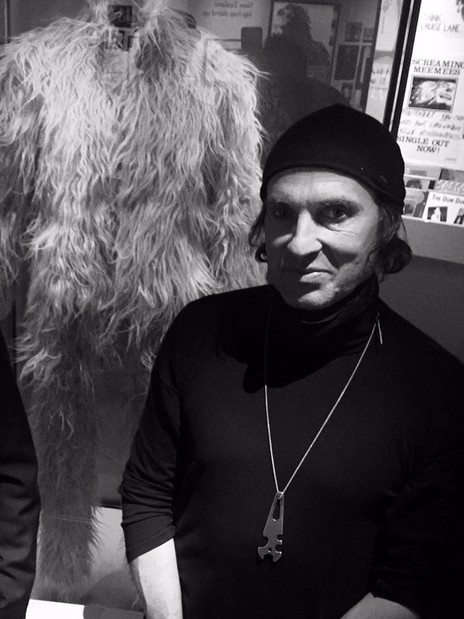 There is a pink fur suit from the Fagan collection at Auckland Museum's Volume exhibition on NZ music history. Will it have to be liberated for the reunion shows? Will the rest of you be wearing anything from 1983-87?
Adams: I hope Andrew's pink suit makes an appearance, although performing in it must be torture. When I see some of the things I wore back then in photos, I think to myself "what was I thinking?" – and always conclude, "I obviously wasn't."
Hadyen: I think a new wardrobe is required as the old clothes would never fit.
Fagan: Can't speak for everyone else but I still wear my apricot New Romantic jacket and gold suit [1983/1985] when I play with my current band Fagan and the People, so can't see why I should dress down for this Mockers tour. I'm thinking about breaking into the museum and smashing the glass case and making the pink fur suit available to my wardrobe assistant. But I'll make that decision closer to the tour.
Wedde: In my case, thankfully not. And much to my kids' chagrin I'm not planning on resurrecting the mullet either. I can't, because 30 years on, one of my sons has well and truly usurped me in the mullet department. Swings and roundabouts. At least I've still got some hair!
--
Read Ancient Times: The Mockers live across Auckland 1984–1985 here